London-based studio Groupwork + Amin Taha renovated an apartment located at Caroline Place, a quiet enclave of late 1950's terraces north of Hyde Park and Kensington Gardens, London. The street facade had only been slightly remodeled with 1970's windows and doors to no further purpose than expediency a decision was made to repair and restore the exterior finishes where their details were easily at hand from intact neighbouring properties.

Some of the internal new brass detailing was brought forward in the form of door furniture to present some indication of the newer intervention. Early internal open up works revealed remains of original travertine flooring, densely plastered walls behind the 1970's pine boarding and one room lined with dark cherry timber paneling, which have been restored. The open plan arrangement is further accentuated by a clearer tabula rasa across each floor with the removal of downstand beams and brick nibs that had been structurally necessary at the time.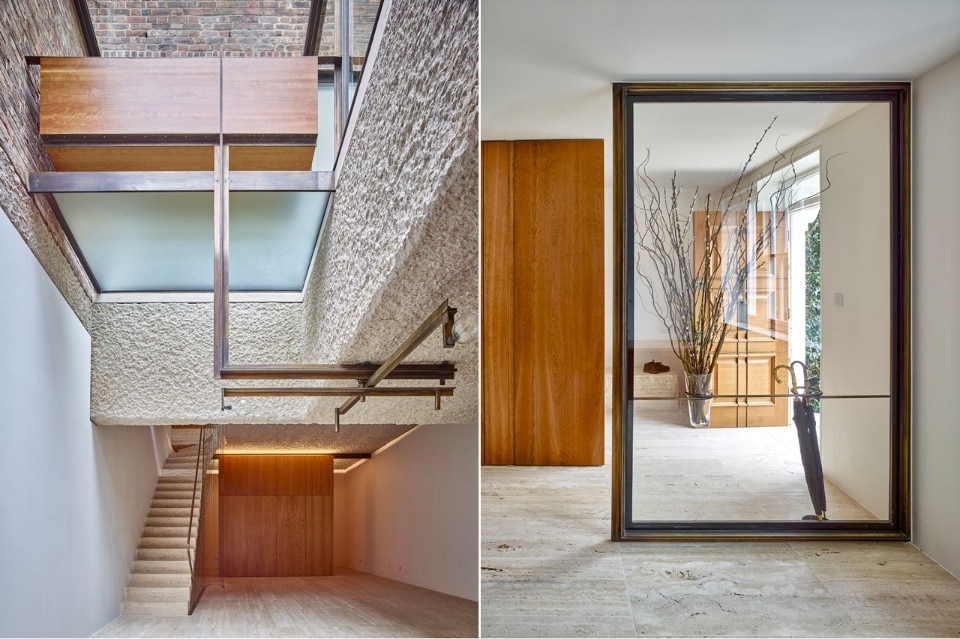 Habitable areas become spatially defined to the areas between or adjacent to reintroduction cherry timber paneled cabinetry. Their functionality finally determined with loose furniture and their character built with the gradual introduction of the family's day to day belongings. A load bearing cantilevered travertine staircase rises from the basement floor with its underside left as 'quarry found' to maintain the connection and spirit of the earth bound stone while spiraling and rising to the skylight above.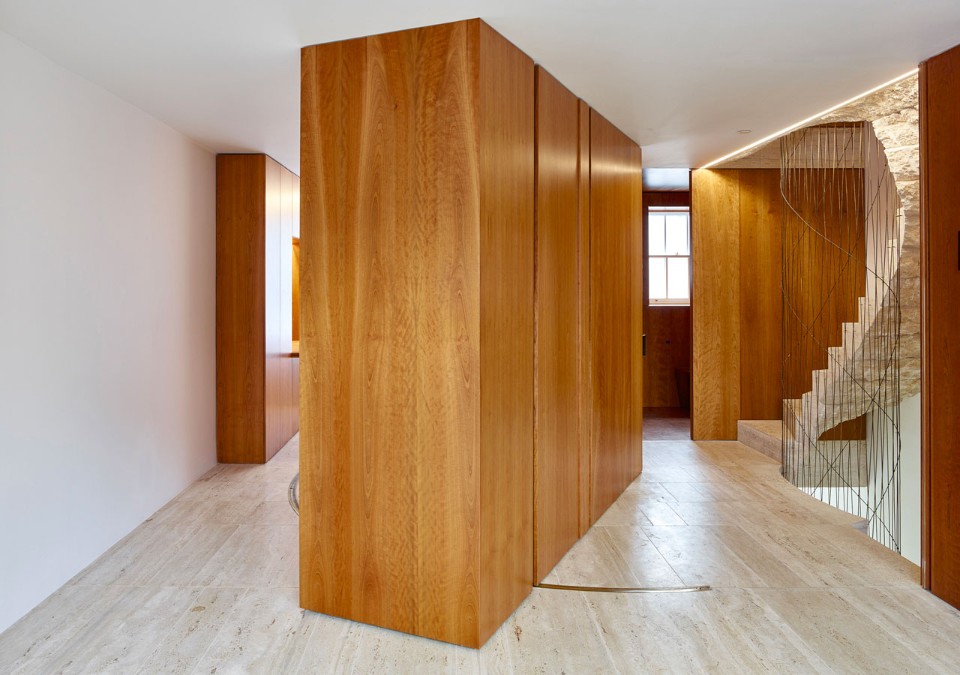 Caroline Place, London
Program: apartment renovation
Architect: Amin Taha + Groupwork
Structural engineering: Webb Yates Engineers
Installation consultant: MLM
Contractor: London Basement
Area: 280 sqm
Completion: 2016