Kohei Yukawa and Hiroto Kawaguchi designed a single family house in Kyoto where clients can enjoy a nice view and relate with their neighbors. Within the Newtown House, Japanese architects rearranged three different spaces called Housework and children's house, Parent's house and Everyone's house. The first two moderately closed volumes are placed at both north and south ends. Instead, Everyone's house is an extremely open space placed in the center of the plot.

Everyone's house is a continuous space both inside and outside. It has floors and steps at various levels with different meaning to each. They can also function as chairs, tables and storages, planning to be able to be used in everyday life by combining with the surrounding environment such as light, wind, sense of distance. A large space named hall, which is the essence of Everyone's house, is a playground for children, becoming a study room, and a city living room.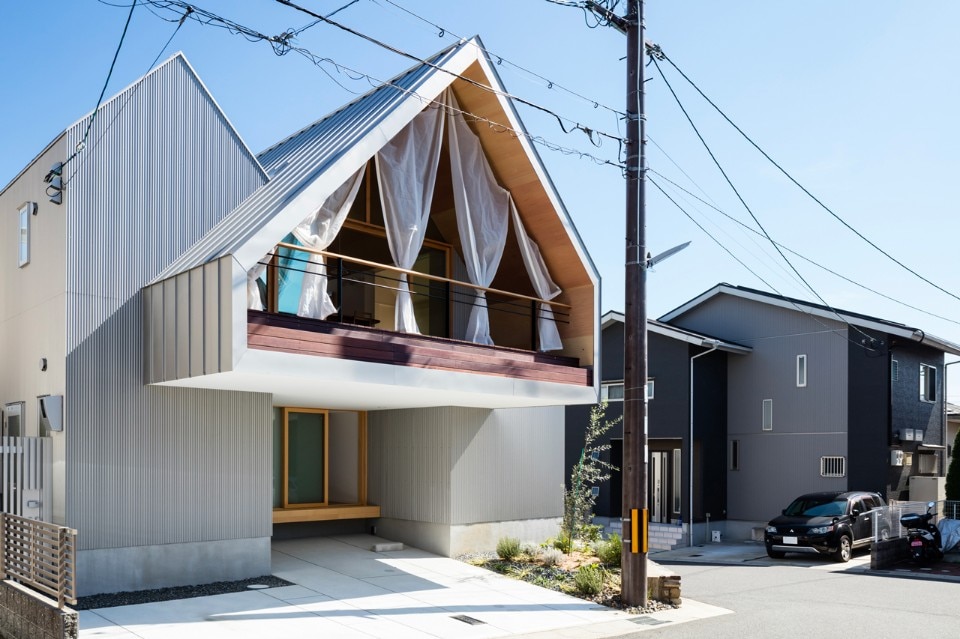 The inclined wood ceiling in each house is made continuous, so that human-sized spaces and the scaled out space coexist. In the Newtown house, by rearranging and reconstructing the spaces of the house, Yukawa and Kawaguchi created new relationships between people, houses, newtown, landscapes and how appearance is, how to use the space, how to feel the space. The overlap aimed to produce a rich life.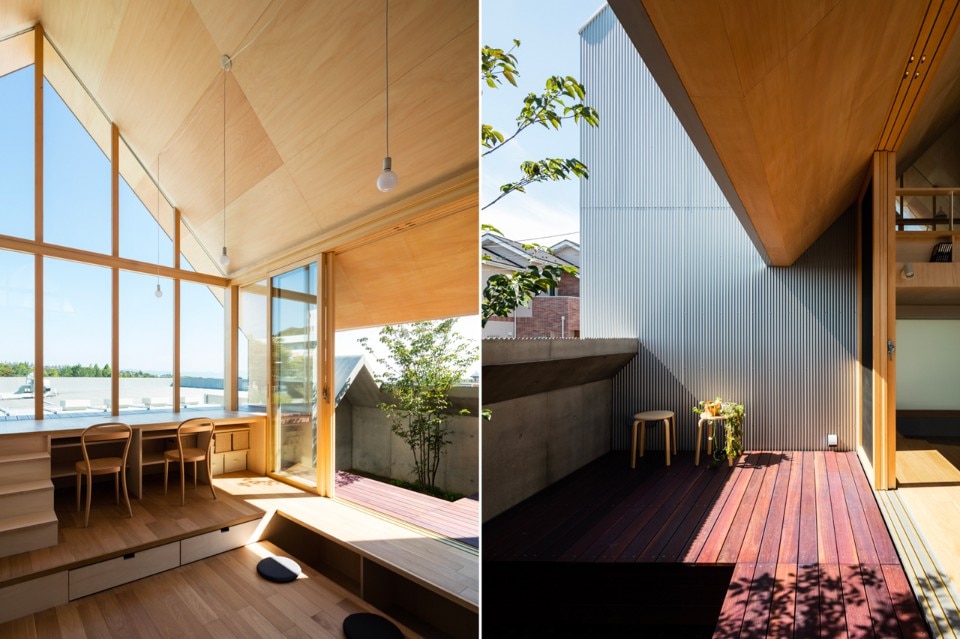 Newtown House, Kyoto, Japan
Program: single family house
Architects: Kohei Yukawa and Hiroto Kawaguchi
Area: 99 sqm
Completion: 2016