The core driver of this project was to create a welcoming building without losing the privacy essential to medical care. Following this concept, it was decided to create a freestanding pavilion that links various functions to a central space. Sited on a spacious, green lot, the Medical Plaza combines care facilities with a shared neighborhood space.



The central space is imagined as a public street from which the various care facilities each have their own entrances. The space is transparent. It is accessible to everyone and links the entry on the north side of the pavilion to the water on the south side. Large swaths of glass and a radiant skylight couple with the interior wood paneling to create a warm, open space.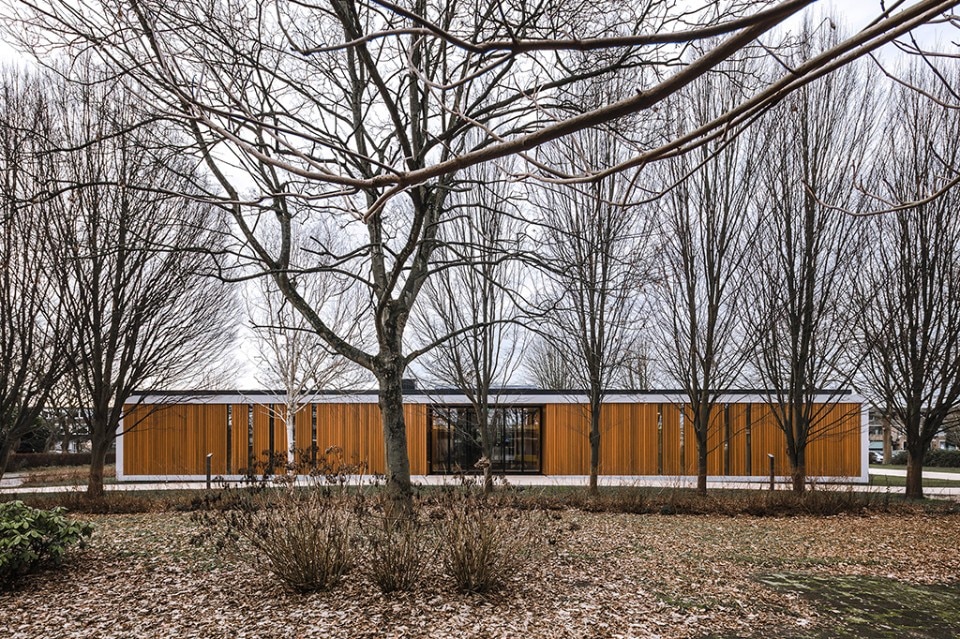 The exterior volume is simple and modest. Inside a white aluminum frame, western red cedar and glass trade off as infill. The longitudinal walls are flat and have a more closed off character. The entrance and exposition spaces are marked in these walls by large openings in the façade. The other walls are filled completely with glass which sits behind deep wooden louvres. The characteristic louvres repeat every 1.2 meters, allowing for variety in interior composition. Black wooden louvres guarantee a simple facade, allowing for freedom behind the floor to ceiling glass.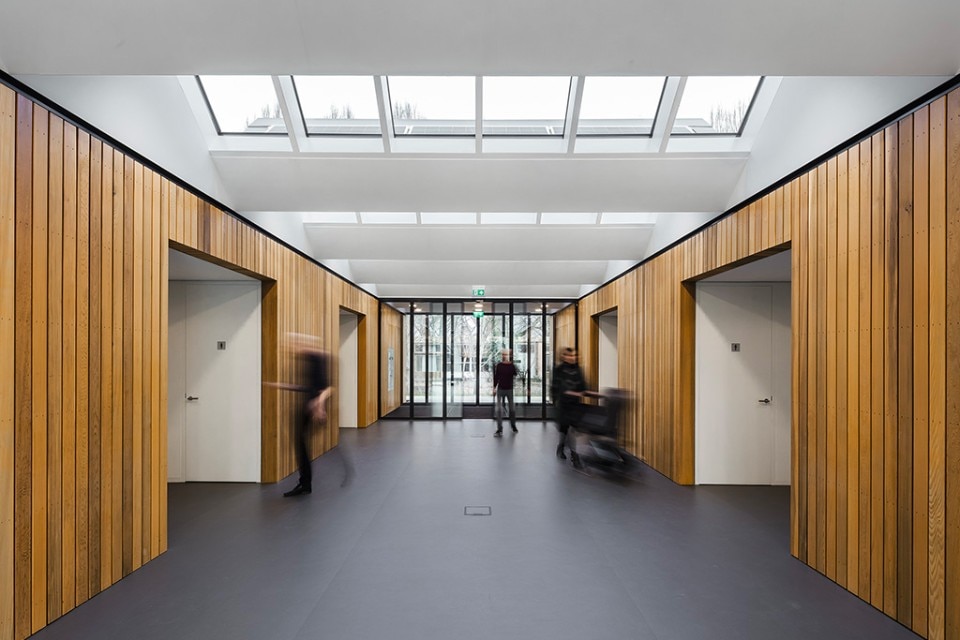 Care Pavilion, Hendrik-Ido-Ambacht
Program: healthcare centre
Architect: AAAN
Design team: Luuk Stoltenborg, Rik de Ruiter
Contractor: Pieters Bouwtechniek
Area: 755 sqm
Completion: 2017