6a architects designed a studio building for the fashion and fine art photographer Juergen Teller. Spanning a long and narrow 60-metre plot in West London, 6a architects designed a series of three individual buildings, comprising offices and archive, a top lit studio space, and a kitchen, library and ensemble of ancillary rooms including a yoga studio and sauna. Each unit is punctuated by a garden designed by Dan Pearson Studio, which introduce a sequence of external rooms alternating back from the public thoroughfare of the street through to increasingly private interiors.

Accessed through glass doors that run the width of the site, there exists no real division between interior and exterior space; nature is never external to the building but runs like a current through each set of permeable boundaries. The entrance hall is lit from above by a triple height space, crossed by a steel mesh bridge. From here, office and post-production studios are accessed via a fire-protected glazed staircase, functioning as a light well to channel illumination into these rooms. The atelier-style office is the most public space of the project, connected to the external world by a large street-facing window.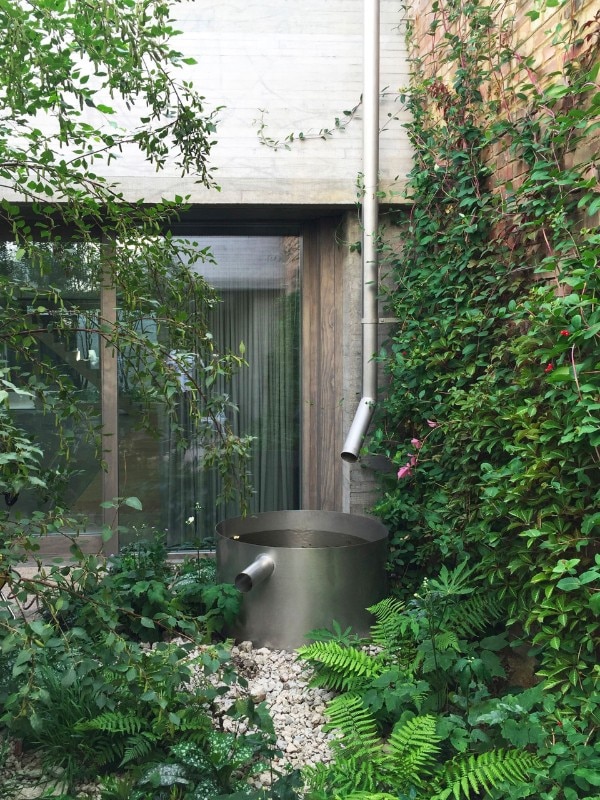 The central studio building is one almost entirely uninterrupted room, flanked by suspended storage spaces, which lower the ceiling height to create intimacy at either end. These are reached by narrow staircases, which are the only punctuation of the floor area and are accompanied simply by a slim brass rail. The final building in the sequence features a ground floor kitchen, with a sauna and top lit yoga space above. A view onto the last garden reverses the vocabulary of the central studio space, in which the internal storage stairs create silhouettes against the garden doors. Here, instead, an escape stair descends externally, reiterating the studio's constant back and forth between inside and outside, above and below.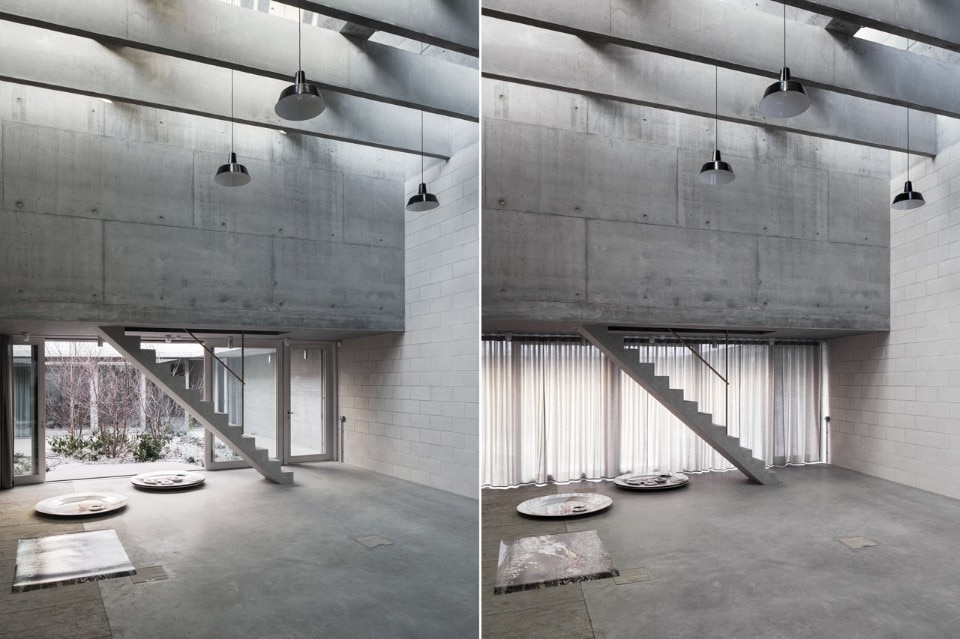 Studio for Juergen Teller, London
Program: workspace
Architects: 6a architects

Landscape design: Dan Pearson Studio
Structural engineers: Price & Myers
Environmental engineers: Max Fordham
Quantity surveyor: Gleeds
Contractor: Harris Calnan Bespoke
Joinery: Nic Rhode Furniture
Completion: 2016