Vipp designed a plug and play getaway that allows you to escape urban chaos in a 55m2 all-inclusive nature retreat called "Shelter" – a prefabricated object designed down to the last detail, where the only choice left to the customer is where to put it.
The simple steel grid structurally supports the two level space, where only the bathroom and bed loft is shielded from the main living space. Nature is omnipresent within the transparent shell, yet with a physical blindage in the form of parallel, sliding window frames that provide shelter from the forces of nature.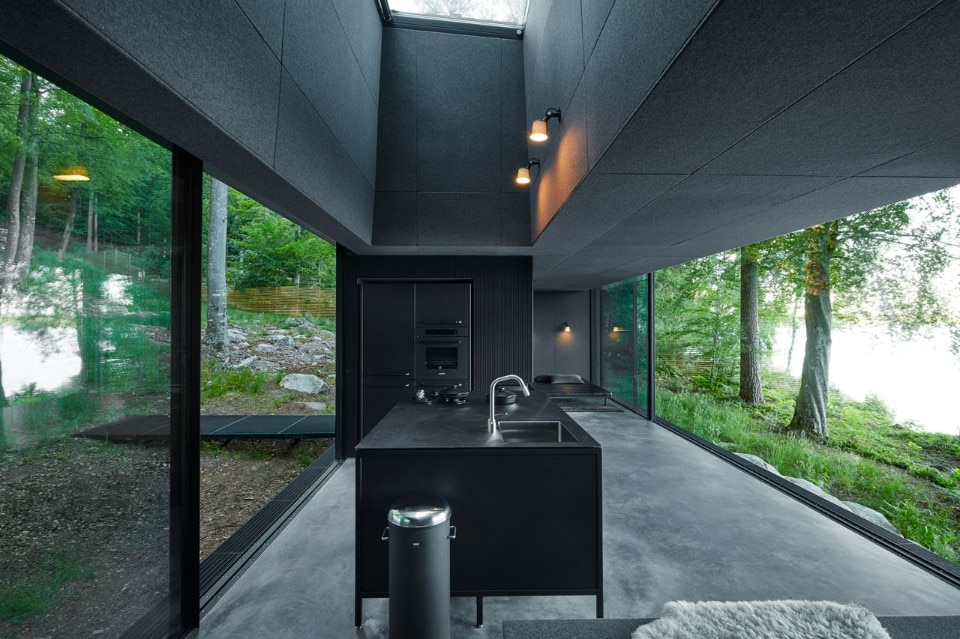 The starting point of the cabin is going back to basics. The landscape is purposely framed, turning it into the predominant element of the interior space fitted with a predominantly dark-toned interior carefully selected to keep focus on nature.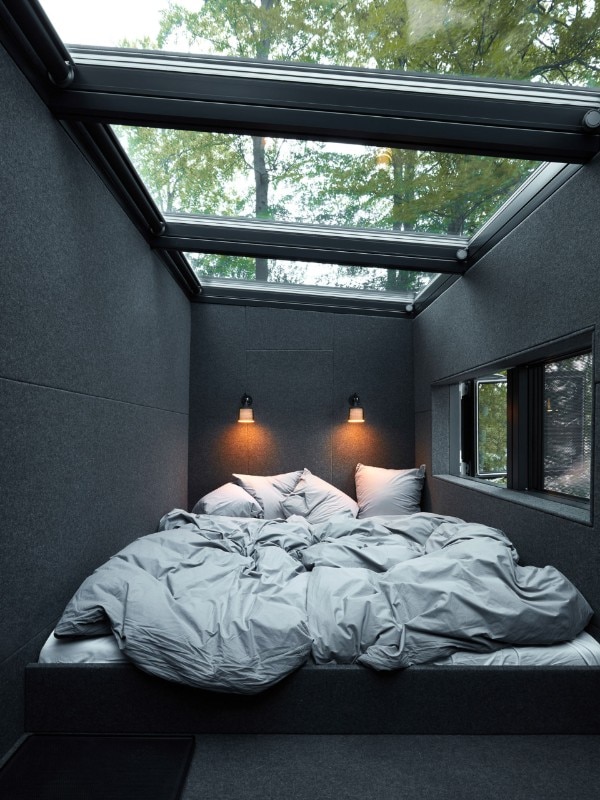 Shelter
Program: cabin
Manufacturer: Vipp
Area: 55 sqm
Completion: 2017