This is a place for Buddhist mediation, thinking and contemplation, as well as a place satisfying the needs of daily life. The building is located in the forest by the riverside. Along the river, here is a mound, behind which is a great stretch of open field and sporadic vegetable greenhouses.
The design started from the connection between the building and nature, adopts the method of earthing to hide the building under the earth mound while presenting the divine temperament of nature with flowing interior space. A place with power of perception where trees, water, Buddha and human coexist is thus created.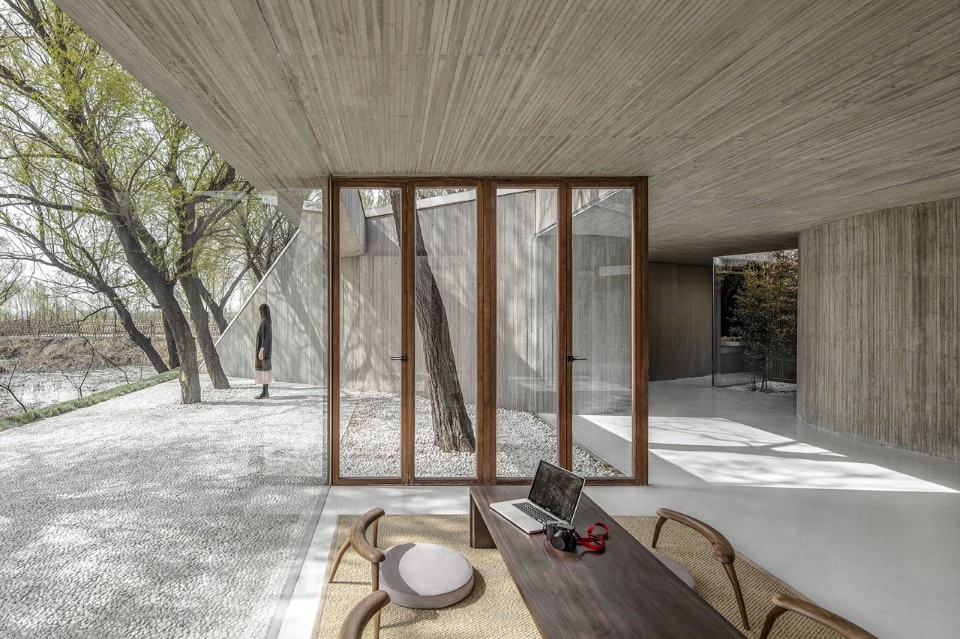 The building remains close to trees and natural scenery. The entrance faces two trees; people need to walk into the building through a narrow path under the trees. The shrine is against the wall and facing the water, where the light and the shadow of the trees get through the skylight and flow into the interior space softly along the curved wall, exaggerating the light of Buddha.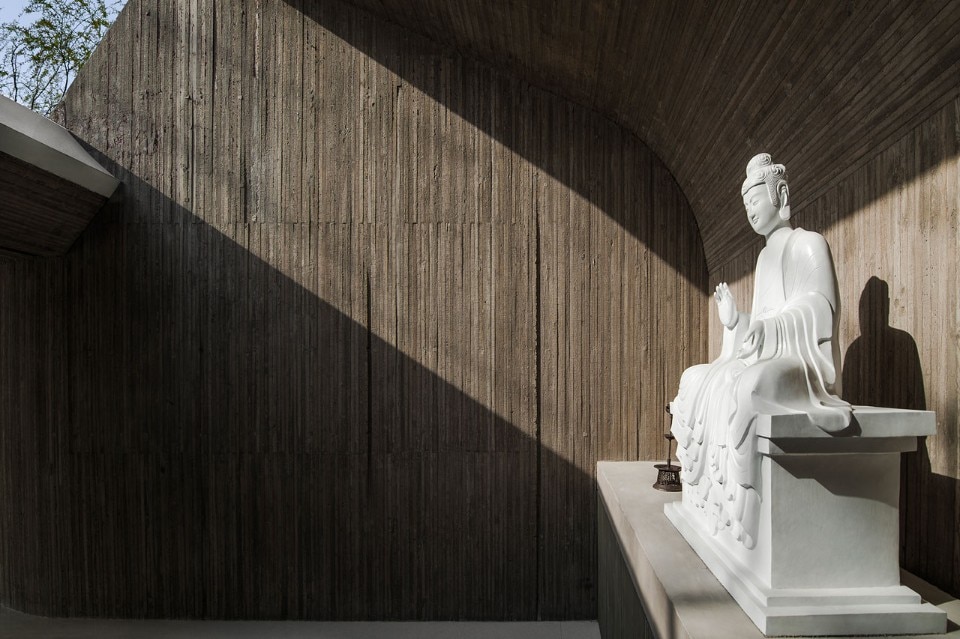 The relationship with nature further extends to the use of materials. Integral concreting is used in walls and the roof of the building. The concrete formwork is pieced together with pine strips of 3cm width, in this way natural wood grain and vertical linear texture are impressed on the interior surface, creating a soft and warm feeling to the cold concrete materials.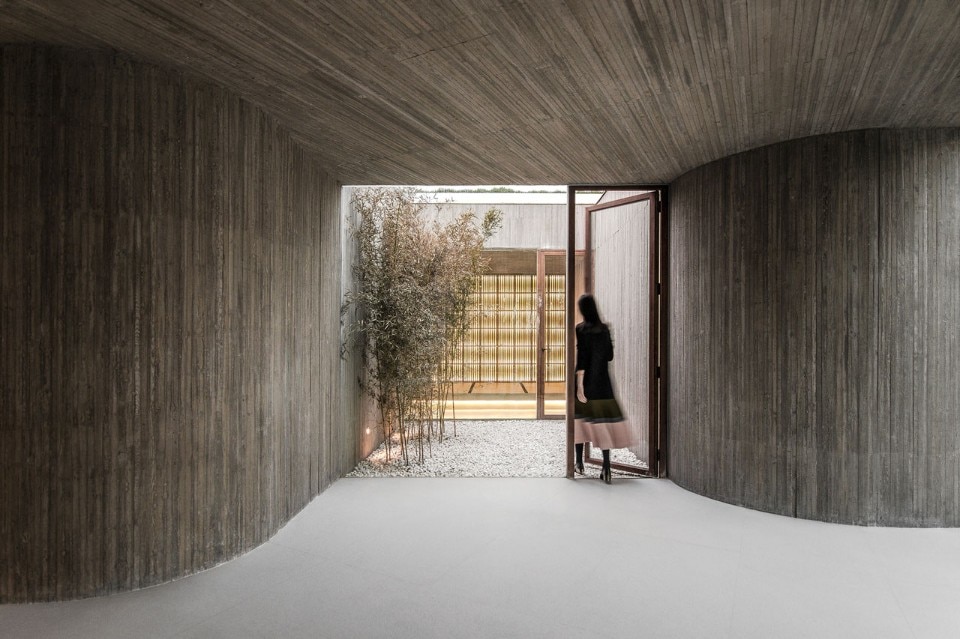 Waterside Buddhist Shrine, Tangshan, Hebei, China
Program: religious building
Architect: Archstudio
Design team: Han Wenqiang, Jiang Zhao, Li Xiaoming
Structural engineering: Zhang Fuhua
Installations: Zheng Baowei
Area: 169 sqm
Completion: 2017