The single family house stands in the forest of Karuizawa, surrounding and surrounded by the trees and plants of the forest. The structure was designed as a guest house containing a private art gallery for the owner's collection. Its shape being flat and square, the one-story house has a floor plan entirely defined by five courtyards.
All facades of the building are made of concrete walls and black glass, clearly dividing its interior space from the external environment. The house opens its reinforced concrete roof to the sky in order to create five courtyards, only vertically inviting light as well as shadows and reflections of the surrounding nature. All rooms are designed to face the courtyards each of which is distinct in character, and flowers for every season are planted altogether.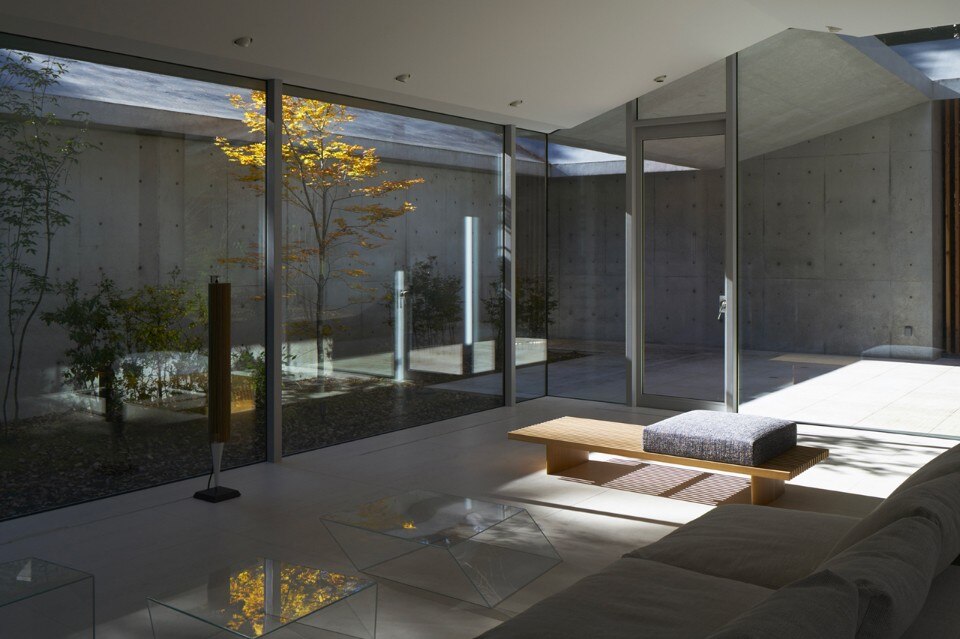 Five courtyards vertically invite light and surrounding nature into this house. The architecture's volume is designed to receive those elements in all dimensions serving as a three-dimensional mirror; the slants of light at ever-changing angles, the shadows of the forest trees, as well as komorebi – the interplay of light and leaves. They keep moving and draw a garden of shadows all over the floor at the speed of the moving sun and wind.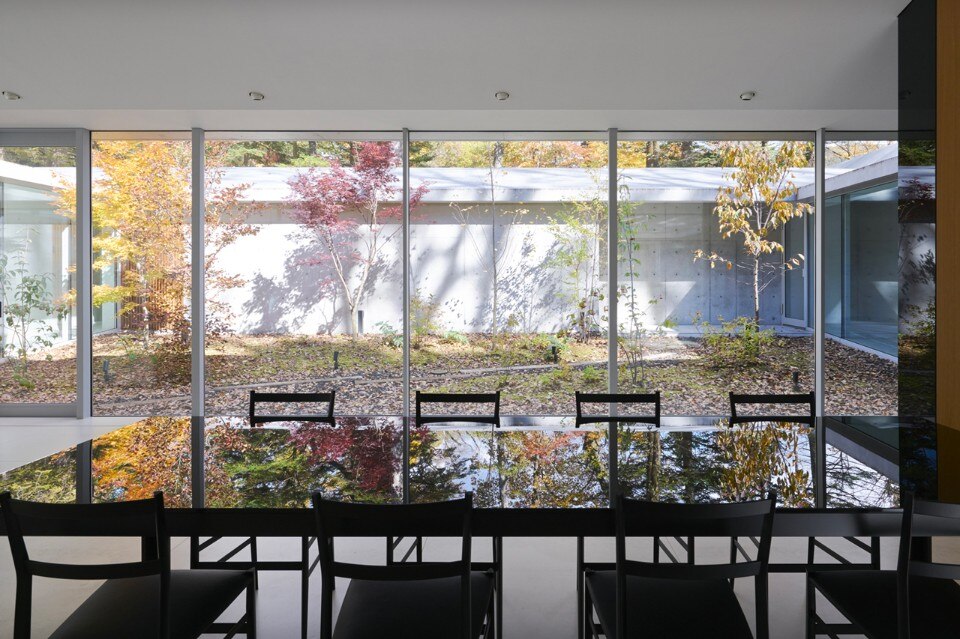 It is a garden, Nagano, Japan
Program: single family house
Architect: Assistant – Hiroi Ariyama & Megumi Matsubara
Structural engineer: Konishi Structural Engineers
Area: 475 sqm
Completion: 2016