The employment of shipping containers in architecture projects so in vogue today was the response to the challenge of building a new facility for this mobile public hospital in just 45 days. Six preexisting containers on a narrow plot were leveled and arranged in an L shape. New elements such as walls, a steel walkway, plumbing and electrical facilities were added and the whole body was covered with a sandwich panel roofing system.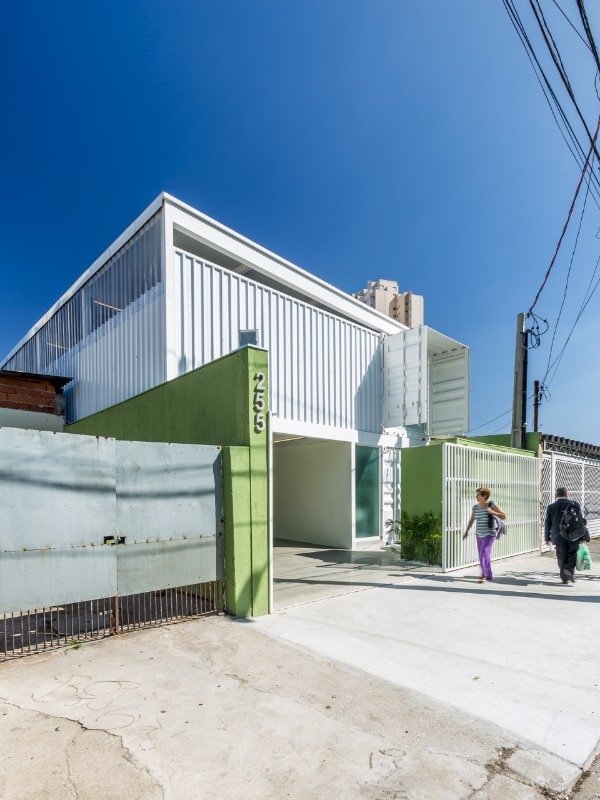 The roof was designed to allow crossing ventilation as well as plenty of natural light through the opening facing the south side. Rainwater is collected and stored for later use in cleaning or watering plants. The setup of the new wing includes a reception area, a screening room, a waiting room, preparation and post-surgery areas as well as a recovery room on the ground level.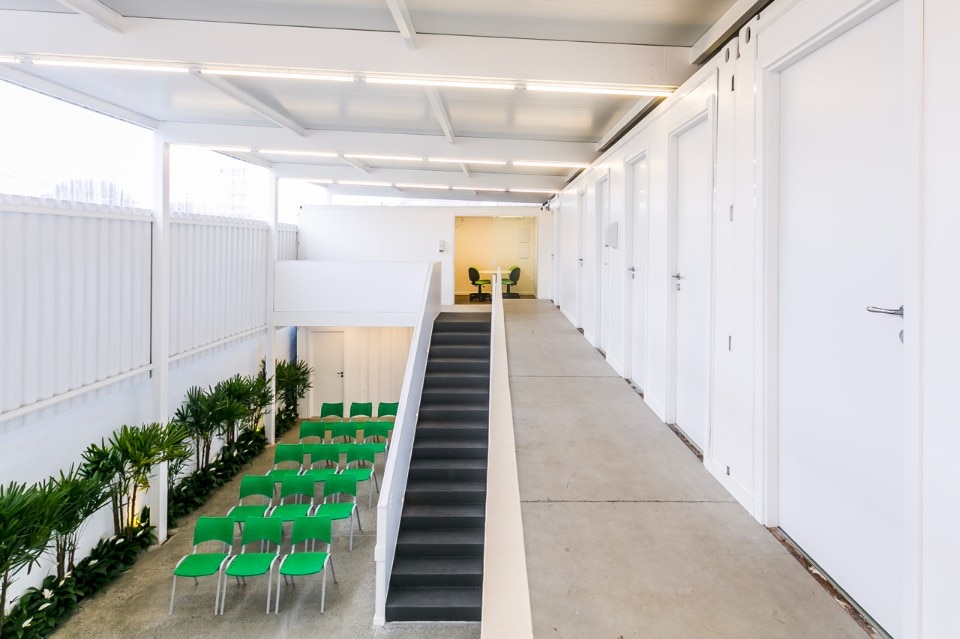 On the upper floor there is a laboratory, training and administrative rooms, as well as a kitchen and other support rooms. The right lateral façade works as a shaft housing, which helps organize the technical infrastructure allowing for an easier and faster maintenance. The main façade with visible shipping container elements signals the hospital's mobile nature.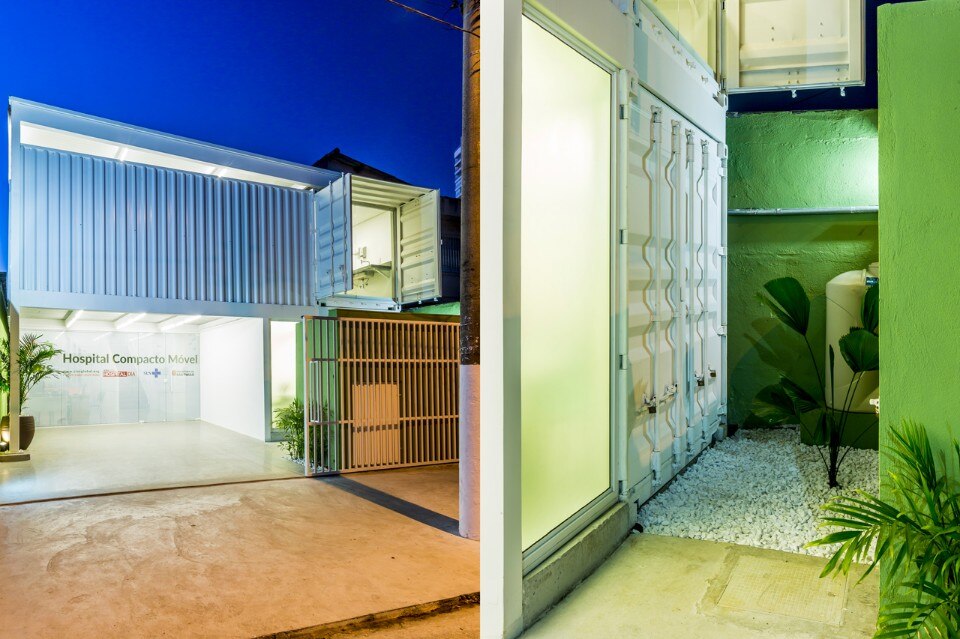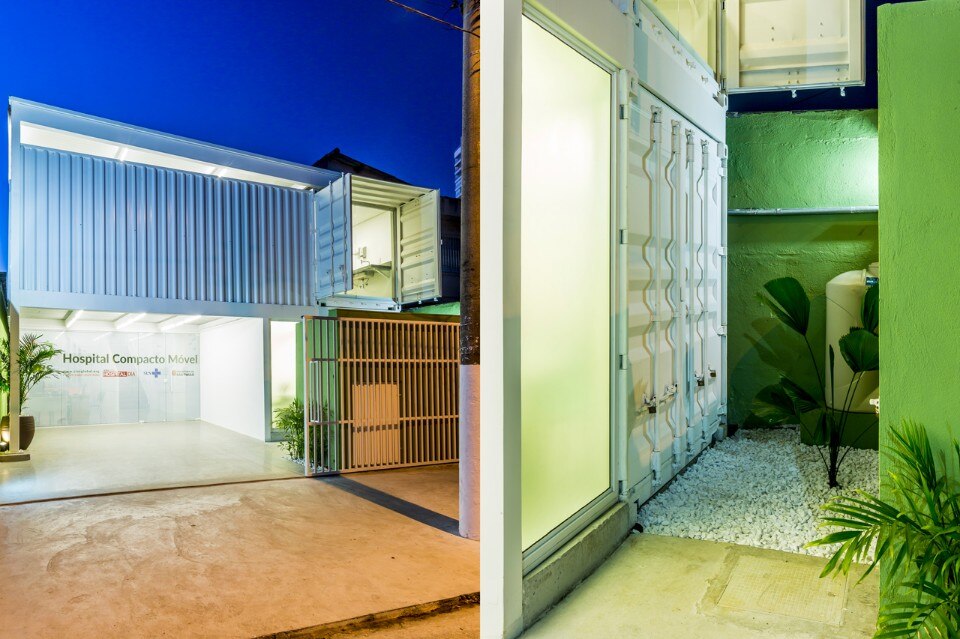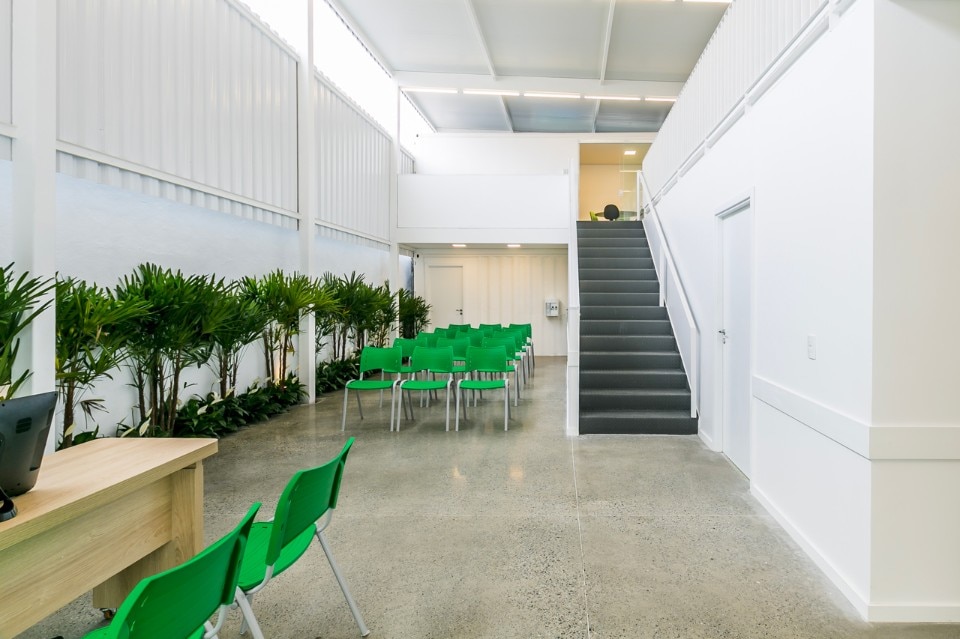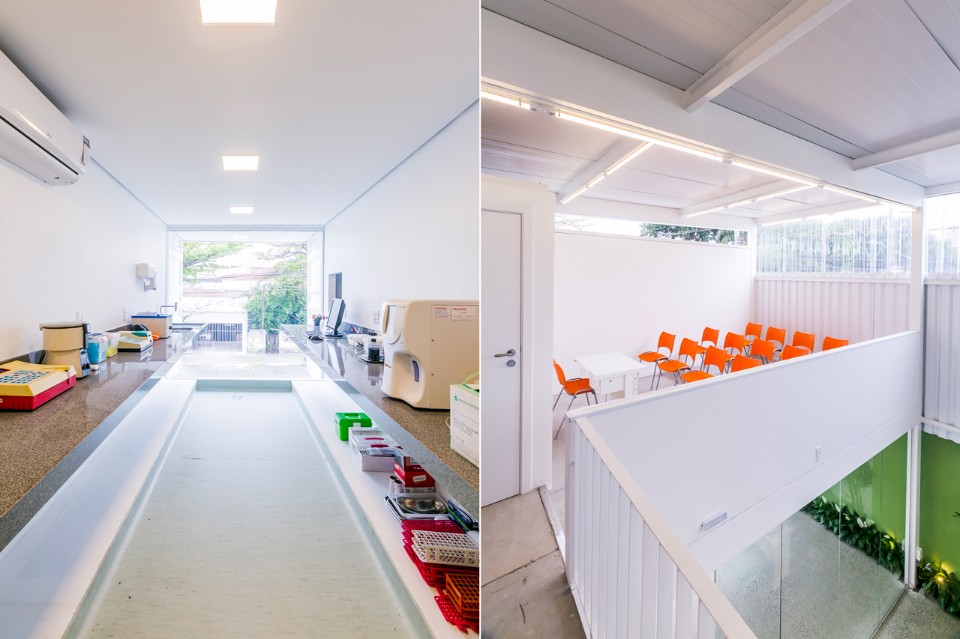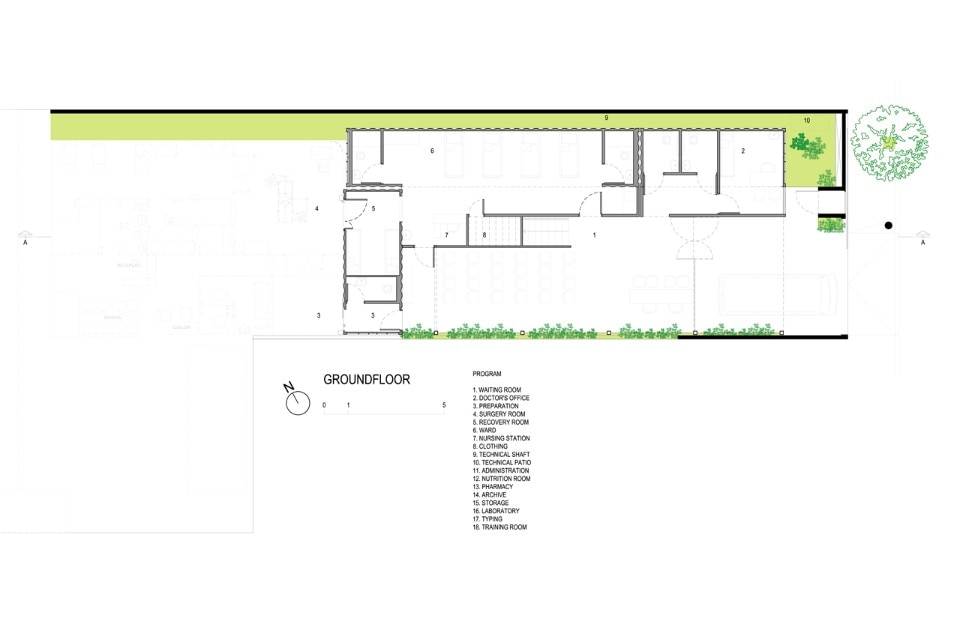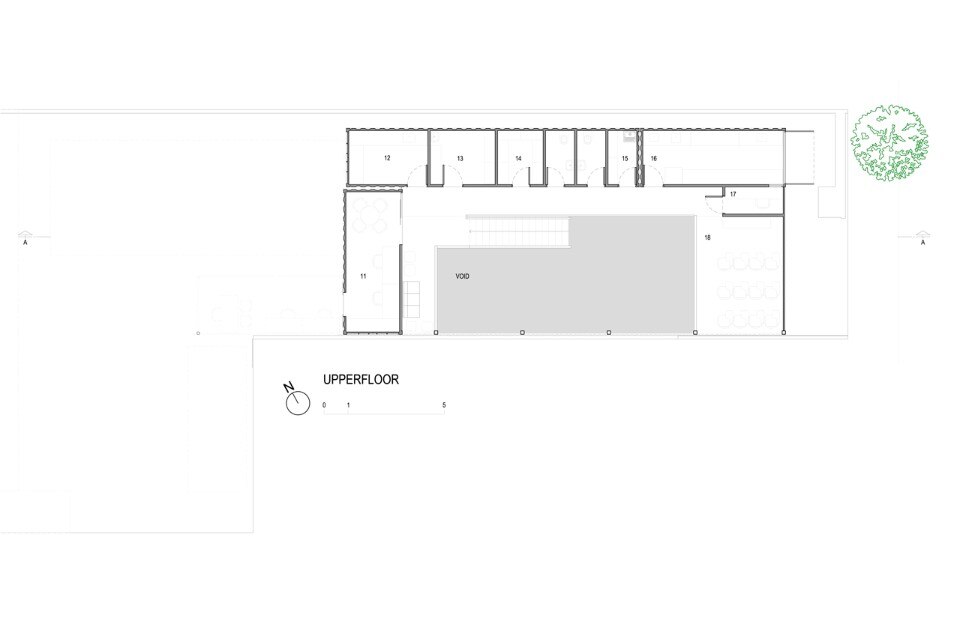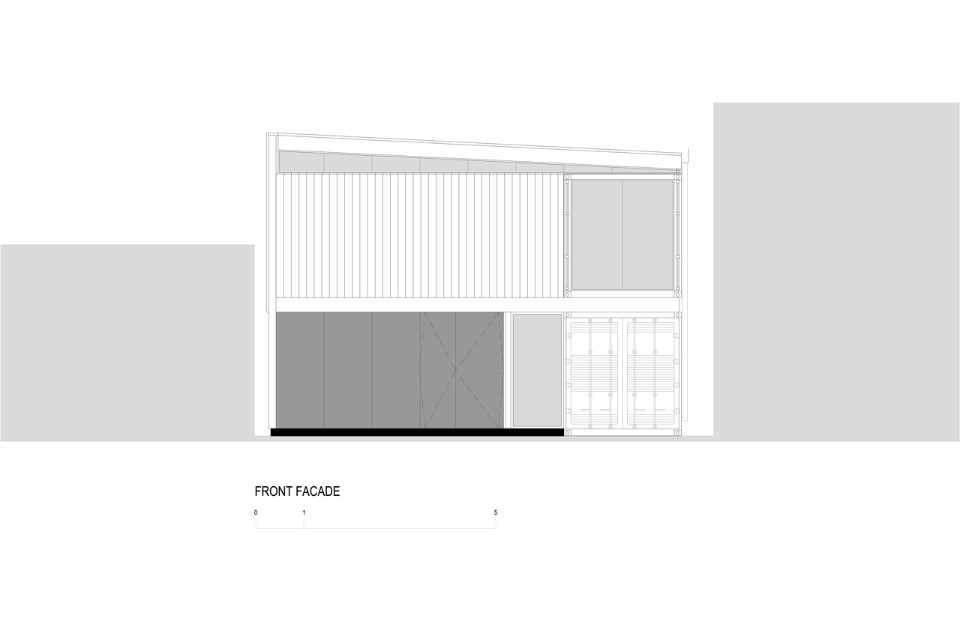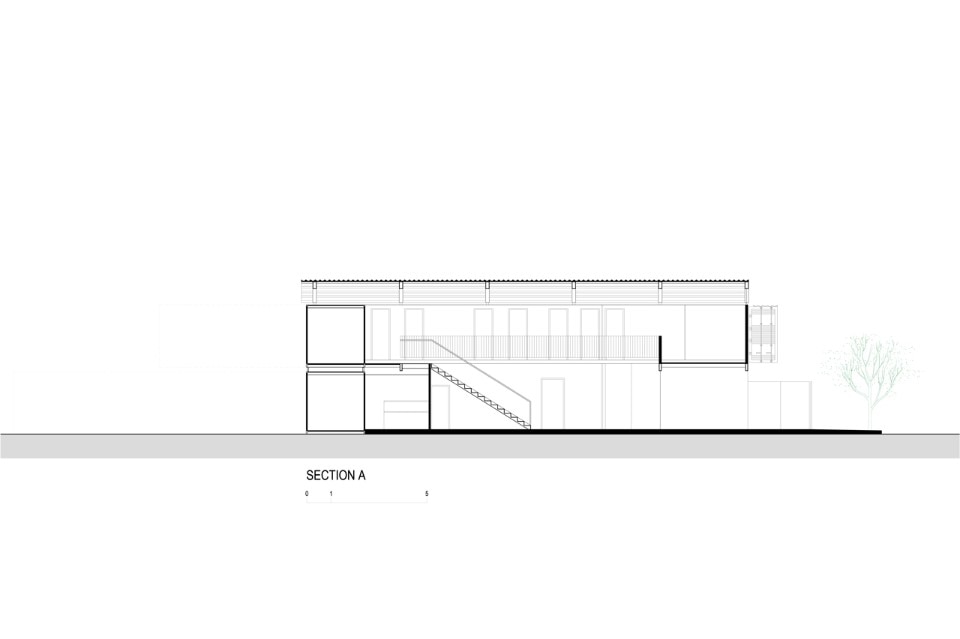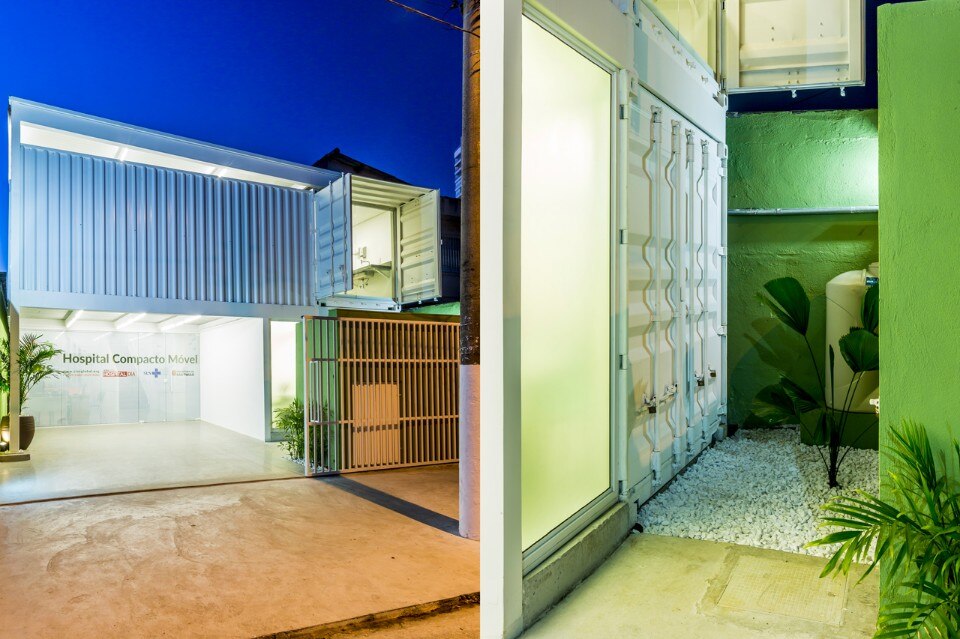 NN Associated Architects + OYTO Architecture, CIES Global Compact Hospital – Vila Carrao, São Paulo, 2016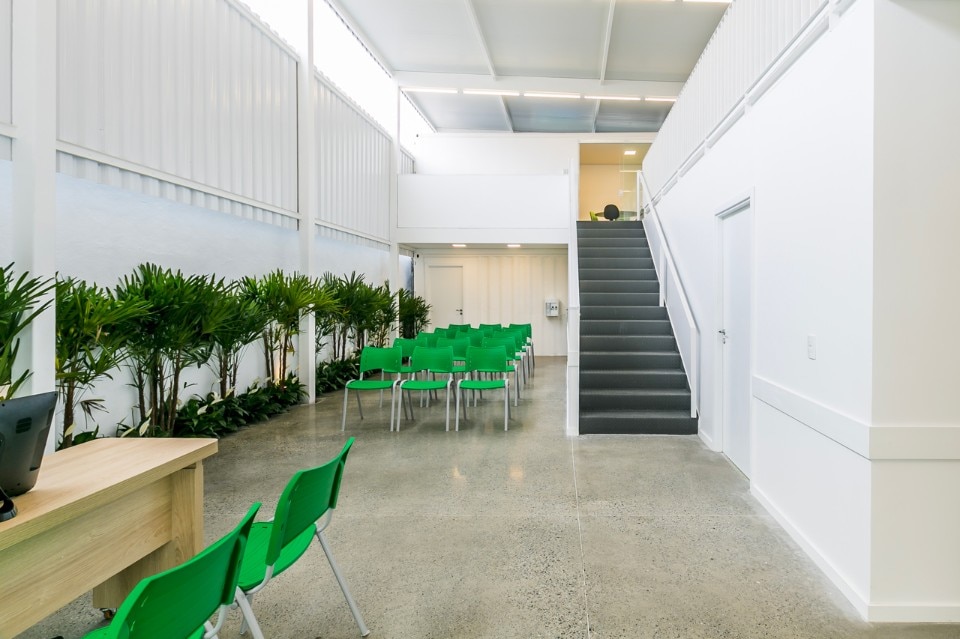 NN Associated Architects + OYTO Architecture, CIES Global Compact Hospital – Vila Carrao, São Paulo, 2016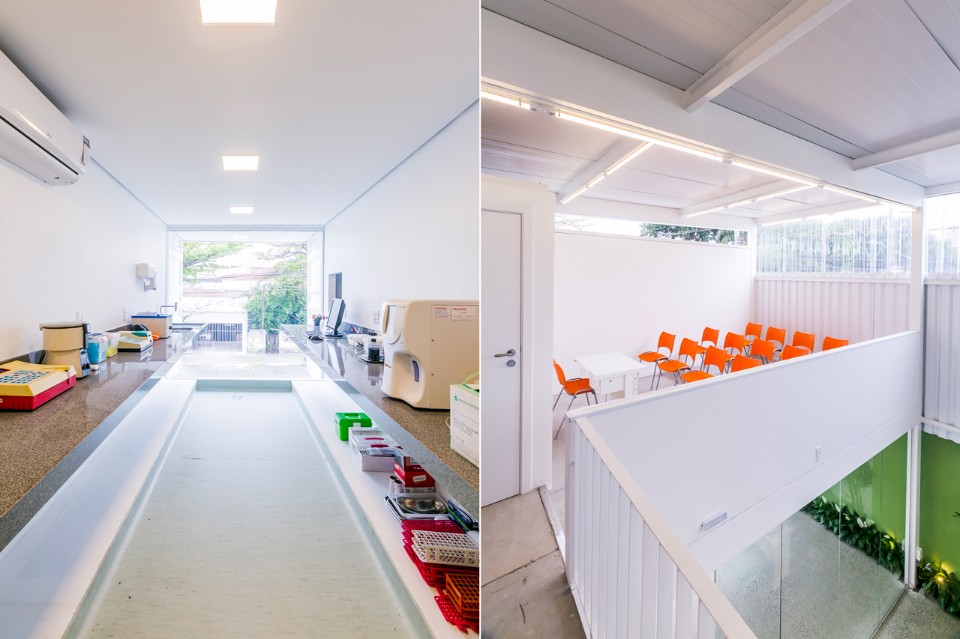 NN Associated Architects + OYTO Architecture, CIES Global Compact Hospital – Vila Carrao, São Paulo, 2016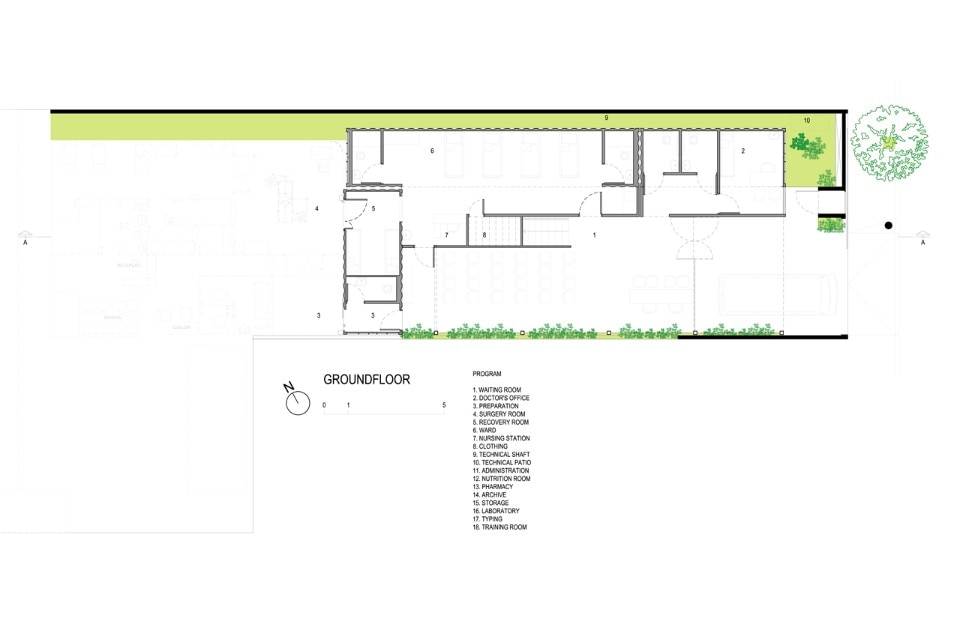 FACHADA
NN Associated Architects + OYTO Architecture, CIES Global Compact Hospital – Vila Carrao, ground floor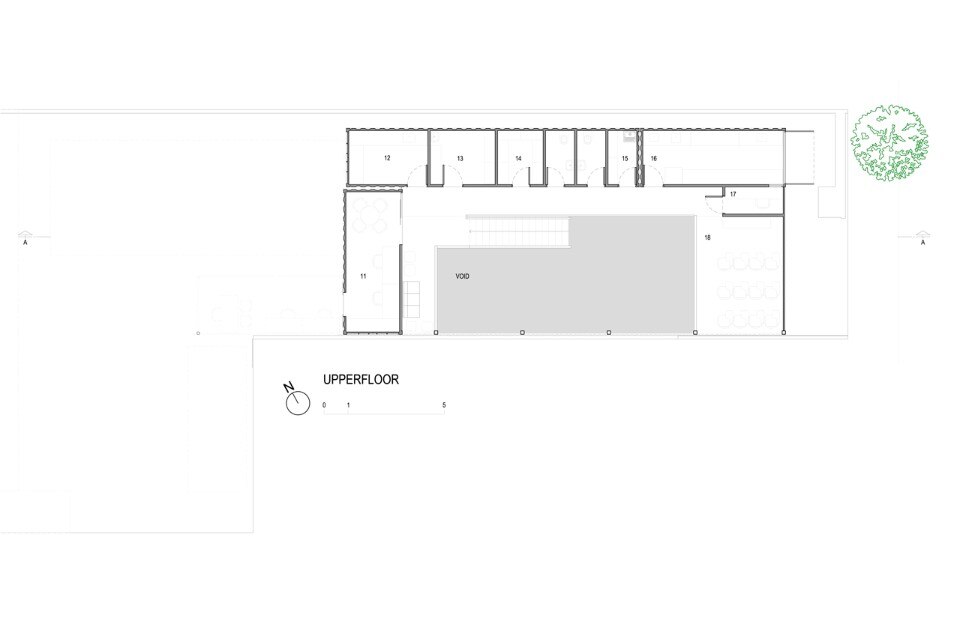 FACHADA
NN Associated Architects + OYTO Architecture, CIES Global Compact Hospital – Vila Carrao, upper floor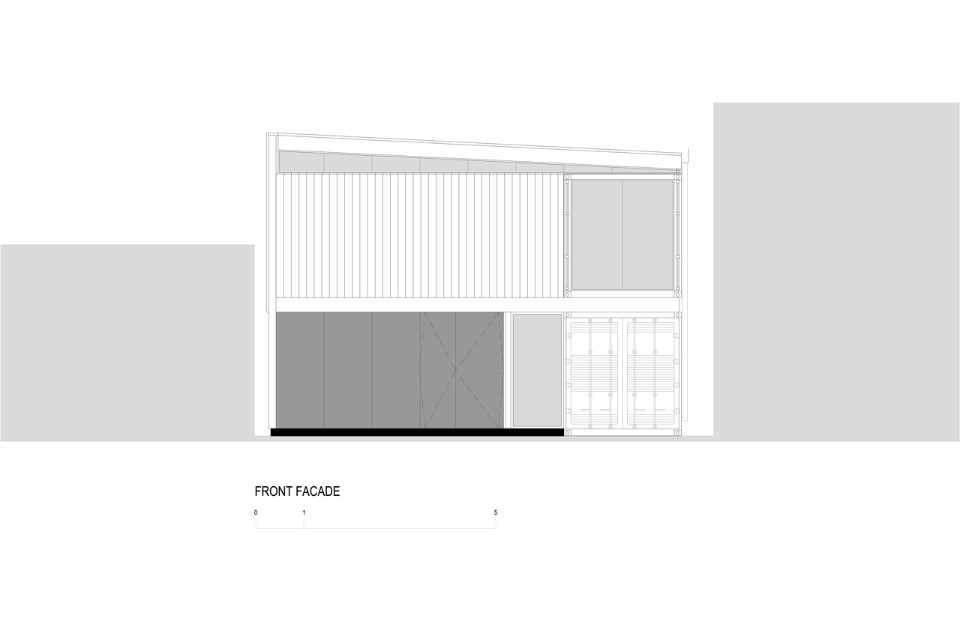 FACHADA
NN Associated Architects + OYTO Architecture, CIES Global Compact Hospital – Vila Carrao, elevation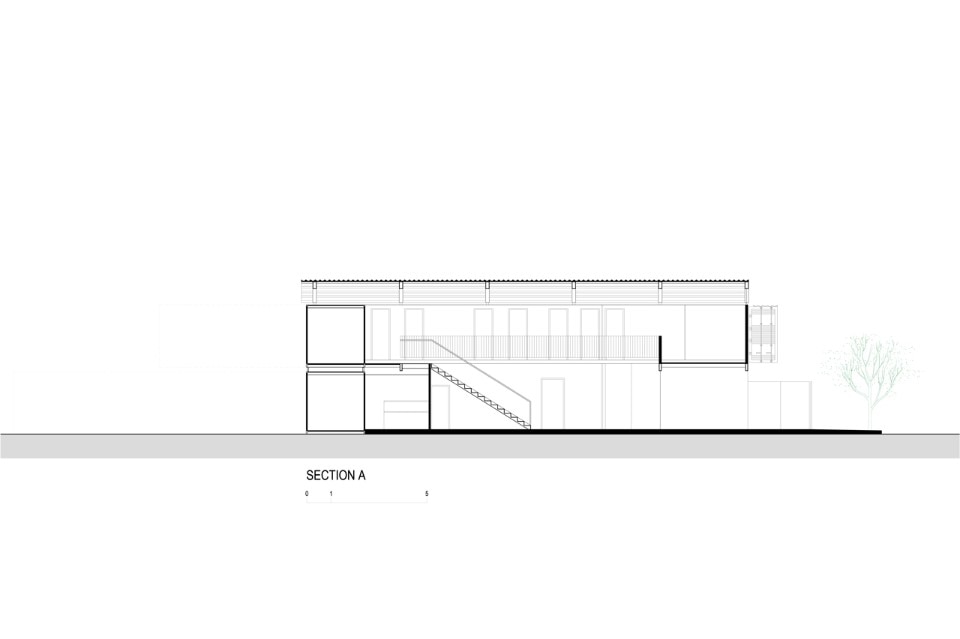 FACHADA
NN Associated Architects + OYTO Architecture, CIES Global Compact Hospital – Vila Carrao, section

CIES Global Compact Hospital – Vila Carrao, São Paulo
Program: hospital
Architects: NN Associated Architects, OYTO Architecture
Design team: Baldomero Navarro, Paulo Bettiol and André Yoshimoto
Area: 328.12 sqm
Completion: 2016