Designed by Vo Trong Nghia Architects + Takashi Niwa and located within the Dong Da district in Hanoi, Vietnam, the gallery and lighting showroom uses a perforated terracotta facade to improve the surrounding neighborhood. The gallery is located on the top floor overlooking a large tree, while the slit skylights expose the roof garden.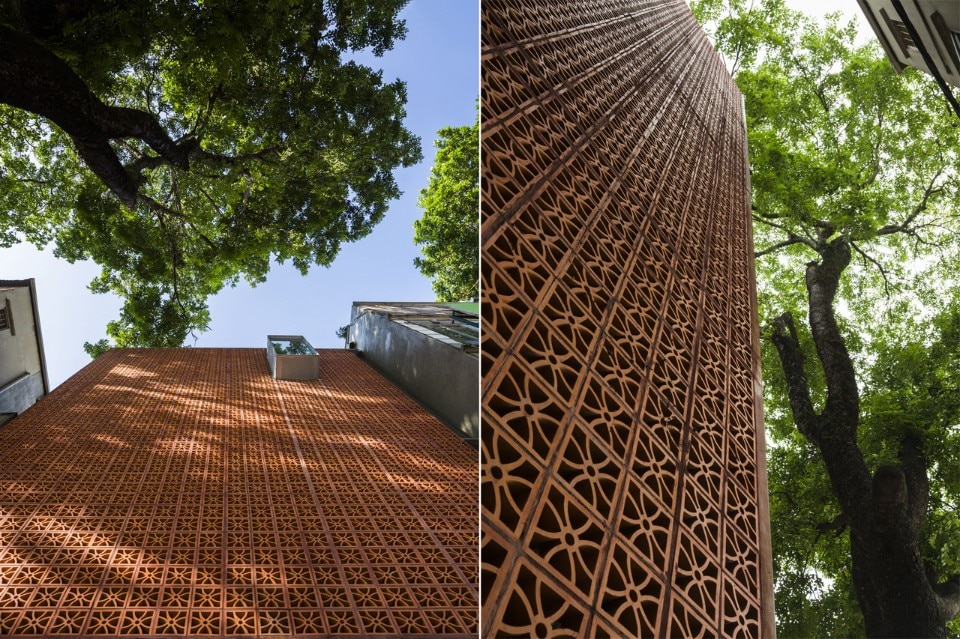 The existing site proposed interesting design challenges, with the tree overshadowing the site, making it difficult for pedestrians to recognise the building from the main road. However, this scenario presented a unique opportunity to consider the existing tree as a main feature, creating a delicate backdrop to the ever-changing foliage.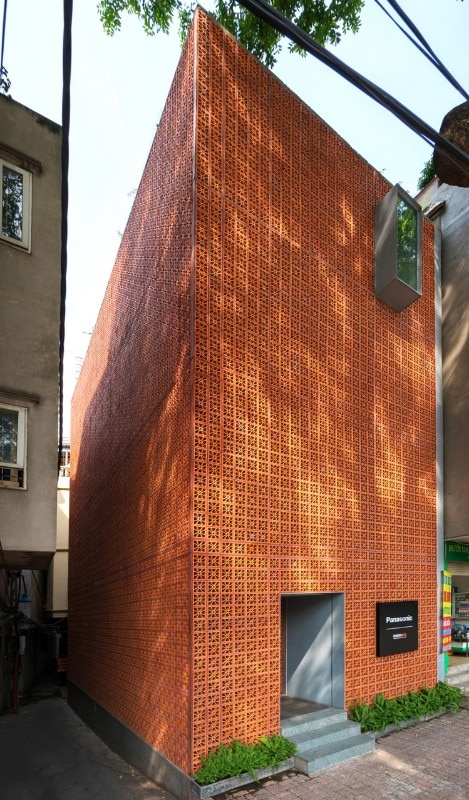 The terracotta blocks were traditionally used in Vietnam before air-conditioning. Designed for tropical climates, they allow for passive ventilation and shade from harsh sunlight. The blocks are both functional and inexpensive at 0.49 euros each amounting to 2,362 euros for the 5,625 blocks used. Furthermore, the fixing system allowed for a quick and simple assembly.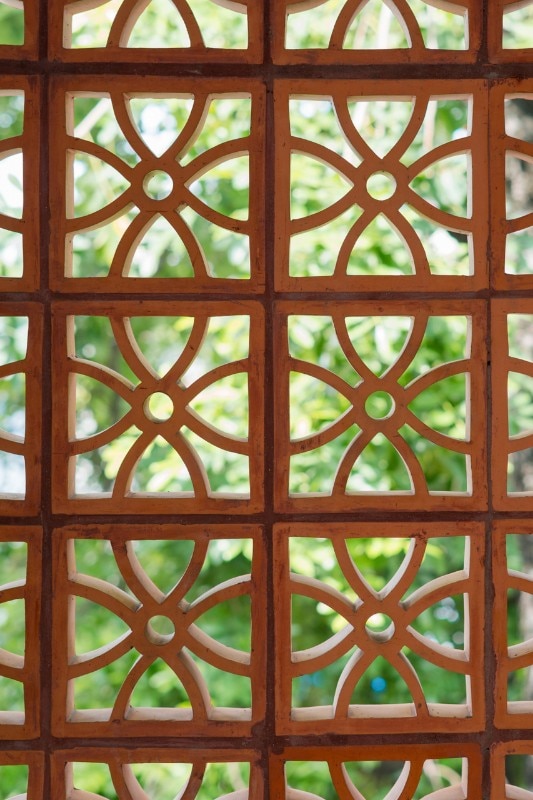 During the day the tree shadows are cast upon the clean facade, bringing it to life. In the evening the building is illuminated from within, acting as a lantern in the city. When entering the building, visitors come across a large void. The showroom is carefully planned around it to allow a full view of the products at a glance. 

The Lantern, Dong Da district, Hanoi, Vietnam
Program: showroom
Architects: Vo Trong Nghia, Takashi Niwa
Design team: Nguyen Thi Thoa, Koji Yamamoto, Dao Sy Dung
Client: Nanoco
Main contractors: Dai Dung JSC, T.S.I. Vietnam Co. Ltd.
Site area: 72 sqm
Floor area: 383 sqm
Completion: 2016