House in Koiba is a renovation of a wooden house which has been built about 30 years ago as a residence for a three-generation family. Tomoyasu Kawakubo Architects & Associates decided to preserve the original facade and intervene in the interiors, searching for new lifestyles, arranging the positioning of the pillars, the walls and the openings, and designing the roof shape.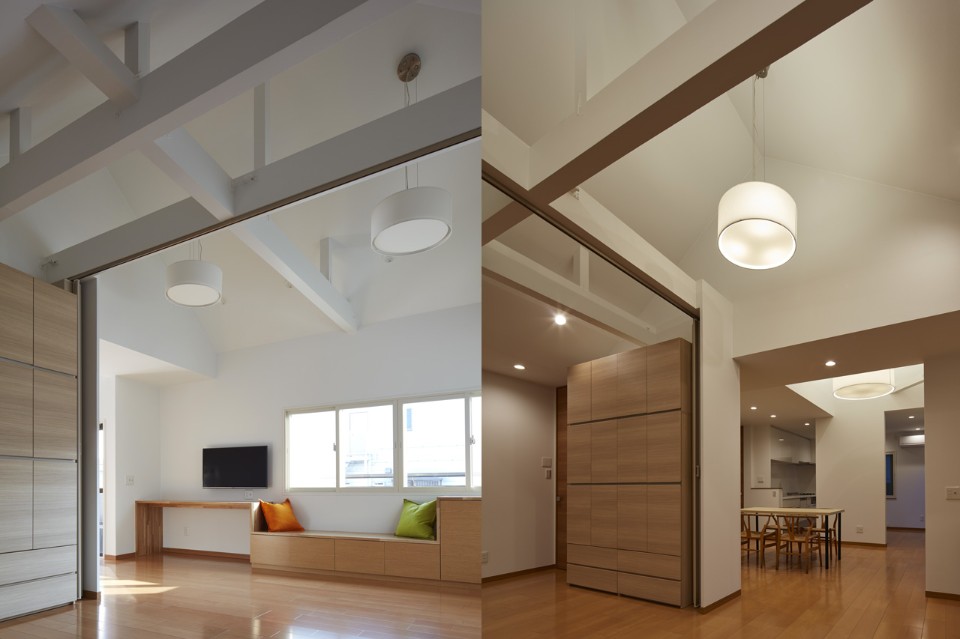 Before the construction, it was removed everything except the pillars and beams. Thanks to this intervention it was possible to observe the real conditions of the building – that was left a skeleton – understanding the total lack of safety standars, mainly regarding th earthquake requirements. The architects had to change the house's structure conforming to the prevailing laws and regulations, strengthening the seismic and metal structures.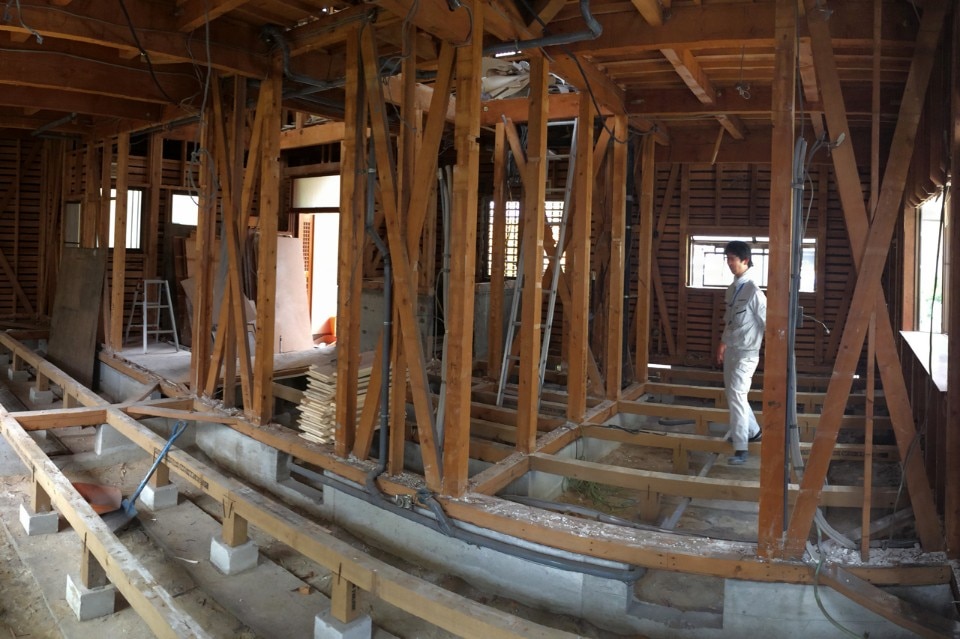 Originally, the house had a relatively large space in which the family used to gather at the ground floor, while the second floor hosted single rooms such as bedrooms and the child's rooms. The architects kept this scheme, allocating the parents' household at the ground floor and the second generation family in the first floor. In the parents' household on the first floor, Kawakubo and Tomoyasu combined the living space compactly, following the existing layout.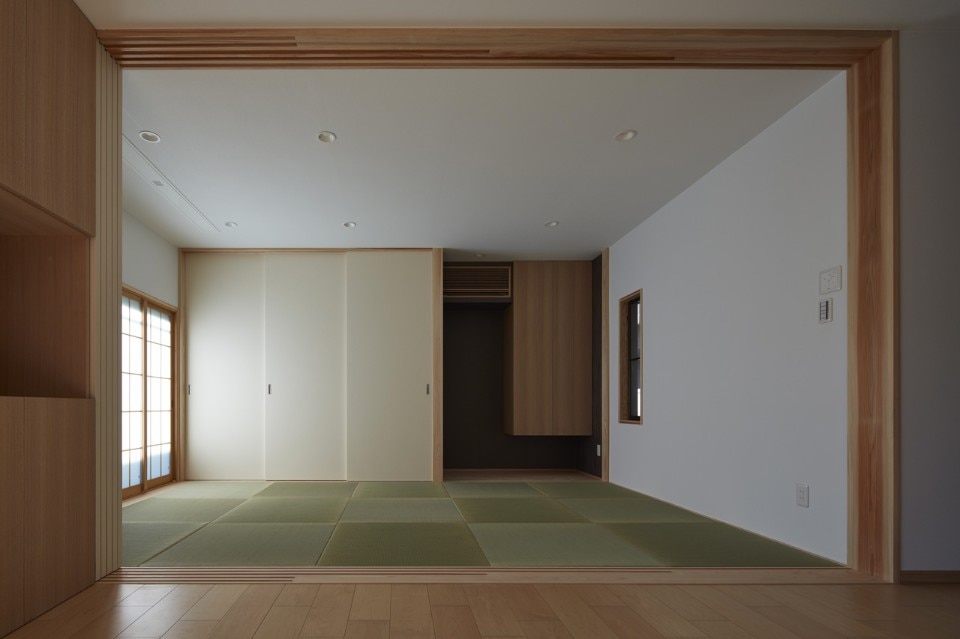 On the second generation family's household on the first floor, the family members will increase in the future, so there was the need to feel in a comfortable and wide space. To obtain this, the architects played with hights and structural elements, with some wellholes and ceilings that have been created at the upper part connecting the spaces, weaving the existing body structure.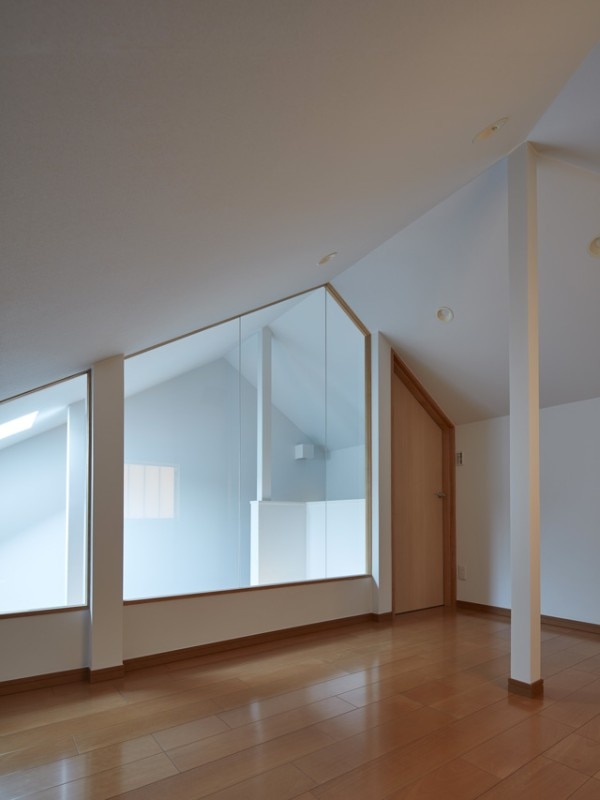 Architecs had a streak of unexpected conditions on the renovation of wooden houses, and they were demanded to have ready answers on the spot. The new house was built by overlapping the parts expected in advance and the parts constructed extemporaneously. There was a real interest of the renovation approach, rather than a new construction.