Serving 408 kids from primary school and also the pupils from other three schools in the surrounding area, the Njoro Children's Library is important in terms of giving the pupils access to books and reading in a region in which most have no books at home.
The Njoro Children's Library aims to develop education and to involve children, parents, teachers, locals and international volunteers to come together to build a space where pupils can read and study. In this context it is essential that progress is made in breaking the circle of poverty, educating the children and raising living standards.
The inhabitants of the village and the parents were actively implicated in all the stages of the costruction. Various aspects played a role in the determination of the exact location of the school and it was carefully chosen together with the teachers and the authorities. 
Njoro Children's Library is located in Mailisita, on the lower slopes of Mount Kilimanjaro, in isolation and the school must function efficiently without the use of grid energy. The library was built without any electric tools, using only locally traditional methods.
One of the main criteria was the use of local resources and recycled resources to realize an economical and sustainable building which integrates in the landscape and suits the local traditional building methods. With the use of basic technology and the existing local knowledge traditional building techniques are innovated step by step.
The plan of the library – with a hidden entrance – was largely inspired from the traditional masai house, an ethnic group in area. The entrance is situated on the side of the playground, but in the direction of the main pathway, making space for the ramp. The baked bricks wall is intended to allow ventilating air to enter behind the wall, providing natural light for the reading area, but also the visual connection with the school. With its small perforations on the W facades are making a playful aesthetic and improve internal lighting and ventilation.  As the temperature easily reaches high levels, a comfortable inside climate is essential.
The goal of this project is not only a well functioning building, the project also offers students and local people an opportunity to learn about construction work. The building process itself plays an important role in the sustainable development of building locally and traditional building techniques. The locals and craftsmen work closely together with volunteers to involve them in the early stages of the building process. Steps are taken carefully to improve and refine building methods in continuation on existing methods, traditions and knowledge. Besides this, involvement of the whole community in the project is important, not only because building together is part of the local tradition, also to create a communal responsibility for the maintenance of the library. The workers acquire knowledge and experience, so they can build more and more independently and develop their own architectural language.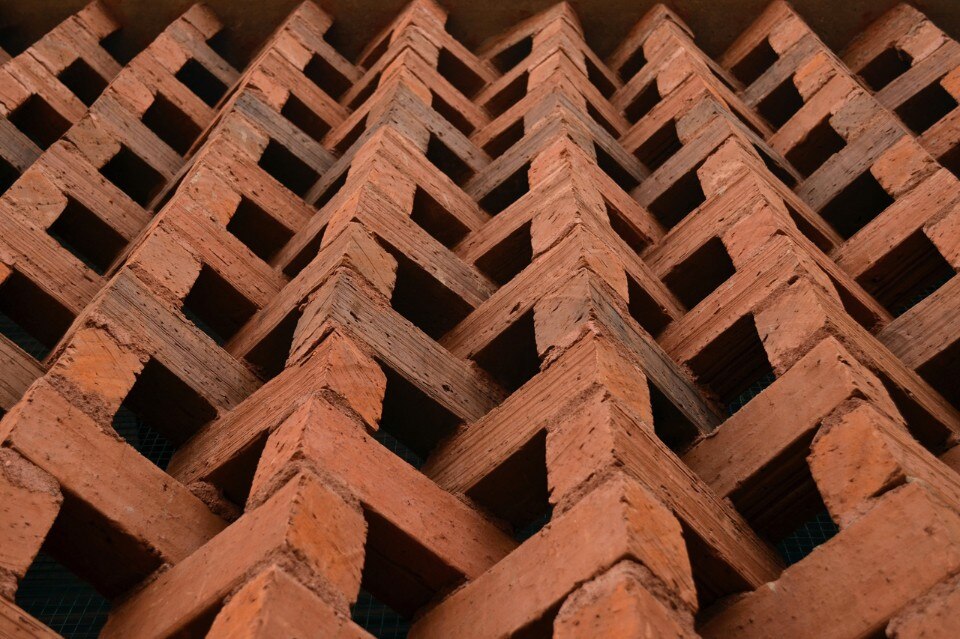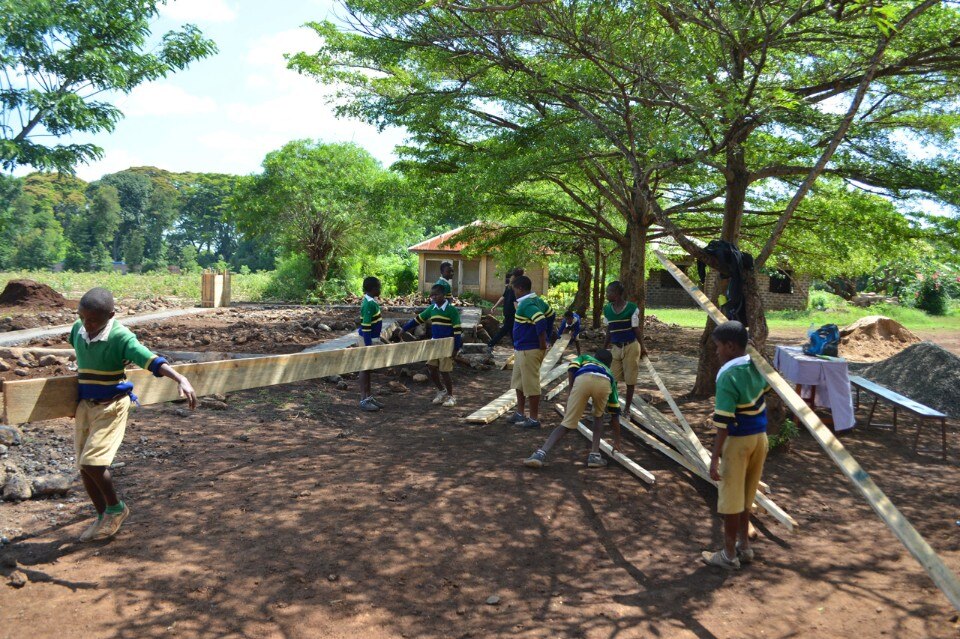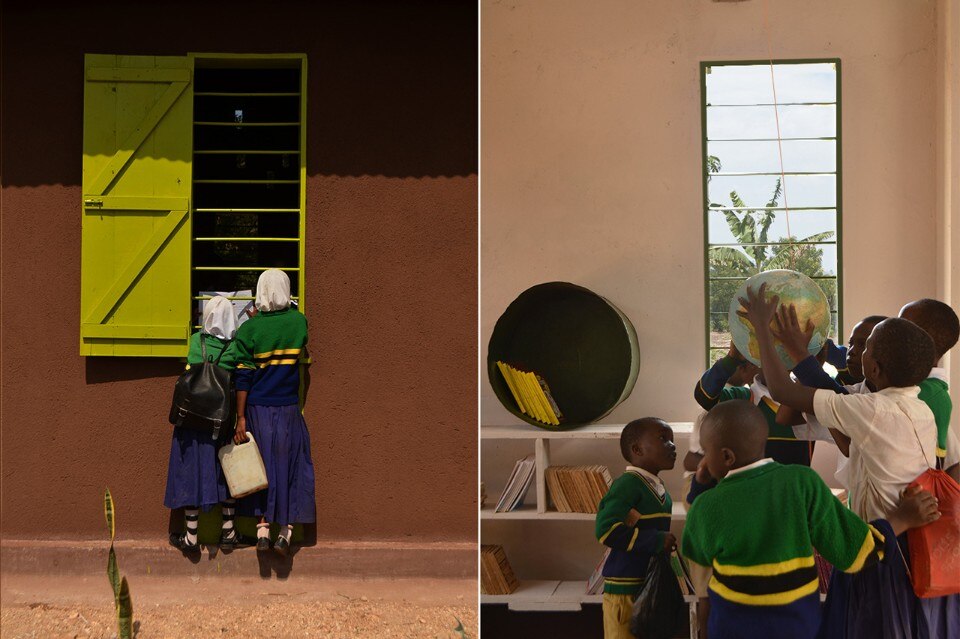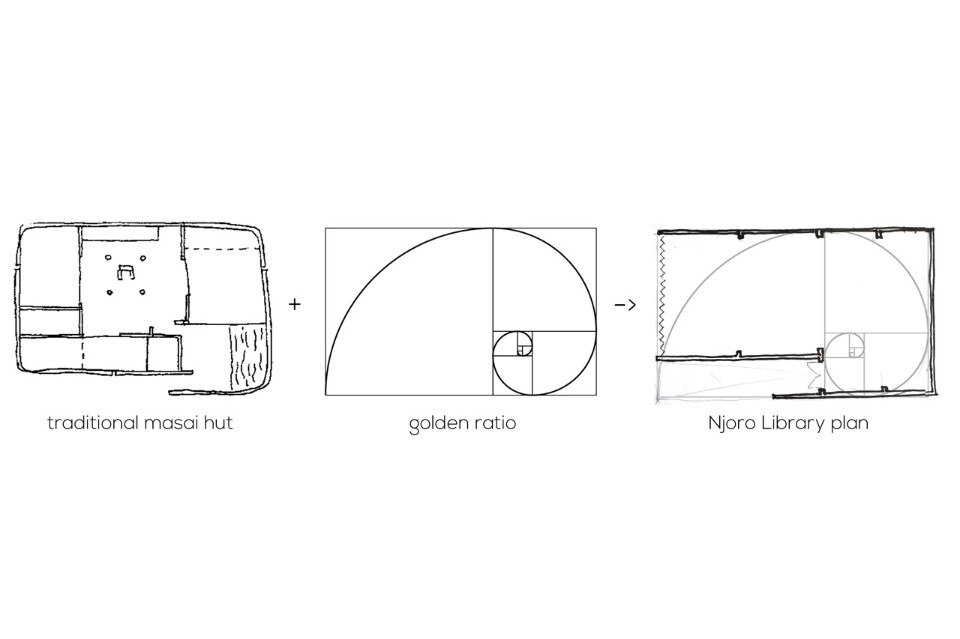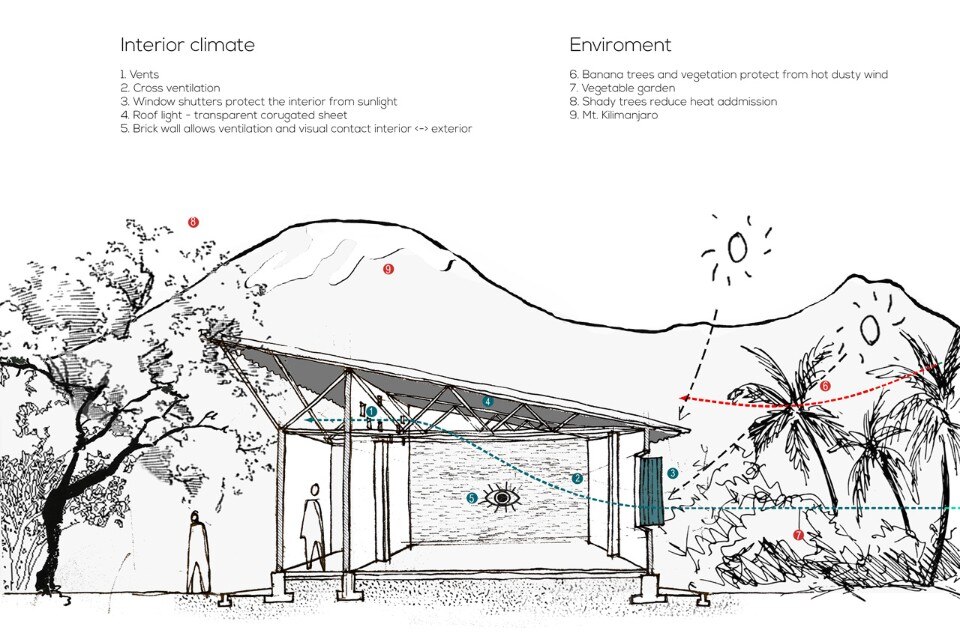 Patricia Erimescu, Njoro Children's Library, Mailisita, Kilimanjaro Region, Tanzania
Patricia Erimescu, Njoro Children's Library, Mailisita, Kilimanjaro Region, Tanzania
Patricia Erimescu, Njoro Children's Library, Mailisita, Kilimanjaro Region, Tanzania
Patricia Erimescu, Njoro Children's Library, Mailisita, Kilimanjaro Region, Tanzania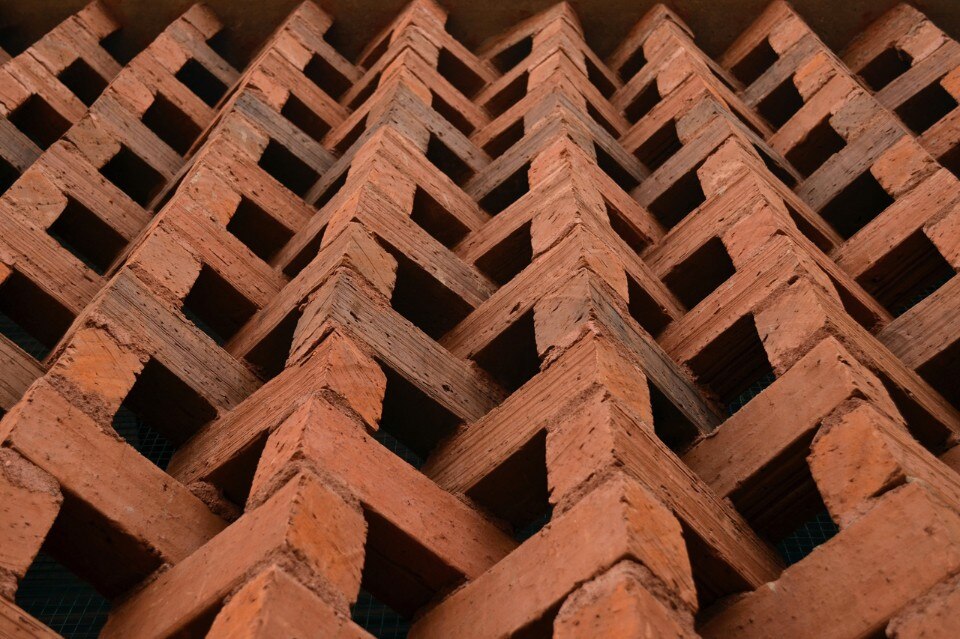 Patricia Erimescu, Njoro Children's Library, Mailisita, Kilimanjaro Region, Tanzania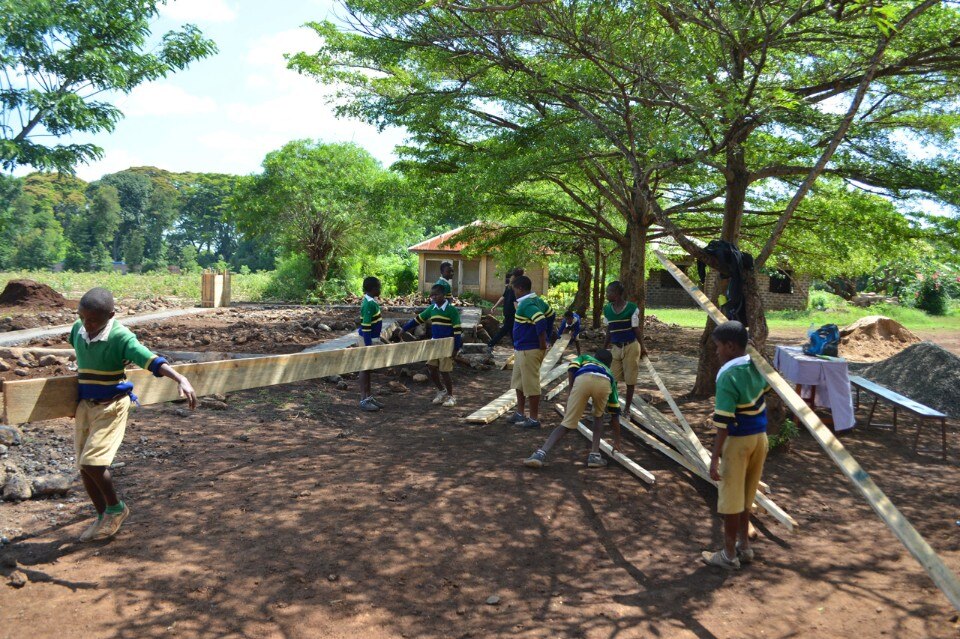 Patricia Erimescu, Njoro Children's Library, Mailisita, Kilimanjaro Region, Tanzania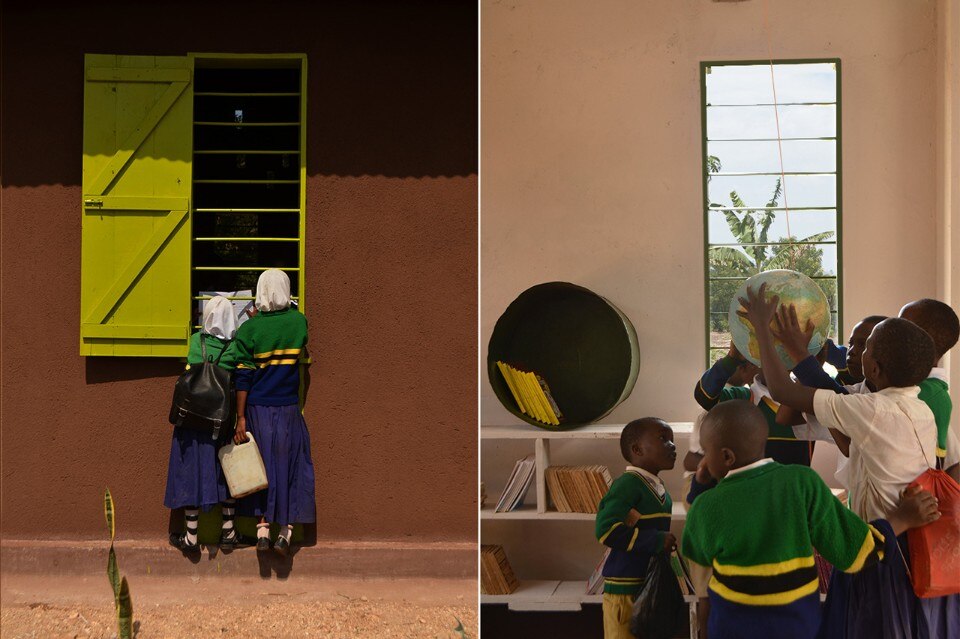 Patricia Erimescu, Njoro Children's Library, Mailisita, Kilimanjaro Region, Tanzania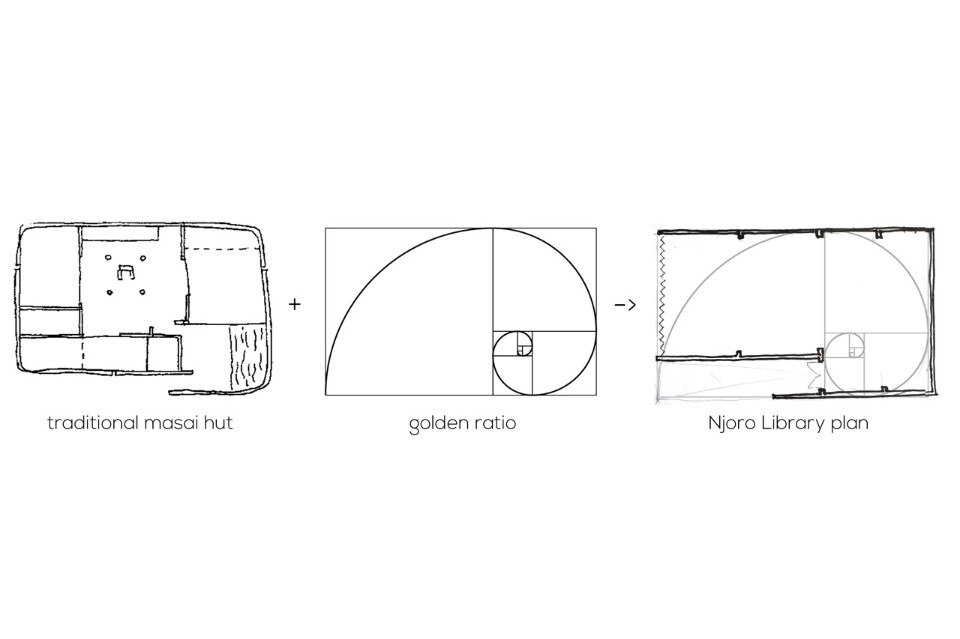 Patricia Erimescu, Njoro Children's Library, Mailisita, Kilimanjaro Region, Tanzania. Plan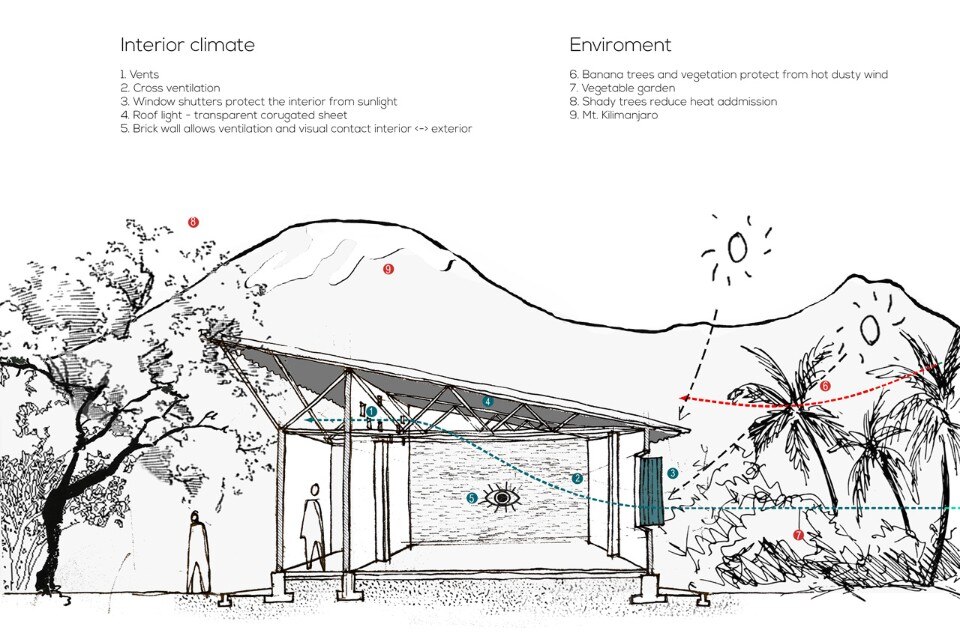 Patricia Erimescu, Njoro Children's Library, Mailisita, Kilimanjaro Region, Tanzania

Njoro Children's Library, Mailisita, Kilimanjaro Region, Tanzania
Program: library
Architects: Patricia Erimescu
Client: Njoro Primary School
Local coordinator: James Kirima
Local support: Excel Education Foundation
Build by: locals, pupils, teachers and volunteers
Volunteers: Anatol Struna, Ovidiu Chifor, Calin Bodnar, Laura Terzi, Radu Cotenescu, Sarah Kraußlach, Razvan Onu, Ovidiu Chifor, Beatriz Santiago, Vittorio Degli Innocenti, Simon Bowden, Pete Steele
Cost: 5,400 USD
Area: 90 sqm
Completion: 2015