LAN architecture agency completed Carré Lumière in Bègles, suburb of Bordeaux, in South West France.
The 72 apartments commissioned by Ataraxia, a property management company, follows the demolition of the previously idle towers of the Terre Neuve district.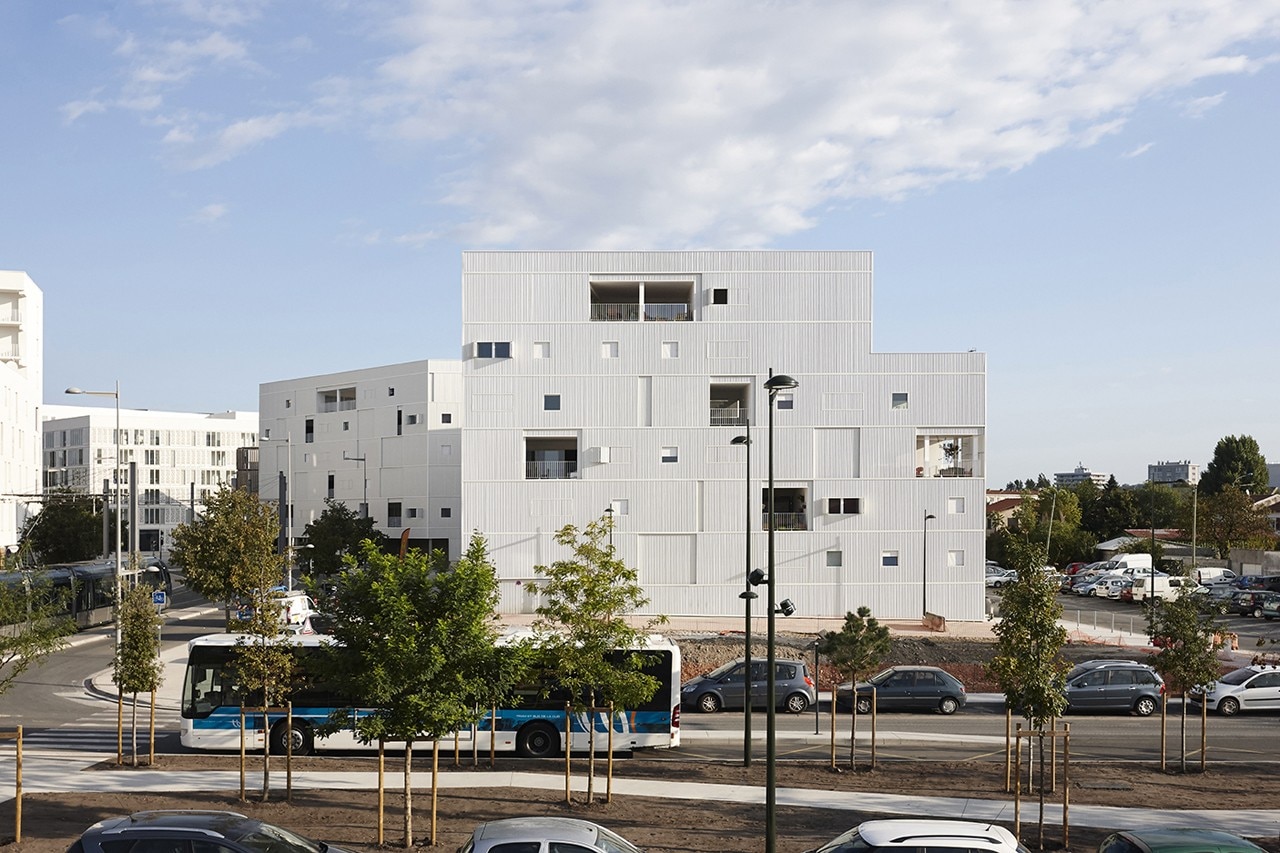 As part of this urban project supervised by the SAEMCIB (Société Anonyme d'Economie Mixte de Construction Immobilière de Bègles) and driven by the local government, the objectives were to "exemplify" community housing with the intention to explore new propositions within the industry.
This request was guided by 4 main principles: to reinvent community housing, or at least consider intermediary forms of habitats that combine the need for privacy with the enjoyment of sociability; to enable people to live in a place that can evolve with them; give an example of "economical sobriety"; picture a climatic model specific and sustainable. This project is LAN's response to these five battles.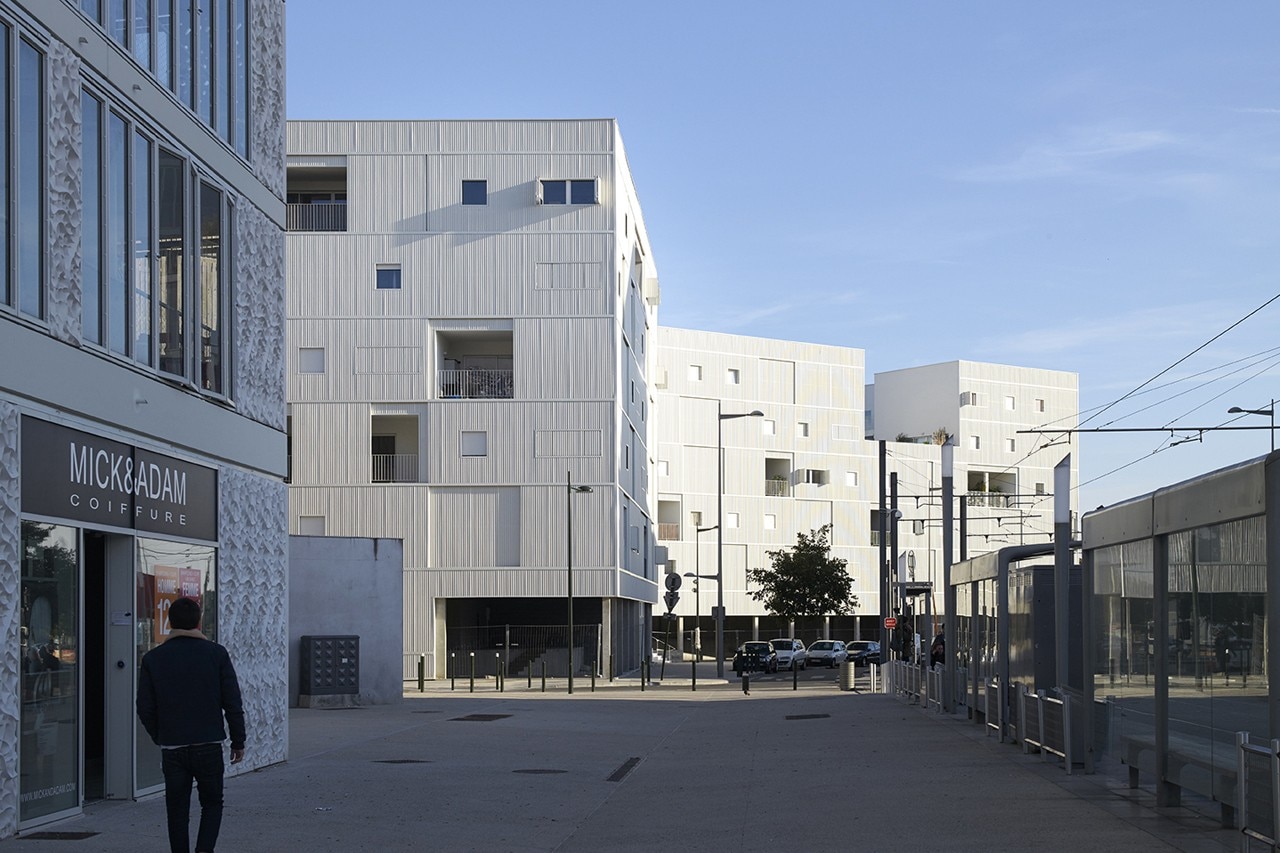 Begles is not a finished project, it is an envelope that can double its size tomorrow, and thus, double its density. Each apartment can access its winter garden to increase its living area; inhabitants can do this themselves without having to obtain building permits. In response to the growth of a family, they can add a room within a framework that has already been constructed, and why not, they can remove it once the kids have left the house.
Just as in a freestanding house, each apartment has 4 facades, three of which are exposed. In fact the apartments have the same qualities as a single-family home (the sense of privacy, individual exterior spaces, independence, and strong sensory contact with the outdoors) without the latter's disadvantages in terms of environmental impact (stretching networks, visual and atmospheric pollution, excessive consumption of ground).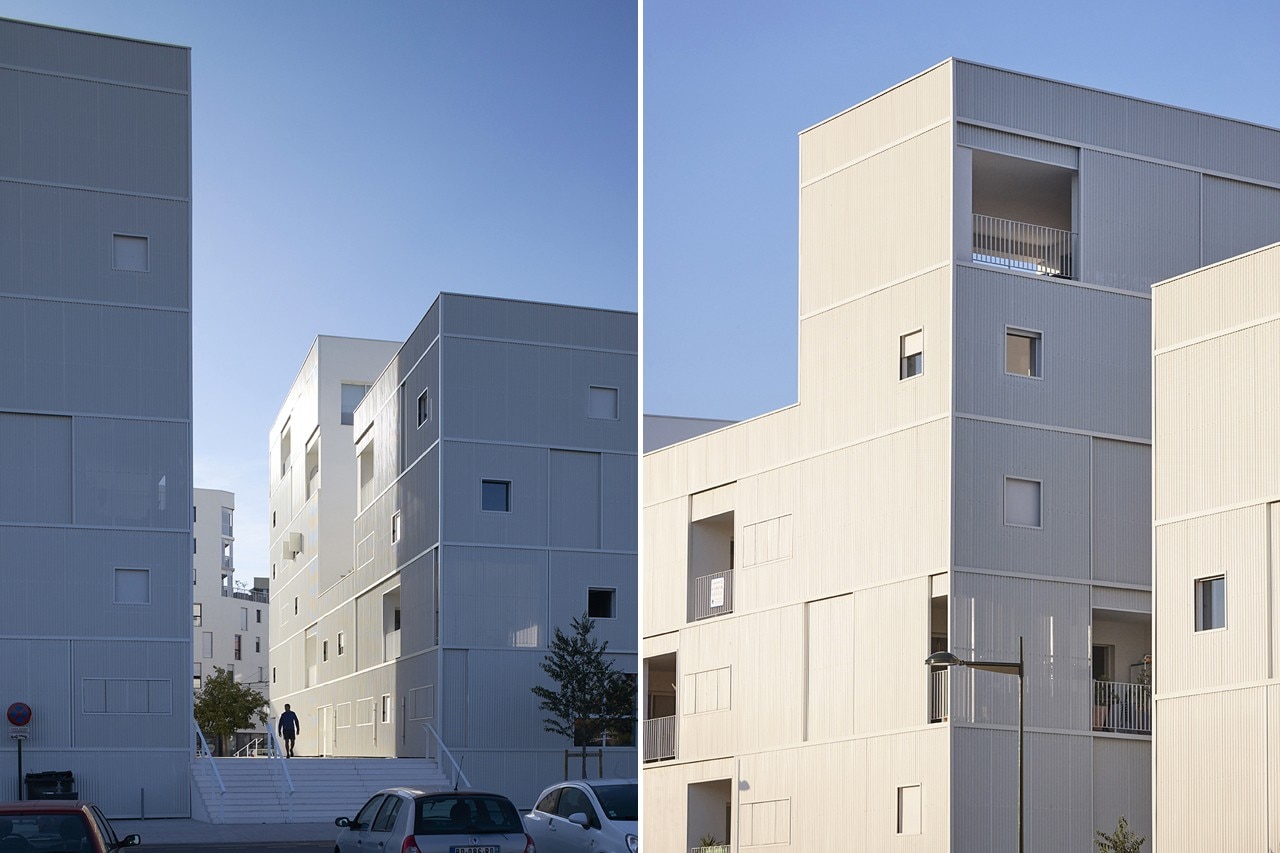 This project also demonstrates how absurd the economics of building architecture has become. Begles was built at a cost of 1,000 € per sqm, in full knowledge that the sqm of the loggias are not factored in. This is much below the current price in this region, and at twice the surface area. To do this, beyond all the rationalization, prefabrication, budget control and management, and a certain architectural sobriety, LAN cut out all the middlemen, the service economy. This means that the habitats go from the person who builds to the person who buys with as few steps in between as possible.

The formal part, which was implemented in function of the urban planning requirements, also allowed the architects to use a hybrid climatic model that corresponds to the climate of this part of France. The bio-climatic design is halfway between the heavily insulated Nordic model and Mediterranean patio-style architecture. It's based on the principle of variable compactness, which introduces the notion of the housing's adaptability to the rhythm of the seasons or even of the day. Everyone can use their outdoor space as a windbreak, a greenhouse, or, to the contrary, as a cooling unit.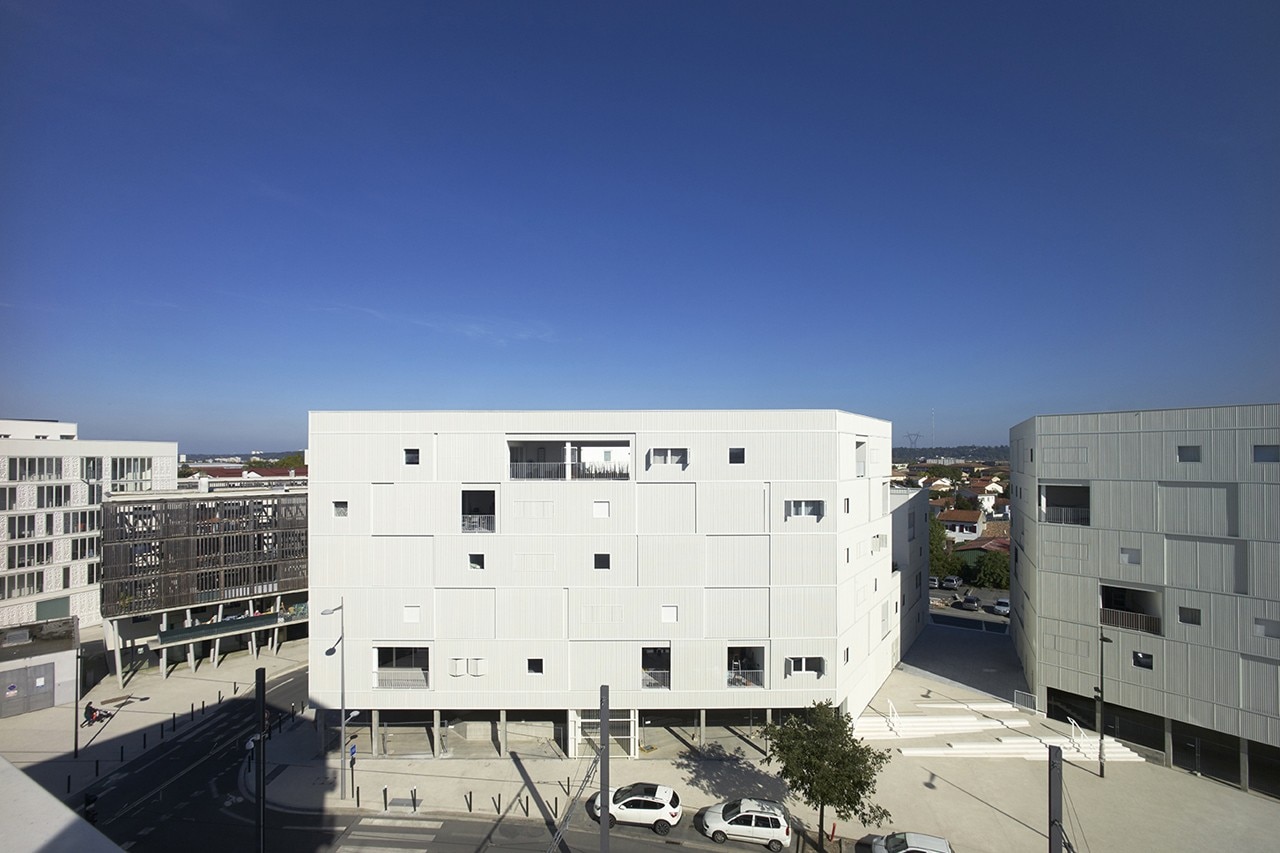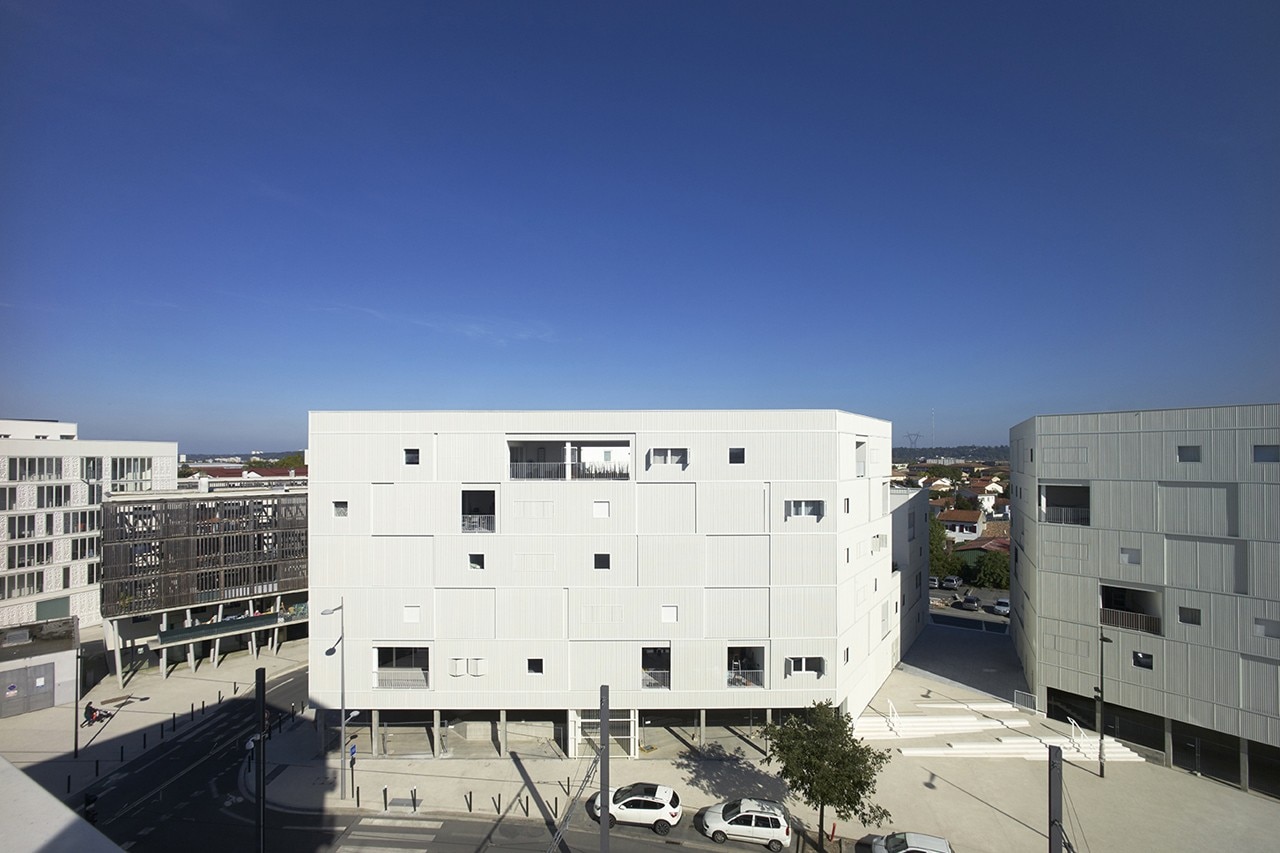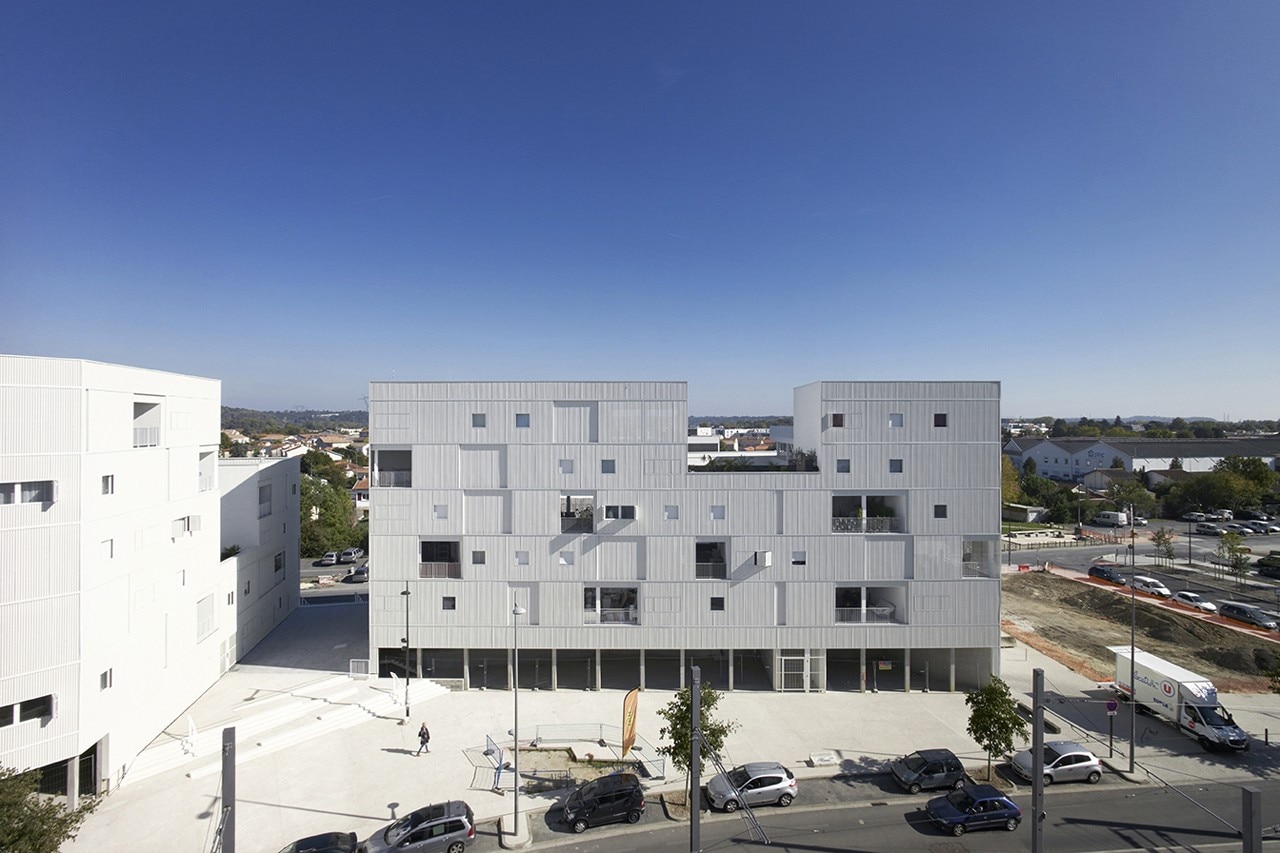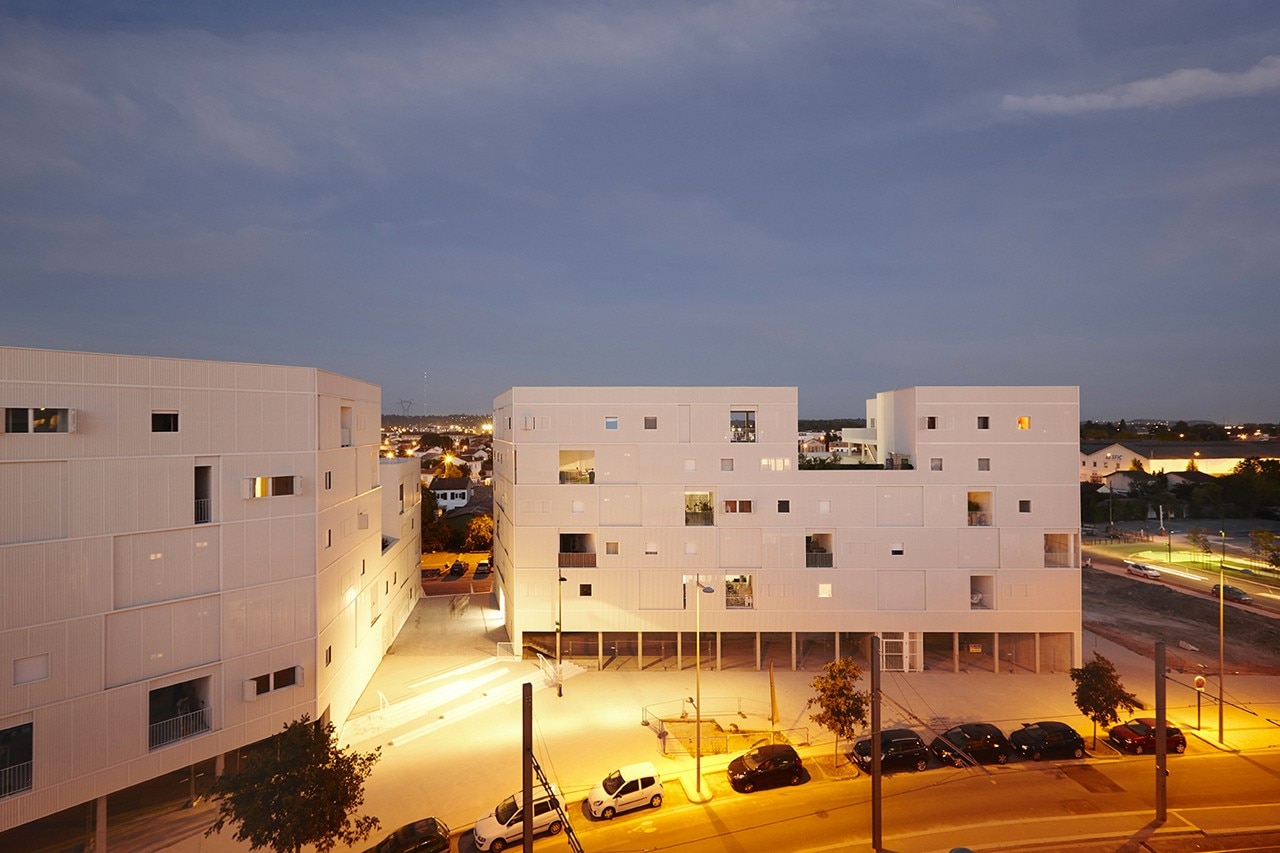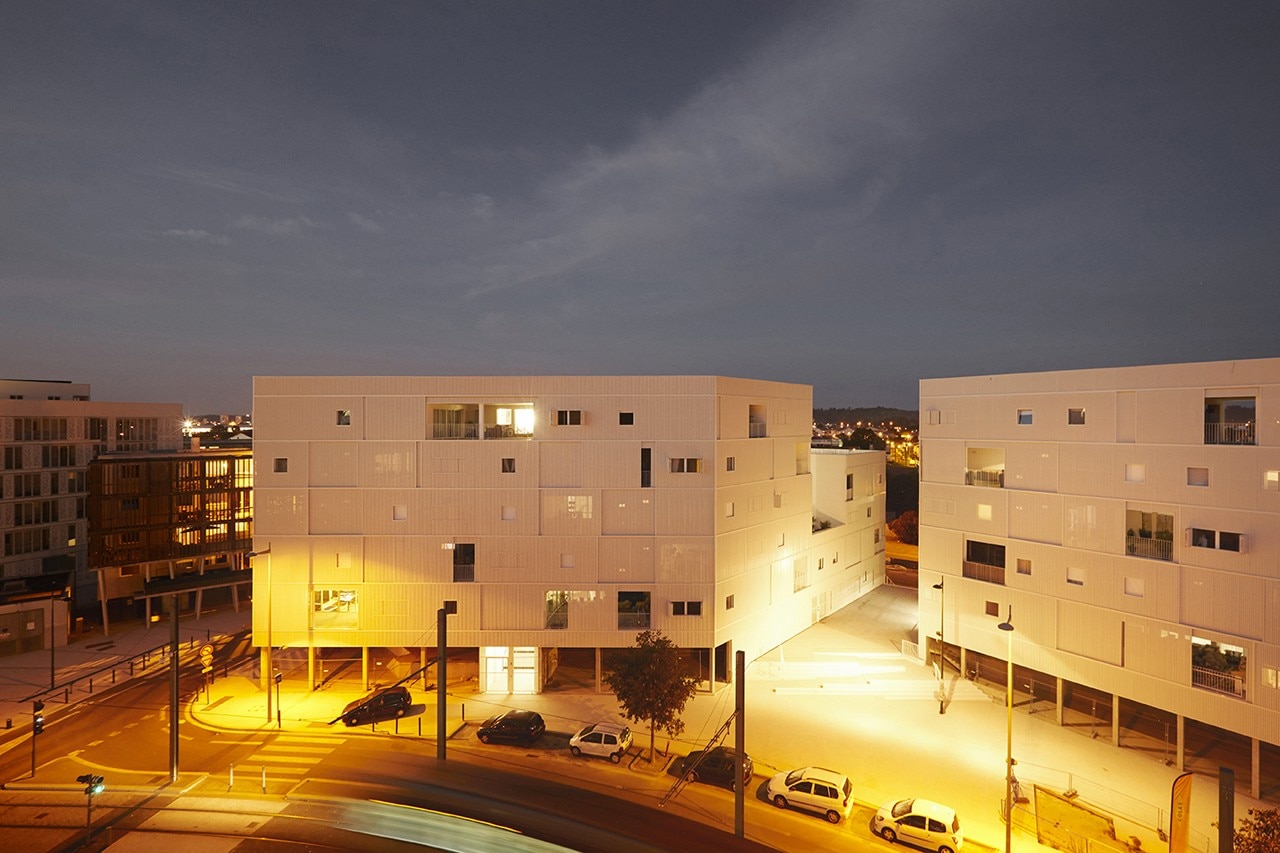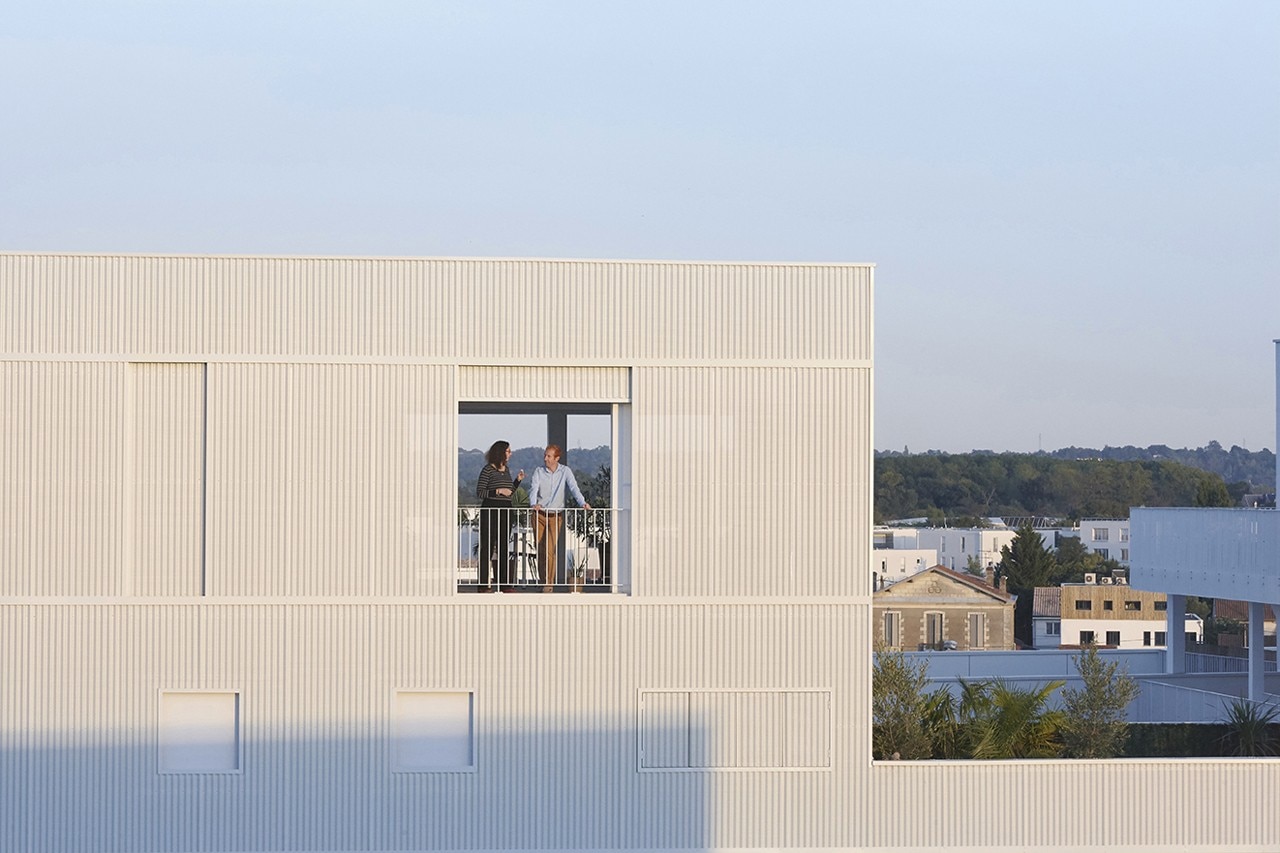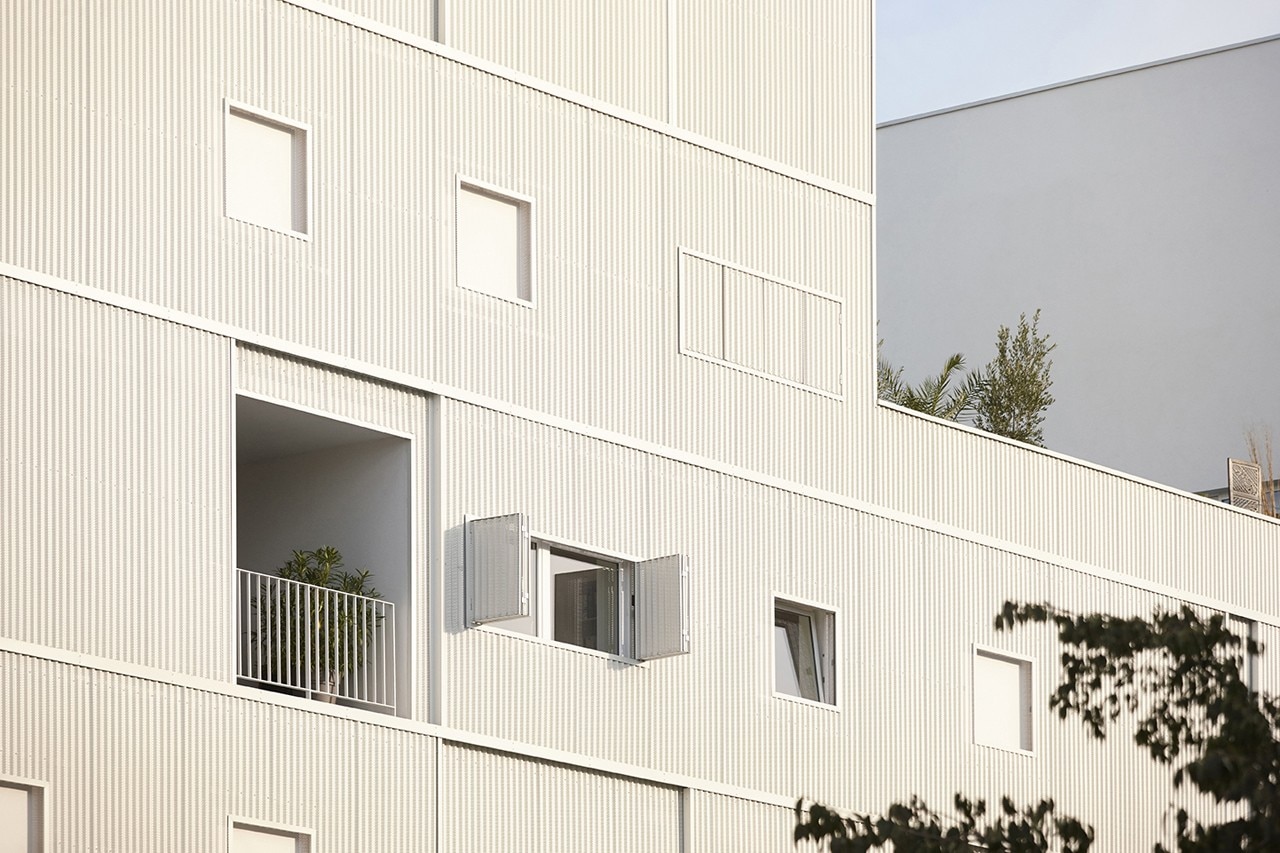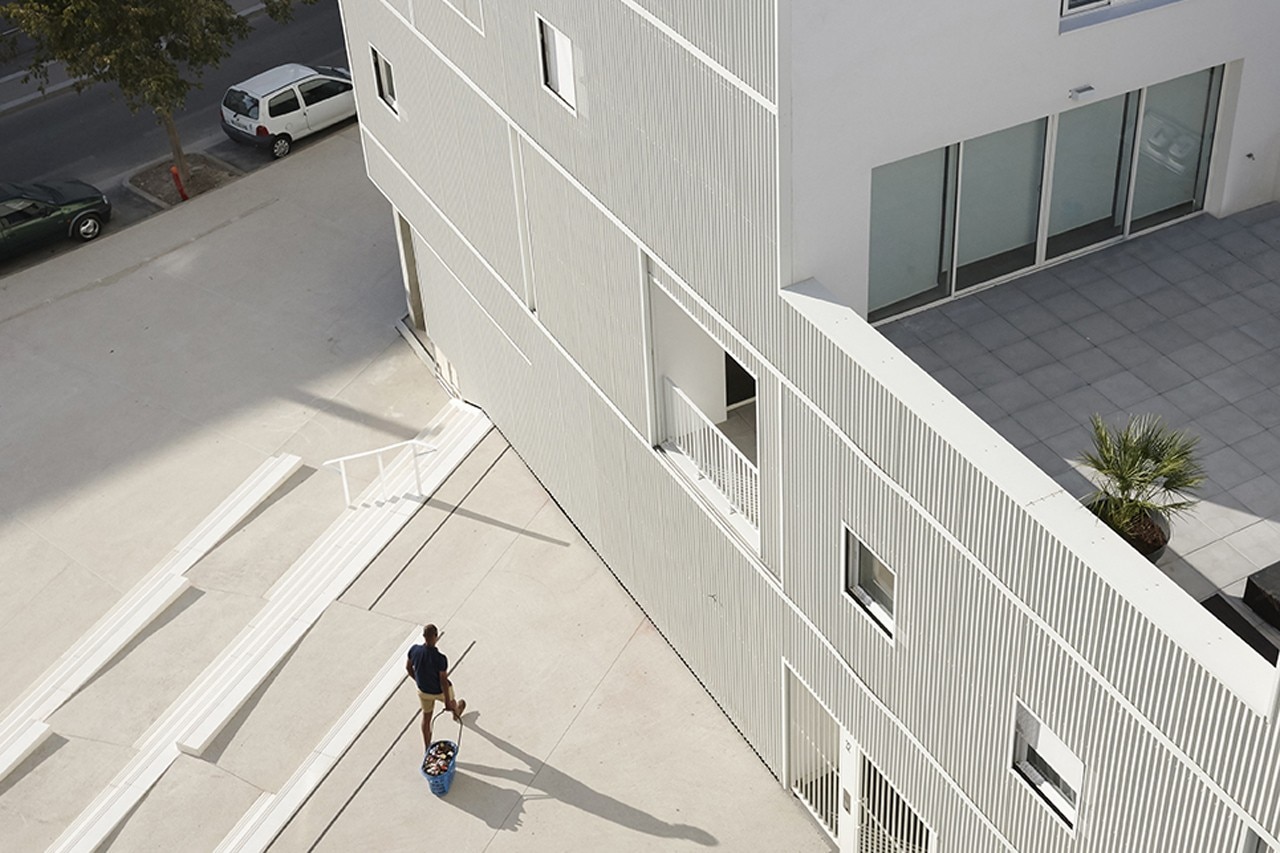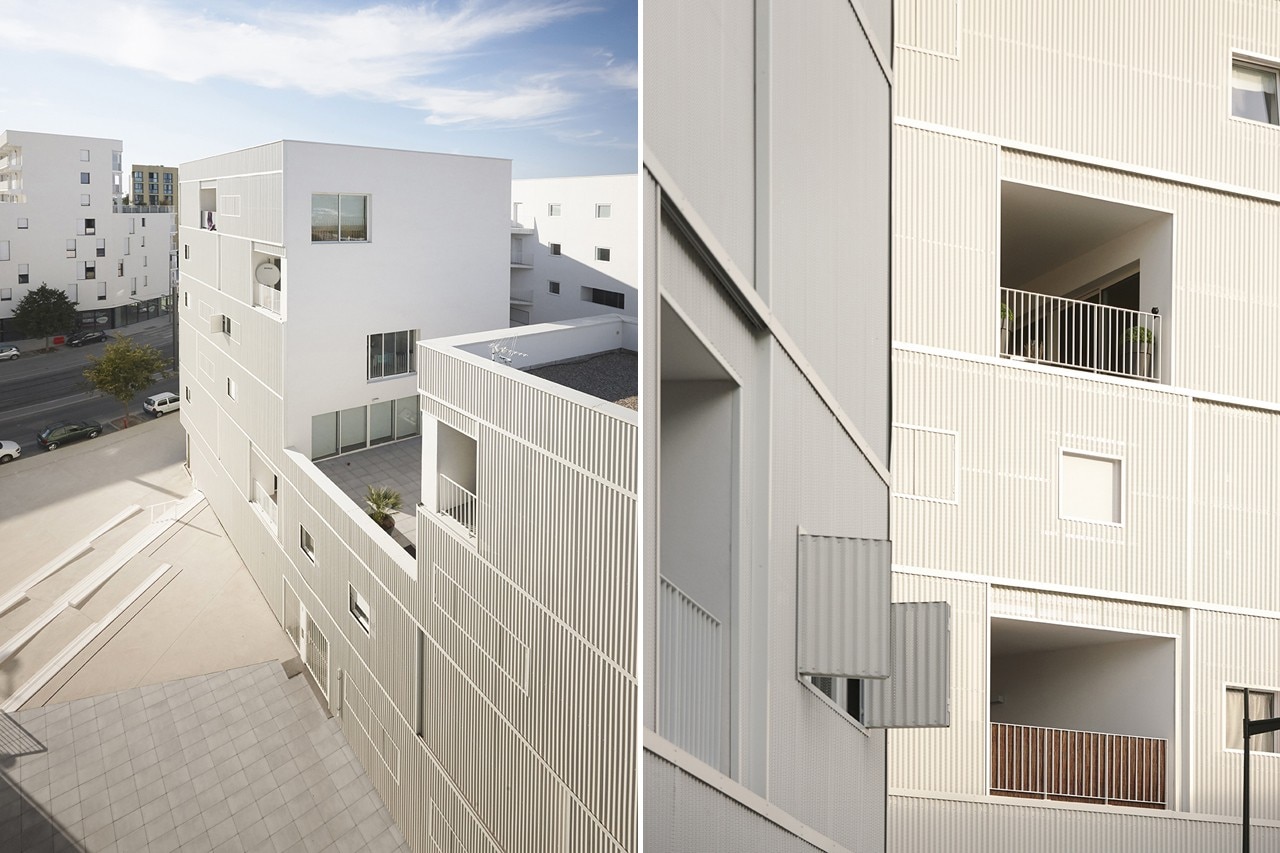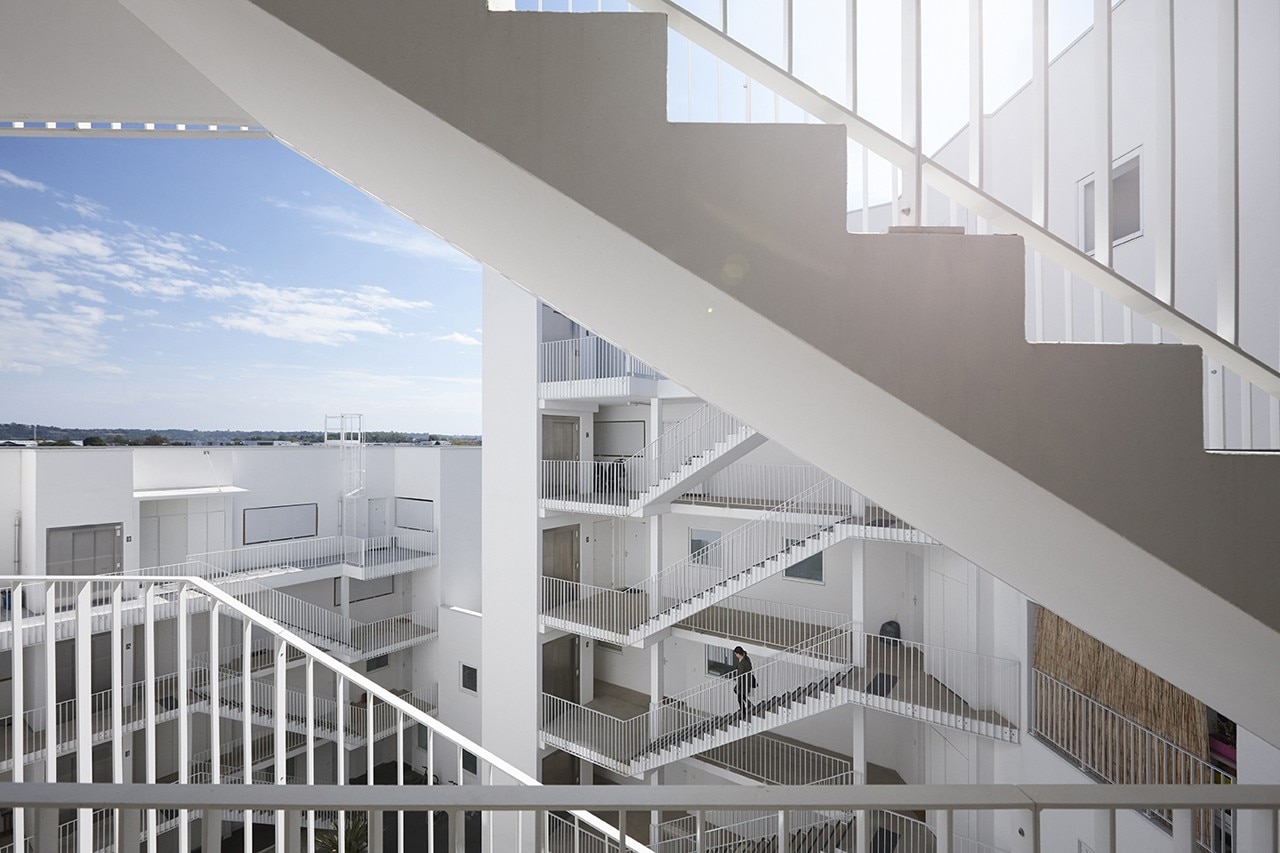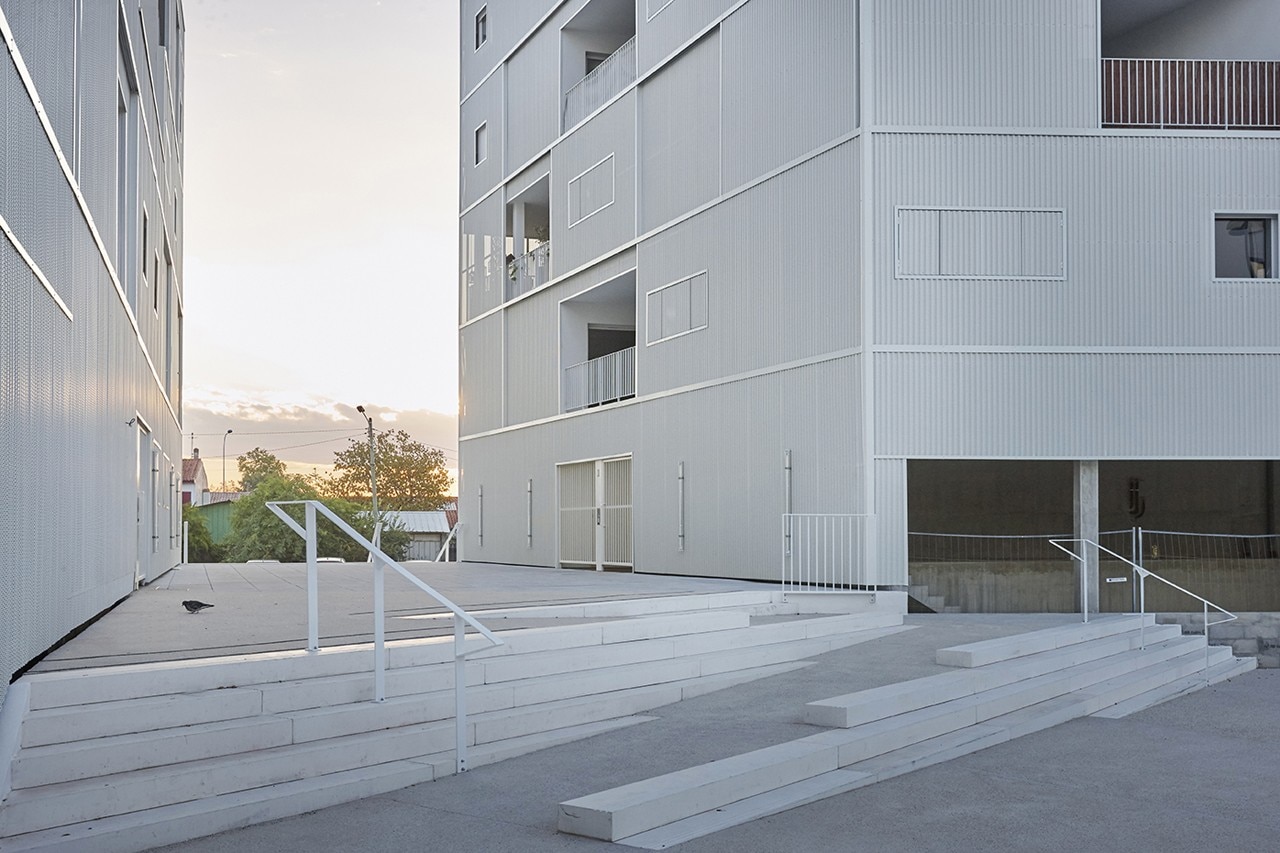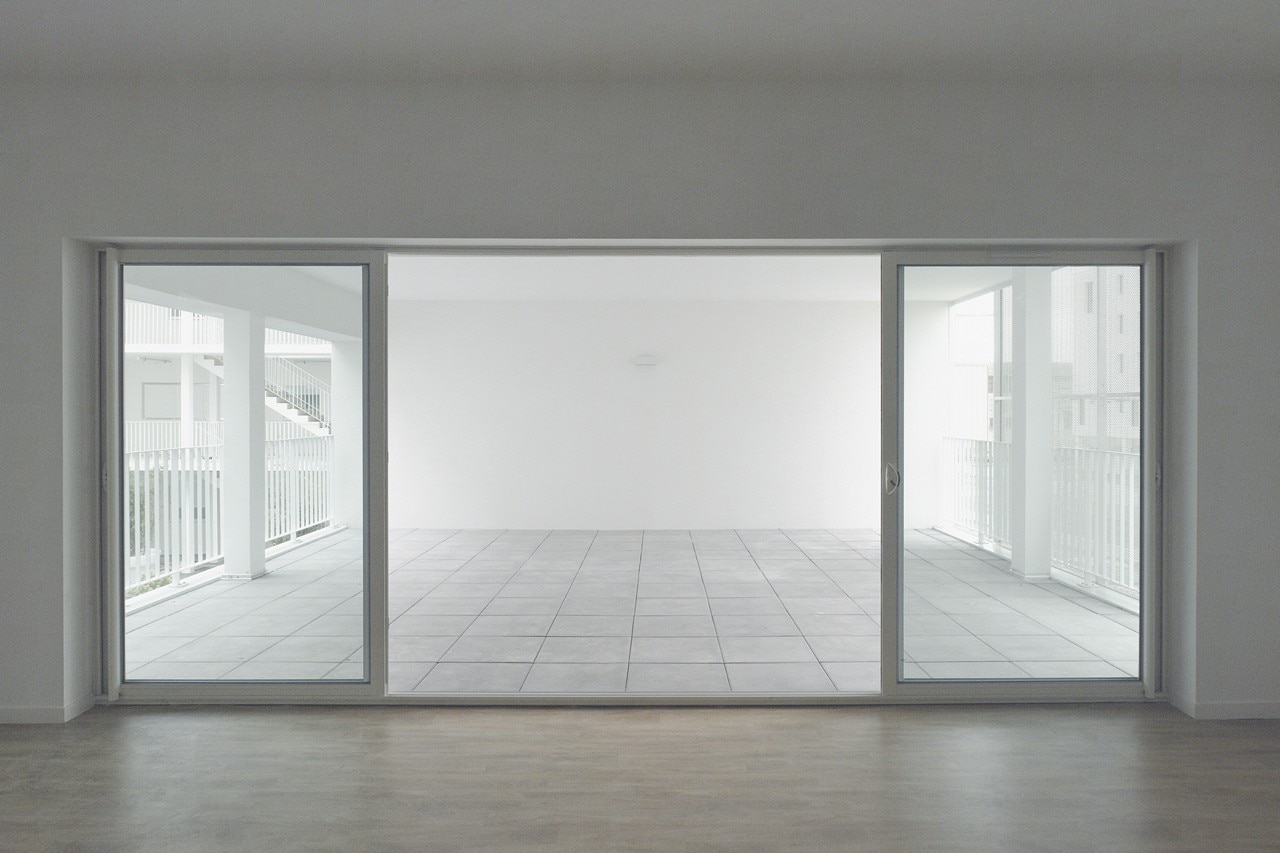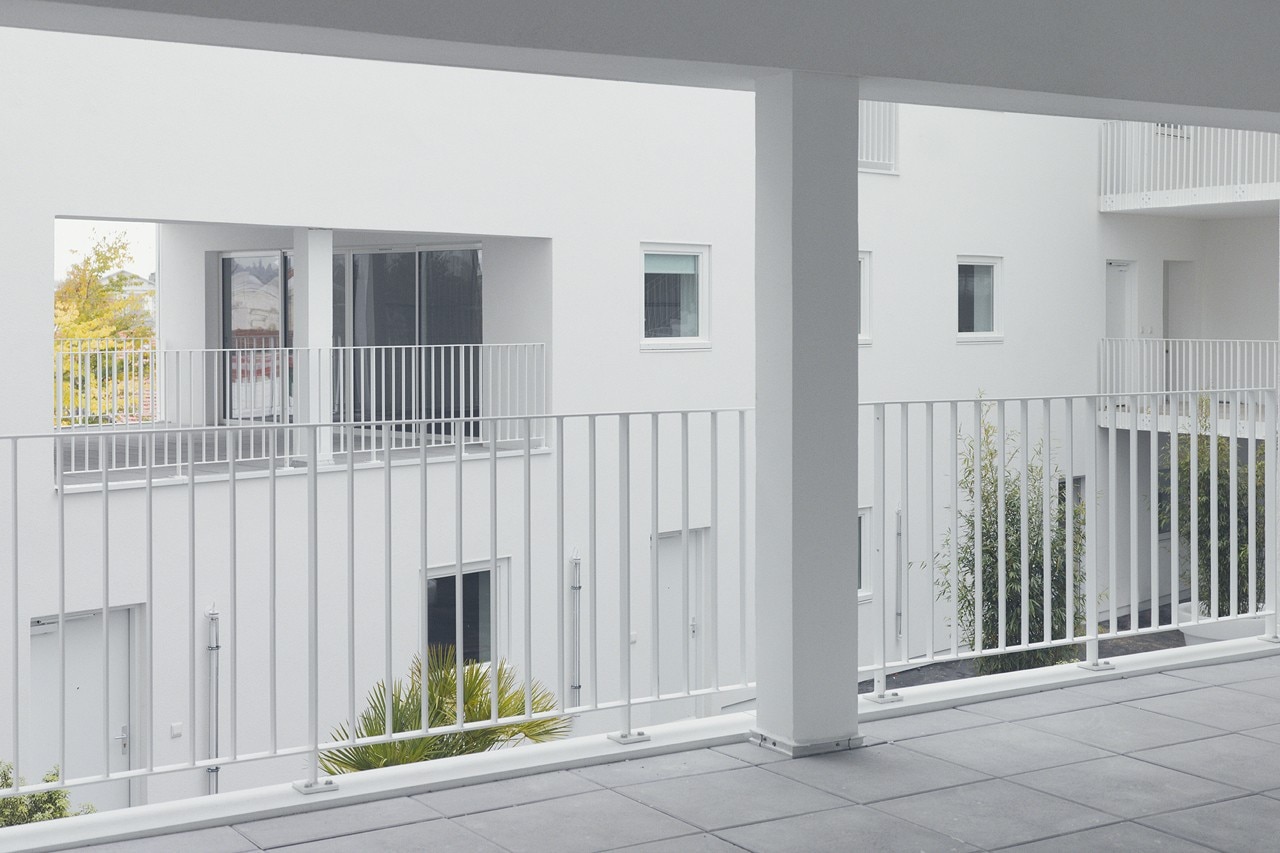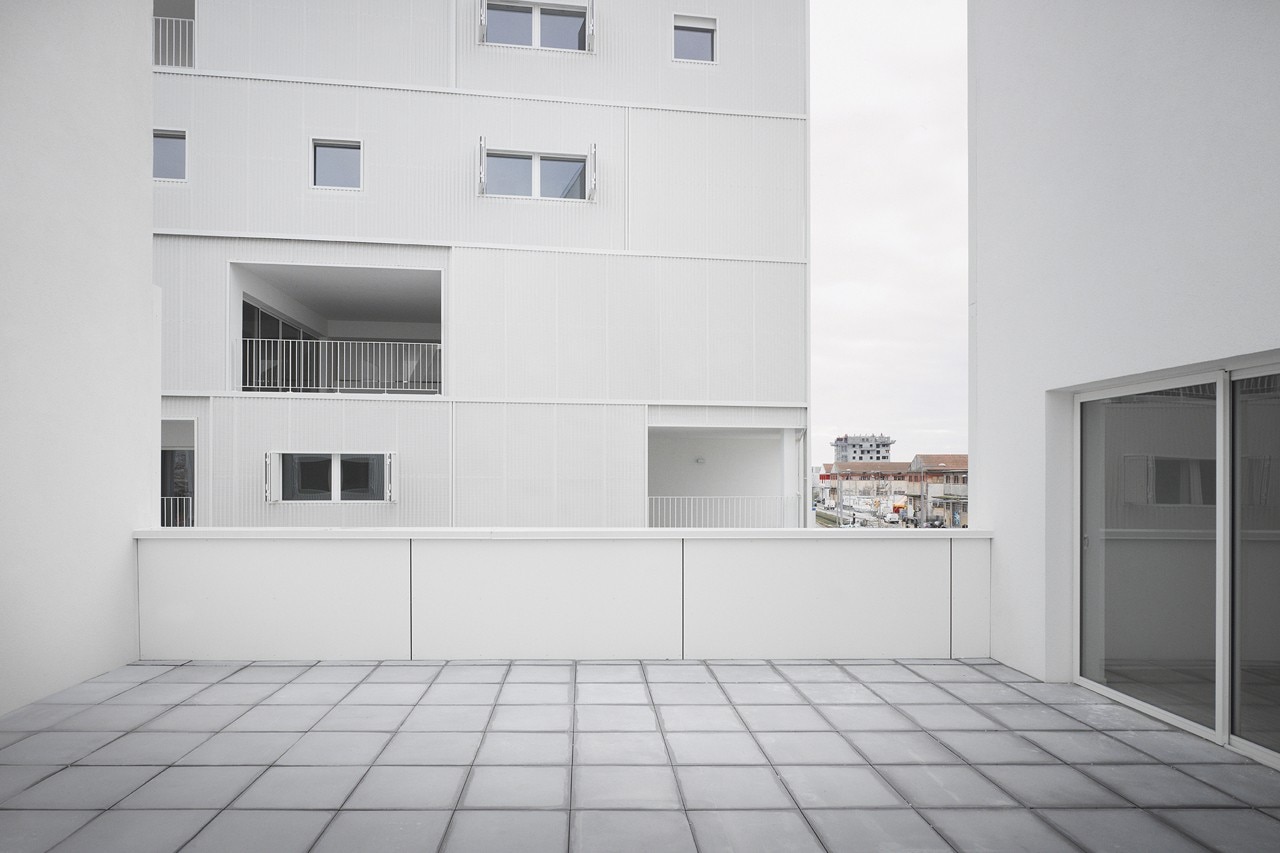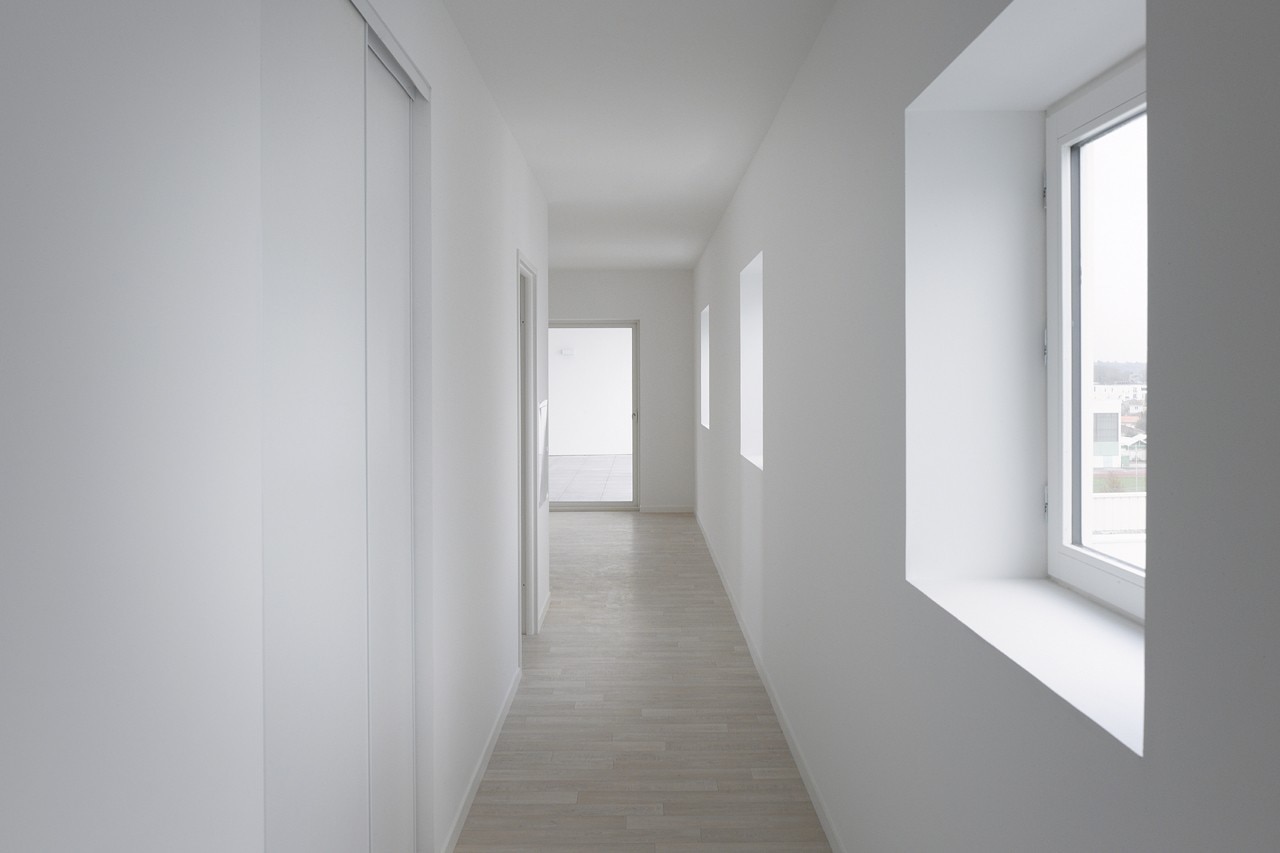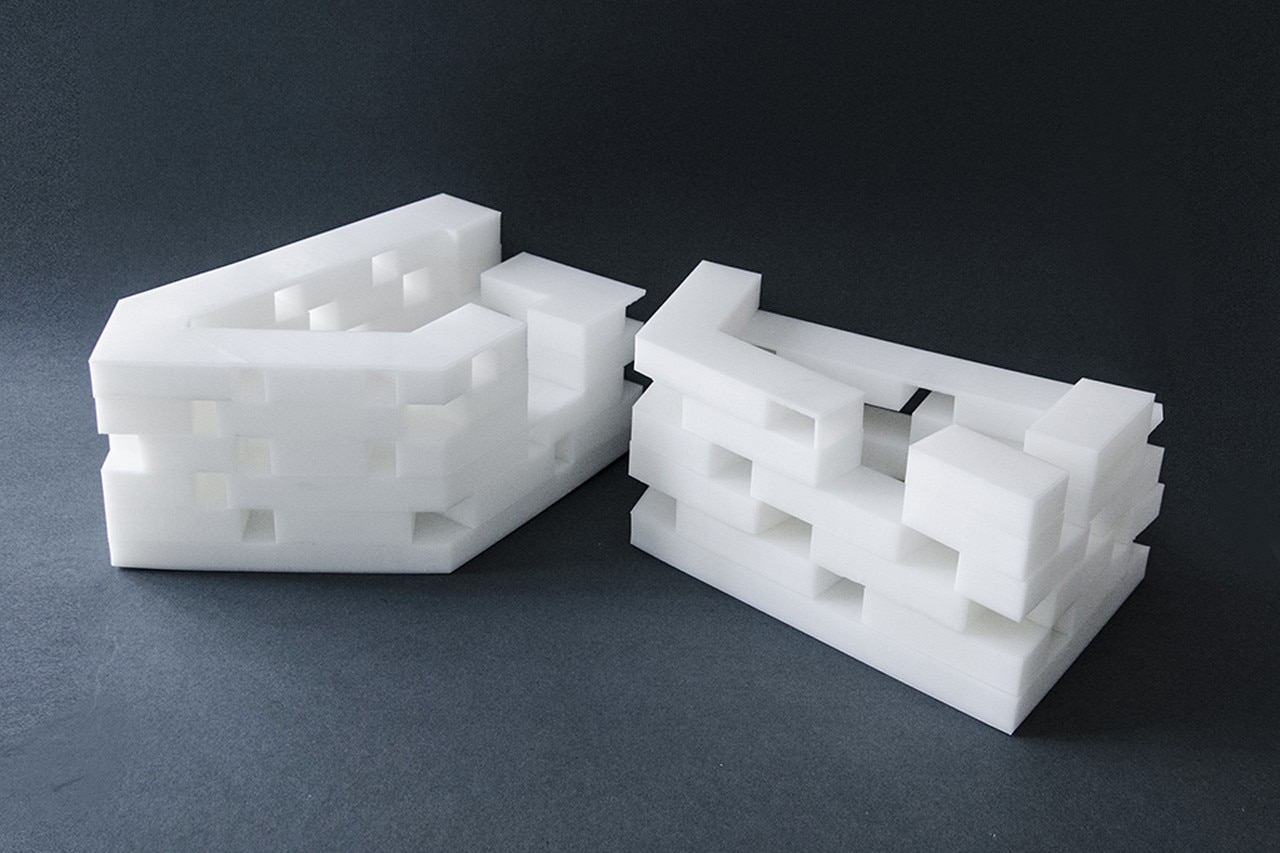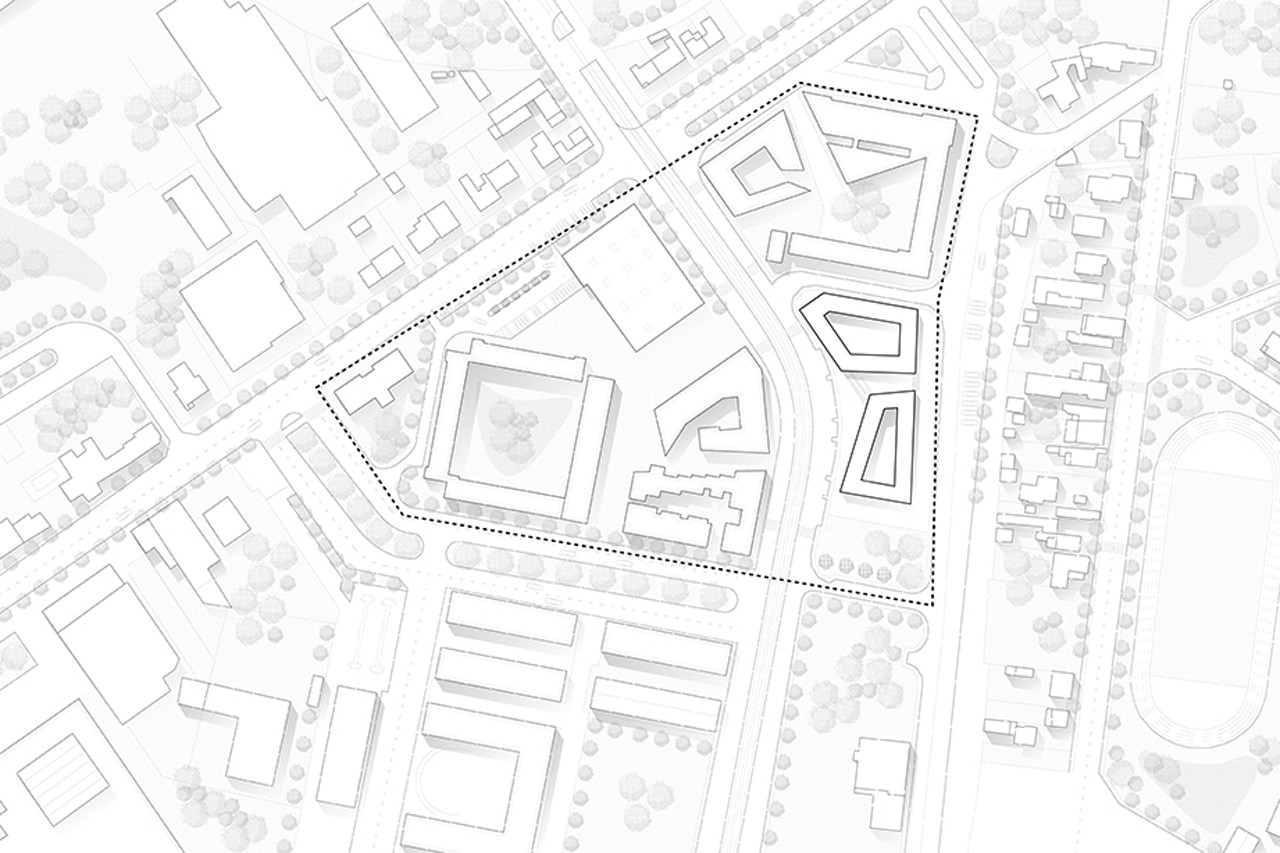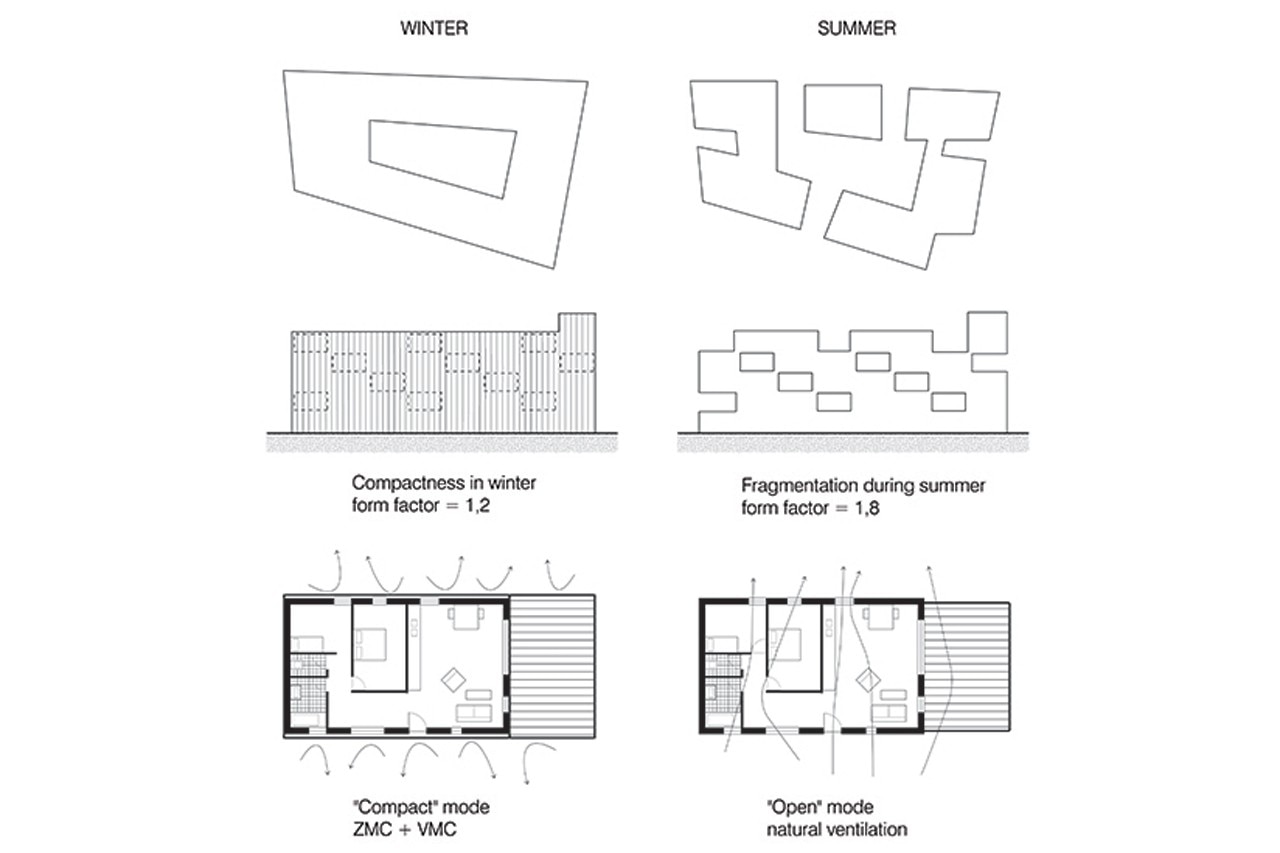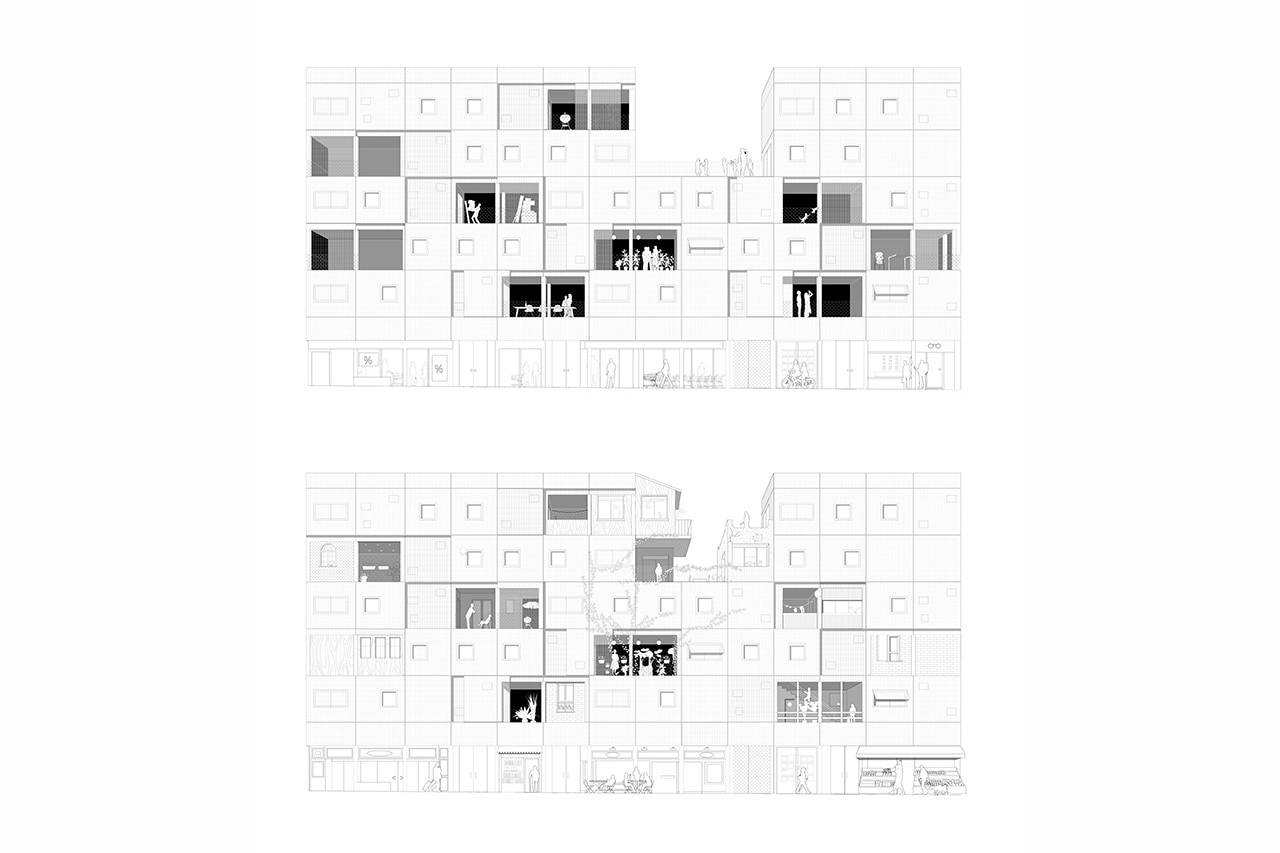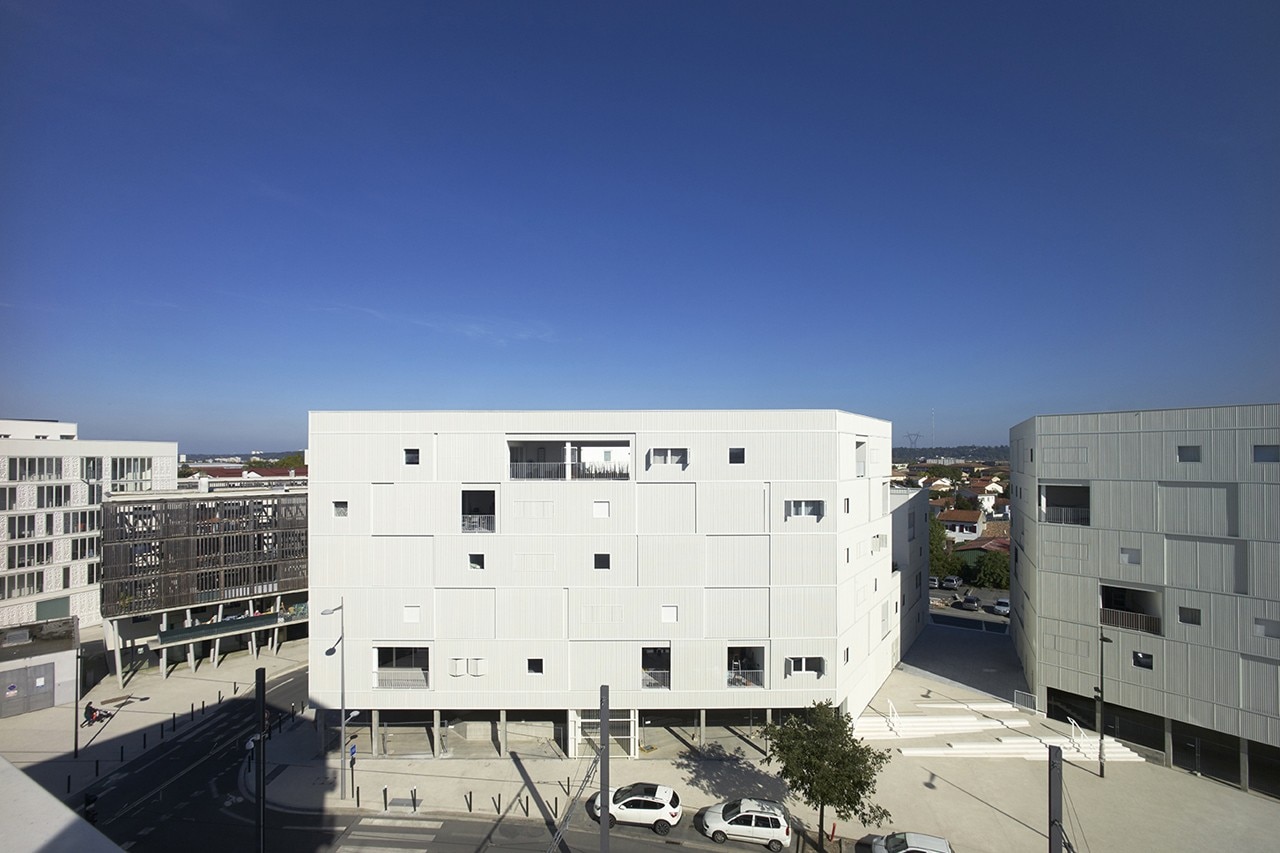 LAN Architecture, Carré Lumière, District Terres Neuves, Bègles, France. Photo © Julien Lanoo and LAN Architecture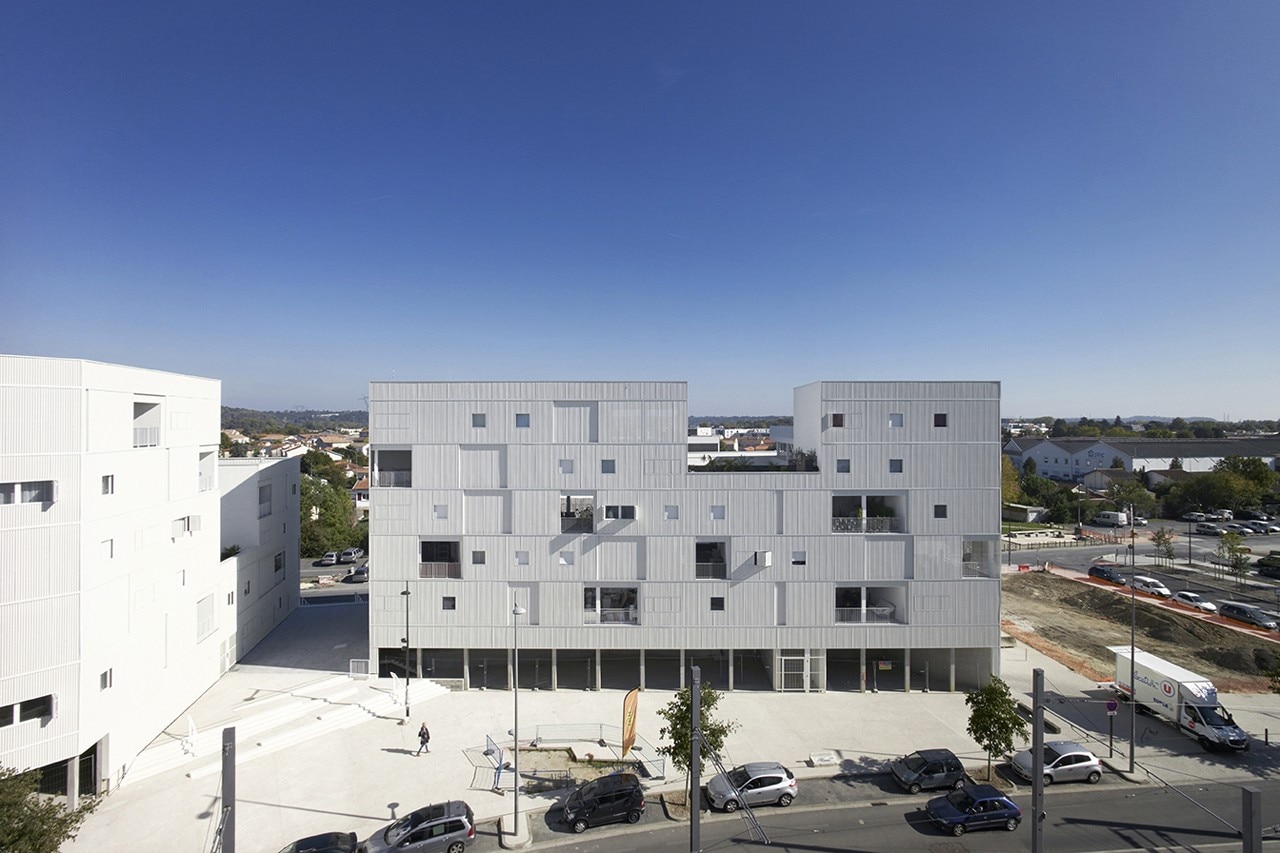 LAN Architecture, Carré Lumière, District Terres Neuves, Bègles, France. Photo © Julien Lanoo and LAN Architecture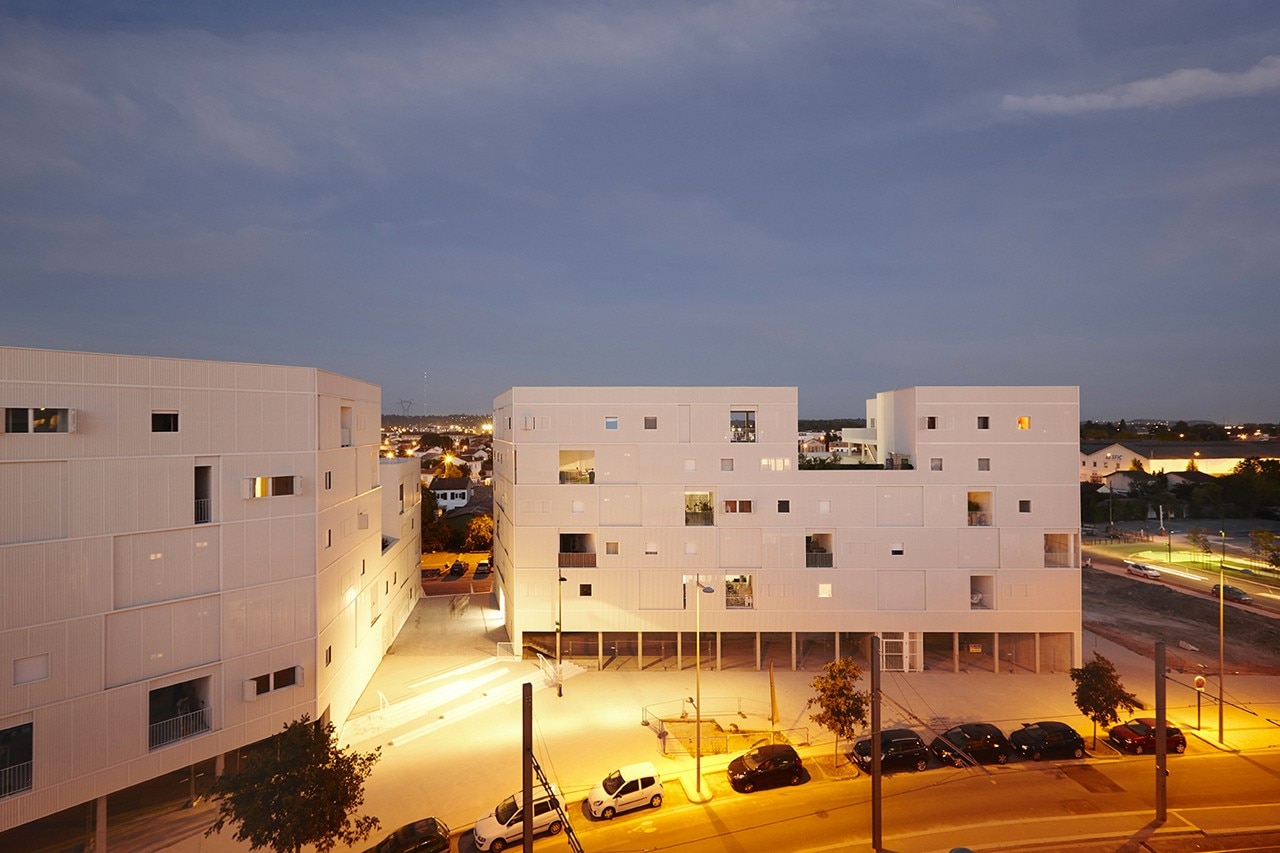 LAN Architecture, Carré Lumière, District Terres Neuves, Bègles, France. Photo © Julien Lanoo and LAN Architecture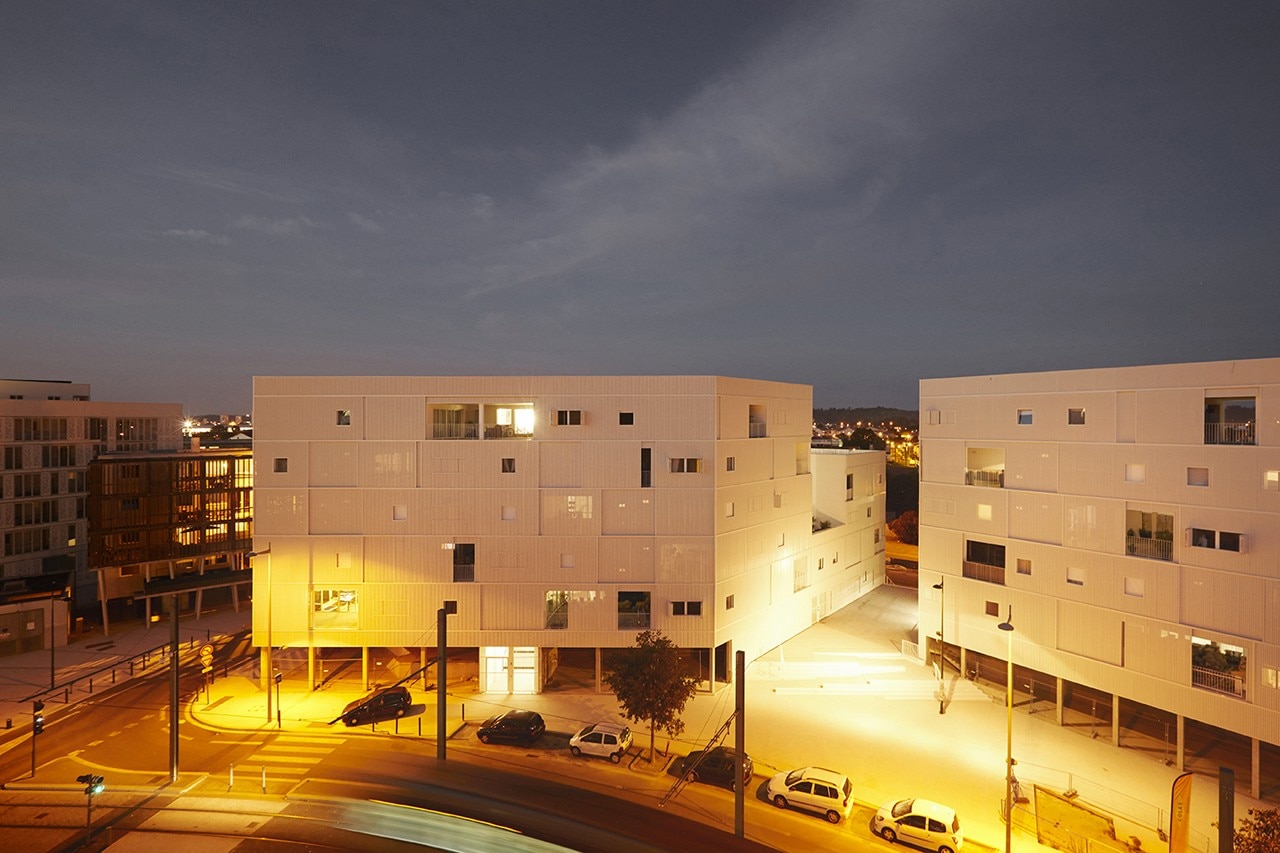 LAN Architecture, Carré Lumière, District Terres Neuves, Bègles, France. Photo © Julien Lanoo and LAN Architecture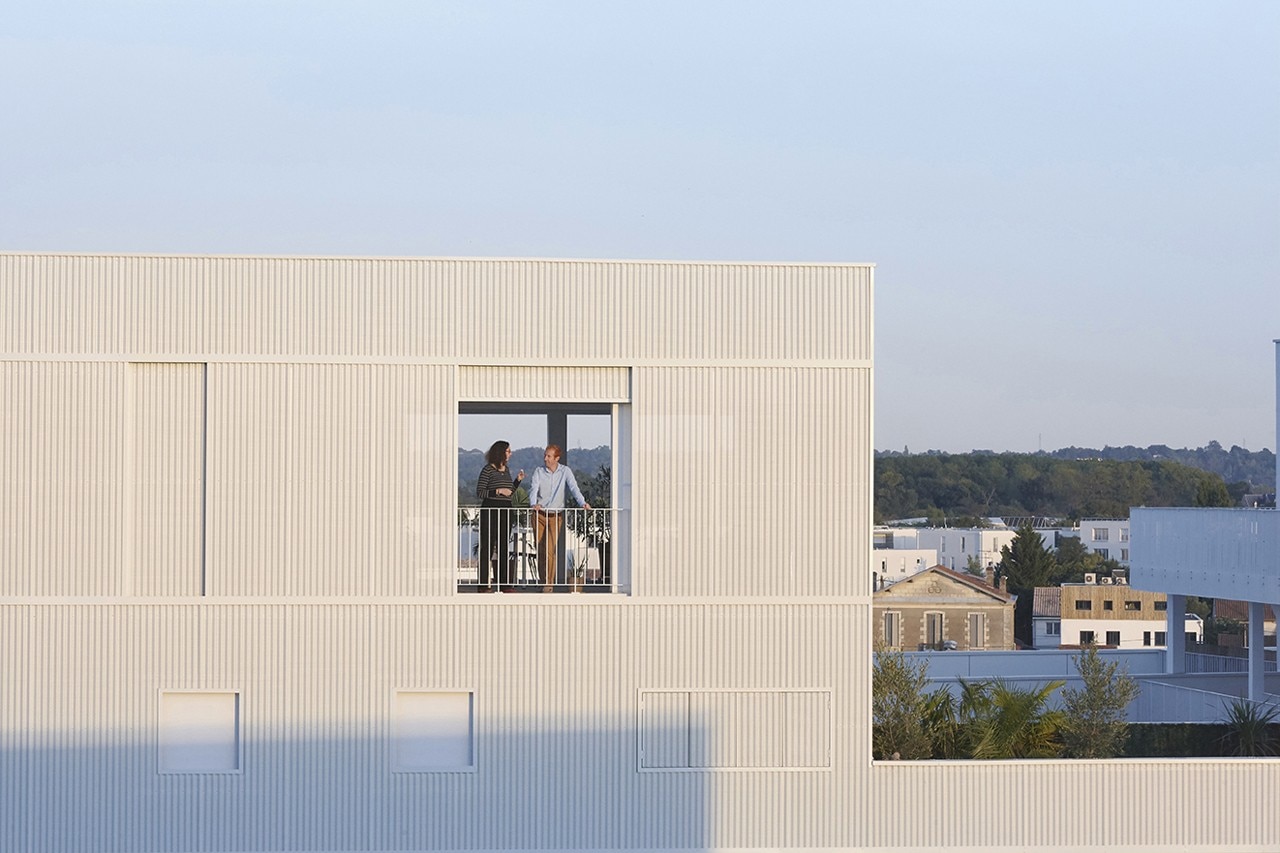 LAN Architecture, Carré Lumière, District Terres Neuves, Bègles, France. Photo © Julien Lanoo and LAN Architecture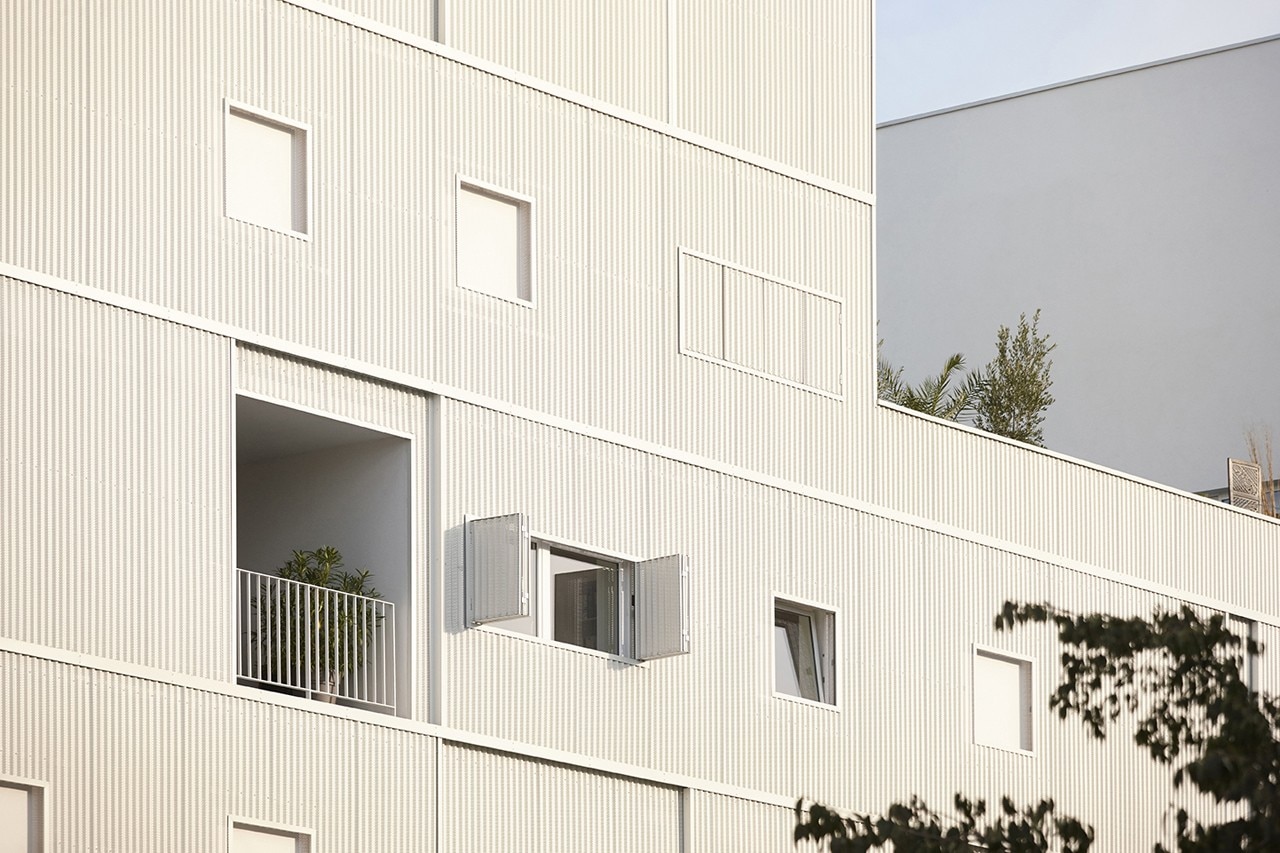 LAN Architecture, Carré Lumière, District Terres Neuves, Bègles, France. Photo © Julien Lanoo and LAN Architecture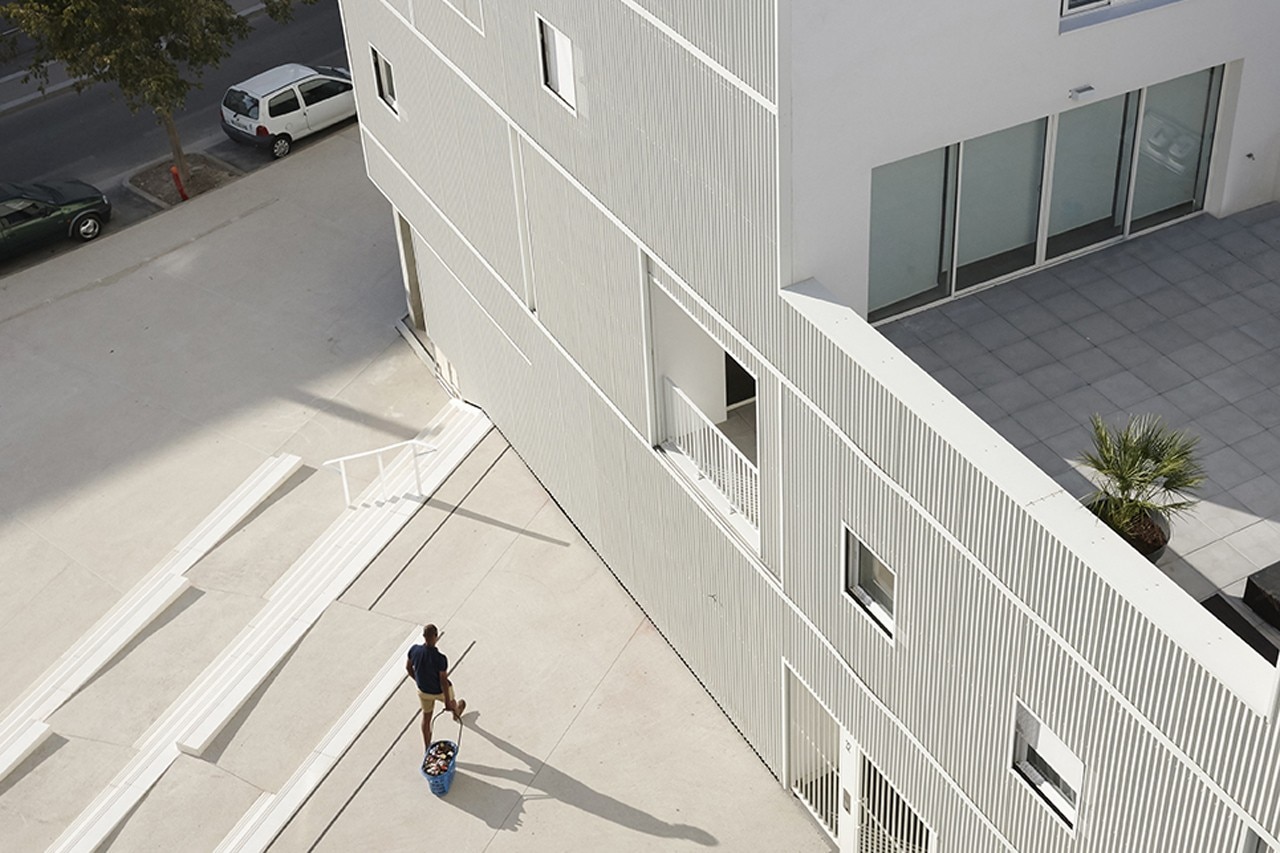 LAN Architecture, Carré Lumière, District Terres Neuves, Bègles, France. Photo © Julien Lanoo and LAN Architecture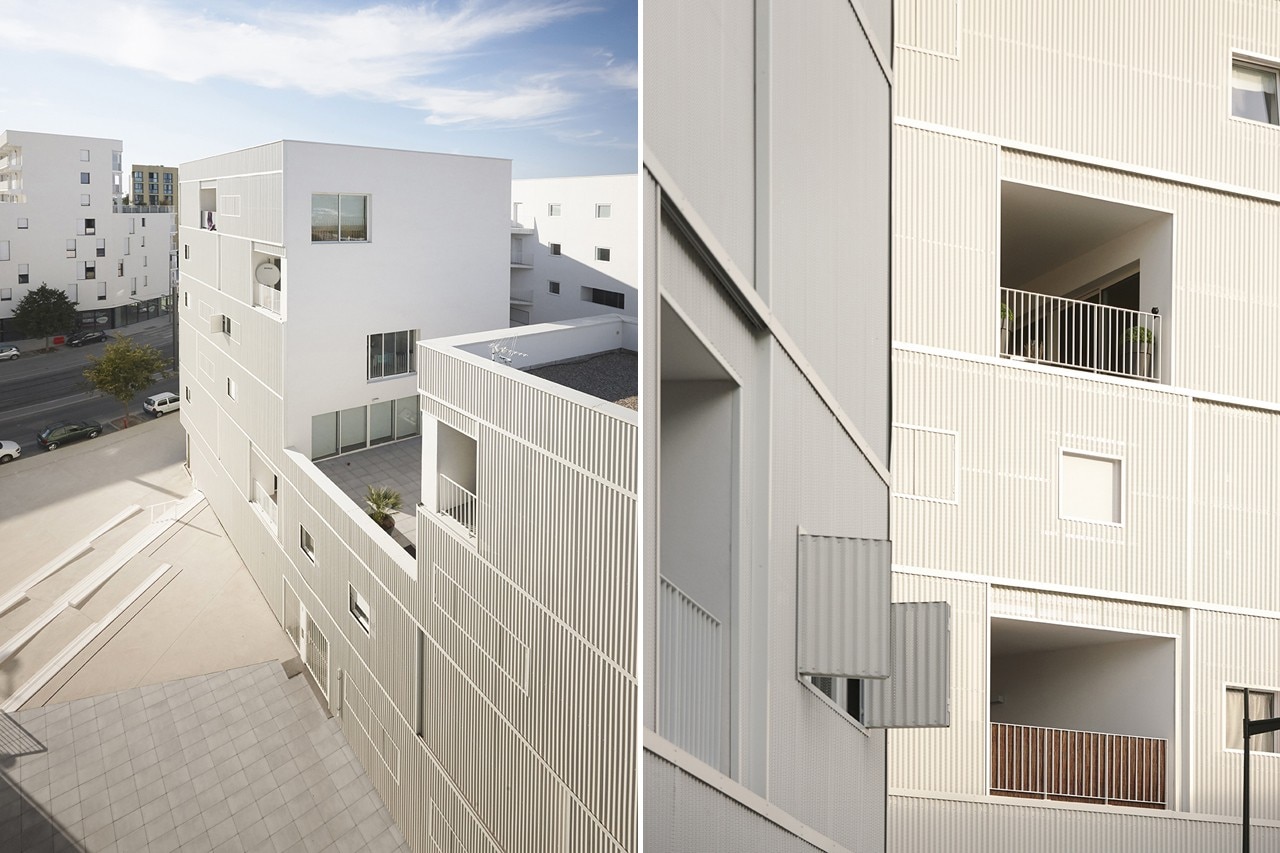 LAN Architecture, Carré Lumière, District Terres Neuves, Bègles, France. Photo © Julien Lanoo and LAN Architecture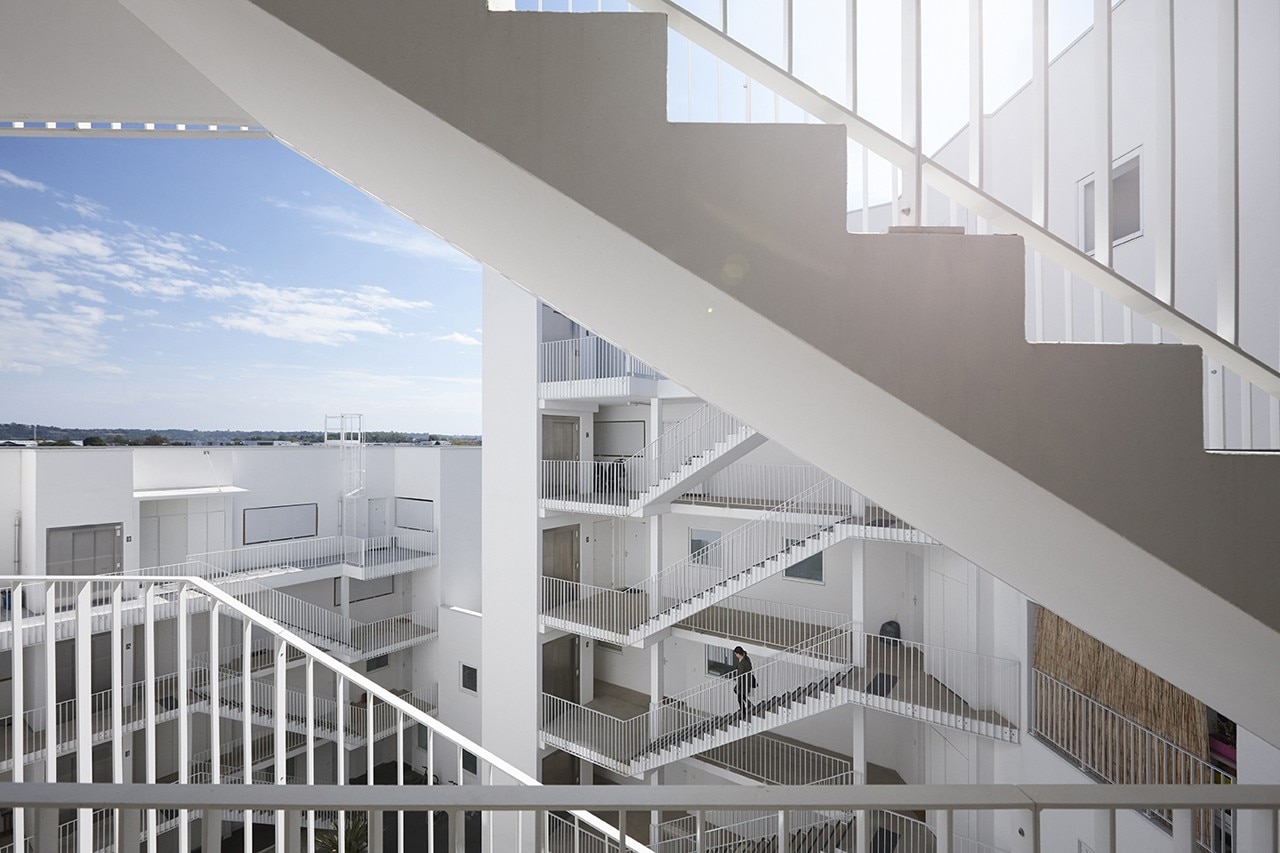 LAN Architecture, Carré Lumière, District Terres Neuves, Bègles, France. Photo © Julien Lanoo and LAN Architecture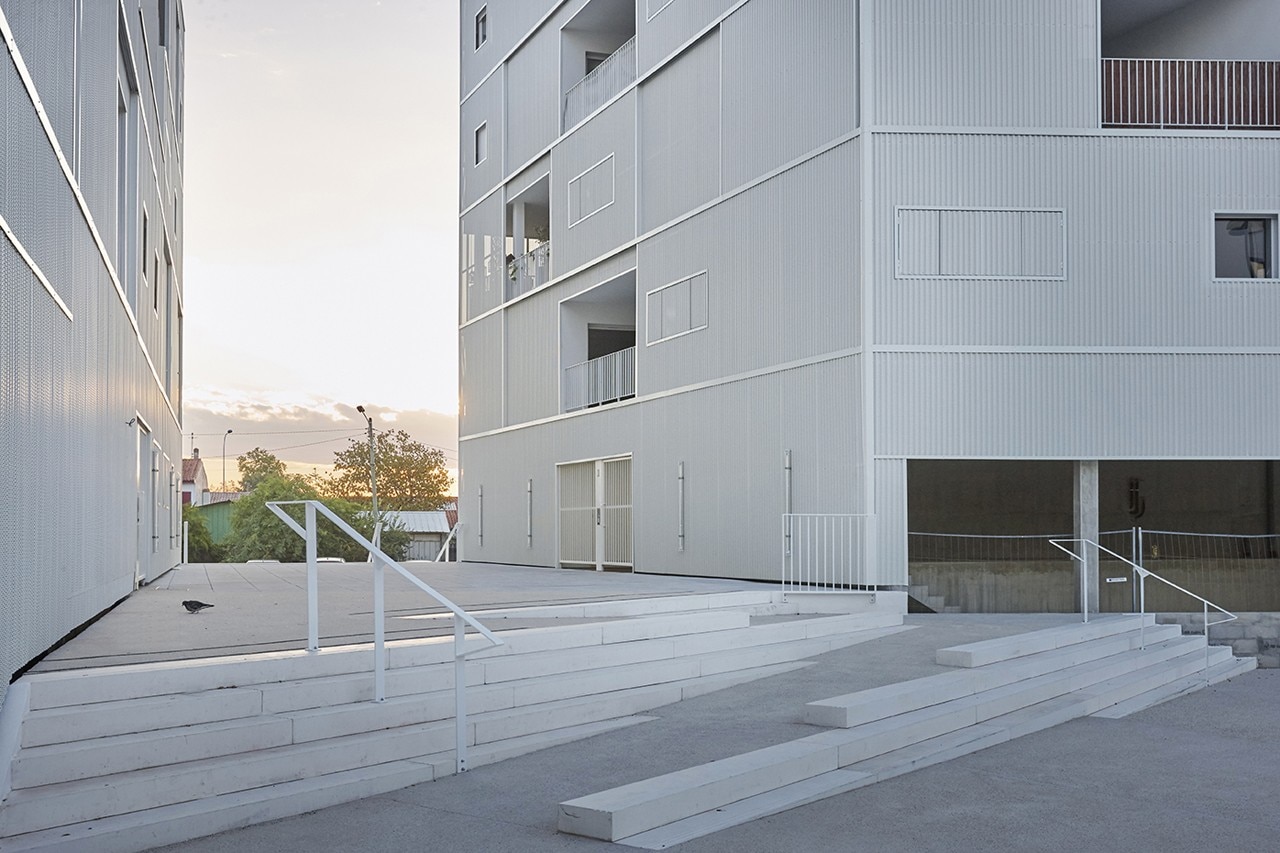 LAN Architecture, Carré Lumière, District Terres Neuves, Bègles, France. Photo © Julien Lanoo and LAN Architecture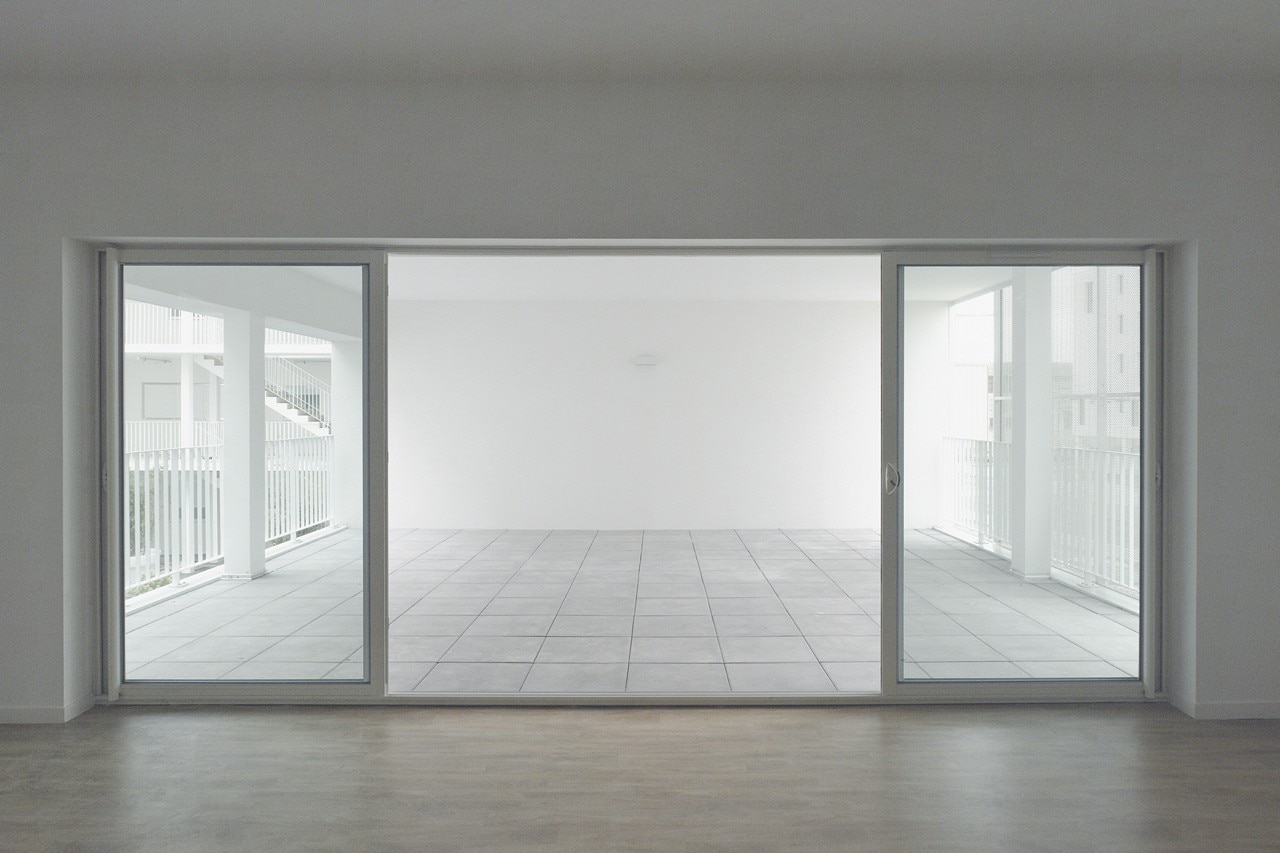 Com_Lan_Bègles_20141211
LAN Architecture, Carré Lumière, District Terres Neuves, Bègles, France. Photo © Julien Lanoo and LAN Architecture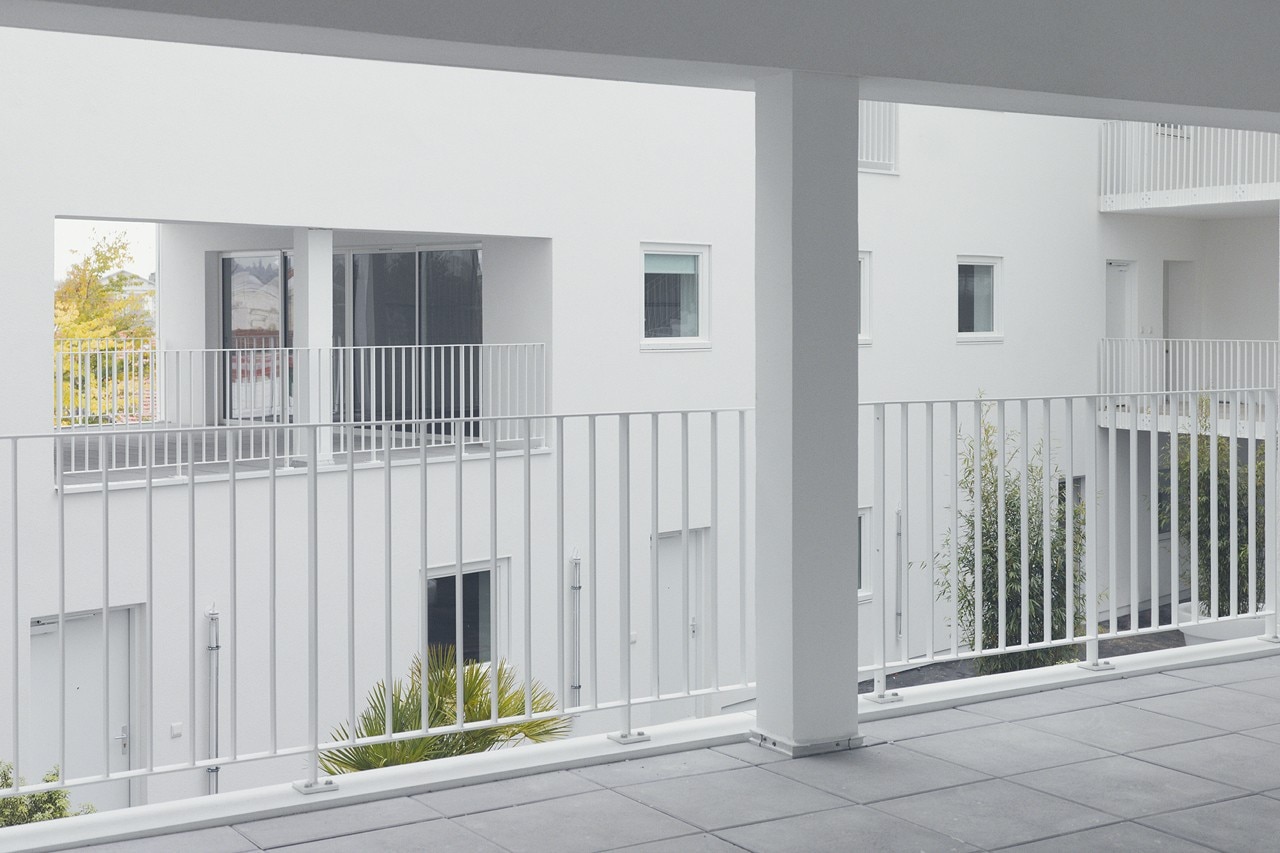 Com_Lan_Bègles_20141211
LAN Architecture, Carré Lumière, District Terres Neuves, Bègles, France. Photo © Julien Lanoo and LAN Architecture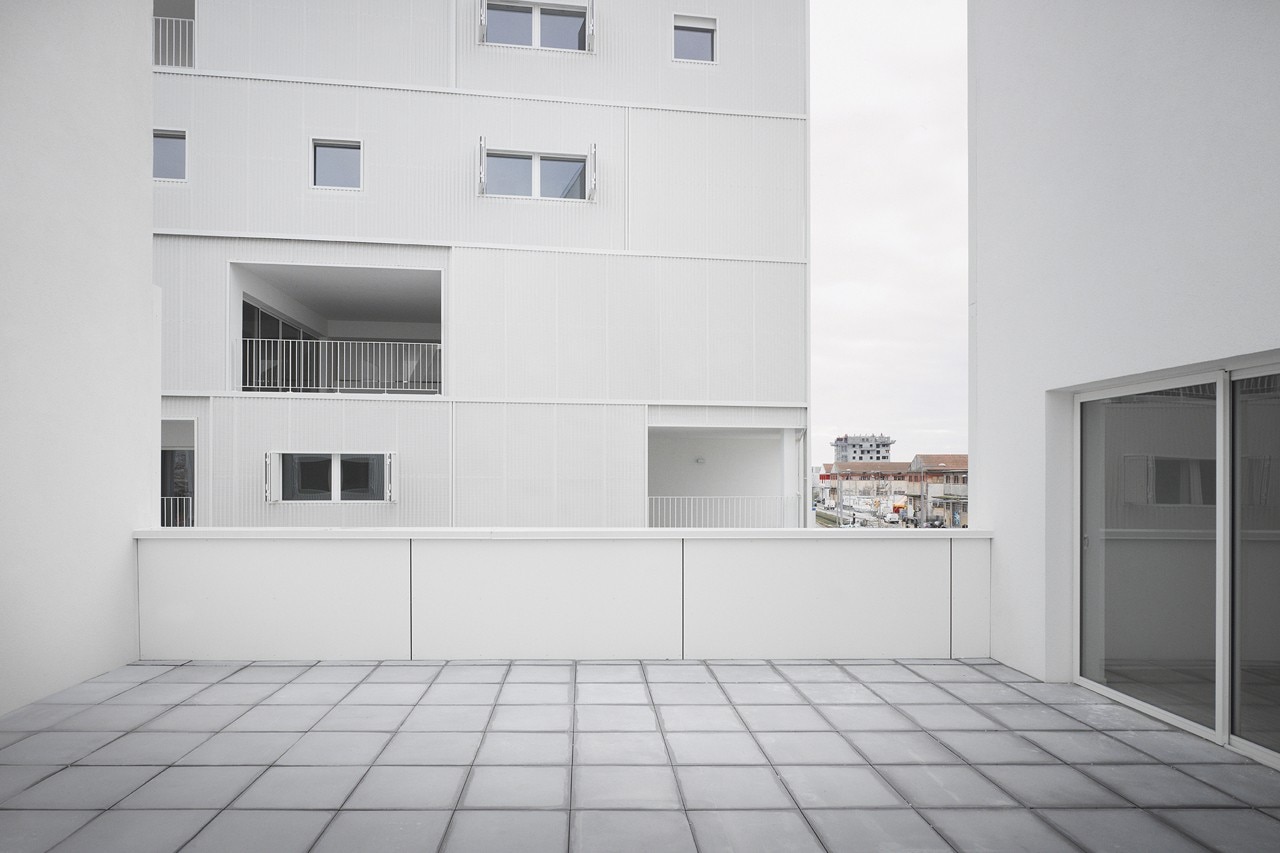 Com_Lan_Bègles_20141211
LAN Architecture, Carré Lumière, District Terres Neuves, Bègles, France. Photo © Julien Lanoo and LAN Architecture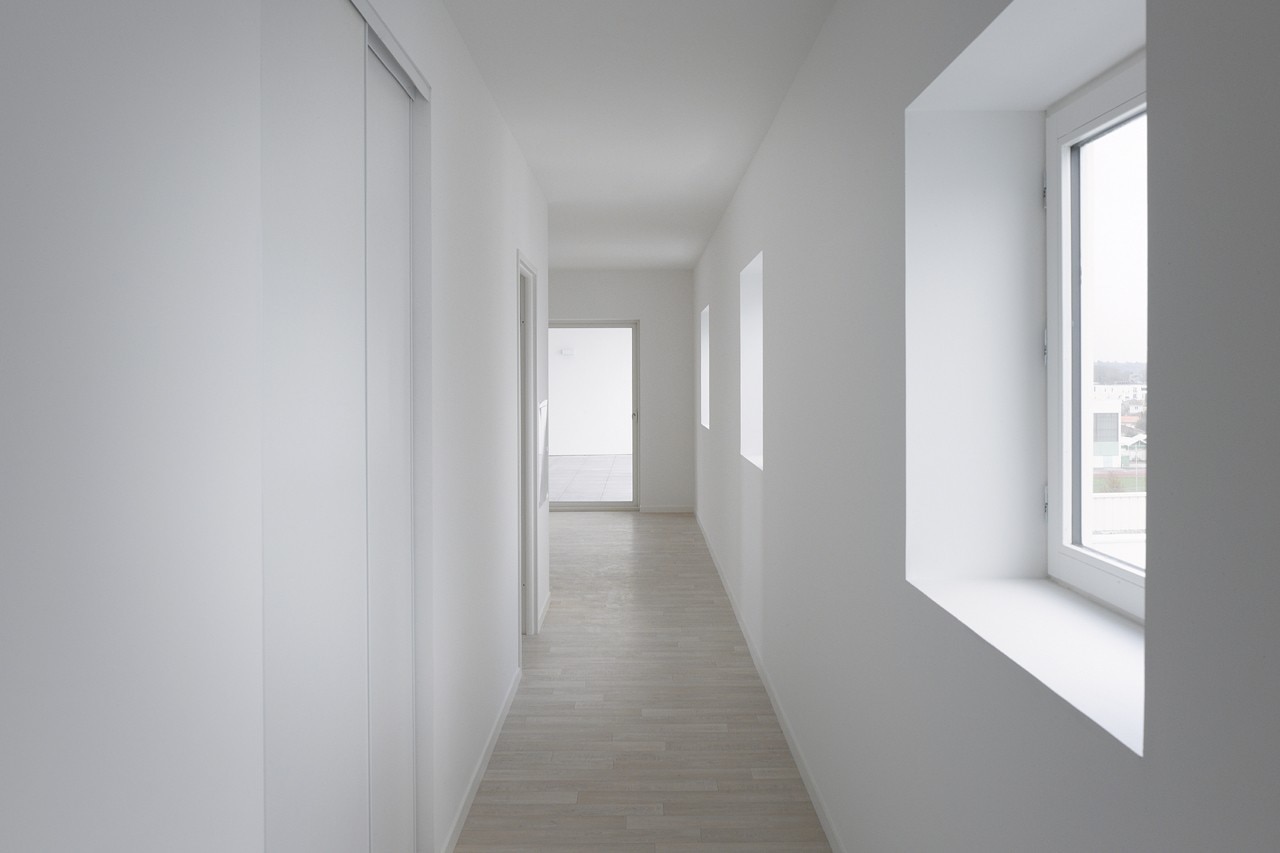 Com_Lan_Bègles_20141211
LAN Architecture, Carré Lumière, District Terres Neuves, Bègles, France. Photo © Julien Lanoo and LAN Architecture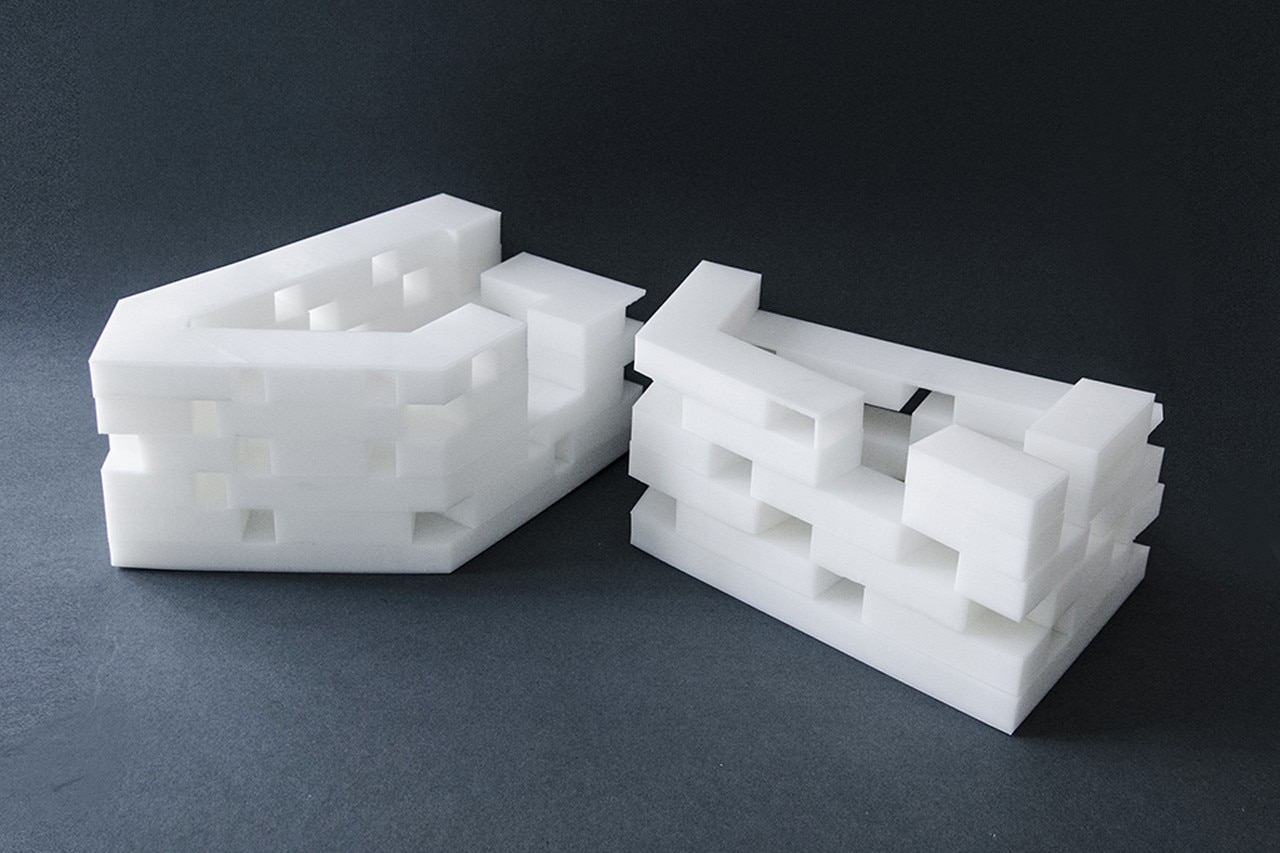 LAN Architecture, Carré Lumière, District Terres Neuves, Bègles, France. Photo © Julien Lanoo and LAN Architecture. Model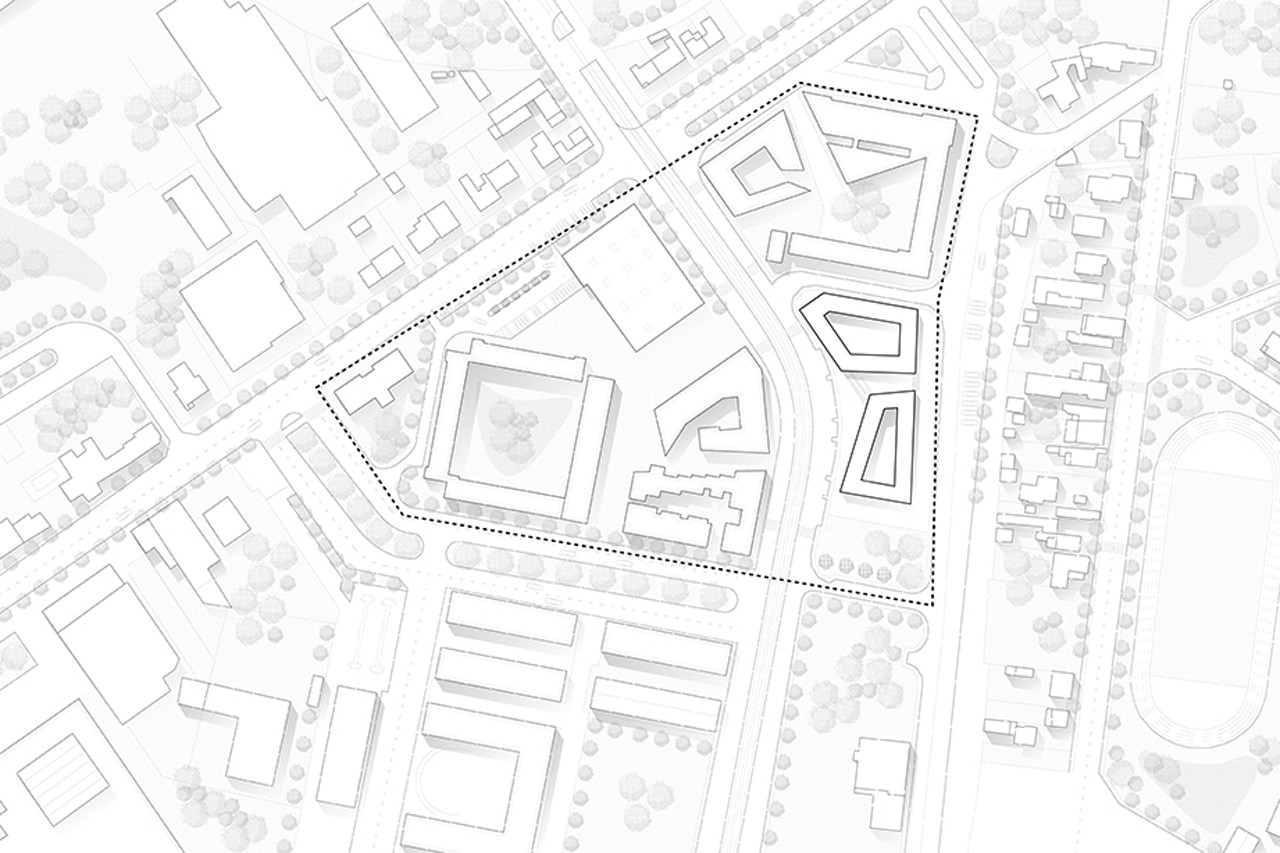 BEGLES PLAN MASSE_REWORK
LAN Architecture, Carré Lumière, District Terres Neuves, Bègles, France. Photo © Julien Lanoo and LAN Architecture. Siteplan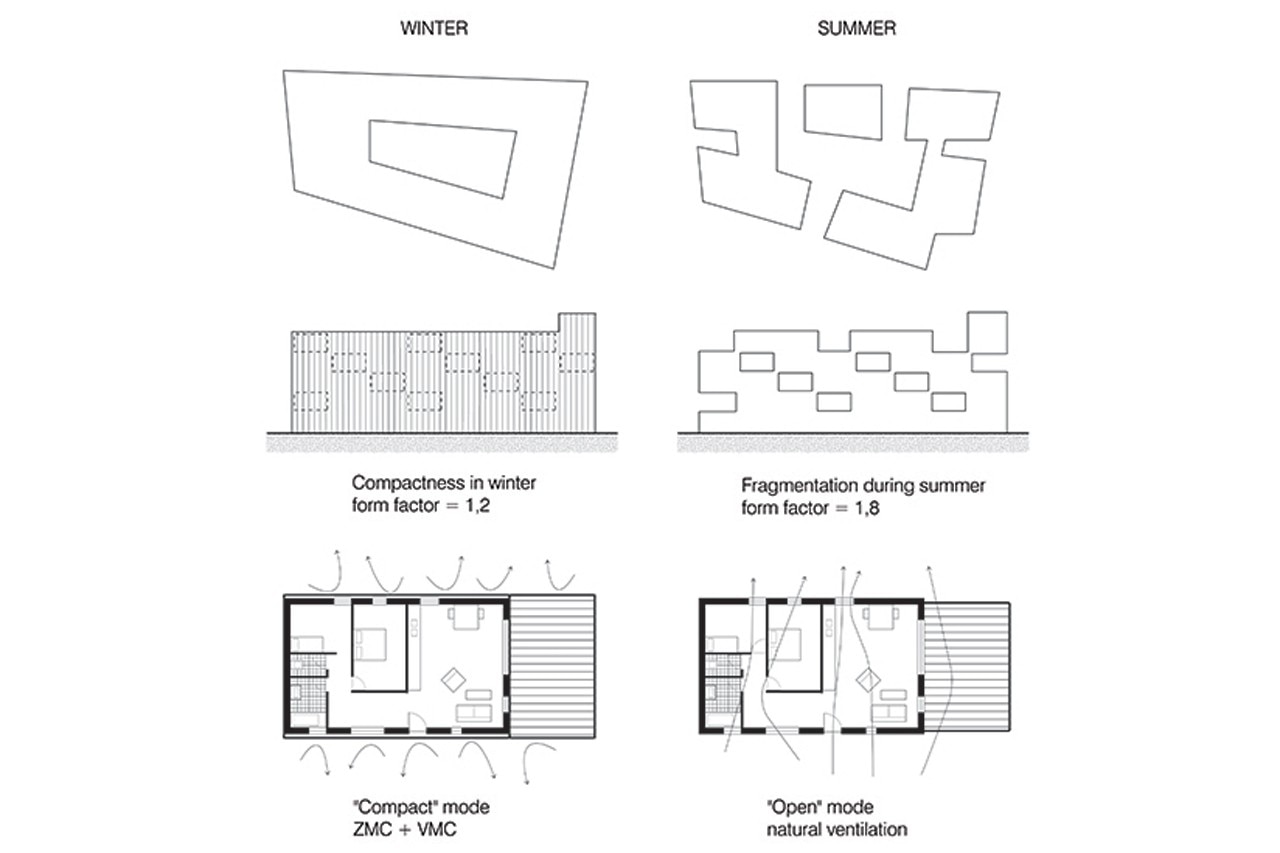 LAN_BEG_VENTILATION
LAN Architecture, Carré Lumière, District Terres Neuves, Bègles, France. Photo © Julien Lanoo and LAN Architecture. Compactness' concept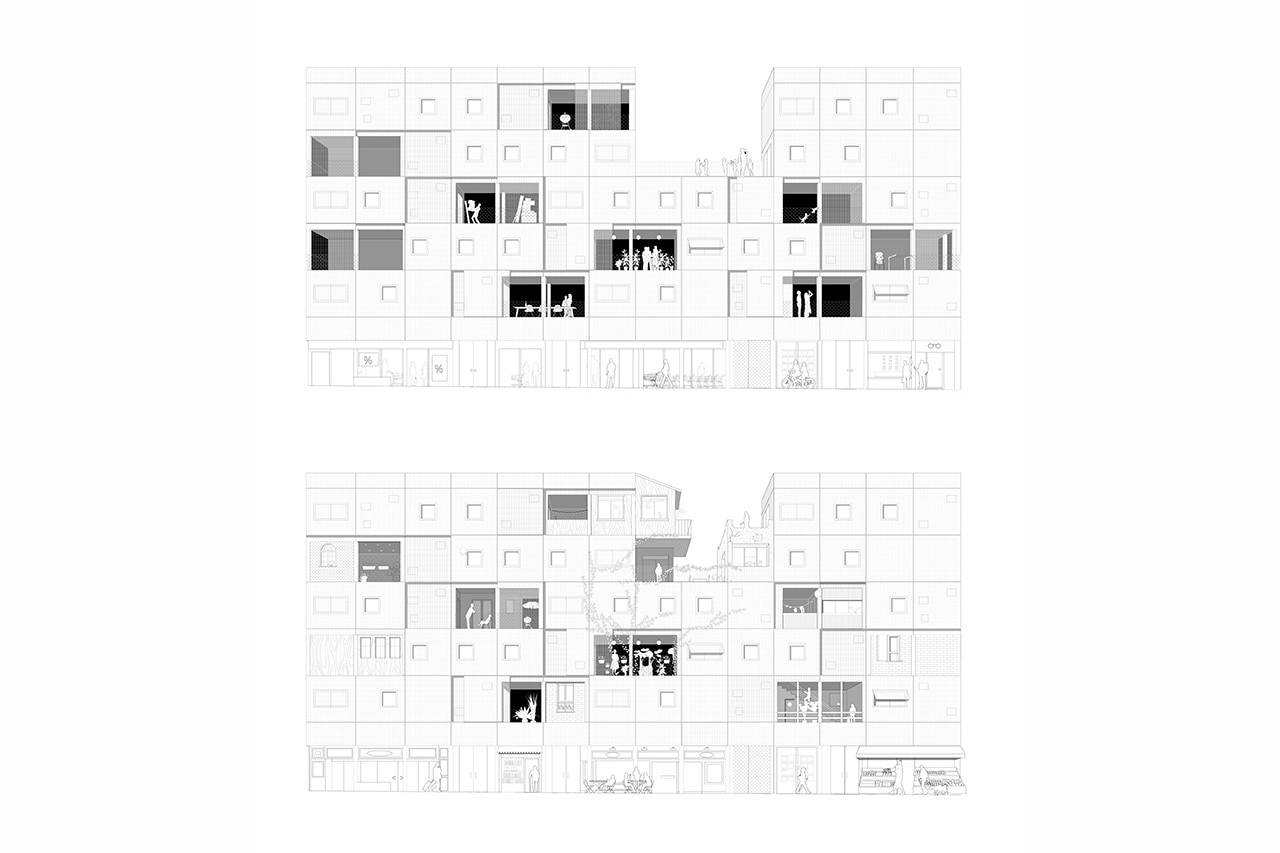 LAN Architecture, Carré Lumière, District Terres Neuves, Bègles, France. Photo © Julien Lanoo and LAN Architecture. Elevations

Carré Lumière, District Terres Neuves, Bègles, France
Program: apartment building
Architects: LAN Architecture
Client: Ataraxia
HEQ consultant: Agence Franck Boutté
Structure: Batiserf Ingénierie
Quantity surveyor: Michel Forgue
Fluids: LBE
Cost: 8 M EUR/HT
Area: 6,980 sqm
Completion: November 2015