The house completed by EXE studio is located near the popular tourist resort Divčibare, on the slope of Mount Maljen in western Serbia.
Although the plot has been overrun with small pine trees, it still bears the original character of the open field. To minimize disturbance to the site and as a reference to the surrounding hilly terrain, the house is built into the hillside.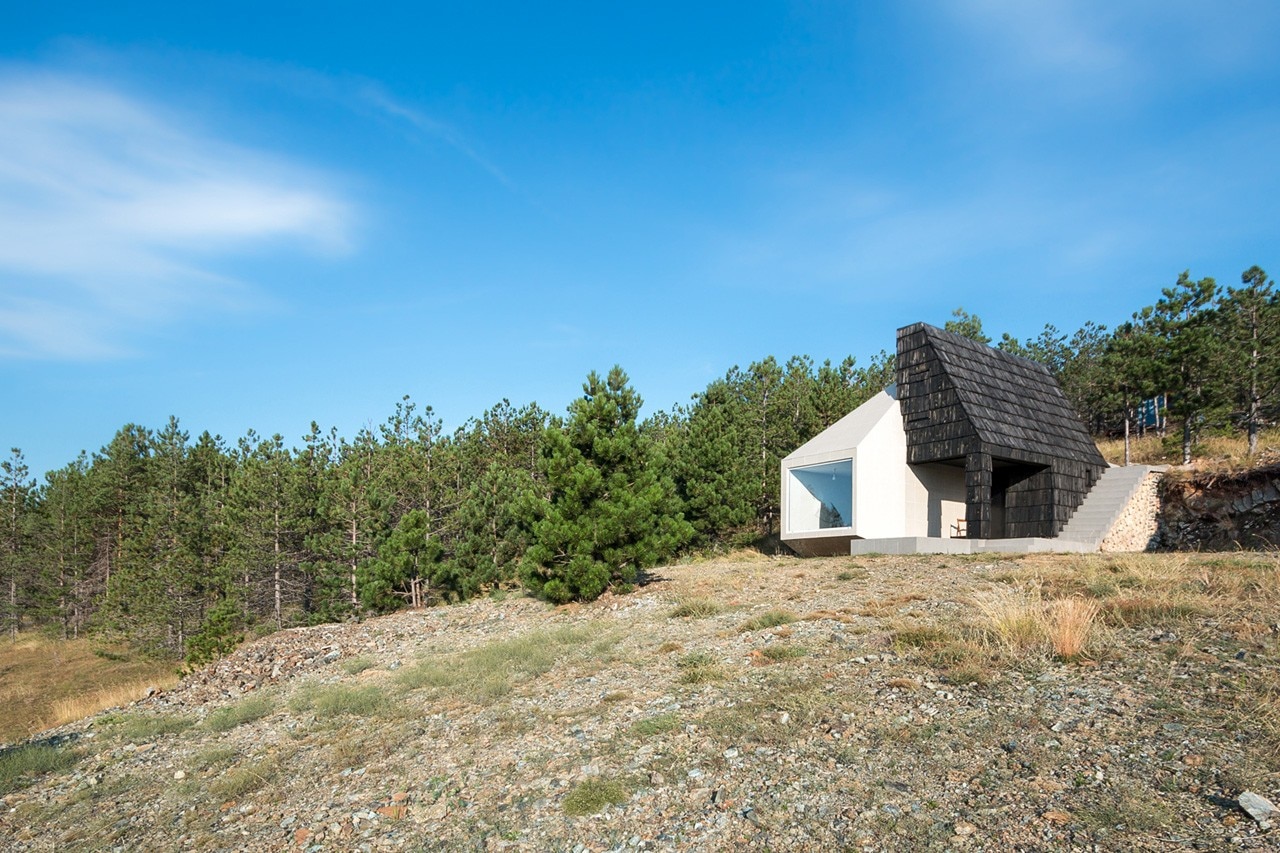 Designed combining two main monolithic volumes, light and dark, the form merges with the natural environment of low pine vegetation and steep rocky terrain. On the south side, the white portion of the house connects to the outside through a grand picture window, which guides the transition from the artificial to the natural. 
This side's exterior is finished with white ceramic tiles, which emphasizes its form and gives reference to the interior function of combined kitchen, dining and living area. The white cladding makes this volume abstract and opposite to the rural surroundings.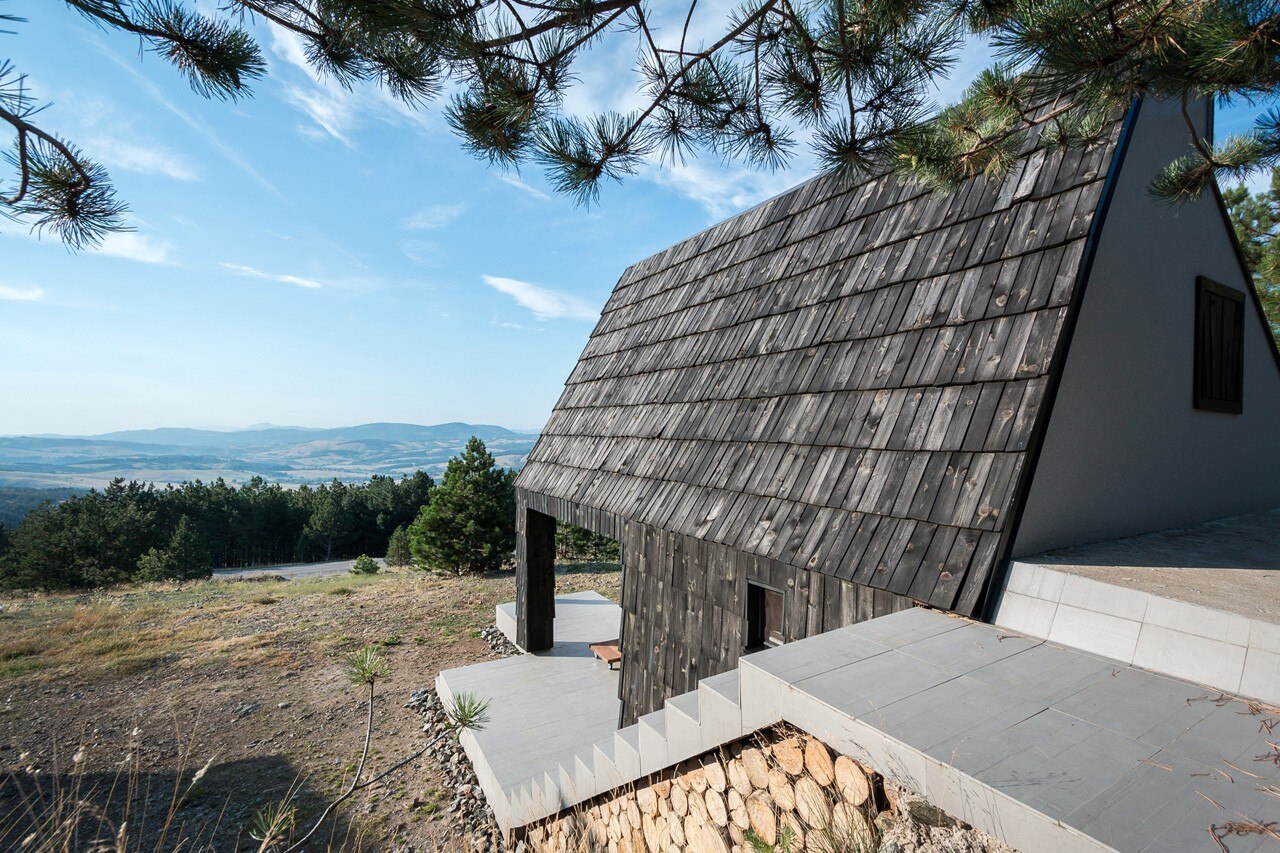 The black half of the house draws inspiration from original mountain homes. The porch is bounded on one side by the white volume, creating a sheltered outdoor space. Up on the first floor is the open bedroom area providing complete privacy from other spaces. The structure is emphasized through the use of natural materials such as the traditional timber shingle cladding.
Through the duality of the house, with two main volumes; the intent was to merge the traditional and the contemporary to create a unique aesthetic and a structure sympathetic to its surroundings.
EXE studio, Divcibare Mountain House, Divčibare, Serbia
EXE studio, Divcibare Mountain House, Divčibare, Serbia
EXE studio, Divcibare Mountain House, Divčibare, Serbia
EXE studio, Divcibare Mountain House, Divčibare, Serbia
EXE studio, Divcibare Mountain House, Divčibare, Serbia
EXE studio, Divcibare Mountain House, Divčibare, Serbia
EXE studio, Divcibare Mountain House, Divčibare, Serbia. Siteplan
DRAWINGS
EXE studio, Divcibare Mountain House, Divčibare, Serbia. Ground floor plan
DRAWINGS
EXE studio, Divcibare Mountain House, Divčibare, Serbia. First floor plan
DRAWINGS
EXE studio, Divcibare Mountain House, Divčibare, Serbia. Section
DRAWINGS
EXE studio, Divcibare Mountain House, Divčibare, Serbia. Section

Divcibare Mountain House, Divčibare, Serbia
Program: single-family house
Architects: EXE studio
Architects in Charge: Andreja Mitrović, Tijana Mitrović
Contractor: EXE workshop
Area: 76 sqm
Completion: 2015