Building in a wood of conifers and broad-leafed trees while preserving the natural environment; constructing on a slanting plane without violating the orography; and developing two separate houses with a shared entrance.
These are the three principles behind Stefano Riva and Marco and Massimo Bigozzi's design for two private houses in the woods near Varese.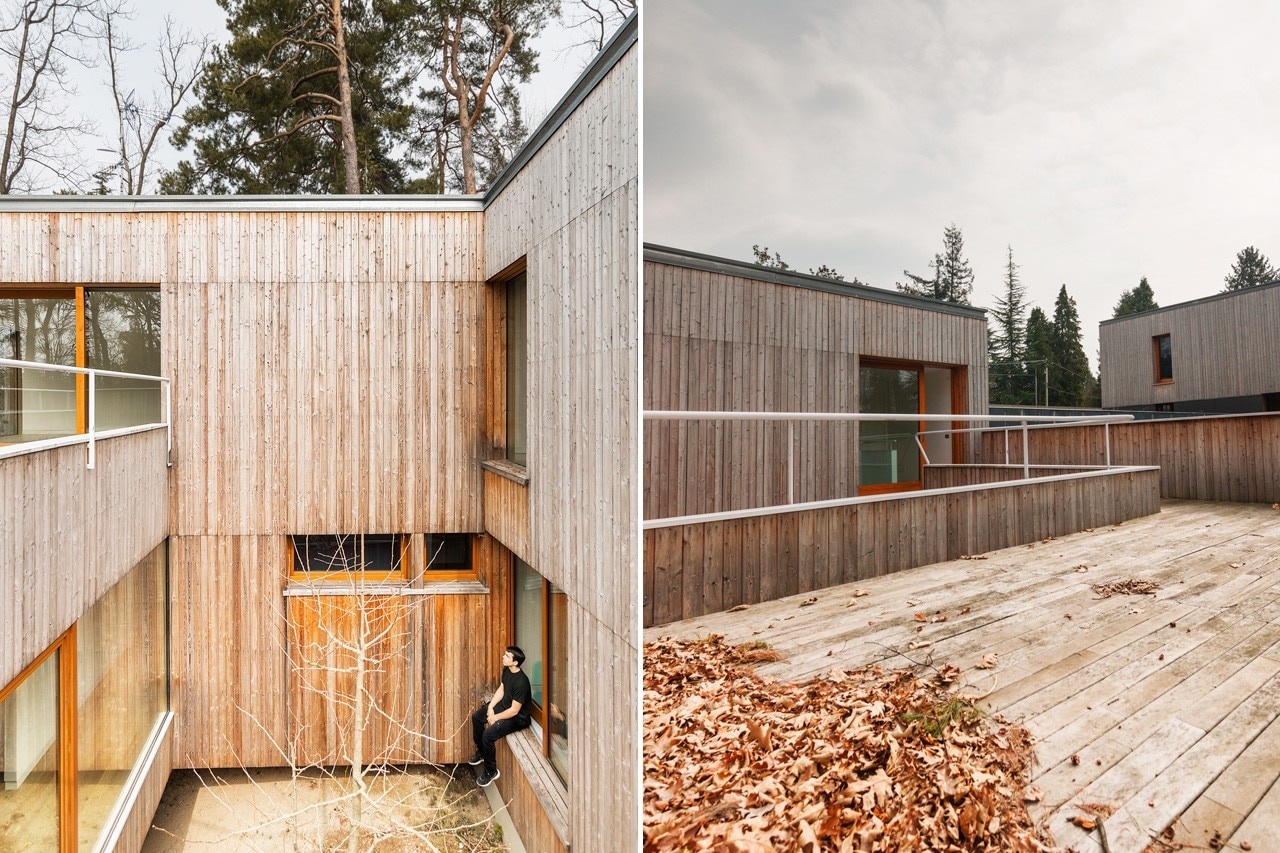 The site sits in a residential fabric of eclectic buildings with parks and gardens; and the area features a strong presence of nature and an orography descending in a gradient from east to west. The whole programme was shaped by these conditions.
The surroundings are extremely expressive both spatially and naturally thanks to tall-trunk trees that vary the intensity of the light, aspects taken into consideration as points of local contact and dialogue.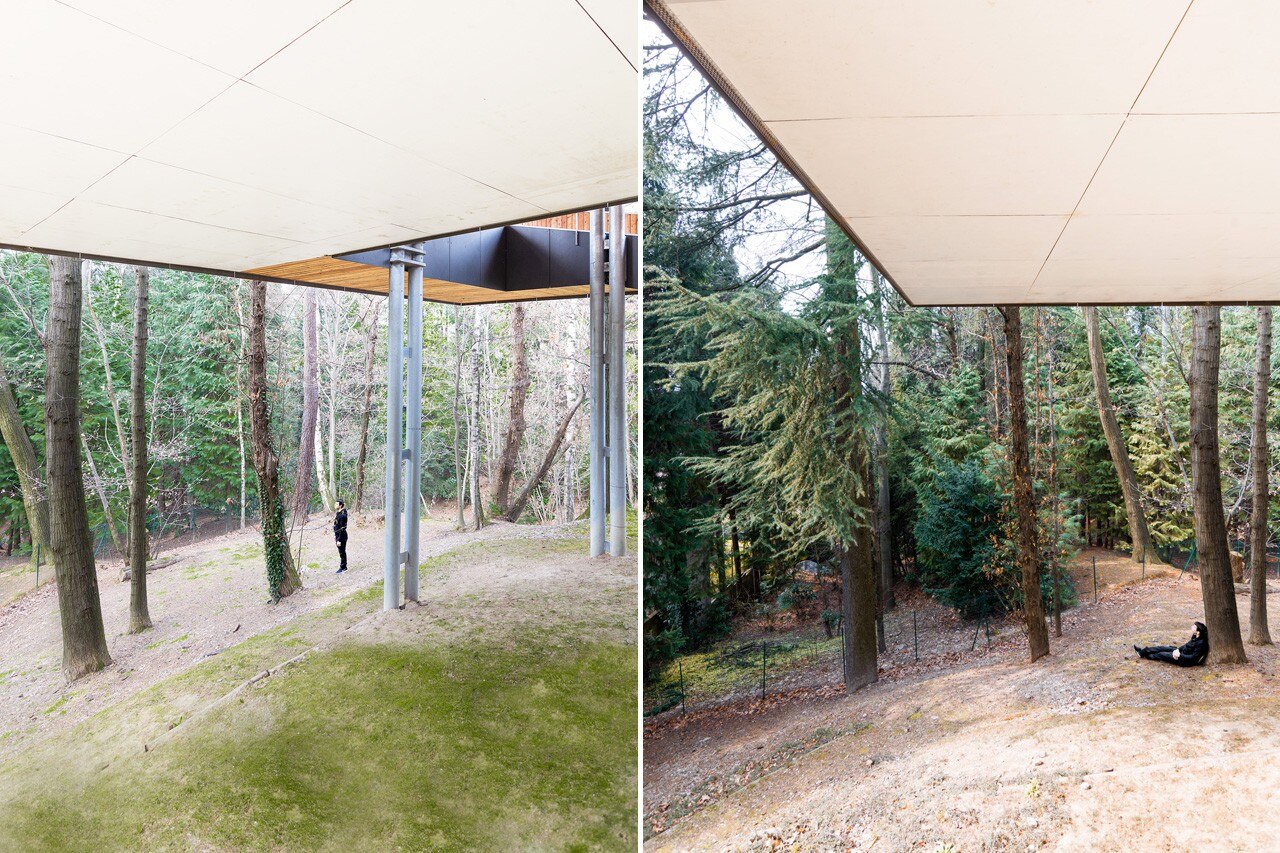 Higher up, the entrance zone contains a base on which the two houses develop, projected into the woods, specularly: the ground floor containing the communal areas (living room and kitchen) with the sleeping zones on the other floors.

The "suspended house" to the north is constructed around a hanging patio that unites the outdoor space and the two inhabited zones (social and private); the "house on pillars", a suspended volume immersed in the vegetation, generates a space below from which a ramp connects land and sky, the social space with the more private zone.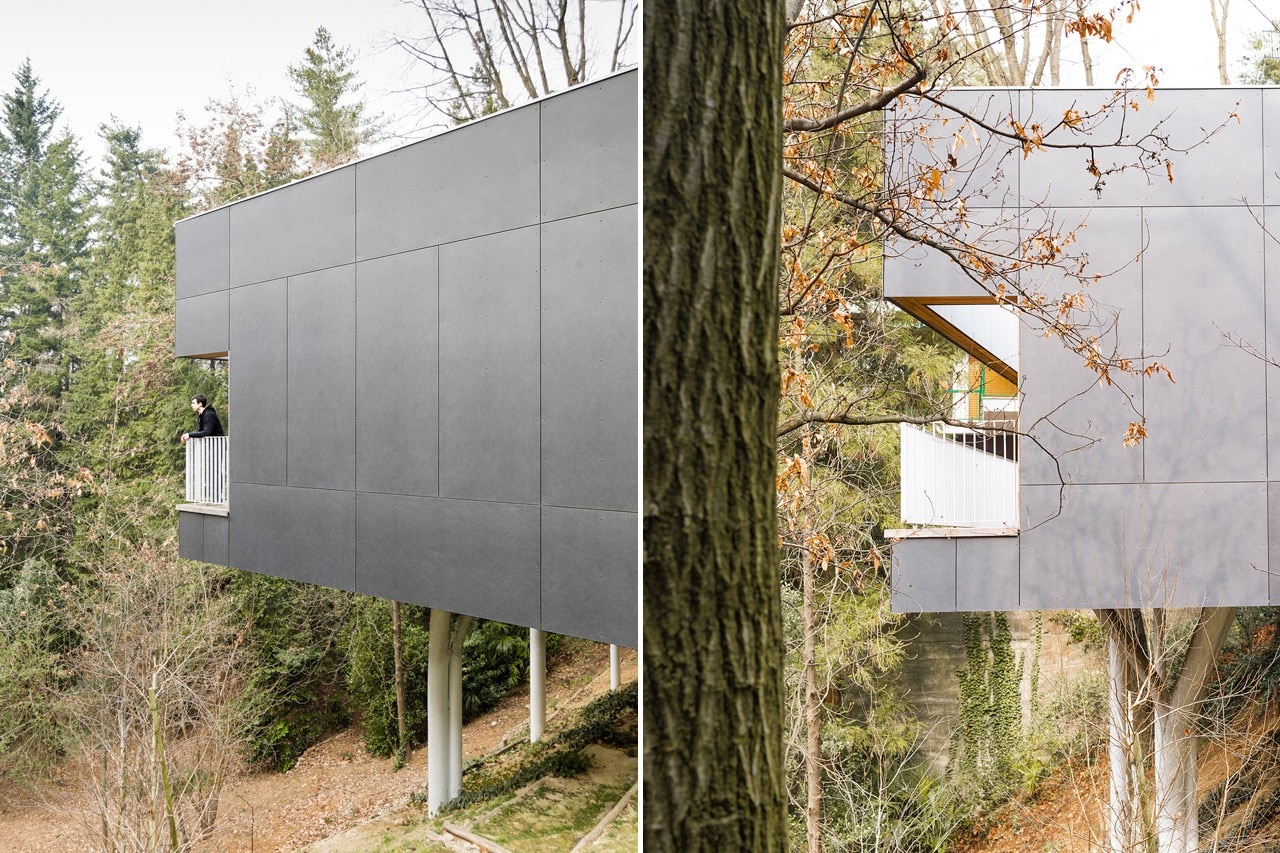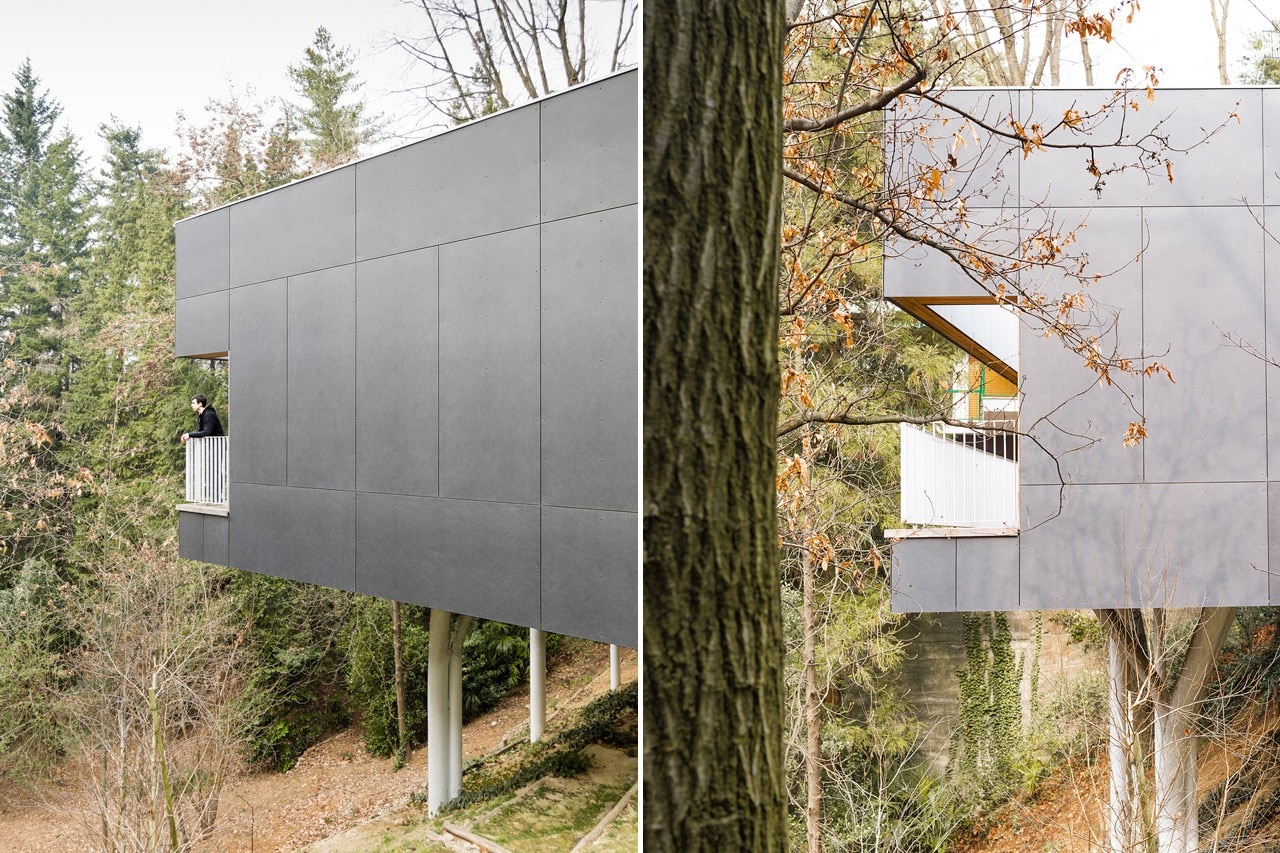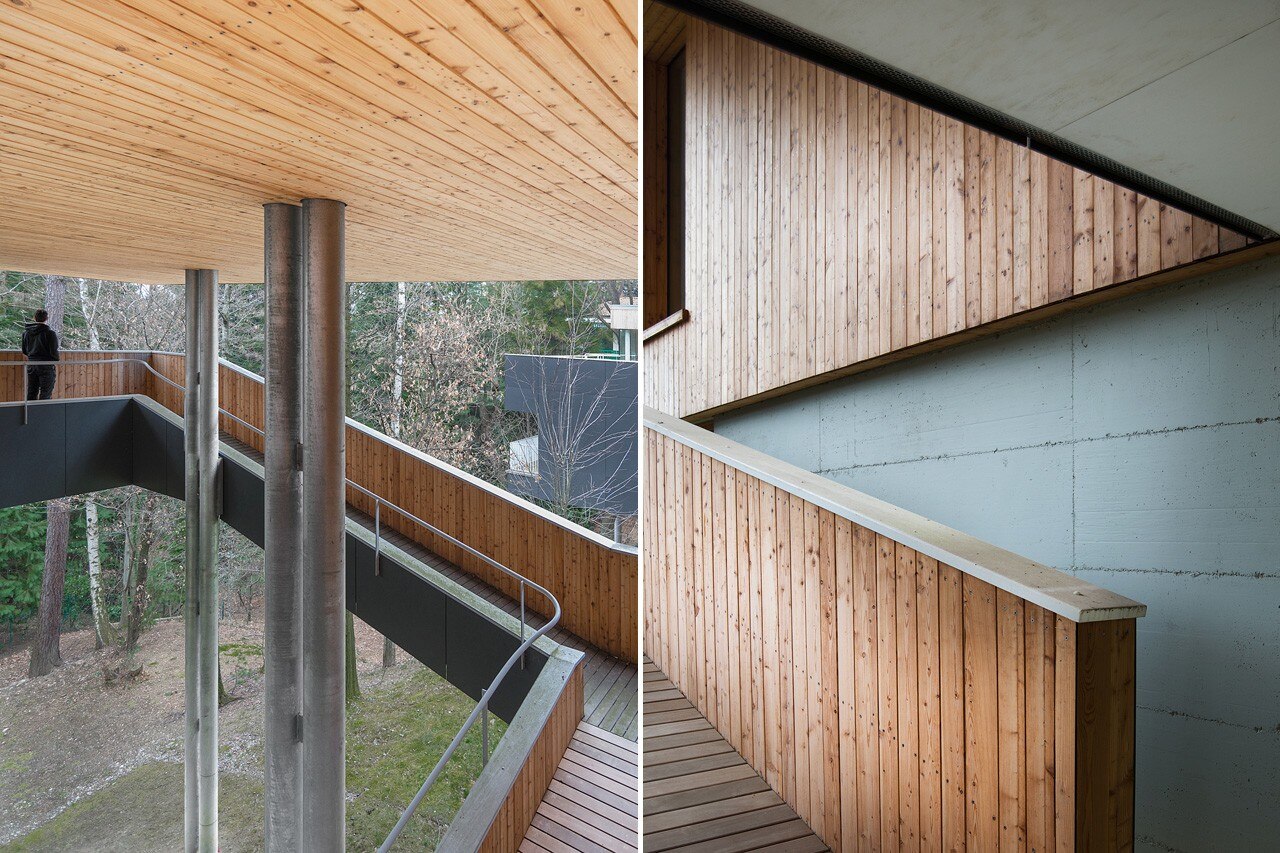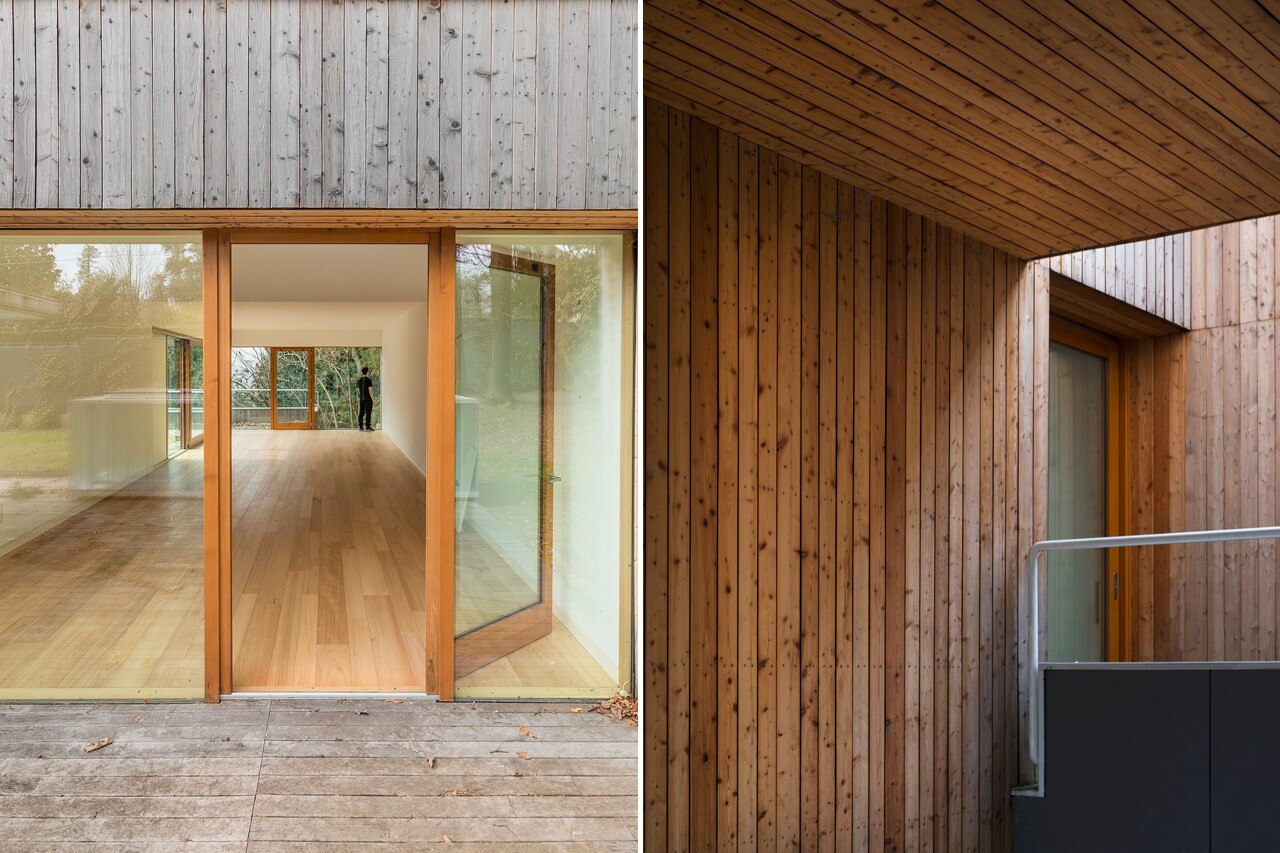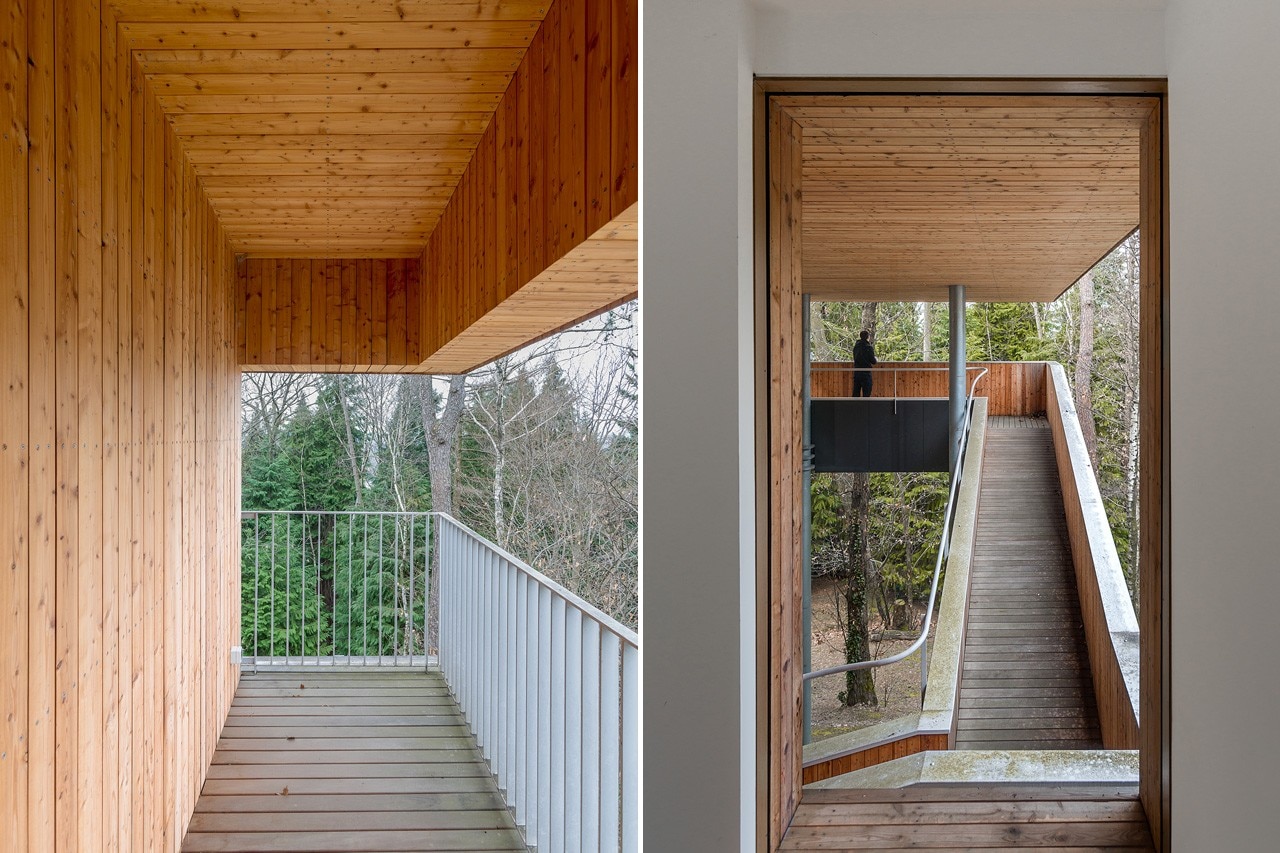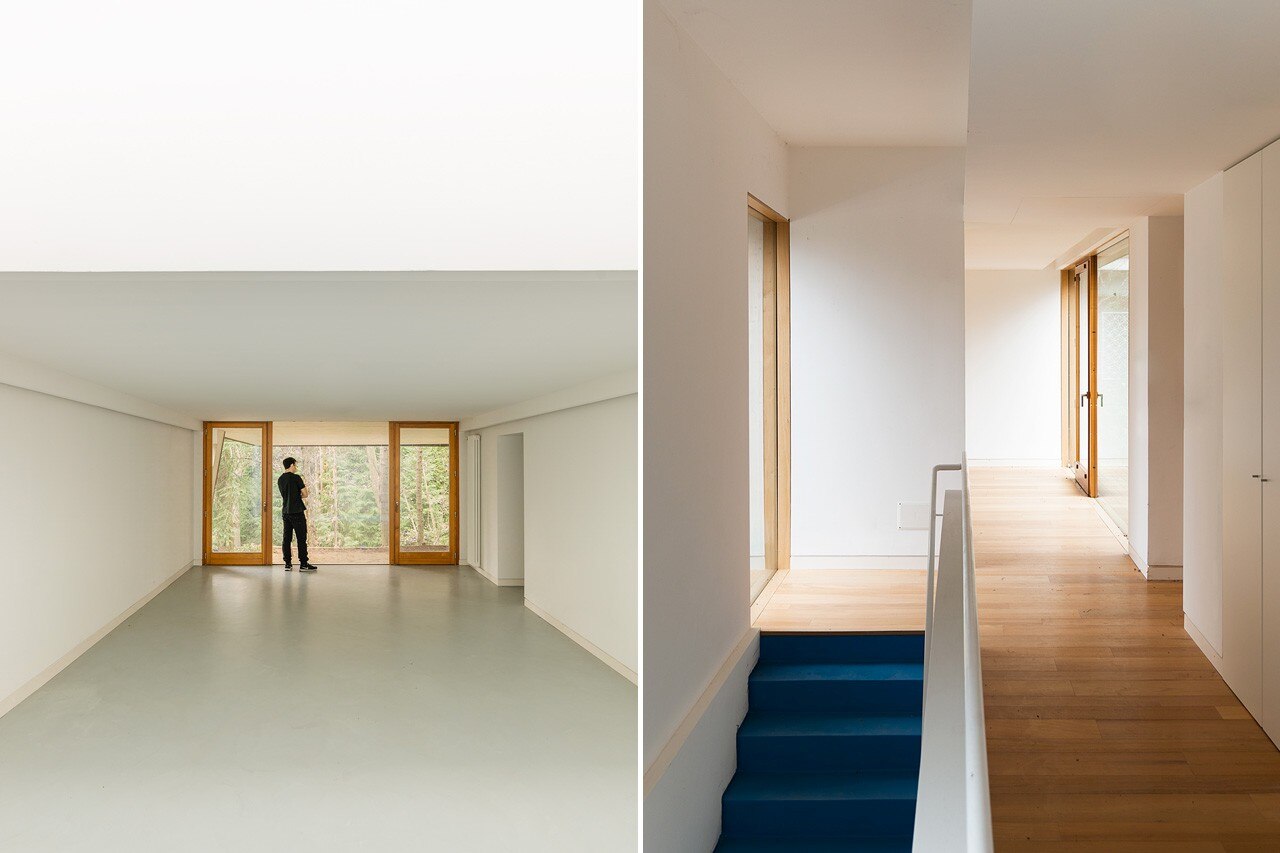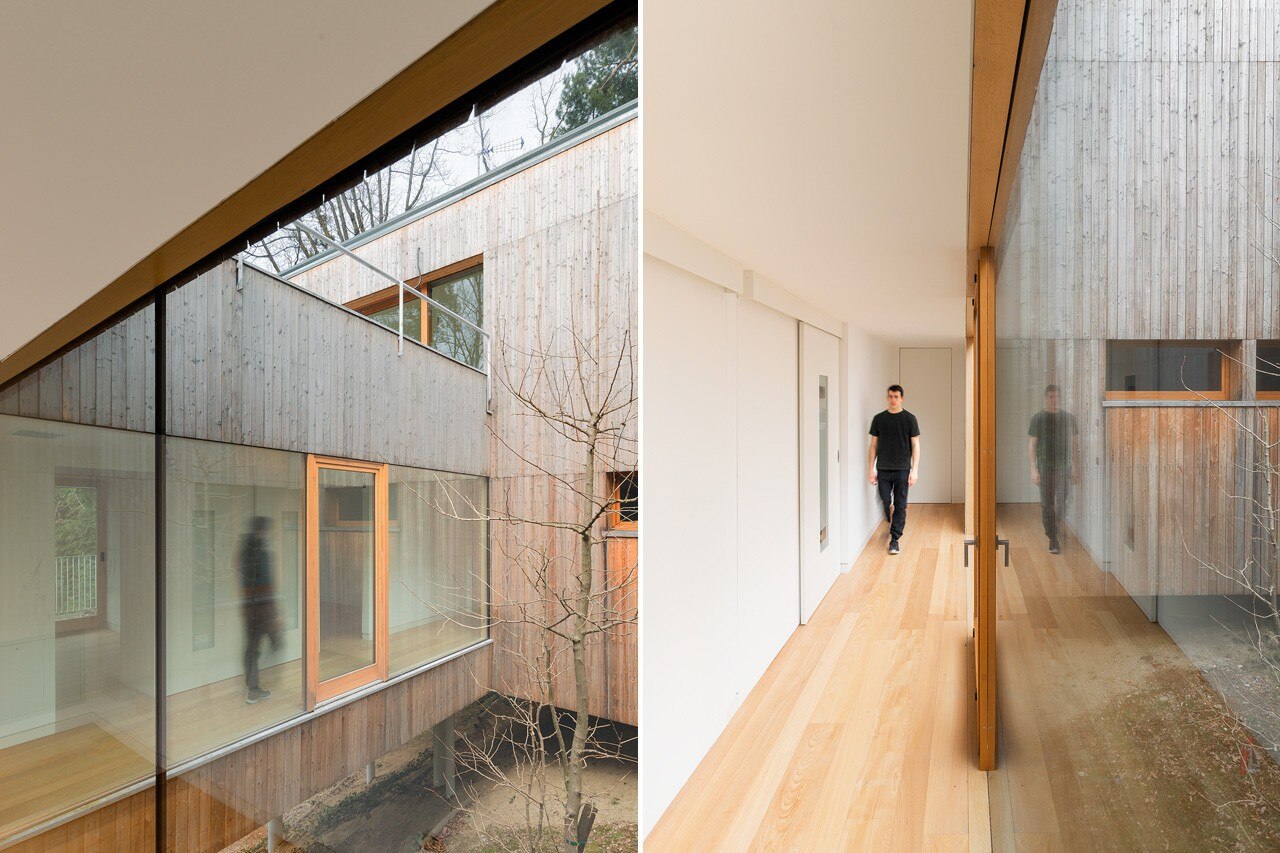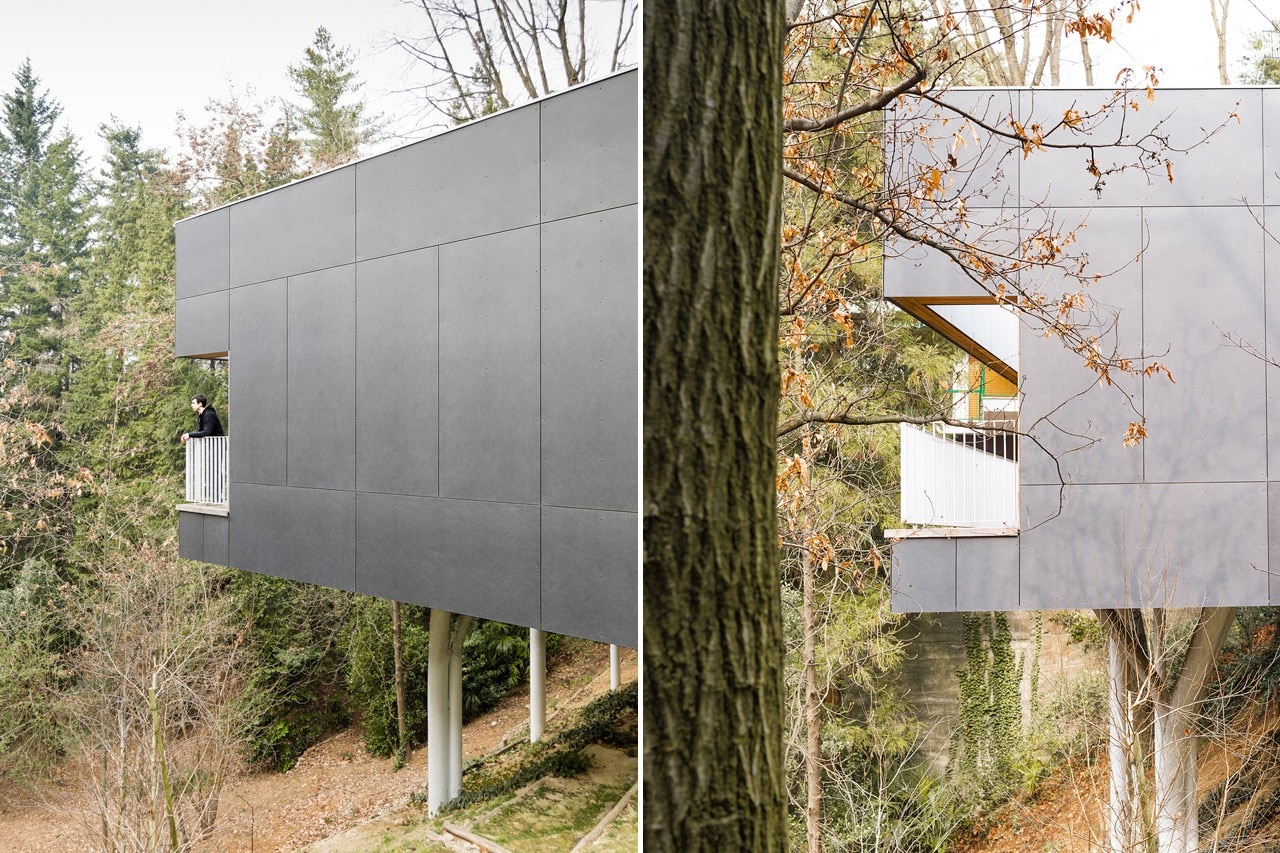 Barozzi + Riva, Casa Venegono, Varese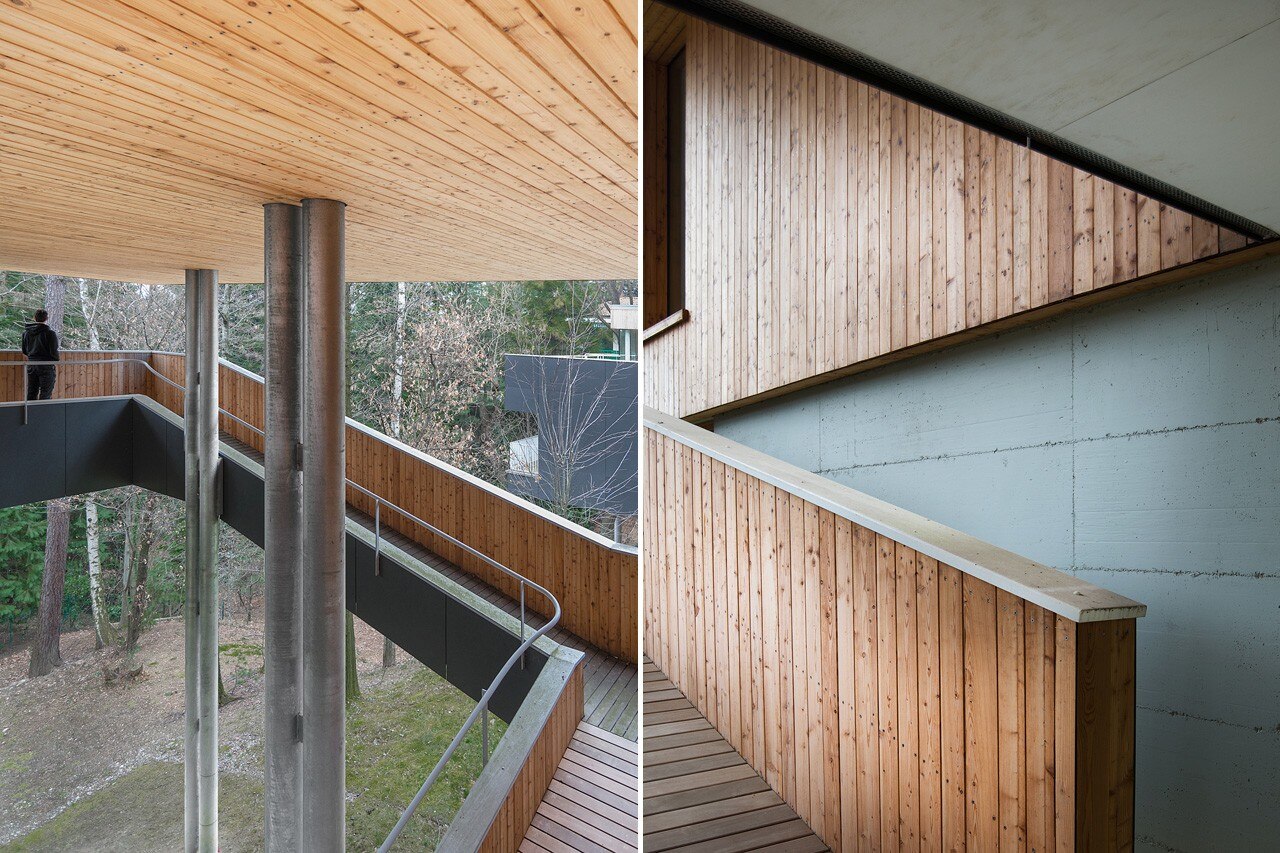 Barozzi + Riva, Casa Venegono, Varese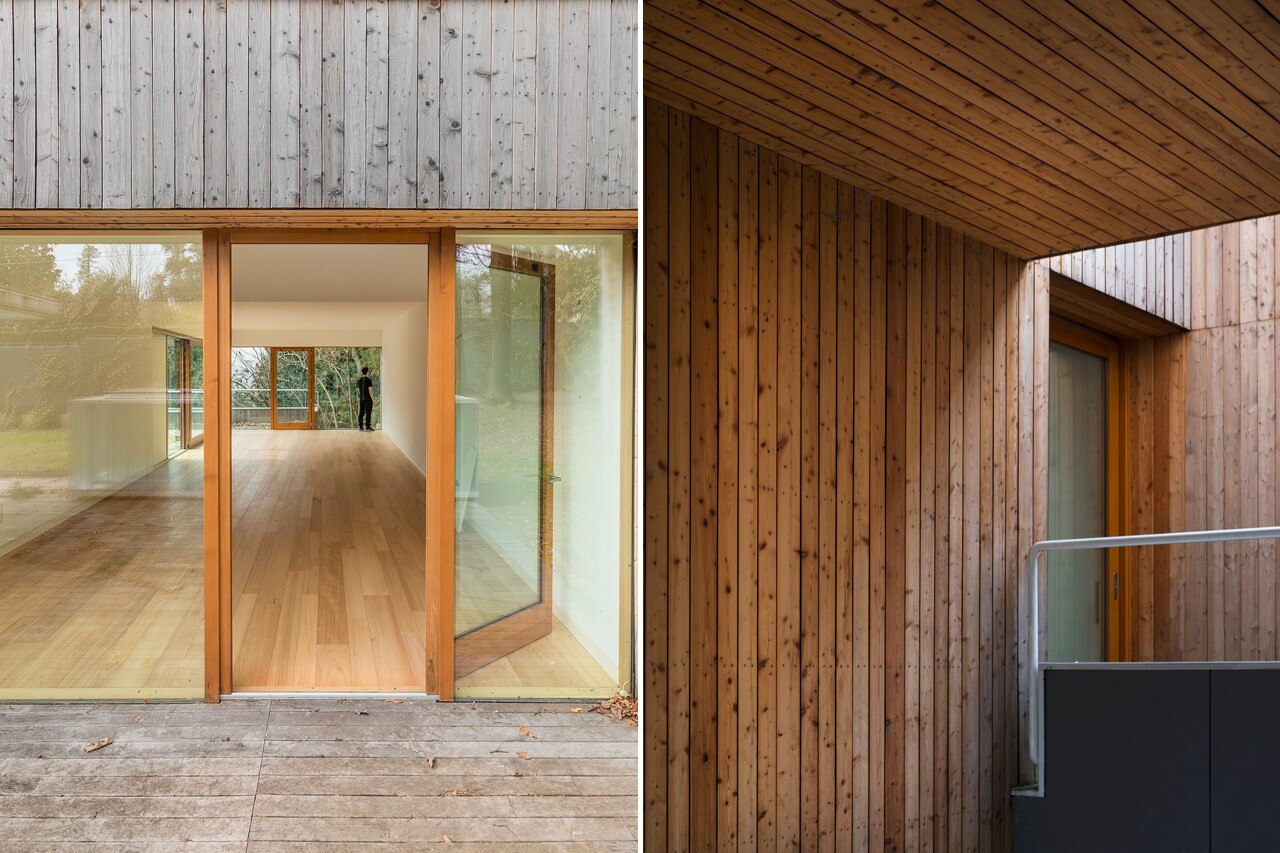 Barozzi + Riva, Casa Venegono, Varese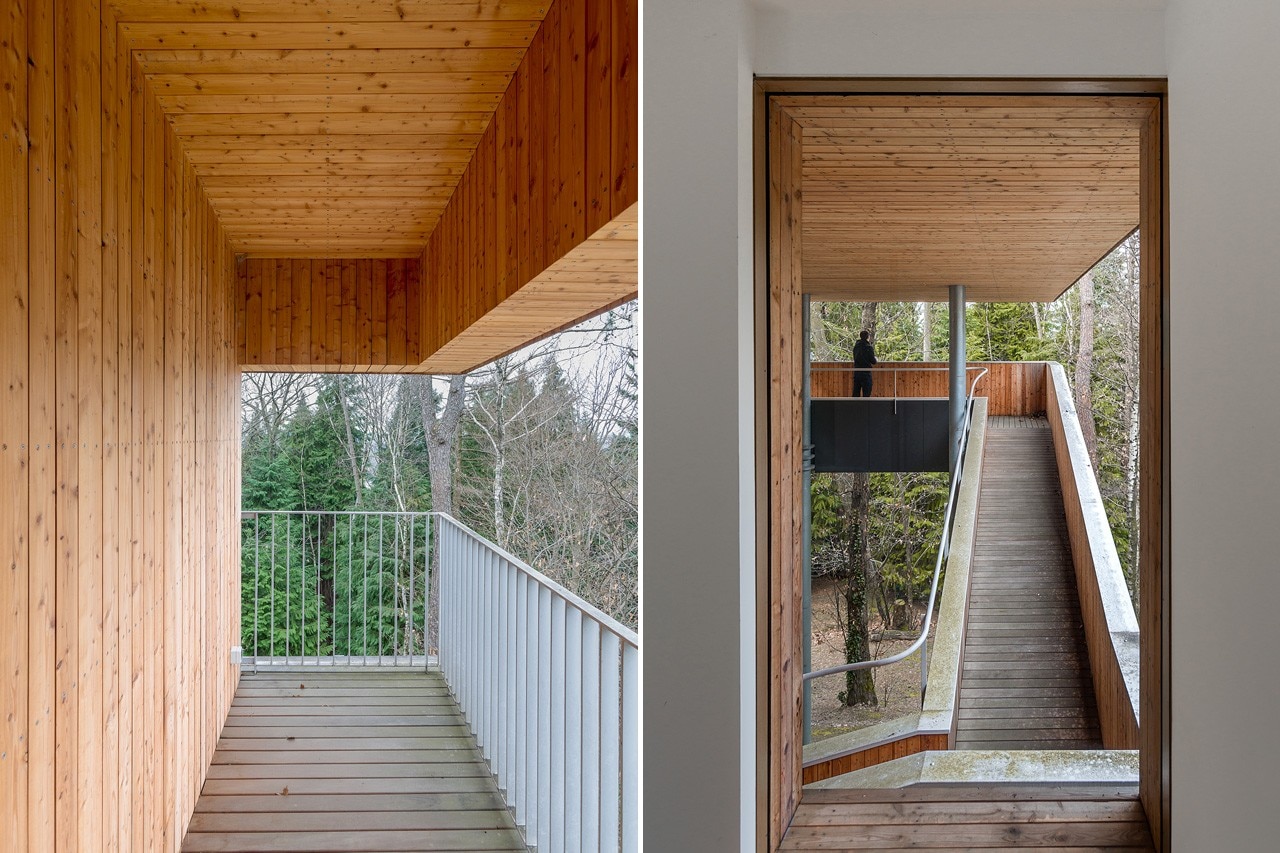 Barozzi + Riva, Casa Venegono, Varese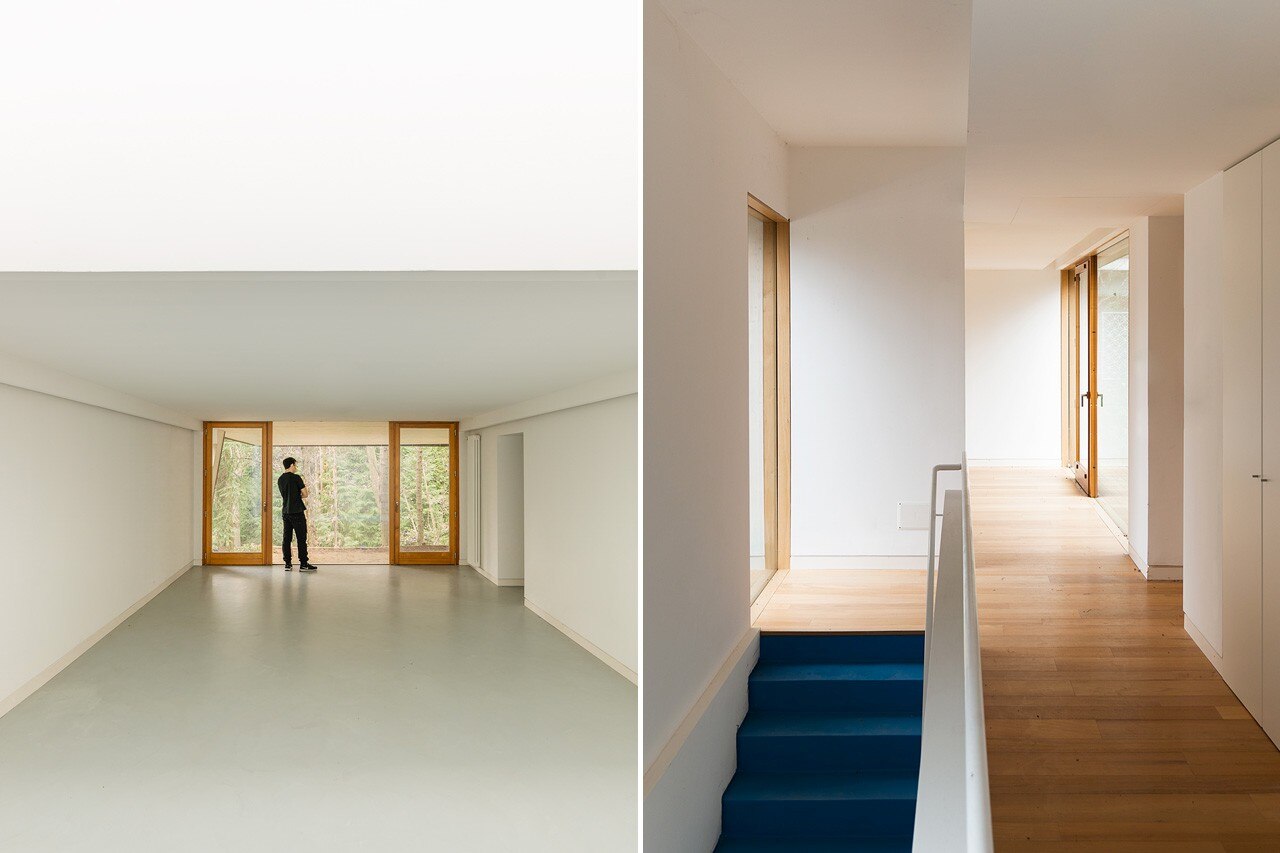 Barozzi + Riva, Casa Venegono, Varese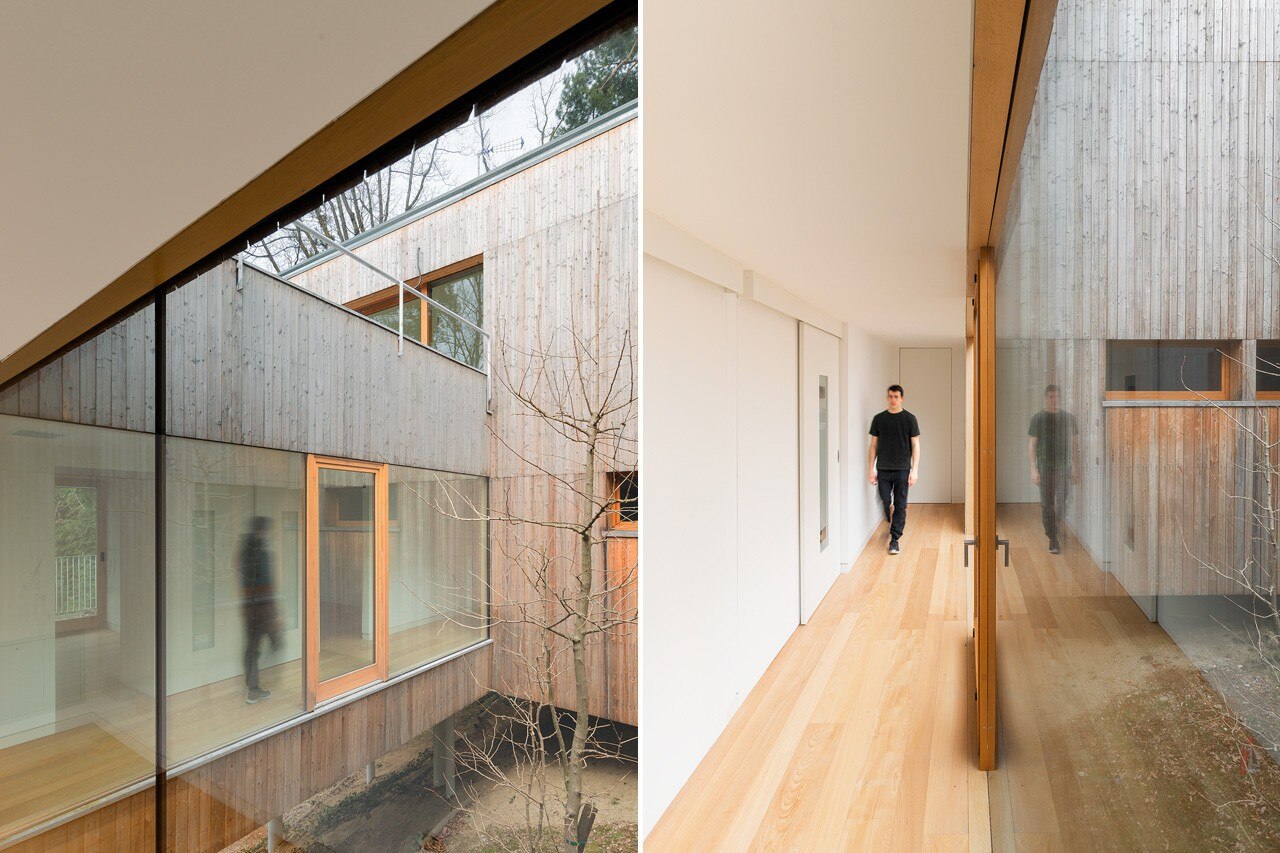 Barozzi + Riva, Casa Venegono, Varese
Barozzi + Riva, Casa Venegono, Varese
prova
Barozzi + Riva, Casa Venegono, Varese. Ground floor plan
prova
Barozzi + Riva, Casa Venegono, Varese. First floor plan
prova
Barozzi + Riva, Casa Venegono, Varese. Section
prova
Barozzi + Riva, Casa Venegono, Varese. Section

Casa Venegono, Varese
Program: house for two families
Architect: Barozzi + Riva
Completion: 2015