Located in the heart of Mexico City on Avenida Constituyentes, Centro's expanisve new campus embodies the school's dynamic and inclusive atmosphere.
Built according to the standards of LEED Platinum certification, the campus covers over 5,000 square meters and features four interconnected buildings. Through an ideal combination of interior studios and outdoor work areas, Enrique Norten's design allows for fluid teaching methods and cross pollination between Centro's creative disciplines.
Highlights of the campus include expanded classrooms and workshop spaces equipped with the  lastest technologies;  a multifunctional, 450-seat auditorium; a four-story media library and a monumental staircase designed by Dutch-born, Mexican-based artist, Jan Hendrix.

The volumes above grade are layered and interconnected to create the new dynamic central home and much-needed expanded facilities for the Design and Communications University. Building A, a six-story building located on the rear side of the lot, houses studios and a cafeteria. The offices, double-height movie forum and five projection rooms are located in the three-storied Building C at the front of the complex, which serves as the facade to Constituyentes Avenue and the main entry point into the campus. Building B floats perpendicularly over Buildings A and C. It houses a 4-story mediatheque, along with study areas and an art gallery. Finally, Building D hosts the double-height auditorium and a snack bar.
The overlapping and volumetric composition of the complex creates a serene courtyard at the center of the campus which aims to amplify the sense of openness within, while blocking noise and visual traffic from Constituyentes Avenue. The building facades surrounding the courtyard will offer exhibition space for student works. Communal spaces, such as the mediatheque and study areas, are strategically located to take optimal advantage of the views to the interior courtyard and to nearby Chapultepec Park, one the largest city parks in Latin America.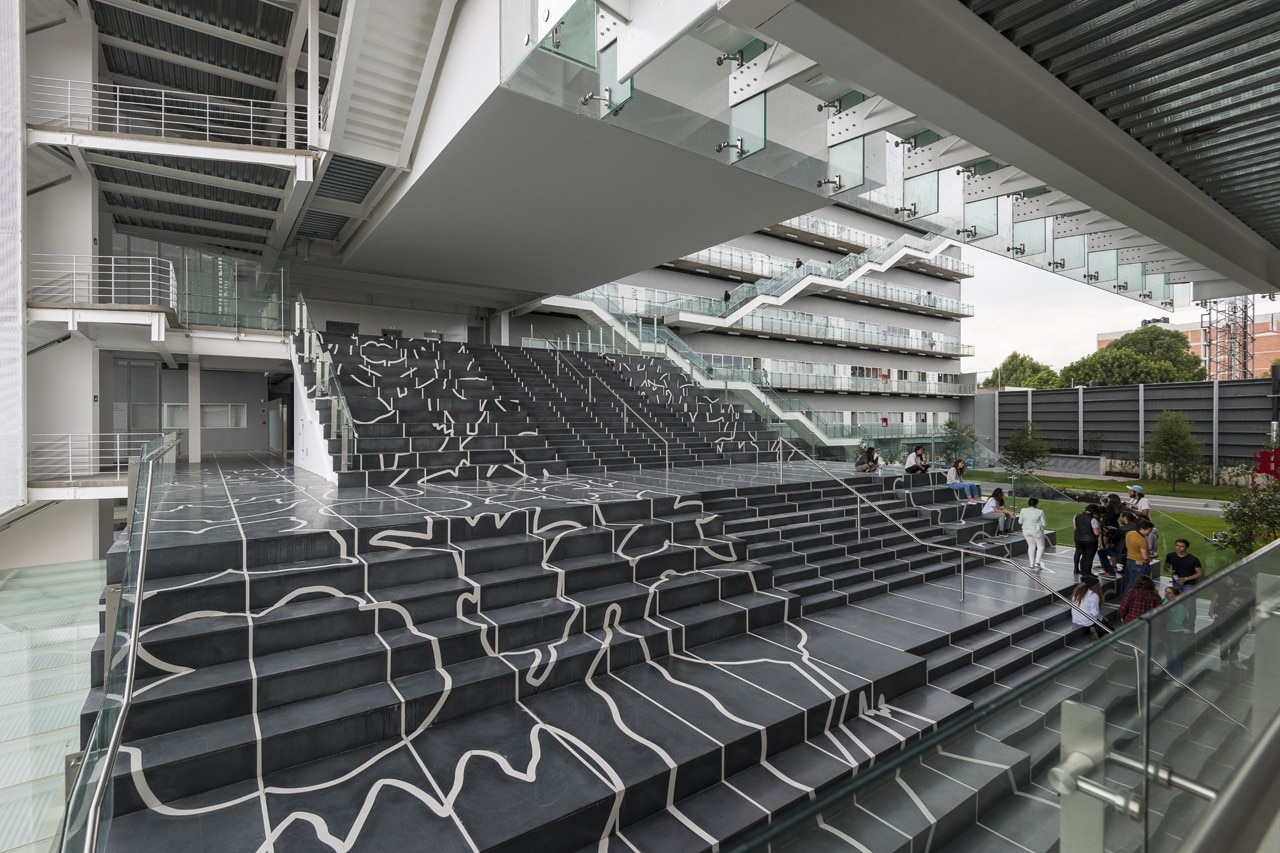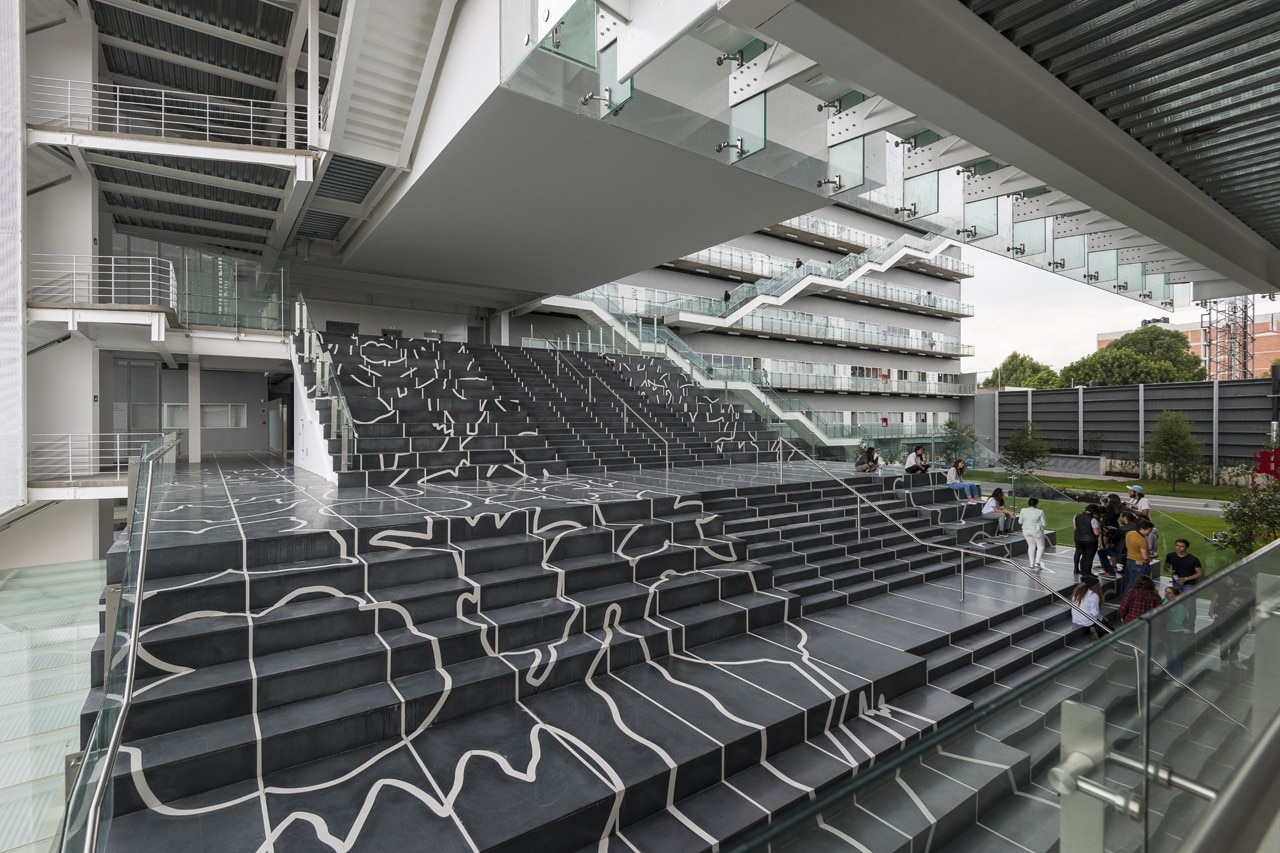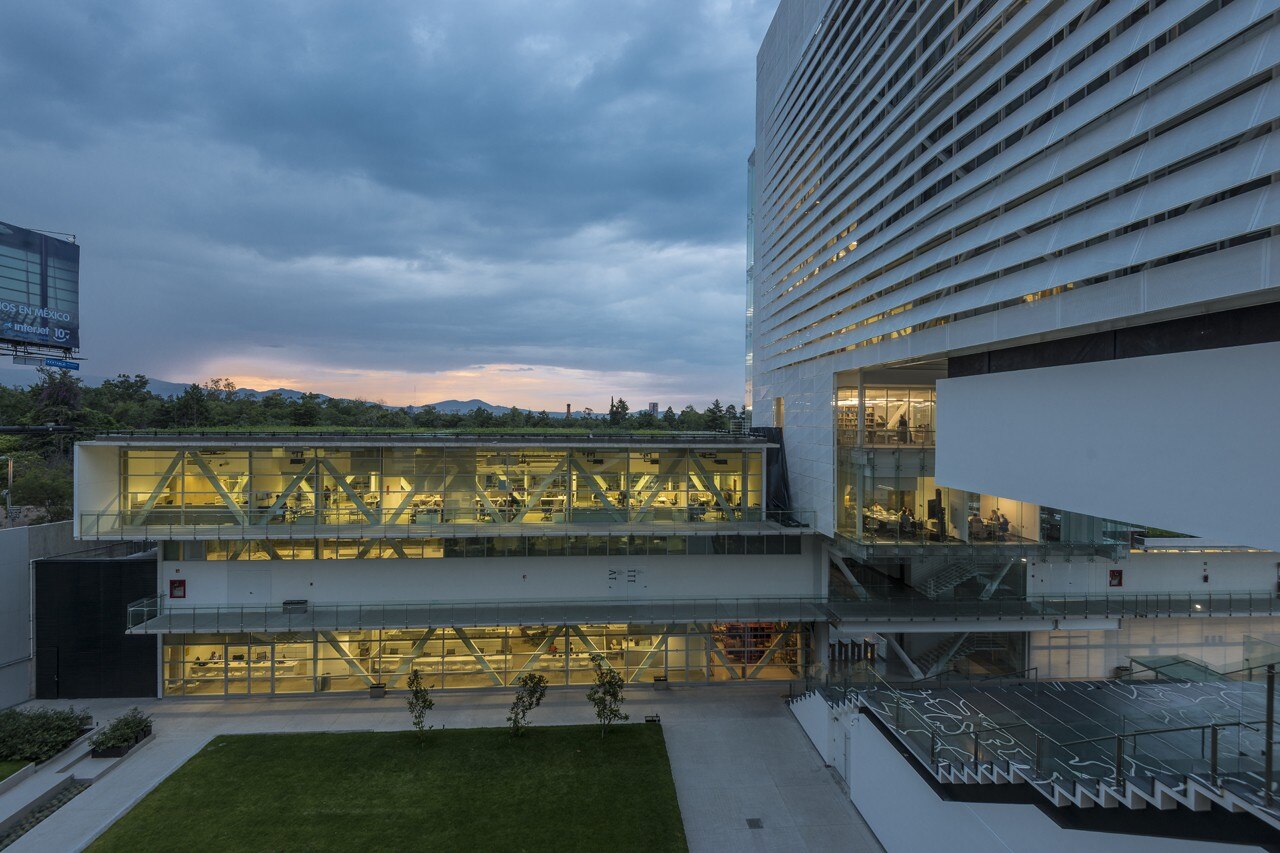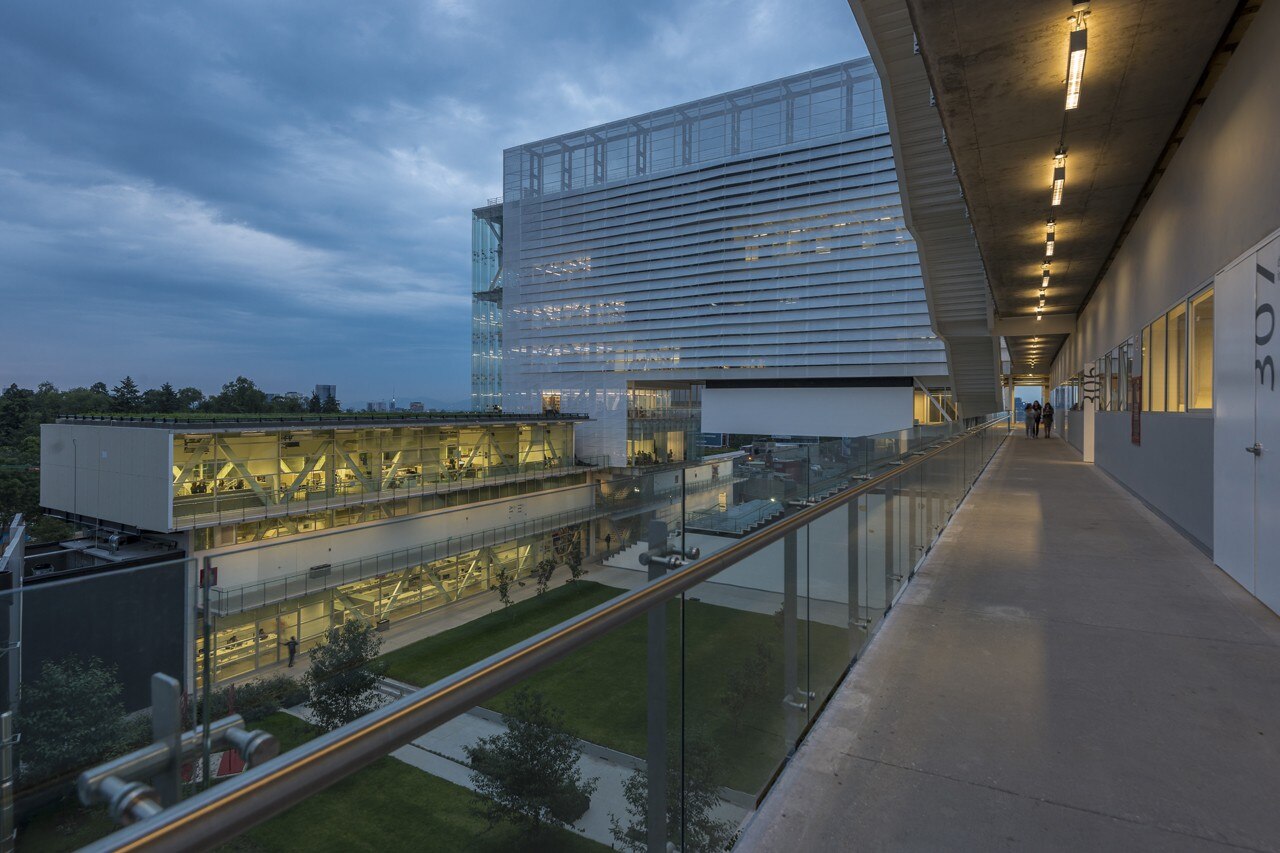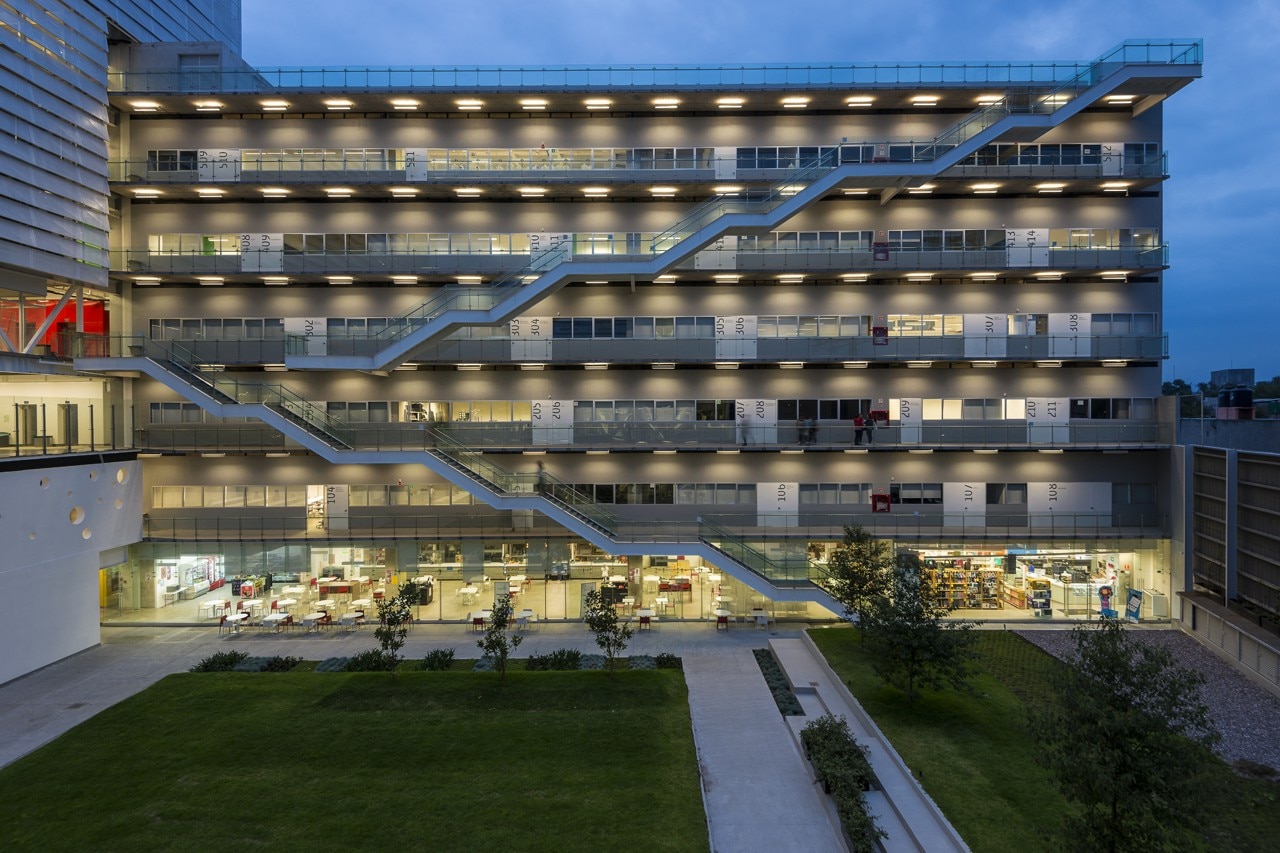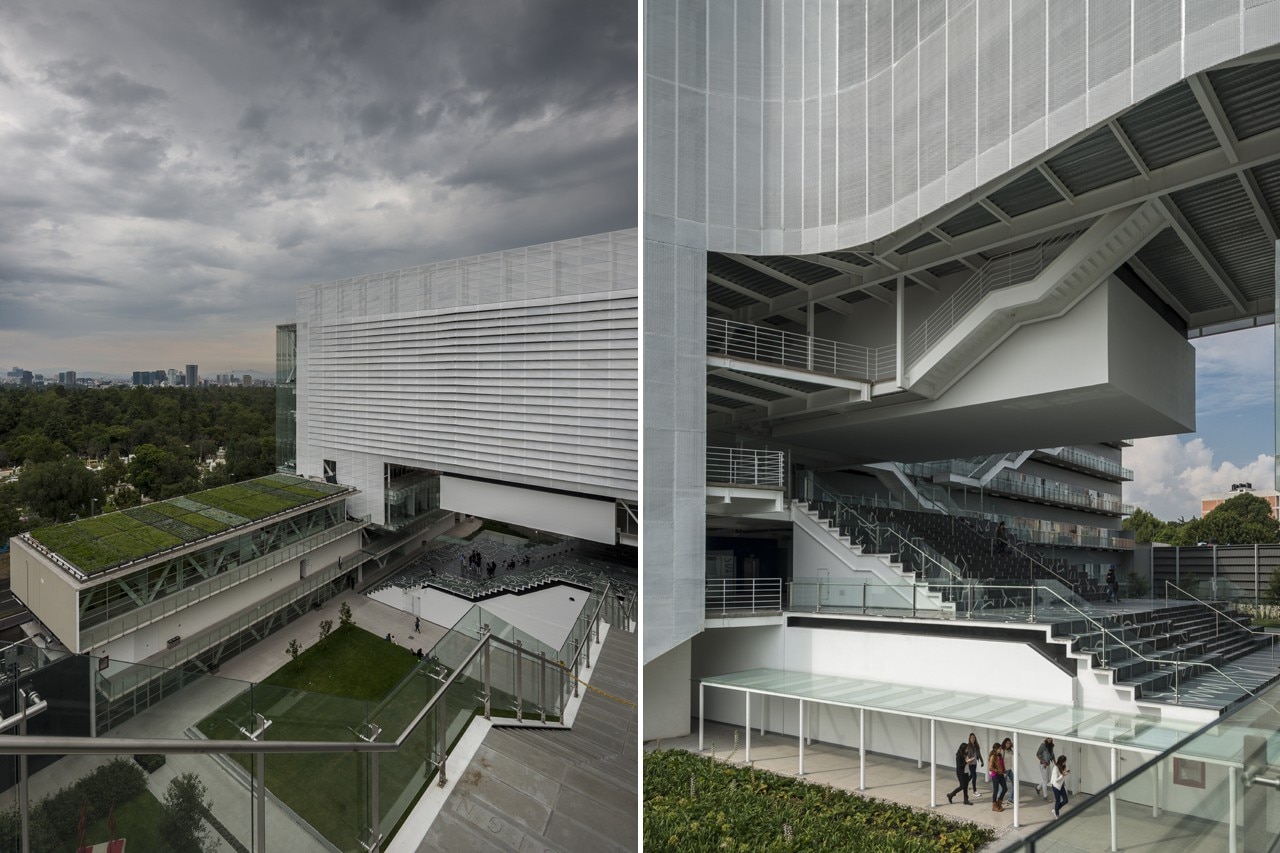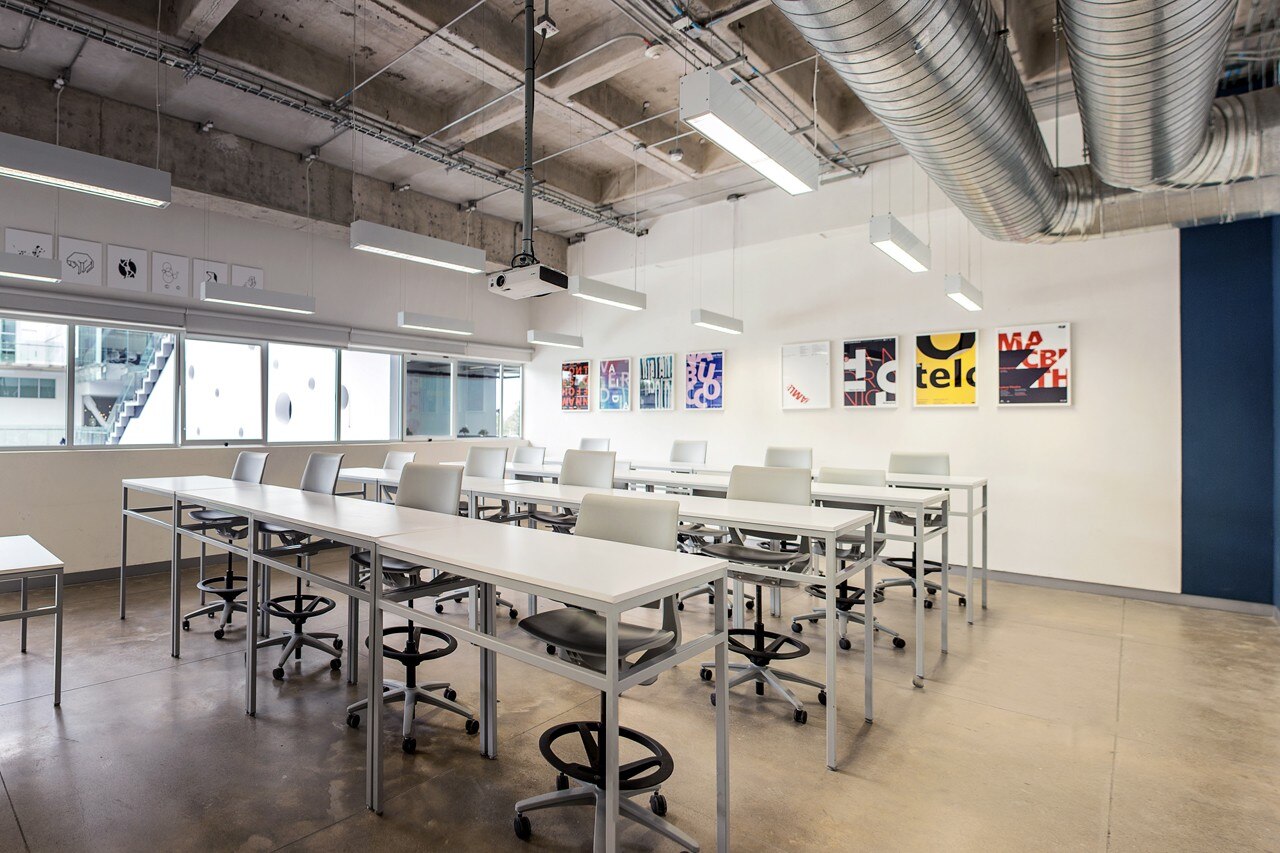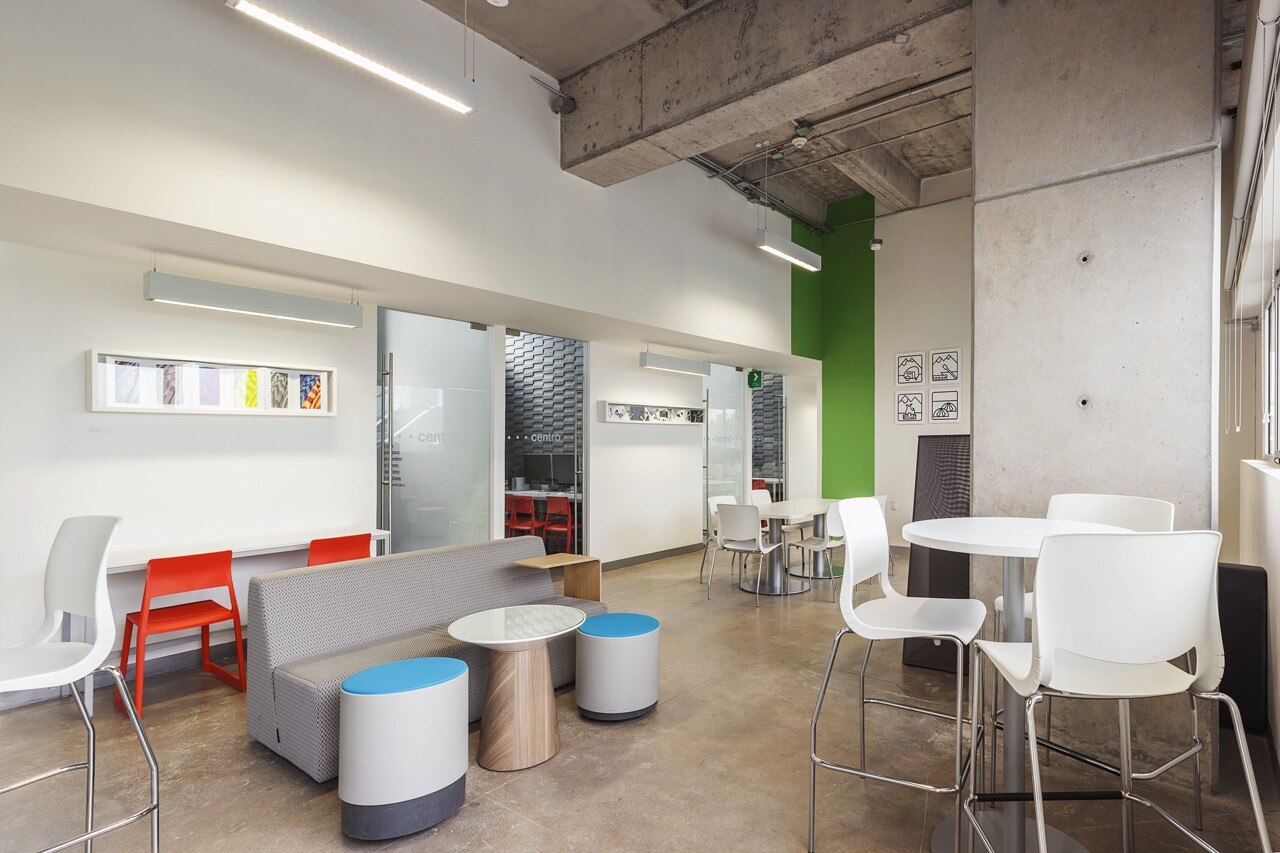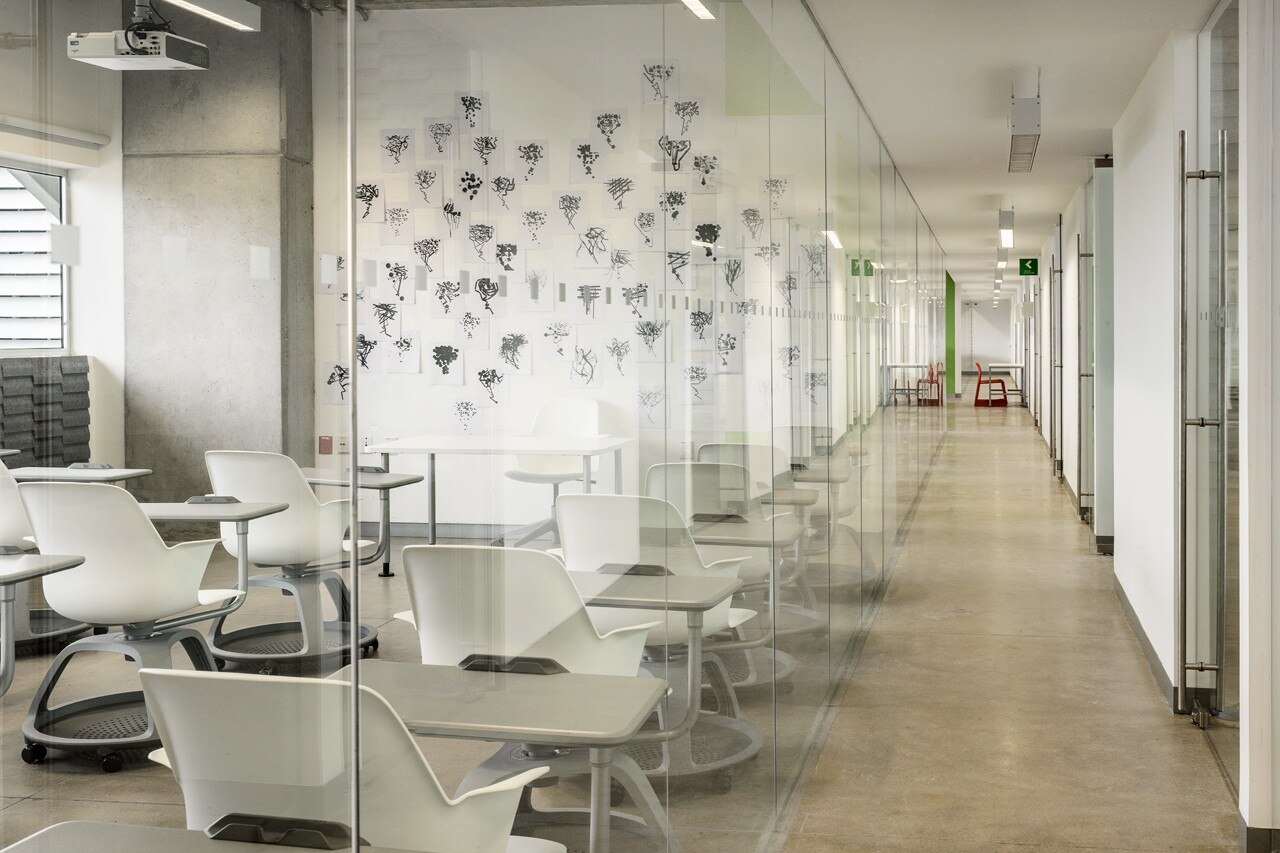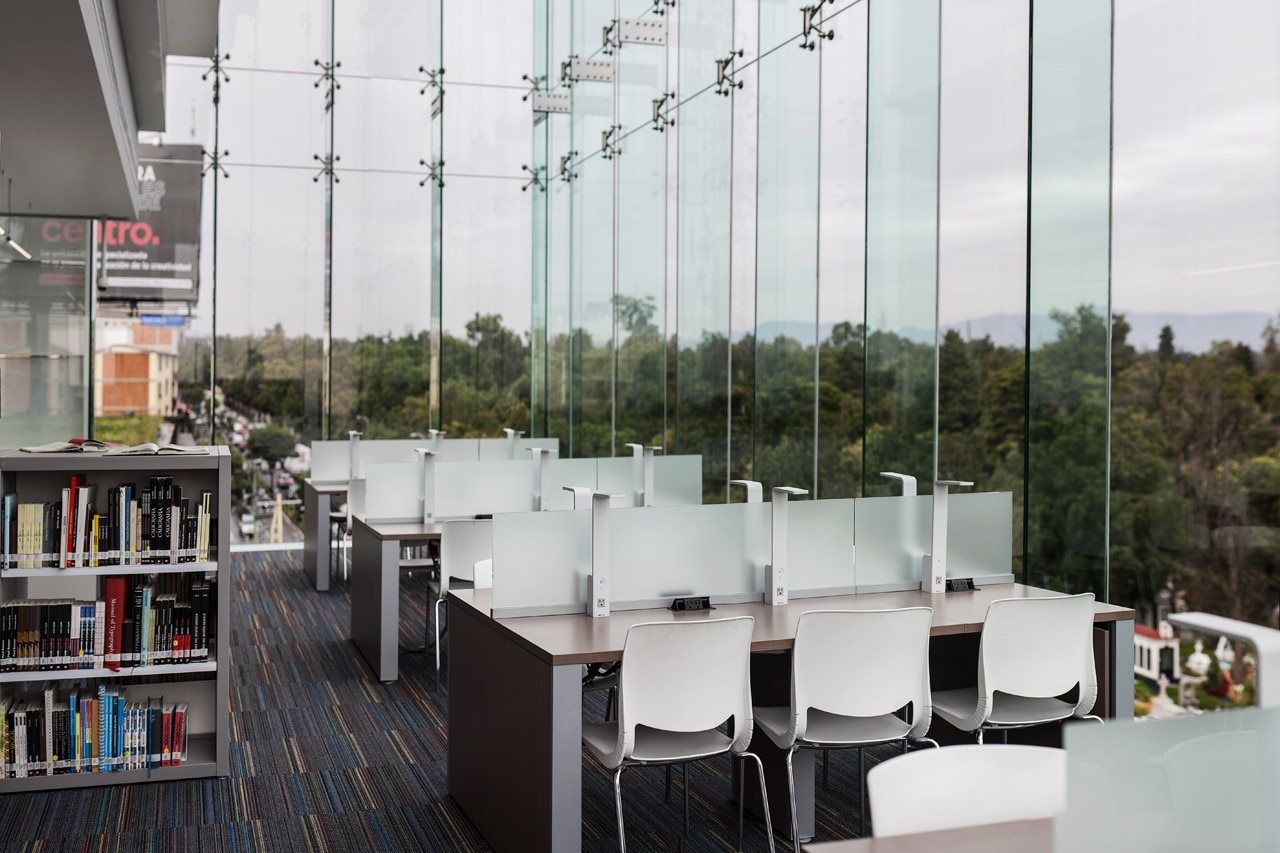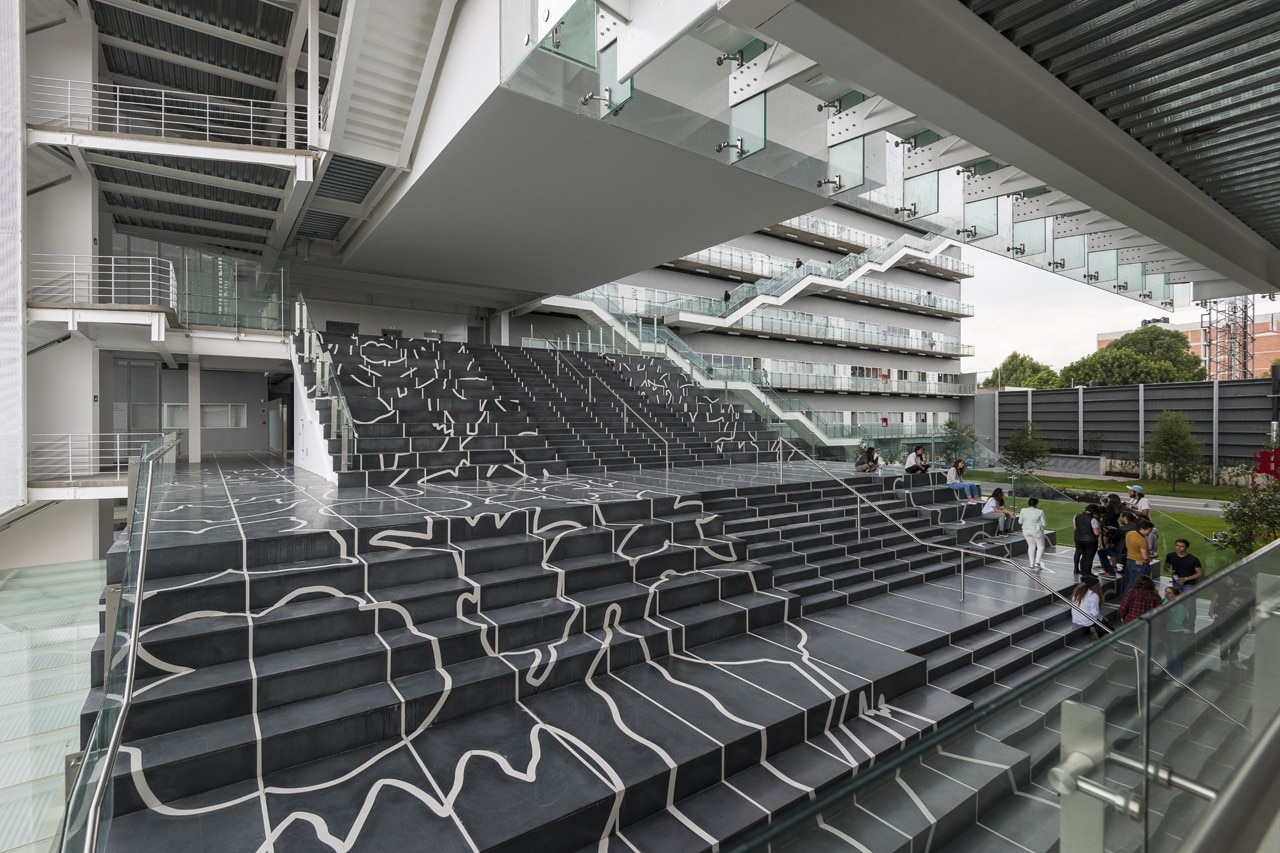 Enrique Norten, Centro's new campus, Mexico City
Enrique Norten, Centro's new campus, Mexico City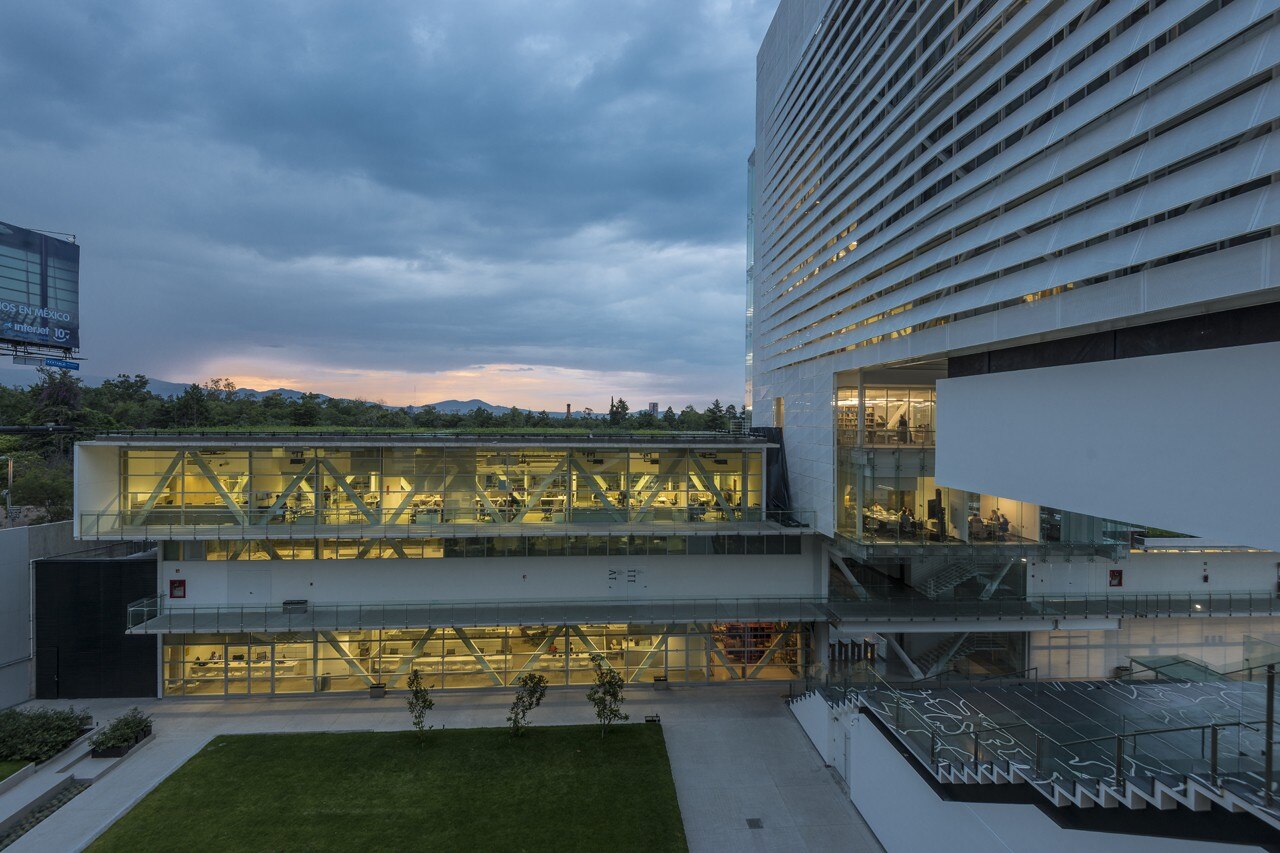 Enrique Norten, Centro's new campus, Mexico City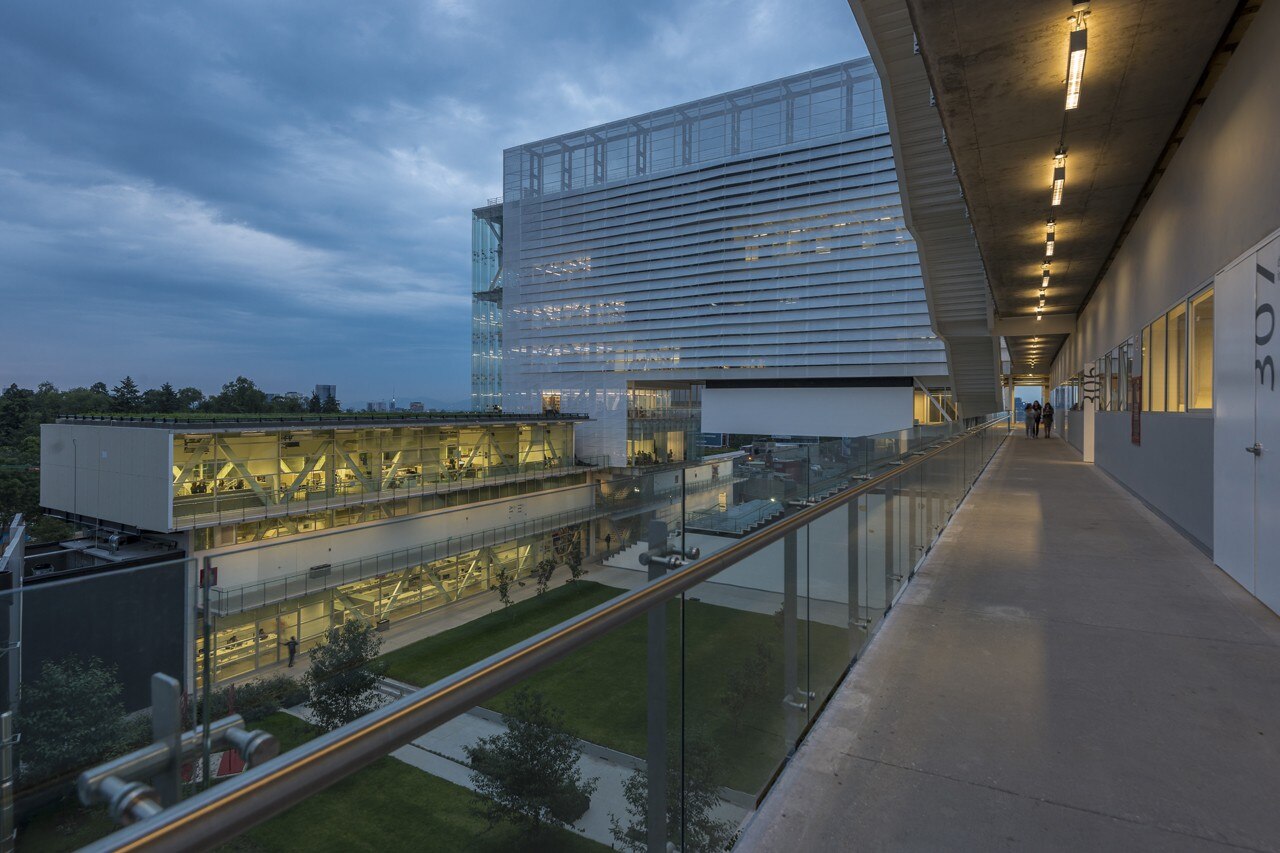 Enrique Norten, Centro's new campus, Mexico City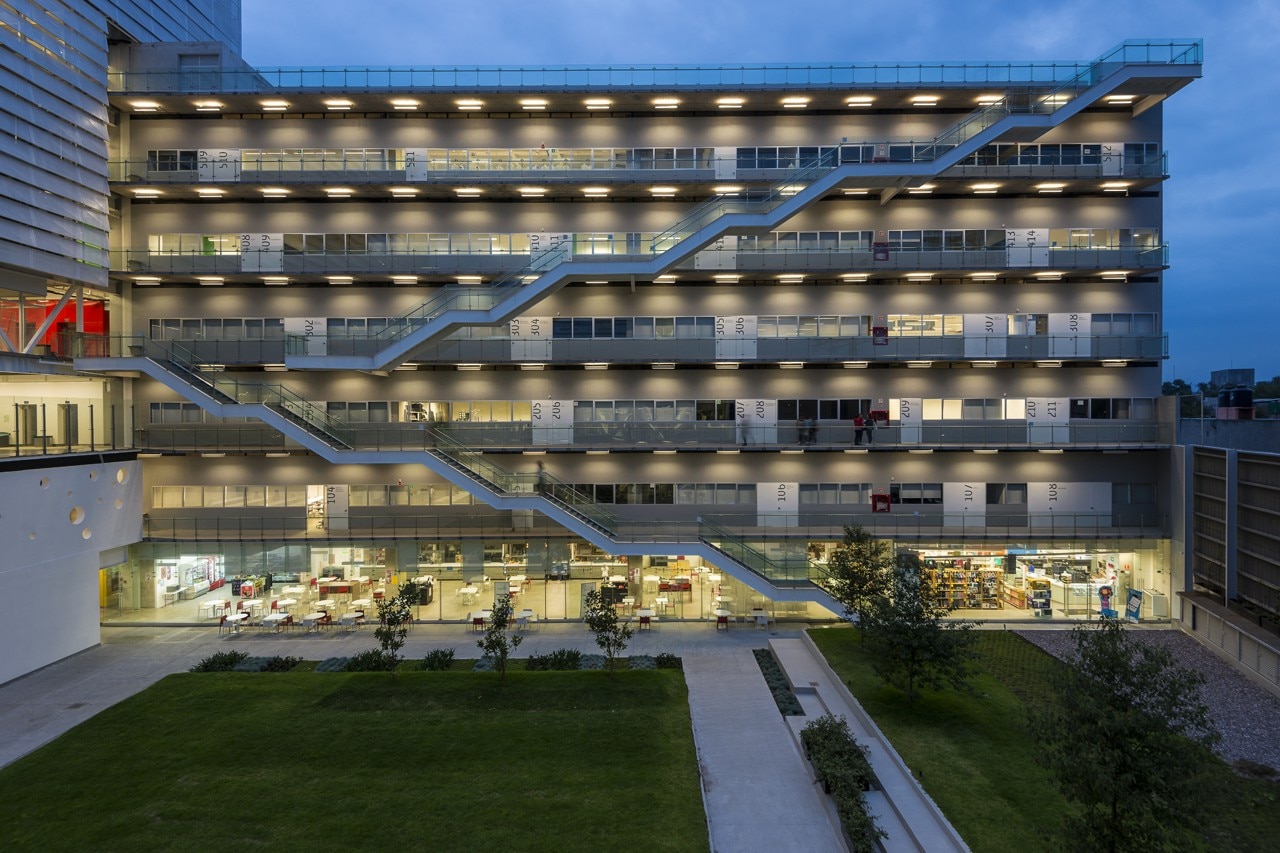 Enrique Norten, Centro's new campus, Mexico City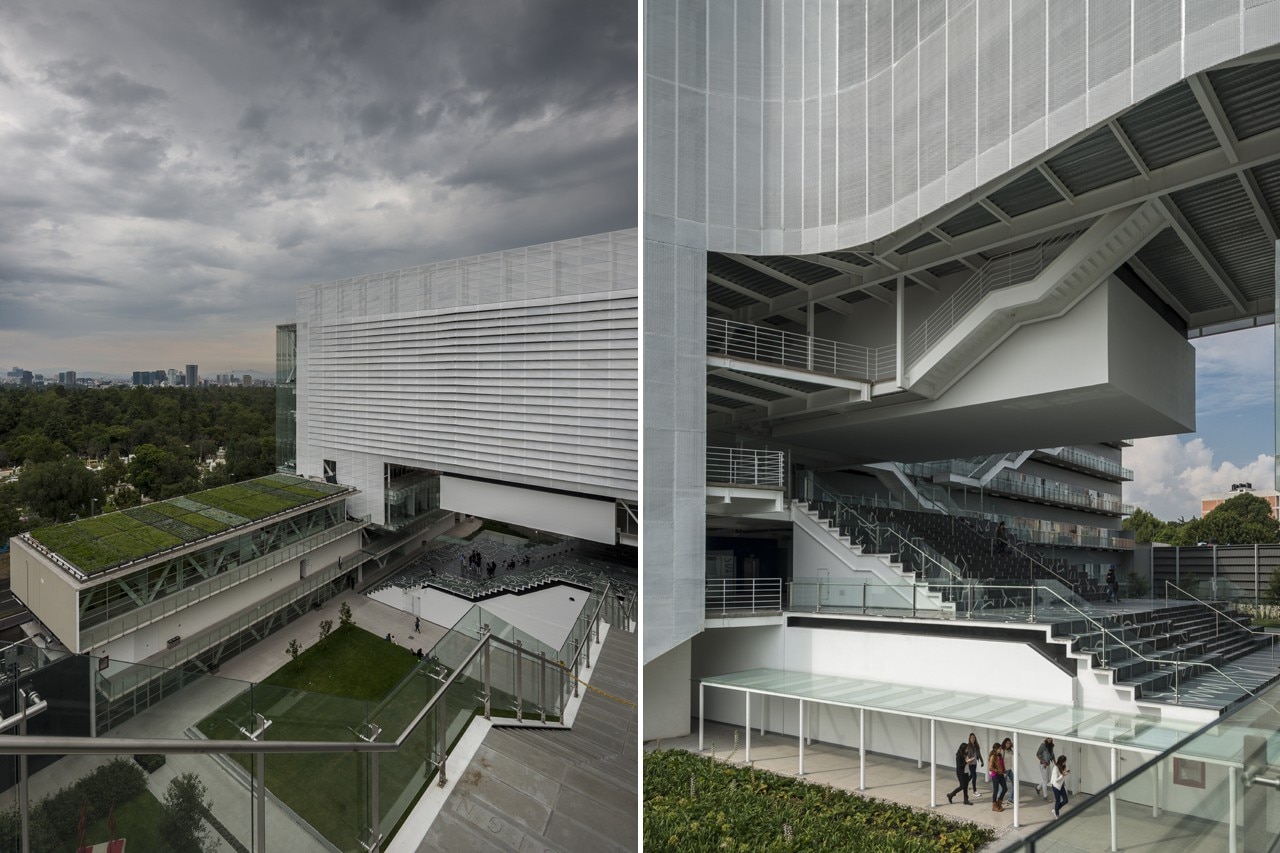 Enrique Norten, Centro's new campus, Mexico City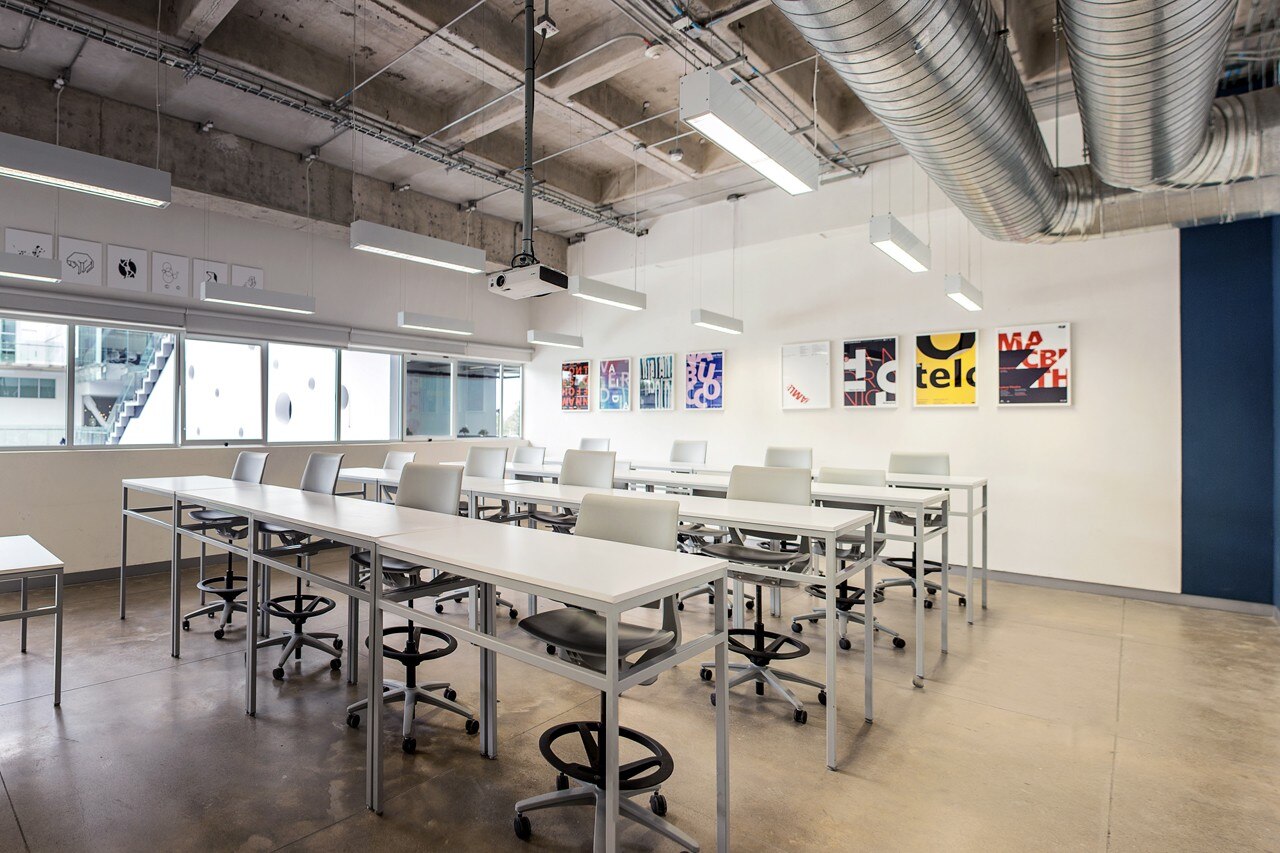 Enrique Norten, Centro's new campus, Mexico City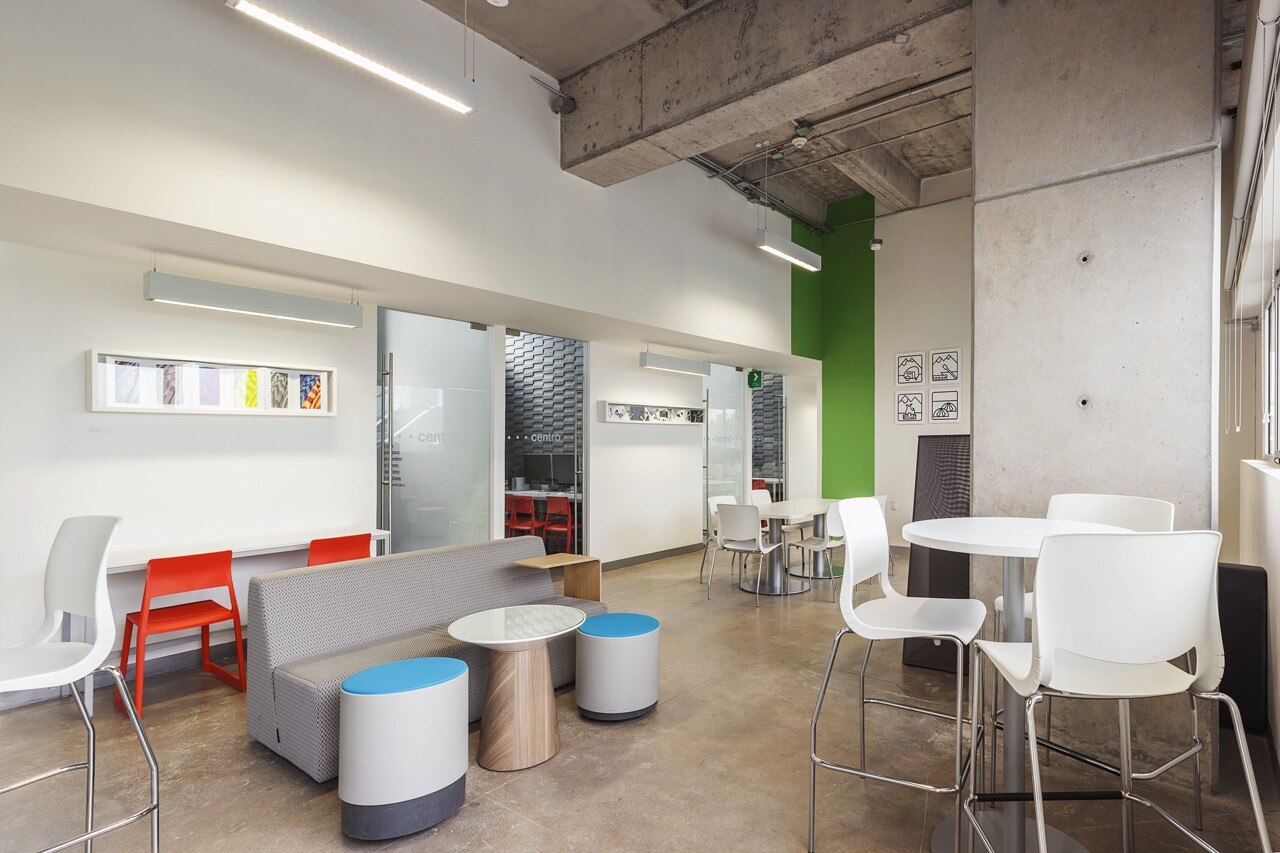 Enrique Norten, Centro's new campus, Mexico City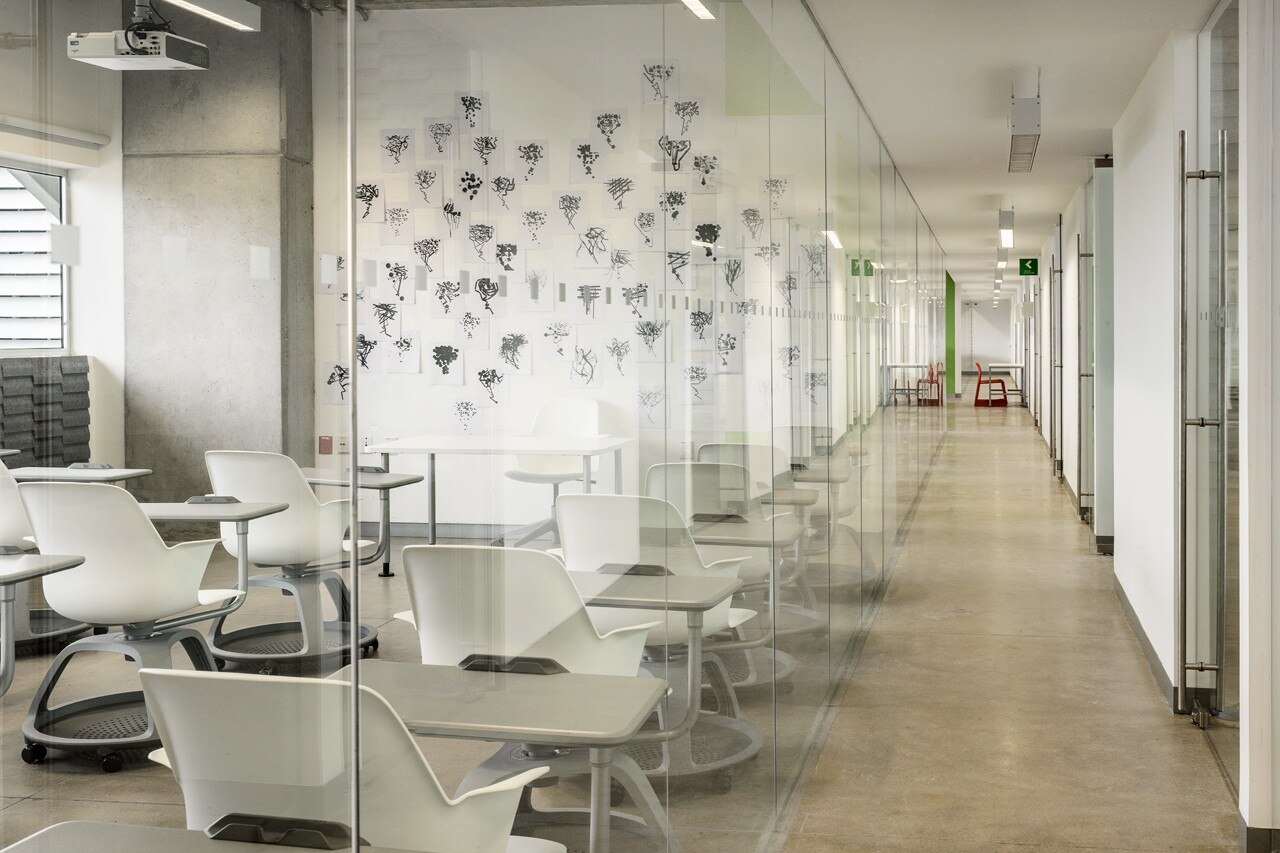 Enrique Norten, Centro's new campus, Mexico City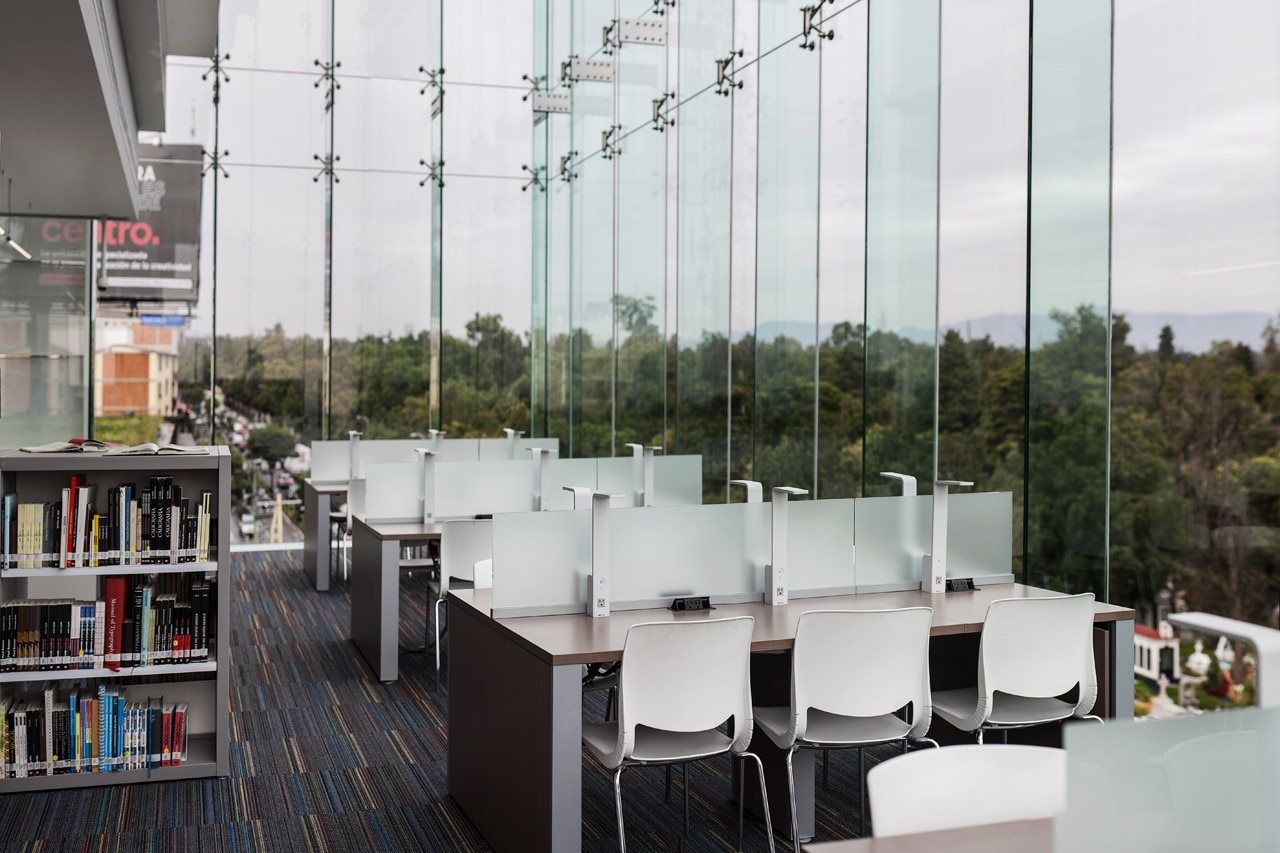 Enrique Norten, Centro's new campus, Mexico City

Centro's new campus, Mexico City
Program: university campus
Architects: Enrique Norten
Area: 5,000 sqm
Completion: 2015