Katsuobushi Kumiai Office is the project for the planned move of the Yaizu Katsuobushi Industry Cooperative Association, which supports the seafood processing industry in the city of Yaizu in Shizuoka Prefecture.
Since the building plot is surrounded by refrigeration units owned by the association, the highest priority was given to creating a tranquil business space, protected from the noise generated by the incoming and outgoing of large vehicles and the unloading of freight.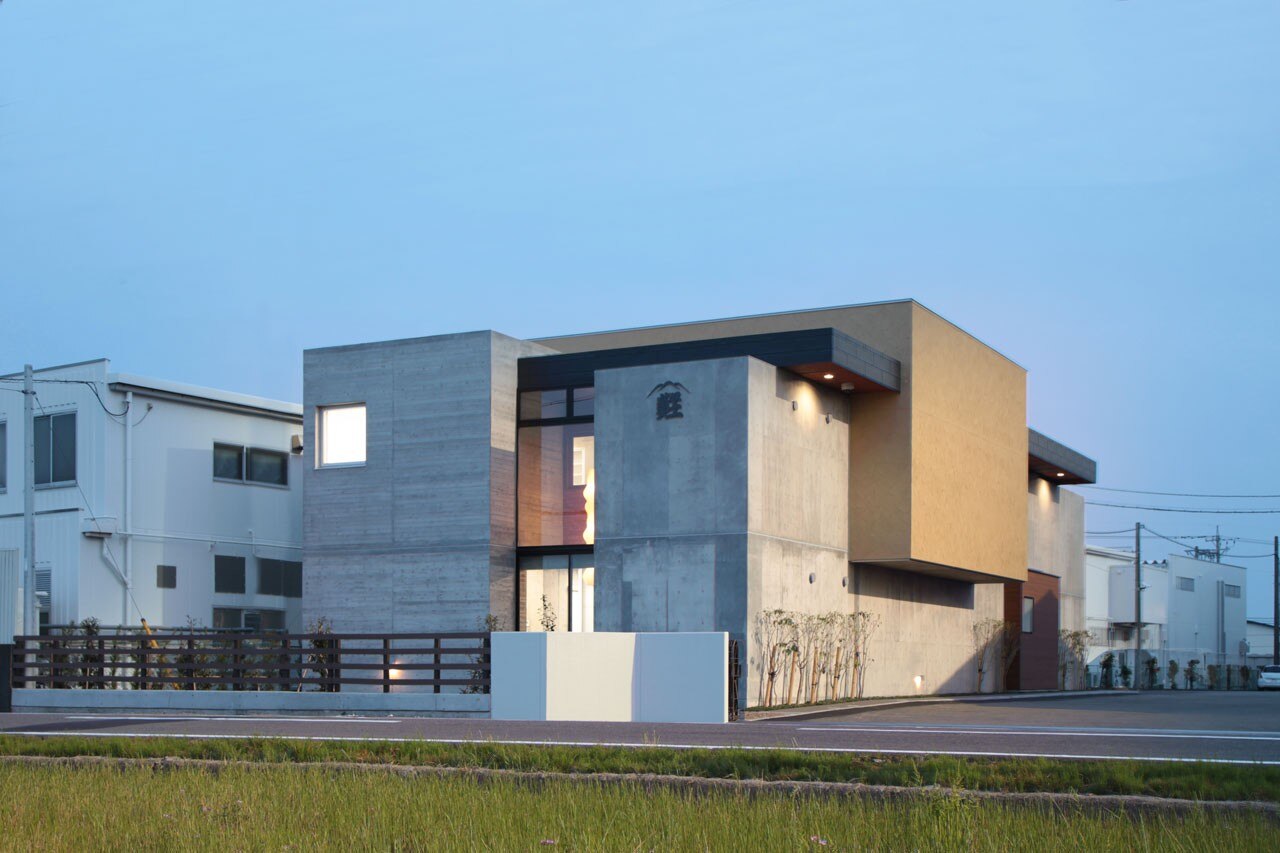 Design intent is to populate with non-dwelling functions the boxes made of reinforced concrete to create a buffer zone from the outside environment, reducing thermal load input to the office area inside and to create a positive link to the outside in the spaces between boxes.
Yoshiyasu Mizuno's interpretation of the client's request is to make these business spaces a pleasant environment by applying appropriate materials to the horizontal and vertical floors and walls to create a "safe and comforting" ambience, instead of manipulating the atmosphere in a radical manner.