This 300 square-meter house on the semi-rural outskirts of Amsterdam has been designed for a couple with three kids and a passion for modern architecture and design.
It has a traditional pitched roof like the neighboring houses, with a very contemporary edge. Living here is rural living within the city.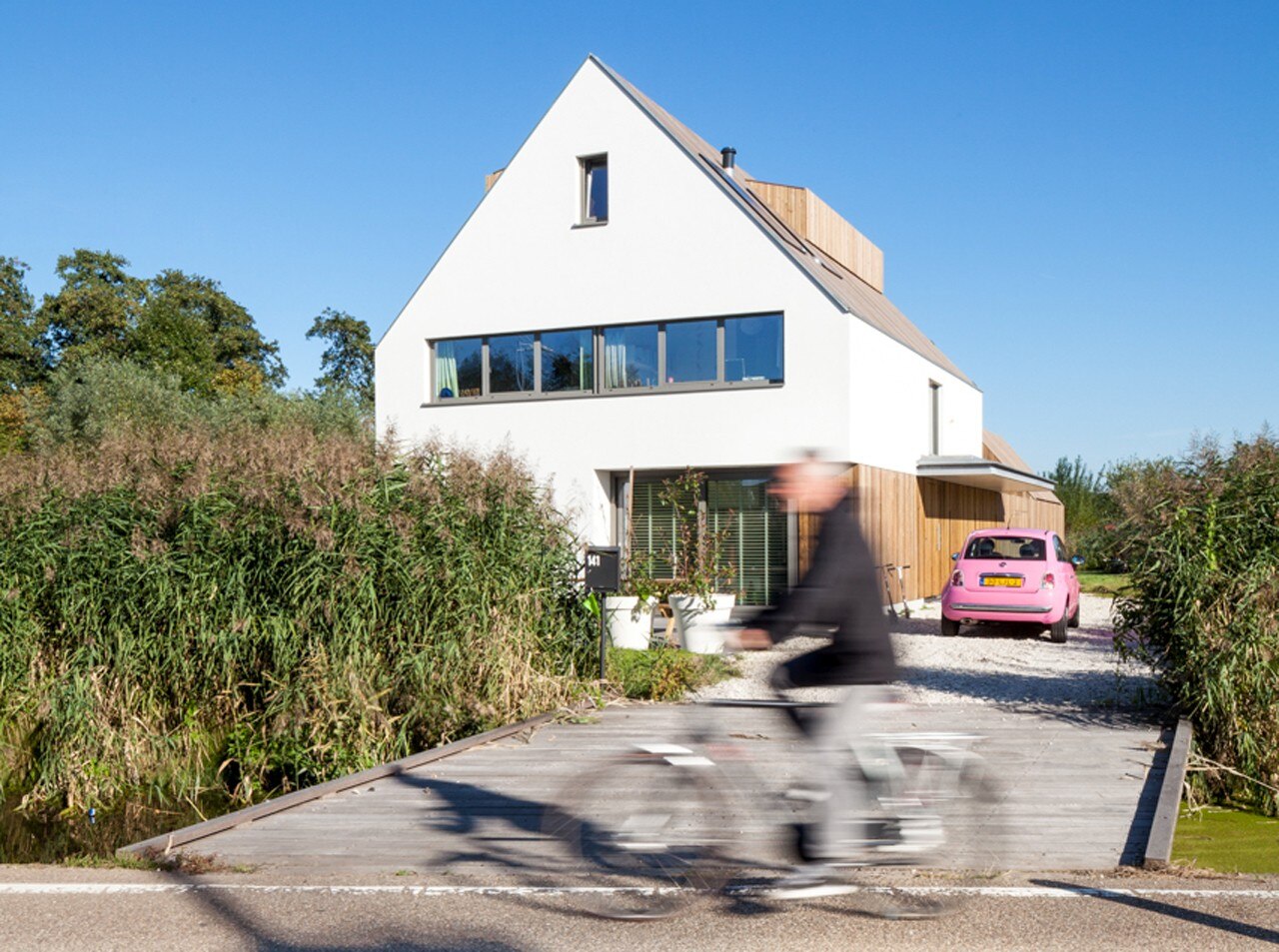 The front view from the kitchen focuses on the clients' wish to see what's happening in the street. The rear of the house is completely private; no neighbors.
On the north side of the house the living room has a glass window covering the complete depth of the house at the water side. On the east side the house merges with the garden wall and the annex. The main building and the annex echo each other.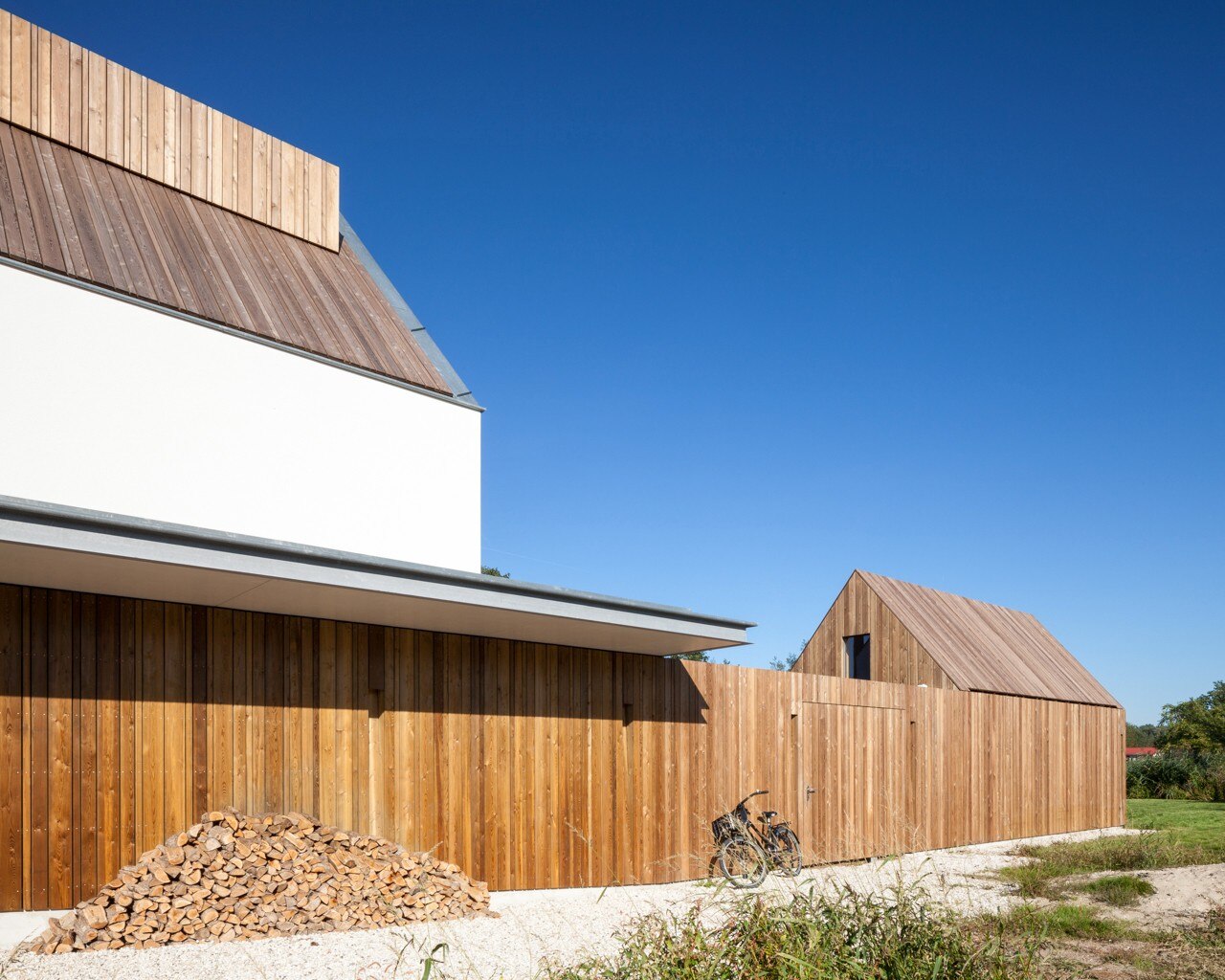 The continuous wooden wall of open detailed wooden slats connects the two and through a pivoting door makes an entrance to the private back yard. The spacious entrance is central in the house and provides sight lines to all the floors. This way the inhabitants have contact with each other while pursuing their own activities. Also the roof light in the hallway provides the house with daylight on all floors. This roof light goes from the hallway to the bathroom that lies directly under the roof.
The house was designed by the architects to have the full joy of the water. To enter, you have to cross a bridge and the garden is fully oriented toward the water. Making it a modern version of an old Amsterdam 'grachten' home (the medieval houses in the centre of the city).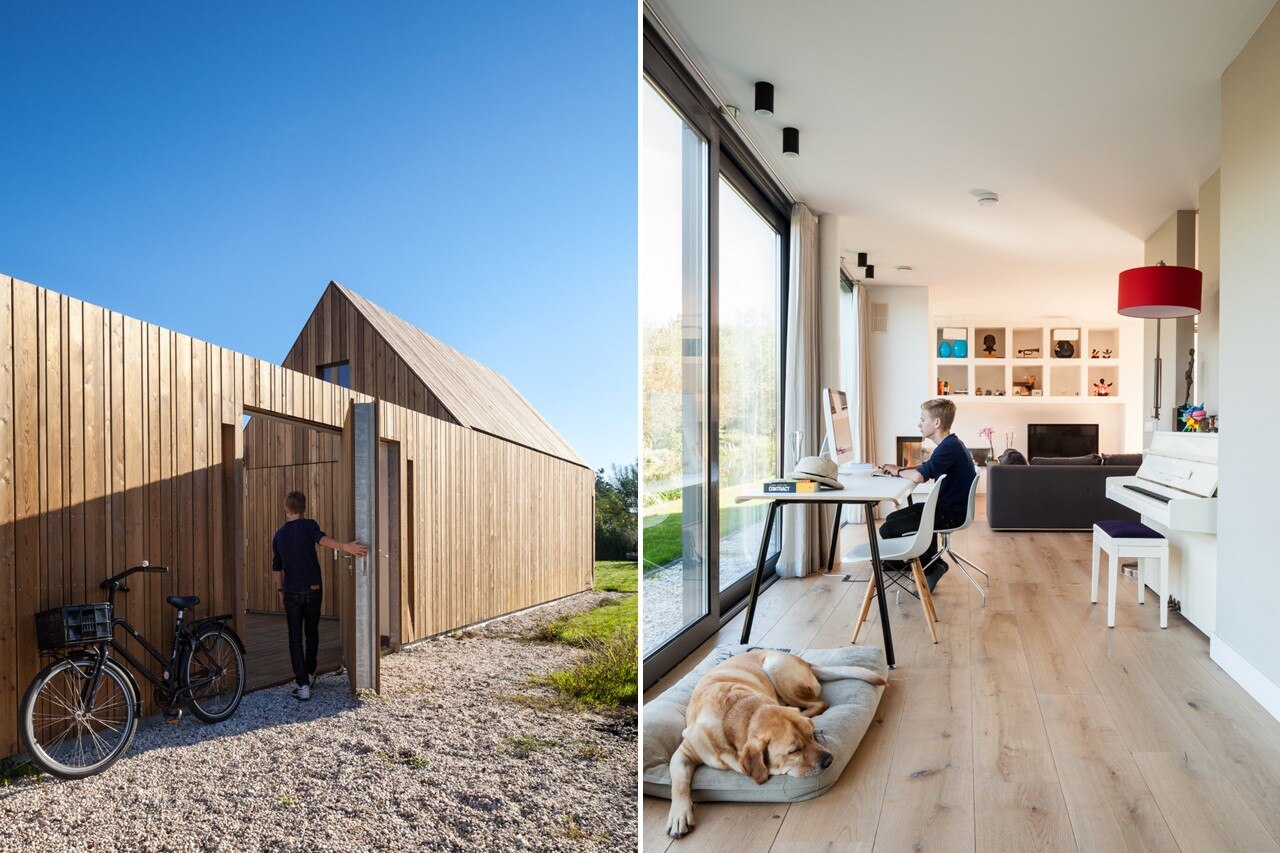 Equipe Amsterdam, House on the outskirts of Amsterdam. Photo © Tim Van de Velde
Equipe Amsterdam, House on the outskirts of Amsterdam. Photo © Tim Van de Velde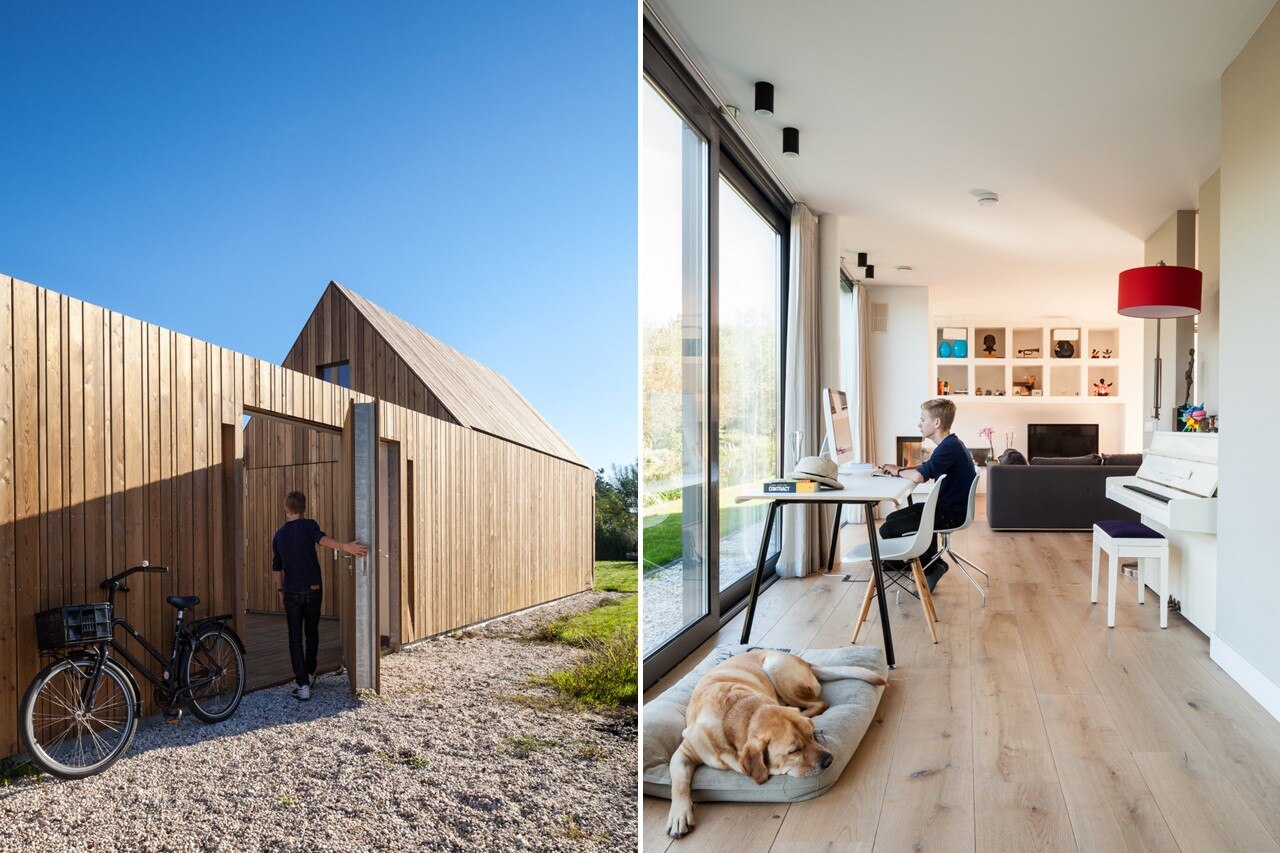 Equipe Amsterdam, House on the outskirts of Amsterdam. Photo © Tim Van de Velde
Equipe Amsterdam, House on the outskirts of Amsterdam. Photo © Tim Van de Velde
Equipe Amsterdam, House on the outskirts of Amsterdam. Photo © Tim Van de Velde
Equipe Amsterdam, House on the outskirts of Amsterdam. Photo © Tim Van de Velde
Equipe Amsterdam, House on the outskirts of Amsterdam. Photo © Tim Van de Velde
Equipe Amsterdam, House on the outskirts of Amsterdam. Photo © Tim Van de Velde
Domus-EquipeWGKA-HouseKadoelen.indd
Equipe Amsterdam, House on the outskirts of Amsterdam. Plans, elevations and sections
Domus-EquipeWGKA-HouseKadoelen.indd
Equipe Amsterdam, House on the outskirts of Amsterdam. Siteplan

House on the outskirts of Amsterdam, Kadoelenweg, Amsterdam
Program: single-family house
Architects: Equipe Amsterdam
Project architect: Huib van Zeijl, Daniëlle Segers
Garden design: 5F10 Amsterdam
Construction techniques: Constructieburo Landerd Schaijk
Building physics and installation techniques: Earth Energy advise Utrecht
Building contractor: Peter Peters Schaijk I Reuvers Bouw Oss
Kitchen: Scalo Antwerp [B]
Interior elements: Promaat bespoke interiors Udenhout
Area: 300 sqm
Completion: 2012