This Aikominori nursery school, for children from years zero to five years old, stands on the Kizugawa city, in Kyoto prefecture.
It is located on a hill in the southernmost of Kyoto prefecture, near the mountains. This corridor-type and one-story nursery school stands on an area where new town development has been launched to welcome new residents.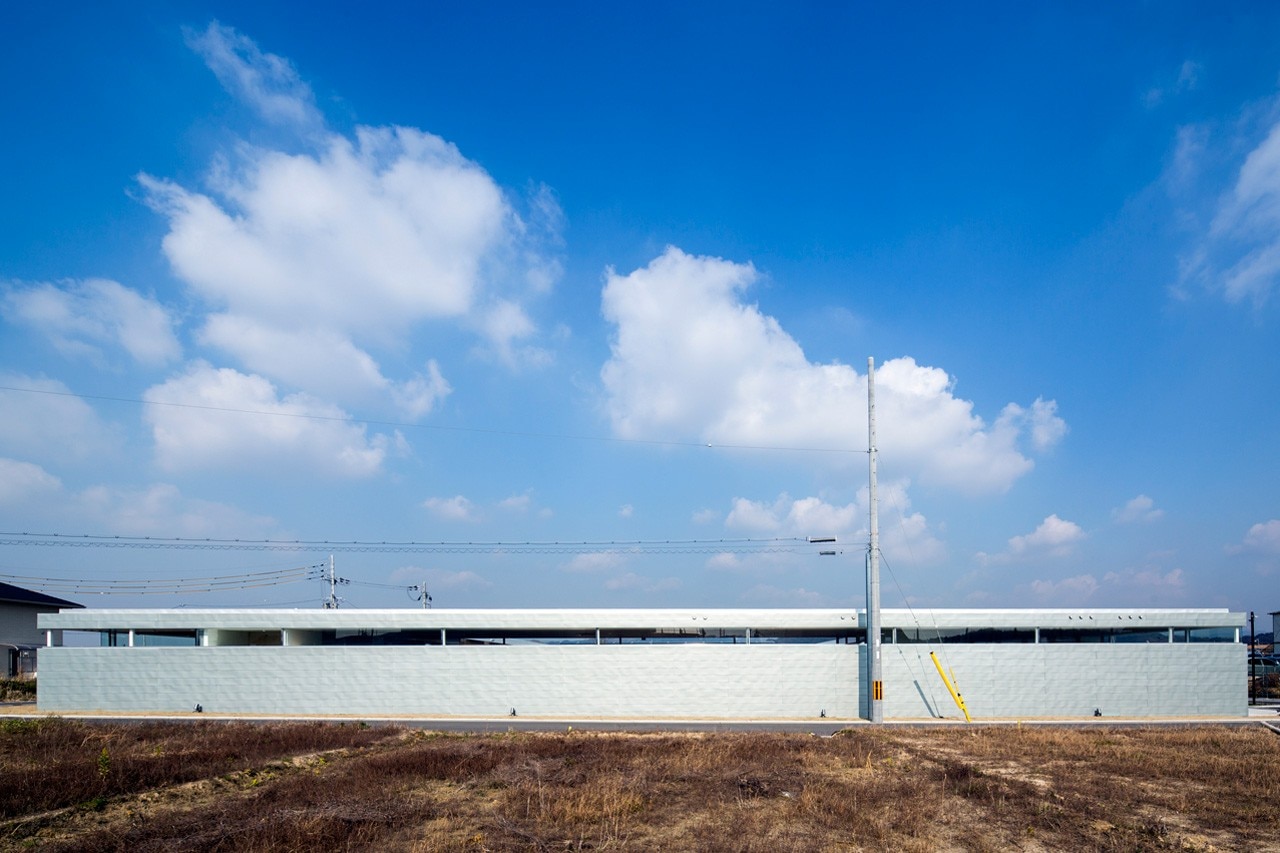 There are no big opening outside and only slit openings are created at eye level, whilst big windows are arranged toward the courtyard at the center of the corridor to integrate the safety concept.
By creating the internal opening space, the permeability of the whole school and the range where people can observe each other are increased, therefore it becomes the safest environment for children. There is no partitioning wall in the nursery space and the spaces are divided by movable furniture.

Aikominori nursery school, Kizugawa, Kyoto
Program : nursery
Architects : Yasuyuki Fukae Architects
Area : 1231 sqm
Completion : 2014