The project sets the stage for a special relationship with nature through views that open up toward the skies as well as toward new plantings and landforms.

Creating a sense of contact with nature is crucial, given that many people first become aware of the night sky outside the city in natural settings like a forest clearing or the edge of a lake. In such settings, the longer the eye rests on the heavens, the more the stars are revealed and the more magical the experience becomes. Accordingly, linking the experience of stargazing to nature was a key concern.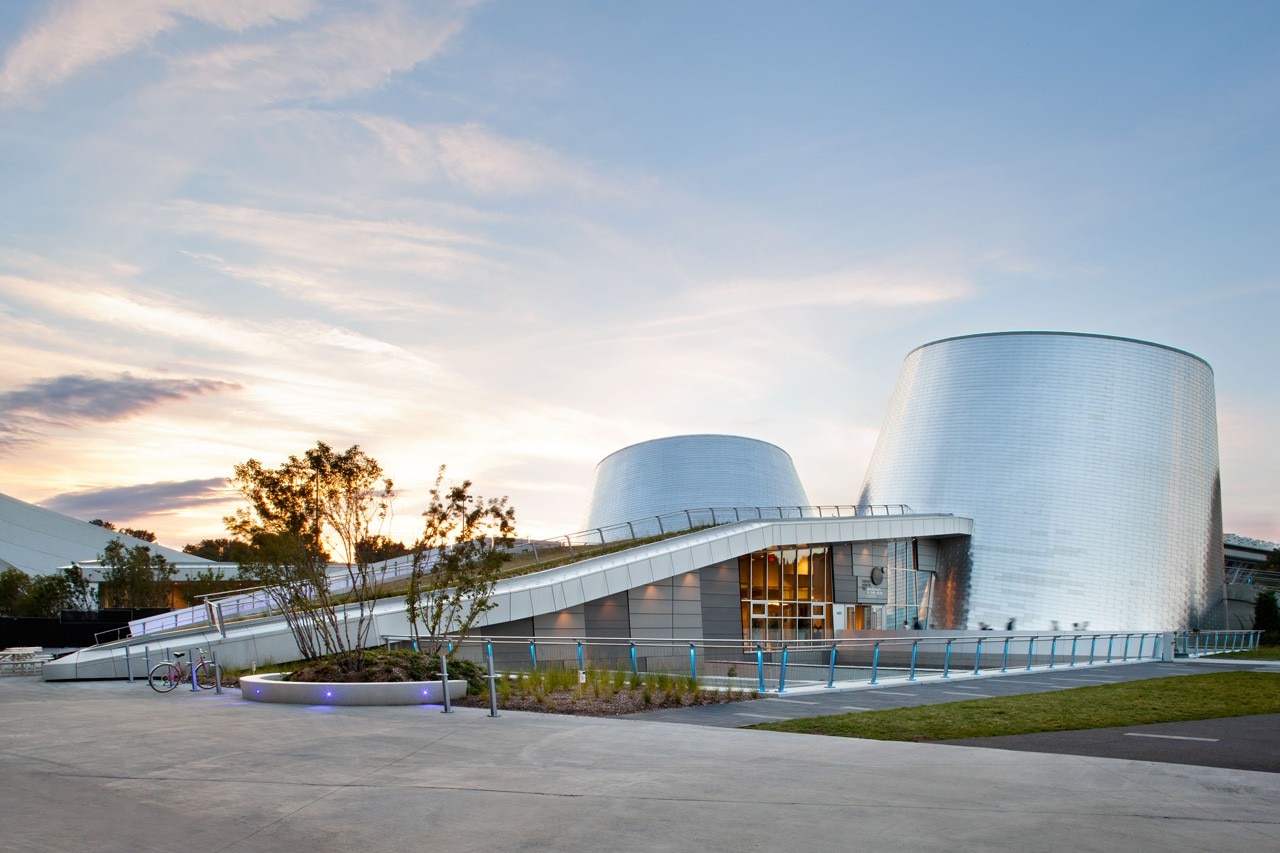 To encourage users to frequent the site and make it their own – one of the project's main objectives – the designers created a range of human-scale outdoor environments. The Olympic site's concrete slab was topographically manipulated to create a new publicly accessible landscape. Reworked and reoriented to make way for both interior and exterior public spaces, the new configuration affords better flow as well as ease of movement between different levels. A "constellation" of isles of greenery completes the design.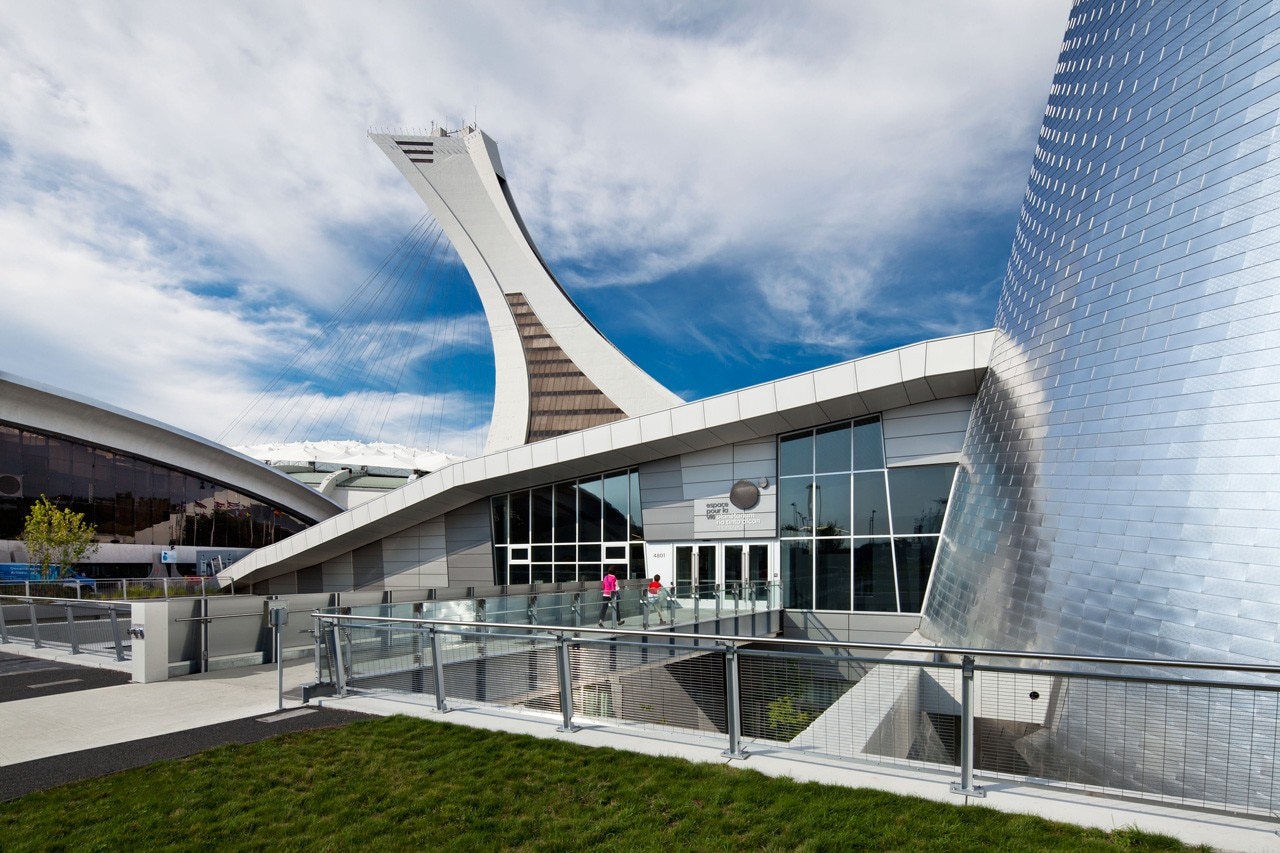 Two enormous truncated cones pointing skyward, evoking telescopes scanning the universe, call attention to the site and give it a strong visual identity, making it clearly identifiable in the Olympic Park and among neighbouring structures.
In terms of functionality, the planetarium is divided into three levels. The first, dedicated to groups, links to the Biodôme and mechanical areas. The second (ground floor) is given over to public spaces and the two Star Theatres, while the third houses office space.

Rio Tinto Alcan Planetarium, Montréal, Québec
Program : planetarium
Architects : Cardin Ramirez Julien + Ædifica
Client : Espace pour la vie
Mechanic and electrician : Dupras Ledoux
Structure and civil engineering : SNC Lavalin
Scenography and multimedia : Go Multimedia
Landscape architecture : Fauteux et associés architectes paysagistes
Food services : Bernard et associés
Building code consultant : Sylvie Destroismaisons
Consultant en enveloppe du bâtiment : Patenaude Trempe
Universal accessibility : Société Logique
LEED consultant : EXP