The house is located on a site which can be called a cliff with a maximum elevation difference of 14m and a maximum slope angle of about 70 degrees.
The main features of this site are the views of the sea horizon and rich greenery. The house was planned with consideration of maximizing the utilization of its appeal.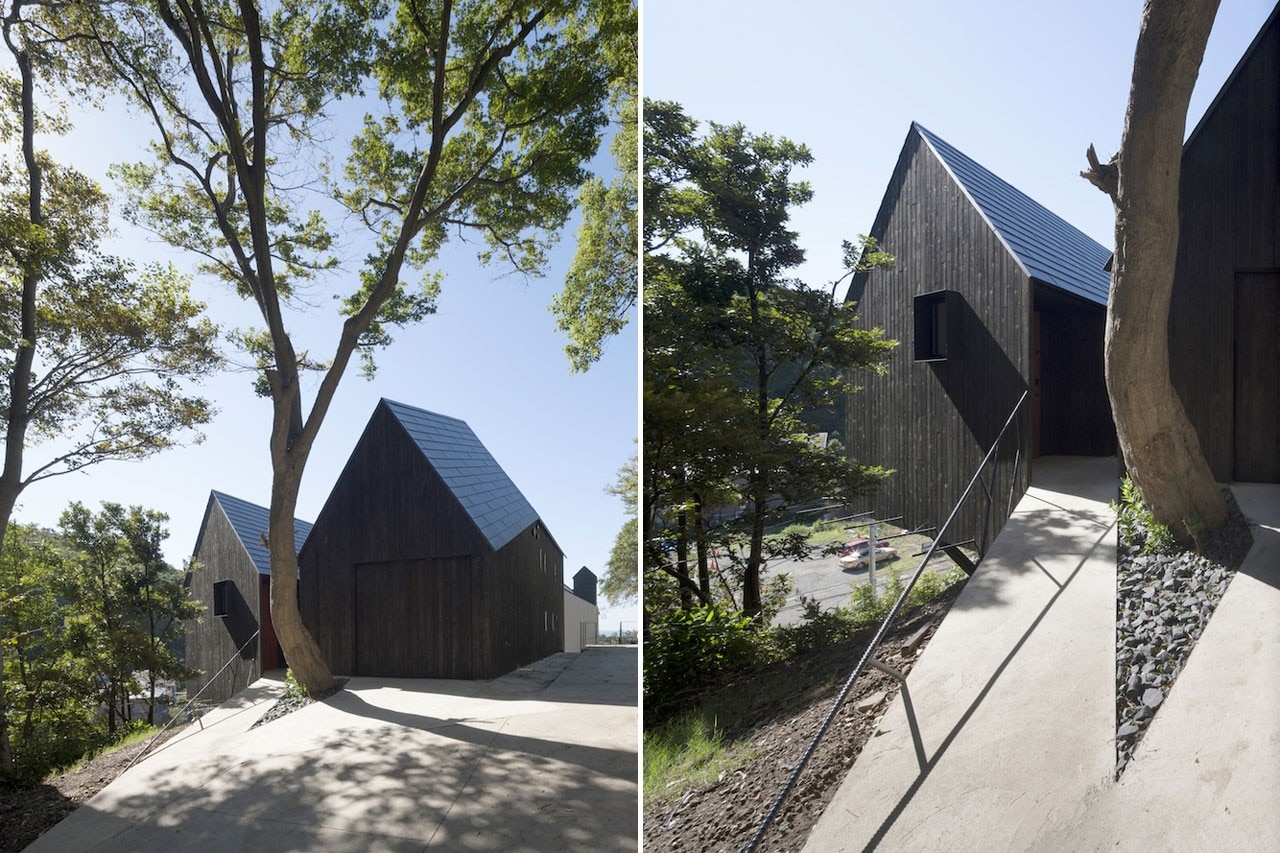 A plan was sought to leave the trees and to create a scenery in which the building blends in. An intuitively germinated image was that of a floating birdhouse with a pointy delta-shaped roof, hanging from a big tree.

As a result, the birdhouse was fixed as if hooked on a block of RC, which was embedded into the ground. The cantilever with a 4m x 13m flat surface, which supports the floating birdhouse, is supported by an RC slab and narrow steel-frame branches.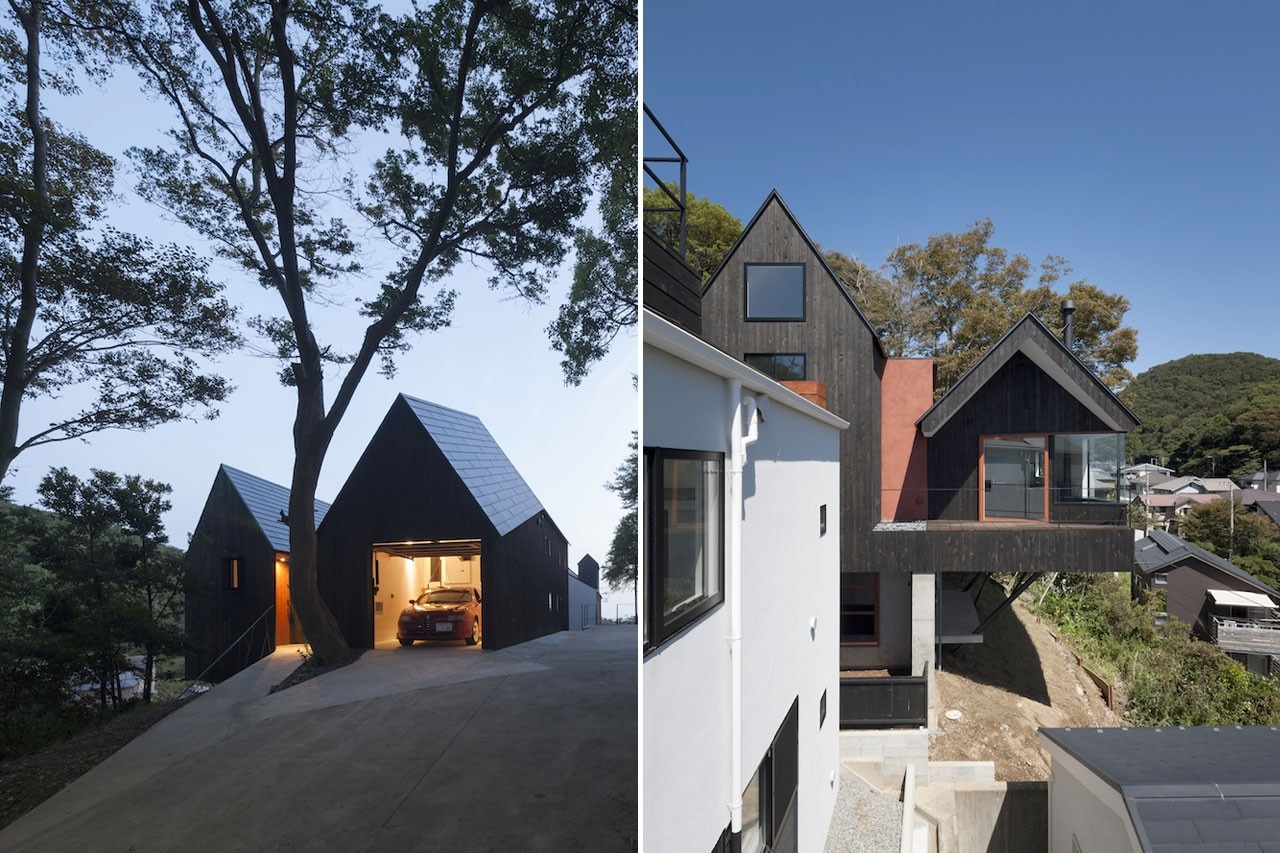 The way of letting natural light into the interior space allows one to feel the purity of the sunlight, as well as intensifies the beauty of the shadows, which is at the extreme opposite of the light. Walls are arranged to dramatically invite the strong light. A gradation of shading, which is visualized by trimming and manipulating light, causes retinal shrinkage as well as reminds us of the traditional Japanese appreciation of "shadow" parts.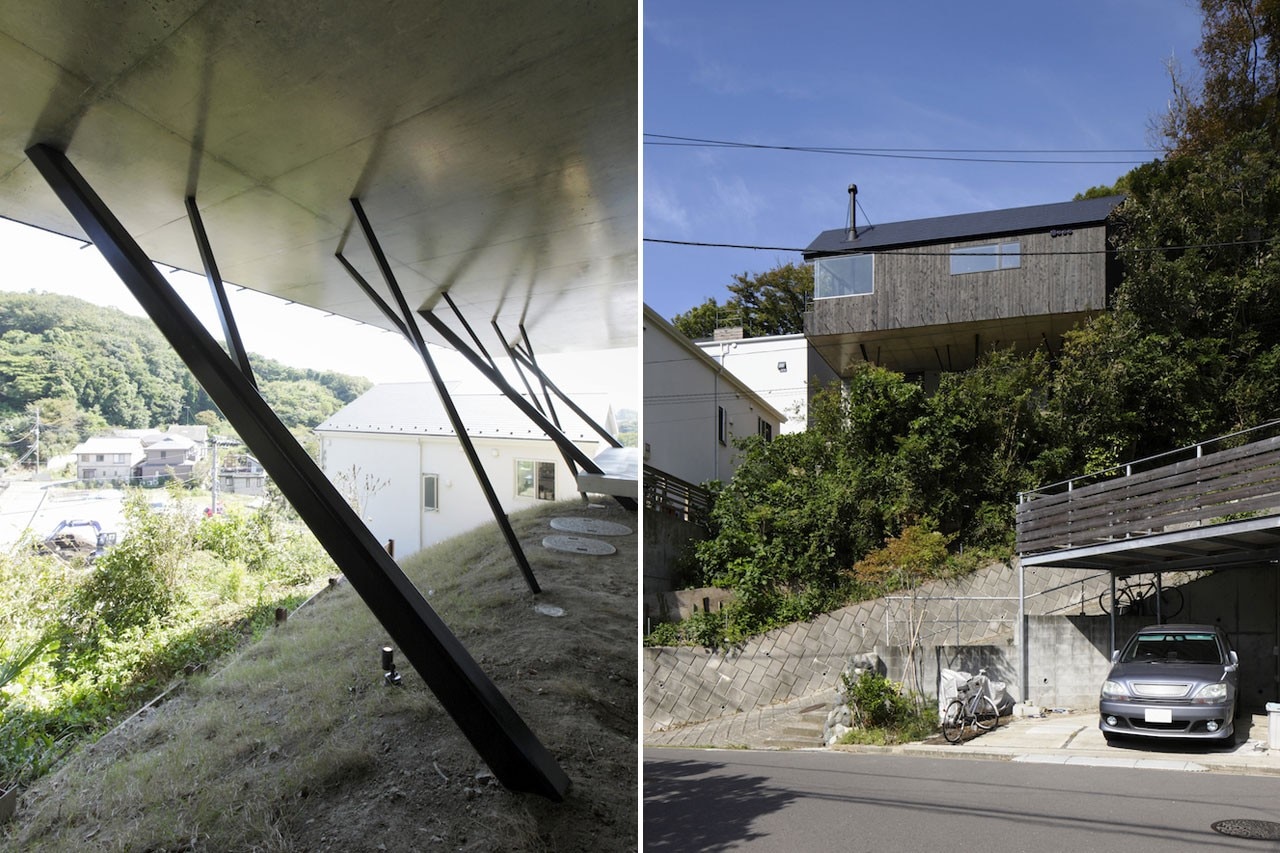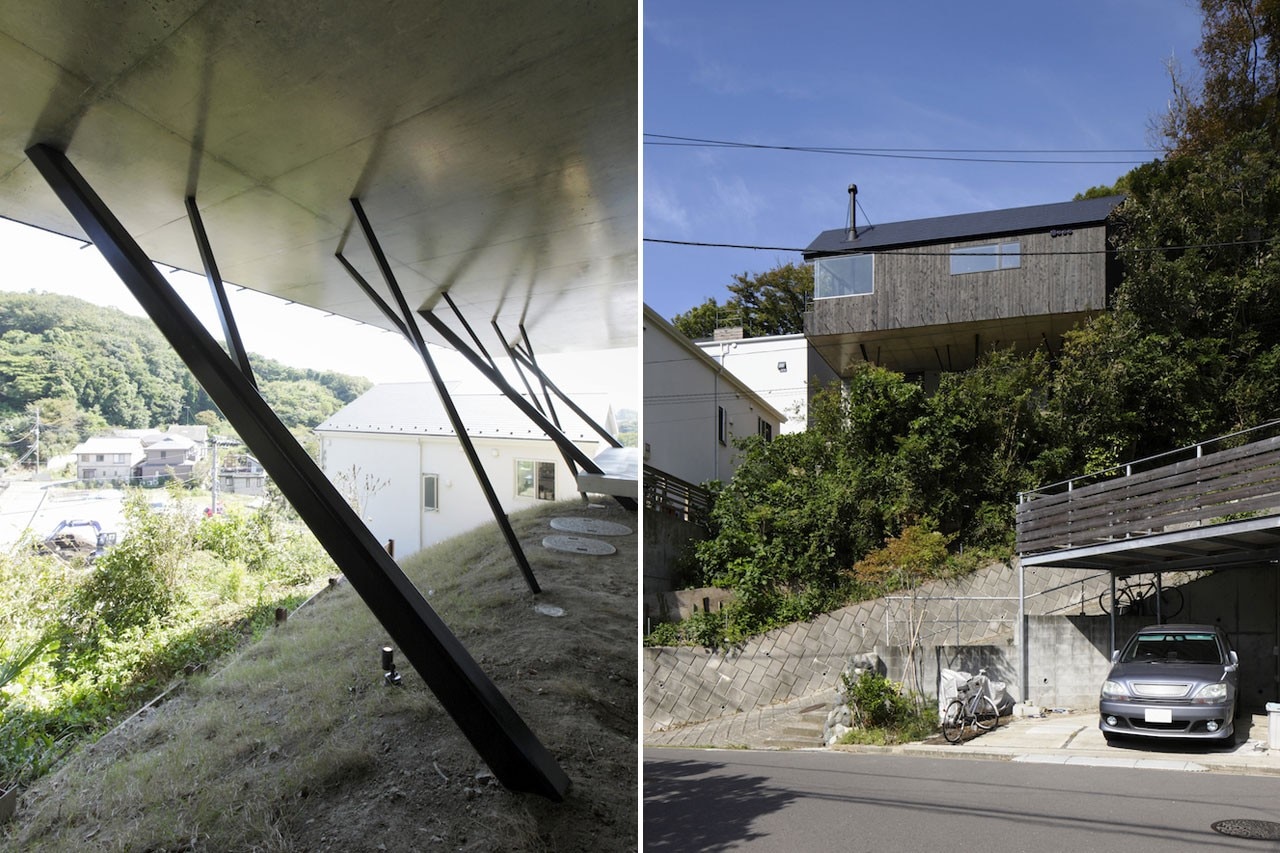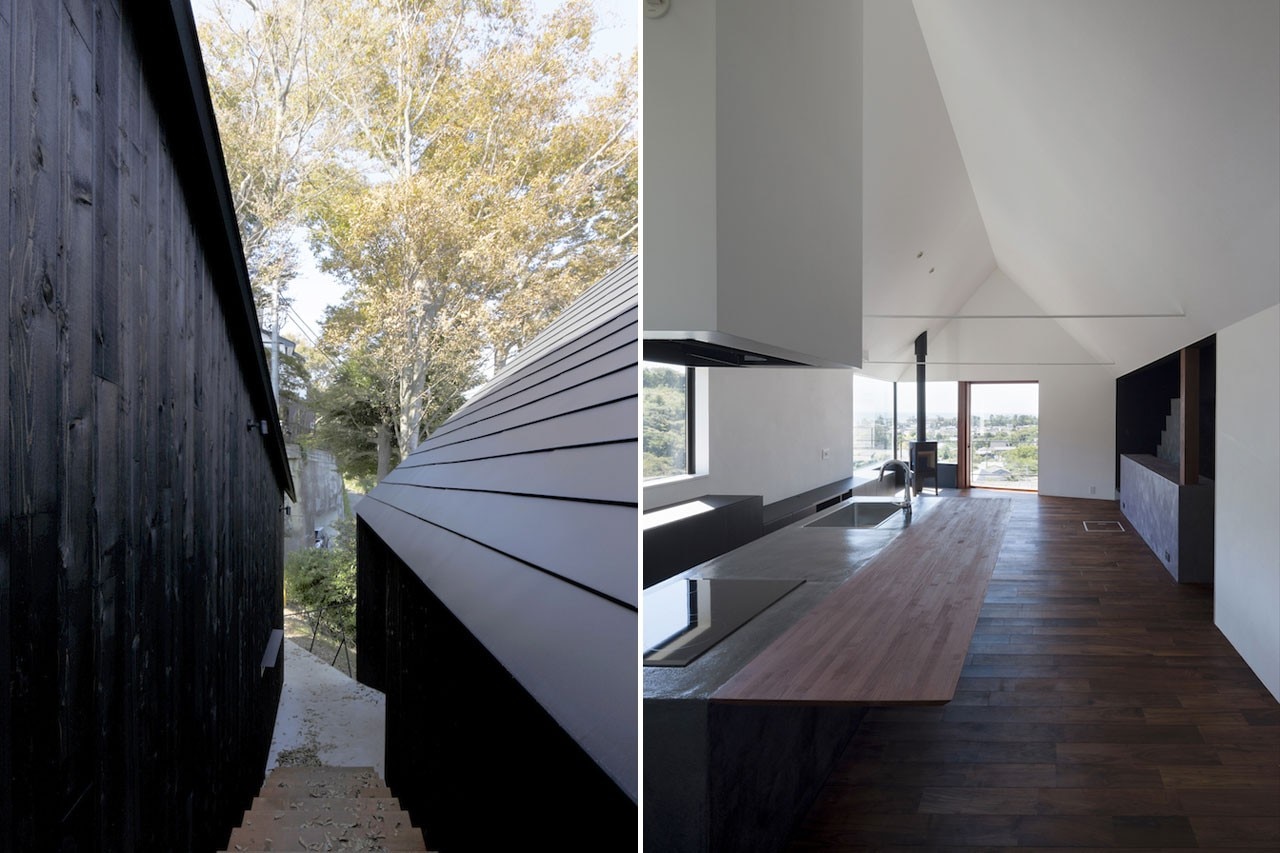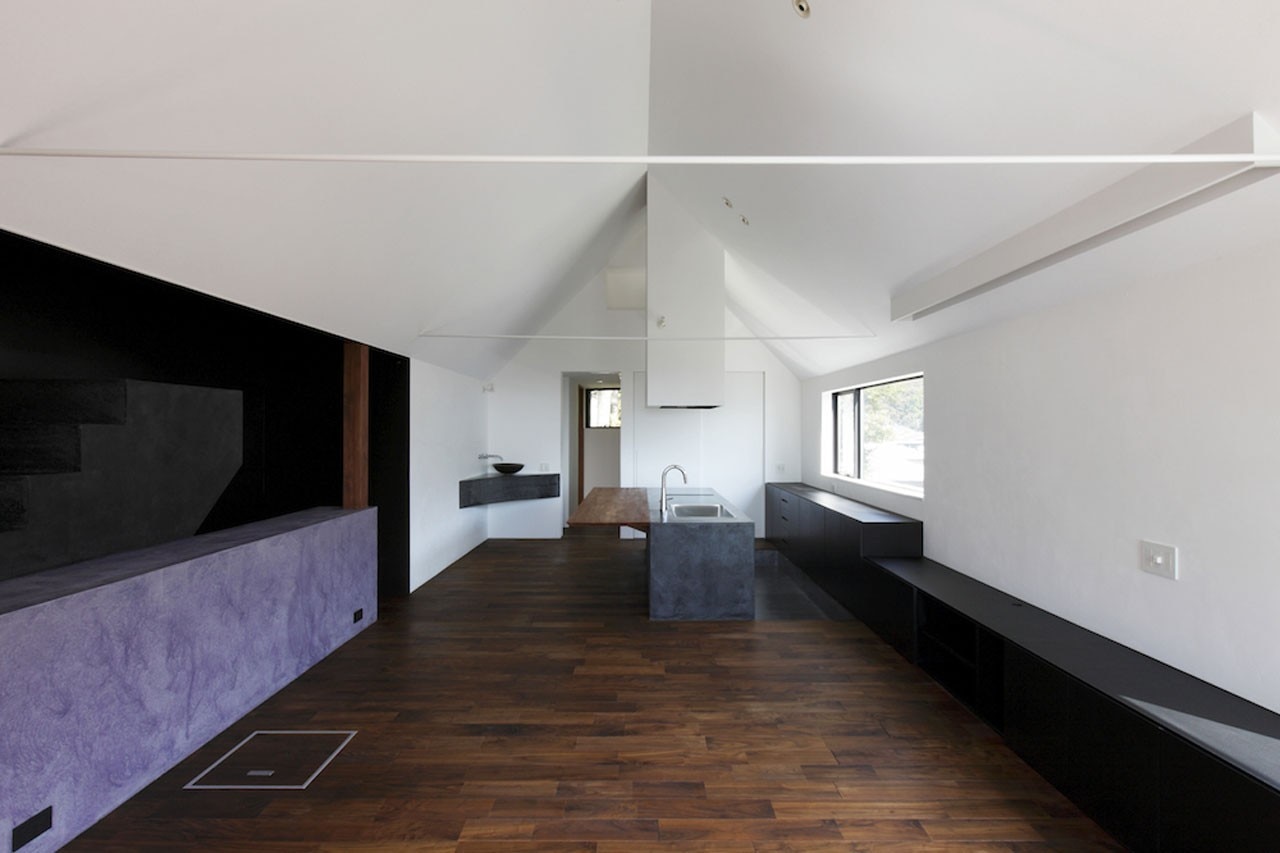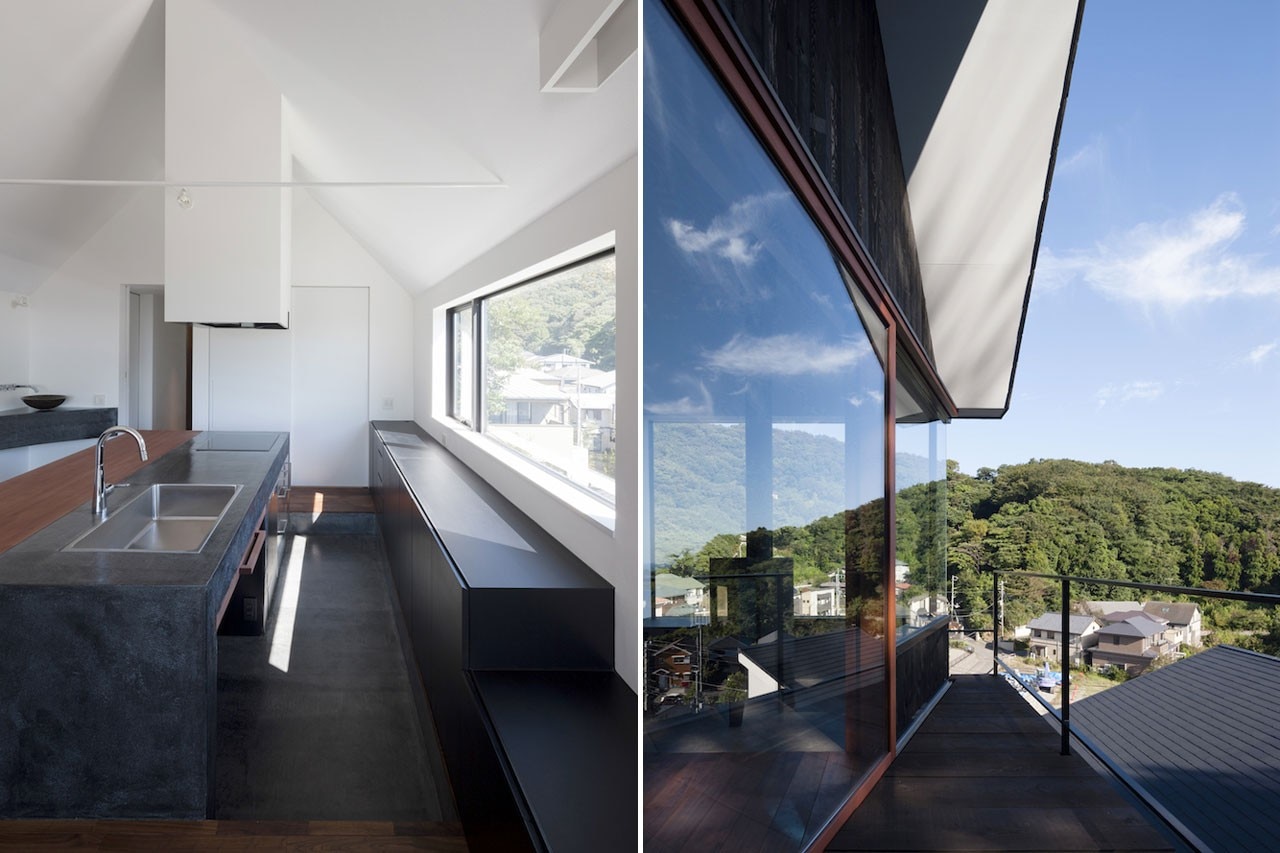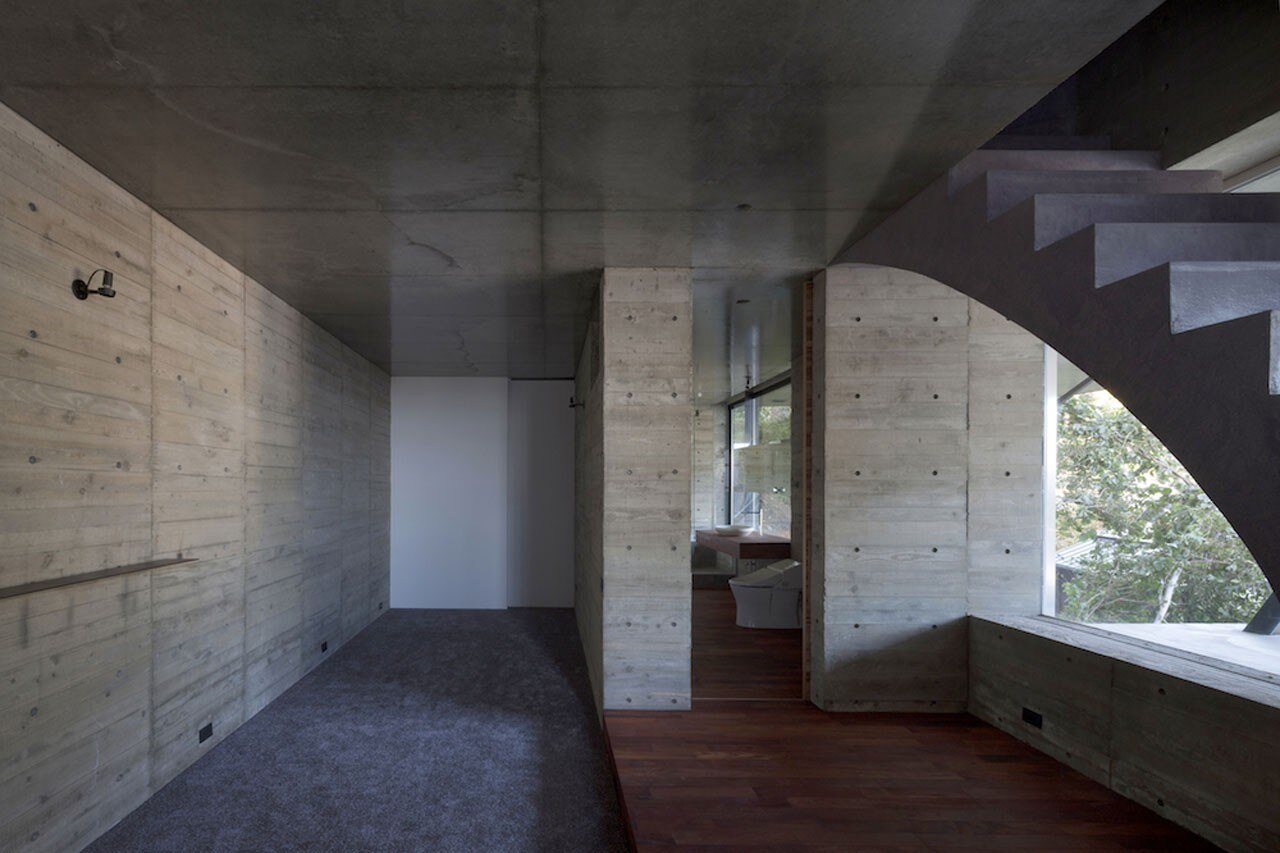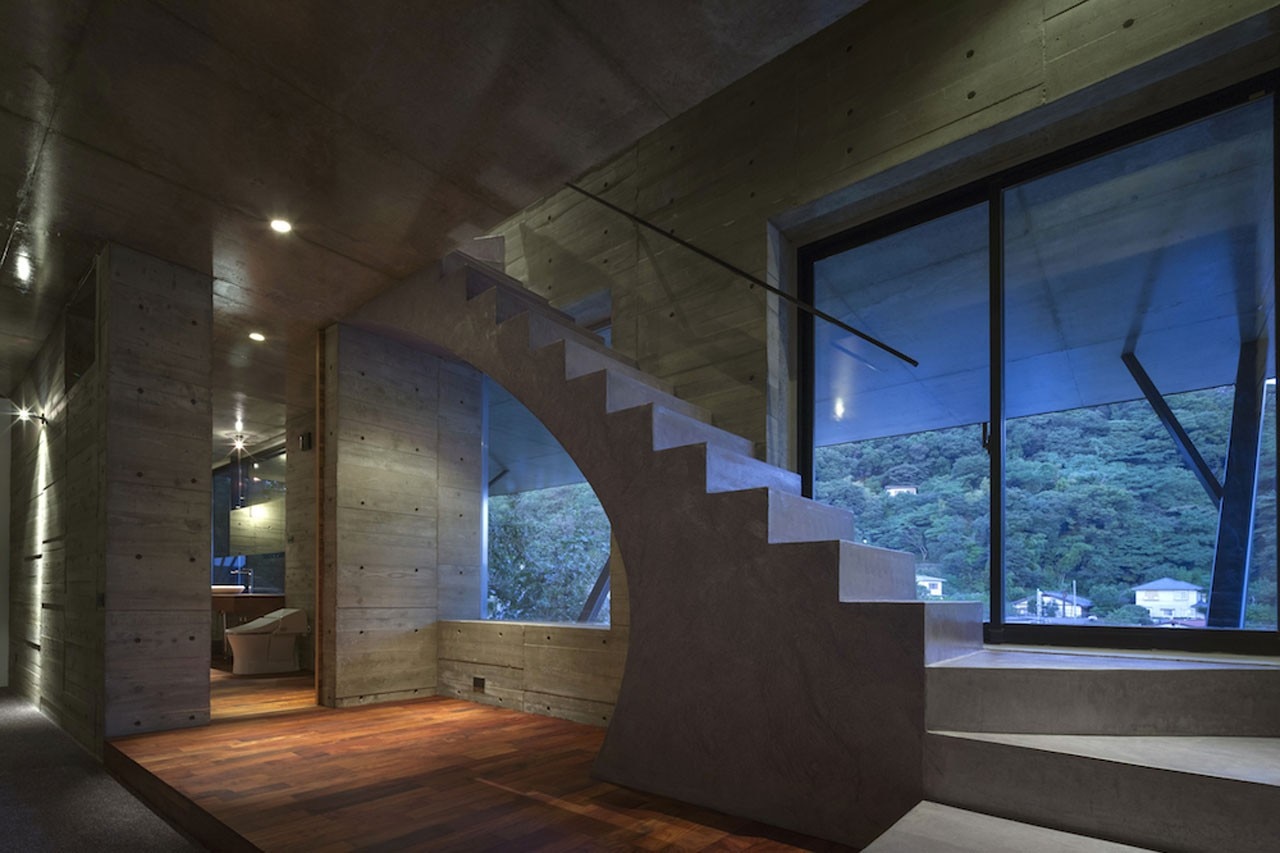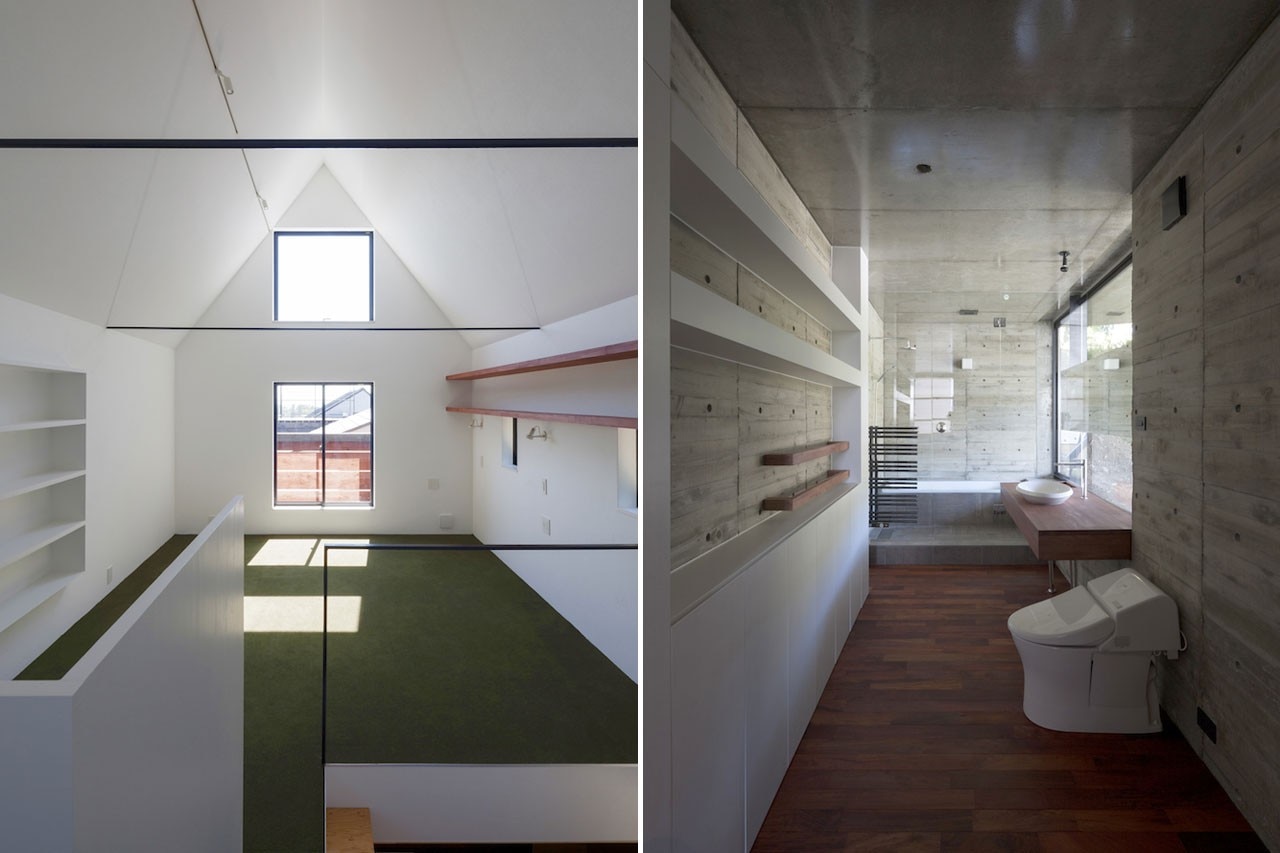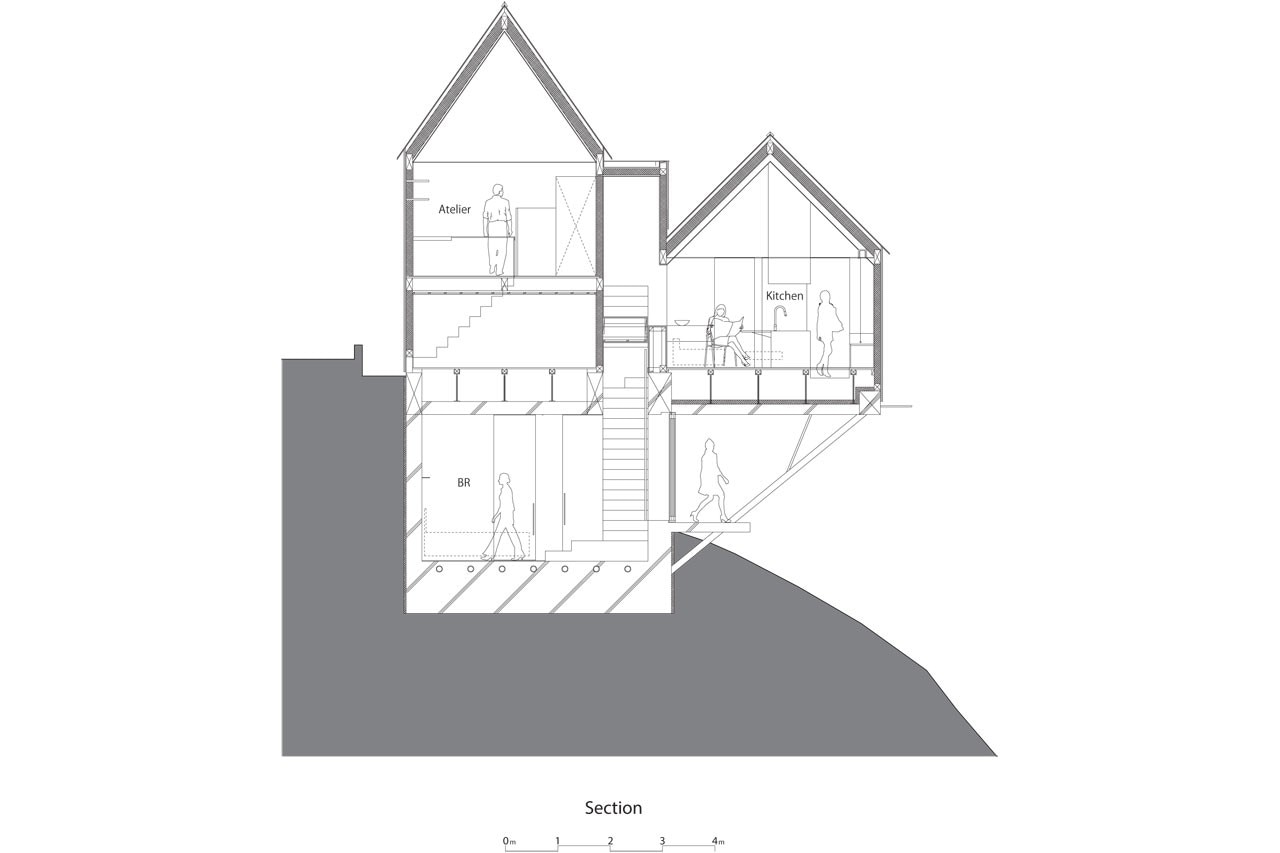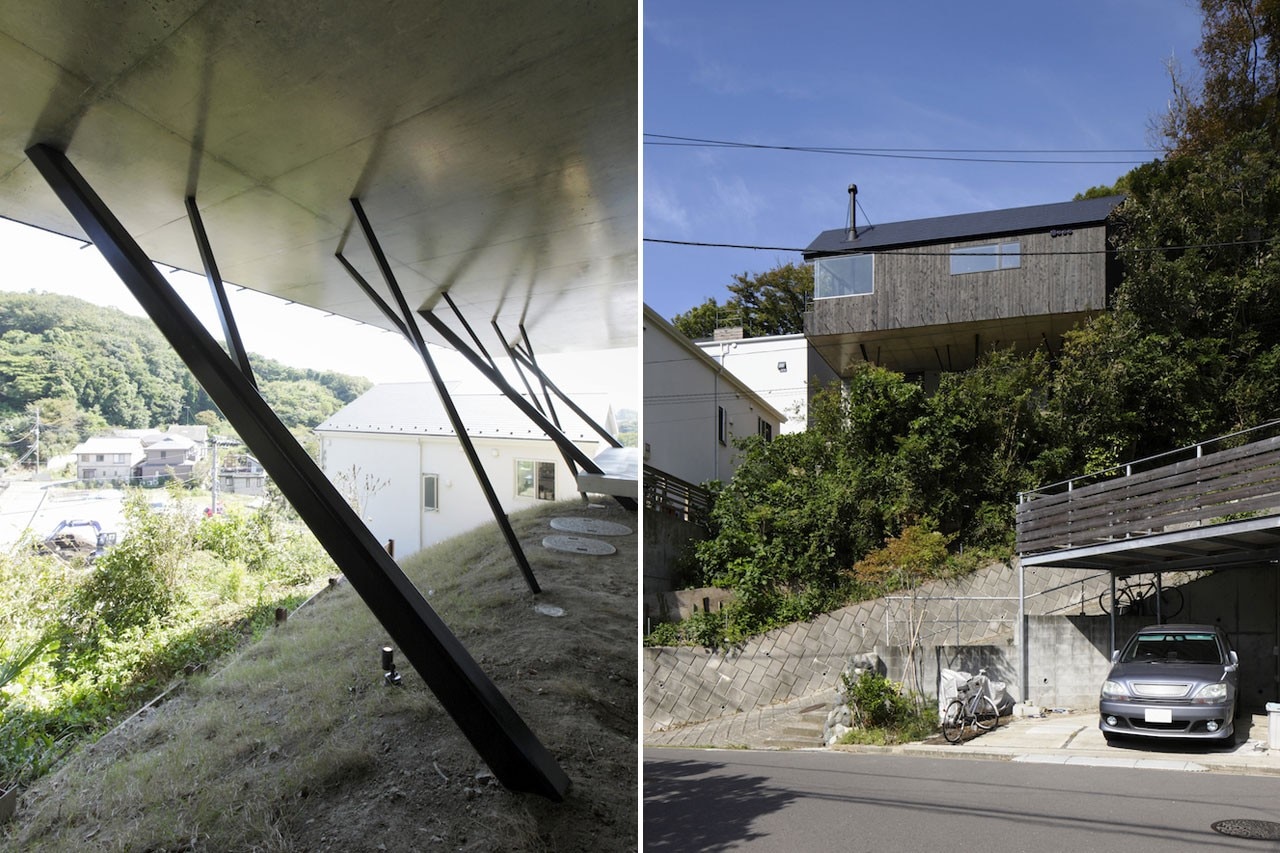 Cubo Design Architect, Cnest, Oiso-cho, Kanagawa, Japan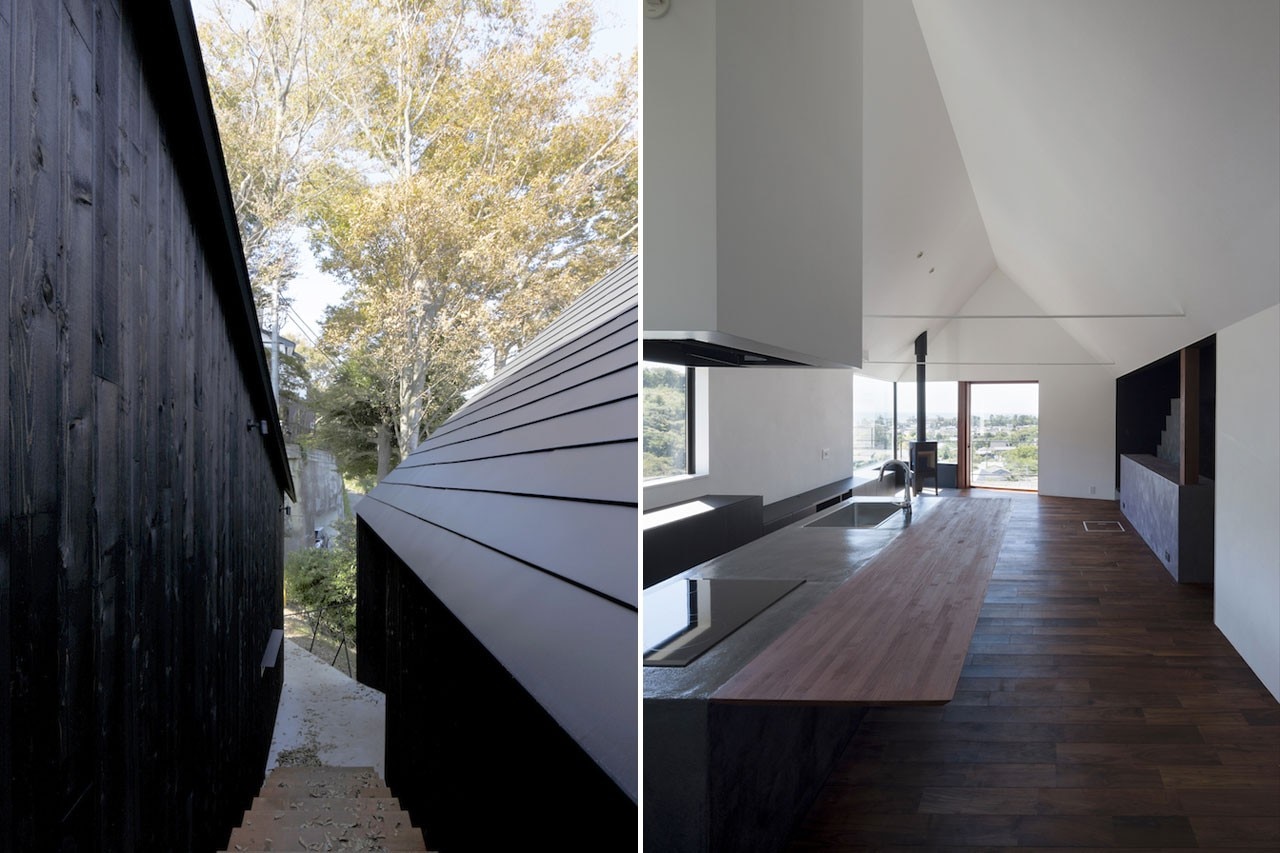 Cubo Design Architect, Cnest, Oiso-cho, Kanagawa, Japan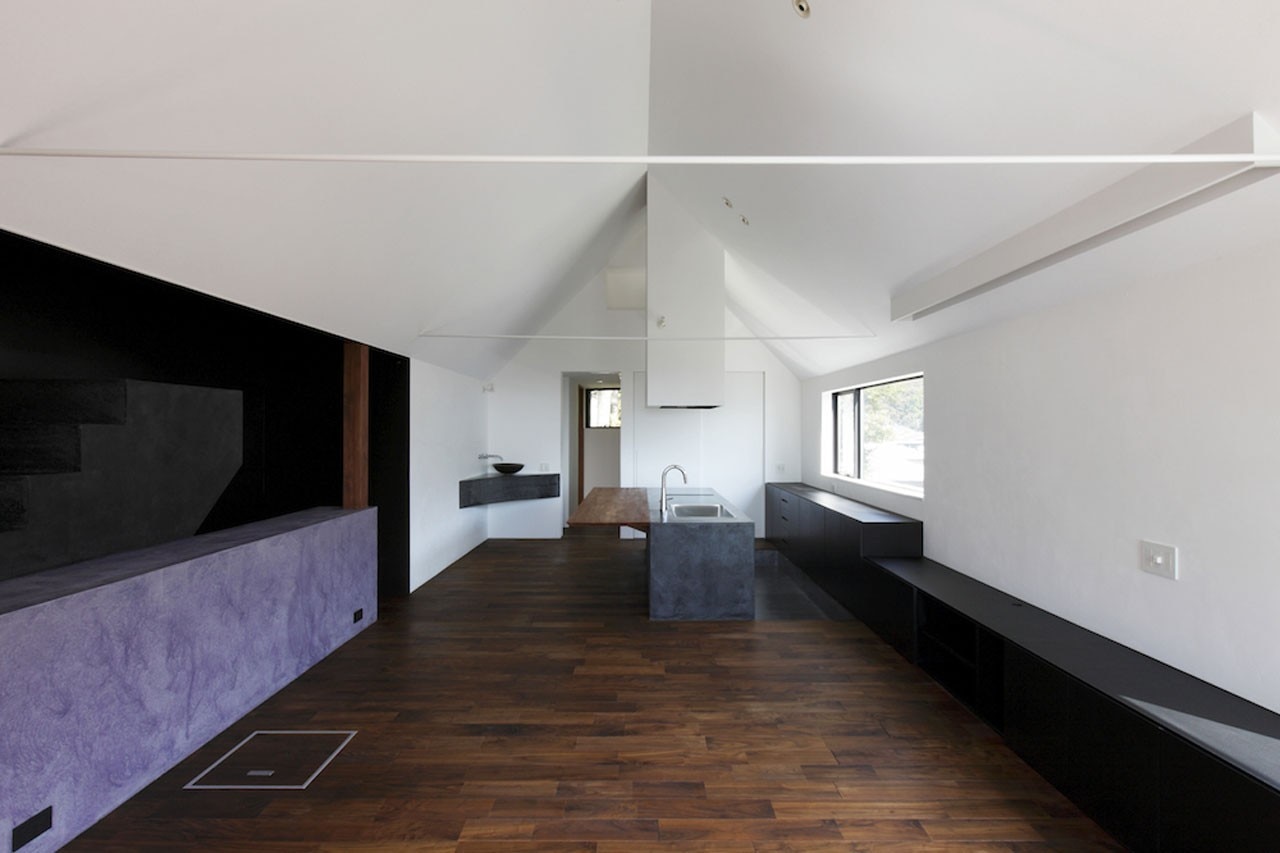 Cubo Design Architect, Cnest, Oiso-cho, Kanagawa, Japan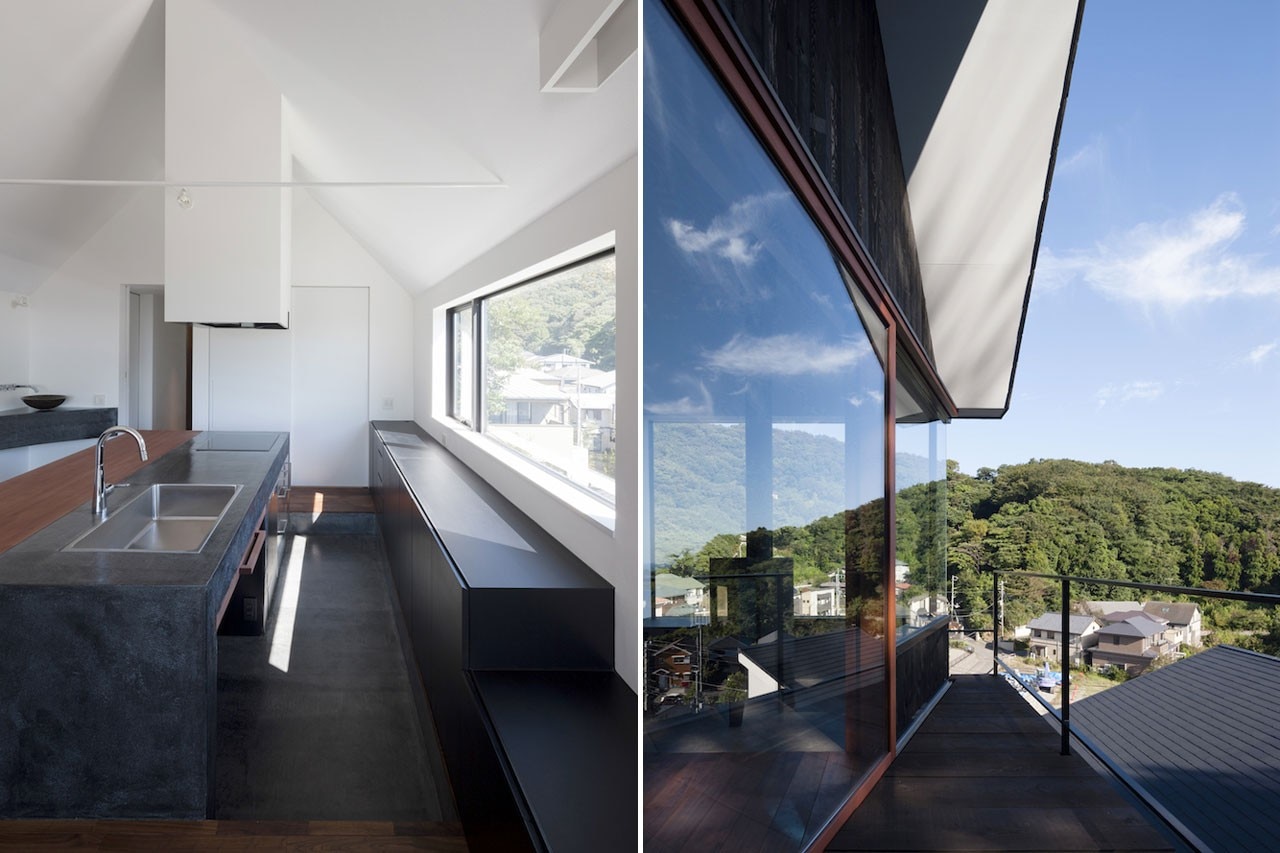 Cubo Design Architect, Cnest, Oiso-cho, Kanagawa, Japan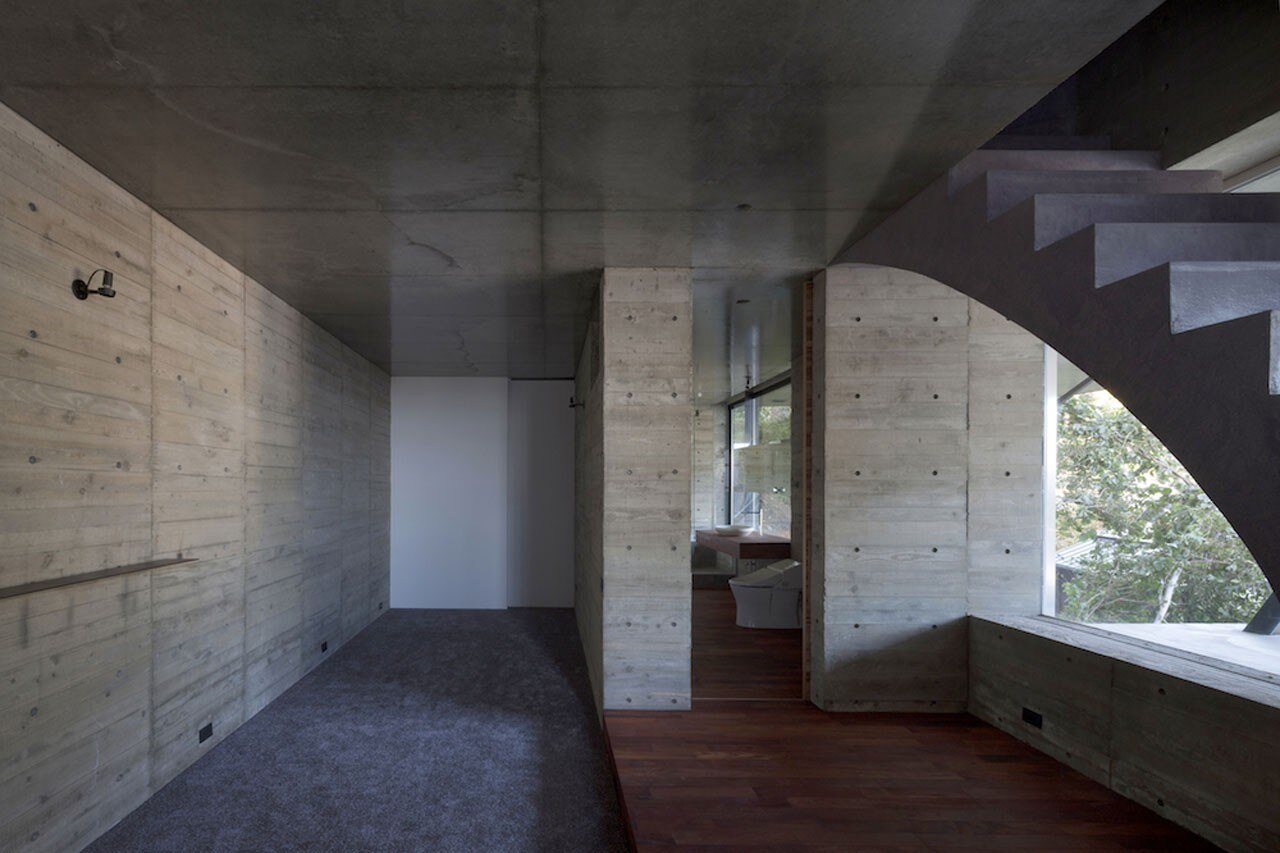 Cubo Design Architect, Cnest, Oiso-cho, Kanagawa, Japan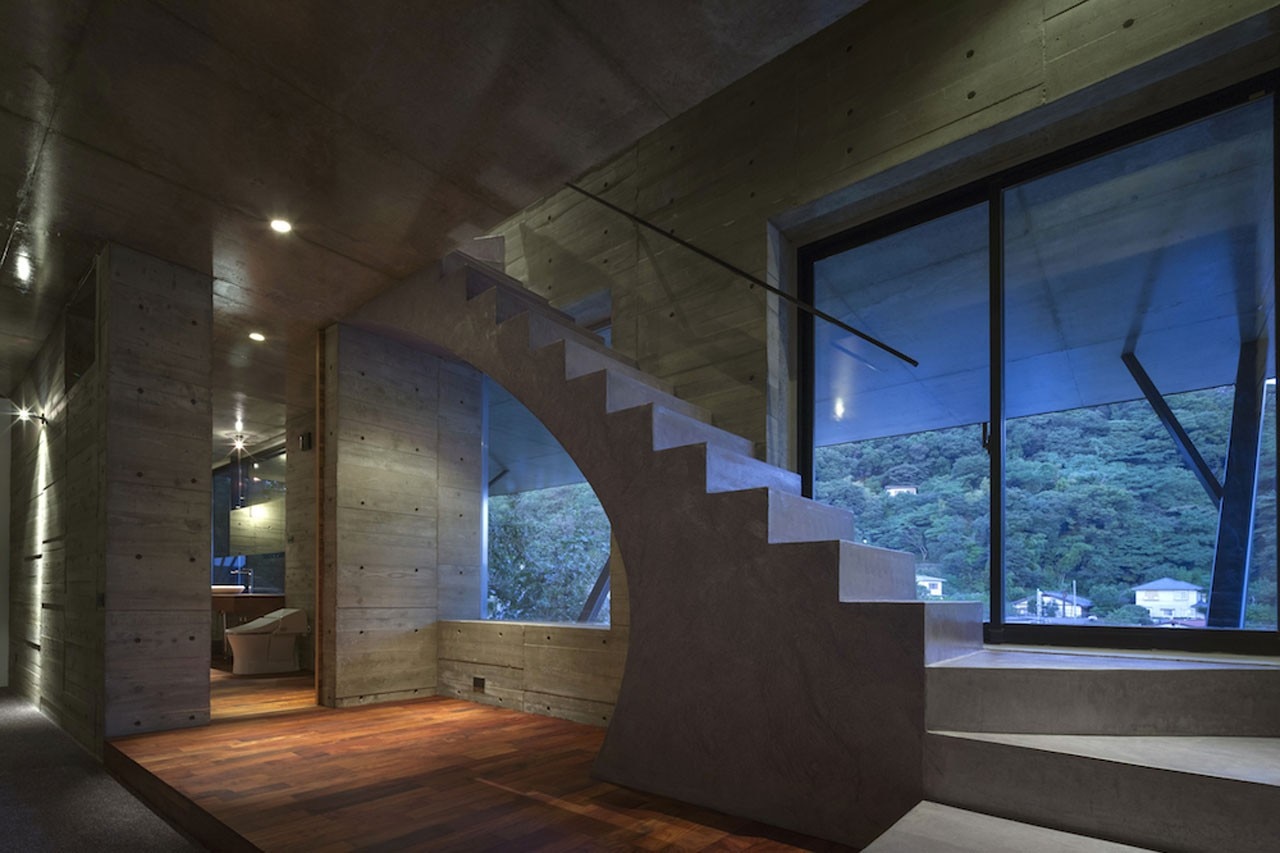 Cubo Design Architect, Cnest, Oiso-cho, Kanagawa, Japan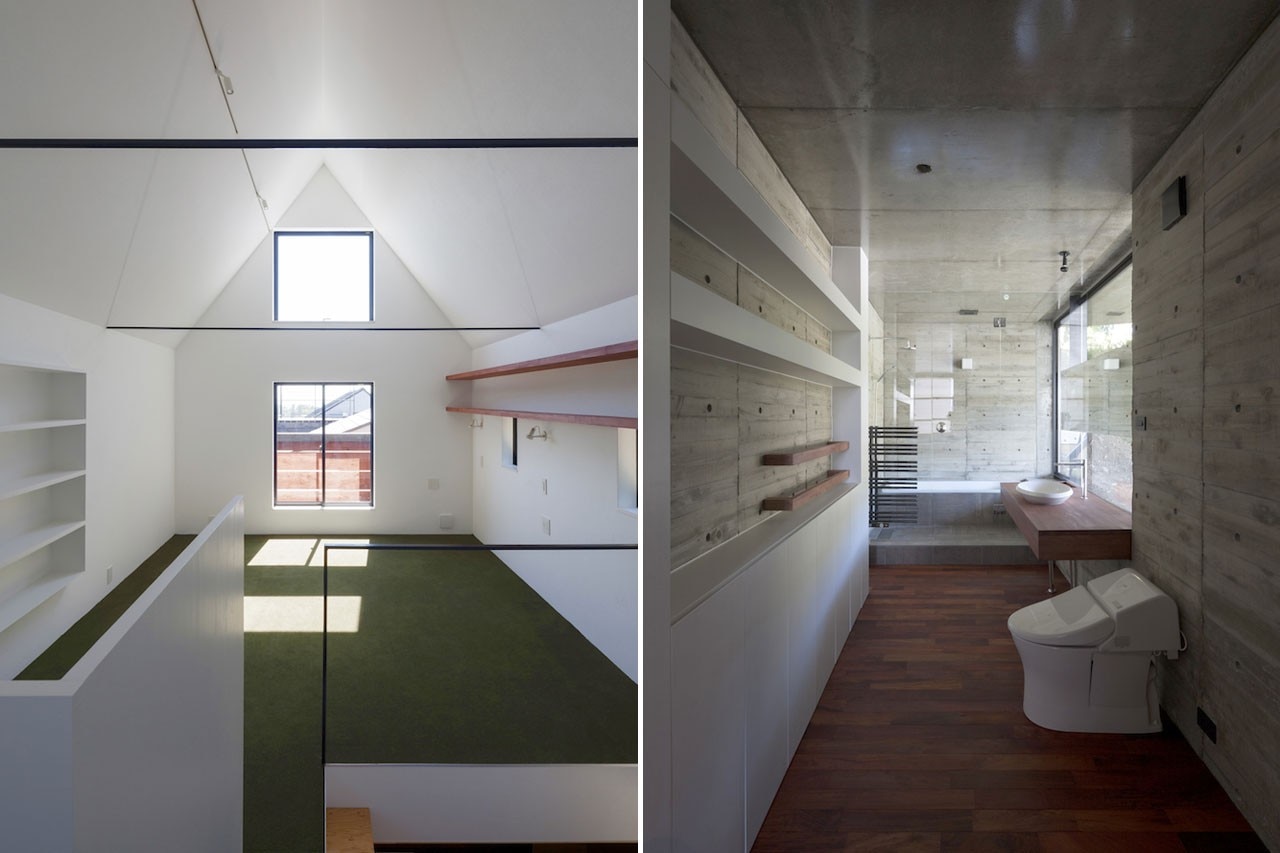 Cubo Design Architect, Cnest, Oiso-cho, Kanagawa, Japan
cnest_ground floor plan
Cubo Design Architect, Cnest, Oiso-cho, Kanagawa, Japan. Plan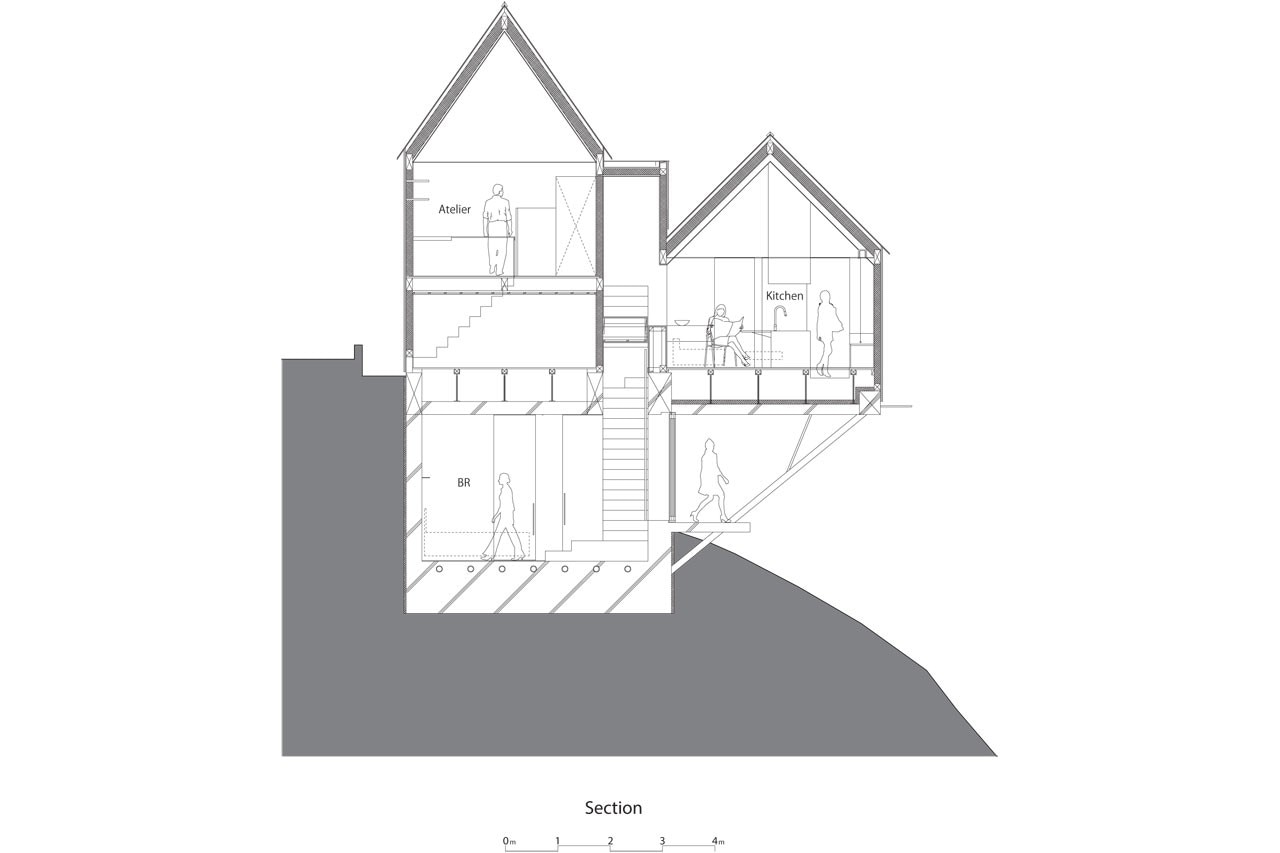 cnest_section
Cubo Design Architect, Cnest, Oiso-cho, Kanagawa, Japan. Section

Cnest, Oiso-cho, Kanagawa, Japan
Program: single-family house
Architect: Hitoshi Saruta / CUBO design architect
Structural Engineer: Kenji Nawa (NAWAKENJI-M)
Area: 338 smq
Completion: September 2013