The Garden House has been designed by De Matos Ryan to accomodate a modern family with seven children.
The design of The Garden House has been driven by three challenges: the clients' ambitious requirement for increased space; the need to incorporate compulsory flood-proofing measures due to the site's close proximity to the River Thames; the planning restrictions to prevent the overlooking of neighbouring properties.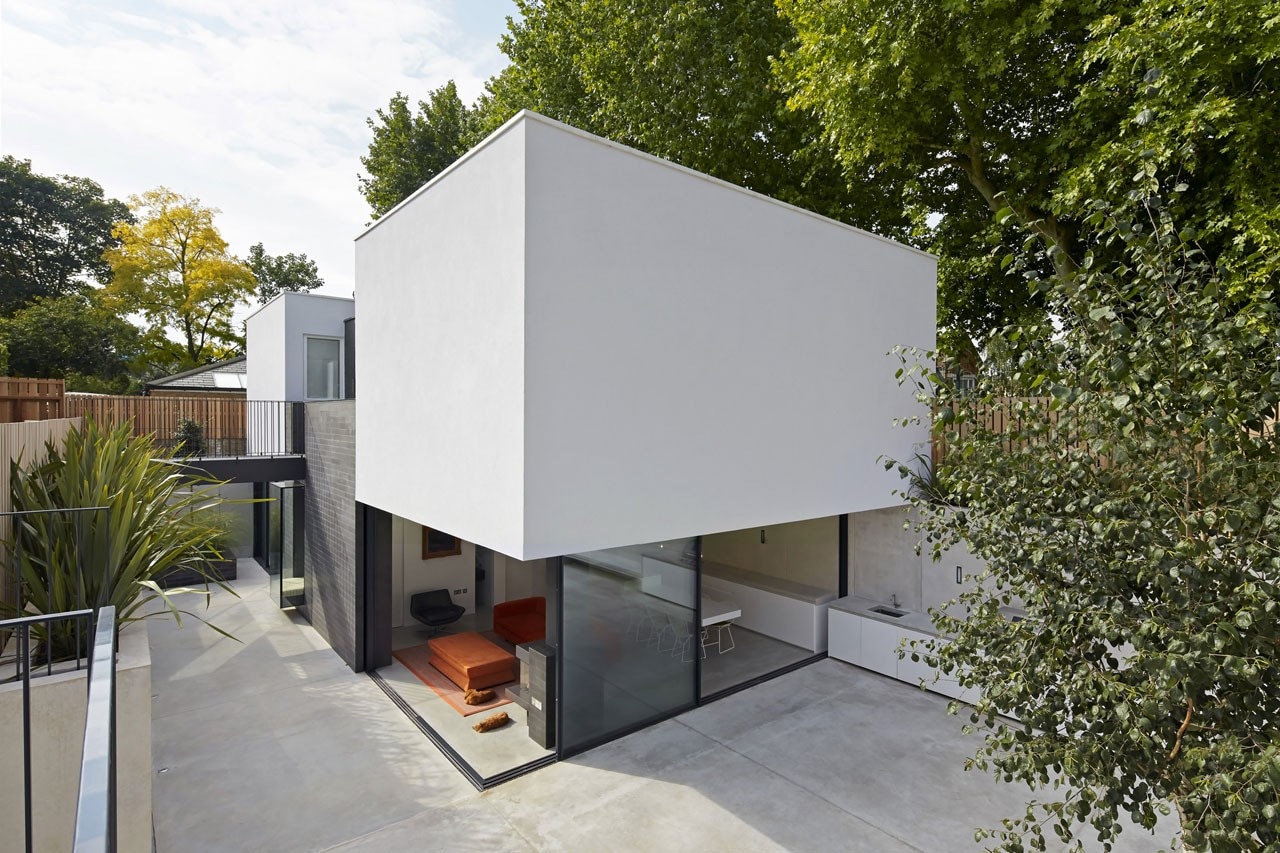 The new house comprises five bedrooms, three bathrooms, a study and a kitchen/living room. The garden was excavated to create a high-sided watertight concrete courtyard, which increased the floor plate of the property without affecting the single storey appearance at garden level. The living areas are at courtyard level and benefit from full height glazing; the bedrooms are arranged at first floor level in clean white volumes that float above the glazing.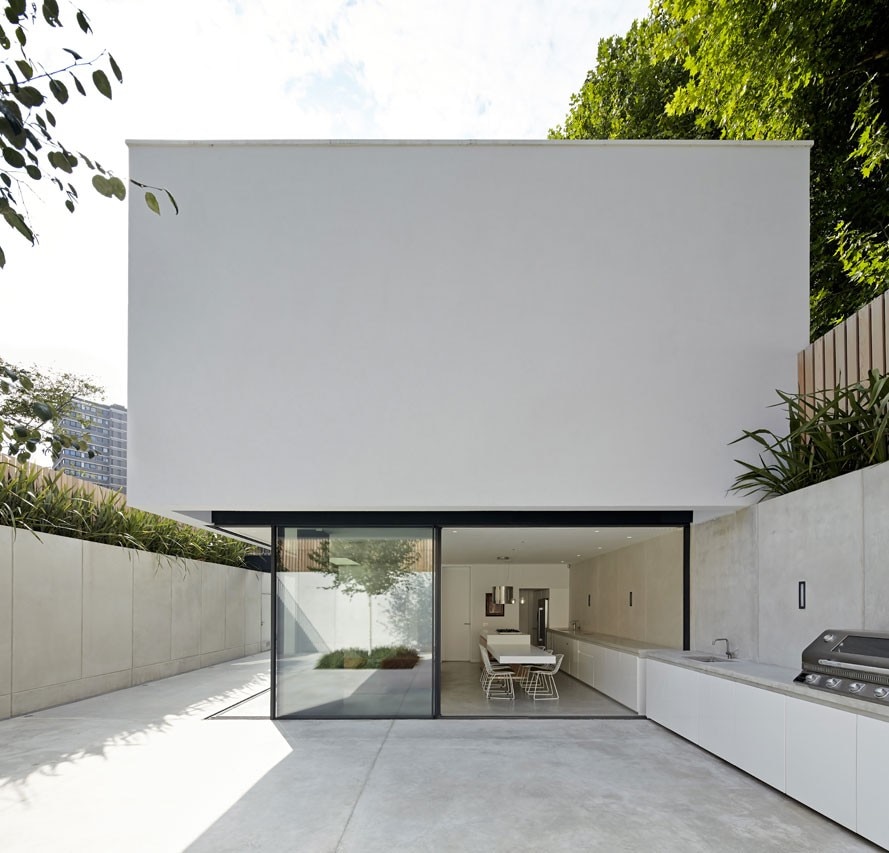 A bridge at garden level bisects the white box and marks the entrance to the property.
Windows are discreetly located on the side and rear elevations to comply with planning restrictions and frame views out. A combination of internal lightwells and rooflights ensure that the bedrooms are flooded with natural daylight. Top lit hallways and bathrooms connect the volumes.
It is the sunken courtyard, characterised by white pigmented concrete walls and floor that defines The Garden House and lends the house an exotic sensibility. Sliding doors open up the corner of the house offering a seamless transition to a tranquil enclosed landscape in which to escape London life.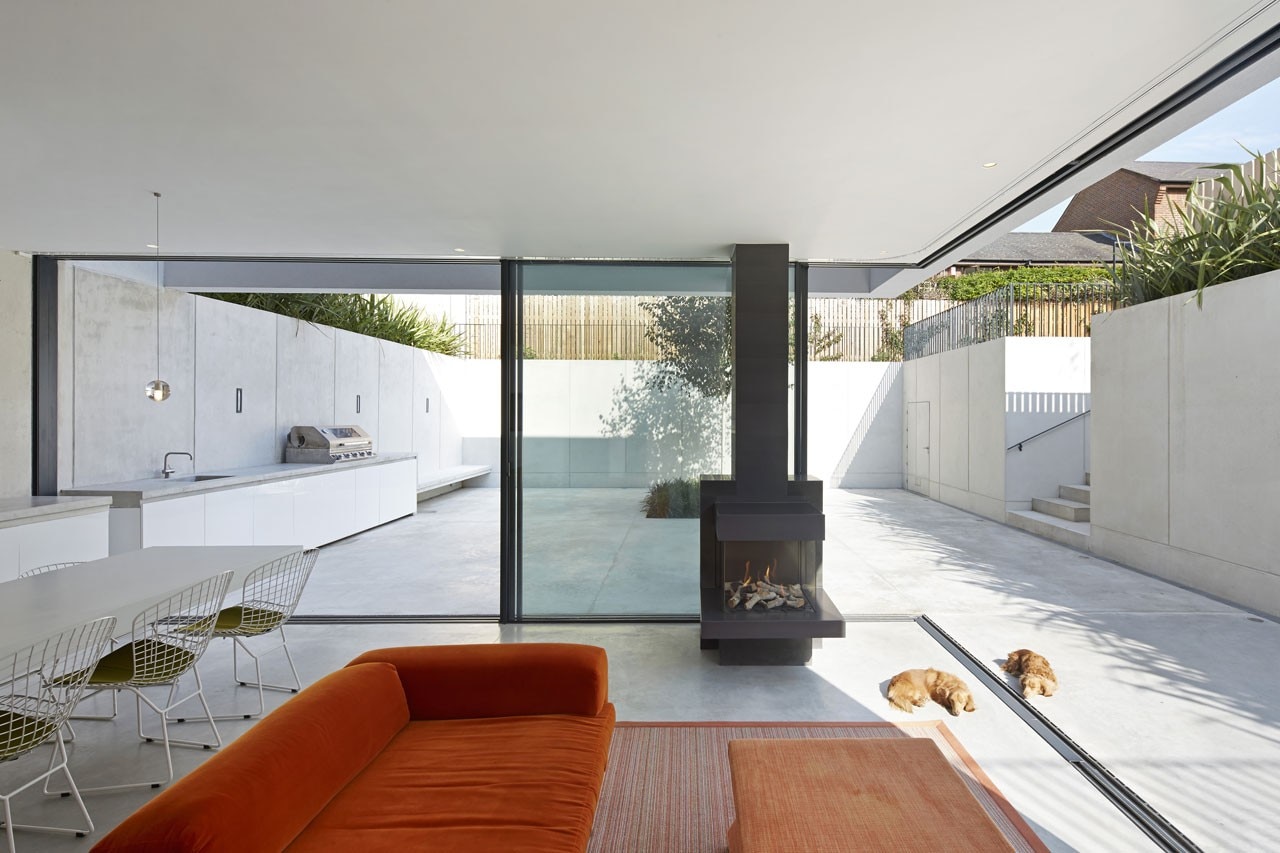 A playful improbability of form manifests itself throughout the scheme: from a floating dining table cantilevered from the kitchen worktop to the apparent mass of the upper volumes that appear to float above a glass wall. This playfulness was a key aspiration for the project to add to the surprise and delight of discovering a house at the bottom of a garden.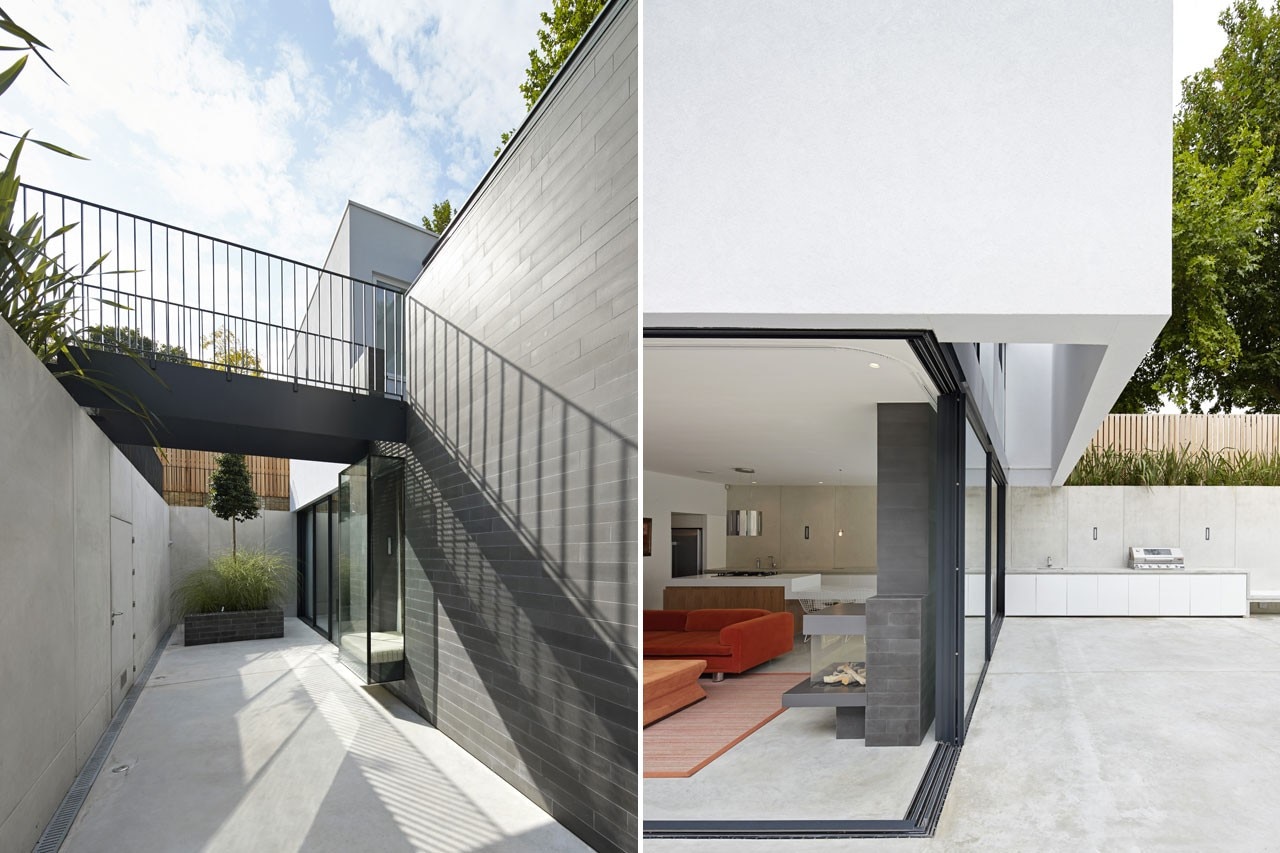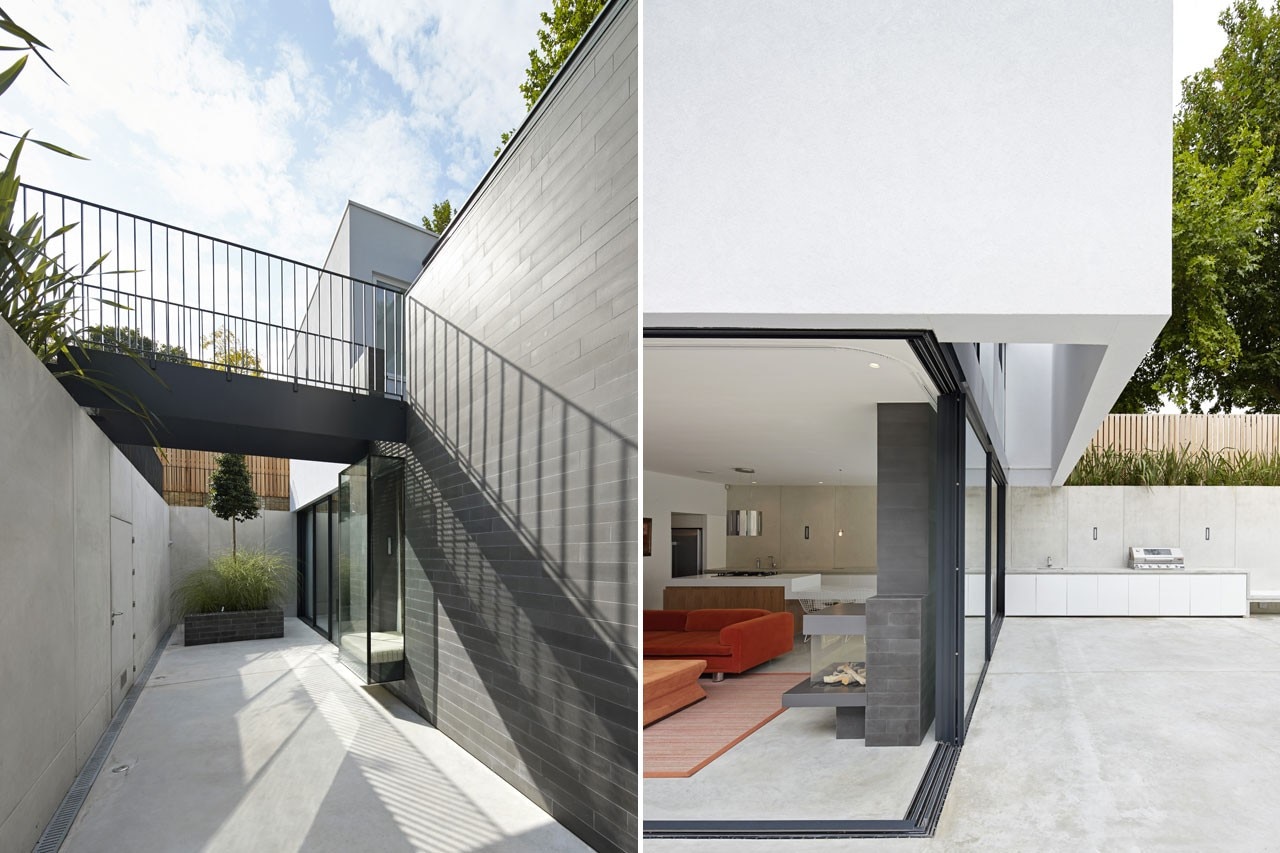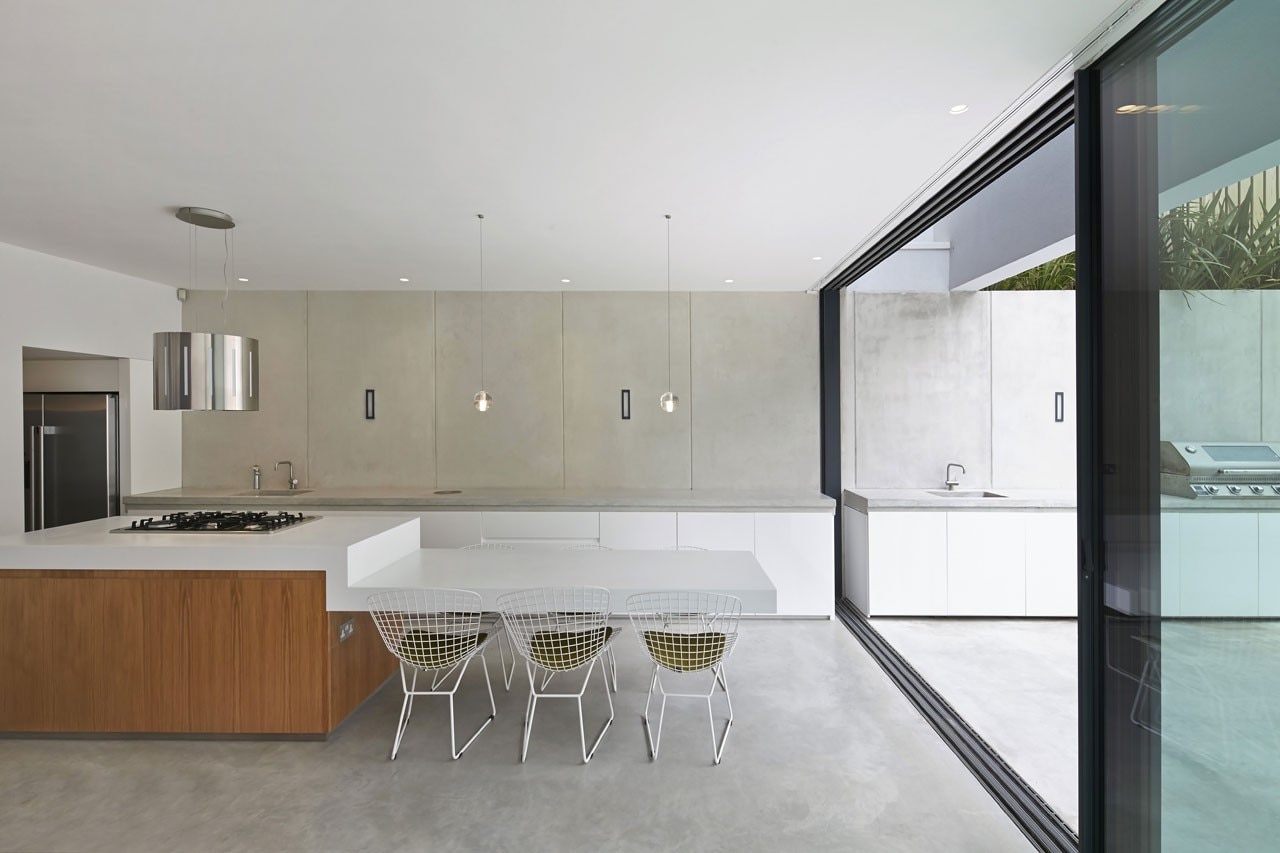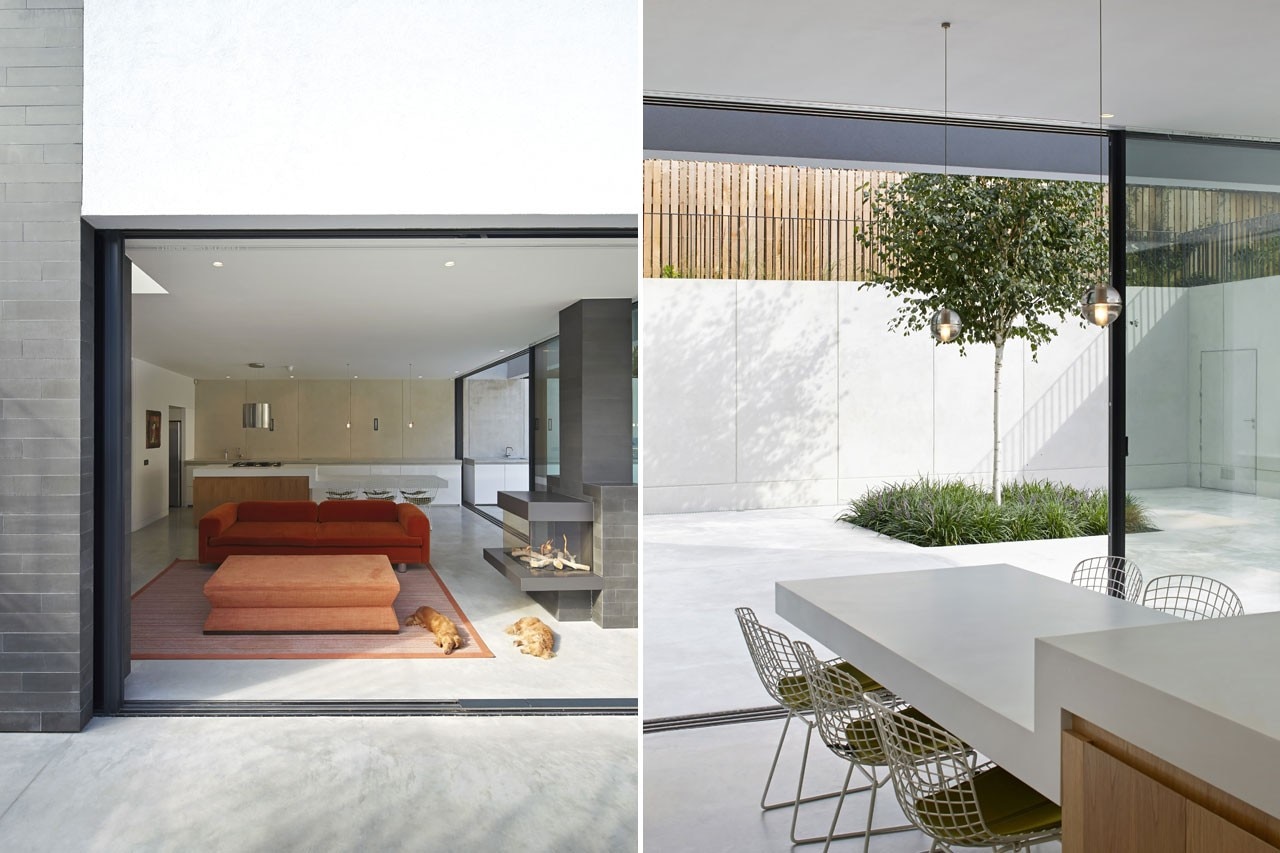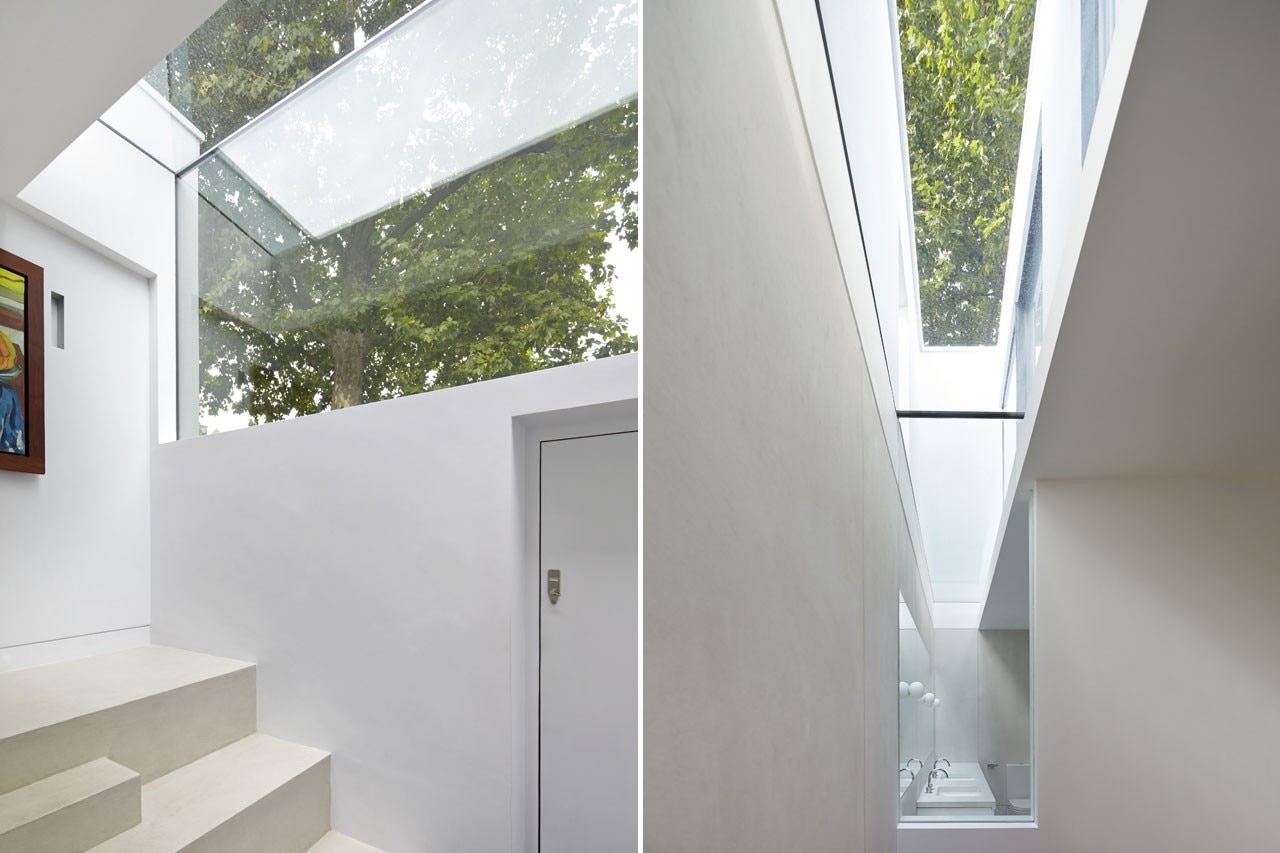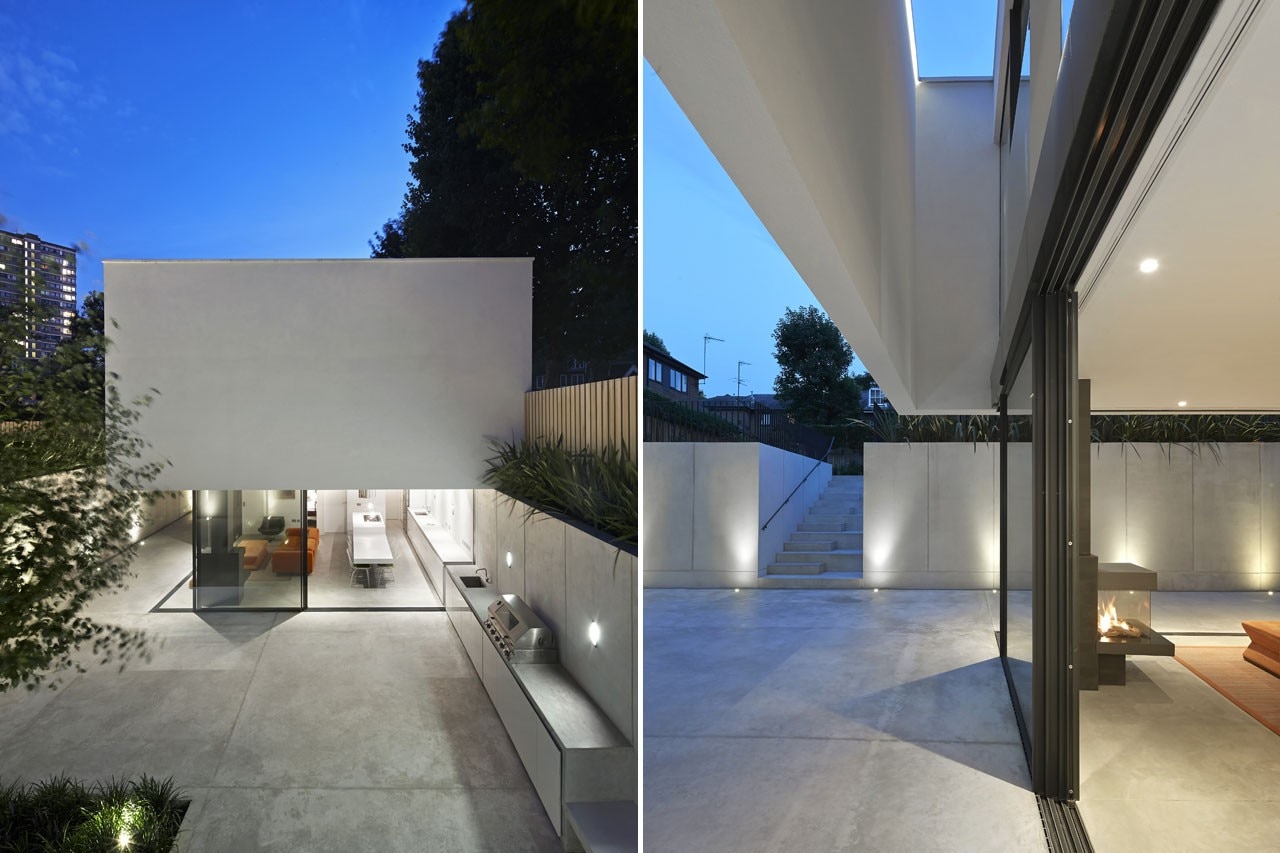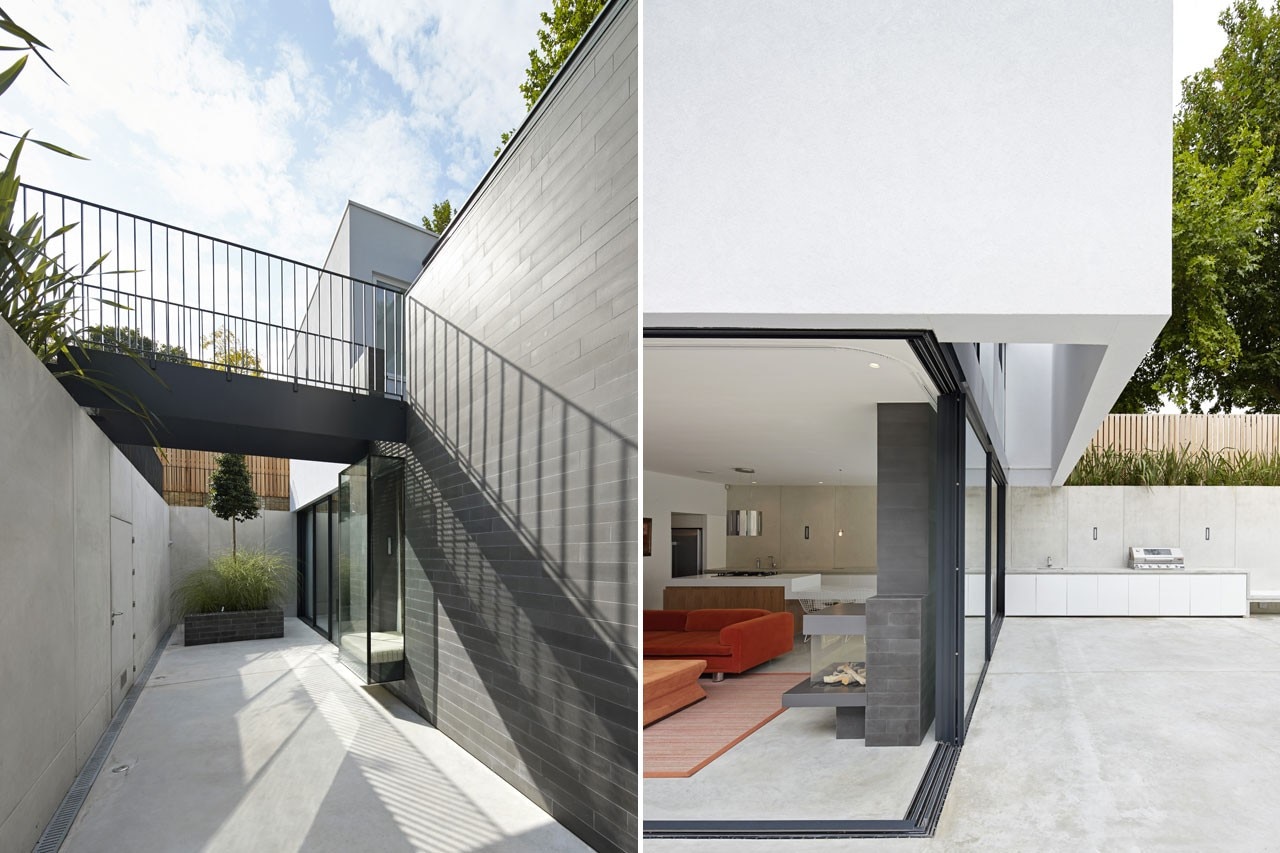 De Matos Ryan, The Garden House, Battersea, South London, UK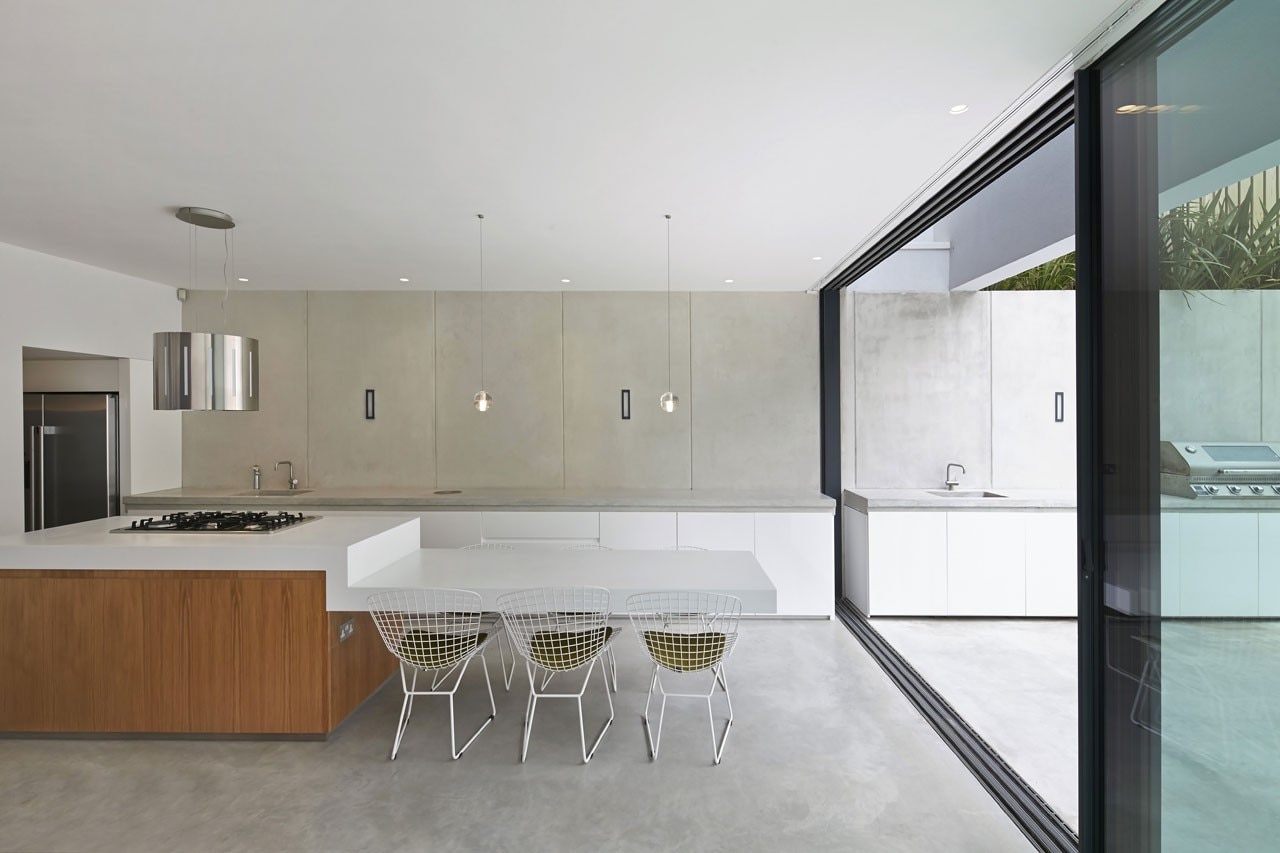 De Matos Ryan, The Garden House, Battersea, South London, UK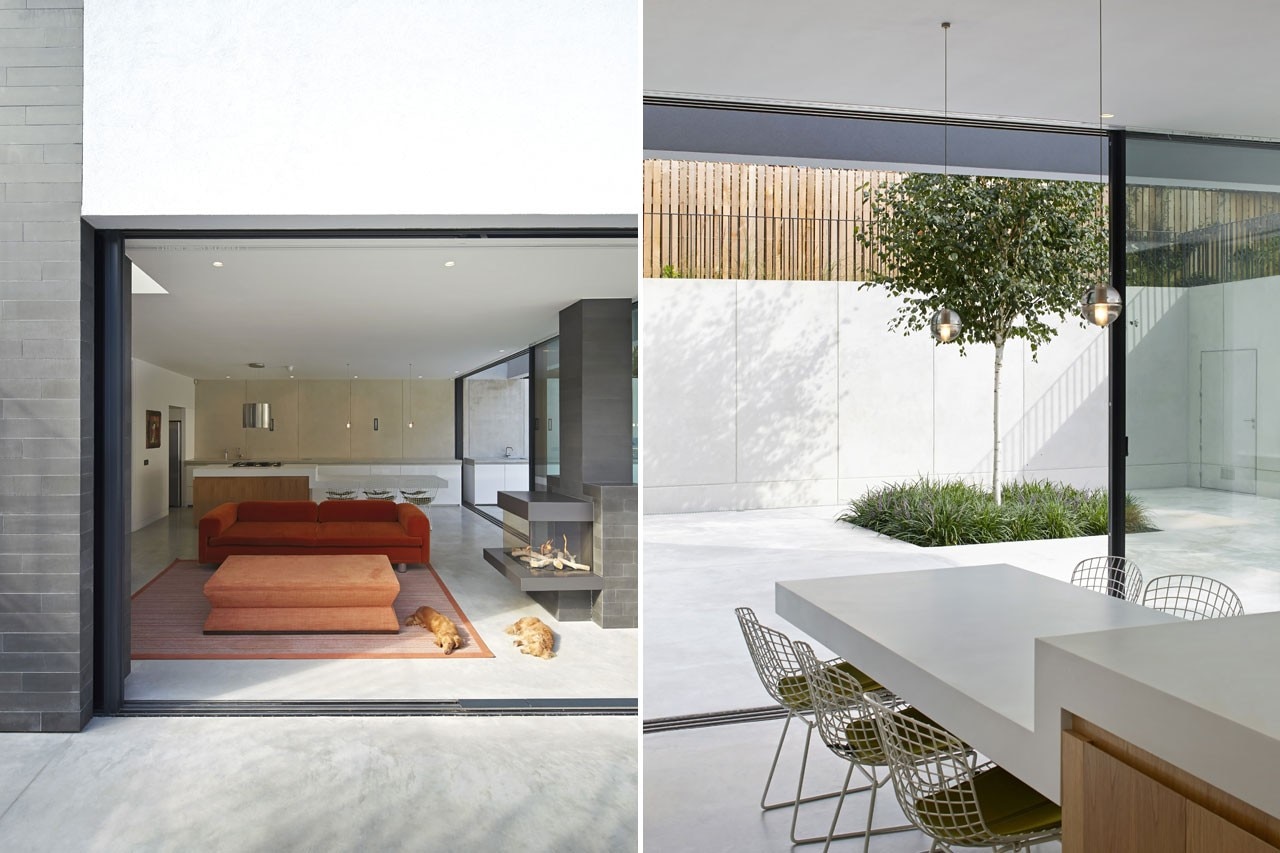 De Matos Ryan, The Garden House, Battersea, South London, UK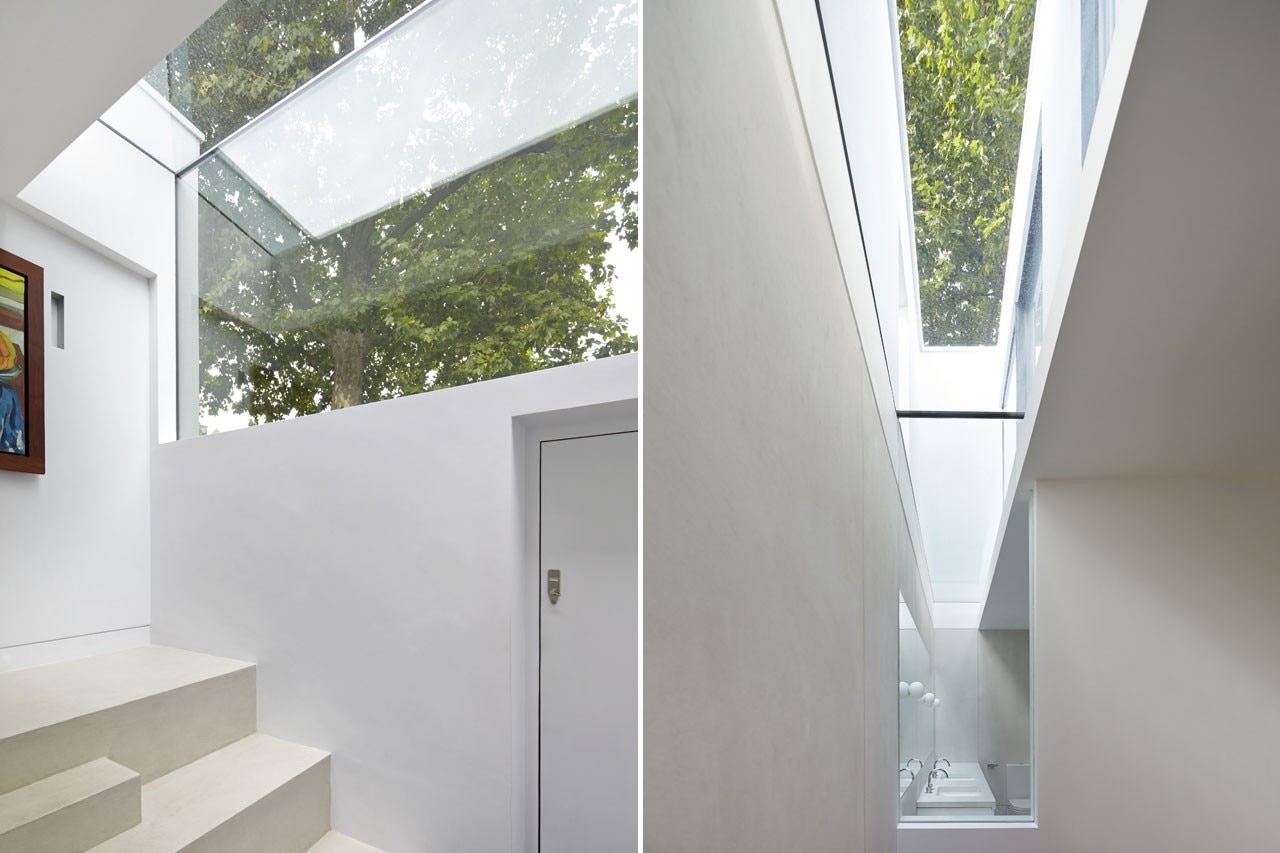 De Matos Ryan, The Garden House, Battersea, South London, UK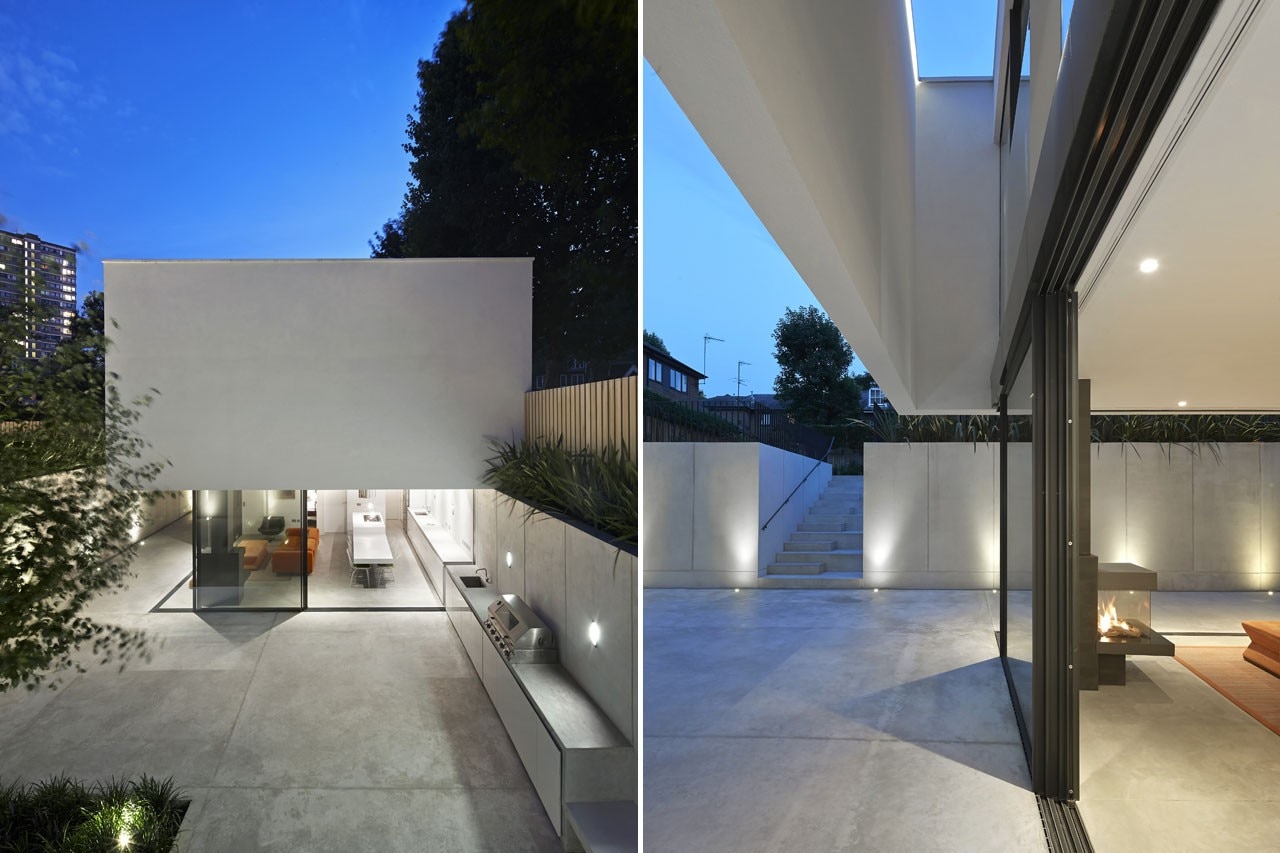 De Matos Ryan, The Garden House, Battersea, South London, UK

Garden House, Battersea, South London, UK
Program: single-family house
Architect: De Matos Ryan
Building Contractor: Noga Building Services Ltd
Structural Engineer: Price & Myers
Quantity Surveyor: Marstan BDB
Garden Designer: Worsley Designs
Client: private
Area: 179 sqm
Completion: August 2013