Snowdon Architects designed a new entry exhibit for the existing Rainforest Trail at the Melbourne Zoo, where visitors and lemurs interact in an up close and personal environment.
Built components such as the Entry Tunnel and Tree House provide bookends to the immersive experience of the walk-through exhibit. The Entry Tunnel hints at what lies ahead and heightens anticipation, while the Tree House provides an opportunity for reflection and engagement with the conservation messages of the precinct.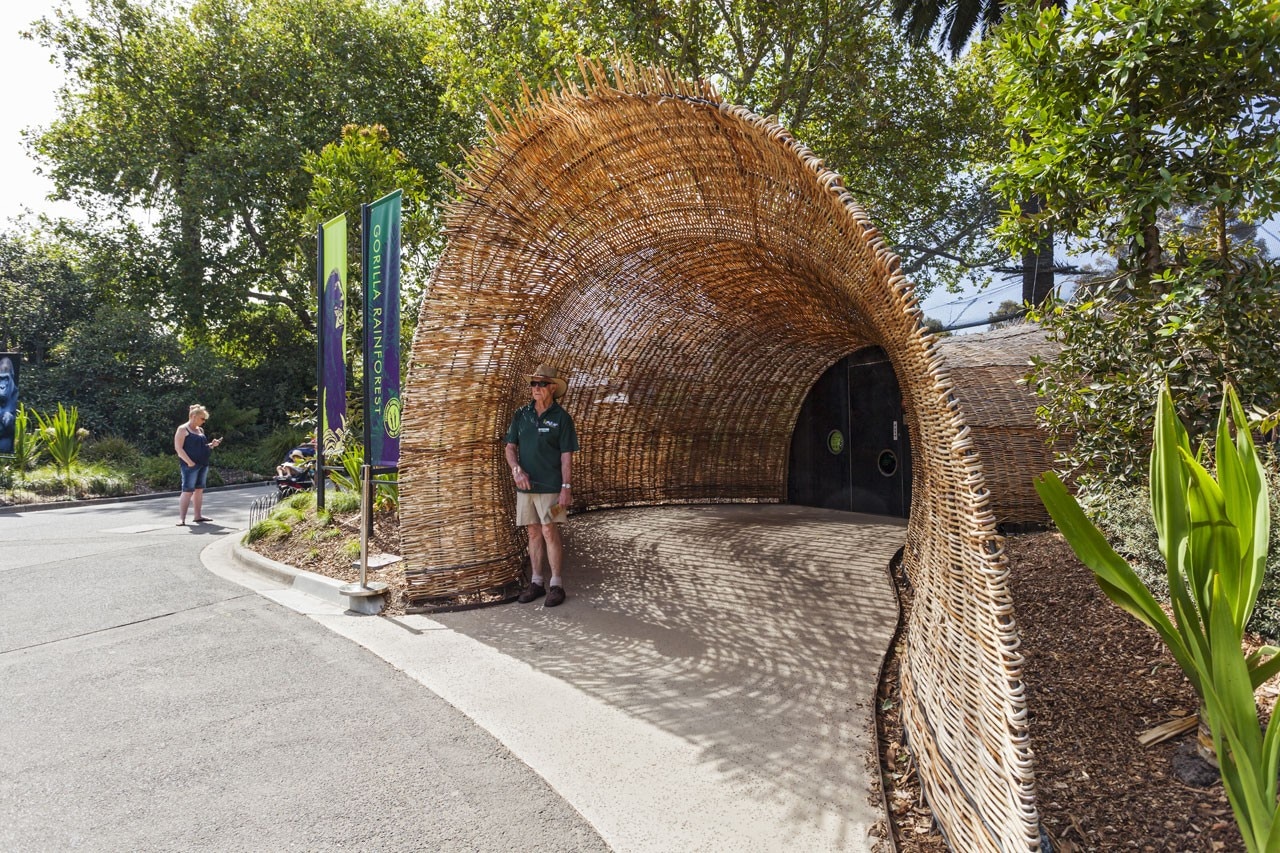 The Tree House provides the playful focal point for the fully immersive Lemur exhibit experience. It functions as the necessary "airlock" providing a staged exit for visitors leaving the aviary where Lemurs and visitors share the same space.
Contrasting with the preceding experience of complete immersion, it provides a sheltered and contained space with elevated, curated views over the exhibit.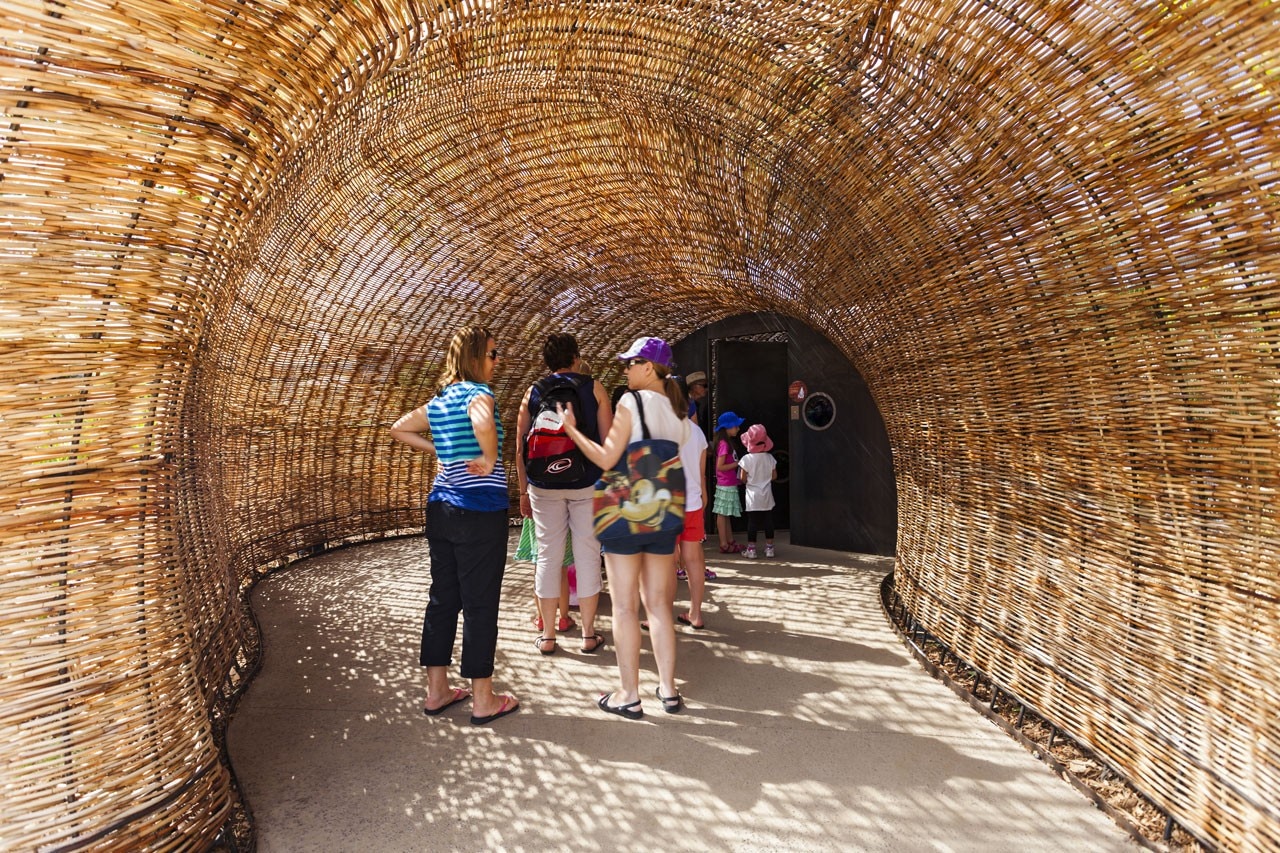 The Tree House design is a collection of similar geometric "pods", nestled together so that no two pods are the same. The pods were fabricated and woven in pieces off-site and craned into their final position.
The material palette is restrained and sympathetic to the Lemurs' rainforest landscape; matt black structural steel and recycled timbers complement the rich, organic weave of the rattan walls.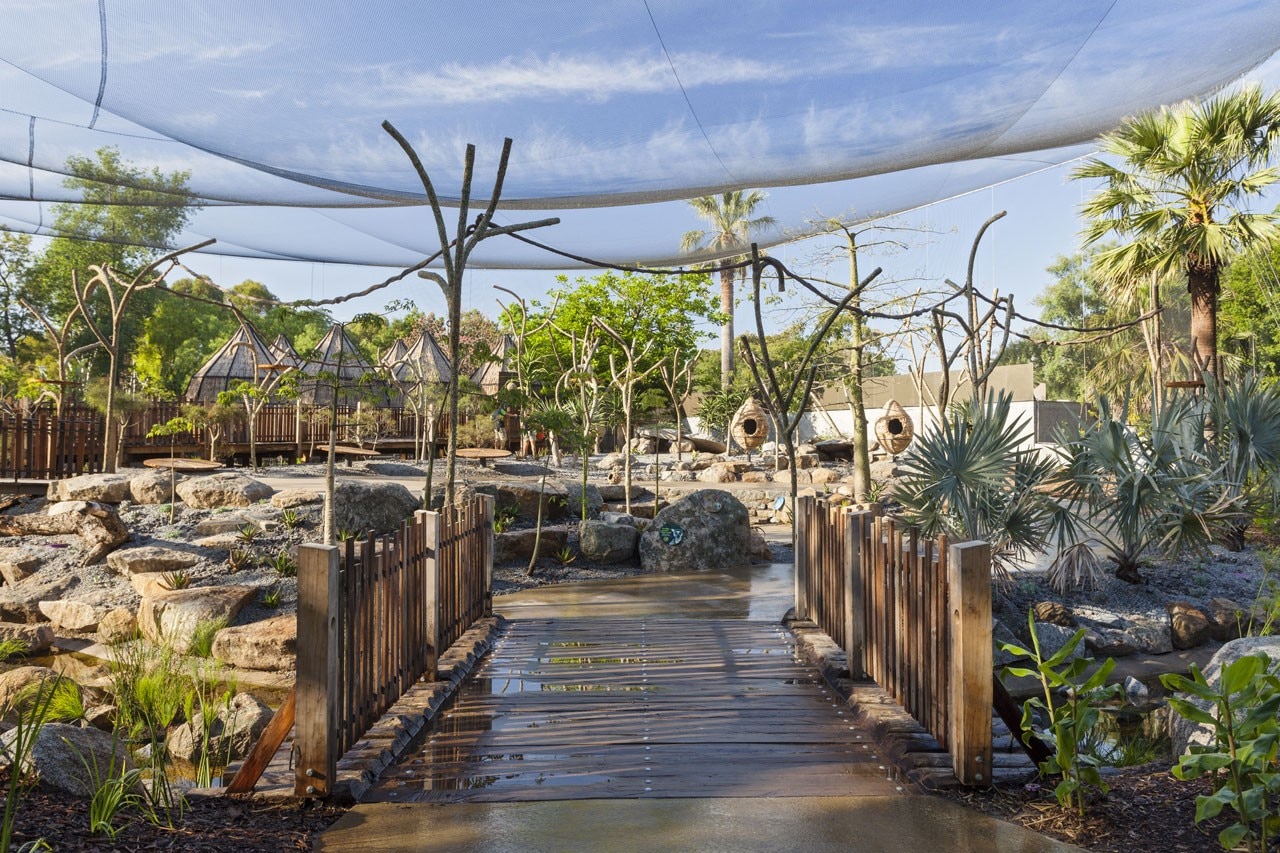 There was a focus on minimising environmental impact through active reuse of the existing defunct exhibit, including alteration of the existing moat to accommodate a new waterway. Recycled materials were specified and a preference for low maintenance, low lifetime impact materials adopted.

Lemur Exhibit, Melbourne Zoo, Australia
Architect: Snowdon Architects
Collaborators: Urban Initiatives (Landscape Architects), Arterial Design (Interpretive Designers)
Contractor: Lloyd Group
Exhibit area: 2,090 sqm
Built area: 135 sqm
Completion: December 2013