A little more than a year after its inauguration, the new Testaccio marketplace is almost complete with the opening of a small area – between the bar, fruit stands, and the large space overlooking the archaeological site below – furnished with chairs, tables and umbrellas.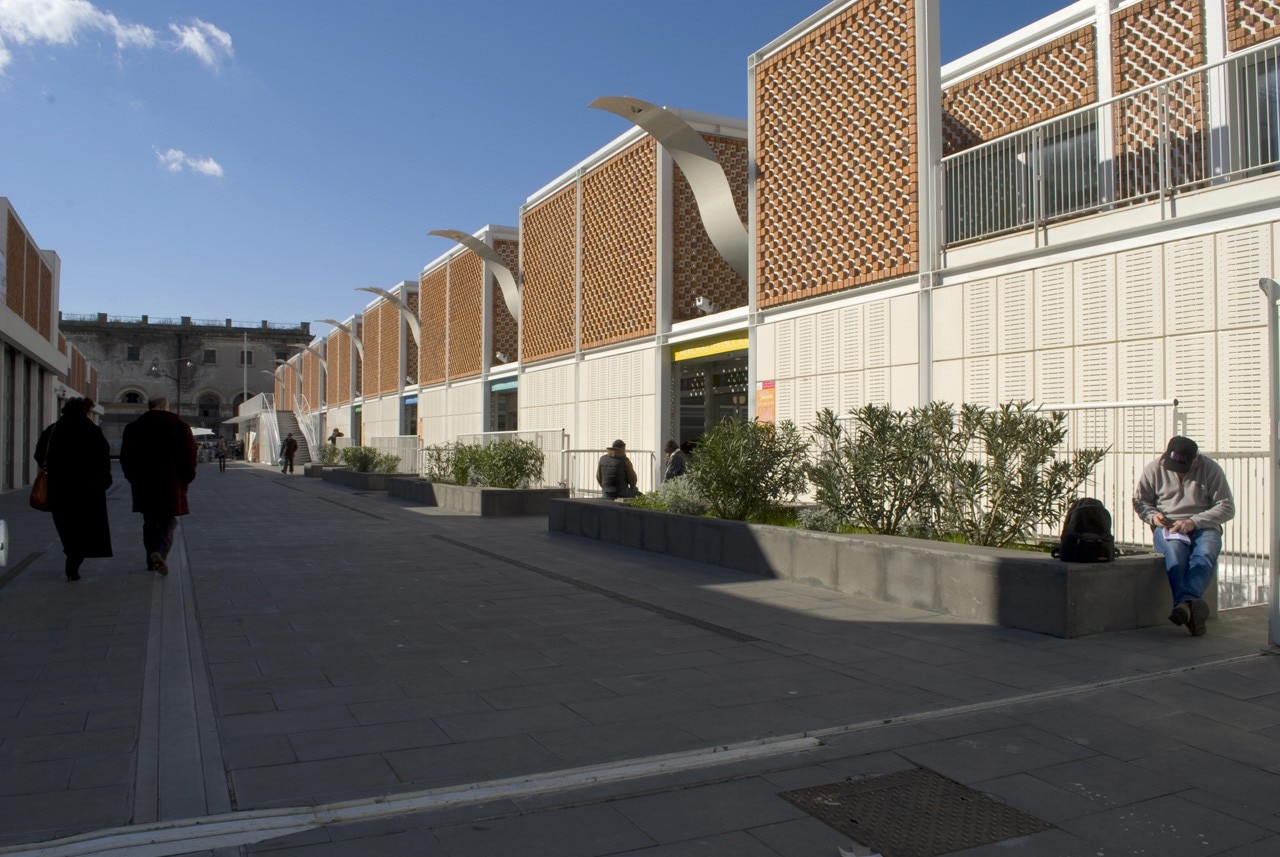 This might seem insignificant but it represents an important transformation that reinforces and clarifies the project's public dimension and the goal of its architect, Marco Rietti, which was to create a marketplace that would foster social encounters and integration – a market-square reproducing Testaccio's urban structure.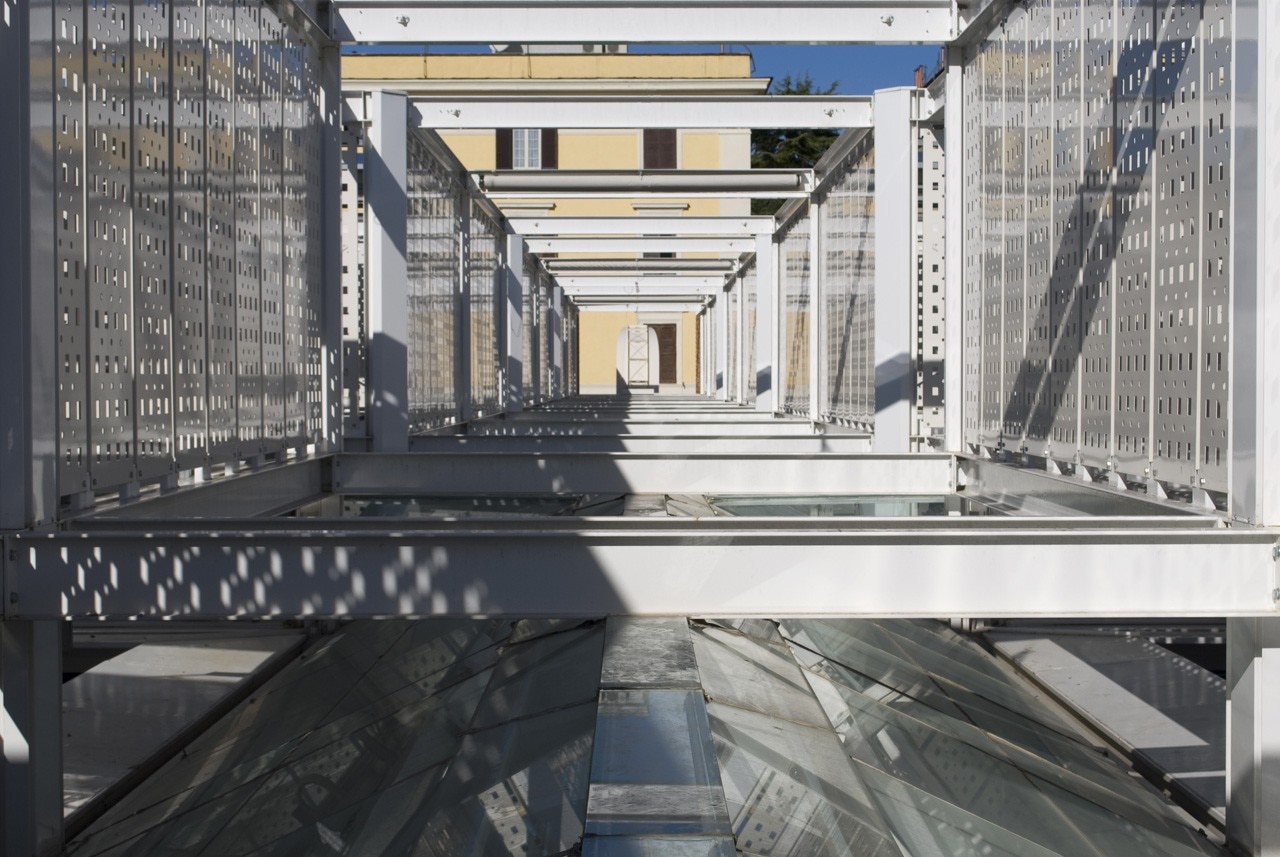 Numerous entrances, continuity between the sidewalk and market floor levels, and the ability of light to permeate the structure (characterized by a system of vertical perforated screens and almost horizontal PV panels that together regulate and filter light and air) guarantee the interpenetration of interior and exterior space.
The treatment of the market stalls highlights the image of the "city within the city." All the stalls, almost like small shops, occupy structural bays defined by columns connected by lintels with parapets and entrances; they face onto pedestrian ways, which ideally continue the urban street pattern, converging upon a welcoming rest area obtained simply by eliminating some of the stalls from the modular grid. As the signs say, seating and tables are for everyone and not just for bar clients.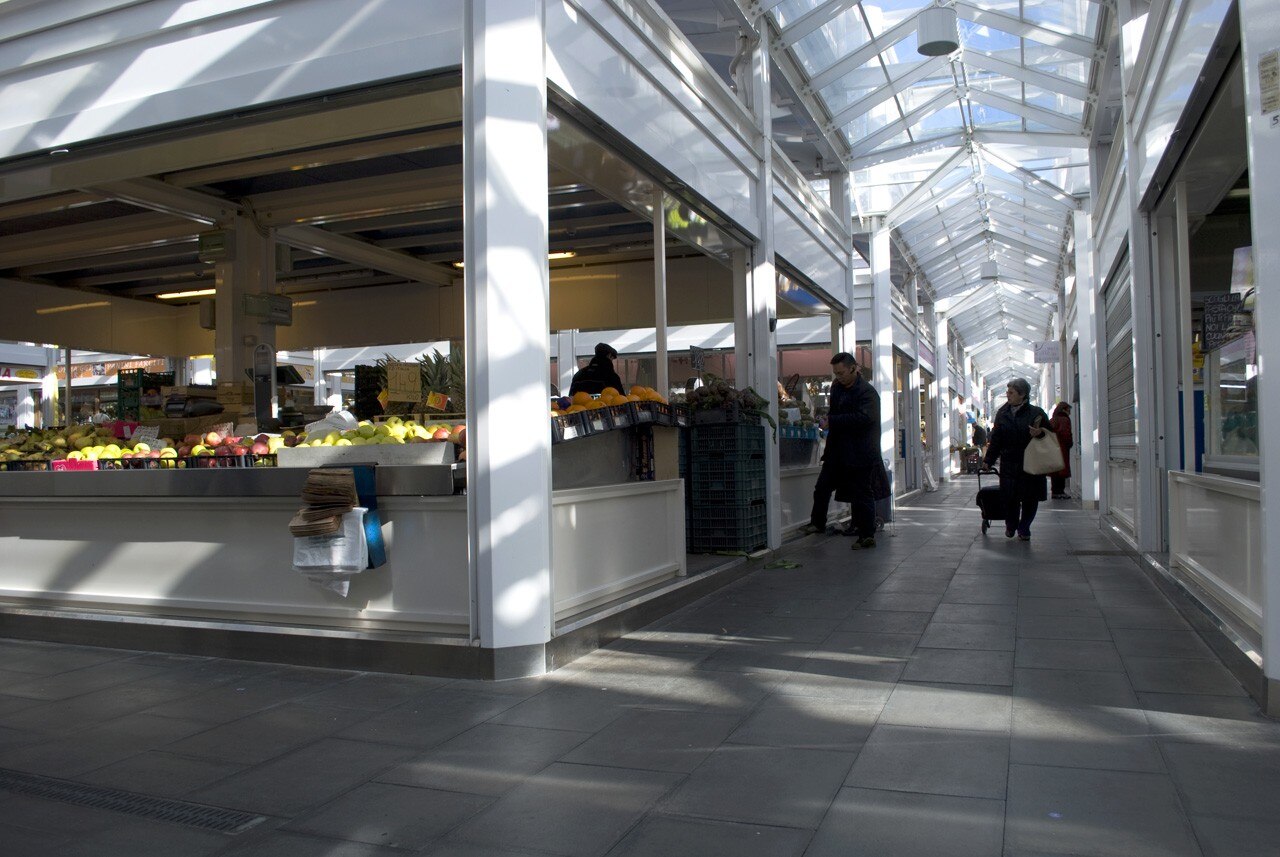 If the small square is a meeting place for mothers and children early in the day or for cocktails later on, at lunchtime the space is animated by groups of architecture students from the nearby school who purchase pizza or sandwiches from one of the many market vendors.

Notwithstanding the difficulties encountered with the project financing procedures deployed for the entire project – composed of a public works project (the market) and complementary functions (a block with commercial, administrative, residential spaces and parking) – the entire operation seems extremely interesting and charged with demonstrative value. The project – funded entirely by Cogeim S.p.A., the company that will manage it respectively for 30 (marketplace) and 90 years (complementary functions) – is built on publicly owned land. At the end of the management period, the structure will be returned to its rightful owner, the City of Rome.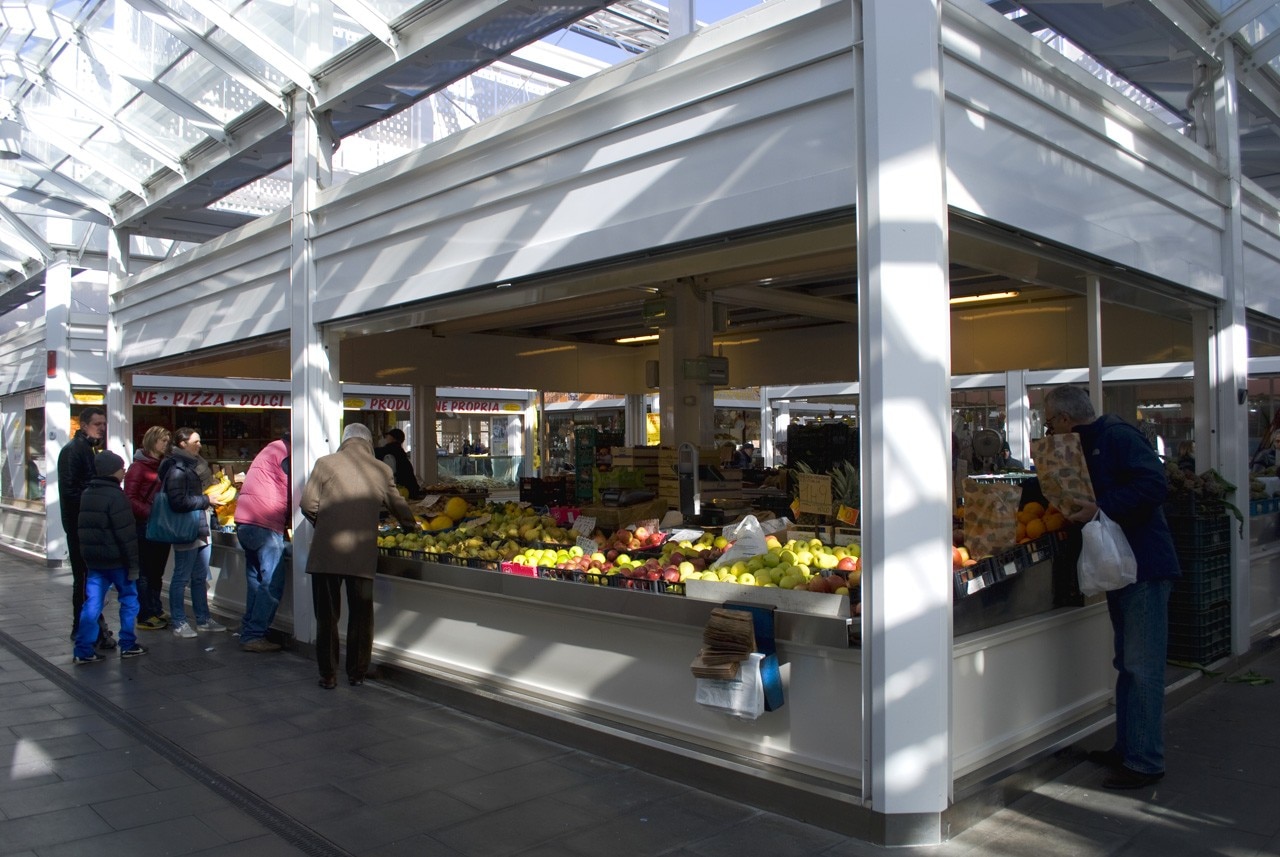 If this planning/funding mechanism led to the project's realization (through a public-private partnership with suitable profits for both), what really facilitated it was a longer and more complex story; the architect was chosen not because he had a prior working relationship with the developer but because he had a series of relationships with marketplace merchants and neighbourhood associations (which had grown out of a previous commission in a preliminary survey phase undertaken by the municipality). According to the architect, these relationships were the project's key secret. The merchants were the first to have desired – and defended – the project's design quality.

On the whole, in a country with so many unfinished public works projects, the New Testaccio Market is a small – and fortunate – success story.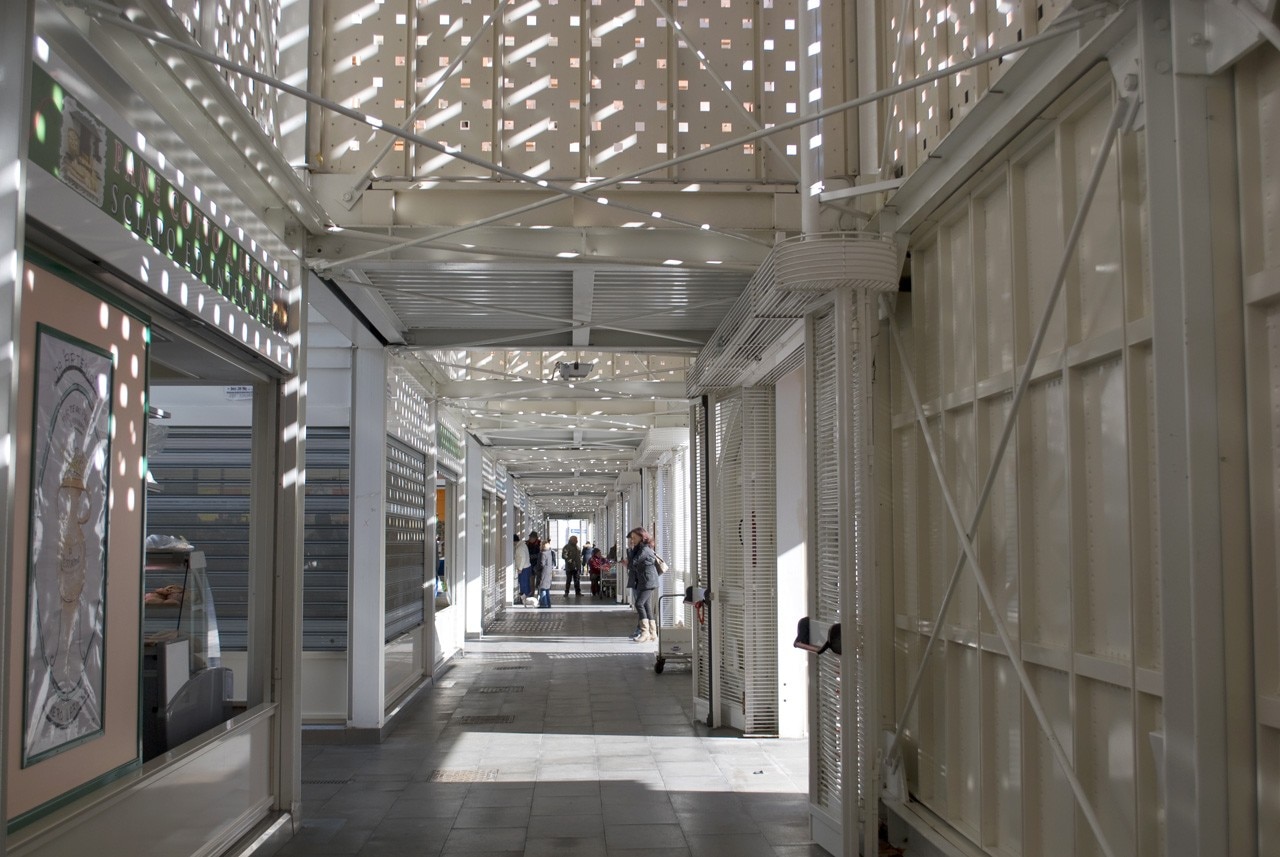 Architect: Marco Rietti Architetto
Architectural design of the project financing functions: Renato Guidi, Marco Rietti, Irene Scalzo
Direzione lavori: Marta Alieri (Cogeim spa)
Construction site supervision: Cogeim Spa
Date: 2003-2012