This two-story hair salon is located in the prefectural road of Chiba Station, where a monorail comes and goes.

In a condition called "the ten years fixed-term land leasehold", the building combines a constructive economic system to a functional interior.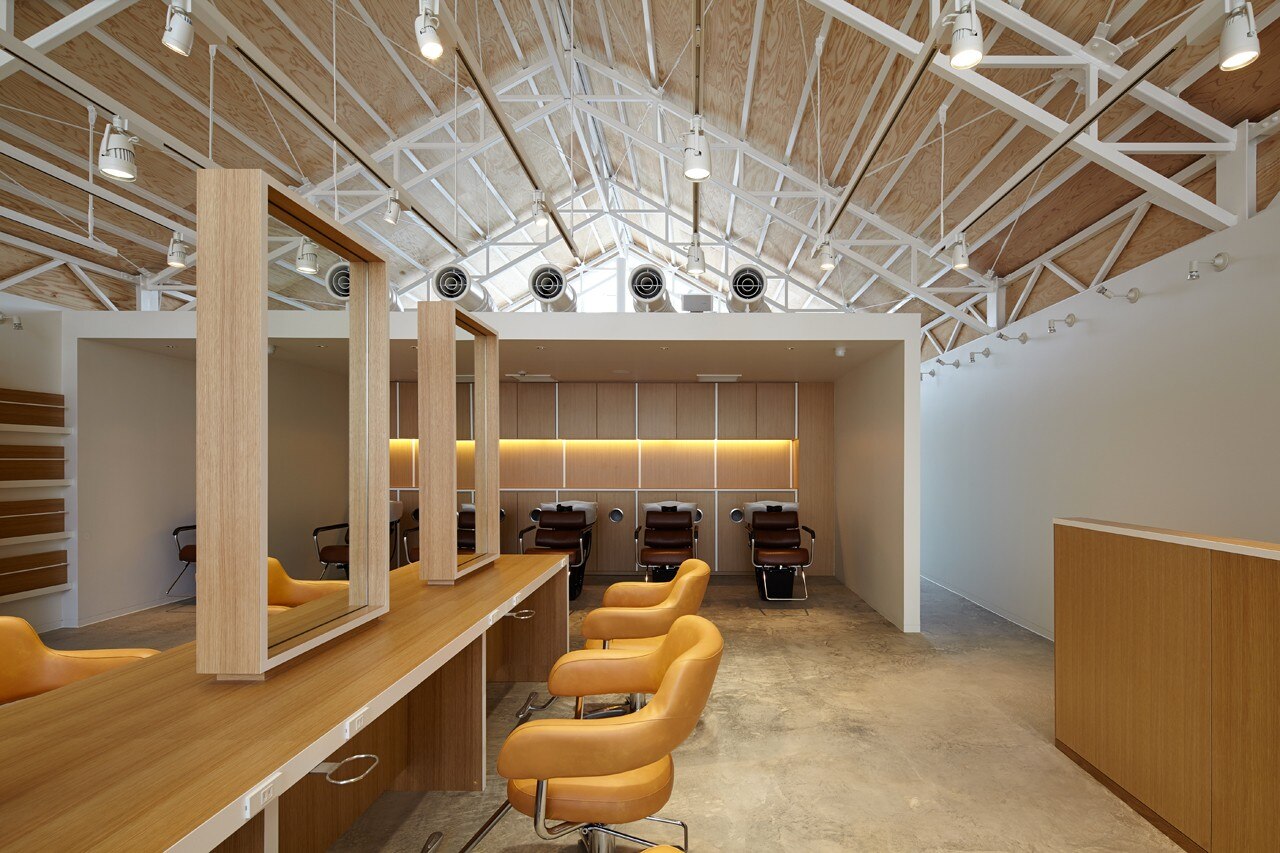 The big roof covering the main cutting space, is supported by a roof-shaped truss with a light steel frame.
The contrast between the white painted structure and the wooden coating used for the roof, the furnitures and the fixtures creates the visual character of the interiors.
The glass facade, overlooking the frontal road, raises the interior space contributing to a sense of unity.


Hair do, Chiba-shi, Chiba, Japan
Program : hair salon
Architects : Ryo Matsui Architects
Area : 107 sqm
Completion : 2013