Liberating architecture from the practical constraints of building, American artist Anthony Viscardi examines the space between art and architecture through explorations of solid/void, presence/absence, static/dynamic, and material/ephemeral continuums.
Trained as an architect, Viscardi uses drawing, a practice common to both art and architecture, respectively, to employ Rapidograph, ink wash, and graphite to reveal intricately detailed examinations of shadow and void. These shadow mappings have been the basis of the artist's twenty-year practice and pedagogy, and most recently, the subject of a compelling exhibition titled Anthony Viscardi: Tracing Time To Measure Space , which articulates the artist's process through drawings and three-dimensional constructions.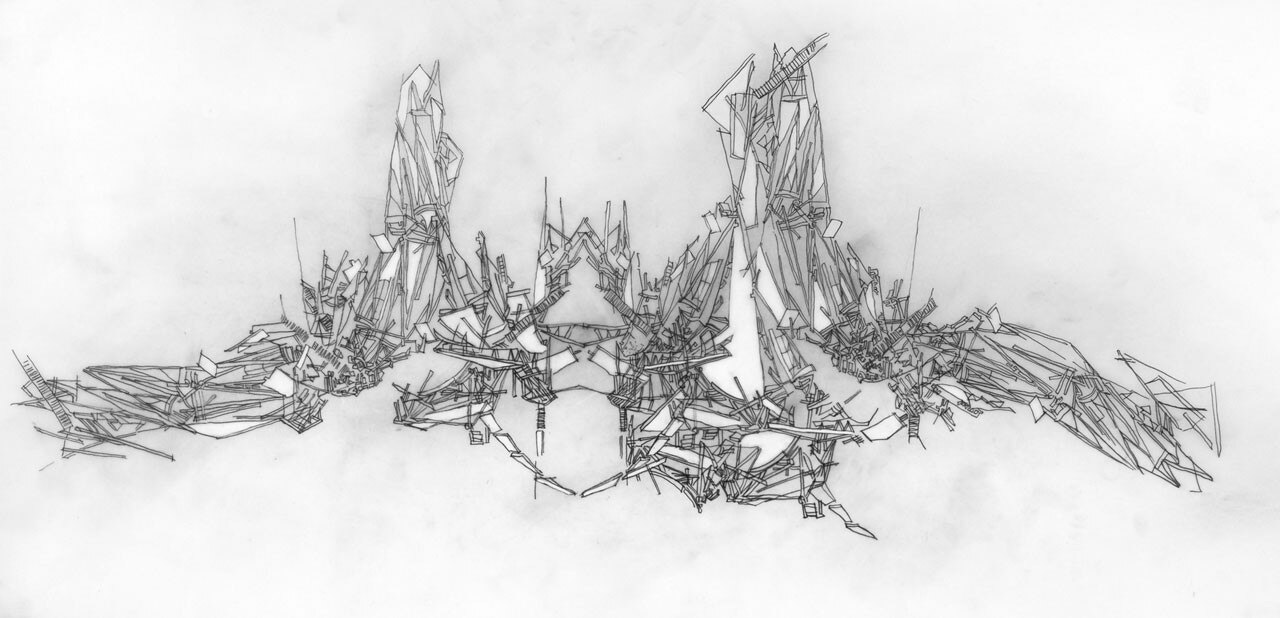 Derived from traditional architectural drawing methods that privilege the hand and eye, Viscardi's intimate act of drawing as a multisensory and intuitive experience is fundamental to all of his work. The drawings in this exhibition result from the collusion of phenomena: the physicality of the object casting a shadow, the quality of light in real time and space, and the negotiation between the materials and the artist's hand. Generated from time-based interactions during three periodic intervals of day—morning, noon and night—the ephemeral play of shadows is made static through sequential tracings that collapse space and time into one singular composite drawing.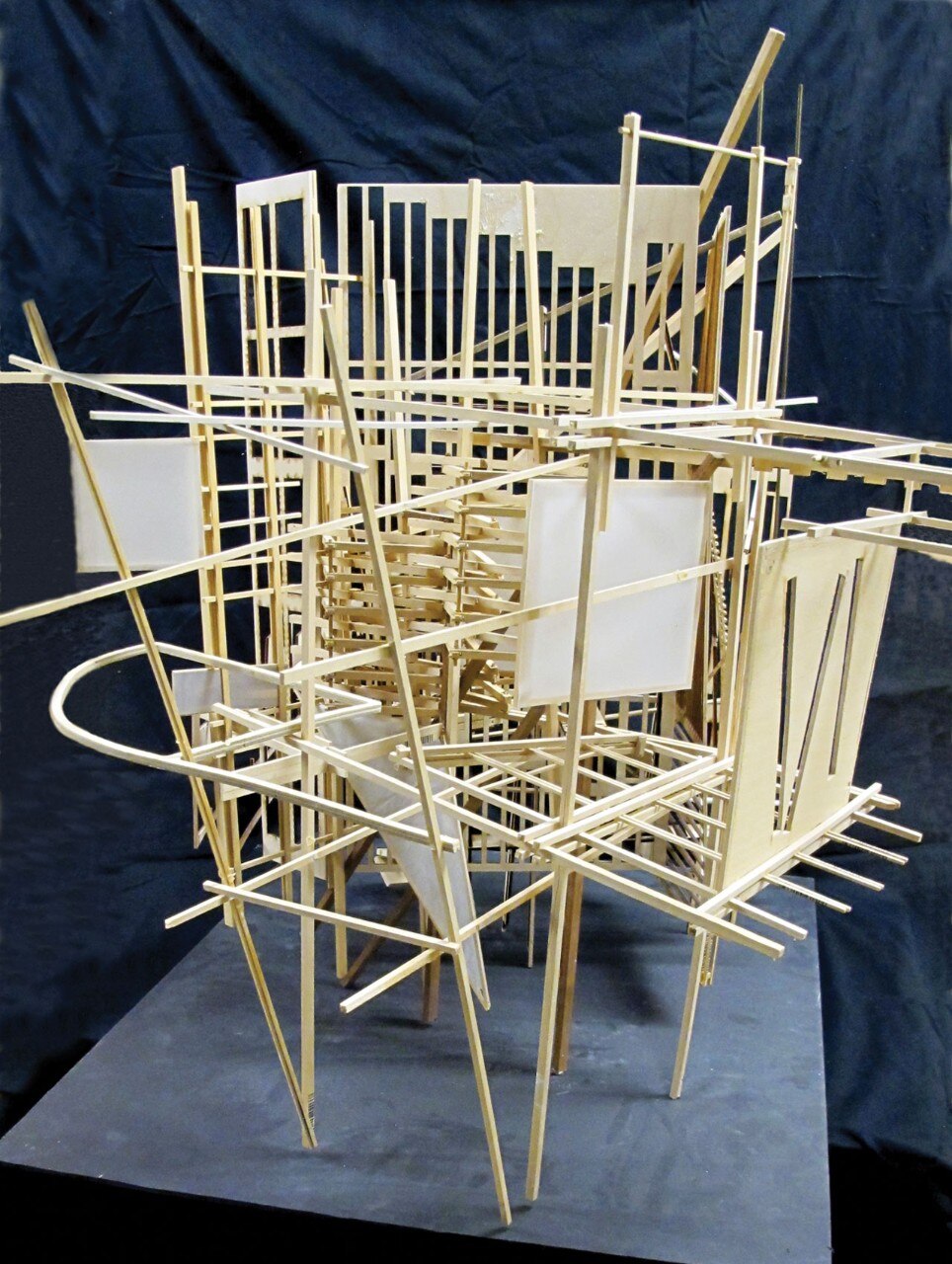 The resultant drawings, referred to by the artist as primitives (New Play Form , 2012; The First Colonist , 2012; and The Second Colonist , 2012) visually map the process that is both the basis for Viscardi's practice and the subject matter of his work. While his Palimpsest series, pencil drawings on Mylar, are created from the manipulation of line or smears of lead in a formative interaction with one of the aforementioned primitives. These drawings, most notably Solar Flare , 2011, Urban Mimic , 2012; Nodal Junctions , 2011; and Enveloping Air , 2012 inherently have architectural qualities and are reminiscent of large-scale urban design and planning projects where one can imagine vertical planes and horizontal lines rising to organize habitable spaces within a cityscape.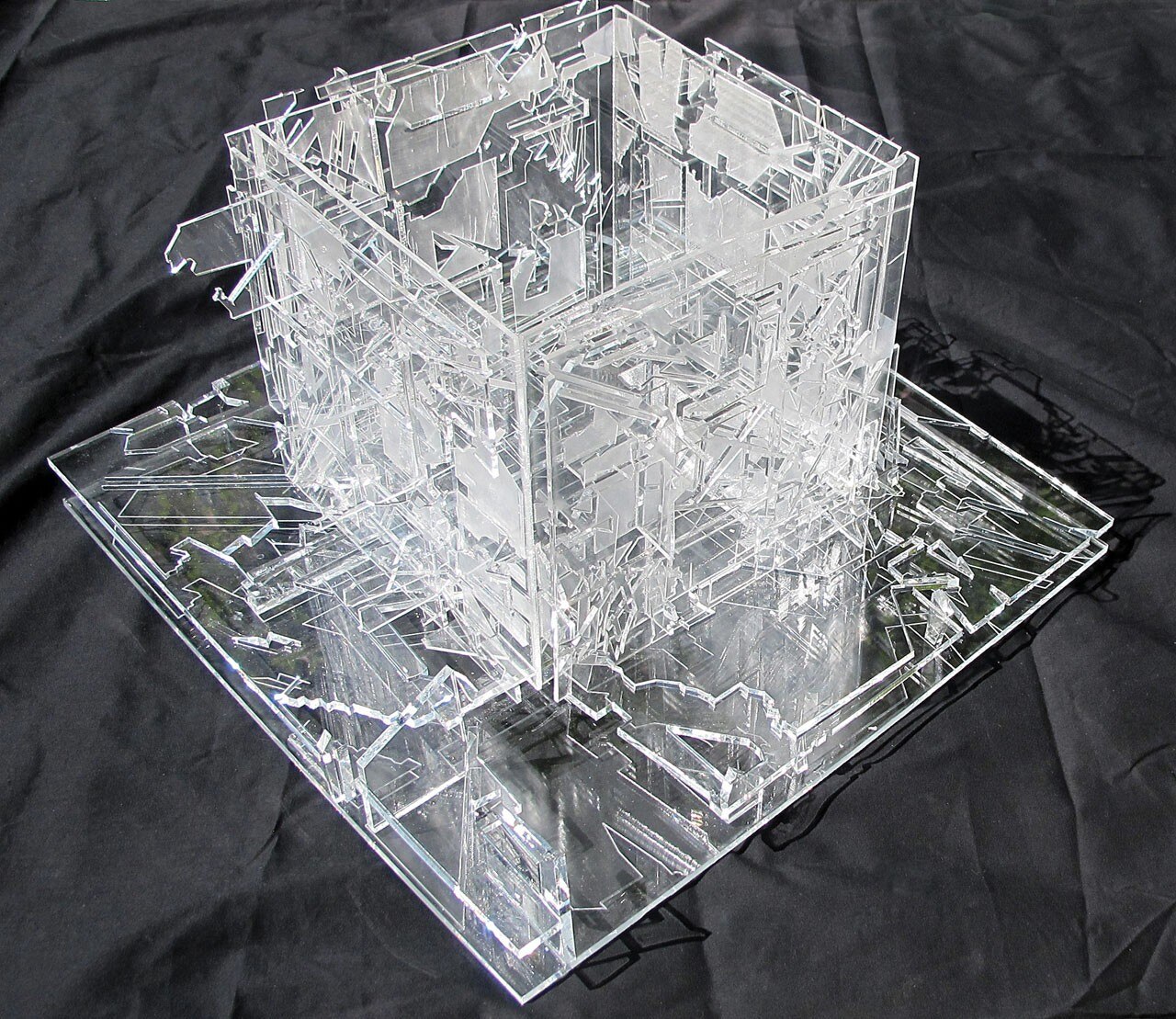 For Viscardi, these imaginary landscapes and utopian spaces are grounded in their formation – the shadow. The shadow functions as the progenitor of form, albeit with some mediation. Shadow Model 1 , 2012, a three-dimensional model conceived as a mechanism to produce shadows is constructed in dialogue with the drawing. At times, the drawing is overlaid with a nine-square grid, reminiscent of the classical language of architecture while also similar to the latitudinal and longitudinal lines of a map, to better navigate the movement of the sun and the object's cast shadow. The model is transient, like the shadows themselves. It is used solely for the production of the drawing and then often dismantled, leaving the visual record of the mapping process behind. However, the exhibit does include one physical model illuminated by artificial light in order to demonstrate the artist's articulate process.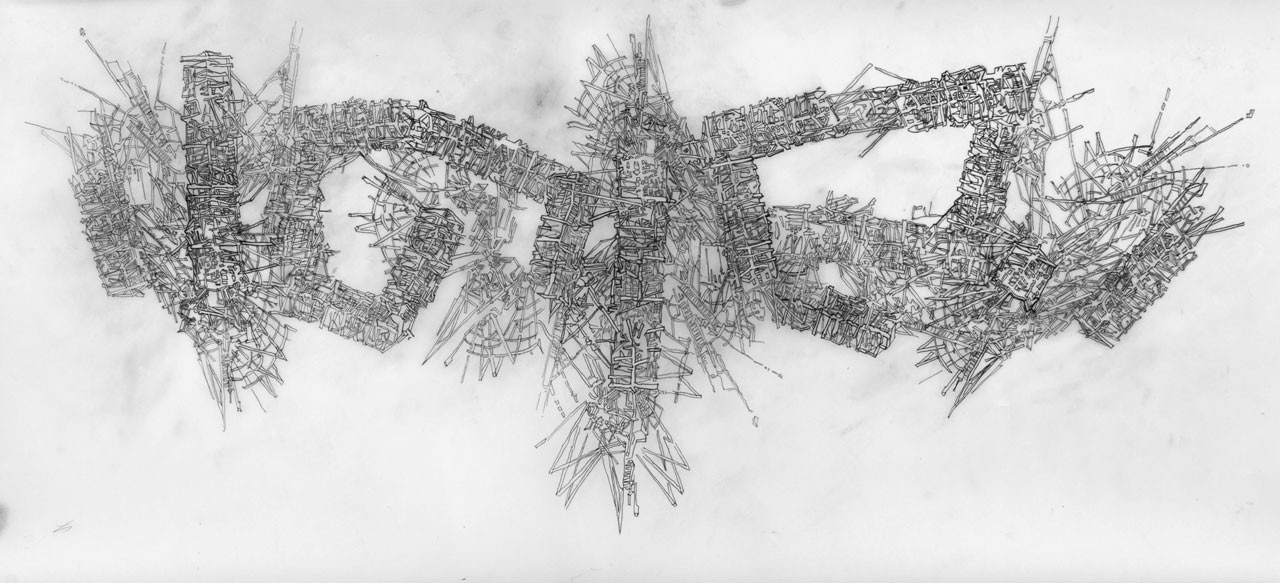 In addition to providing a record of how an object interacted with light at a particular place and time, these shadow mappings establish a visual matrix from which further iterations of three-dimensional form are derived. Light Cube ; 2013 and Two Light Cubes ; 2013 are examples of new constructs derived from previous drawings. Taking their shape as crystalline forms cut from Plexiglas plates and assembled into a cube, the reflection and refraction of light produce new possibilities for production as well as templates from which to construct architectural spaces. These drawings and subsequent objects effectively liberate architecture from its professional constraints to allow for a different perspective on making. The phenomenological qualities of light and the effects it produces through the shadow become the elusive generators of form and ultimately the structure or organizing principle for three-dimensional invention. Here, illumination and architecture engage in a codependent way through which both are equally expressed and neither ignored.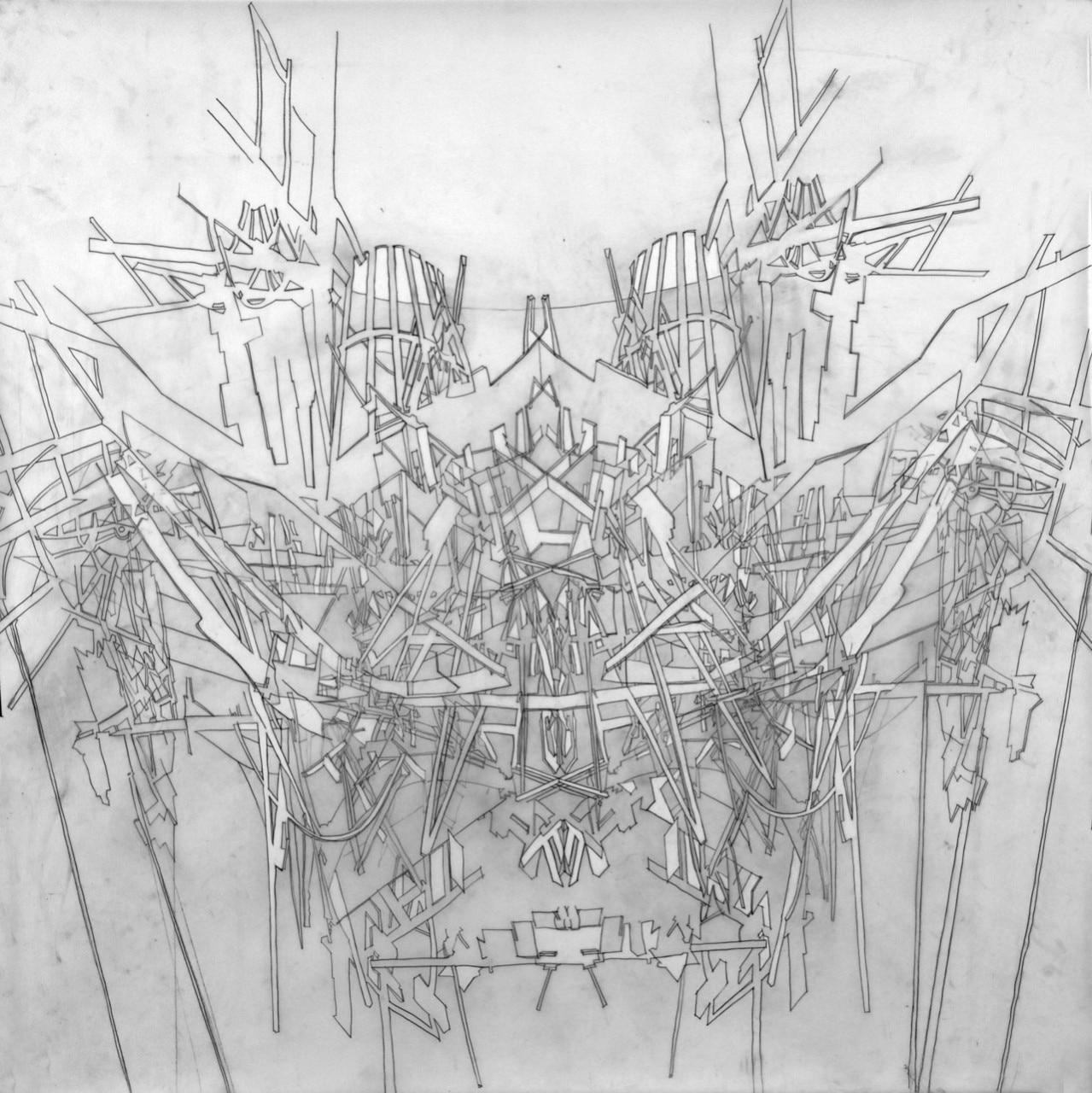 His work draws conceptual parallels to Italian architectural masters Carlo Scarpa and Renzo Piano through its strategic interplay of shadow and light. At the same time, Viscardi's drawing style revisits and extends the visionary forms of the late American architect Lebbeus Woods, as well as Daniel Libeskind's, Micromegas, a complex and meticulously constructed series of drawings which offer a critical reinterpretation of traditional architectural space.
Viscardi's work also has strong similarities to American artist Stephen Talasnik's practice. From Talasnik's free-form pencil and ink drawings to his tensile sculptures, the works are similar in scope, informed visually by the language of architecture. By exploring the interdependency of drawing and sculpture both Viscardi and Talasnik's drawings and objects produce expansive environments that invite the viewer into the space of imagination.