Australian architecture studio Room11 has recently been distinguished with the 2012 Dulux Colour Award for their 2011 GASP boardwalk, a 3 kilometre-long pavilion at the Glenorchy Art & Sculpture Park in Glenorchy, Tasmania, Australia. This is a colourful bridge along the area's Derwent river, linking two previously disconnected areas in the Park amidst a mud flat with varied fauna and flora.
The architects were inspired by a nostalgic vision of the place, and sought to integrate and draw in the surrounding landscape, creating interstitial spaces. The pedestrian path is open to the neighbouring community, connecting diverse facilities, such as a school, a playground and a yacht and rowing club, as well as a series of outdoor recreational spaces. The infrastructure is sustainable and low maintenance.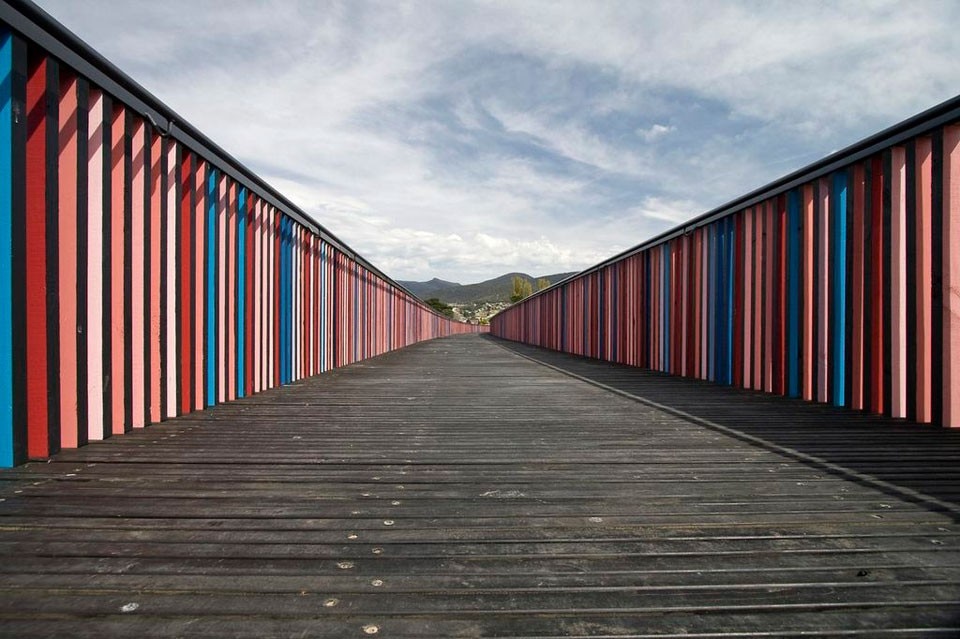 GASP! was conceived as a long strip that can harbour installations and contemporary art events. The first installation – The Waters Twine –, by Turner Prize-winner Susan Phillipz, was inaugurated March 2013.

The project was the winner of a competition by invitation in 2010, and the boardwalk and pedestrian path correspond to its first stage. Due for completion in May 2013, the second stage consists of approximately 800m of new paths and landscaping, including a constructed wetland and a new pavilion.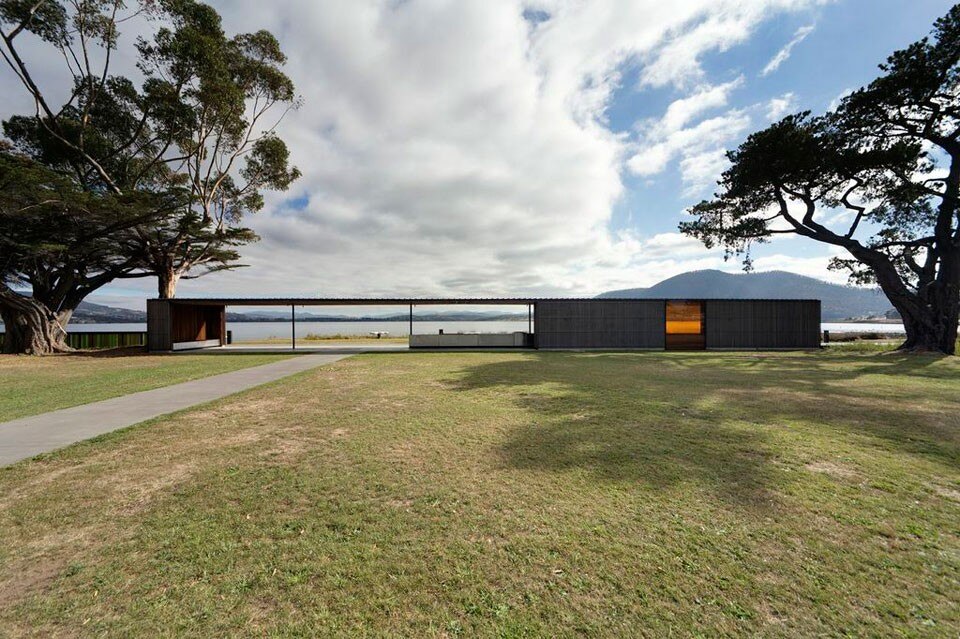 Room 11: GASP!
Project Leader: Thomas Bailey
Design Team: Room11, Megan Baynes, James Wilson, Aaron Roberts, Ryan Cawthorn, Nathan Crump
Program: pedestrian path for contemporary art events and installations
Location: Glenorchy, Tasmania, Australia
Length: 3 km
Materials: wood, steel, concrete, glass
Completion: 2011