Finnish architecture studio JKMM architects have recently completed the new Seinäjoki library, located within the administrative and cultural centre of the city, which was designed by Alvar Aalto. As a starting point, the architects sought to integrate the new structure within the notable pre-existing environment. "Aalto's masterpiece of urban design is not an easy target for complementary construction," points out lead architect Asmo Jaaksi. "The aim was to create a new building that not only adapts to its prestigious setting but also challenges it."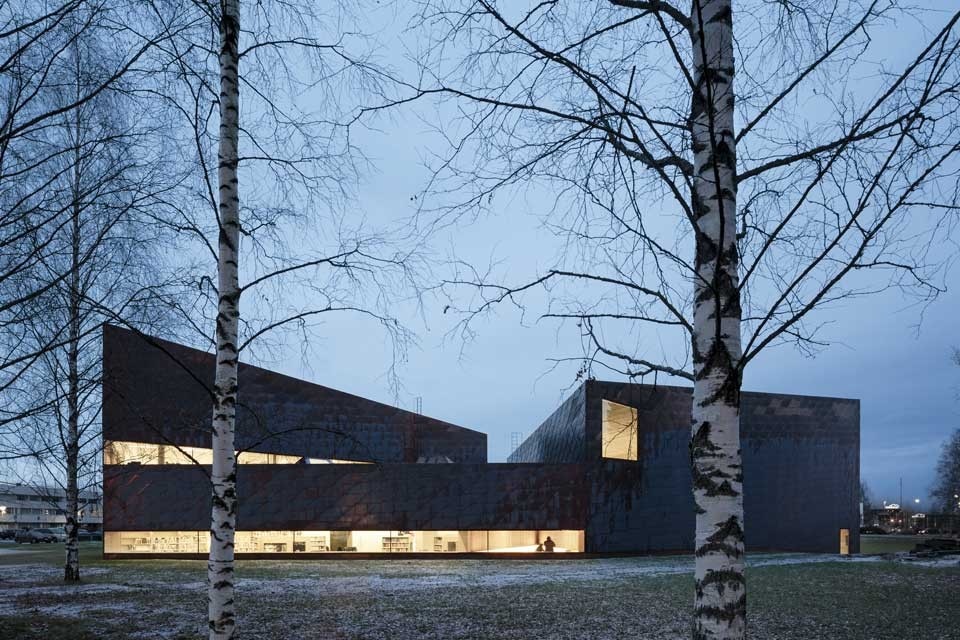 The building's program reflects the needs of a mid-sized city. Open, adaptable spaces connect to one another seamlessly, while views unfold towards the most impressive aspects of the environs. The spatial design pays special attention to the changing role of the library: the library's collection cannot be the building's sole asset, rather the space should have multiple, adaptable functions as a location for public gatherings and social contact. "To attract visitors, a well-functioning library must provide experiences," states Jaaksi. "In Seinäjoki,  particular attention was focused on the collections for children and young people, which were developed from the perspective of the younger user groups."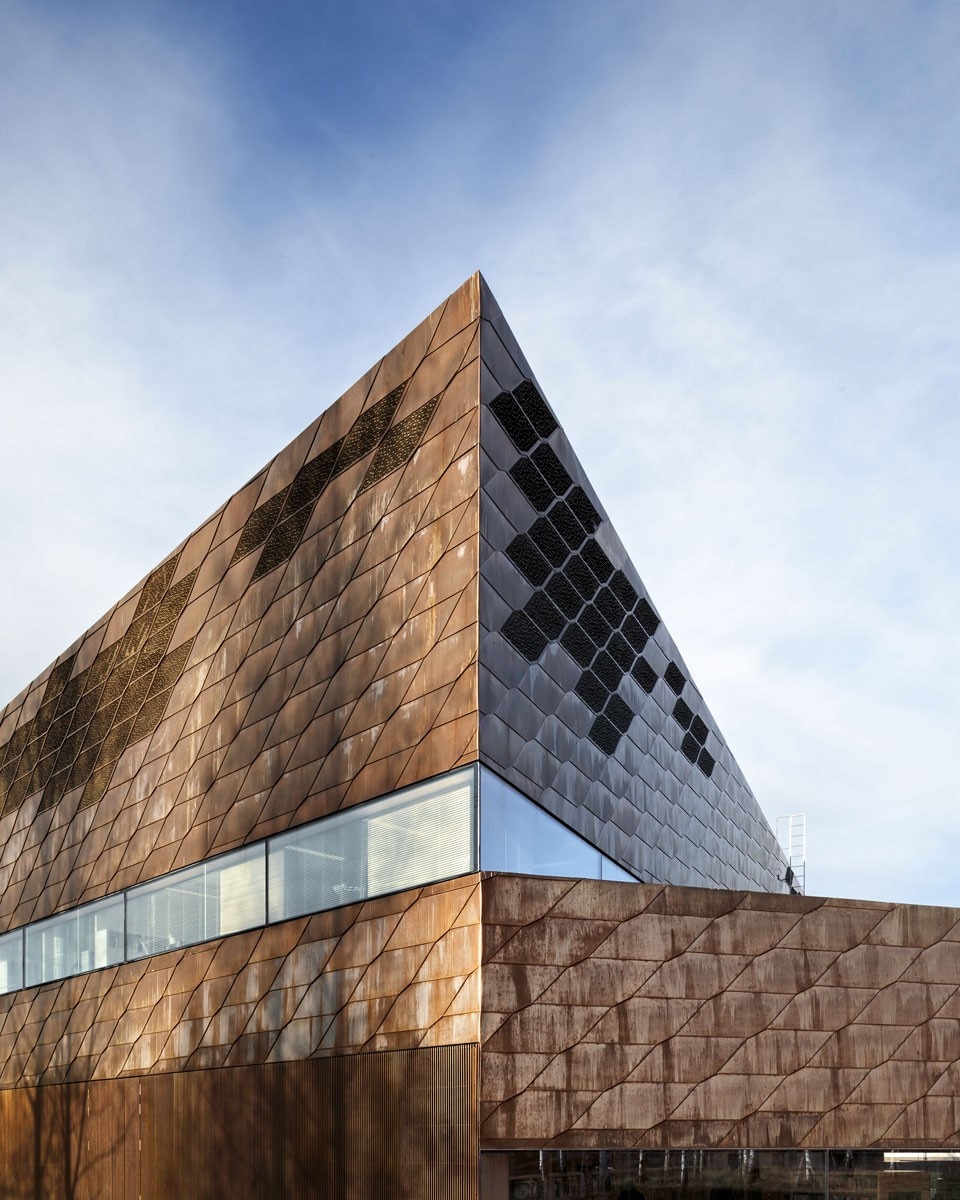 In order to reconcile the building's large volume with the dimension of the previously existing civic centre, the library was divided into three sculptural sections, creating a different aspect revealed from each direction. The new building keeps its distance from the outlines and materials of the old civic centre, and it is located amidst several lawns. "The dark copper of the façades stands out from the whiteness of the surrounding Aalto buildings, the contrast helping to detach the new from the old," states Jaaksi, pointing out how the building's copper cladding creates a unique, lively texture.
JKMM Architects: City library in Seinäjoki

Architects: JKMM Architects
Main designer: Asmo Jaaksi

Design team: Teemu Kurkela, Samuli Miettinen, Juha Mäki-Jyllilä, Aaro Martikainen (project architect), Teemu Toivio (project architect), Harri Lindberg  (architecture student), Päivi Meuronen (interior design)

Location: Seinäjoki, Finland

Completion: 2012
Area: 4,430 square metres
Client: City of Seinäjoki

Structural design: Magnus Malmberg Oy / Eero Pekkari
HPAC design: Ylitalo Oy / Pekka Nykänen
Electrical design: Satakunnan Insinöörikeskus Oy / Lauri Levo
Main contractor:  Rakennusliike Timo Nyyssölä Oy
Electrical contractor: Jalasjärven Sähköasennus Oy
Air conditioning: Lakeuden ilmastointi Oy
Plumbing: Pohjanmaan Putki Oy