Osaka-based architecture studio KimuraMatsumoto Architects has recently completed a single family house in Wakayama, south of Japan. The house is located in a mountainside, surrounded by rice paddies and crops, permeated by a narrow waterway. "On what was previously a rice paddy, we planned to build a one-story house to be lived in by our coworker's family of four," explain the architects.


Located in the middle of the site, a 14 x 6,4 metre steel structure determines a large single structure encompassing all living spaces, over which hangs a 17 x 10 metre roof. The walls are comprised of thin steel, wood and glass, and a series of curtains renders the space ethereal, allowing light to permeate through the volume. A few square tubular steel columns support the roof structure.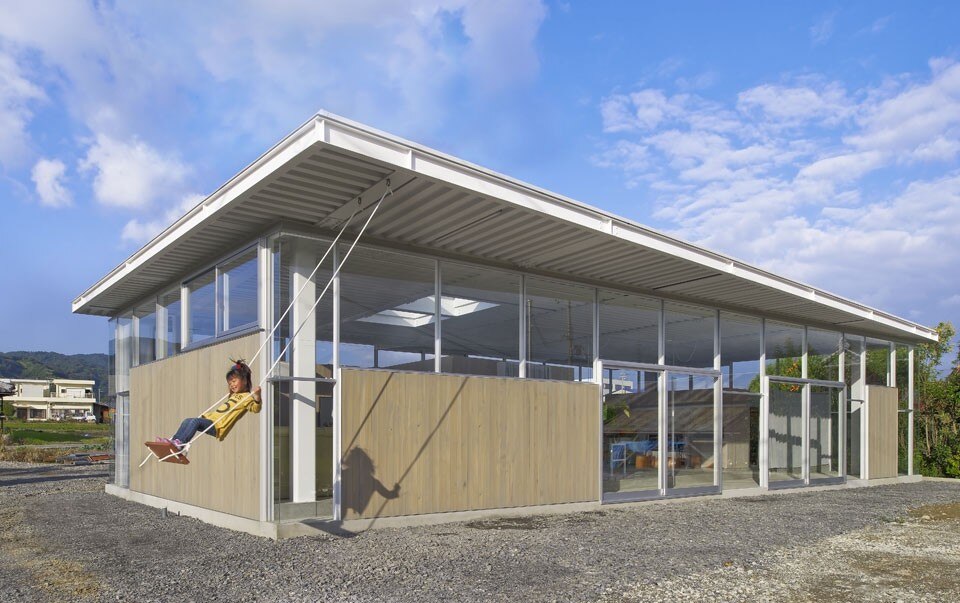 "From simplifying specific natural land formations and following coordination of people's lives in the area, we composed environmental elements," explain Yoshinari Kimura and Naoko Matsumoto. "Based on the characteristics of these environmental elements, we composed fitting architectural elements." The architects point out how they sought to create not only a house, but a landscape. "Through this project, we planned the situation of living in an environment rather than living in a house," they conclude.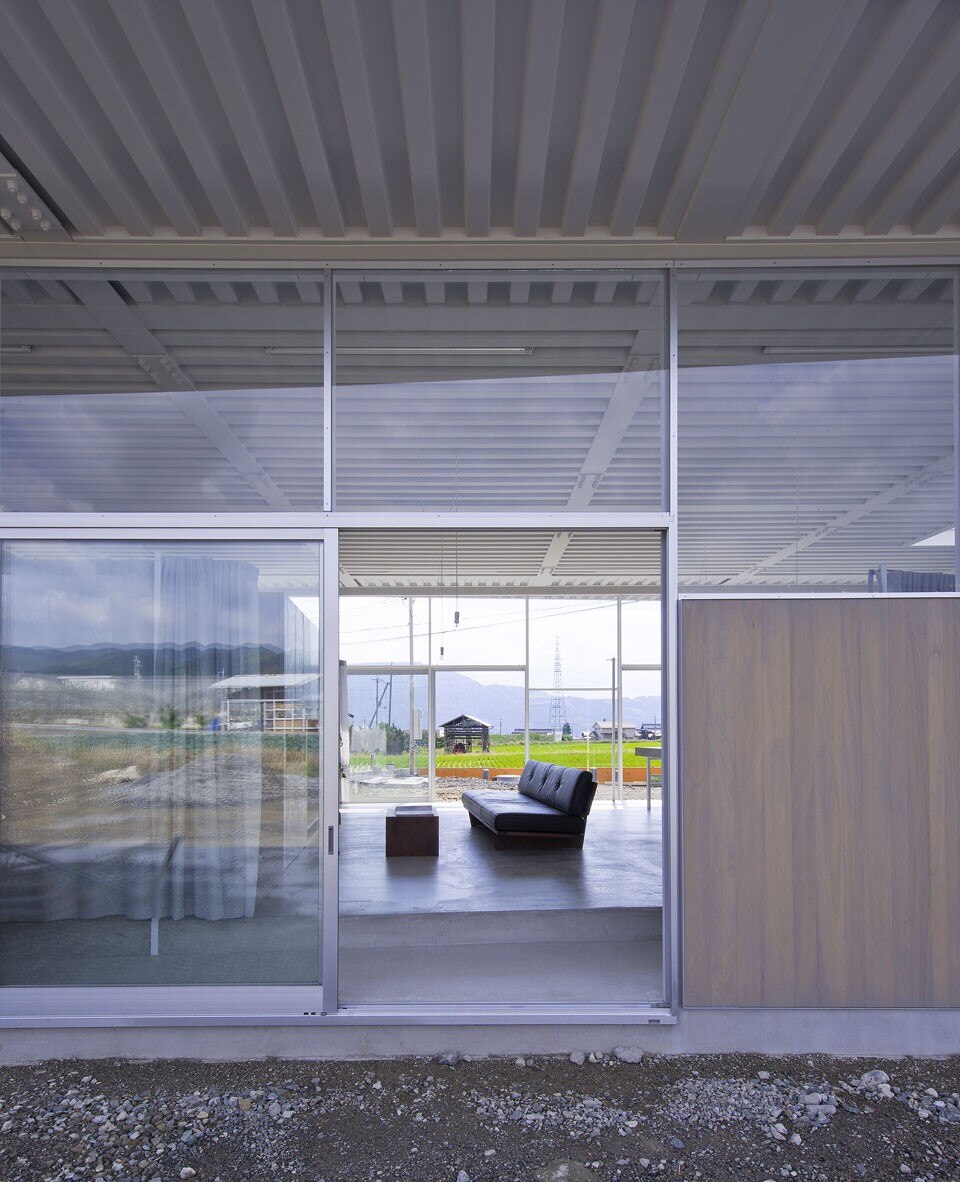 KimuraMatsumoto Architects: House in Shino
Location: Wakayama, Japan

Program: single family house

Site Area: 416,6 square metres

Building Area: 126,1 square metres

Total Floor Area: 118,5 square metres

Structure: Steel

Completion: October 2012

Structural Engineer: Eisuke Mitsuda
Fabric: fabricscape