This article was originally published in Domus 961 / September 2012

In Victor Hugo's The Hunchback of Notre-Dame, Claude Frollo looks from a printed book to the cathedral building and utters his famous phrase, "Ceci tuera cela" ("This will kill that"). Where once predictions ranged from the utopian to the apocalyptic, we now see an online world that sits alongside the physical world, and similarly fateful proclamations concerning the effect of online architectural publishing on print media have long since passed. In lieu of predictions of one supplanting the other, we see a reality in which distinctions between the two are increasingly blurred. The cacophony of viewpoints, ideas and juxtapositions may still exist, but from this are emerging increasingly hybrid voices and groups, and new forms of publishing conceived as media for conveying architectural and political ideas, rather than as endpoints in themselves.

Driving this new, complex definition of publishing is the widespread access to new technologies— something that has opened the door to a new understanding of what the word "readership" actually means. Contemporary audiences are well versed in receiving information via a variety of media, but reading is not enough: as well as navigating and selecting content, they expect to be able to contribute their own thoughts, ideas, variations and objections. But the impact of new technologies goes well beyond the ubiquitous reach and accessibility of blogs: it extends to short print- run books, global distribution networks, e-publishing, and so on. The thrill of the new isn't enough to hold our interest; increasingly we expect online platforms to be just one of the many tentacled operations of creative practitioners, with overspills between the physical and virtual worlds. Such is the case with Designboom, the first online architecture magazine by foundation date and number of readers, which organises architecture conferences and young talent exhibitions worldwide. Even Dezeen, once considered the epitome of rapid response online design publishing, has evolved into something much more complex, developing into a lifestyle brand that extends into the physical world with pop-up stores and exhibitions.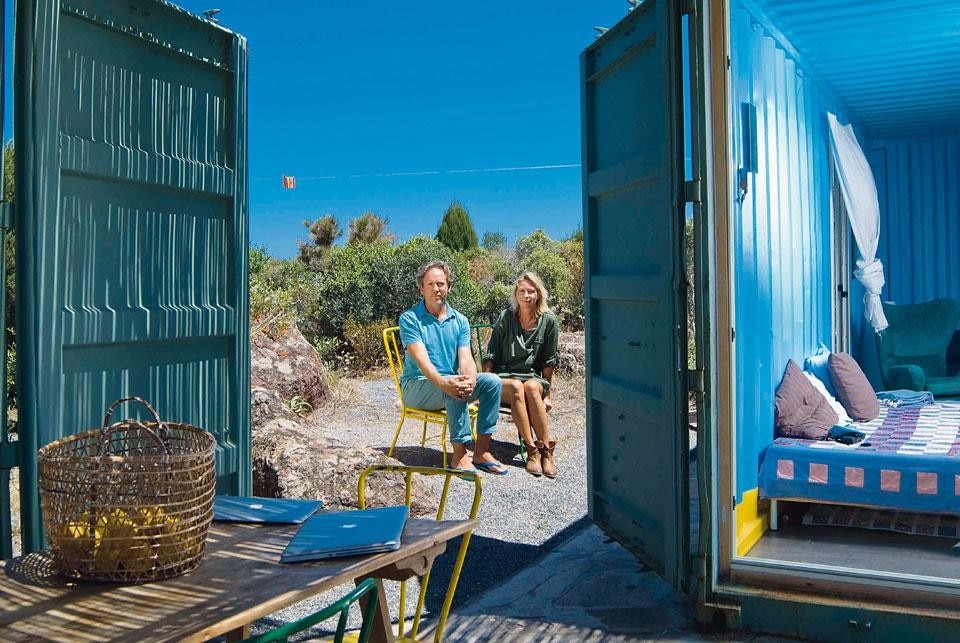 The ease of exchanging information on the Internet allows individuals to engage in collective intellectual works of unprecedented scale. At the same time, seemingly collaborative modes of publishing are also a means for individual, previously hidden voices to gain voice and exposure, as in the case of Ethel Baraona Pohl and her partner César Reyes Nájera, who describe their endeavours at dpr-barcelona as the happy by-product of frustration. Perennially interested in the layers that technology adds to discursive and physical space, their occasional contributions to journals were the only outlet for critical thinking outside the studio; larger bodies of research encountered rejection and huge delays within slow-moving institutionalised channels.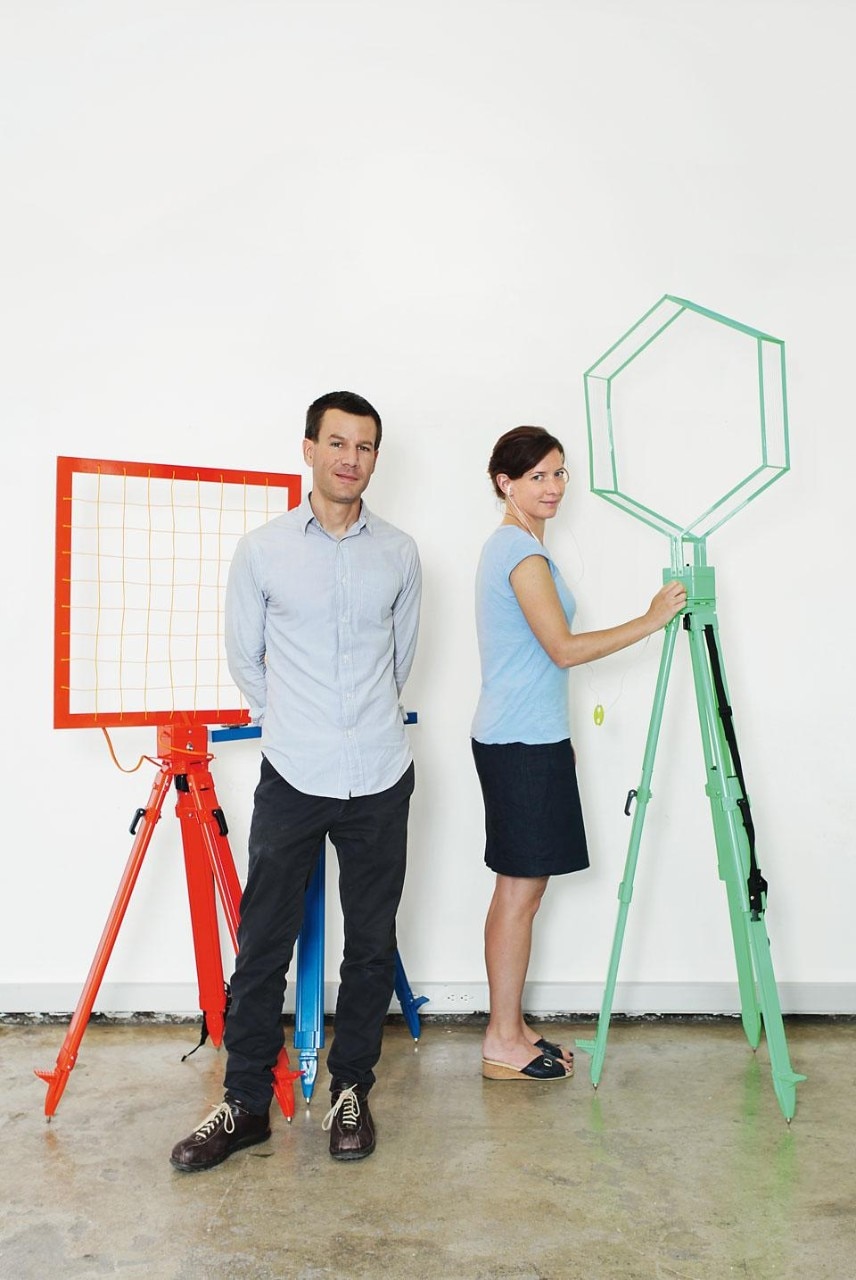 Their experimental (and at the time innovative) digital publications pioneered new models of self- and collaborative publishing, experimenting with platforms that allow texts to be collectively manipulated by an online community. But the most rapidly-expanding branch of their company, dpr-barcelona, is short-print-run architecture books: no mean feat if one considers the crisis in book publishing (just five months ago, the famed Swiss design publisher Birkhäuser was placed in administration).
Many small-scale emerging ventures deal with the communal, hyperlocal or niche terrains, and are often run by couples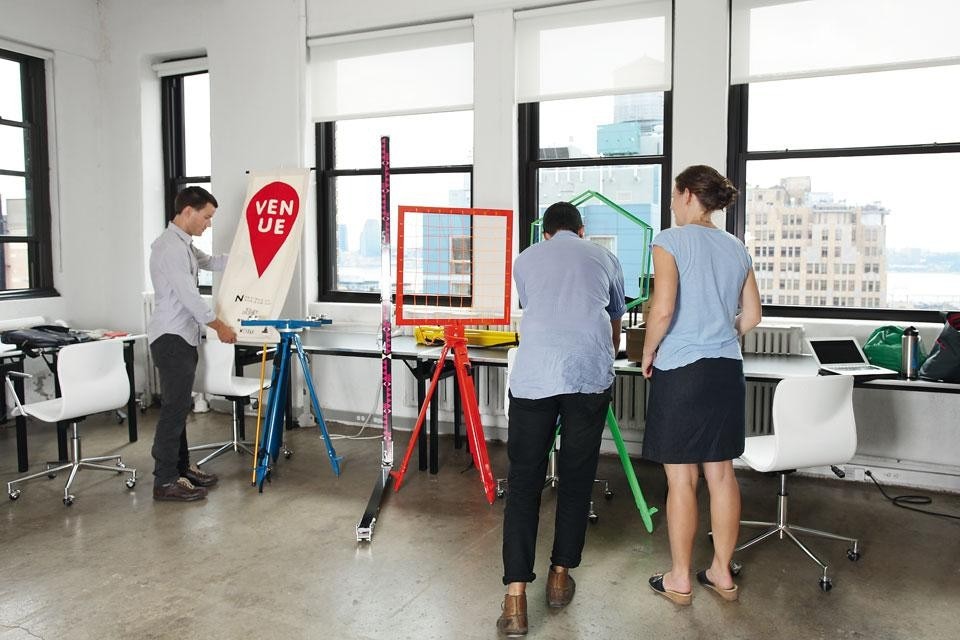 Such a free exchange of ideas is not without its problems, however. At present, the virtual environment is a Wild West of sorts, in which the value of labour and production remains an arbitrarily defined quantity , and universal paradigms regulating attribution, control and agency are as yet absent. Many of the most successful emerging ventures in architectural discourse borrow on traditional modes of production: they are often concerned with hyper-specific or niche terrains. They are small, agile and, in keeping with the cottage-industry low-overhead model, a disproportionate number are run by couples.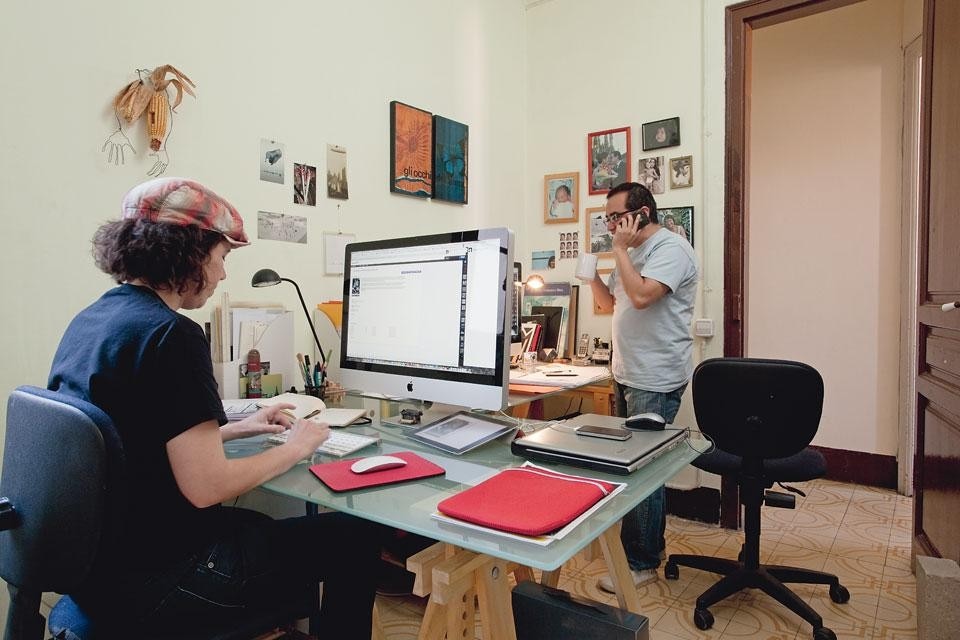 Writing in a recent issue of MAS Context—a scholarly Chicago-based journal produced by "the [invited] crowd", available both in print and for free low-resolution download — Javier Arbona aims to conceptualise knowledge-sharing and the rebroadcasting of content. He does this not in the context of privacy, authority and intellectual rights, but rather more interestingly in post-Fordist notions of labour. "Through a series of virtual devices common to most blogs (like 'apps' for quick reposting, emailing, retweeting, bookmarking on other sites, or, say, 'sharing' on Facebook, etc.), the work chores of circulating content are hidden by what seem like benign, abstract socio-communal acts."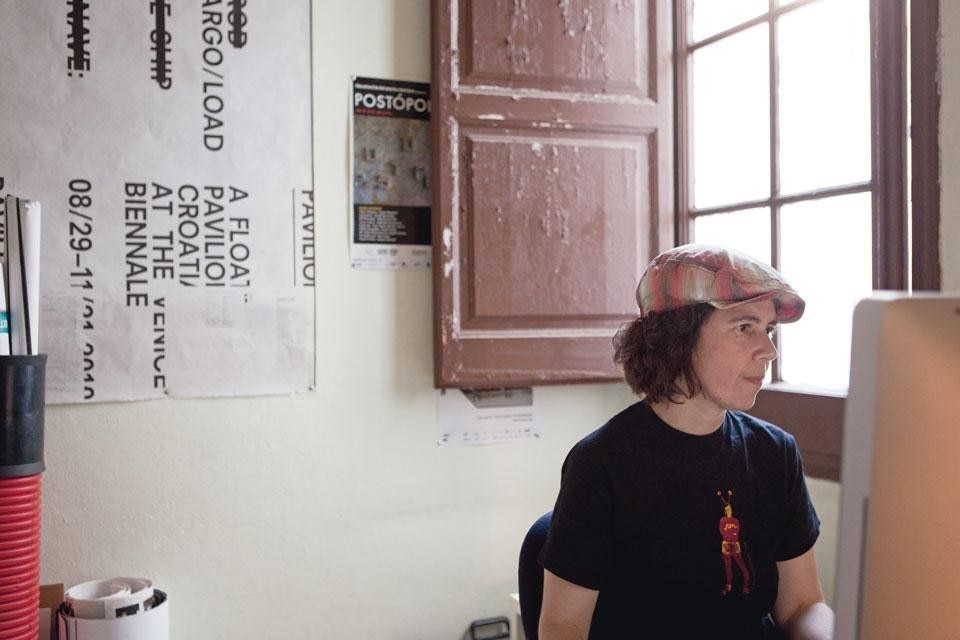 Arguably, the simultaneous growth of DIY publishing and ground-up activism have resulted in the conflation of civic and political rights with the spatial, civic and architectural locale. In the online output of architects and architectural writers, such as This Is Not A Gateway, or in new event formats such as Venue (the "live" and peripatetic collaboration between Geoff Manaugh and his partner Nicola Twilley, from BLDGBLOG and Edible Geography respectively), one can see a direct opposition to existing capitalised forms of production, and a more grass-roots activist stance in terms of engaging with urban and landscape problems through publications, events, artistic platforms and more. Perhaps in this light, some argue that even the most prolific "news" sites have critical, even political impact by virtue of their mere existence and reach.
By disseminating architectural news to a wider audience than ever before, they shift access to knowledge from the hands of geographically marginal elites into the realm of the "real world". David Basulto — a qualified architect, teacher and co-founder of ArchDaily (the self-proclaimed "most popular architecture website today") based in Santiago, Chile — maintains, for example, that reaching a "housewife" demographic is intrinsic to his cause.
As every forward-looking action has its retrograde reaction, the rapid growth and proliferation of blogs, networks and websites has been paralleled by a more intense fascination with the physicality of print media. While much design discussion has moved online, the recent, globally roving Archizines exhibition, curated by Elias Redstone, showcased contemporary architectural fanzines and journals.
This followed Beatriz Colomina's archival Clip Stamp Fold, and preceded an installation dedicated to the 20th century's great magazines at this year's Venice Biennale of Architecture. The volumes on display in all three exhibitions are vibrant matter; they have the capacity to give rise to public spheres and imagined communities. Through the act of being printed, made permanent, books and journals provide punctuation points in the apparently endless production, discussion and evolution of ideas, thus reinforcing the truism that "printed matter matters".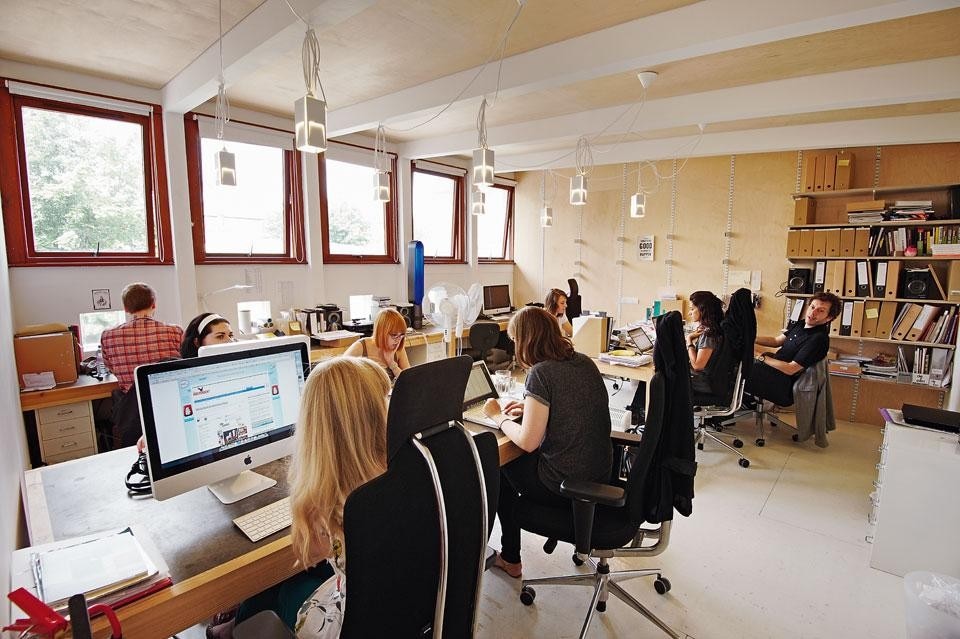 But the nature of architectural books is also changing. Organisational structures and layouts have become more flexible, more determined by the visual, more accommodating of non-architectural content, and increasingly employing some of the tools of online paradigms. Julien De Smedt's 2010 monograph Agenda features images of Kanye West's blog, facsimile emails and diagrams tracking office workflow, echoing the tools of Web analytics familiar to any online publisher. The publication of books from blogs — such as The BLDGBLOG Book — has also reflected the growing recognition of online discourse within traditional print media.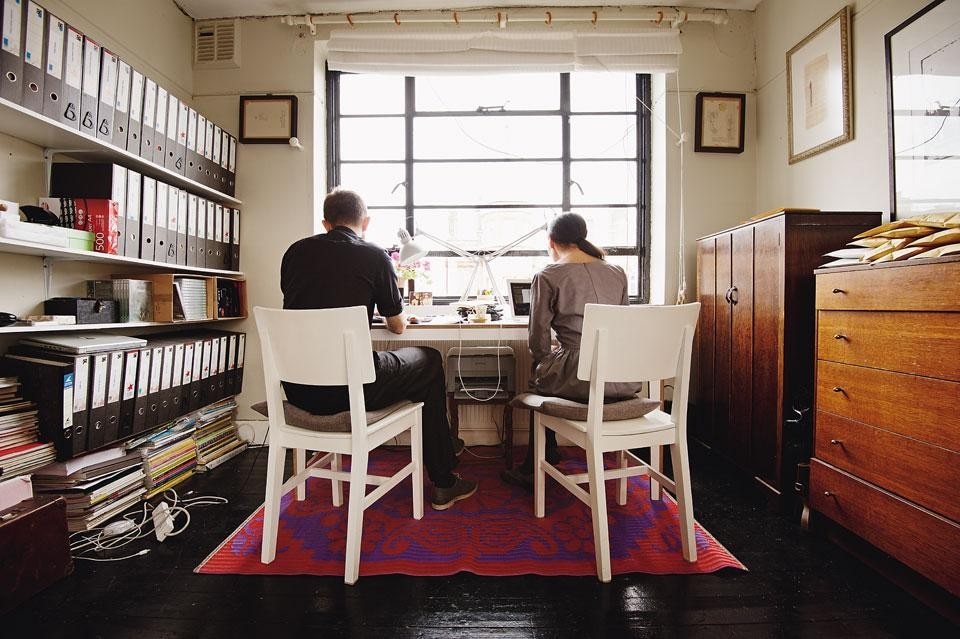 Andreas Ruby, co-founder of Berlin-based offices textbild and Ruby Press, is cynical about the simple transposition between screen and page, confessing, "It's like with early cars: they all looked like horse carriages, until they found their own way." Instead, he speaks with passion and conviction about books as an enduring art form, with their own intrinsic possibilities, physically encoded in subtly corporeal nuances. Ruby Press books could be described as a reaction to the logic of the large-printrun media machine that has in recent years grown dramatically in influence within the realms of design and architecture publishing. They are characterised by attention to detail, carefully considering page size, paper weight and porosity, and exquisite graphic design—but also short print runs. Low overheads allow for agility and small scale, and small-scale publishing, in turn, legitimates not only a more finely tuned specificity and quicker production, but also a more artisanal approach and the ability to operate on lower margins.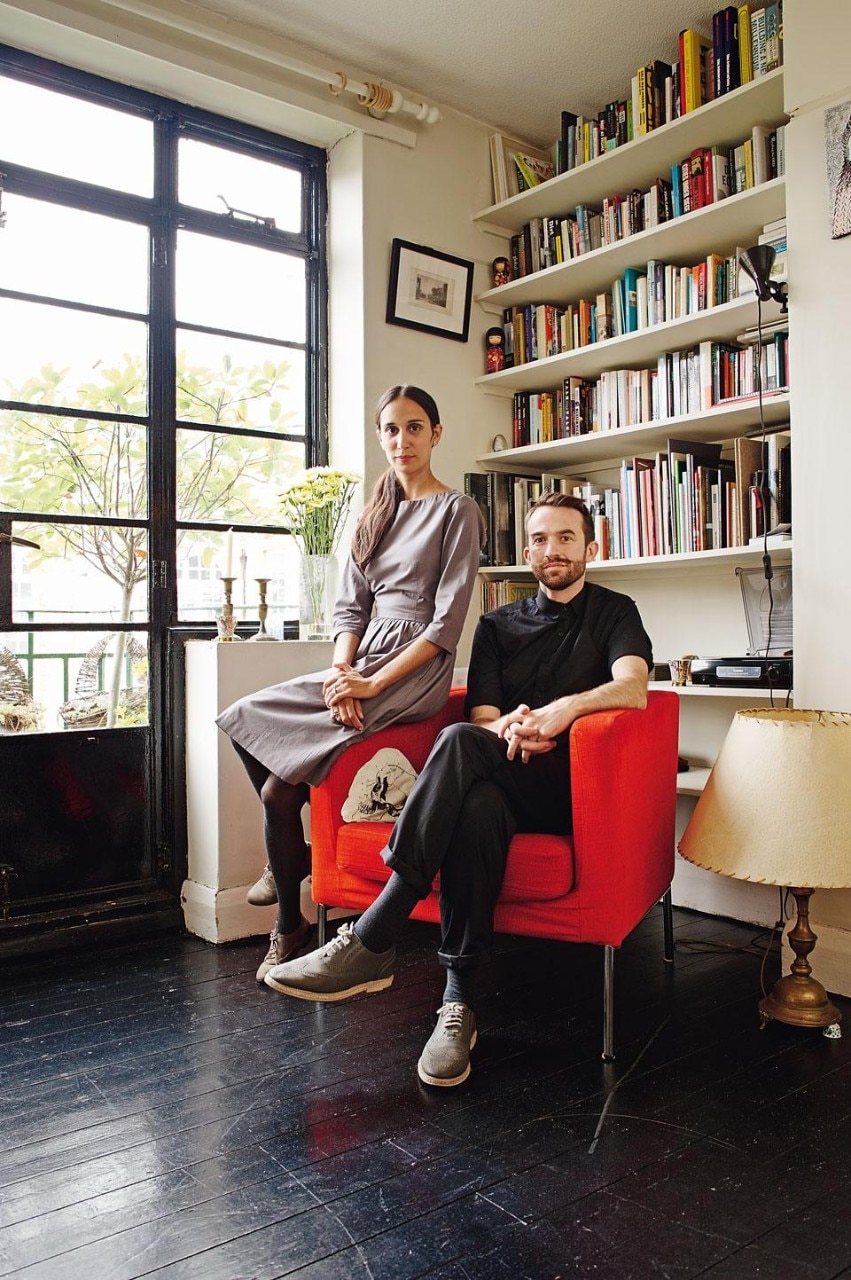 What one finds today, therefore, is not that online formats seek to replace or supersede printed formats. Instead, the poly-vocal, movable and interactive capacity that is most amplified in online production is actually part of a wider change affecting both print publishing and architectural production itself. Pop-cultural, even ahistorical post-modern juxtapositions, achieved in print by Banham, the Venturis, Archigram and many others before and after, have not only continued online, but also extrapolated into an ever-expanding kaleidoscope of perspectives and media. Rather than being drowned in sound, as readers we are increasingly savvy in terms of what to see and how, at what speed, in what context and on which device. Shumi Bose (@tontita00), curator and writer of architectural history and theory