Spanish architects Flores & Prats' Building 111 is a Social Housing project at the edge of Barcelona city. Beyond simply providing this set number of domiciles, the architects seek to create "a social container" that encourages neighbours to relate and know each other, proposing a series of common spaces in an attempt to break down the trend of introversion in social housing.

The project, which takes its name from the number of families it looks to provide for on a single site, features a large central patio — a social platform — at its core. This open piazza with playgrounds is surrounded by the apartments, with each one's social area (culminating in the balcony) facing the space in a manner Flores & Prats consider similar to "balconies of a theatre".

The interior of each apartment is set around a central area which provides all the necessary functions for all the cyclic domestic activities. The remainder of the space is open, except for one bathroom and one bedroom, allowing "the space to flow from side to side, street to courtyard" in a diagonally configured sequence of domestic situations. The openness of this interior is intended to promote a non hierarchical living space, helping to avoid the difference of genders in the domestic duties.

A concrete façade gives character and scale to the building in relation to the long distance of the landscape in front of it. Providing the building with a good thermal mass, the façades were cast on site with polystyrene formworks, a first for this method. The formworks were fabricated in a factory, in order to reduce the construction time on site and thus allowing for the more careful and slow timing of the in situ concrete construction.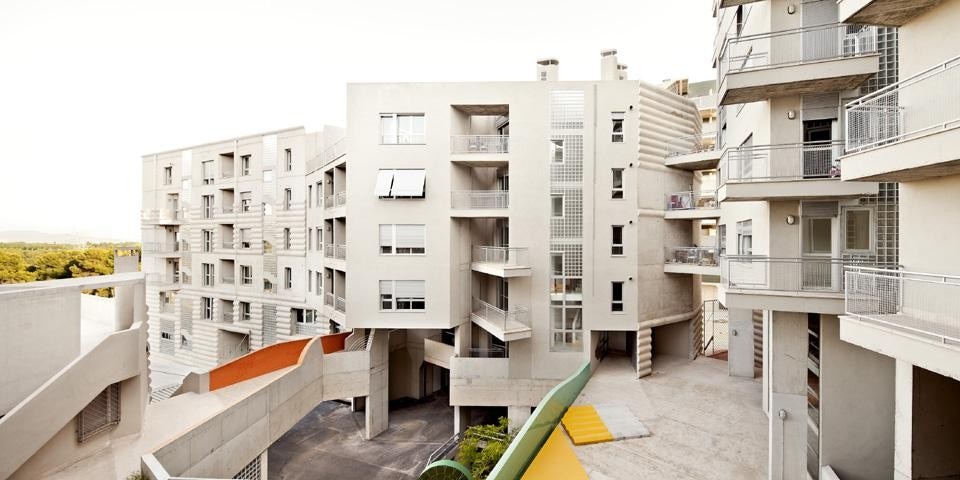 The result is a façade which Flores & Prats feel is "marked with rhythm, light and shade, connecting the building to the surrounding pine forests." All the dwellings are set diagonally across the façades in order to promote crossed ventilation, good natural lightning and feature shutters that can fold and work much like a sunshade, allowing each apartment flexible means of naturally controlling their space's temperature.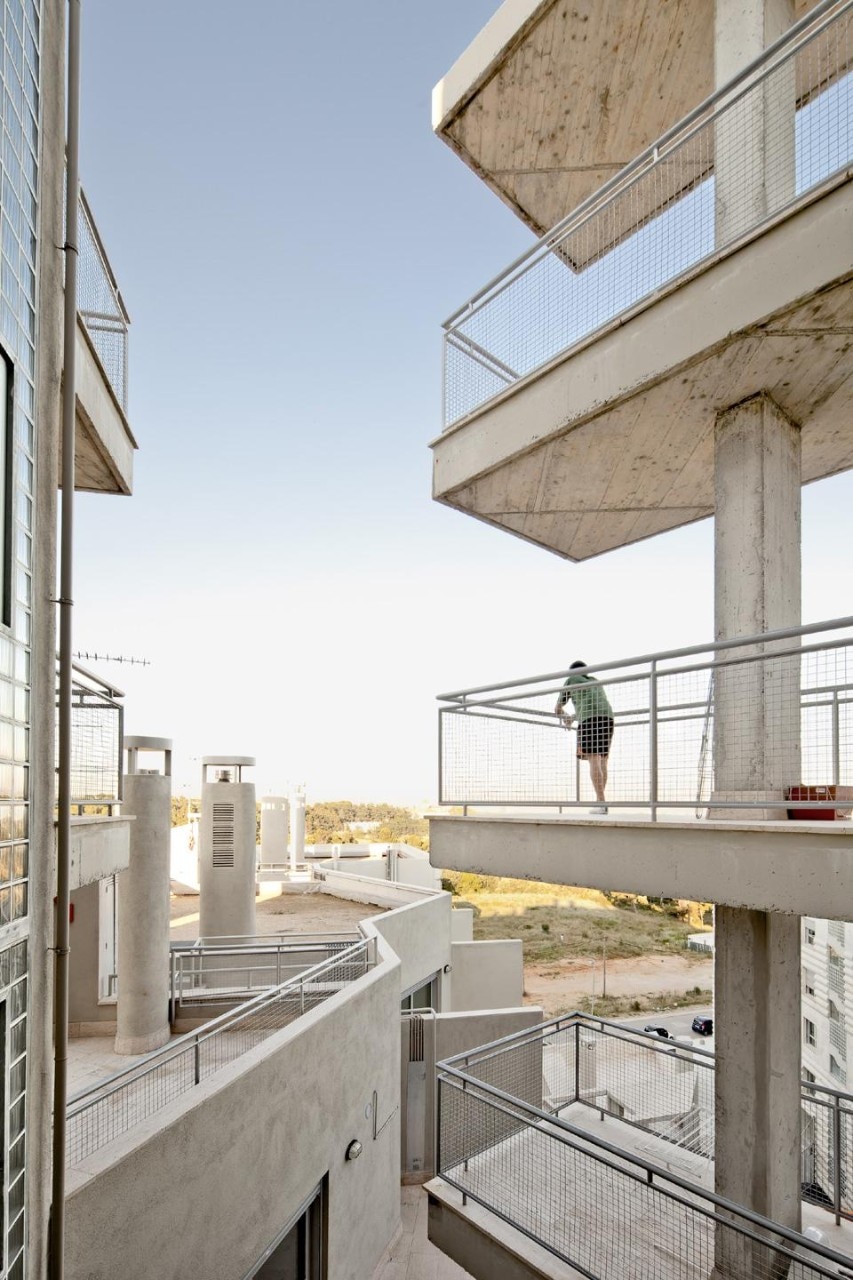 A final notable feature is the natural light afforded to the underground carpark, which is achieved through a series of holes set in the central piazza. This allows views of access ramps, cars and trees, planted at the lowest level of the section and growing to the piazza, connecting the spaces.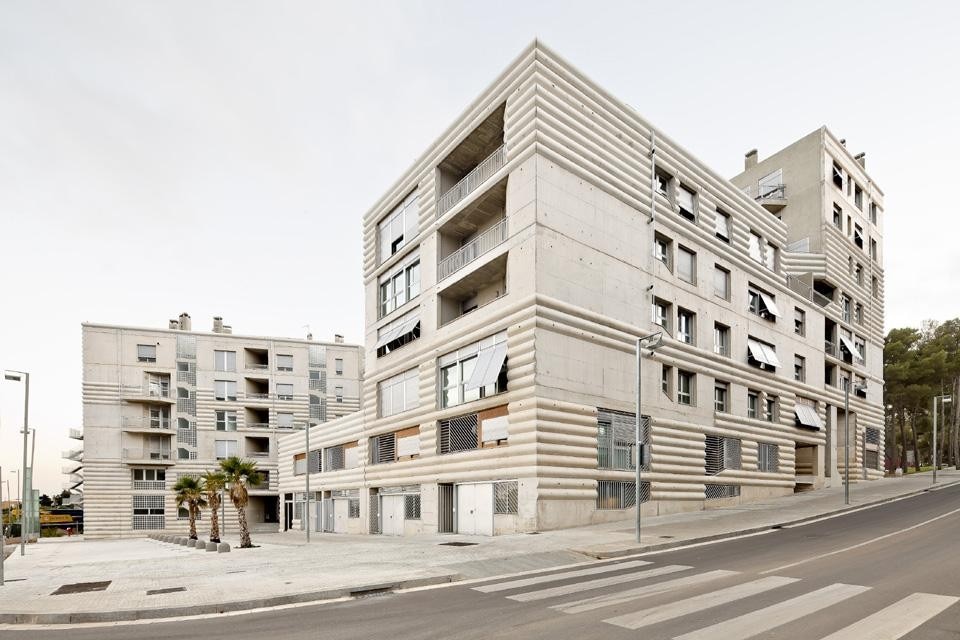 Building 111, Terrassa, Barcelona
Location: Manzana H del Plan de Mejora del Barrio Torresana
Client: Societat Municipal d'Habitatge de Terrassa
Design and Supervision: Flores & Prats Architects
Construction: Dragados (Víctor Tamborero)
Construction Period: April 2007 - May 2010
Framework: Manuel Arguijo
Installations: Bernat Alonso
Site Area: 14,000 square metres