Read the interview published in Domus 947 May 2011: The life geometric

Anne Griswold Tyng, an architect who devoted her career to achieving a synthesis of geometric order and human consciousness within architecture, died on December 27, at her home in Greenbrae, California. She was 91.

Since the 1950s, when she worked closely with Louis I. Kahn and independently pioneered habitable space-frame architecture, Tyng applied natural and numeric systems to built forms on all scales, from urban plans to domestic spaces. Her work pushed "the spatial potential of architecture," notes Sarah Herda, Director of the Graham Foundation in Chicago, and continues to, "resonate deeply with contemporary architects who are working with complex geometry as a source for new forms in building."

Tyng is best-known for her work and her affair with the architect Louis I. Kahn; she appeared in the 2003 Oscar-nominated documentary, My Architect. Tyng wrote extensively on the subject of creative conflicts between men and women emphasizing her own transition from a muse to heroine in search of an independent visible identity. Tyng characterized each stage of her life as an evolution of "psychological development necessary to free her creative potential" enabling her to become heroine of her own ideas rather than a muse to the creative potential of another.
Born in Lushan, Jiangxi province, China in 1920, Anne Griswold Tyng was the fourth child of Ethel Arens and Walworth Tyng, Episcopalian missionaries with roots dating back to the Massachusetts Bay colony. Tyng recalled, "spending long hours" carving cities out of the soft stone surrounding her parent's summer retreat and her birthplace. While the Tyng family would periodically return to the United States during sabbatical years, Anne moved permanently to the United States in 1938 to study fine arts at Radcliffe College and, during her final year there, architecture through a program of the Cambridge School of Architecture and Landscape Architecture—the first institution to offer design training to women only. Following the outbreak of World War II, Tyng continued her education at the Harvard Graduate School of Design where she studied architecture under Walter Gropius and Marcel Breuer. Among the first group of women admitted to the GSD, the Bauhaus-inspired training she received at Harvard equipped her with a "fervor for the 'box' [and] a bare-boned dedication to low-cost housing and the purer forms of the international style."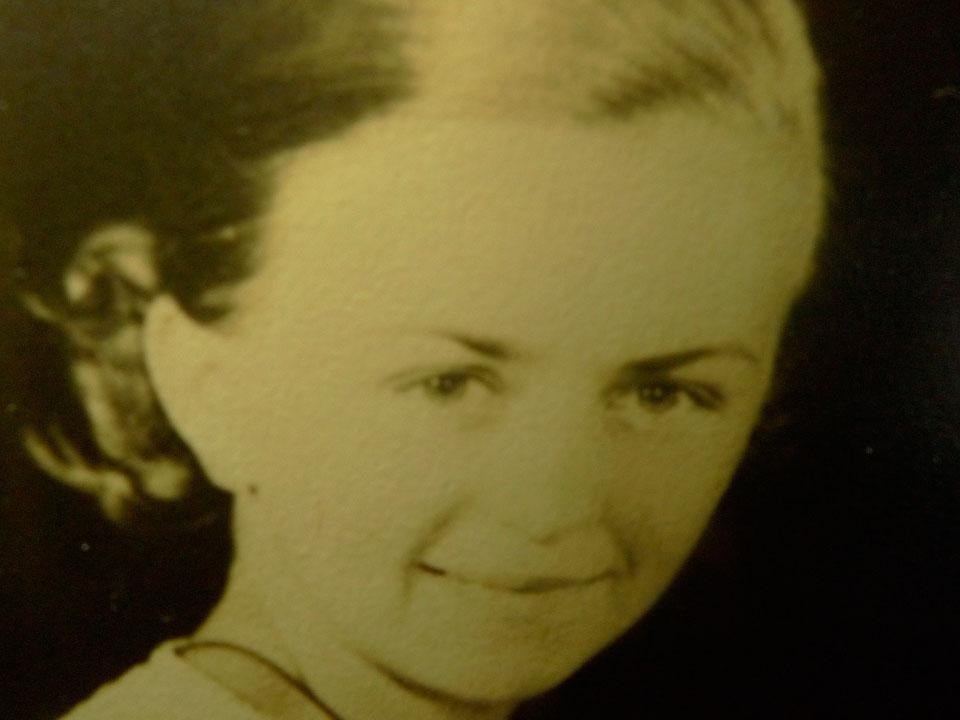 Upon graduation from Harvard in 1944, Tyng was employed in the New York offices of architect Konrad Wachsmann (1944), as well as the industrial design firms of Van Doren, Nowland and Schladermundt (1944) and Knoll Associates (1944–45). Moving to Philadelphia in 1945, Tyng began working in the office of Stonorov and Kahn where she engaged in a range of projects such as the "Triangle Area Re-Development Plan"(1946–52) for Philadelphia. She gained early recognition for her Tyng Toy, a kit of wooden puzzle-like pieces from which children could build furniture and other things. Following Kahn's disassociation with Stonorov in 1947, Tyng continued as a member of his staff where she remained active until 1964. During this period, Tyng exerted a critical influence on Kahn's work, most notably in his designs for the Yale University Art Gallery (1951–53), the Philadelphia City Tower (1952–57) and the Trenton Bath House (1955–56). Tyng's efforts both defined and reinforced Kahn's, providing the foundation for a new direction in architectural form and thought in the decades that followed.
Tyng characterized each stage of her life as an evolution of 'psychological development necessary to free her creative potential' enabling her to become heroine of her own ideas rather than a muse to the creative potential of another.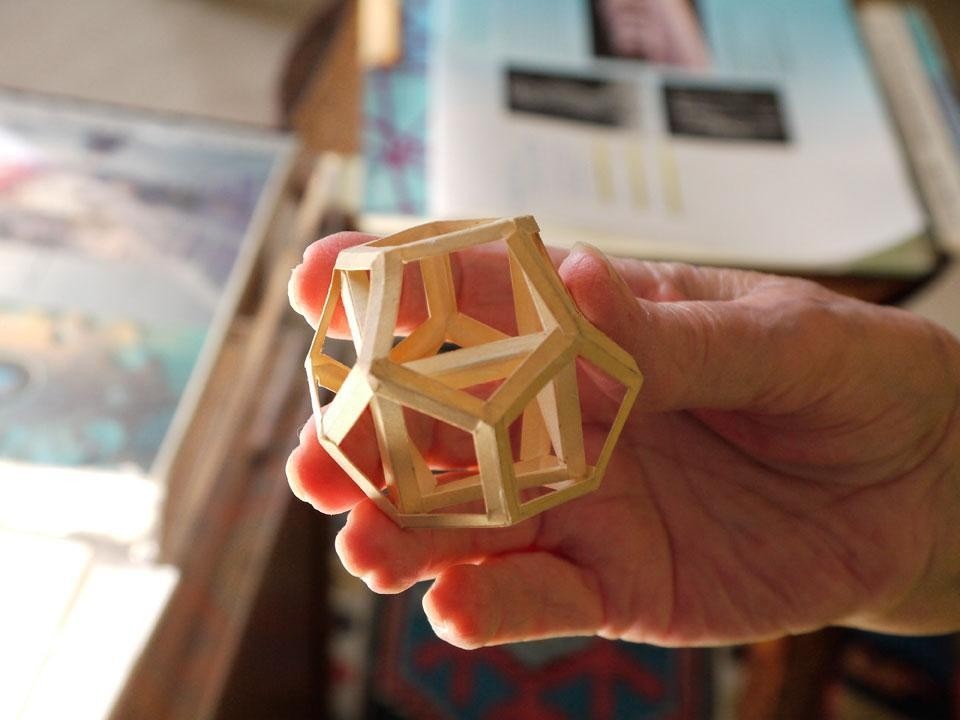 Her search for the essence of constructive geometry that began in Kahn's office guided her independent design work, research and writing in the pursuit of discovering the inherent relationships and hierarchies associated with the geometry of architecture and their links to the development of the conscious mind. Her articles "Urban Space Systems as Living Form"(1968–69) and "Geometric Extensions of Consciousness"(1969), as well as her Doctoral dissertation (University of Pennsylvania, 1975) "Simultaneous Randomness and Order: The Fibonacci-Divine Proportion As a Universal Forming Principle" (1975) focus on the linkages between architectural history and the "geometric progression from simplicity to complexity of symmetric forms linked by asymmetric process."
In 1965, Anne Tyng was one of the first women to receive a fellowship from the Graham Foundation Advanced Studies in the Fine Arts for her project Anatomy of Form: The Divine Proportion in the Platonic Solids. In her research she developed a theory of hierarchies of symmetry—symmetries within symmetries—and a search for architectural insight and revelation in the consistency and beauty of all underlying form. A portion of this research was published in the article Geometric Extensions of Consciousness in the Italian architectural journal Zodiak #19 in 1969.
Drawing from her personal experiences in one of the last professions dominated almost exclusively by men, Tyng wrote "From Muse to Heroine: Toward a Visible Creative Identity" (1988) a study of the development of female creative roles within architecture from an introverted muse to an extroverted heroine. In 1976, Tyng was one of only three women from the United States selected to participate in the First International Congress of Women Architects held in Ramsar, Iran. Her work has been featured in a number of exhibitions including The Divine Proportion in the Platonic Solids (1964), Women in the Design of the Environment (1974), Two on Two at the Octagon (1979), Visionary Drawings of Architecture and Planning, 1900 through the 1960's (1979–82) and That Exceptional One: Women in American Architecture 1888–1988 (1988). Most recently, Tyng was commissioned by the Institute of Contemporary Art in Philadelphia and the Graham Foundation in Chicago to create of an installation embodying her thinking about geometry entitled, Anne Tyng: Inhabiting Geometry (2011). The accompanying catalogue will be published early in 2012.
Tyng was made a Fellow of the American Institute of Architects and an academician of the National Academy of Design in 1975. Anne Tyng began teaching courses at the University of Pennsylvania in 1968 where she continued to teach until 1995. Her courses were an extension of her writing and research focusing on geometric order and human scale in architecture.

Tyng is survived by her daughter, Alexandra: two grandchildren, Rebecca and Julian; as well as two brothers, William Wark Tyng and Franklin Somes Tyng; and a son-in-law, Steven Kantor.
William Whitaker