It is a hot, sunny day when we meet the architect Andreas Angelidakis not far from Syntagma Square and the aim was to explore "his" Athens, the one he had left behind as a teenager when he went to study first at the Southern California Institute of Architecture and later at Columbia University in New York and the city he had to return to after completing his studies.

Andreas speaks perfect English and has a black beard and two eyes as blue as the waters that lap the Greek capital. Angelidakis has a long and prestigious CV and knows his own mind. He has recently worked on several projects, including the exhibition design for the fledgling Athens Biennale three years ago; a few months ago he also completed the refurbishment of the city's Breeder Feeder restaurant, a contemporary gastronomic gem that best reflects his concept of architecture and design, not far removed from what Athens shows him every day. Duplicity is, after all, typical of all his thought—he loves mountains and clouds but also websites and interactive communication (social media, blogs, forums); it is his preference to work with art and architecture, real and virtual, and he is torn between building and nature, construction and ruins (memories) of the past. Athens is a split city, divided between a glorious past made of severe proportion and strict rules and a present peppered with architecture that is wild, added-in, incomplete, interrupted and non-designed, as is so obviously visible in its crowded streets.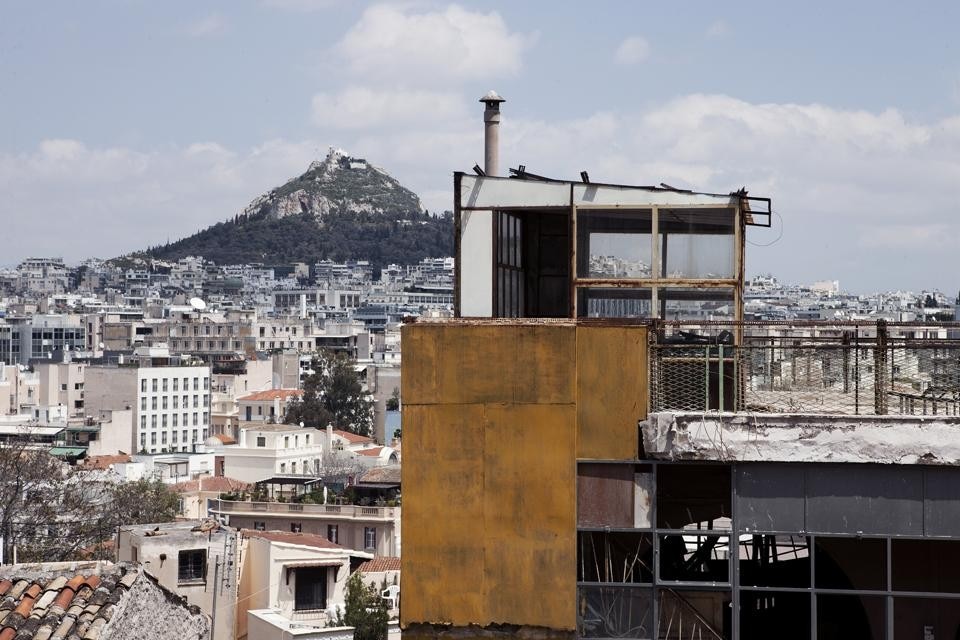 It is 1 pm and the first thing I ask is whether our first stop is a restaurant but I am unlucky and we drive for a while. Andreas stops the car in a brown sandy space ten metres square packed with cars and mopeds that is supposed to be an attended car park a few minutes from the Acropolis and asks us to climb the nearby cobbled steps. I have visited Athens at least four times in my life and, fortunately, always in the company of locals but I had never climbed to the small district of Anafiotica, a quarter or, rather, a village of low white houses. OK, this is Greece, says our guide, "very picturesque and built as needed"—a bit like the car park below but with a different poetic and a breathtaking view of Mt Lycabettus.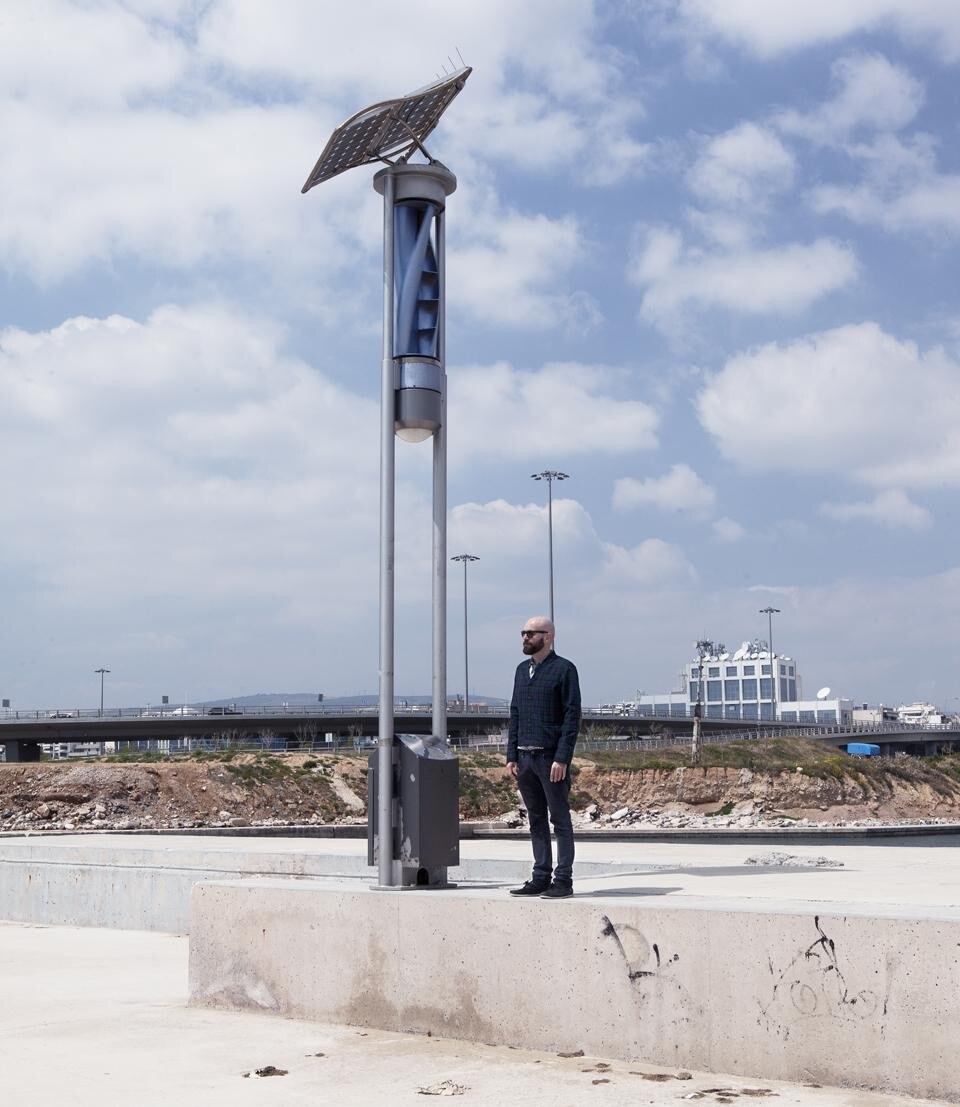 We are at the foot of the Acropolis and Anafiotica is the closest inhabited area to the ruins of this manmade wonder. It was constructed during the reign of King Otto I, around 1815, by the people of the island of Anafi, hence its name, who were brought to Athens to build the royal palace, now the Parliament building. They built houses in the style of those left behind in Anafi, which is why they feature the typical style of the Cyclades Islands. "I wanted to bring you to Anafiotica because it contains the DNA of the city of Athens and, in my view, epitomises the duality of today's Greece, split between the picturesque and the ideal, the perfect and programmed architecture of our ancestors and the later randomly built constructions. This same duality, this fracture, can be found in all Greek cities and is usually a product more of consequence than intention, split by the idealised, modern and international approach of Le Corbusier, dominated by a concrete box that serves as a structural base and is then completed very casually with constructions that always look incomplete and often insignificant. With its reassuring appearance, Anafiotica represents a moment of relaxation, a breath of fresh air, a place of refuge where you can see the idyll of the past but, equally, not far away you have a view of the present state of this country."
People often forget that this country is actually a very young republic, a young country. Europe went through the Renaissance but we fell under the Ottoman Empire and so Greece as it was defined after that period is a relatively new country. This makes it a dynamic and remarkable place despite a few unusual and strange traits.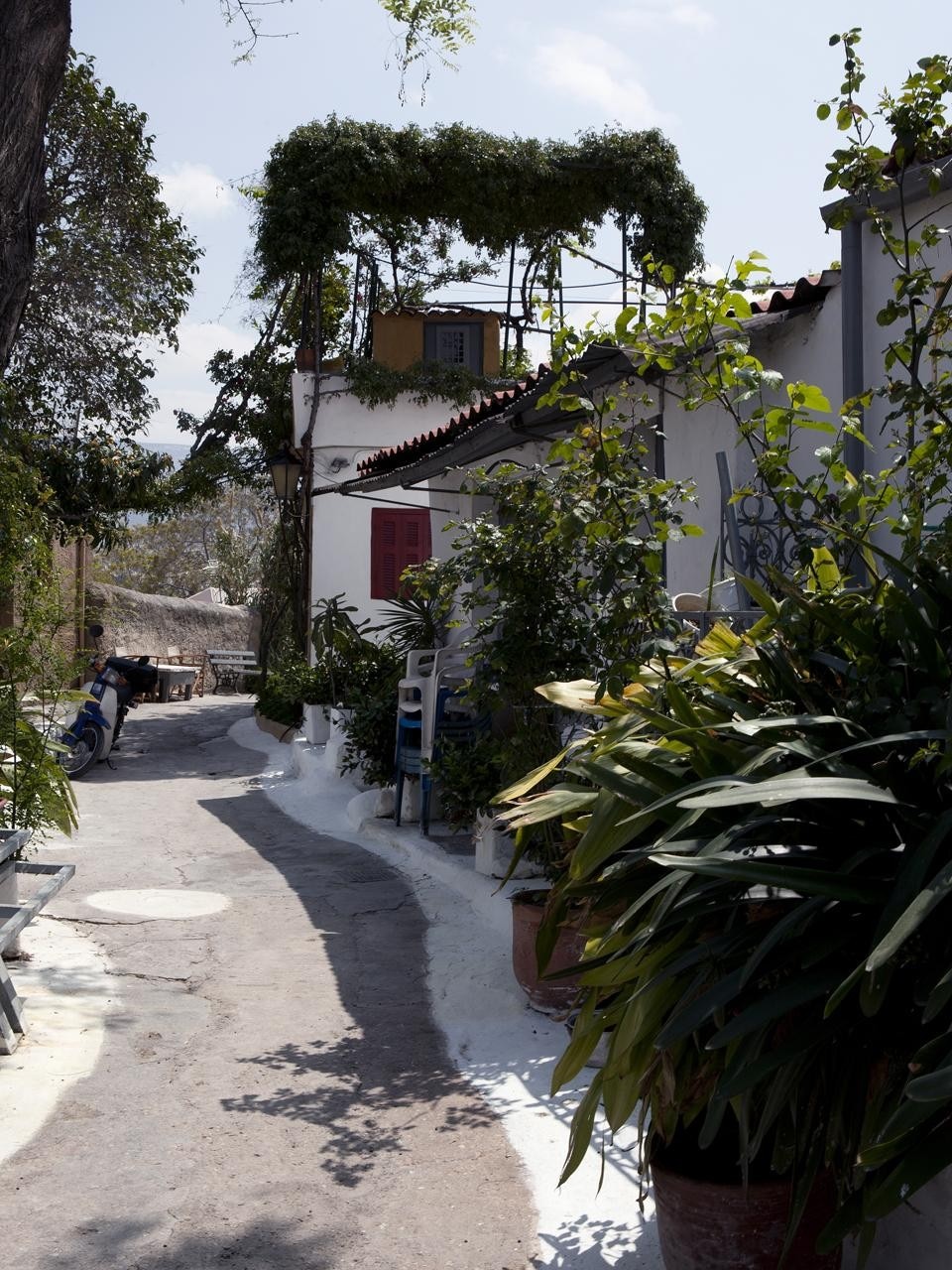 Here, we meet Christos Papoulias, a well-known architect who has always lived in this happy haven, by Angelidakis highly respected both theoretically and practically. Angelidakis adds "this is exactly what I wanted to talk about, what the Olympic Games left the city." This takes us to the second stop on our journey after steering our way through deafening and nightmare traffic for about 20 minutes. We come to the port of Faliron Delta, the only area inside the walls of Ancient Athens that gave access to the port. Here, towering above crumbling, abandoned and overgrown buildings is a stadium, also abandoned but as colossal as the Stade de France and designed for beach volleyball.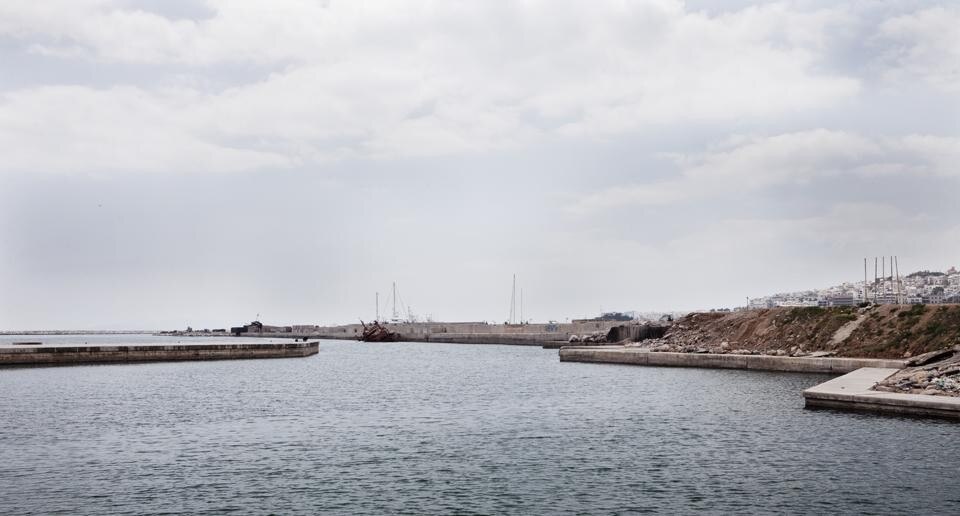 "Beach volleyball? Why on earth build a concrete stadium for beach volleyball?" Andreas asks me, "Do you see the need? These megastructures are closed and abandoned; they can't even be used for concerts or anything else so they are orphans of the city, dead. If they were, at least, open to the public they could become the modern ruins of Athens, at least people could visit them." The whole Faliron Delta is a strip of land cut off from the city by a large motorway. This vibrant area was alive with activity during the Olympics, when it benefited from major investments, but now no more. He points out the large solar street lights complete with wind turbines, saying that they cost a fortune but are no longer in use because no one goes there anymore. Investment and energy thrown to the wind; advanced technology all for nothing. We simply have to photograph him beneath one of them. "Now this place is visited by couples seeking seclusion, gypsies wanting to camp plus lovers of kites and toy aeroplanes, athletes and the odd fisherman. The pride and joy of Athens during the Olympics and the stage for the last Contemporary Arts Biennale, it is now paved, unused and left to its own resources, as if no one can imagine a future for this area."

These are contemporary ruins, as Angelidakis calls them. "But what hope has contemporary architecture in a country with such a strong heritage?" I ask. He continues, "The heritage of Ancient Greece weighs heavy and people often forget that this country is actually a very young republic, a young country. Europe went through the Renaissance but we fell under the Ottoman Empire and so Greece as it was defined after that period is a relatively new country. This makes it a dynamic and remarkable place despite a few unusual and strange traits; it has a significant history behind it but it is still being built. Architecturally speaking, it had a short modern period with fewer results than other countries but with some strong examples. But the State stopped backing architecture in the 1970s and embarked on the path of buildings based on money. The result is what we see today, all a bit higgledy-piggledy but with a charm of its own. Certainly distinctive."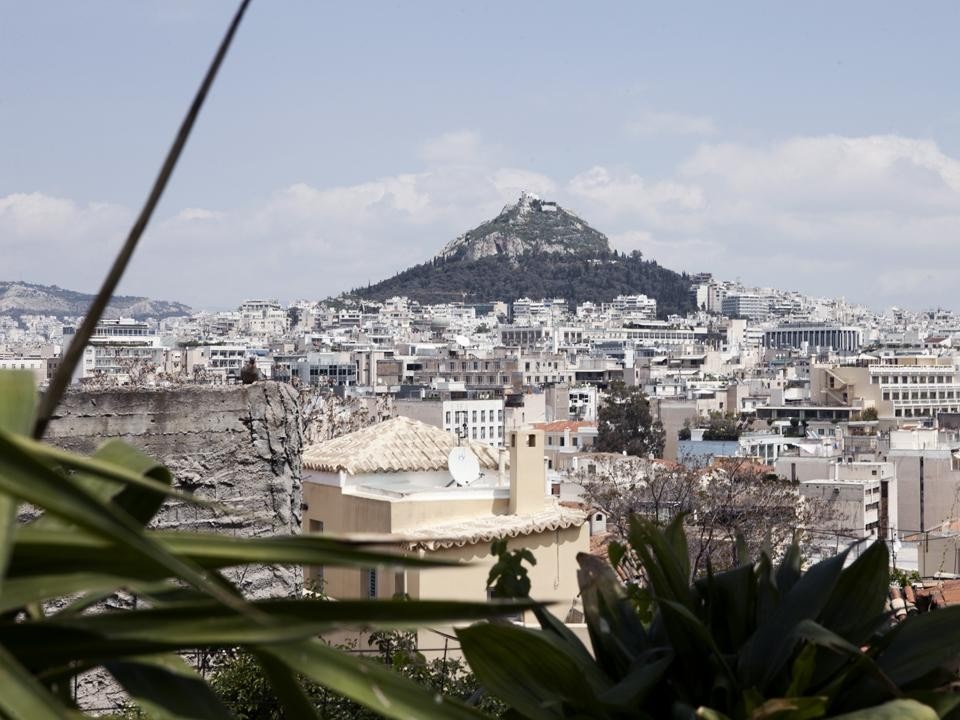 We head back towards the city centre and Andreas points out skeletons of unfinished houses all over the place, explaining, "There are grants to start building but then the money runs out less than halfway through and everything is left as it is. Many decisions pertaining to public space are closely linked to funding and, I repeat, when money is designing the buildings, they usually turn out for the worse. I do love anonymous buildings, though; I mean those that come about almost by chance and that propose ways of living in a space that architect, who are perhaps too rational, would never come up with. I think that, now and then, good architecture is inaccessible but it still gives you ideas.

He continues, "It is true that Greece is having a tough time but that of 2009 was the first and only near-bankruptcy in its history; we have lived through other negative periods but always tried to pull ourselves up. I have the impression that it will take a very long time and, more importantly, a great deal of willpower to put things right this time. The ancient/modern duality is so obvious, it's like a slap in the face. You see it and you feel it; you realise there is no research, there are no ideas behind the construction and there is no design process, just approximation and sloppiness." This is a contemporary Greece that has little in common with the glory of Phidias if it goes after the first financially acceptable offer. Angelidakis believes there is no guiding vision, and without it the city has become and will remain chaotic.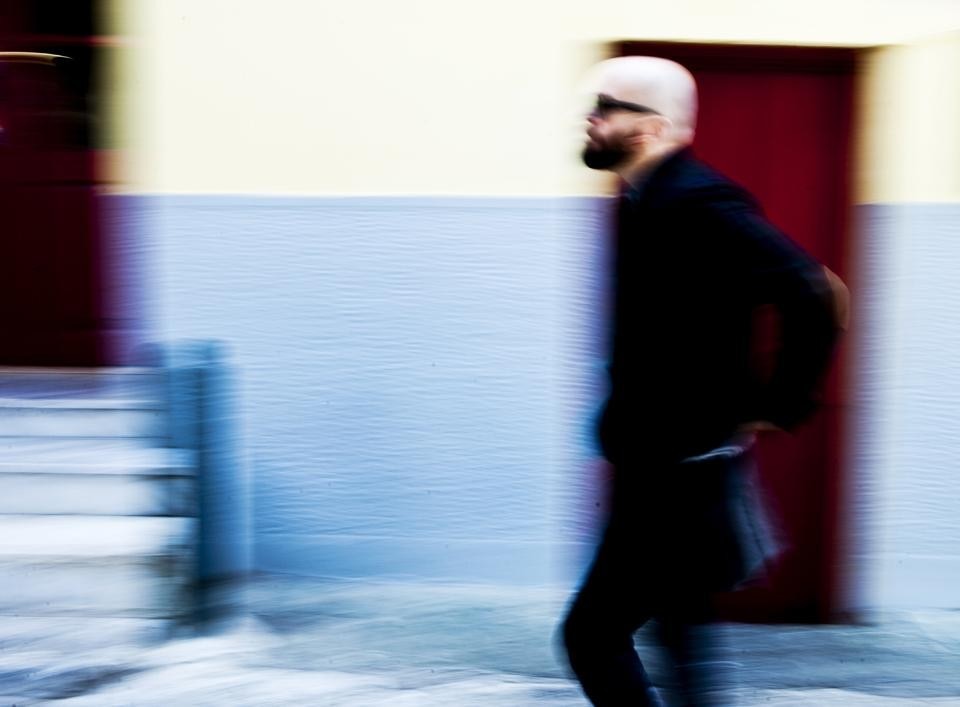 At last, we arrive at the Filippou restaurant in the heart of Kolonaki, one of the oldest residential districts around the Lycabettus hill, at 19 Xenokratous to be exact, a strangely onomatopoeic-sounding street-name. "I like it here because it has a feel of the past, a proper eatery that doesn't serve tourist dishes, just good, simple, traditional Greek dishes." Angelidakis orders some courses and the table quickly fills up with coloured plates. We eat a fabulous Greek salad, pitch-black olives the size of apricots, cucumbers, pure white feta, onions and polenta with canary-yellow beans, juniper, boiled wild herbs with spices and courgettes stuffed with meat in an egg and lemon sauce. It is 4pm but the restaurant is still full and Angelidakis speaks to a couple of regulars before popping into the kitchen. Everyone is still at the table but we have to dash off to the airport.
Maria Cristina Didero