"Today it is very hard for the West to see Africa. It is a continent that is outside of view and when it does come into view, it is usually a negative one. For some time now, Africa is literally slipping off the map, especially in terms of architecture."
Lindsay Bremner, director of the Architecture Department at Temple University, Philadelphia, and former director of the Architecture School at the University of the Witwatersrand, Johannesburg.

Perhaps architecture in Africa does not exist in official documents if we believe what is written in The Phaidon Atlas of Contemporary World Architecture: 348 pages are reserved for Europe; 94 for North America; 167 for Asia; 31 for Africa. But it would be truly cold-hearted to surrender to this interpretation. It would confirm the fact that this continent does not have a rich architectural history and can only be seen as a place to be conquered by stronger powers, for example, China, which is freely plundering its land and raw materials. And the models that will be applied here will necessarily be the globalized ones devoid of any local identity.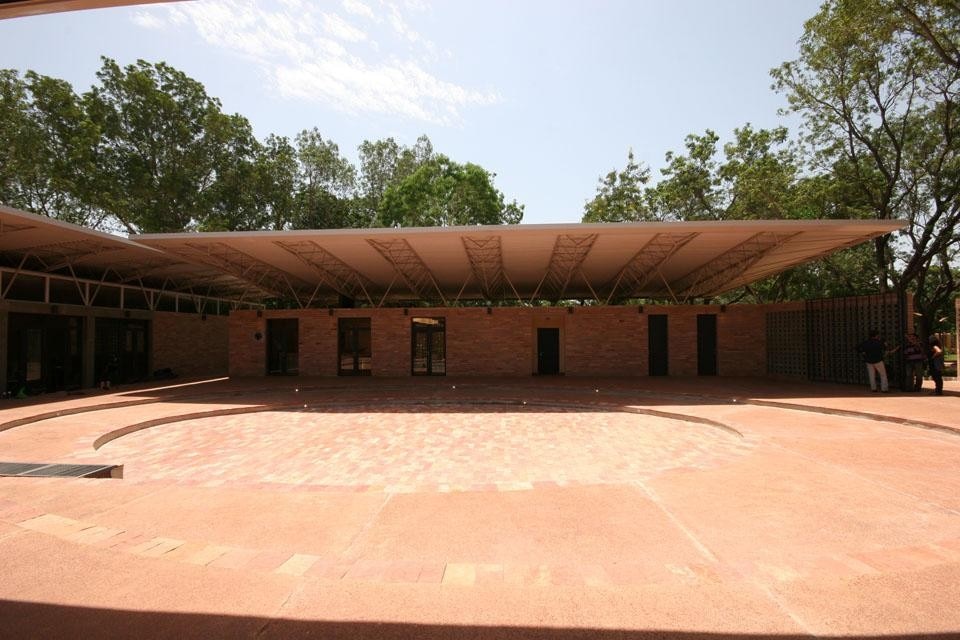 However, there is an original line of thought, represented by Diébédo Francis Kéré. As Nnamdi Elleh reminds us in his introduction to the book by Antoni Folkers Modern Architecture in Africa (Sun Architecture, Amsterdam, 2010), "sustainable architecture, today a trendy slogan in the international field, can come and go, but in Africa it has always been a standard practice among the pioneers of modernism." The projects we refer to, along with Kéré's, are by Emilio e Matteo Caravatti (Domus no. 915, 2008), tamassociati (Domus no. 912, 2008; 934, no. 2010), Fabrizio Caròla (Domus no. 940, 2010).

They all belong to the world of the very narrow boundaries of non-profit organizations which, through volunteering, build infrastructure in countries where everything is lacking. The Center for Cardiac Surgery, designed by tamassociati in Khartoum, Sudan, for Emergency, supports a situation of emergency and total deficiency with an architecture that is truly useful and beautiful compared to today's Italian hospital and health-related architecture.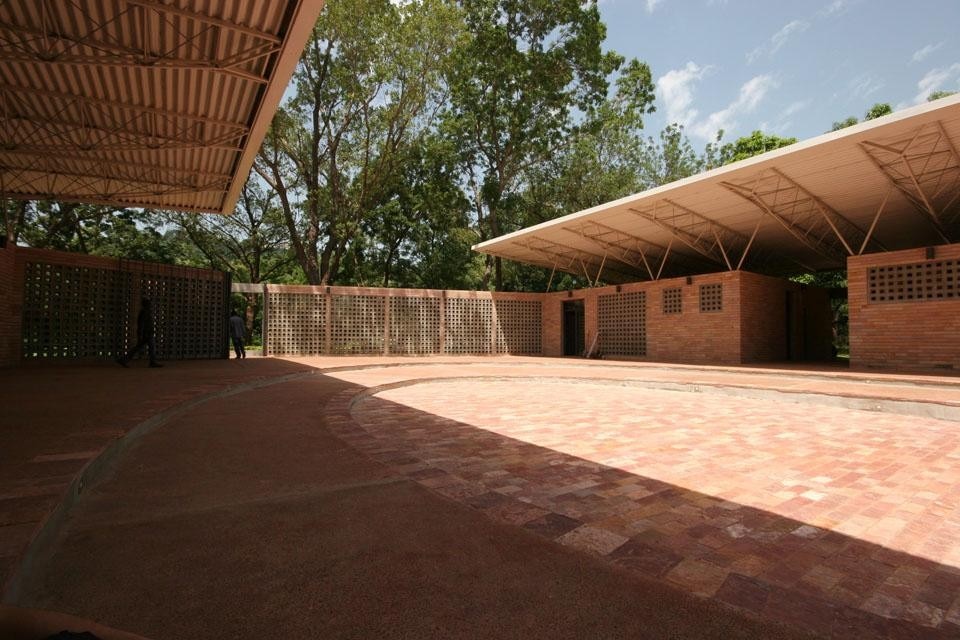 Therefore, in Africa, it is the client that ensures the result. Kéré, for example, is lucky. In a sense, he is his own client. Born in 1965 in Gando, a town of 2,000 inhabitants in Burkina Faso, he emigrated to Berlin where, thanks to a scholarship, he first attended a course in carpentry followed by architecture school. Before the end of his studies, he founded an association with the help of some friends. Schulbausteine für Gando raises funds in Germany to build sustainable architecture in Burkina Faso, especially educational infrastructure, in order to help the local community. He became known to the world when he won the Aga Khan Award for Architecture in 2004 with his project for an elementary school in Gando.


Sustainable architecture, today a trendy slogan, can come and go, but in Africa it has always been a standard practice among the pioneers of modernism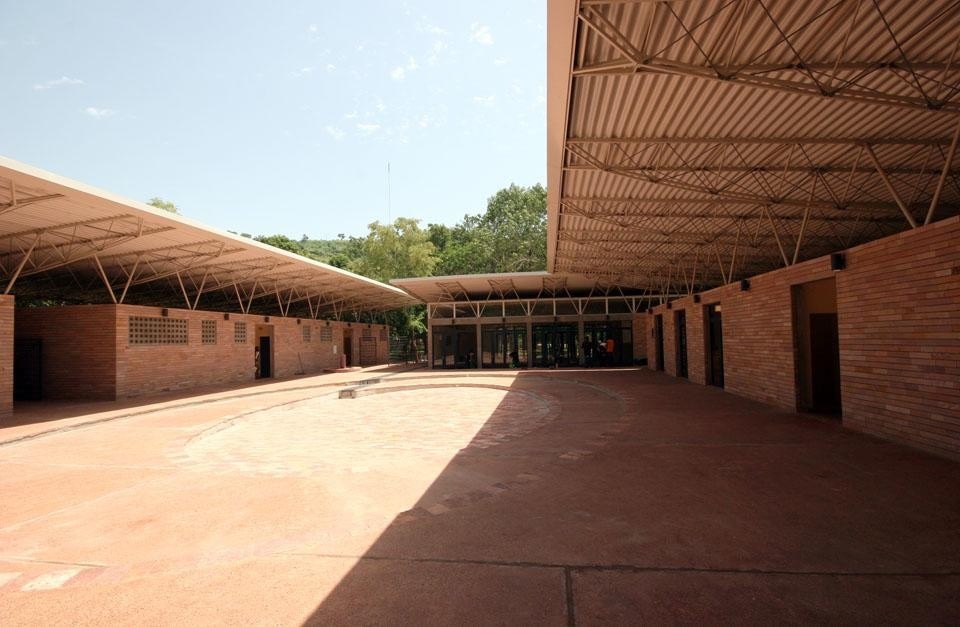 Kéré has gained international fame in recent years, receiving numerous awards, but the scope of work always faces rock bottom economic resources and humble materials. His creative practice is accompanied by a busy teaching schedule. In order to build his schools, he trains masons who are often people he grew up with, digging and cutting the laterite – layers of clay found in nature, even in the vicinity of his construction sites – in order to transform this material with zero kilometer impacts and costs.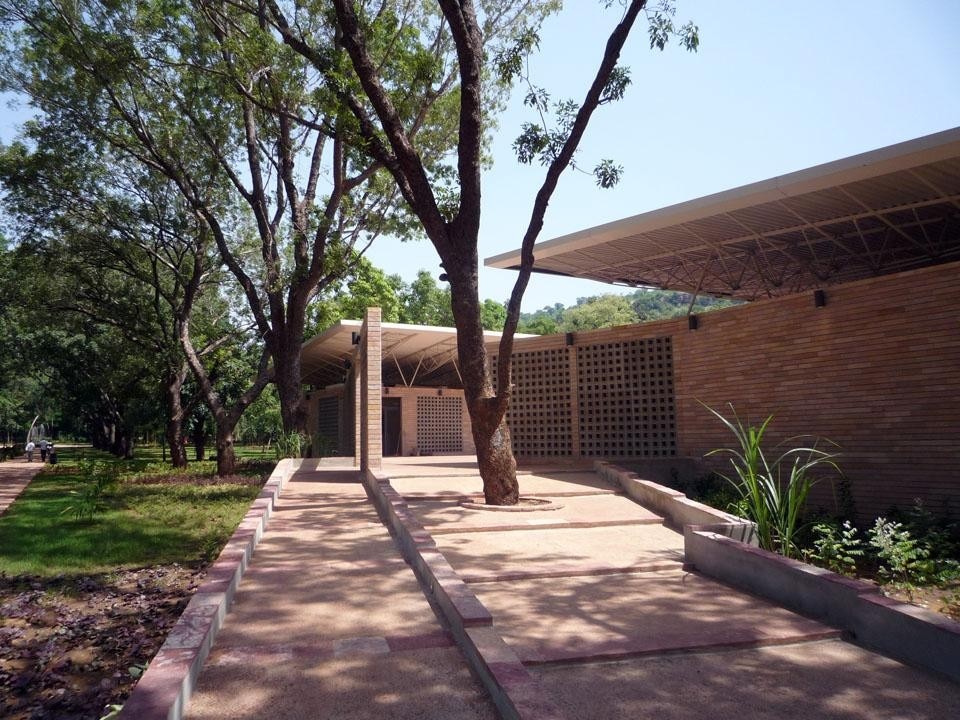 In his last two projects in Mali for the Aga Khan Trust for Culture – the Mopti visitors' center and infrastructure for the Bamako National Park – Kéré's buildings appear compact and lightweight at the same time. In Mopti, the visitors' center, completed in 2006 following the restoration of the Great Mosque, is constructed with blocks of compressed earth – not surprisingly, home to the Centre for Earthen Architecture. In Bamako, the volumes that house the park's lobby, restaurant and sports center are built in local stone and are at one with the ramparts of the surrounding rock.

Above the clay base, the most compact part of the building seems to belong to the land of which it is made; a large cantilevered roof made of simple sheet metal hovers lightly in the air. It is supported by a metal structure, a geometric pattern made with thin rods – the architectural equivalent of the branches of a tree, artificial branches, through which the wind blows to cool the interior. Laura Bossi