Beginning on 7 November in Sharm el-Sheikh, the 27th United Nations World Climate Conference unites some two hundred nations, thousands of government delegates, scientists, and representatives of international institutions and NGOs, whose main objective over the next two weeks will be to finally put the Paris Agreement and the international community's climate commitments into practice. In particular, the challenge will focus on plans and methodologies to limit the growth of the average global temperature to a maximum of 1.5 degrees Celsius at the end of the century compared to pre-industrial levels.

In this context, the US firm Skidmore, Owings & Merrill revealed an update of its Urban Sequoia project, which was already presented at COP 26 in 2021. Indeed, SOM partner Chris Cooper gave the refined design of his preliminary study for a building capable of absorbing carbon emissions, thus effective against CO2 emissions from urbanized areas, estimated to be three-quarters of global emissions. "We recognize the need to change the trajectory of climate change by going beyond net zero," Cooper said during the presentation. "We need to remove carbon from the atmosphere through the built environment, and we have developed a project to do that."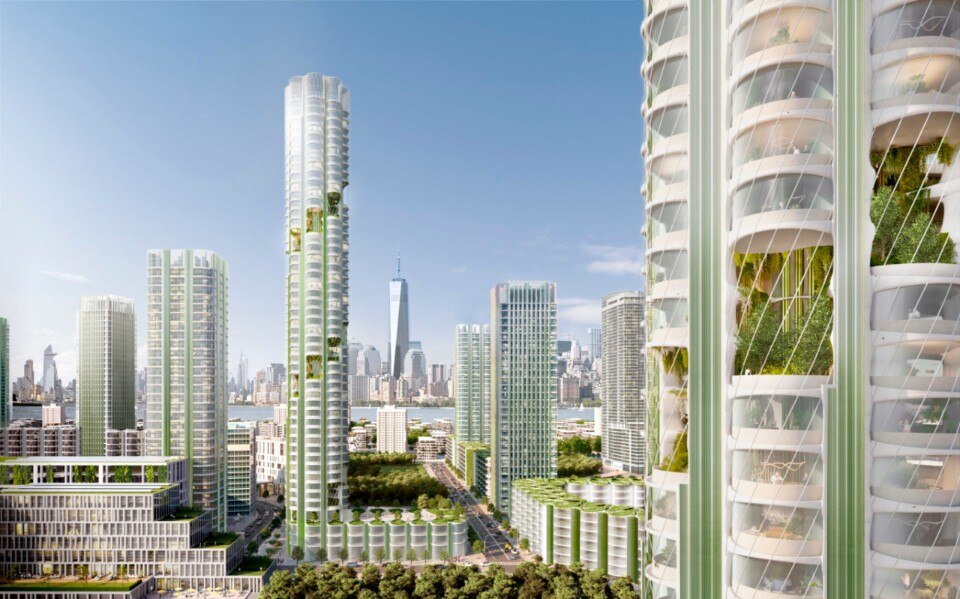 Despite the fact that some hurdles related to its cost and especially its commercialization, carbon sequestration technology have come a long way in its development to present itself as a plausible answer. The skyscraper prototype envisioned for Uban Sequoia reverses the traditional building process and layout, incorporating the entire technical package – mechanical, electrical, and hydraulic – into a large section of the floor slabs. Each slab would support a ventilation system under the wooden floor, while the ceilings are removable. Finally, sky gardens and other absorption technologies are integrated into the core and roof of the building, with the possibility of reuse in different industrial contexts.
The design, according to the study, will be able to absorb more than 300% of the amount of carbon emitted during the construction and operation of the building over its expected 100-year life cycle. The prototype can be rethought and adapted to different types of buildings, taking advantage of the most technically advanced materials, including bioconcrete and solar glass, to achieve the "beyond net zero" standard.