More than four years after the arrival of the first electric scooter service in the French capital, citizens will be asked to vote on whether to permanently ban the contra verse means of transportation. The decision was announced a few days ago directly by Mayor Anne Hidalgo to the newspaper Le Parisien, openly declaring herself in favor of a ban, but still believing that residents should have the final say.

The results of this vote will also be closely watched outside of Paris, a city that has now become one of the largest markets for these services. Indeed, in 2018, Lime was the first to introduce e-scooters in Paris, while the following year a total of 12 scooter and bike sharing companies were launched. When these micro-mobility services appeared as a response to an increasing demand for affordable but environmentally friendly means of transportation for all, thus also falling within the metropolis' green transition policies.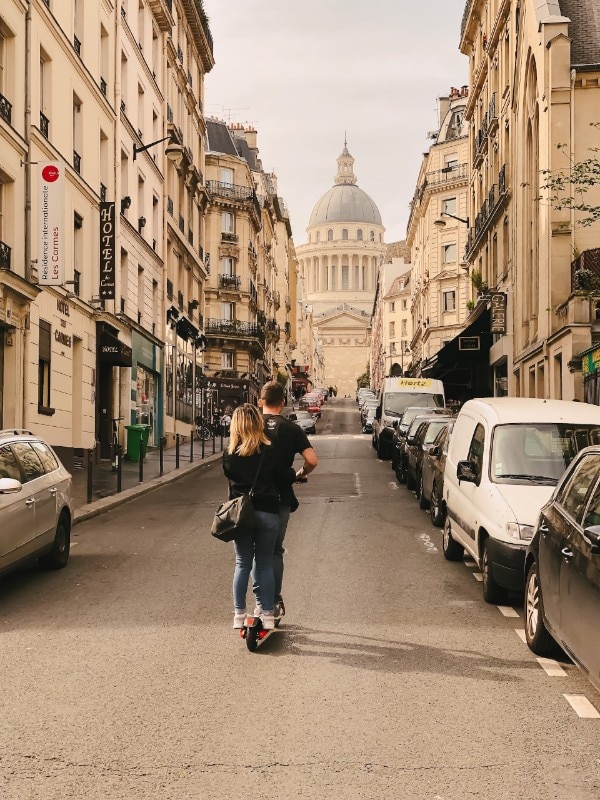 However, complaints were not slow to arrive on instead more sensitive issues of safety, forcing 2019 to implement a regulatory framework for scooters that limits speed and establishes a code of conduct, and to reduce licensing to just three companies: Lime, Dott and Tier. Mayor Hidalgo-despite her varied attempts to create a regulation on the matter-has long been critical with the use of scooters in the city: she claims among other things that they are not really environmentally friendly, that they are dangerous for pedestrians and other vehicles, and that the companies that operate them do not guarantee adequate working conditions for their employees.

But Paris is not the first city to consider a permanent ban on the mode of transportation. Last October, Uccle, one of the municipalities in the southern part of Brussels, temporarily banned rental scooters from parking. Also in Europe, Oslo banned nighttime rental of e-scooters following protests from doctors over the number of injuries sustained. Last September, Helsinki authorities also banned e-scooter rentals after midnight on weekends and lowered the speed limit after a series of accidents, while Stockholm councilors voted to nearly halve the number of rental e-scooters allowed in the Swedish capital and to reduce the number of licensed rental companies from eight to three.
Opening image: photo Vlad B, via Unsplash