Smart capsules that can take us to work, long distances covered in just a few minutes at very high speed and a system favouring those who reduce their energy consumption. These are the elements of a futuristic transport network that is perhaps not so far away. Hyperloop, Elon Musk's company of high-speed trains that travel in pressurised air tubes with minimal environmental impact, is designing and working on turning this scenario into reality.
Hyperloop has a completely new vision of mobility, aiming at changing the face of our cities and the way we move within them. The project has already taken off in the United States with the first prototypes being tested in Los Angeles and Miami, over the last couple of years. In Italy too, the launch of a Hyperloop network has been announced this year, which will be designed by the architects of the Studio Hadid and is estimated to open to the public in 2030. 
The Hyperloop Italia group was founded by, and still continues under the direction of, Gabriele Gresta, a Milanese entrepreneur, former Chairman of Hyperloop Transportation Technologies and a renowned speaker who has also addressed the United Nations World Economic Forum.
Gresta is now known to most as Bibop, his stage name inspired by 1940s jazz, and he recently met Domus in a video call to reflect on the future of transport in the post-Covid era. Logging in from his home office in Milan and sporting a Hyperloop hat, Bibop highlighted the need to rethink global mobility, suggested what we can expect from a greener transport network and offered a glimpse of where the Hyperloop dream will go.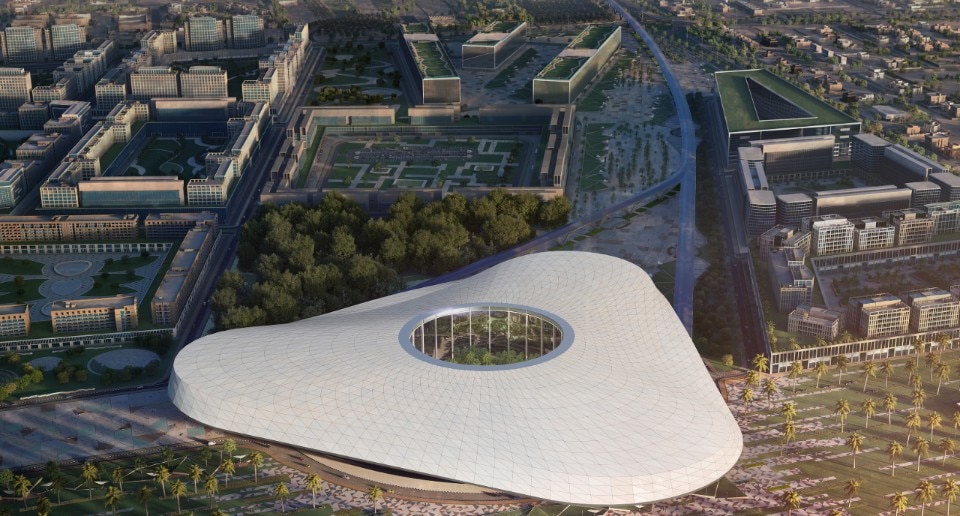 Bibop, you have often argued that mobility needs to change. Where should we start from?
First of all, it must become human–centric. Today, transport is not designed around the human being but around the vehicle. The future of transport, on the other hand, will revolve around smart contracts, digital contracts that are activated when passengers tell a system that they need to travel. Based on this, a vehicle, which I would no longer define as a machine but as an "agent", will pick them up. In the immediate future, there will still be the possibility of driving this agent, but in the distant future, already around 2050, driving will be considered so risky that it   will be prohibited and confined only to certain moments of leasure in specific circuits. The smart contracts I was talking about will probably be intergovernmental operations, backed by a Cloud from which they will extract passenger data to start their journey.
It sounds like a sci–fiction movie scenario. What else will be different?
In the journey of the future, the price will depend on new and less superficial factors than those considered today. It will no longer be based solely on distance and the type of vehicle, but on the energy consumption of that specific route, the carbon footprint of the individual passenger, and the disposal costs that will be required when the vehicle on which we travelled is no longer usable. These parameters will really be taken into account and will make up the true price of a trip. For example, the traveller will be given the choice of accepting a shared journey through an agent who serves the greatest number of people on the same route, or getting from point A to point B in the shortest time possible. Only then, there will be a completely new approach and minding about the environmental impact of our trip will also become convenient.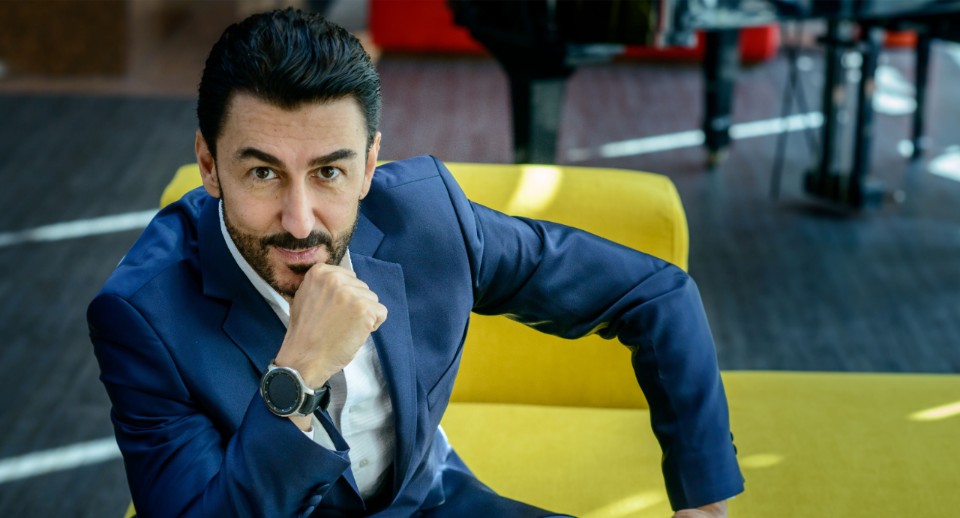 And how will technological development encourage and support such a radical change in the world of transport? What is the role of Hyperloop?
In this vision, technology will play a fundamental role because it will allow us to have increasingly smart, increasingly evolved agents that will do very interesting things, such as covering transoceanic links under water, connecting the nerve centres of the planet by means of pressurised tubes and reaching very high speeds with great energy savings. They will be advanced machines, able to pick up the passenger, and join or detach from other capsules in an intelligent way to bring him as close as possible to his final destination. A bit like modern lifts where you type in the number of the floor you want to reach, and the artificial intelligence sends the closest lift capable of serving the largest number of people waiting in the building. So, the future of transport will be like a horizontal lift. I am not just imagining this future, but we are also discussing and realising it with phase one of Hyperloop, which uses capsules that move inside a pressurised tube. At a certain point, these capsules, or "agents", will be produced by what are now car manufacturers. The concept of car ownership will gradually disappear. Today, if you consider that an average population growth of 6% corresponds to 14% more cars per year, it is clear that we are heading for the saturation of all roads. This is madness.
This vision, of course, requires a lot of international collaboration between the public and private sectors to reach a level of interconnection and efficiency that is truly global in scale. How will it happen?
We, with Hyperloop, are working today to put the value chain together, but there are a lot of other companies that are very sensitive and therefore competition and cooperation is forming to develop the agent of the future. And this is the great challenge, the challenge as I call it, of the human-centric transportation. It is no longer the machine with the best performance that will win, but rather the one which is able to restore the pleasure for travel and give the people back the time spent driving to devote it to creativity, entertainment or rest instead.

By 2050, driving will be considered so risky that it will be prohibited and confined only to certain moments of leasure in specific circuits.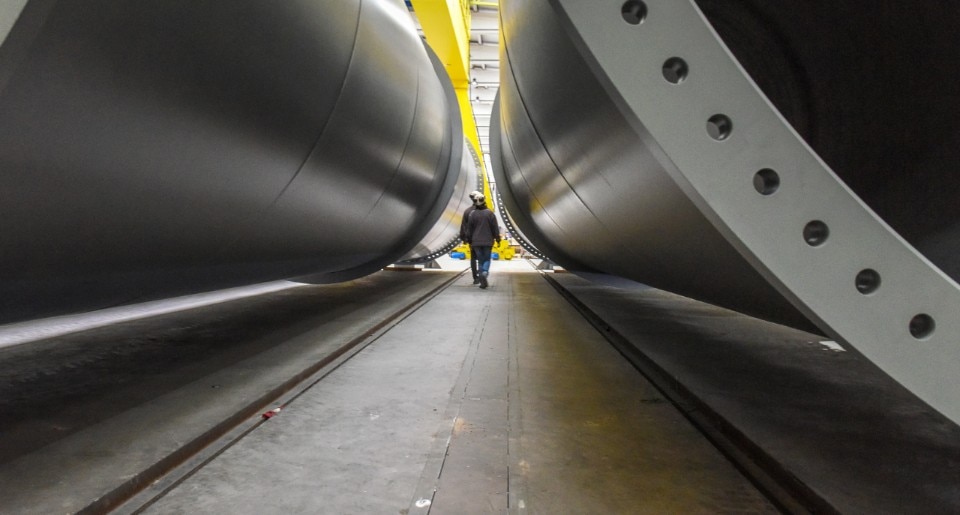 In your opinion, how has the transport sector changed since the Covid shake–up, for better or worse, and what will never be the same again?
The pandemic has accelerated a process that was already underway, but it has thrown in the face of all transport operators how short–sighted their approach to mobility was. You saw all the limits of the business models that tried to put as many people as possible in as little space as possible in order to make a profit. And that in my opinion is good because it will lead to the development of new business models, and therefore new opportunities. In my opinion, Covid has also made passengers more aware. Now, there is a new type of passenger who is more aware of the other person. Before, while travelling, we tended to isolate ourselves, but today there is more awareness for both passengers and operators, and this is very good for the market.
How important will sustainability be in redesigning these new business models?
We will start to really look at the whole value chain, from when the means of transportation is produced to when it is dismantled. We are running out of time, and transport is one of the key terms for reversing climate change, and we can do this every day by choosing how we move and what means of transportation we buy. These are radical lifestyle choices that, if embraced by enough people, would make a difference to the planet. The alternative is to live in a queue, in our immobile cars, in unlivable cities, on a planet that is completely destroyed.