"Undeniably, there are many obscure points in the last days of life and the death of Raymond Roussel," wrote Leonardo Sciascia in Atti relativi alla morte di Raymond Roussel, a little known and almost unobtainable pamphlet by the Sicilian writer. A scholar and cadet of a wealthy French family, Roussel passed away in room 224 of the Grand Hotel et des Palmes on the eve of Saint Rosalia, Palermo's patron saint. Late the next morning he was found "in a position far from heroic, even somewhat ridiculous, worthy of the heroes of his books." It was 1933.
For Luca Trevisani, a 39-year-old artist from Verona, this story is the starting point for an exhibition on the occasion of Manifesta 12 – the nomadic European biennial of contemporary art. In reality, the young Italian artist has been engaging with Roussel for some time. "A friend advised me to read Locus Solus because he found parallels with my own work," he says. The comparison was apt. "When I was invited to present a personal exhibition at the Museo Civico of Castelbuono in 2015, I stayed at the Grand Hotel et des Palmes and so I came to know it. An odd coincidence. I took it as a sort of confirmation." The exhibition that followed naturally became impregnated with "Raymondisme", a eulogy to the revolutionary power of the imagination, and Trevisani believed that the matter had worked itself out. But now the art biennial has arrived in Palermo, where Trevisani spends many months a year. And so "Raymond", an exhibition in the famous Art Nouveau hotel, offers the opportunity to definitively (perhaps) put an end to this story.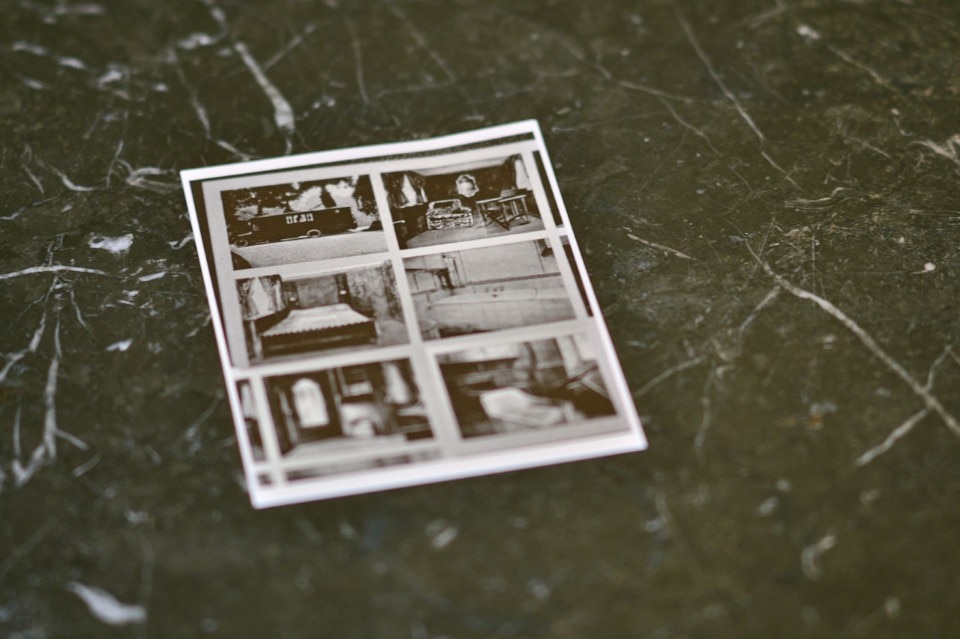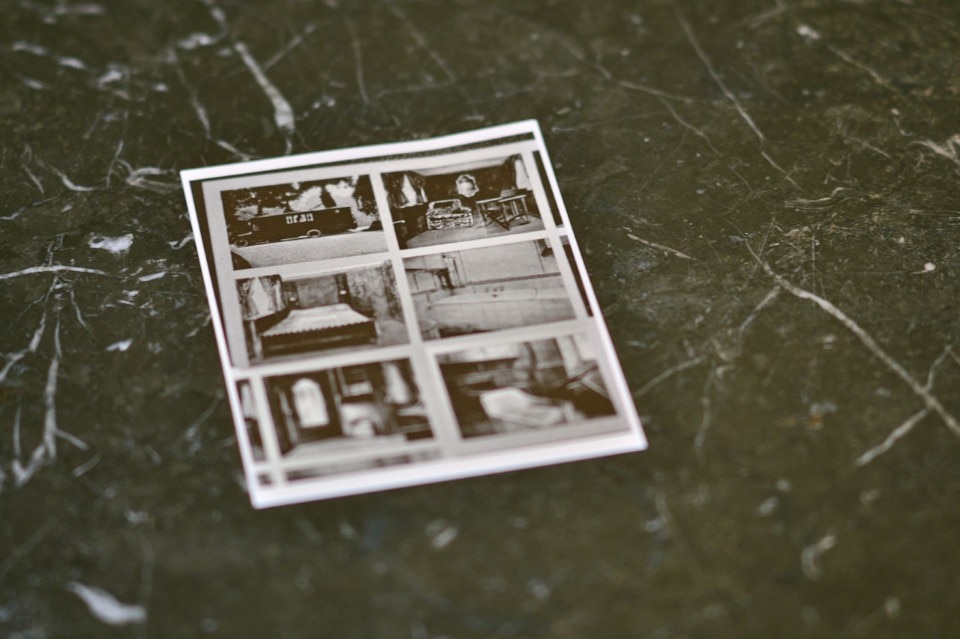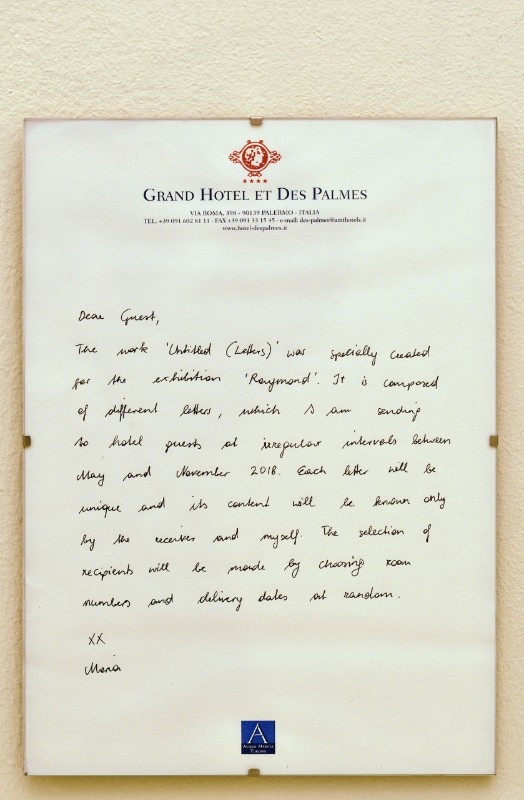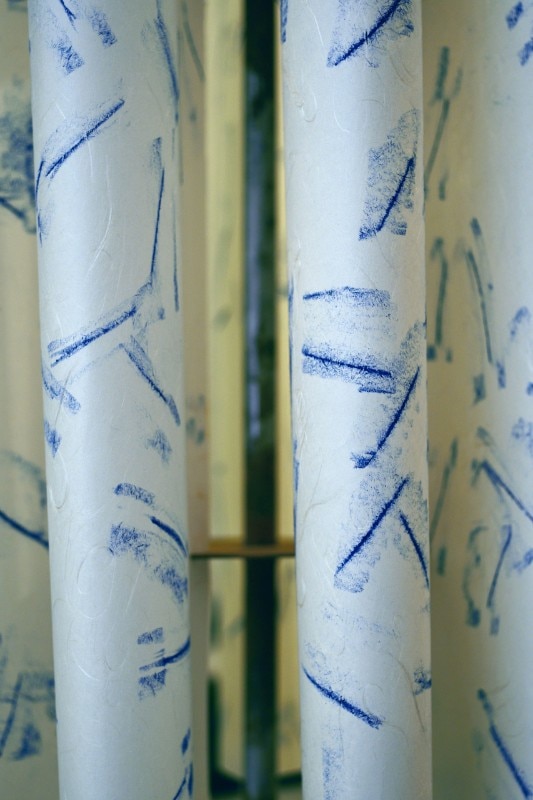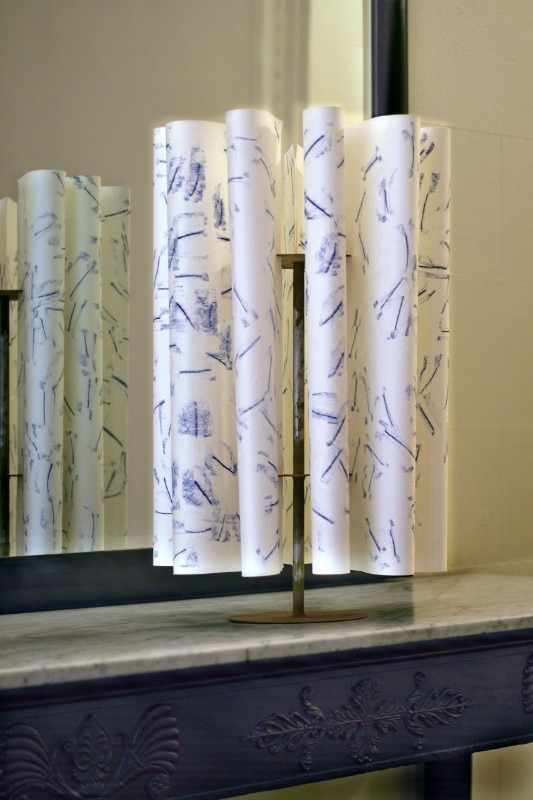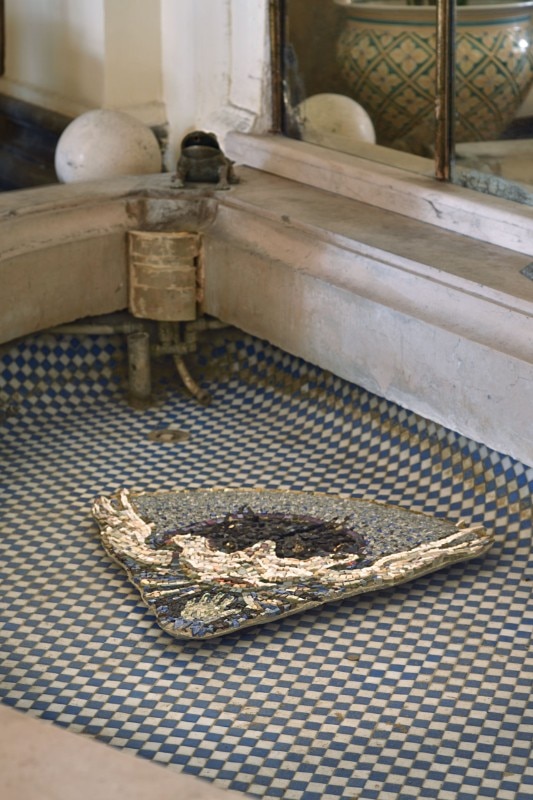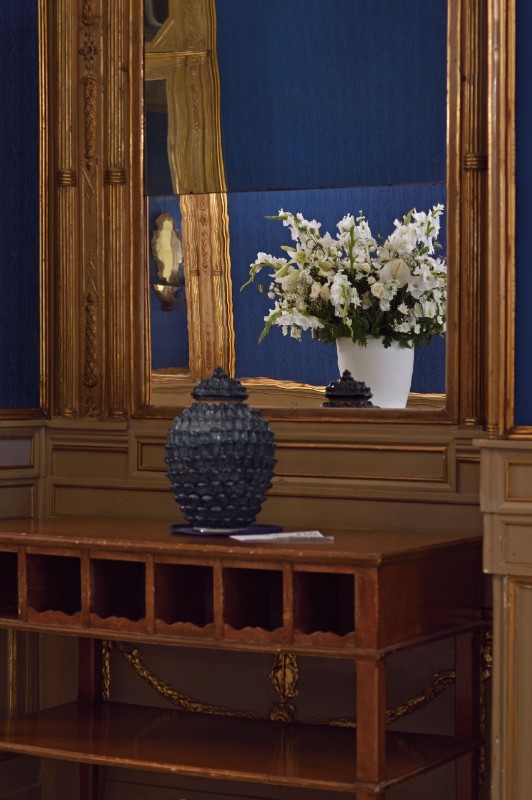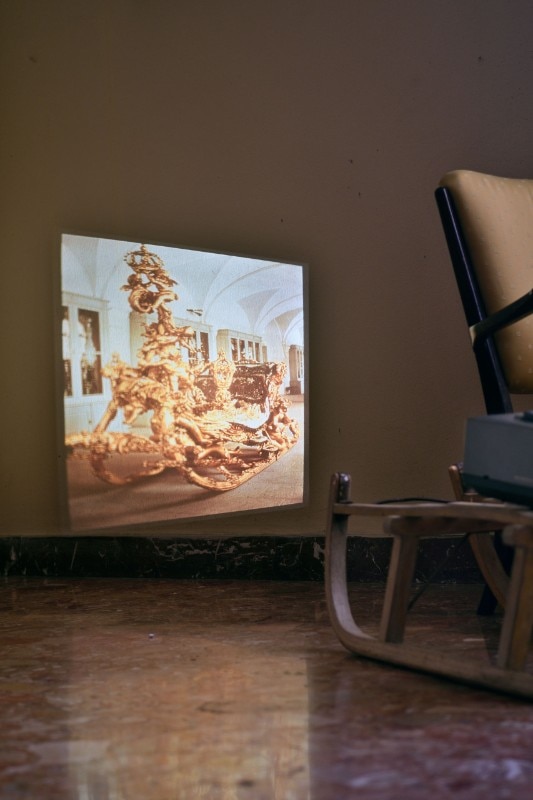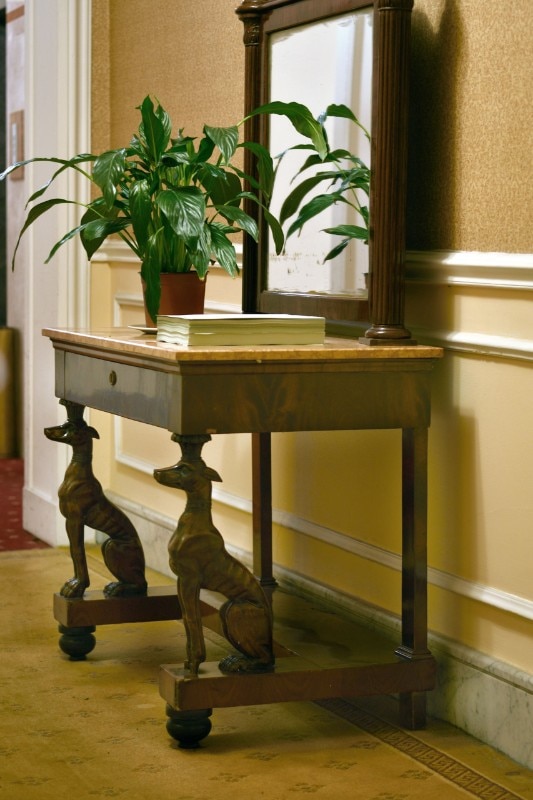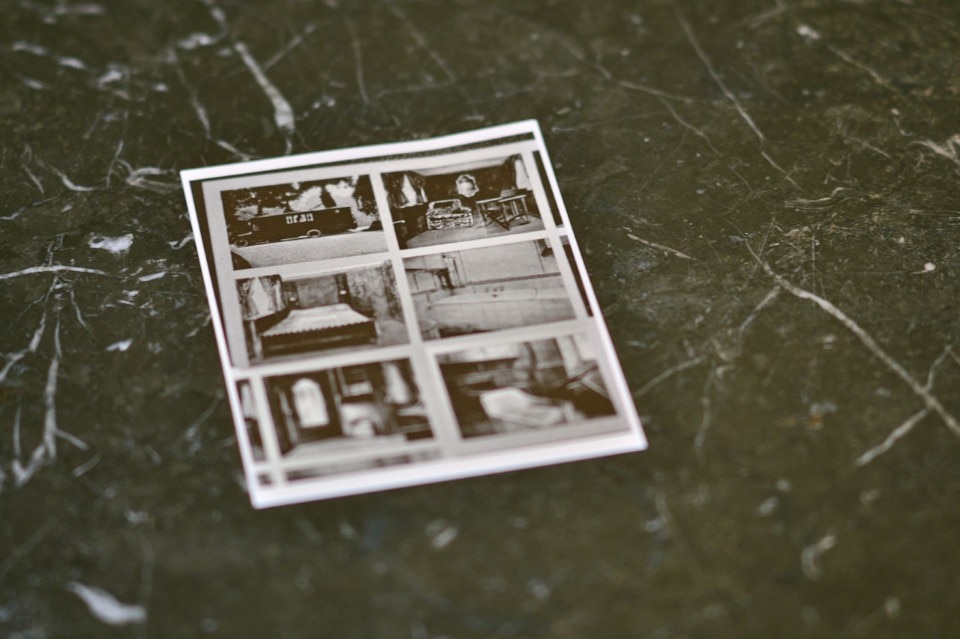 Lucia Amara, Estreme dimore, 2018, postcards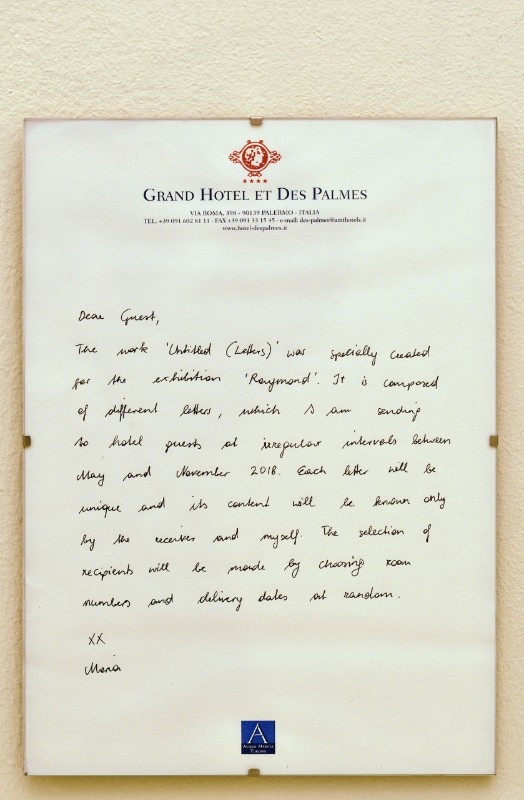 Maria Anwander, Untitled (Letter), 2018, ink on paper, 21 x 29.7cm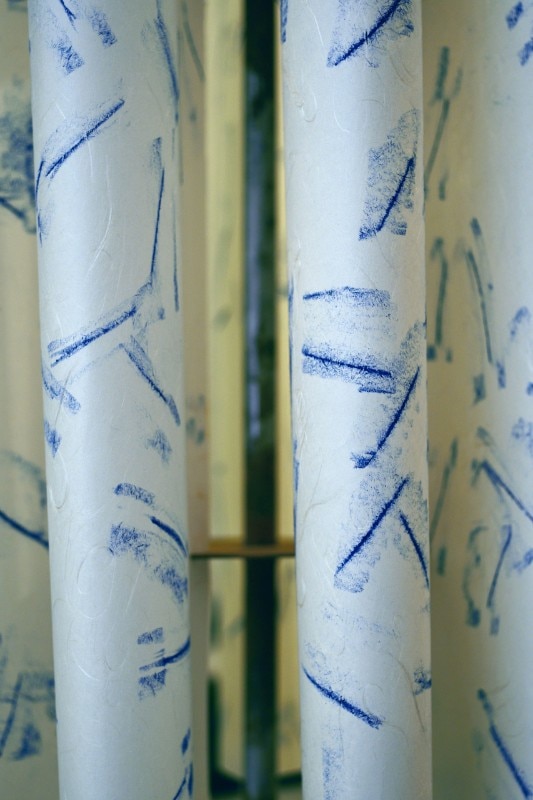 Lupo Borgonovo, Ombeline, 2018, iron, paper, acrylic, variable dimensions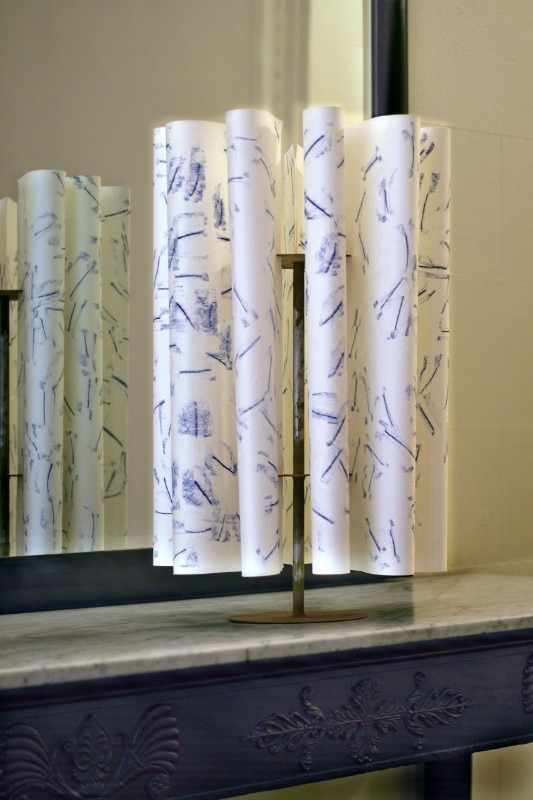 Lupo Borgonovo, Ombeline, 2018, iron, paper, acrylic, variable dimensions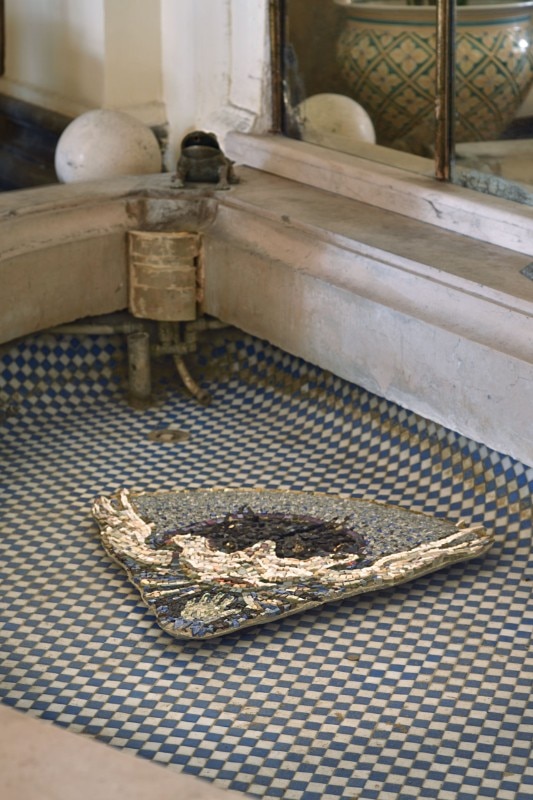 Leonardo Pivi, Mosaico maschera doppia rondine (inspired by the stories of Francesco Cavaliere), 2018, polychrome marbles, glass paste, colored gold varnish, foil in platinum, photo ceramic, porcelain, semi-precious stones, asphalt, titanium, grees, synthetic alloys, semi-precious stones, organic material (bones, teeth), asphalt, iron, graphite, coral, nacre, pebbles, 58 x 65 x 3 cm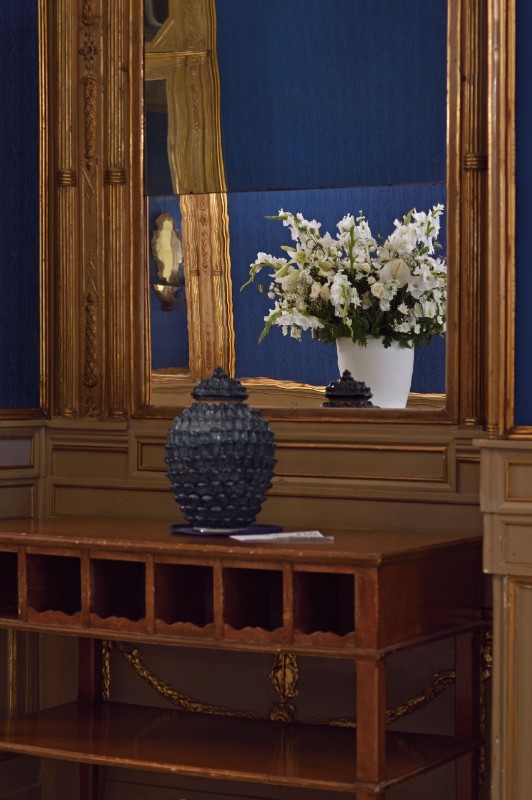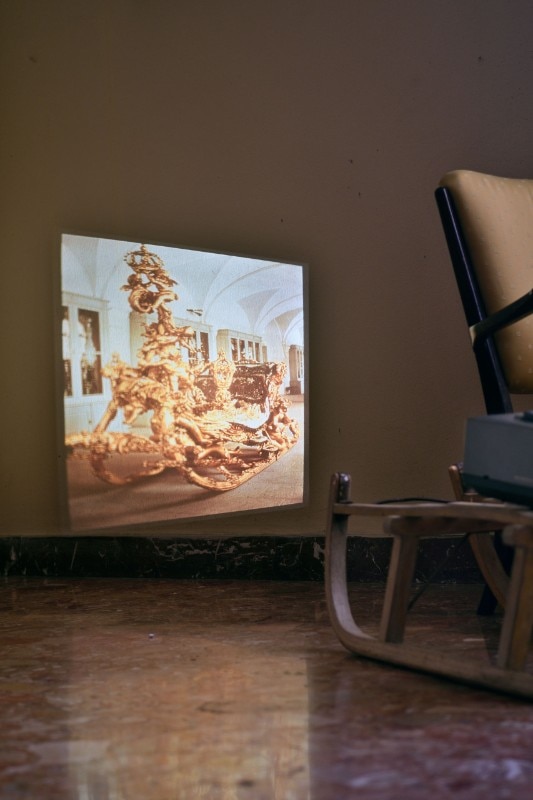 Rodney Graham, Continuous Transformation of the Child of the Sled into another, 2000, installation, slide projection, 35mm, colour, slide projector, wooden winter-sled, dimensions variable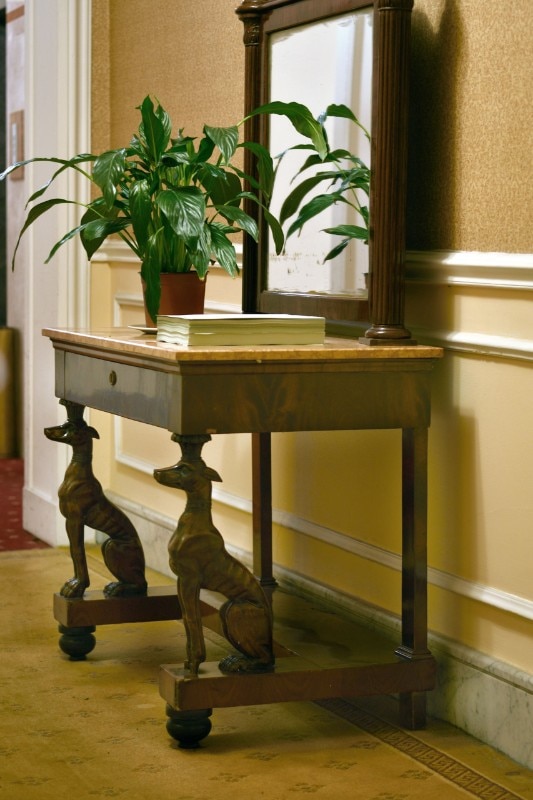 Daniel Gustav Cramer, Untitled, 2018, several stacks of paper, each 29.7 x 21 cm
"It's not Roussel's dandyism, which was an end in itself, that fascinates me. Rather the way he squandered his whole life chasing a dream or a way of working. He did alien things," continues Trevisani. "And today, in the age of utter conformism, of little tasks and variations on a theme, I find his example very heartening."
The way the production of "Raymond" started was likewise rather alien, or at least anachronistic. On 23 March 2018, 29 handwritten letters were mailed from Palermo on headed notepaper specially printed in Leipzig, addressed to so many authors – artists, creatives, scholars – inviting them to take part in the project. It was the start of the whole, but also the first work in the whole: created by the German artist Olaf Nicolai. "It would have been egomaniacal to put my own works in the hotel," explains Luca Trevisani. "So I decided instead that I would curate an exhibition and I called in Olaf, meditative and conceptual, hence perfect to curb my outbursts." The German's letters are a first introduction to "a parallel dimension".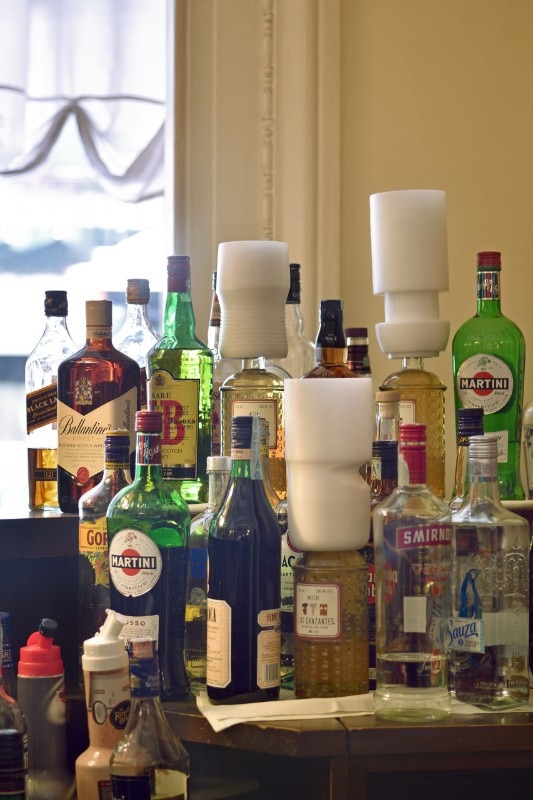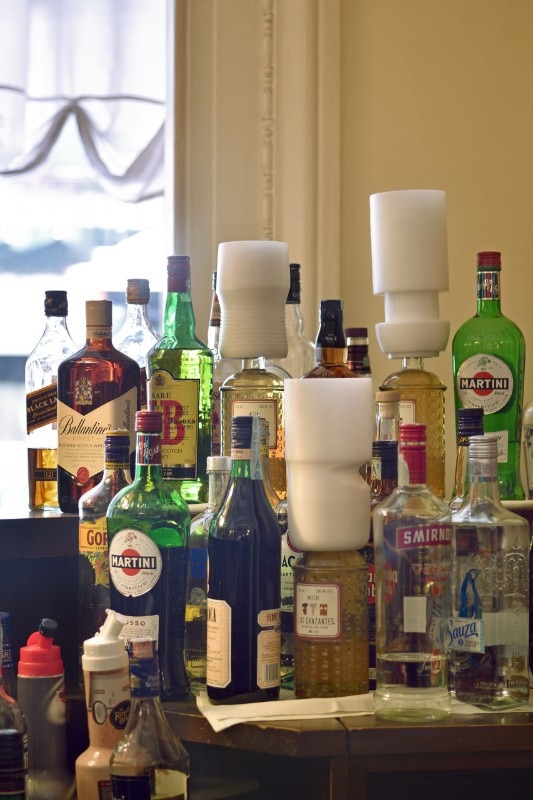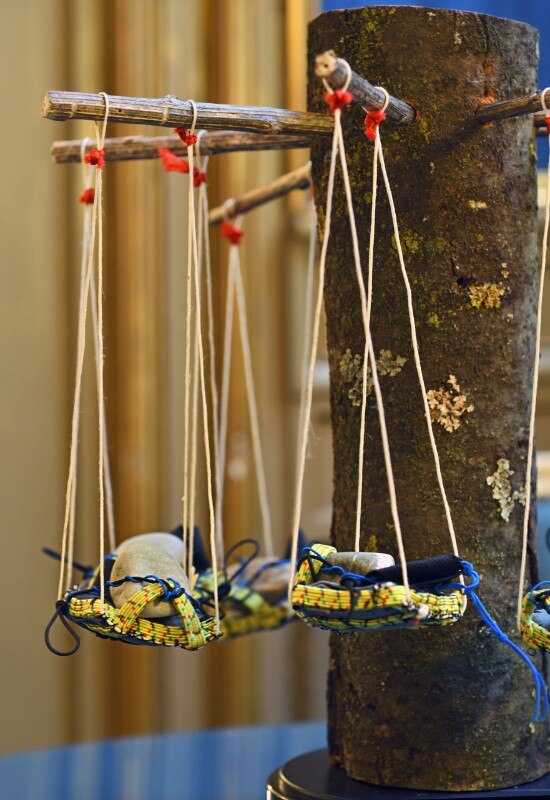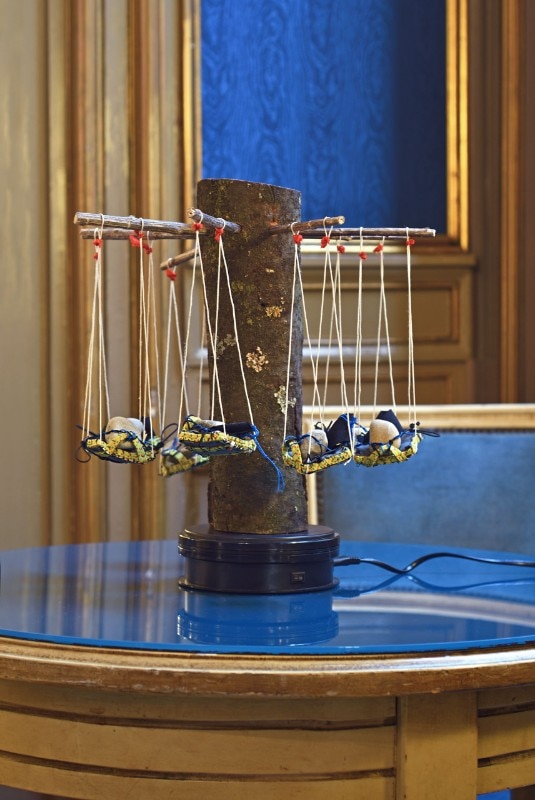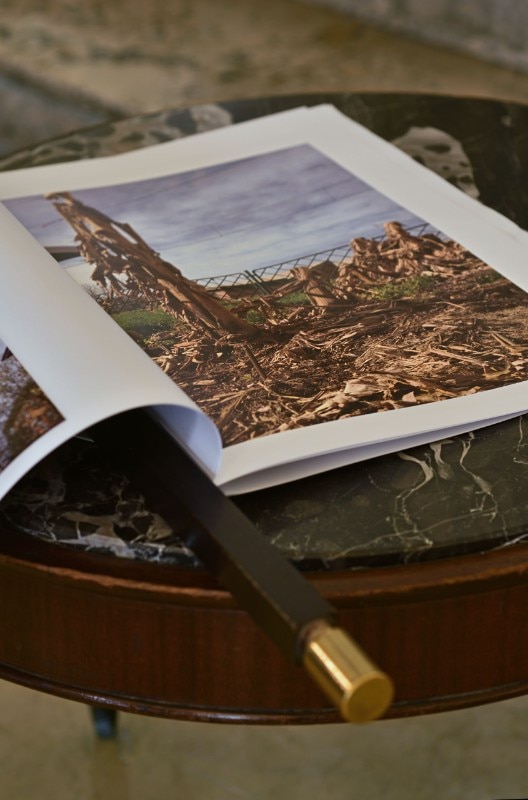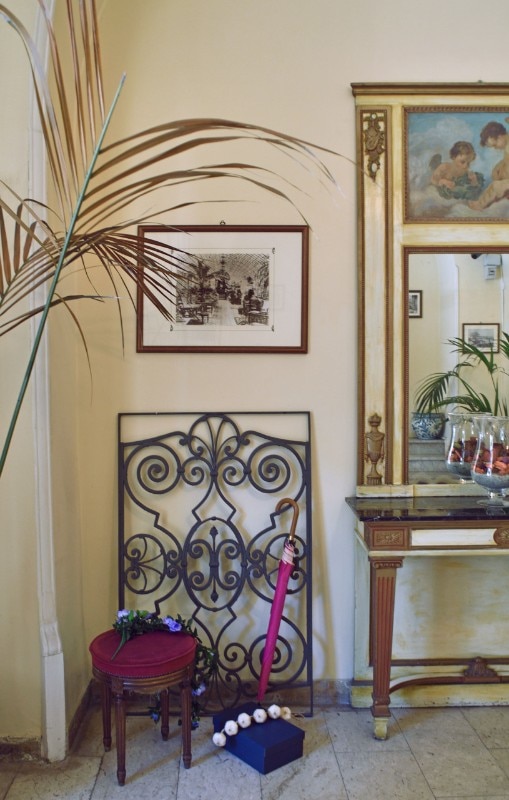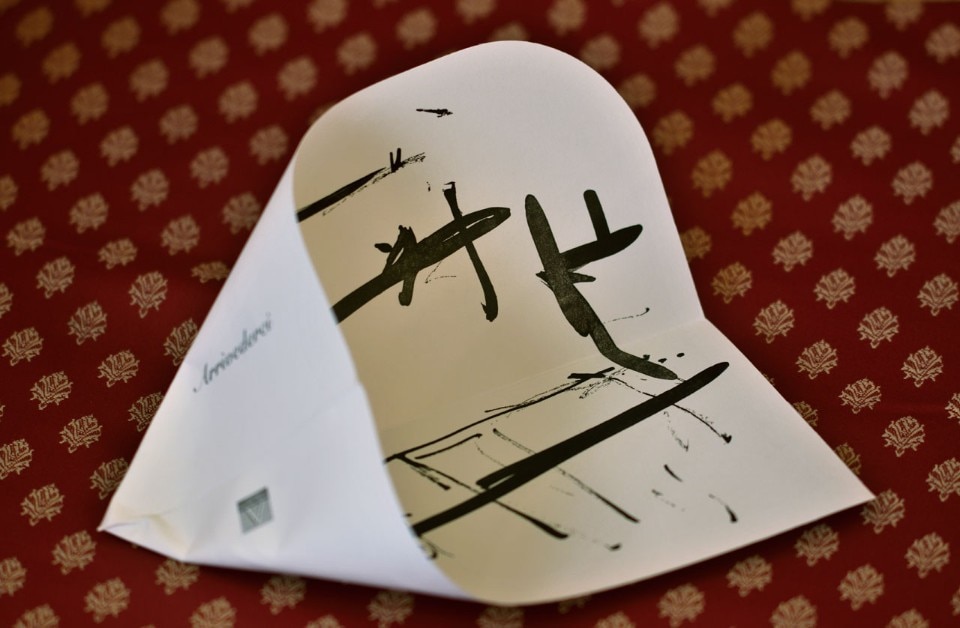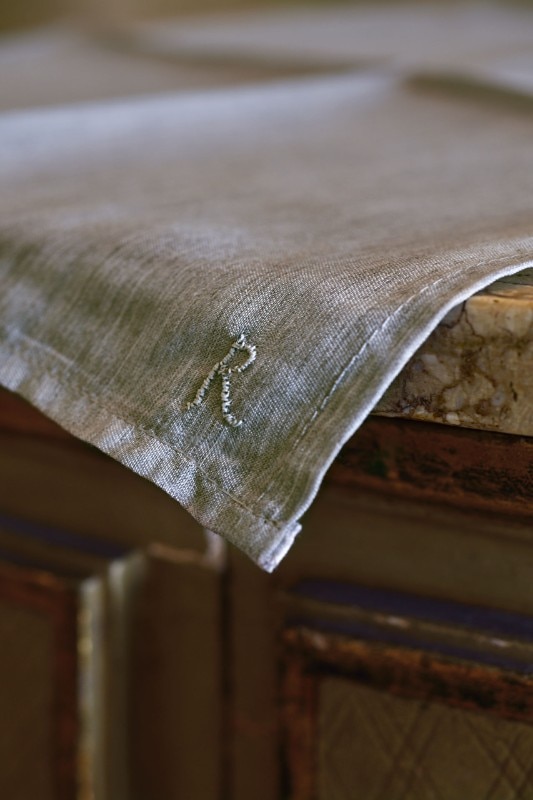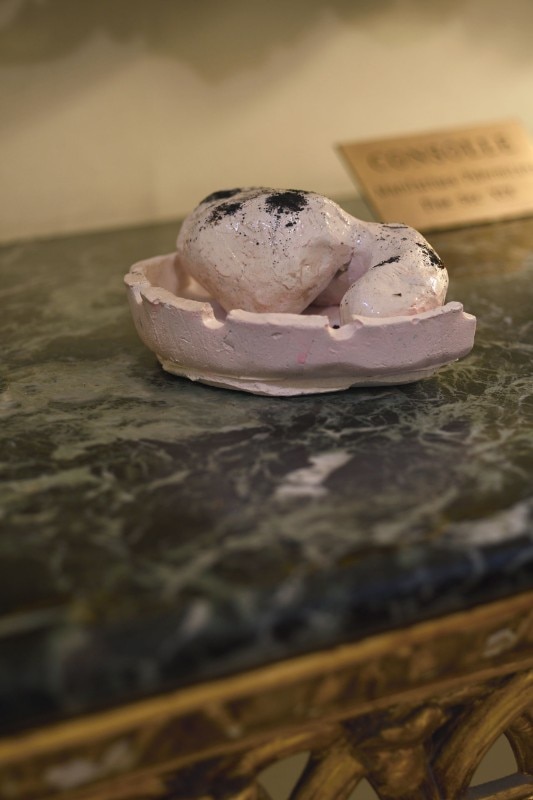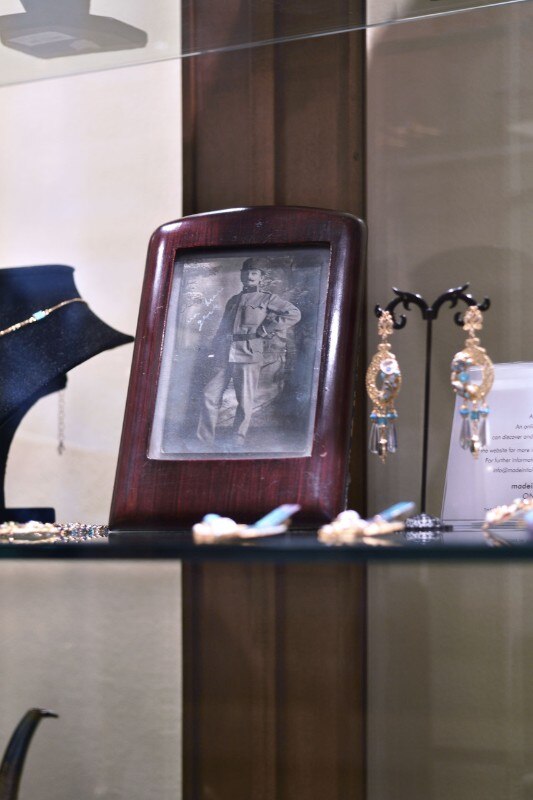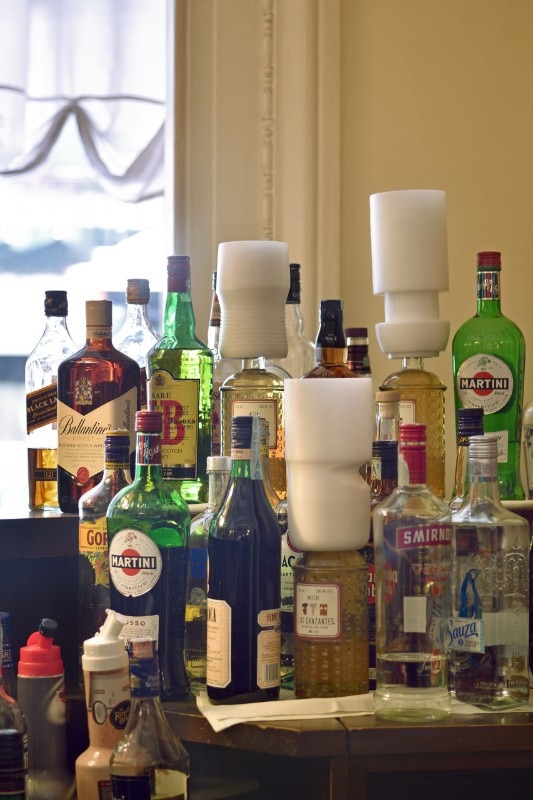 Christoph Meier, Untitled, 2018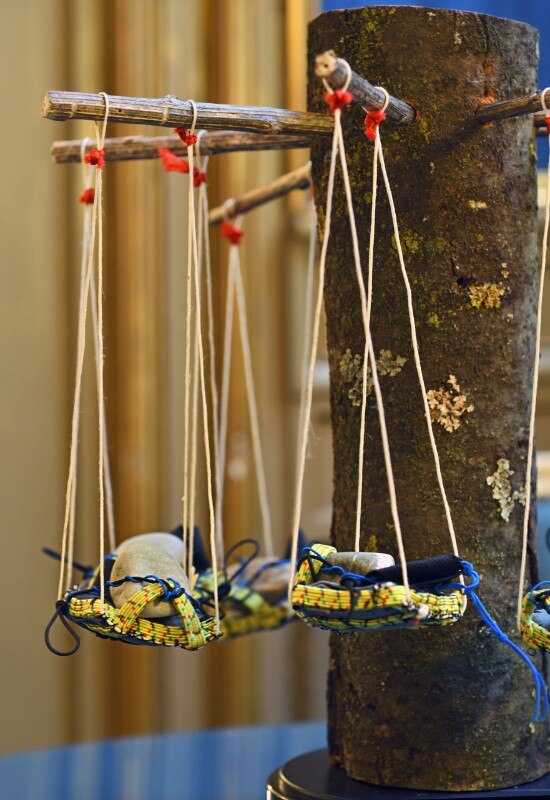 Eva Marisaldi, 33 giri, 2018, wood, turntable, stones, 40 x 40 x 40 cm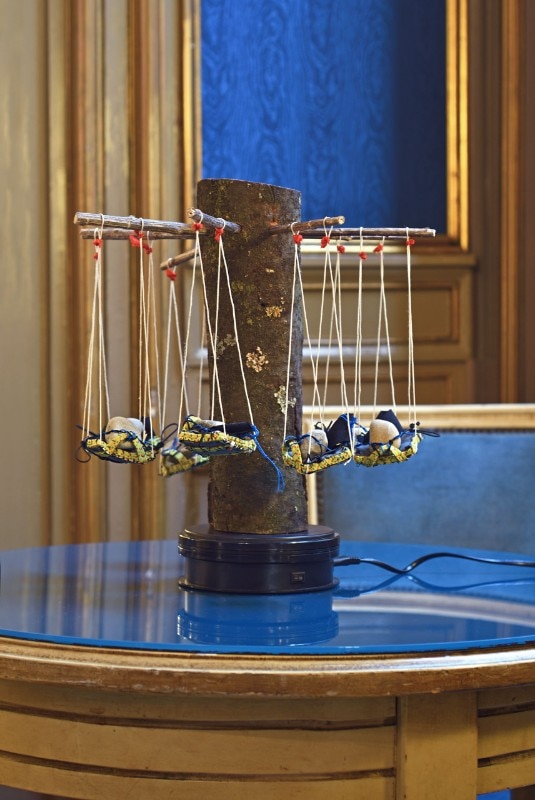 Eva Marisaldi, 33 giri, 2018, wood, turntable, stones, 40 x 40 x 40 cm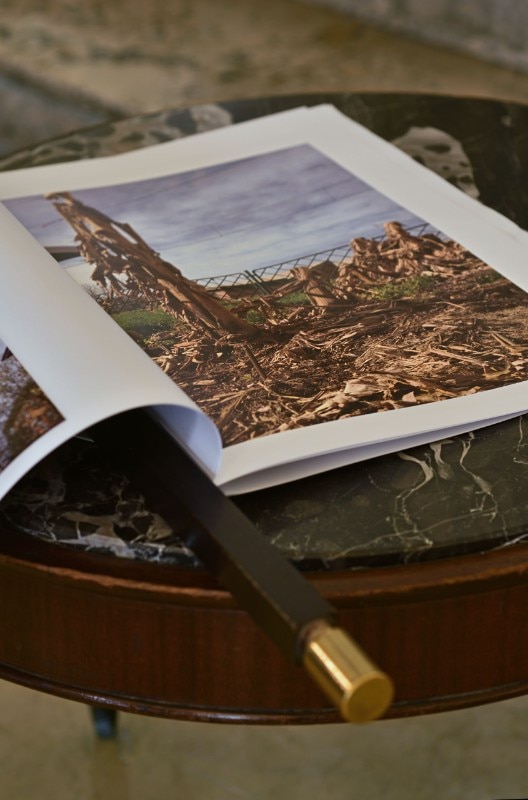 Eva Marisaldi, Pages, 2018, inkjet prints on paper 35 x 50 cm, wood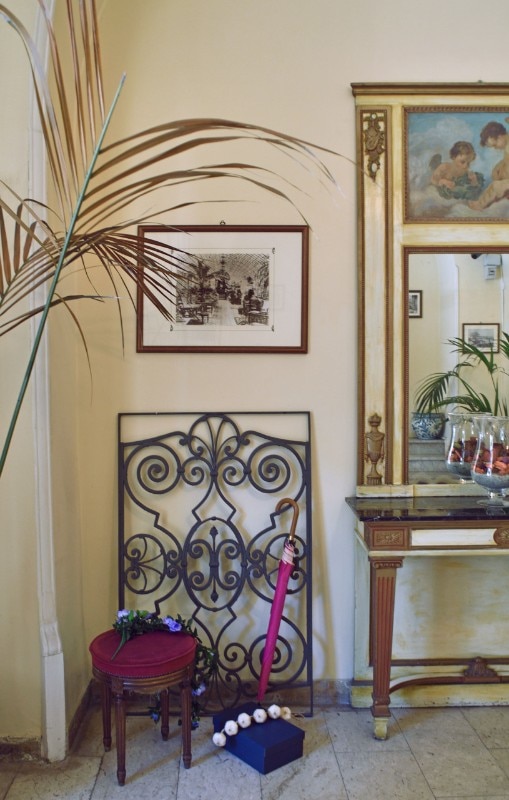 Mathieu Mercier, Various objects placed exactly the same way in several different places, 2012-2018. Variable dimension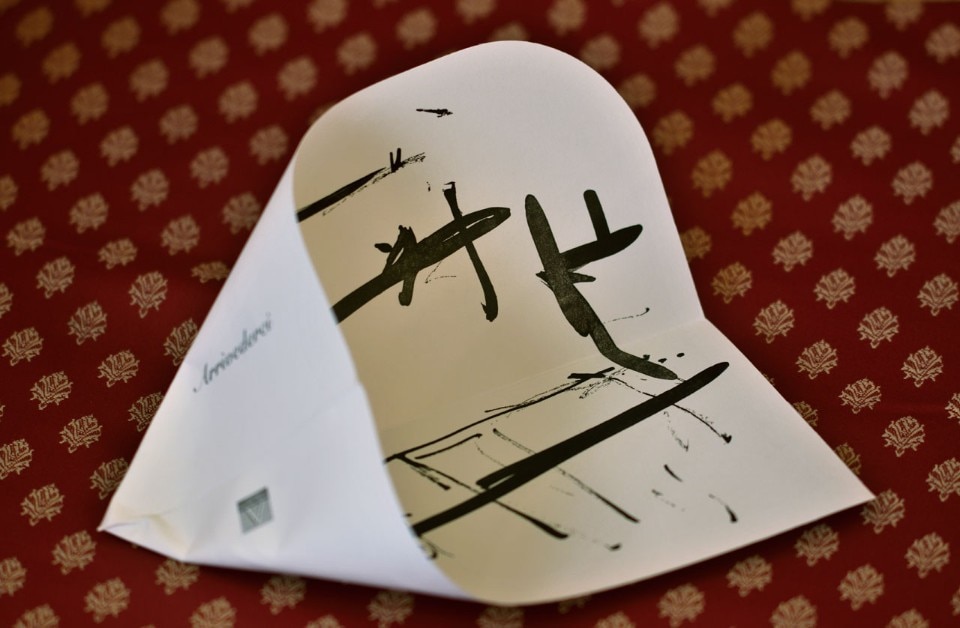 Ute Müller, Untitled, black and white print on die-cut and glued 200 g ivory aralda, 11 x 22 cm Edition of 1000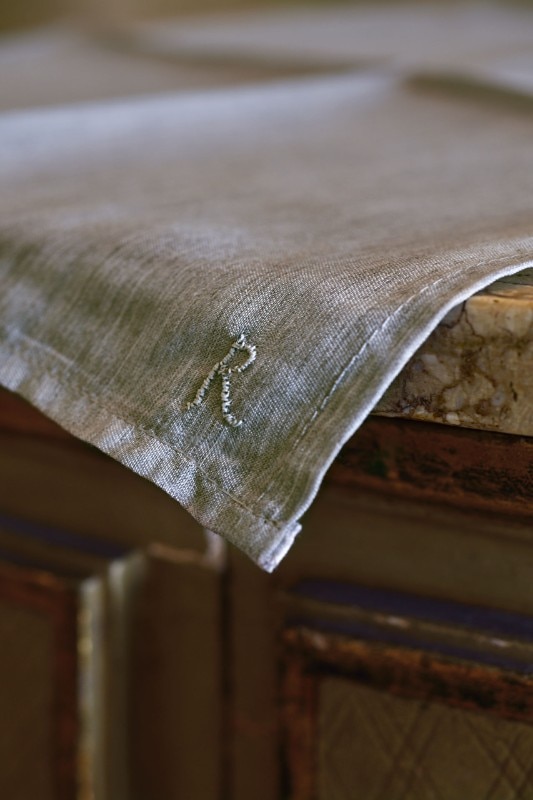 Fabio Quaranta, R., 2018, 56 sewn and embroidered elements, silk and cupro, 33 x 33 cm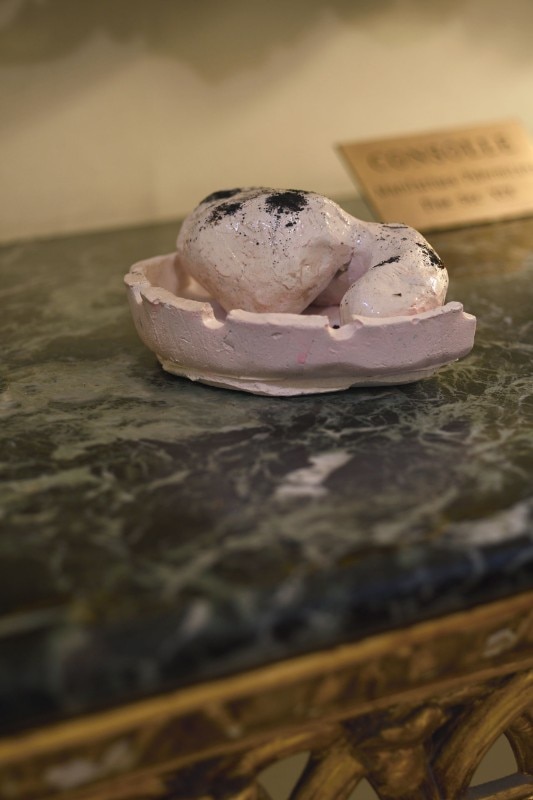 Bojan Šarčević, Problems & Issues, 2018, plaster, cigarettes and cigar ash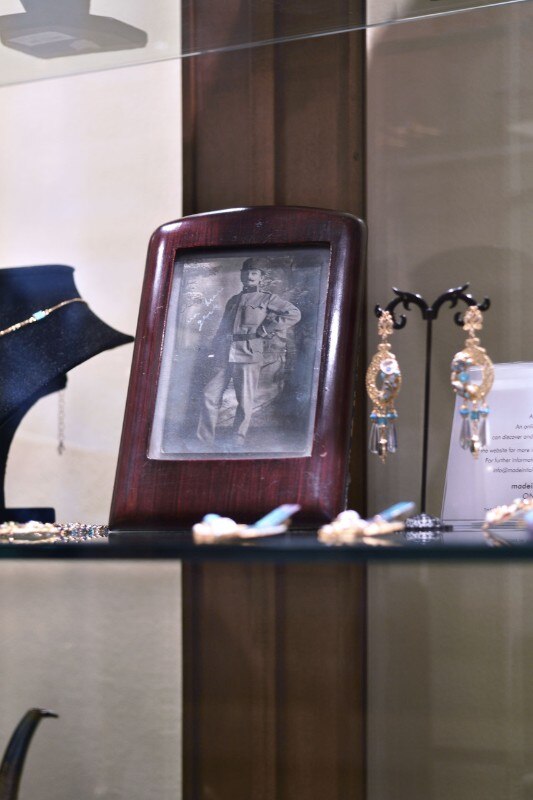 Tacita Dean, Impression of Elsewhere, 2018, rediscovered postcard with gouache
What develops, in fact, is an elaborate, complex orchestration of multiplicity and lightness. Each of the authors invited creates something, but not everything happens at the same time, in the same place. It is an almost invisible script, made up of volatile works that unravel in an way organic to the hotel's metabolism. There are the bars of soap, again by Nicolai, in the hotel rooms ("Roussel was a maniac of hygiene"), napkins with an "R" embroidered on them that appear at Sunday breakfast, made by Fabio Quaranta, drawings by Ute Mueller inserted into the billing envelope at check-out time, a video by Gianfranco Baruchello that can be seen on TV, but in only one of the rooms: a scattering of works woven into the fabric of everyday life.
To help everyone get their bearings, a sheet called the Foglio di sala is distributed in the public spaces of the hotel. Drawn up by Trevisani, it records the day's events like a logbook. Expressed at times in legalese (an anti-language, as Italo Calvino dubbed it) and at others poetically, it reads like a novel but is actually a script presenting both a summary of what has already happened between those walls and what is yet to come. "Sometimes you know that the works are there because you read it in the Foglio, sometimes they just turn up, at others you don't even recognise them." So the exhibition is above all a state of mind. Does it exist or doesn't it? "I really enjoy this slightly perverse side of things. It turns into a kind of treasure hunt." Trevisani could never have imagined, he recounts, that people would start knocking on the doors of rooms, "sending guests to the manager, sometimes irate and at others amused." And he adds: "I wanted to do something that smacked of Raymond Roussel, not an exhibition about Raymond Roussel." Returning to whom, we discover that he had unsuccessfully attempted suicide a few weeks earlier, yet this hardly justifies the fact that, as Sciascia pointed out once again, the case was hurriedly closed, with singular promptness, practically shelving it in half a day or so. "And without an autopsy."
But it has to be said, the hotel itself is the great protagonist, as we realize as we browse the exhibition catalogue, not so much a catalogue as an extension of the exhibition. It is entitled Via Roma 398: "The address of the Grand Hotel, it's as if we had interrogated the building." And what a goldmine of stories! Just to tickle the reader's curiosity, here are some titbits. Lucky Luciano put up here with his young mistress Virginia Massa, and Richard Wagner stayed with his large family in tow when he was completing Parsifal. Francis Ford Coppola had his bed shipped here from America to sustain him in his long stay while he was in town filming The Godfather. Guy de Maupassant wrote the first chapter of his Sicily here. These anecdotes can be found by leafing through the Foglio di Sala, but there is one that Trevisani has omitted. The story of Baron Giuseppe Di Stefano, a tale of mafia, which tells of a rich man, but without a blazon, the feudal lord of Castelvetrano, convicted of kicking to death a boy who had stolen some almonds from his estate. In short, it was a subterfuge to escape from the violent hand of the clan. "He was put under house arrest and rented a large wing of the hotel, now disused and inaccessible. Here he spent the last 50 years of his life. A fanatical melomaniac, he left his gilded prison, escorted, once a year to visit the Teatro Massimo. When he died, he wore a leather mask, so as never to give his enemies the satisfaction of seeing his face."
Exhibition title:

Raymond

Venue:

Grand Hotel et des Palmes

Address:

via Roma 398, Palermo

Opening dates:

11 May – November 2018

Curators:

Luca Trevisani, with Olaf Nicolai

Awards:

Winning project of the second edition of the Italian Council contest