This article was originally published in Domus 1049, September 2020.
I first came across the Indonesian architect Andra Matin at the Venice Biennale in 2018. There he had built a beautiful installation in the Corderie space based on his research into local architectural languages that have developed in response to the tropical climate over the 5,000 kilometres of the Indonesian archipelago. It revealed a sensitivity of human thought, traditions, material, technical skill and inventiveness that respond not only to concerns of sustainability but also of identity and sense of place. Andra Matin's own works impressively interweave this knowledge with contemporary systems and modernist principles.
The project for his own home in Jakarta later appeared in the shortlist for the Aga Khan Award for Architecture, impressing all of us on the jury not only with the firm authority of the architecture and its exploitation of site and climate, but in the way that it conveyed an atmosphere of collective engagement, containing spaces for his nearby studio to use. A spirit of social generosity dominates the project which is clearly directed at encouraging a relationship with the studio, and even with a larger public community. Located at the end of a cul-desac where Matin has spent most of his adult life, the project almost takes on the atmosphere of a semi-public building.
His greatest satisfaction is to walk among the public enjoying spaces he has designed
Through projects such as these, I had the sense that Matin has found a form of practice that convenes  many concerns together. His office, too, is designed as a space to encourage interaction. Matin wants to keep his energetic 30-person office feeling familial and the hierarchy "as flat as possible". The concern is "to build it from the inside first, and then invite people into the office and project it outside of the office". Connecting via video call to his office late in the evening, and with his daughter serving as an excellent interpreter, I was able to ask him about how he established his office and developed his highly personal form of practice deeply motivated by both intellectual curiosity and social responsibility, as well as an enthusiasm for its potential as physical substance.
When Andra Matin (b. 1962) was in high school, he took an aptitude test that suggested he become a doctor or an architect. "As I'm afraid of blood, I decided to pursue architecture," he says. He did not have a strong sense of what the profession entailed, but he trusted that his father's artistic background might help put him in a good position and the career would suit him well. At Universitas Katolik Parahyangan he was disappointed to discover that the programme was highly technical, and he felt uneasy about his place until an assistant professor "helped him to understand the beautiful side of the profession". It became clear that he could create his own distinctive career if he was to truly express his potential.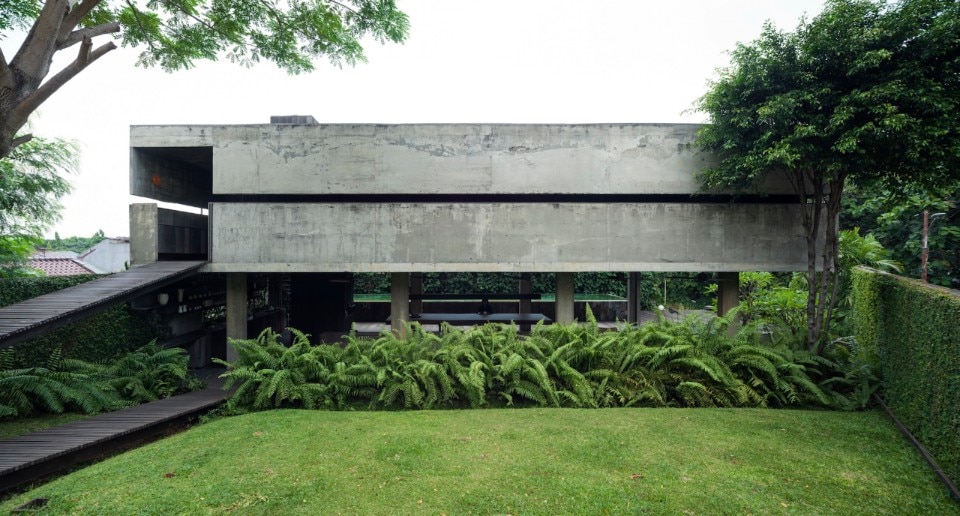 He graduated in 1987 in a country still firmly under the rule of General Suharto (who remained in power until 1998). Architecture was seen as a functional profession, rather than a creative service. Matin believes that the status of the profession has evolved greatly during his career, with the opening up of smaller practices no doubt supported by an evolving architectural culture that he himself encouraged. He was one of the founders of Arsitek Muda Indonesia (AMI, or "Young Architects of Indonesia") established in 1989 to push an "honest discourse" about the profession. In their manifesto, they stated: "For us, the basis of exploration itself is the intimacy of dialogue between architects and the community as an integration of ideas and reality." AMI was the first group of architects to actively and regularly organise exhibitions and produce publications, activities that had not been done by generations before them. Last year, a retrospective exhibition of Andra Matin's work was held at the National Gallery of Indonesia's Dutch Indies building. It was the first exhibition of a local architect held at the venue and an indication not only of a growing architectural culture but also of a growing public interest in the profession.
For us, the basis of exploration itself is the intimacy of dialogue between architects and the community
But it matters to Matin that this is more than just the rising glamour of a cultural profession. His practice also reveals a relentless demonstration of the value of good design by smaller practices with an eye on how it could serve a wider public social responsibility. "When I started my practice [in 1998, after nearly a decade working for a large corporate architecture firm] we mostly had private clients who were commissioning smaller projects," he says. In the pattern of so many of us starting our careers in the late 1980s, first the practice had built up a strong body of private work to prove themselves before they were able to be more "selective". Crucially for Matin, he was approached to design the private house of a regent who was once a member of the Indonesian House of Representatives. Impressed by this private work, he went on to commission Matin to take on public projects such as schools and airports – an opportunity to make a case for his profession.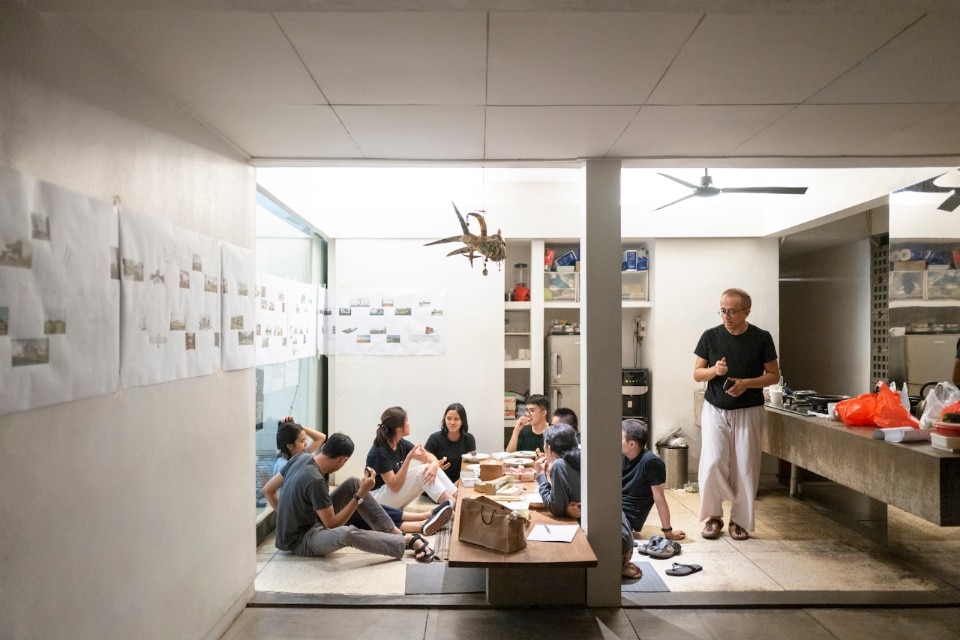 In the Reform period post-Suharto, the main focus has largely been on developing the country's logistical infrastructure of roads and bridges, but there is growing interest in more proactively employing architects for a wider range of public projects. "Our influence is starting to grow and we are able to contribute more," Matin happily tells me. He often revisits his projects and finds his greatest satisfaction is to walk among the public enjoying spaces he has designed. But Matin also expresses concerns, claiming that it still remains very difficult for the profession to get involved in social housing projects because of a clash with the government over budgets and targets and "our own priorities for housing design". It is a similar situation when it comes to any serious engagement regarding larger environmental issues. Matin is eager for those in power, and for those who use his buildings, to see the value in their own building traditions before importing new materials and ideas. "On a small scale we try to use local materials and make them energy efficient." Concerned with both holding onto vernacular culture, locally sourced skills and materials, as well as helping his country to modernise, Matin's approach to practice is most often one of mediation: "I am very much in the middle."
On a small scale we try to use local materials and make them energy efficient
The Banyuwangi Airport terminal is an inspiring example of this discussion between global and local that he is so thoughtfully exploring. Far from conforming to an international placeless architecture of terminals, Matin wanted to create a building that showcased the local vernacular with its distinctively shaped roof and climatically responsive materials. It was "a hard battle" to meet the many regulations stipulated by airlines and security. "We had to convince them that this is the kind of building that needs to be there," he explains, so they had "to find a main idea that resonated with people's hearts before the technical issues". The core point was to bring the local to global exposure, rather than the other way around, by leaving an impression of the building deeply rooted in its place to those passengers passing through, and creating a sense of pride among the local community for what makes the region distinctive.  
This emphasis on local context does not rule out inspiration from elsewhere. His view of Western architecture "has not changed" – Le Corbusier is a continuous and visible source of inspiration throughout his work, albeit never in imitation. "The things that architects were able to do in the mid-20th century are possible for me to do here in Indonesia," he says referring to the grand projects for a new society. It is a hugely hopeful prospect, particularly in the hands of someone who is so skilled at weaving these ideas into environmentally and socially sustainable practice, as well as a respect for place. It is a reminder of the true challenges we should be confronting through practice, the visions we should foster, and the role that we could still play regardless of our context.