Signify is a company specialized in lighting that, between the most cutting-edge innovation and high customization, aims at exploring the opportunities that 3D printing has to offer. Why is this the process applied to the world of light design? Because it is a solution at the service of the circular economy: it takes place on demand, basically reducing waste to zero; it makes use of recycled materials and at least 55% of resources that comes from renewable sources; it reduces carbon emissions up to 76% at the production and supply stage and over 28% during transportation.
"Nowadays, 3D printing is a relevant solution because it is being used by the retail sector and in particular it is a functional tool to create custom pieces for the lighting design," explains Stefano Magni, Signify's Marcomm Director. "It entails a whole series of benefits from the sustainability point of view: first, it contributes to the circular economy, to reducing carbon emissions, and lastly to considerably reduce waste."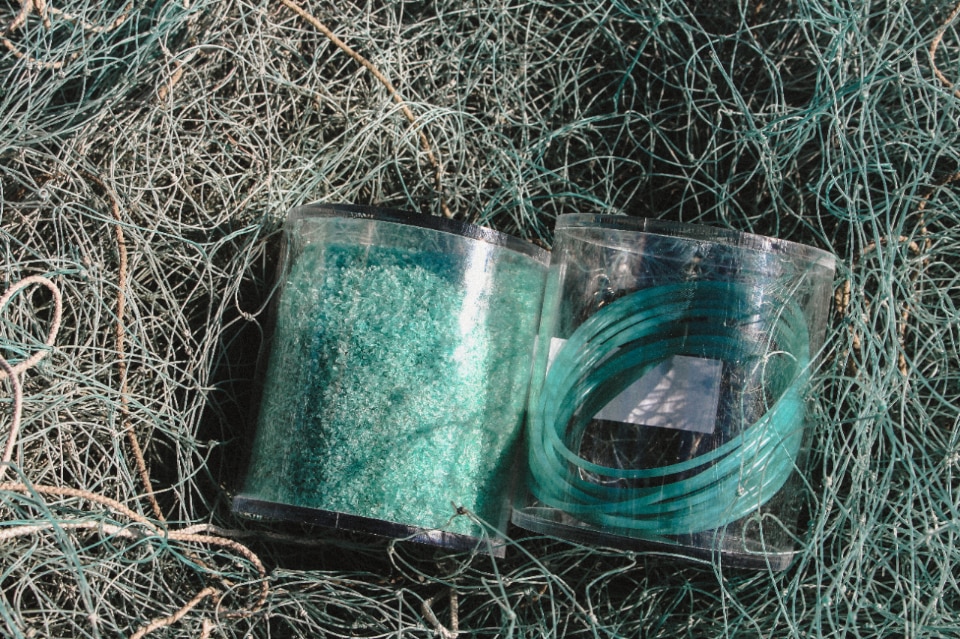 Signify will be at the Fuorisalone from April 18th to 23rd as part of Masterly – The Dutch, the project funded and curated by Nicole Uniquole that brings to Milan the best of the Dutch design, that this year reaches its seventh edition. Philips My Creation is the brand behind Signify's 3D printing technology, which during the week will offer at the Palazzo Giureconsulti an intrusion into the world of future materials through research carried out in collaboration with the Polish designer Aleksandra Gaca. The star of the exhibit is a series of lamps created with the 3D printing technique, starting from used nylon fishing nets. "Coastal Breeze," this is the title of the collection, it is produced in partnership with Fishy Filaments, a company that retrieves fishing nets from fishermen who work on the Cornish coast: at first, the nets are transformed into filaments in Maarheeze, in the Netherlands, and then, later, 3D printed in Turnhout, Belgium.
"As a textile designer, I am truly excited about the innovative 3D printing technique developed by Signify, it allows my ideas to be transformed into lamps of various shapes, materials, and colors," says the designer, who for this collection worked on soft, organic lines, in which the palette echoes the tones of the sea and the characteristic bluish green of the fishing nets. "This process incredibly stimulates my creativity, because it allows me to easily and quickly incorporate my texture on everyday objects that are within everyone's reach. Moreover, I fell truly involved in the company's commitment to sustainability: the Philips MyCreation Coastal Breeze is the demonstration that when design and innovation are brought together, they can create a better world and a more sustainable future."