All of us, more or less, have experienced a change in our daily lives during the current health emergency. In this case we are talking about the doctors and nurses who are facing the pandemic in the front line, many of whom, if they do not have a home to spend this time alone, are forced to find temporary accommodation to avoid infecting their loved ones.
The Revolution studio of Andrés Bustamante Arrieta has studied a solution to this problem, designing temporary modular pavilions that can be easily installed outdoors in areas such as hospital car parks.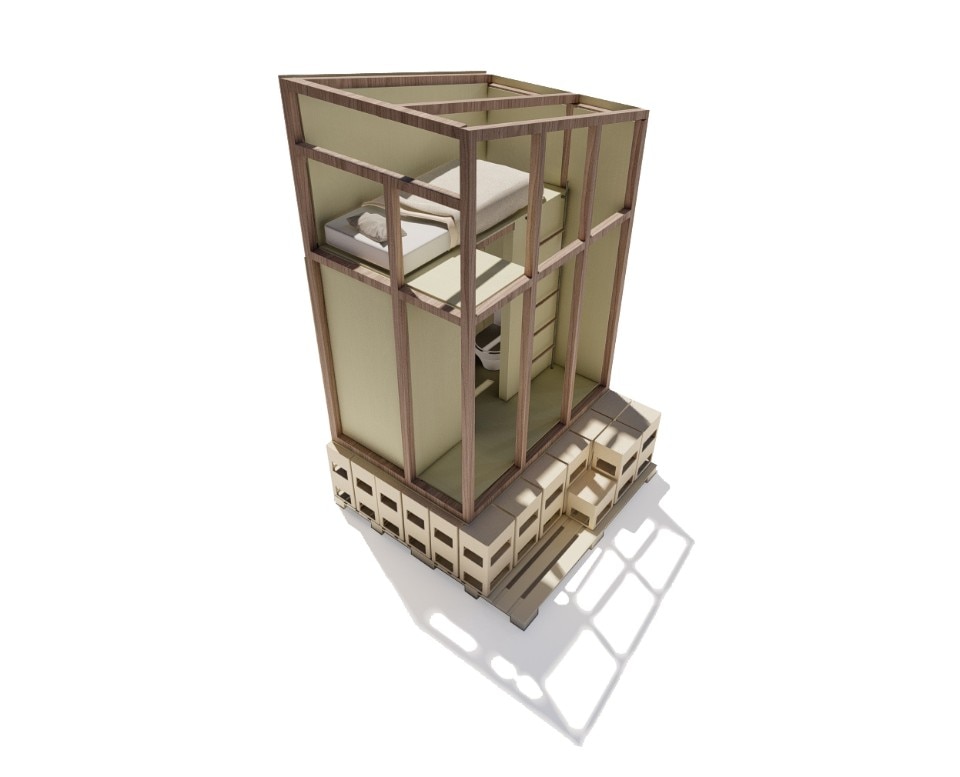 The Temporary Pavilion for Healthcare Workers (TPHW), entirely made of prefabricated elements of wood and biodegradable plastic, houses a bathroom block with shower, sink and toilet, a sleeping area and a chlorinated water tank, which can be heated thanks to a solar thermal panel placed on the roof of the pavilion.

The first example will be inaugurated on May 15, donated to the Red Cross of Ospeda Central in Mexico City. Revolution has released the intellectual property of the project, freely available to everyone directly on the website of the Mexican Red Cross, with all the drawings and manuals for the assembly of the elements.

Project:

Temporary Pavillion for Healthcare Workers (TPHW)

Architects:

Revolution - Andrés Bustamante Arrieta, AIA

General coordinator:

Raúl Alfaro Segovia

Design team:

Zaira Bernal, Ángel Vichi, Erick Martínez, Pamela Canseco, Jorge Rivero, Jayanti Juárez, Joshua Lee, Kilian Brudloff, Carlota Schletweinn, Giorgia Agugiaro, Cosme Álvarez

Sanitary facilites advisor:

Ángel Edgar Germán M.D.

Donators:

Comex - PPG, Ralph Wilson - Wilsonart, Cal-O-Rex - Ariston Thermo, Lumin Uruplay, Helvex, Difer Trade - Spax, Decathlon, Operación y Conservación de Autopistas Concesionadas - Egis

Location:

Mexico City

Completion:

2020