The patented Lema Air Cleaning System integrates with Lema made to measure wardrobes, naturally eliminating bacteria, viruses, moulds and allergens.
Continuously disinfect surfaces, hands and everyday objects: in recent months, these actions have become very frequent due to the Coronavirus. Among the most impactful effects caused by the pandemic is certainly the great increase in our hygiene standards. But regardless of (hopefully) transient emergencies, design can help maintain high levels of hygiene, cleanliness, efficiency and safety in our daily lives.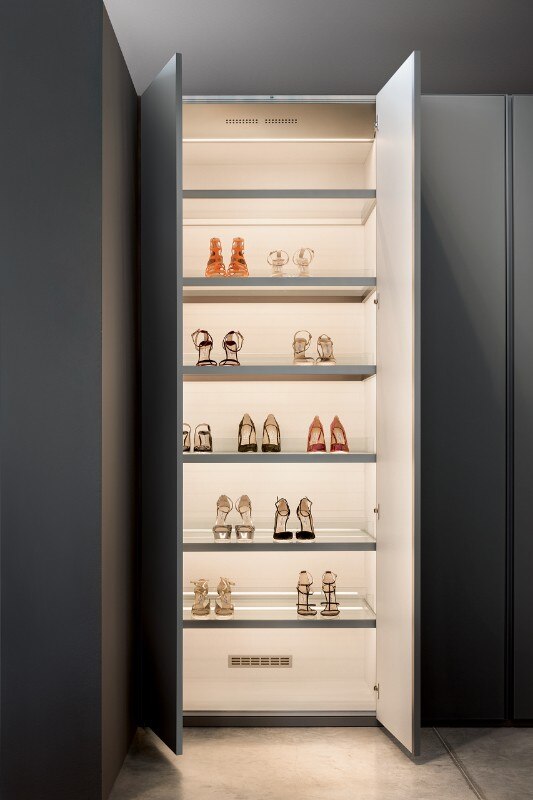 With its sanitizing system, Lema proposes a new idea of wardrobe, which not only has the passive function of a container, but also the active purpose of sanitizing clothes, accessories, shoes and personal items. Lema Air Cleaning System is a patented solution by the Italian company, which can be inserted as an accessory at the top of all Lema wardrobes, featuring hinged, sliding and coplanar doors, without affecting in any way their functionality and aesthetics.
Result of more than a year of research, Lema Air Cleaning System with a special UV lamp generates a photocatalytic reaction inside the cabinet, which allows to destroy with a natural active substance all the different bacteria, viruses, moulds and allergens.
The wardrobe is completely disinfected, including its back, without air stagnation, eliminating 90% of all odors from clothing and shoes. The technology adopted by LEMA Air Cleaning System is also effective against viruses.
PCO-PX5 Dust Free, Photocatalytic Oxidation is based on the interaction between light particles and semiconductors.
Photocatalytic oxidation, based on the interaction between light and semiconductor particles, produces a highly reactive oxygen species (ROS), such as OH•, OH-, O2-•, HO2•, H2O2 hydroxyl capable of destroying organic (chemical and biological) contaminants preserving the quality of garments, even the most delicate fabrics made from natural fibres. Thus, LEMA Air Cleaning System, in a total safe and toxicity free way, produces Hydrogen Peroxide H2O2, a natural sanitising particle amongst the most effective at fighting bacteria and viruses
Lema Air Cleaning System is extremely silent, allowing to activate the 2, 4 or 8 hour sanitising cycles even during the night, without any disturbance. It is also suitable for shops and boutiques for the sanitisation of clothes after customers try them on.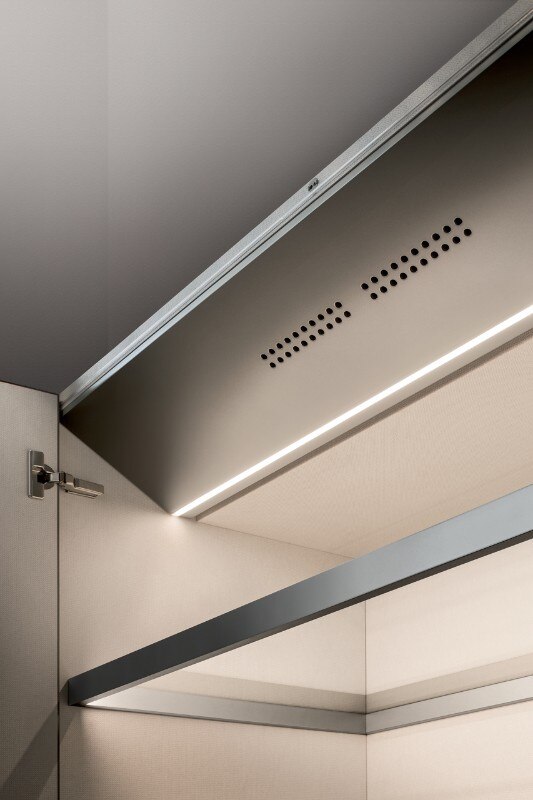 Product:

Lema Air Cleaning System

Company:

Lema

Sito web: