In the last few years Harman has been going through a huge process of self-reorganization in its design department. One of the biggest audio companies in the world, ranging from consumer audio to products for automakers and more with a set of sub-brands that includes among the many JBL, AKG and Lexicon, Harman — a subsidiary of Samsung since 2017 — not only needs to develop the best new solutions for each label, but also to design families of products coherent to all the different identities that compose its complex jigsaw entity.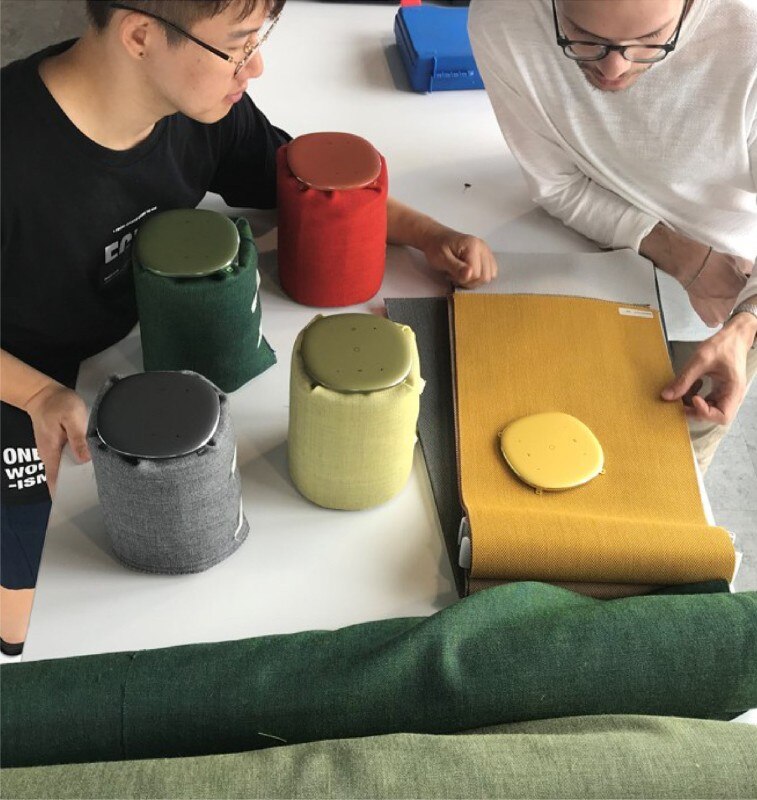 To rationalize the design process inside of Harman, Huemen Design was created. It's a team of over 250 persons of more than 40 nationalities, with 6 studios all over the world, from the USA to Germany to China. "Last time we spoke about how we were about creating a connective tissue above all the touchpoints so that each brand was holistic about the car audio offering and consumer offering": I meet Christian Schluender and Damian Mackiewicz, Huemen's leadership, at IFA 2019 in Berlin, exactly a year after our first discussion there. They're, respectively, Vice President and General Manager of Global Design, and Vice President of Industrial Design.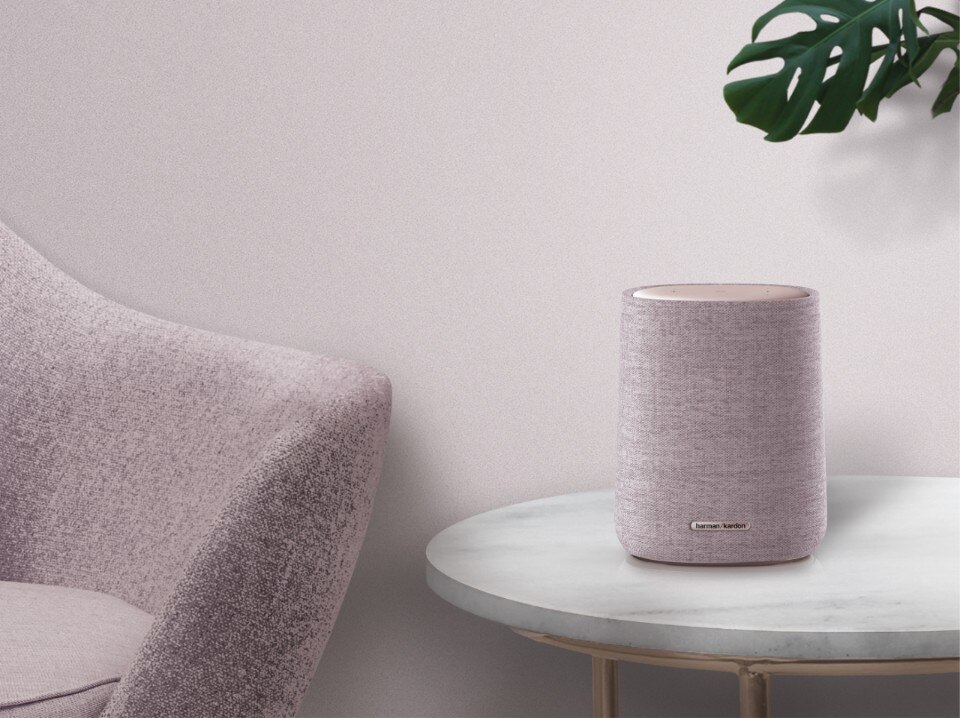 "We spent time organizing groups and building up the tools", they tell Domus. "It was very operational, now we're starting to go into scale with multiple projects, refreshing products lines, materials, user experience, scenarios. We want rich experiences and what we're doing is based on data and customers' feedback after selling millions of portable speakers in the last years.
How do you relate with customers?
Design team works closely with the Insight team. We have researchers and we do workshops with customers and clients. We also talk to retailers and manufacturing partners. But overall, we focus about the experience.
What's the final purpose of this conversation?
Our focus level is about enriching your life. We're very good in asking the customers what they expect from a product in the future, but also dreaming together with the consumer.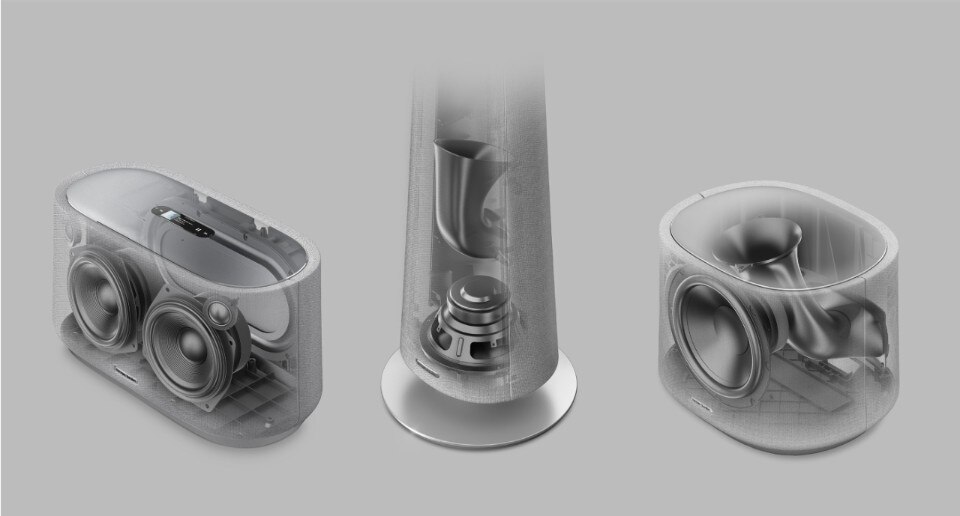 Is there any particular product that's a good example of this design approach?
Many customers light a candle when they listen to music. And so, we imagined a product with a light that can change in many ways with a single button.
And that's the JBL Pulse. 
The original Pulse was launched 7 years ago, and we were so proud about it. And now it's a completely different product. Getting here is something we couldn't even envision. Here we squeezed 64 LEDs, and now it's 140.
It's a tremendous lag.
 The designers came up with these beautiful lighting effects.
Doing something like this only 5 years ago would have costed much more. 
We're very cost-conscious. We don't want to do something with a million LEDs that only a few can afford. The designer of the product, Dario Distefano, an Italian guy, is extremely passioned.
It's incredible how easy it is to forget that behind a product there's always the work of people.
Designers design the brand and build the brand. Dario brings his passion and that's why the product gets better every time. He's expressing himself and I'm proud to be part of such a team. It's very rare.
How many people are in the design team?
We're 257 designers in total, specifically on the portable speakers and headphones we're just under 60 people. It's a big team. We want to create very diverse teams and diversity for us is everything you can imagine from around the world, getting humans together.
How do you organize yourself?
We don't separate too much. We've audio experts in every department and when you see those people working together it's when you start to see the quality. And the passion.
Designers design the brand and build the brand.
How do you relate working with so many different sub-brands?
We don't tell how to design the products, but the expression and the experience that we want to reach.
How do you manage the relationship between designers and engineers?
They sit in the same room. It's a daily conversation and a daily fight.
You also launched a special edition of your popular Flip 5 speaker
Yes, there are two special editions, Forest and Ocean, made at 90% of recycled plastic. It's different than just sketching a beautiful product or envisioning a beautiful experience. It's taking a product to a place where we think that the future lies. And we can put the JBL label on it.
It's a good move. But that's just two speakers.
We're not doing a dramatic shift now. We're trying to do the things right, in small steppingstones. We're starting to use products that can be recycled, not trying to buy off it in only one time.
Is it something that users are demanding?
Yes. Definitely we see more people around the world wanting to be more conscious about things around them.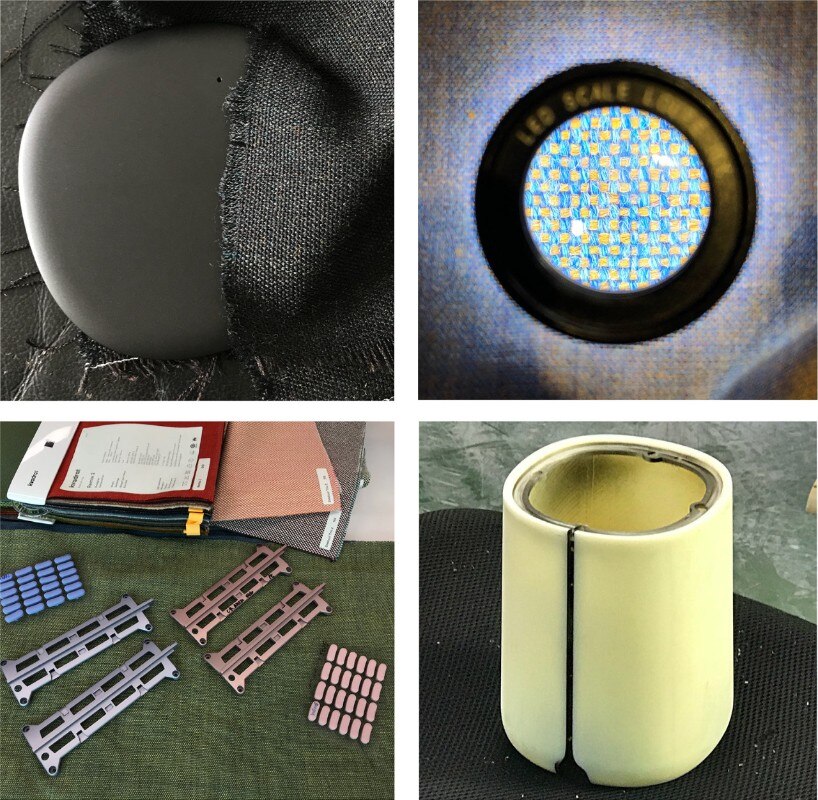 How much time does it take to design a device in Harman?
Nine to twelve months. It's super quick. And it's only possible because everybody sits in the same room.
What are the main trends in the audio industry?
When it comes to smart speakers, consumer want to communicate visually and not only by voice.
A bigger experience.
We need to understand how we create light or co-opt other senses and build the experience. That's for me the trend of moving forward. Everything is adding a new layer.
Do you think that Harman is still an audio company, or something different?
We're still and audio company, but we think beyond.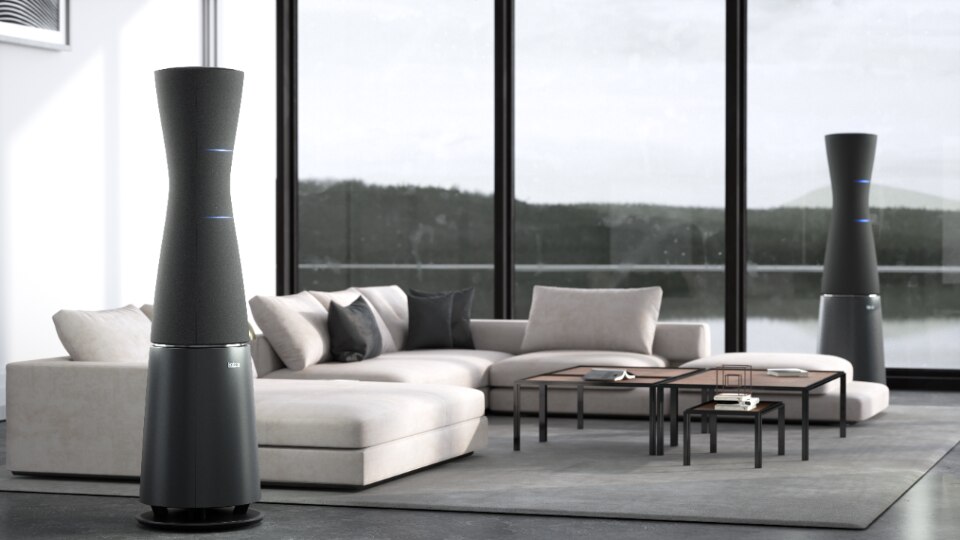 Is augmented audio the future? Or at least, yours?
It's the ability to customize the audio experience. How can a product be personalized for you, your environment, your hearing system, your body and how you hear things? For example, with a personalized audio profile that follows you all day, when you run in the morning, in your car, at work and so on. It's no longer separates experiences, but just one.
It's like when you are back at home and can't understand why when you unplug your earbuds the music doesn't automatically continue on your home system.
That's a good exemplification. Audio quality should be assumed for a Harman product, but you should expect more.
So you're designing experiences more than devices.
Music creates an emotion and changes the room. The roadmap for our Partybox device is to control the entire party and not just the audio! It's part of a long process. You don't need a record collection anymore to throw a party at home, you just need a subscription. So, why go to a nightclub?