Creating biomaterials, often derived from by-products found in the agricultural industry, is a complex process, which includes an in-depth analysis of the agriculture chain to find out the most suitable moment to harvest. After choosing reused plastic components last year, biomaterials have been selected as Material of the Year 2019 by the London Design Fair. "The sheer volume of waste being repurposed and the potential volume these new materials can be used at, makes them extremely important and something we want to celebrate at the Fair', explains Jimmy MacDonald, Founder and Director of the London Design Fair. Four examples of functional and aesthetically pleasing designs using biomaterials will be on display at the Second Yield exhibition: totomoxtle, a new material made with the husks of heirloom Mexican corn, the products Chip[s] Board, which uses food waste to produce materials like the Parblex™ bioplastics, PalmLeather, which is a fake leather made of palm leaves, and the plant-based lighting created from post-industrial waste by the Italian sustainable design company High Society.
Totomoxtle is a new veneer material made with the husks of heirloom Mexican corn, an important part of local gastronomy, which ranges in colour, from wonderfully deep purples to soft yellow creams. Since 2016, Fernando Laposse has been collaborating with a group of families in Tonahuixtla. A Mexican product and material designer, Fernando's approach is to take a natural material that is often considered waste (such as corn husks), and with extensive research, transform it into a refined piece of design.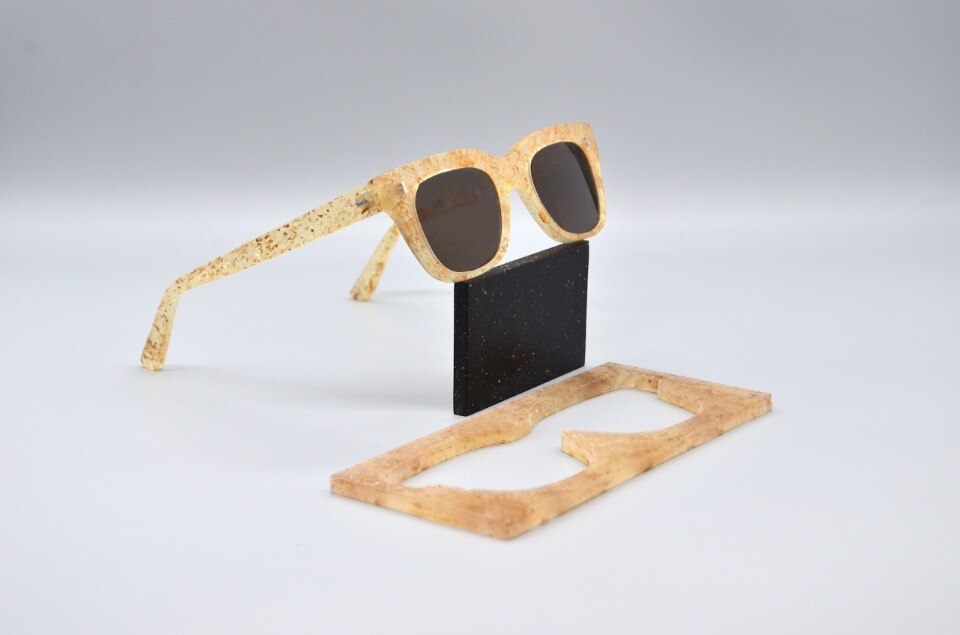 Chip[s] Board is a company that turns food waste into circular economy materials. McCain, the world's largest manufacturer of frozen potato products, supplies Chip[s] Board with its raw materials. Chip[s] Board has produced several innovative and sustainable circular economy materials using potato waste, including ParblexTM Plastics, translucent pure or fibre reinforced bioplastics can be used in fashion and interior design.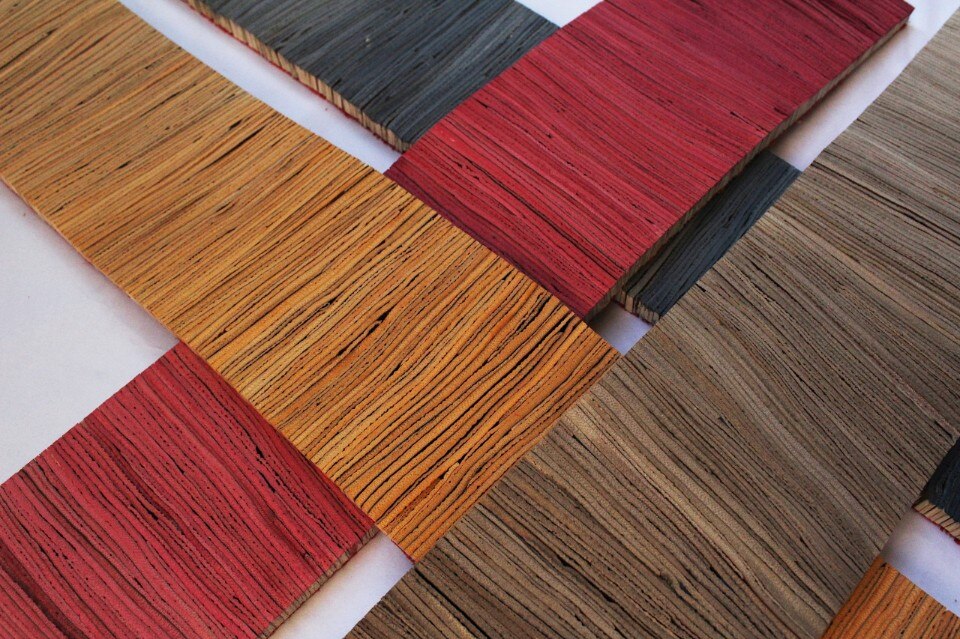 Since 2010 Studio Tjeerd Veenhoven (Netherlands) employs the unused areca palm tree's leaves, around 80 million square meters yearly, to produce PalmLeather. Using simple, natural ingredients and processes, Tjeerd softens the dry, hard and brittle palm leaf, giving it a leather-like quality. The areca betel nut, which grows on the areca tree, is a staple ingredient of Indian cuisine. Tjeerd has set up several small producer-owned factories in India, the Dominican Republic and Sri Lanka. Both Tjeerd and others have designed items that are locally produced and sold by craftspeople, under fair working conditions. One such product is the PalmLeather interior rug.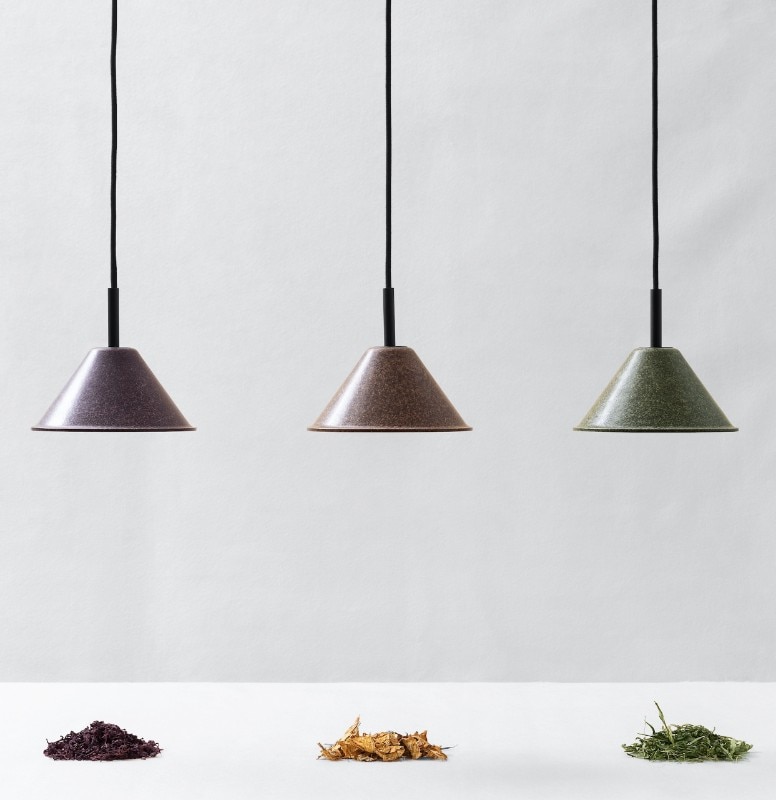 Founded in 2015, High Society is a sustainable design company, located in the heart of the Dolomite Mountains in northern Italy. By employing a compression moulding technique, the brand creates plant-based lighting from hemp leftovers, pomace, the pulpy residue that remains after wine production, and the discarded leaves and stalks from tobacco cultivation. High Society produces three lamp variations: Highlight Hemp, Highlight Wine and Highlight Tobacco.