Operating in the field of construction and refit of motorised yachts and boats up to 100 metres, The Italian Sea Group celebrates Italian excellence around the world. In 2011 the group, headed by Pugliese entrepreneur Giovanni Costantino, acquired Admiral, a brand founded in 1966 that represents Italian nautical style: elegance, classicism and prestige.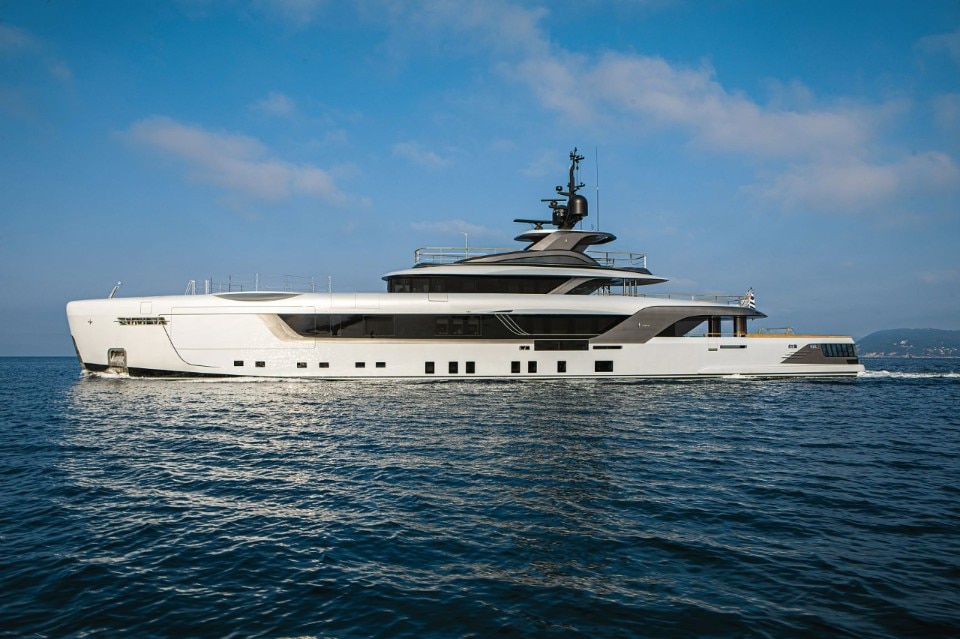 The latest addition to the Admiral range is Geco, a 55-metre charter super yacht that was launched in June. A masterpiece of Italian craftsmanship, Geco is distinguished by the impactful style of the prow and the innovative design of the stern that houses an area called the beach club defined by high, glazed side walls designed to offer protection from the wind and a generous sun deck served by a staircase that facilitates access to the sea. On the upper deck, the continuous dialogue between interior and exterior spaces is enhanced by a sliding glass door that creates a visual link between the upper lounge, the exterior lounge and the dining area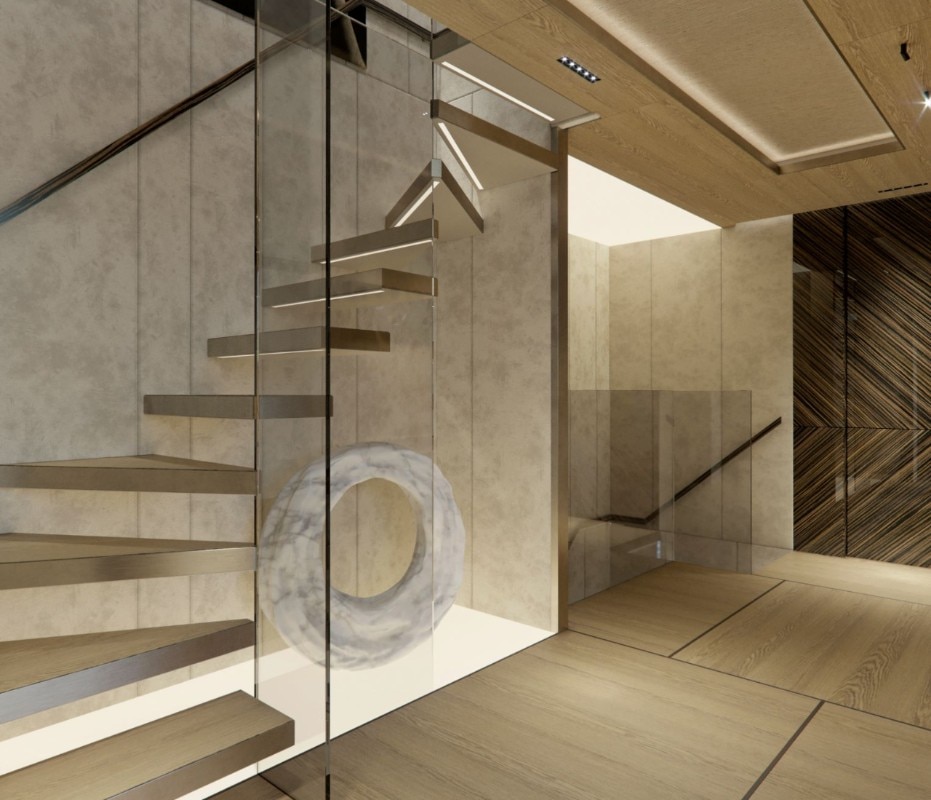 The interiors have been designed in collaboration with Gian Marco Campanino, art director of the Group: high-quality materials such as natural woods, leather coverings, marble surfaces and details in bronzed metal are combined with skilful balance to create high-class environments.
Project:

Geco

Design/Art direction:

Gian Marco Campanino

Production:

Admiral/The Italian Sea Group

Year:

2020