Last year, Apple sold 35 million AirPods, the wireless earphones launched in 2016 that have become the most popular technological device after the smartphone – to understand the proportions, 47 million were sold in 2018. But when they came out, the AirPods received a media reception that was anything but enthusiastic: Samantha Murphy Kelly, tech editor at CNN, asked who would ever go around with those weird gadgets in the ears; AirPods were criticized both in terms of appearance and functionality. At last, their actual fault was being genuinely innovative. In a very short time the earphones have become the most popular wearable accessory on the planet, making you forget about smartwatches; moreover they introduced to the general public what is today the most common experience of augmented reality, thanks to the integration with digital voice assistants, waiting to see what will happen with AR glasses, which should become more popular in the next years.
In consumer technology there is something we could define as the "Apple effect": a certain technological device,already on the market, becomes successful only when Apple launches its version. Or did you think that smartphones didn't exist before the iPhone? It's the same with wireless headsets, where the Apple still controls half the market, with Samsung and Xiaomi following. But the cake is big and greedy, the market is growing and practically every phone or audio brand has its own model, from the top end of the market - with historic companies like Sennheiser and Bang & Olufsen – to low cost alternatives. There are two main form factors for this type of device: the AirPods, equipped with a shaft that integrates battery, antenna and microphone – the Achilles heel of these devices – and the "buds", those whose design resembles that of earplugs. In reality there are many manufacturers, such as the Italian Cellularline, who have both types of devices in their catalogue, to seek maximum penetration in a crowded market. The earphones can have touch controls or be equipped with buttons, the classic white colour or acetate terrazzo finish (Master Dynamic). Finally, there are special cases of design that try to rethink the device, such as the WF-1000X Mark 3 by Sony, with their peculiar bean shape, or the new AirPods Pro, a recent premium version of the Apple earphones, which combine the classic design lines of Cupertino and an "in-ear" design that had already been seen on Beats devices, the company founded by Dre, guru West-Coast of Beats (precisely), and acquired in 2014 by Tim Cook .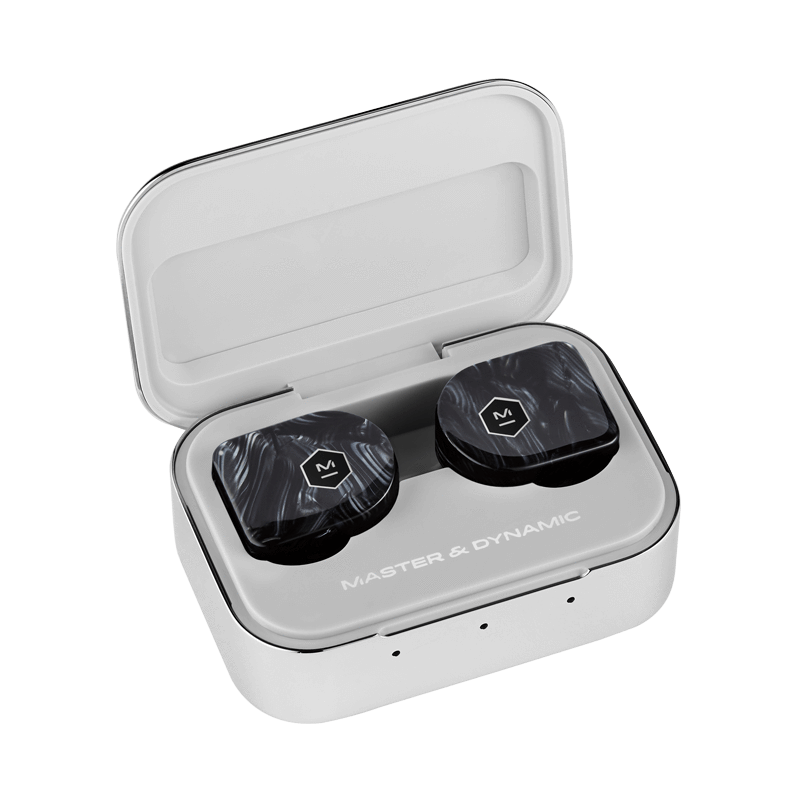 Audio quality and digital noise reduction, comfort when you wear them, and why not colours or aesthetic details are among the factors that are usually discussed when comparing AirPods and their brothers. Less importance is given to one essential element: the little boxe where the earpieces are stored, an essential element of its design. Soap-shaped like the one of the original AirPods, with its white plastic body with rounded lines, so small that it often slips out of the back pockets of trousers, expands into the larger box of the AirPods Pro; the metal body of Master Dynamics' MW07 or the fabric lining of Sennheiser's Momentum; or a case with retro-futuristic form, which would not disfigure in a cyberpunk anime of the nineties, like that of Sony's WF-1000X: all these little boxes, similar and different, fulfill a dual function, that of case and battery. Inside them, the earphones are in a state of permanent recharge, waiting to be activated, like the bodies of astronauts hibernated in a science fiction story. And all these boxes, in an almost boringly repetitive way, are equipped with a snap-in opening.
The bento is a container tray typical of Japanese cuisine, used to transport a single meal. Industrial designer Richard Sapper took it as inspiration when he designed the ThinkPad laptop for IBM: a box that you carry with you and only reveals its function when you open it. But the tradition of personal or portable boxes that have inspired technological objects has boundless horizons and goes from toolboxes to musical instruments, from the Soviet miniaturised TKB-506 pistol to Fabergé boxes for the tsars, auctioned at over $25,000 each, from pill holders to Tictac packs, the famous tablets whose success also goes from the transparent plastic case with flap lid, for which Ferrero acquired the exclusive rights from a company specialized in polymer moulding. But of all these more or less large portable boxes, with one - perhaps the most unexpected - those of wireless earphones have probably the greatest affinity.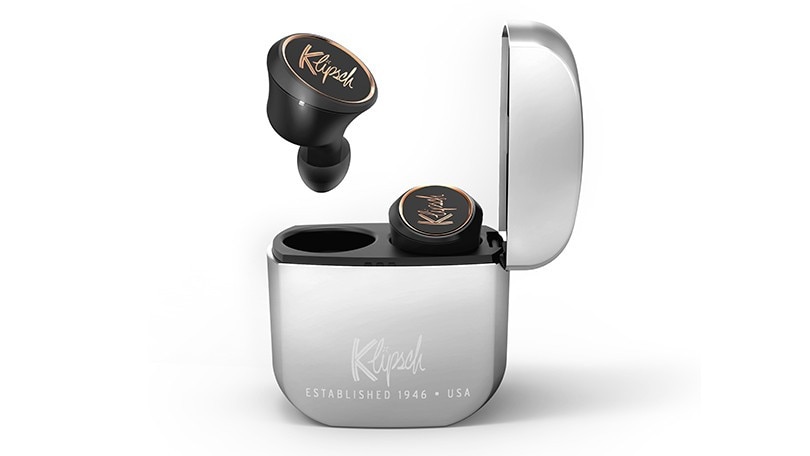 He recently launched his first wireless headset model Klipsch, a brand founded in the 1960s in Arkansas and best known for its horn-shaped speakers. The Klipsch T5s come in a vertically arranged box with a chrome-plated exterior and snap-in opening on the side. An object extremely similar to a symbol of 20th century America: the Zippo. An intuition that brings with it another, on a larger scale.
The new millennium has opposed to the more widespread dependence of the twentieth century one that is certainly more useful, but equally pervasive, that of digital devices and immediate access to a range of services, from music to communication to navigators. As a universal adaptation of shapes to the new functions, the earphone boxes in their design feature lines and solutions of the most widespread and effective pocket container until yesterday: the cigarette package. Strange coincidence, among the many criticisms that AirPods received at their debut, there were also those who claimed that they looked like cigarette butts sticking out of their ears, as did for example the Daily Dot, a digital magazine born with the aspiration to be the reference for the "local news" of digital communities like Tumblr or Reddit.
Until the end of the 19th century, tobacco consumption was marginal: it was chewed or "smelled", smoked in a pipe or with hand-made cigarillos. Then James Bonsack's automatic cigarette rolling and production machine changed everything. In 1885, a billion cigarettes were sold. Seventy years later Philip Morris entrusted packaging specialist Frank Gianninoto with the relaunch of Marlboro, a brand initially aimed at women. He, it seems, was inspired by Campbell cans. Thus was born, with the famous red and white arrow graphics, the first semi-rigid packet with snap opening. Above all, it was convenient and quick, and could be used with one hand. "A mechanical ritual always to be performed with the packet on sight", wrote the great critic Reyner Banham, who pointed out how that particular design seemed designed to discourage those who wanted to move cigarettes in bulk in their own packet. The brand name on the top of the packet reminded each use which brand of cigarettes was being smoked.
Soon that little red and white box became an American symbol, rolled up under the sleeve of the Marlon Brando or James Dean t-shirt. Gianninoto had designed the cigarette pack par excellence, copied from all the other tobacco companies, and starring in premium reinterpretations. Like the all-black livery made by Pininfarina for Marlboro Premium Black, a limited version of the cigarettes for consumers in South East Asia. At Beijing airport, the promotional stand was highlighted by an understated, illuminated silhouette of the Ferrari 458, also designed by Pininfarina. At around $14 a pack, it looks like nothing compared to the crazy variants of the AirPods box and their cases, such as the very expensive recent Louis Vuitton monogrammed version. "Little boxes all the same/There's a green one and a pink one/And a blue one and a yellow one", but in the end they're still the same, sang Pete Seeger in "Little Boxes", a song written by his friend Malvina Reynolds. The American folk champion referred to other little boxes, the American middle class houses of the Sixties, but the conformism from which we try in vain to escape seems to have remained exactly the same.

Opening photo by Ricardo Resende from Unsplash