It was 2016 when Barcelona introduced its first superilla, a Catalan term meaning "superblocks", or pieces of the city where cars are not welcome. By taking control of nine city blocks, the redesign had banned traffic on the streets on its border. Inside the block, car lanes were restricted and vehicles still inside were forced to give way to pedestrians and limited to a maximum speed of 10 kilometres per hour. Since then, six more superblocks have been introduced.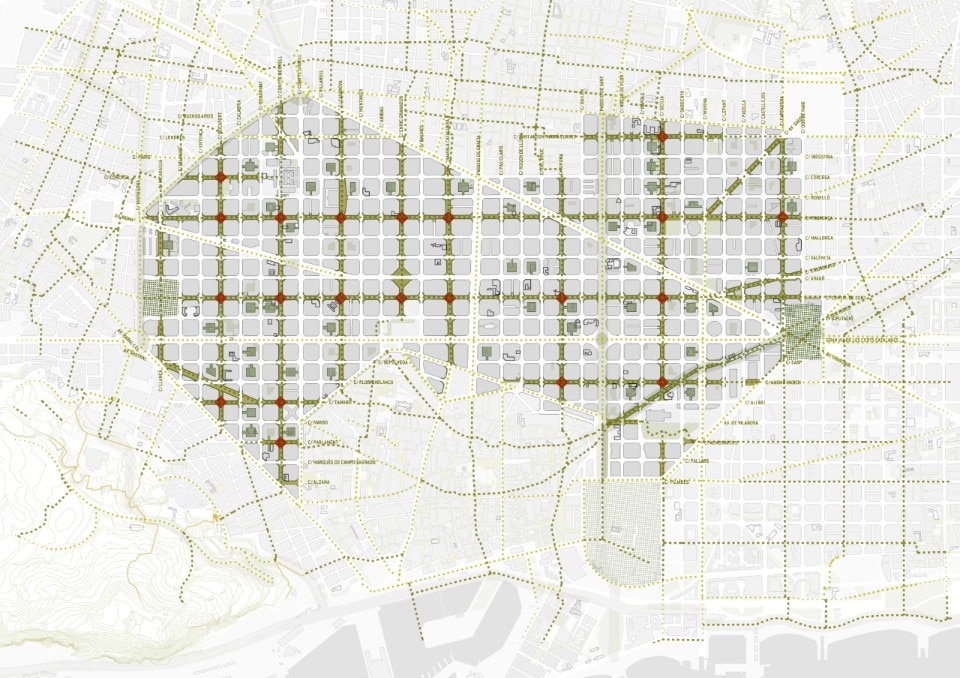 The plan now is to re-propose the idea with a change of scale. During a conference held this month, the city's mayor Ada Colau announced a plan to expand the car-free streets along most of the city centre. The ten-year plan involves the creation of a super-superblock, comprising 21 streets in the Eixample district. Vehicular traffic will be allowed only along the perimeter, leaving the streets within the district accessible only by motor vehicles to residents, essential services or deliveries. The squares and streets included in the plan will be planted with trees that, once mature, will shade 6.6 hectares of new green space, in an area that will contain 33.4 hectares of additional pedestrian space.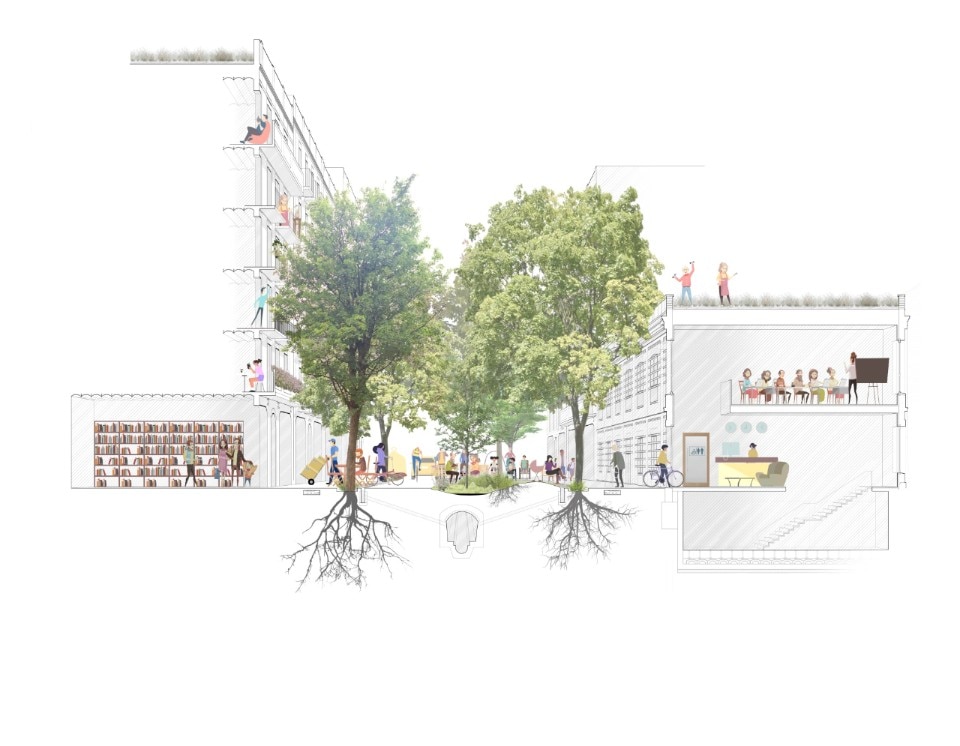 The project starts with a public competition for the creation of four new squares along with the Carrer del Consell de Cent, an artery of the area, together with three intersecting streets.
The exact design of these streets, on the other hand, will be chosen by public competition in May 2021, but it must include at least 80% of the new avenues shaded by trees in summer and at least 20% of the permeable surface area - half of this total should be planted with grass to allow the ground to absorb rainwater and improve flood resistance. Priority should be given to creating safe spaces for children and the elderly, while all public areas should be equipped with fountains.

Work is scheduled to start in 2022, with a budget of 38 million euros. This is an attempt, Mayor Colau said in a statement, to "think about the new city for the present and the future - with less pollution, new mobility and new public spaces".