Domus will be present at Archivi Aperti 2019. This year, for the 5th edition of the important event promoted by Rete Fotografia, the archives of the magazine founded by Gio Ponti in 1928 will be in fact extraordinarily open to the public — via mandatory but free registration — on October 23rd and 24th from 3 pm to 4 pm.
The meeting, made possible thanks to the involvement of Domus by GRIN (Gruppo Redattori Iconografici Nazionale), will be guided by Cristina Moro, our expert of the archive located at 1 Via Mazzocchi in Rozzano.
From the original issues with the covers created by Gio Ponti himself to the handmade drawings of the published design products, from the drafts of Ettore Sottsass' art direction to the ones, colorful and imaginative, of Alessandro Mendini's editorial direction, passing by the prints selected from the photo shoots of the many great authors that have worked with the prestigious magazine, the participants will have the exlusive chance of getting to the backstage of Domus and, by comparing the process materials and the final result, of looking at the control room of the magazine through the vantage point of the archive.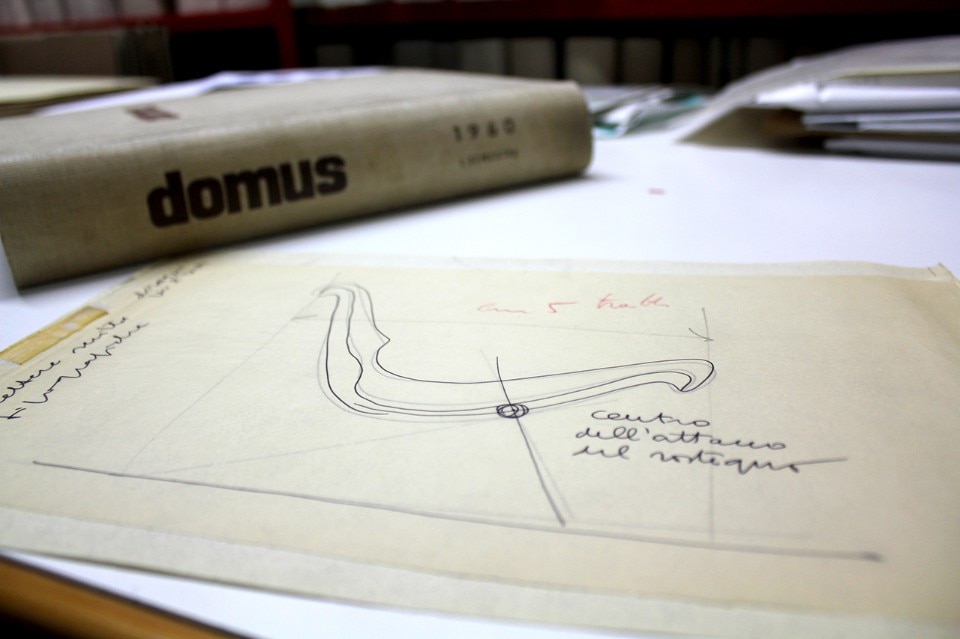 Proposed by Rete Fotografia from October 18th to 27th also thanks to the cooperation of AFIP, TAU Visual and 22 among institutions, fundations, museums and companies, this vantage point is perivileged but also very contemporary, as the archive is by now at the core of a crucial cultural debate concerning photography itself.
And if more and more artists on the one hand, and publishing products on the other are resorting to this tool, it would be indeed useful, interesting, formative and enjoyable to get at the very source and have the chance of seeing first–hand (pardon, glove) the documents at the basis of this rediscovery.
Title:

Archivi Aperti

Exhibition dates:

23 and 24 of October from 3 pm to 4 pm (registration free but mandatory: archivio@domusweb.it

Venue:

Editoriale Domus

Address:

Via Mazzocchi 1, Rozzano (MI)