Zoo buildings
"With their parallel lives, animals offer man a kind of company different from what humans can give. Different, because it's company offered to the solitude of man as a species," according to John Berger in his essay collection Why Look at Animals? Dealing with the topic from a design perspective is the publication Zoo Buildings (DOM Publishers), the first practical manual that explores zoos as a type of architecture. In over 500 pages, Natascha Meuser examines five generations of buildings, documenting 30 historical and pioneering structures that set new standards in terms of function and aesthetic. From the oldest, in Europe and the world, located in Vienna and opened in 1752, to the most famous and biggest in the world, the one in Berlin. Through floor plans, elevations, cross-sections and photos in large format, the designs of 50 international zoos built in the last 20 years are analysed. Rounding off the manual: 10 design guidelines that can help in building a zoo.
Wrocław Zoo
In close proximity to an architectural icon
Parc zoologique de Paris
Redesigned by Bernard Tschumi urbanistes Architectes with Véronique Descharrières (2014)

Ozenarium Basel
Zenithal skylight under the water basin

Danish zoo Givskud
BIG designed a circular plaza for the Danish zoo Givskud which receives the visitors in a spiral flow and then distributes them to the adjacent areas which represent the continents

Ozeaneum Basel
Ozeaneum Basel, competition entry (2012)

St Petersburg's zoo
An archipelago is planned within a forest close to St Petersburg. The circular islands will be home to several species from the different continents

Architectural pebbles
on the beach of the Black Sea: competition entry for the aquarium in Batumi/Georgia (1st prize, 2010)

Architectural pebbles
on the beach of the Black Sea: competition entry for the aquarium in Batumi/Georgia (1st prize, 2010)
Wuppertal
Wuppertal: underwater fascination in the penguin pool

Wuppertal Zoo
Cave walk with a view (Wuppertal Zoo)

Bamboo supports are the structural elements for the roof and construction of the facade with its 40 mm strong reinforced glass
Copenhagen Zoo
Enclosure for Asian Elephants, Copenhagen. Architecture: Foster + Partners, London; landscape architecture: SLA, Copenhagen; specialist planning: Rambøll Group, Copenhagen with Buro Happold, Bath (structural engineering); 2008

Cover of the book Zoo Buildings
Book title:

Zoo Buildings. Construction and Design Manual

Author:

Natascha Meuser

Publisher:

DOM Publishers

Format:

225 x 280 mm

Pages:

552

Price:

128 €

ISBN :

978-3-86922-680-4
Raddar, Revue Annuelle de Design
Launched on Kickstarter one year ago and financed in less than 10 days, Raddar – the acronym for Revue Annuelle de Design / Design Annual Review – is a new magazine entirely devoted to design that aims to be "a space for expression on topics important to design theory, for young and expert researchers". Directed by Claire Favre Maxwell and Marco Costantini, its goal is to create a dialogue between research in French-speaking countries with the international design scene. It is published by mudac in Lausanne and by T&P Work Unit, with graphic design by Julien Mercier. Bilingual (French and English), the magazine is annual. The first issue is dedicated to functions, with a cover designed by Formafantasma and texts by Vincent Beaubois, Jonas Berthod, Gwenaëlle Bertrand, Claire Brunet, François Burkhardt, Roberto Casati, Catherine Geel and Anna-Maria Meister.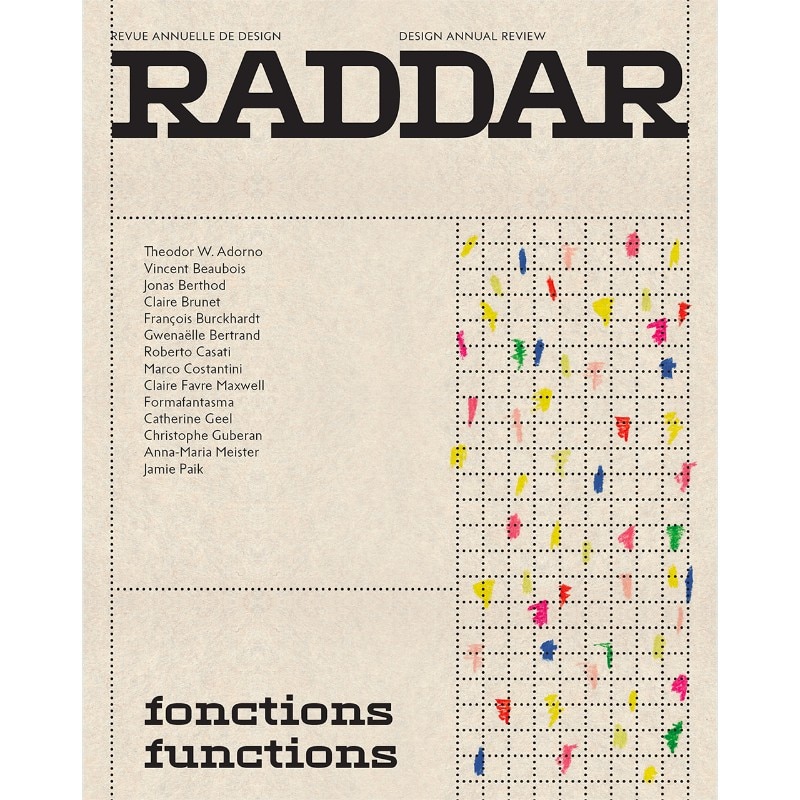 Book title:

Raddar, Revue Annuelle de Design

Publisher:

mudac – T & P Work Unit

Pages:

208

Price:

33 €
To Build a City in Africa. A History and a Manual
With a historical/practical approach, the book edited by Rachel Keeton and Michelle Provoost with the International New Town Institute explores contemporary African city design and the role of city planning. The book offers an atlas that examines 148 New Towns (settlements of at least 10,000 inhabitants) and a series of essays that describe and analyse the historical origins plus a manual.
Book title:

To Build a City in Africa. A History and a Manual

Authors:

Rachel Keeton, Michelle Provoost

Publisher:

Nai 010

Format:

17 x 24 cm

Pages:

440

Price:

39,95 €

ISBN :

978-94-6208-392-9
Food Futures
The food designer Chloé Rutzerveld explores new food production technologies and translates her multidisciplinary research into future food scenarios. A series of illustrated – and at times even provoking – reflections engage consumers in the debate on potential food futures. From "mini veggie gardens" that offer a complete meal after having been printed in 3D to bacteria farms in search of a new food system in which we digest 100% of nutritional elements (instead of the current 75%).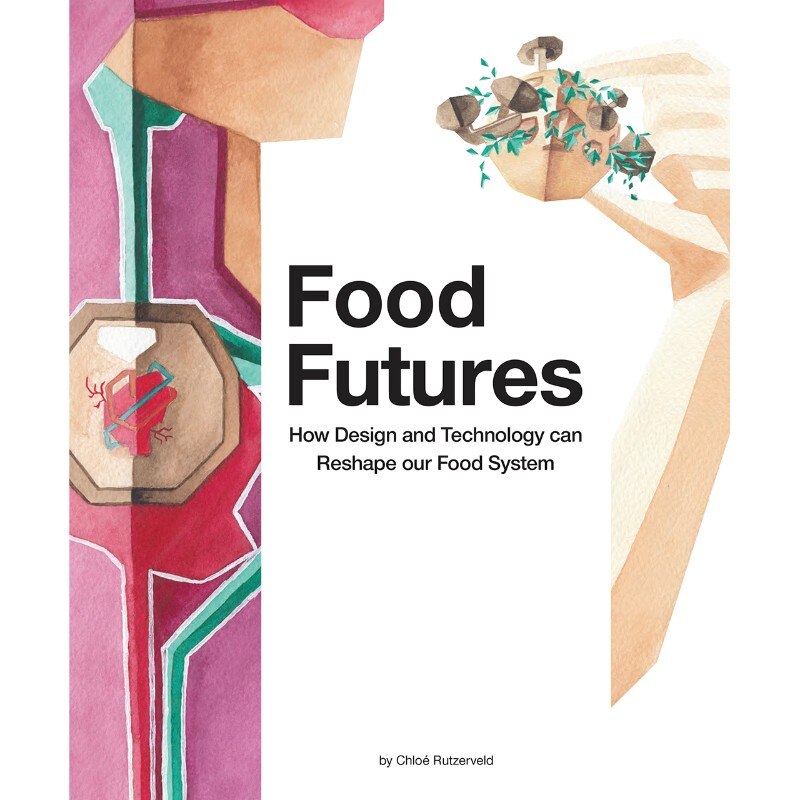 Book title:

Food Futures. How Design and Technology can Reshape our Food System

Author:

Chloé Rutzerveld

Publisher:

BIS Publishers

Pages:

120

Format:

23 x 19 cm

Price:

24 €

ISBN :

978 90 6369 517 0
Bubbletecture. Inflatable Architecture and Design
For two centuries, inflatable objects have continued to amaze (and amuse) architects, artists and designers. The volume Bubbletecture gathers together bubbles of all sizes, shapes and colours: clothes and hats, buildings, chairs, lights, bowls and even egg holders, plus games and provoking art installations. Like the city bench Thor ter Kulve, an inflatable refuge with a solar-powered USB charger, starting with a simple wooden bench. It is made with recycled materials and strips the concept of what a home is down to the bare essentials: shelter from atmospheric agents. And also, the Ark Nova by Arata Isozaki and Anish Kapoor, a traveling concert hall born after the tsunami that hit Japan in 2011.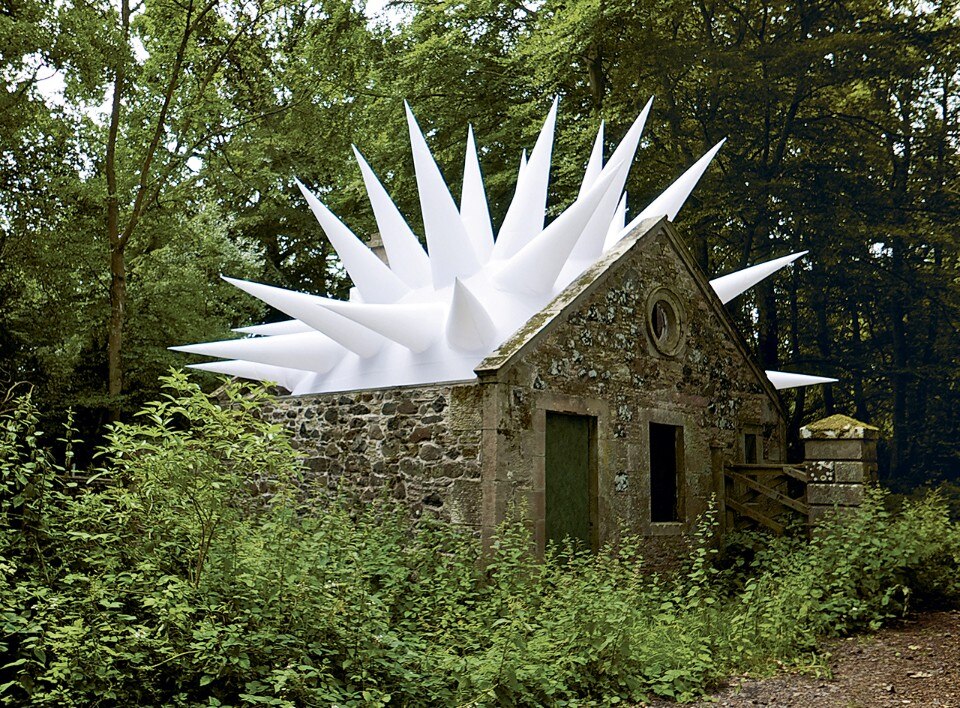 Pointed
Steve Messam, Gordon, Scotland, UK, 2017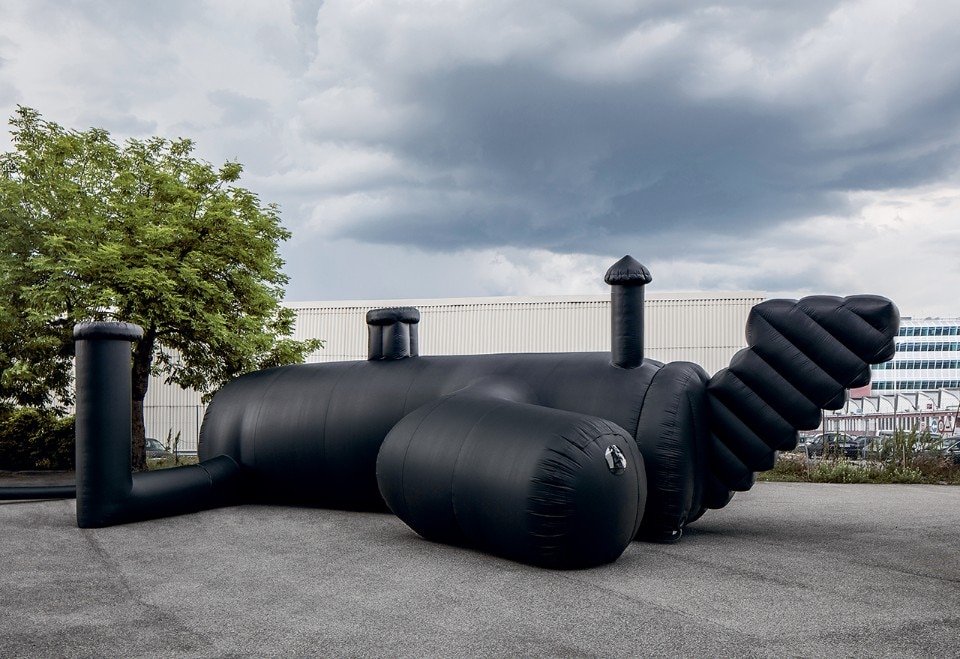 Shelter
Leopold Banchini with Daniel Zamarbide (architect), Geneva, Switzerland, 2016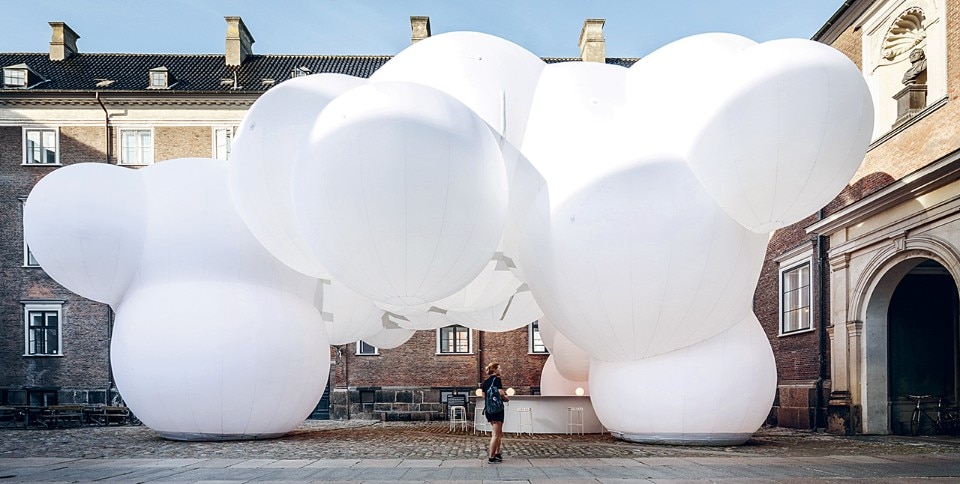 Skum
Bjarke Ingels Group (BIG) (architect), Roskilde, Denmark, 2016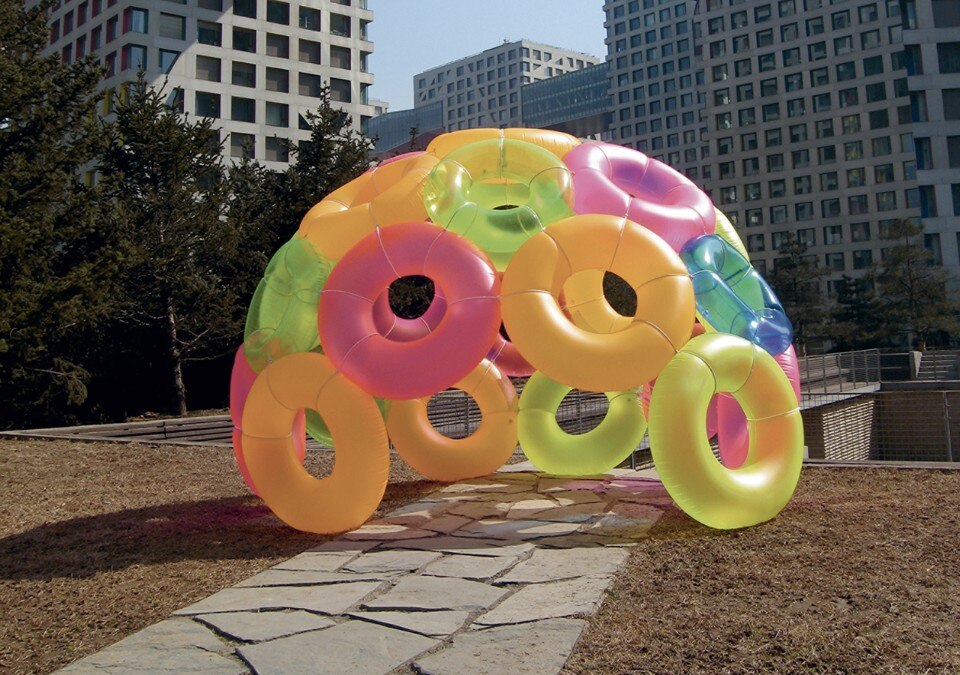 Summer Igloo
Photo Virginia Melnyk (artist), Beijing, China, 2014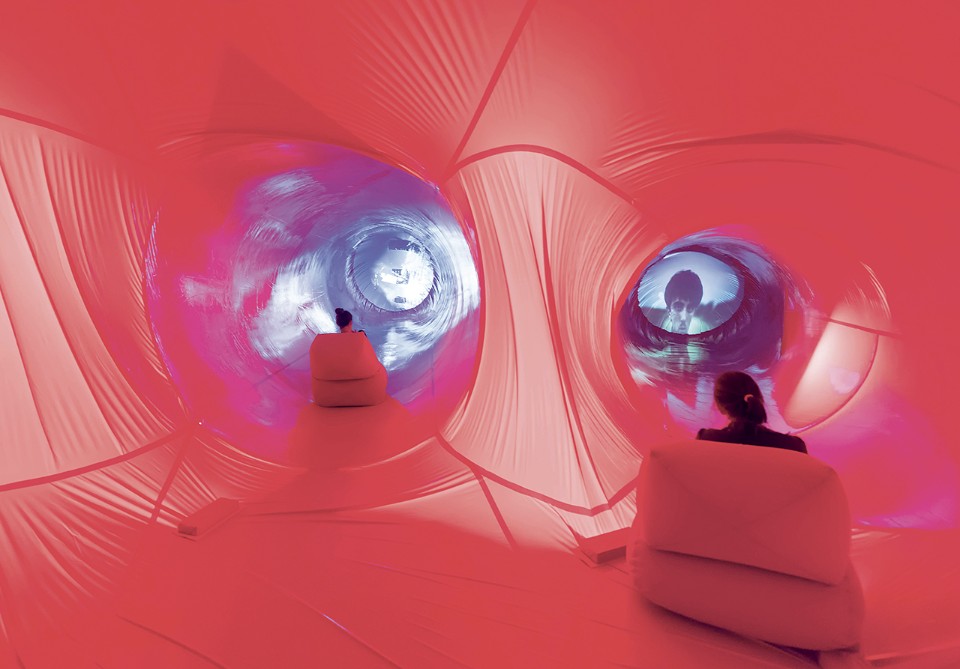 Dactiloscopia Rosa
Plastique Fantastique (architect), Madrid, Spain, 2017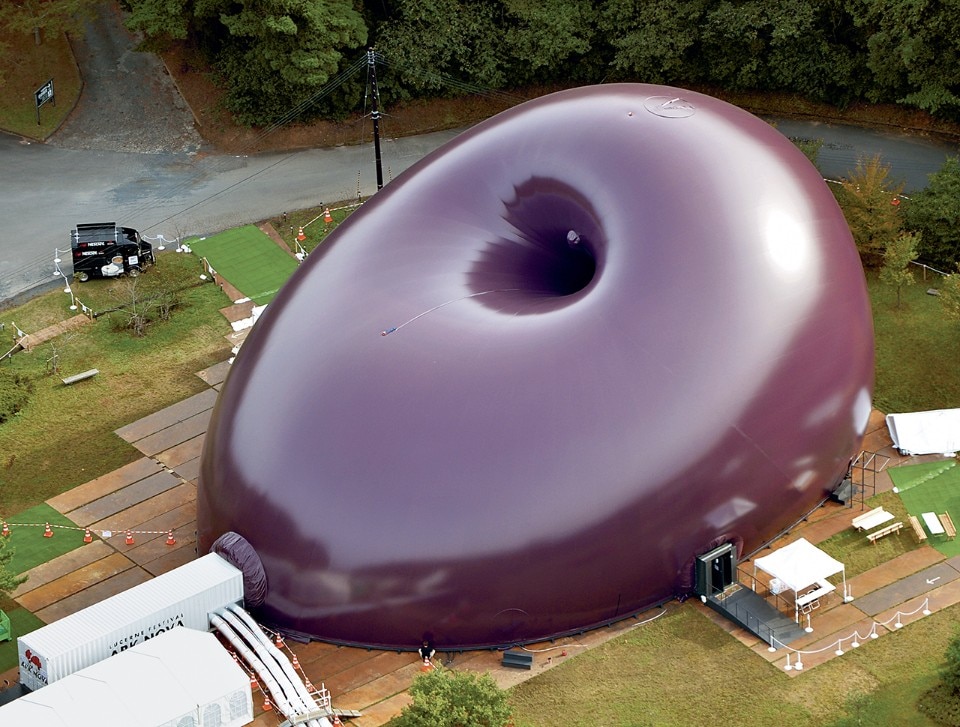 Ark Nova
Arata Isozaki and Anish Kapoor (architect/artist), Matsushima, Japan, 2013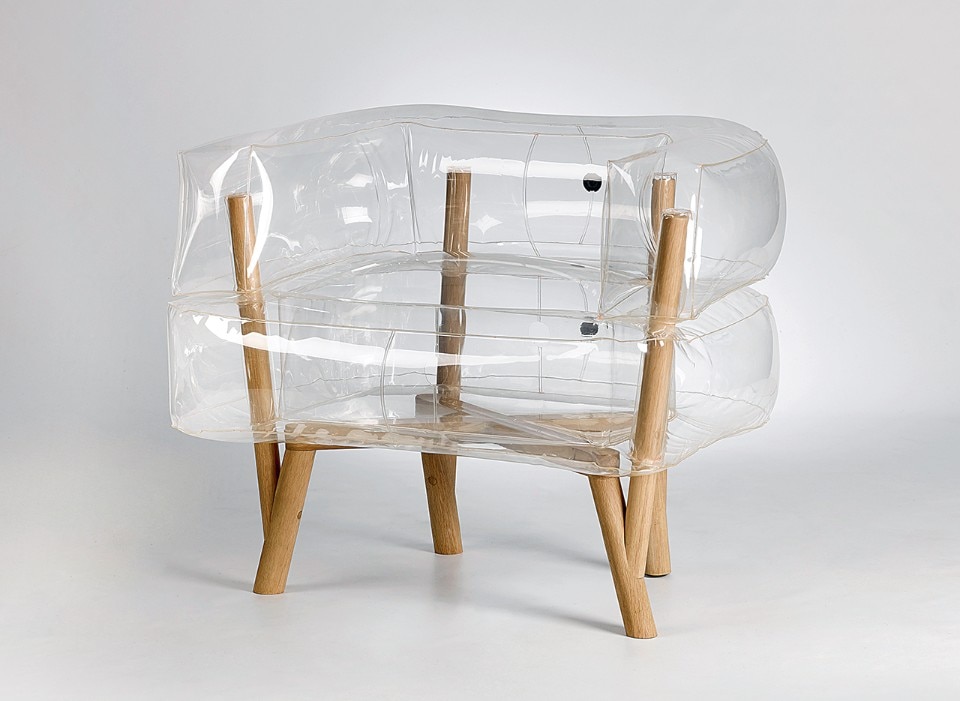 Anda
Tehila Guy (designer), Tel Aviv, Israel, 2014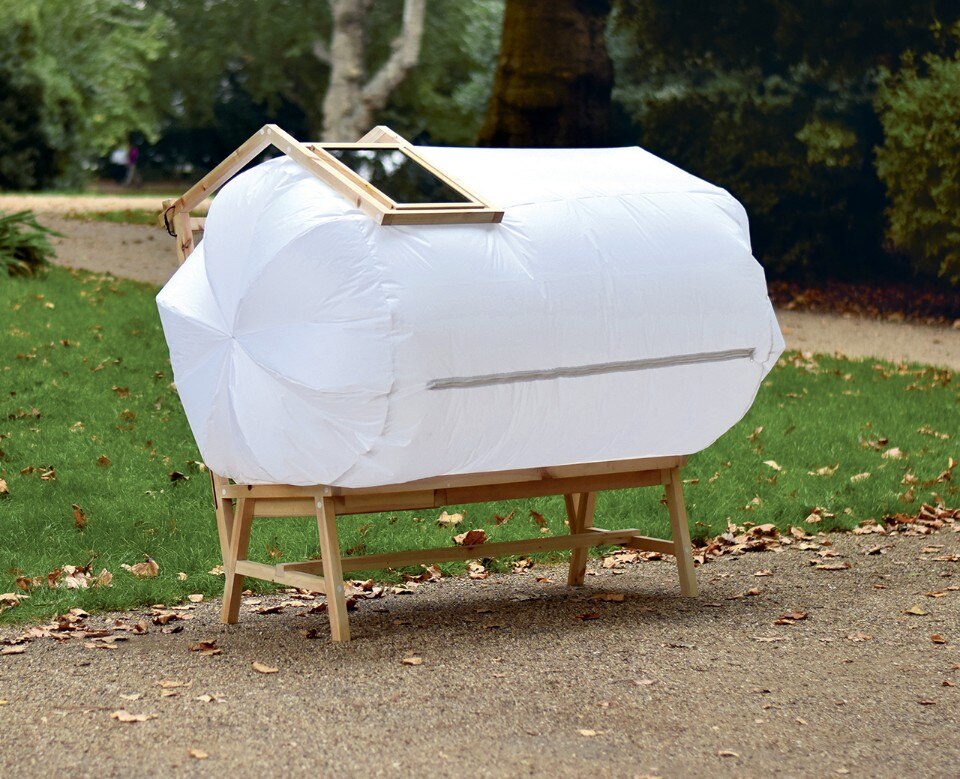 Park Bench Bubble
Thor ter Kulve (designer), London, UK, 2014
RedBall Project
Kurt Perschke (artist), location: various, 2001-ongoing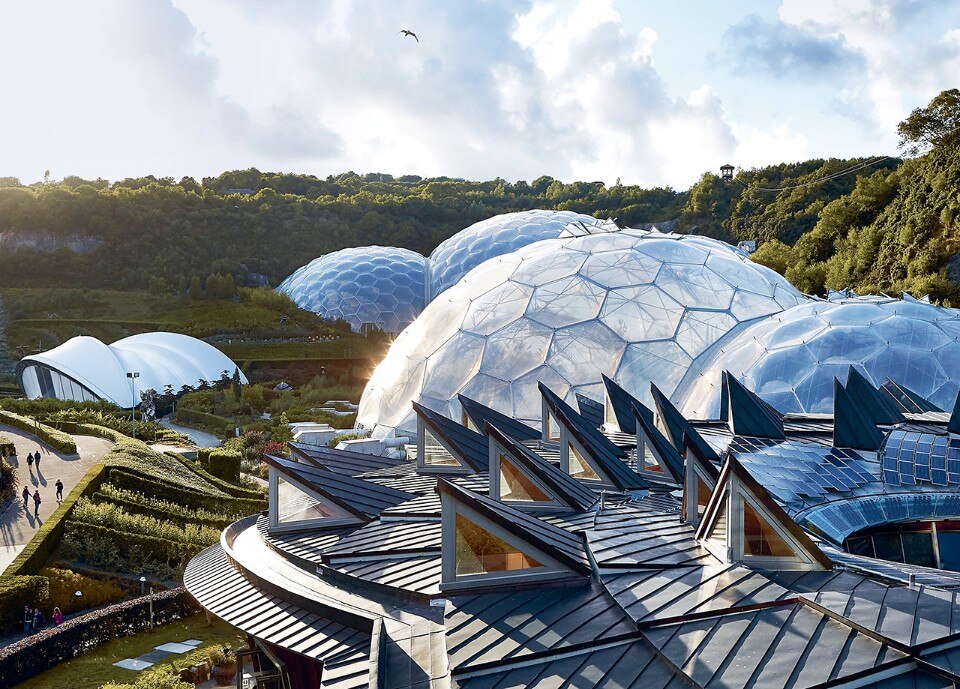 Eden Project
Grimshaw Architects (architect), Bodelva, Cornwall, UK, 2000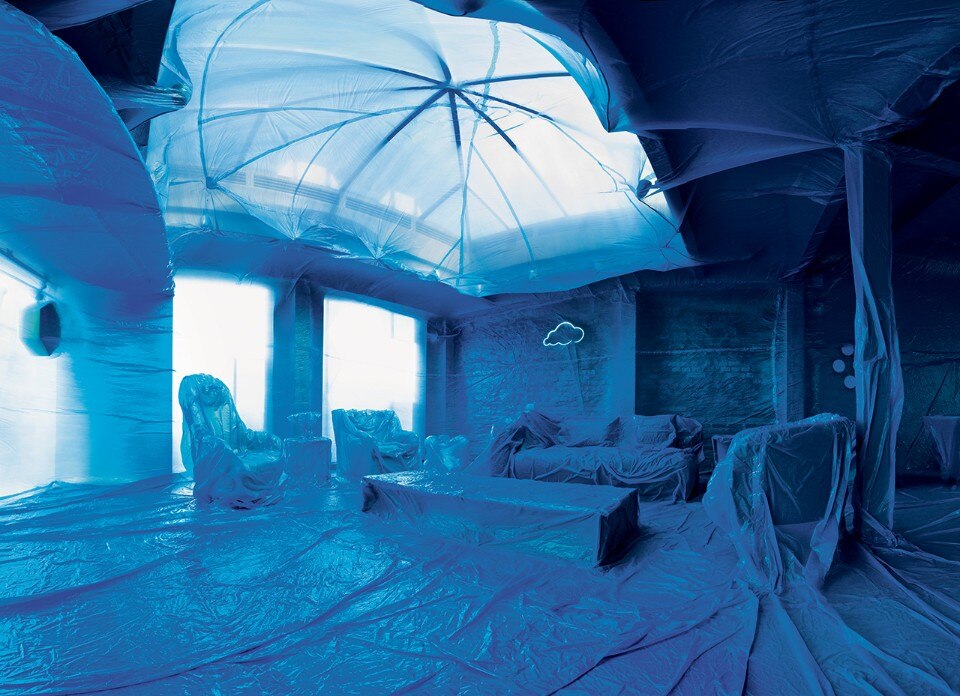 Estar Azul
Penique Productions (artist), Sao Paulo, Brazil, 2017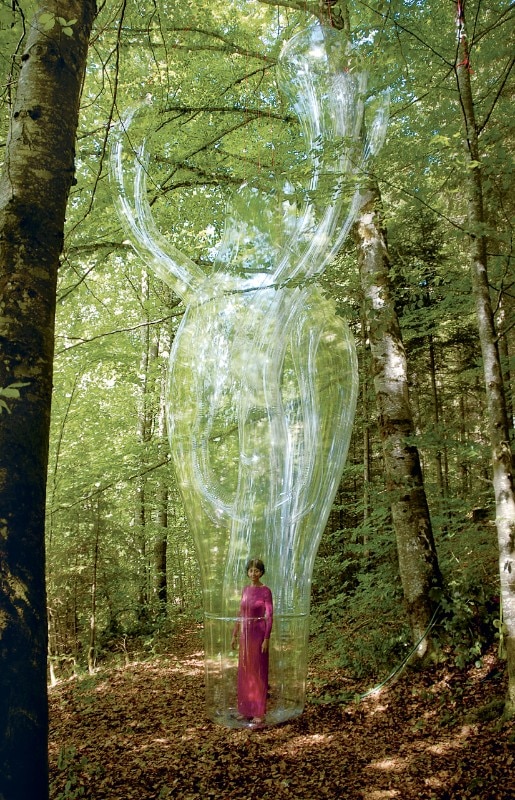 Le Moment Végétatif
Victorine Mueller (artist), Moitier, Switzerland, 2007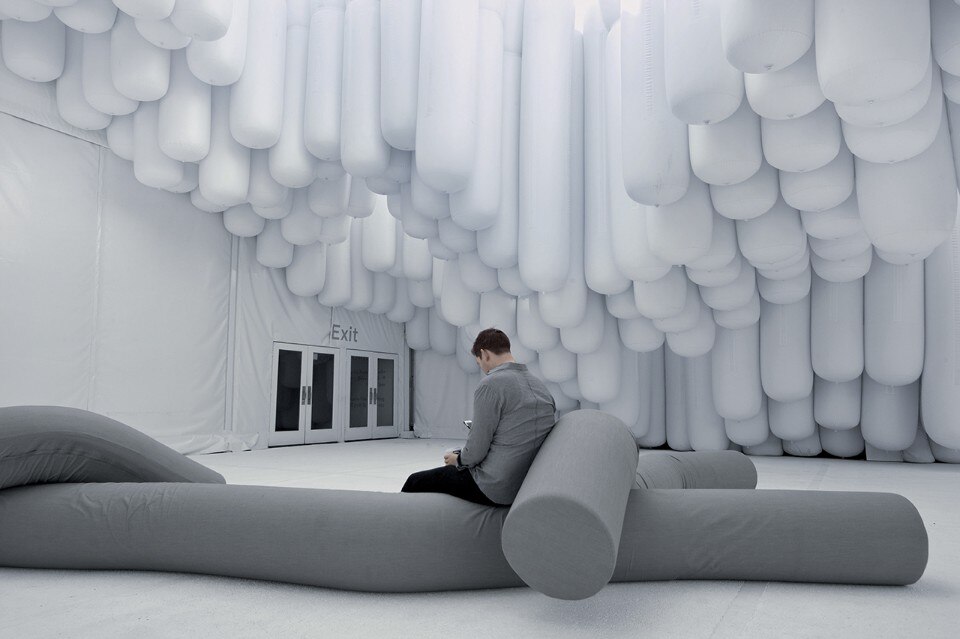 Drift
Snarkitecture (designer), Miami, Florida, USA, 2012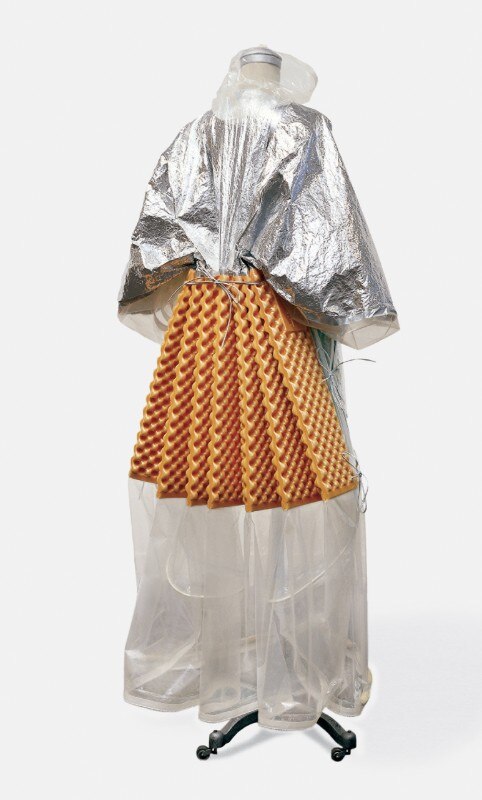 Sleeping Bag Dress
Ana Rewakowicz (artista), Mexico City, Mexico, 2004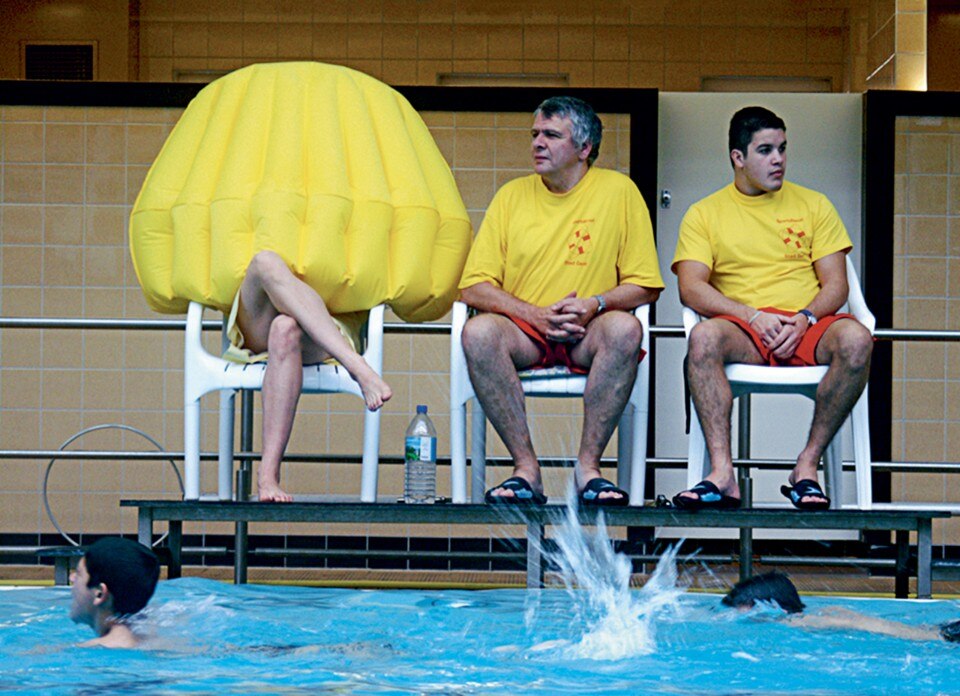 Life Dress
Anna Maria Cornelia (designer), Belgium, 2012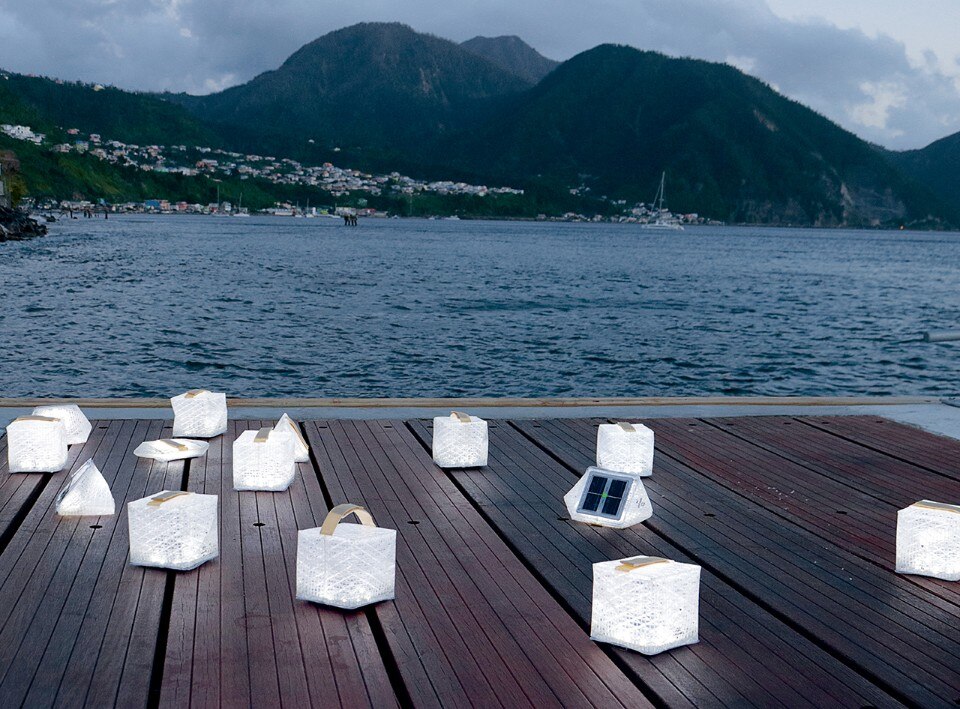 SolarPuff
Solight Design (designer), USA, 2012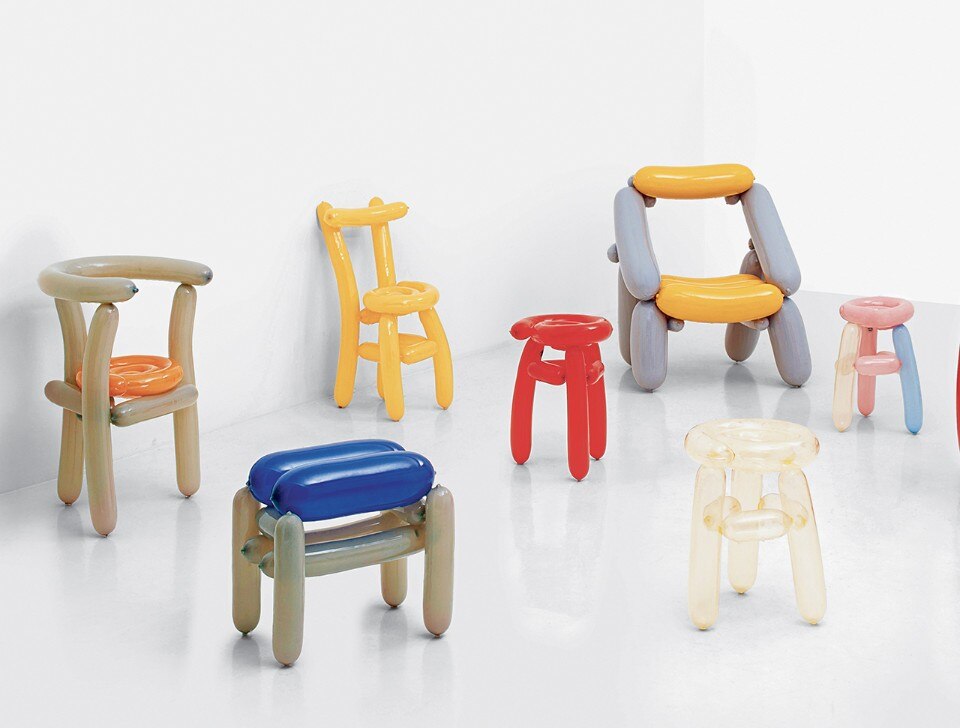 Blowing Balloon Collection
Seung Jin Yang (designer), South Korea, 2015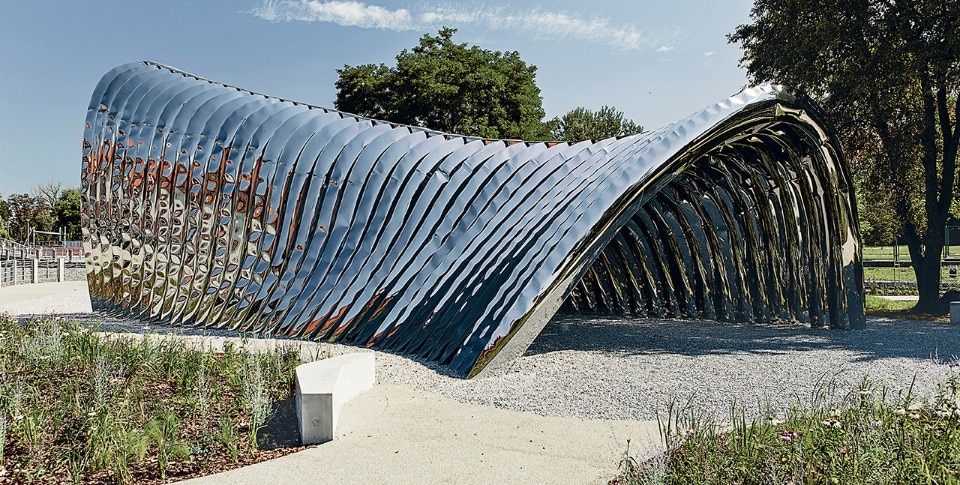 NAWA
Zieta Prozessdesign Studio, Breslavia, Polonia, 2017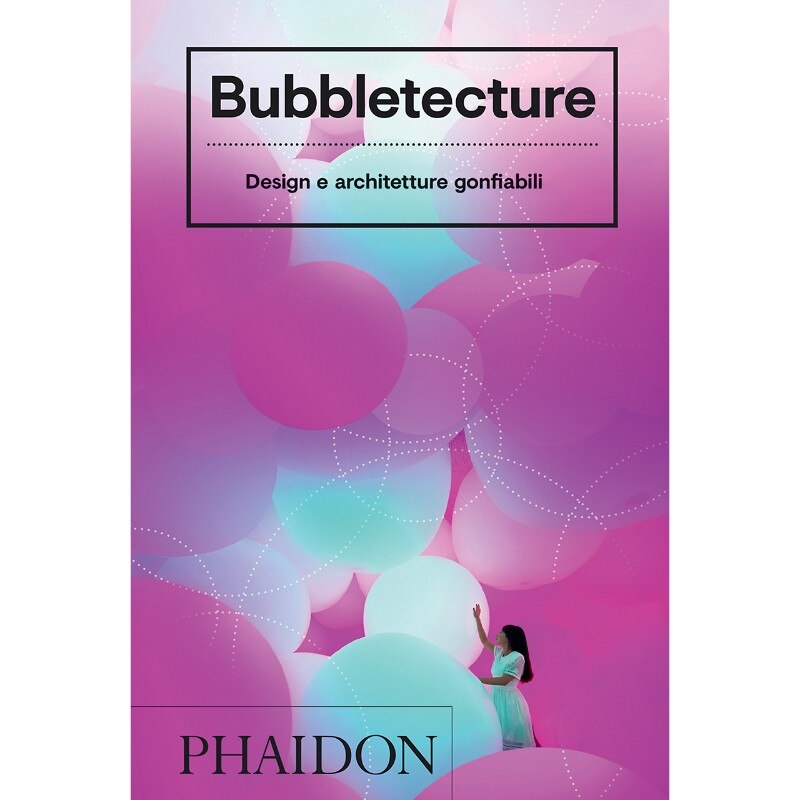 Bubbletecture. Inflatable Architecture and Design
Cover of the book published by Phaidon
Book title:

Bubbletecture. Inflatable Architecture and Design

Author:

Sharon Francis

Publisher:

Phaidon

Format:

184 x 124 mm

Price:

22.95 €

Pages:

288

ISBN:

9780714877778
European roots
A unique look into Mediterranean protohistory through the original/detailed lens of material culture, part of the technological and economic view of building logistics and protoscience. The architect from Turin, who lives in the Marches, Medardo Arduino is back with a reading of European culture that sheds new light on the true origins of the Celtic Hallstatt and La Thene.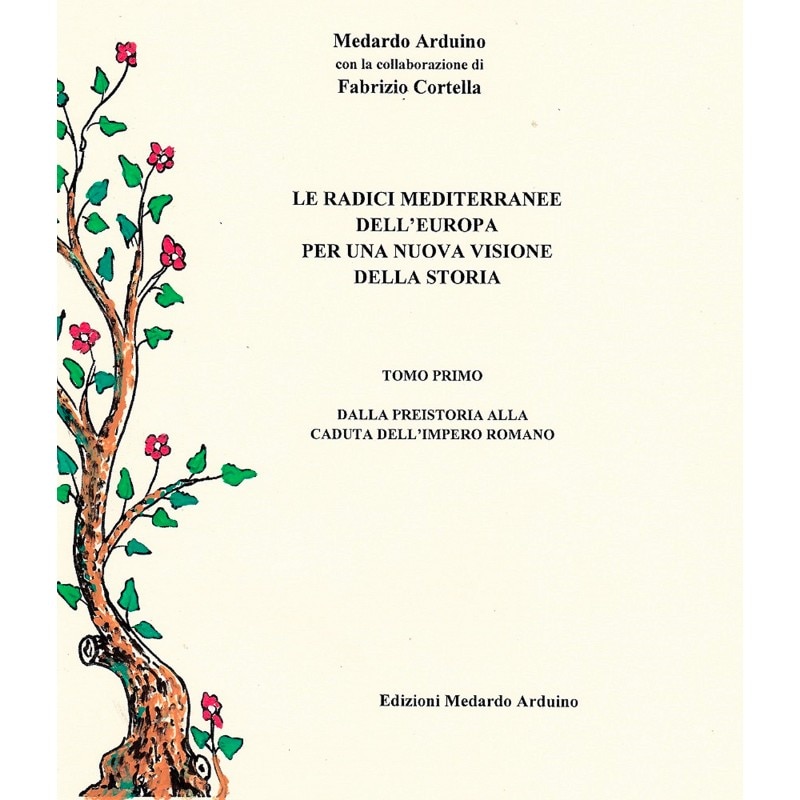 Book title:

Le radici mediterranee dell'Europa per una nuova visione della storia. Vol. 1: Dalla preistoria alla caduta dell'Impero romano

Authors:

Medardo Arduino, Fabrizio Cortella

Publisher:

Arduino

Pages:

297

Price:

17.50 €

EAN:

9788894295016