Until July 15, 2018 the KINDL Centre for Contemporary Art in Berlin – the former Kindl brewery turned into a refreshing cultural hub – is presenting a major exhibition of Swiss collaborative duo Tayio Onorato and Nico Krebs' work. Featuring both new and old works such as their most extensive photo series "The Great Unreal" (2005-2009) and "Continental Drift" (2013-2016), the exhibition curated by Andreas Fiedler also includes over ten film projections, a group of new sculptures, and installations.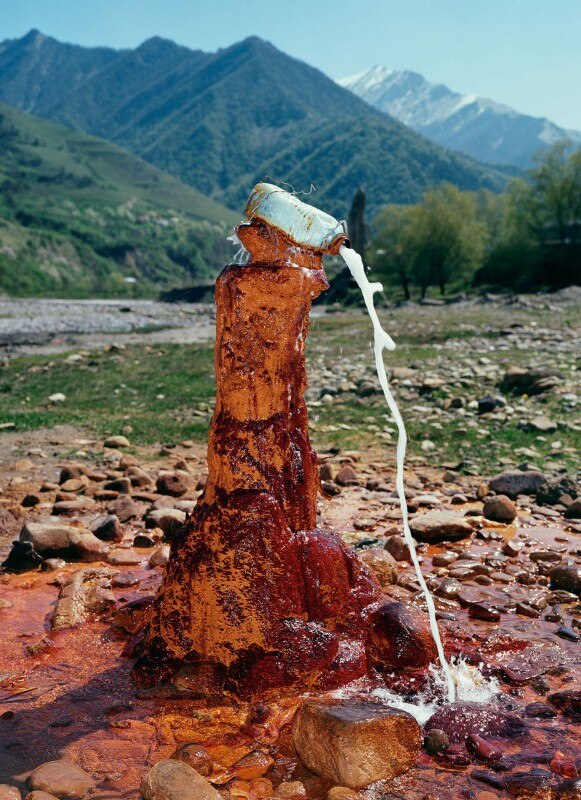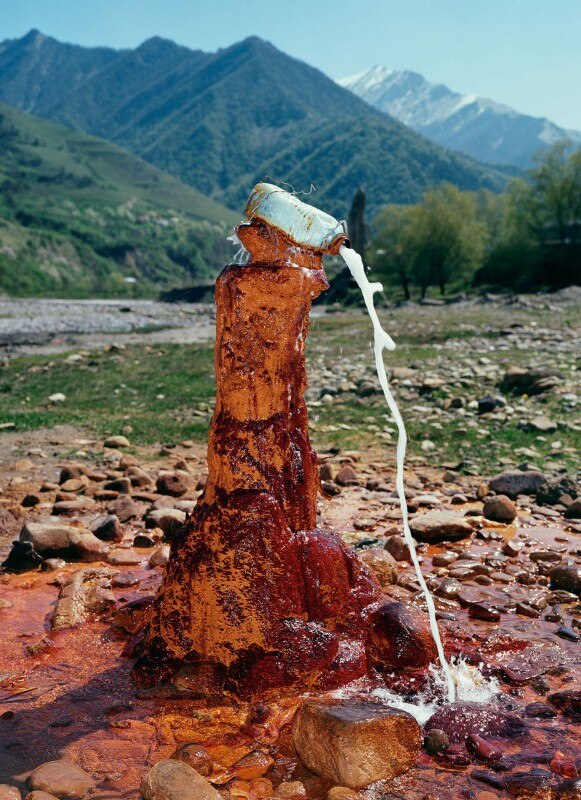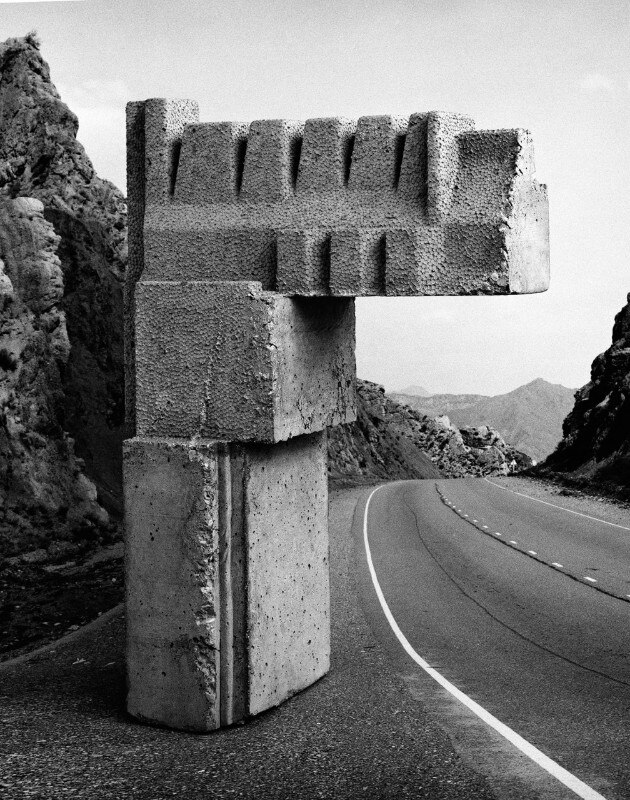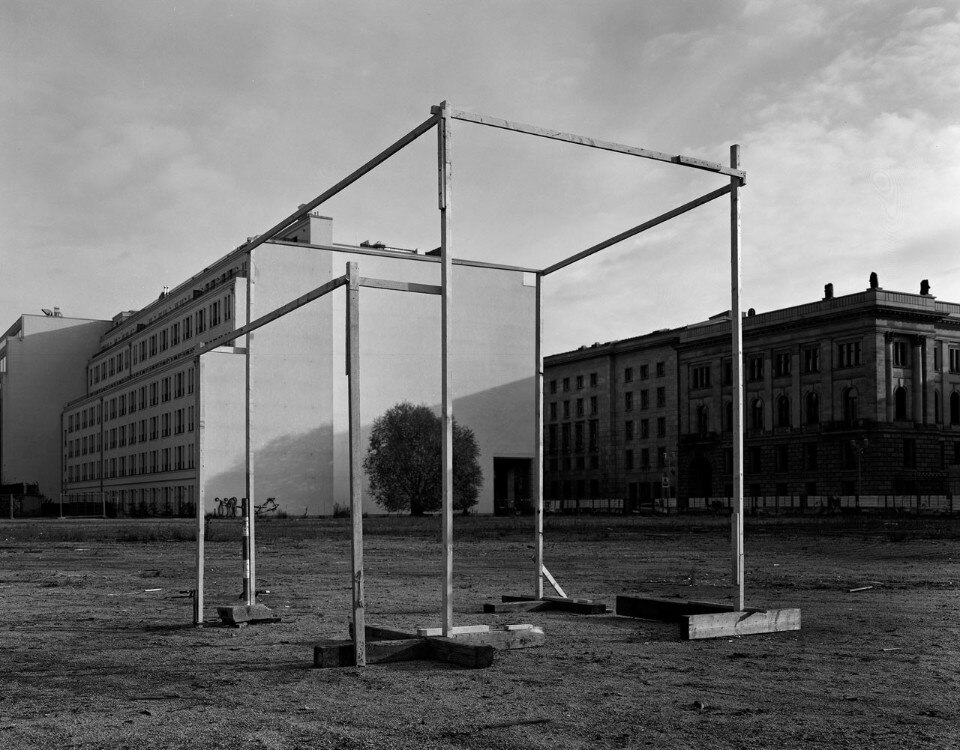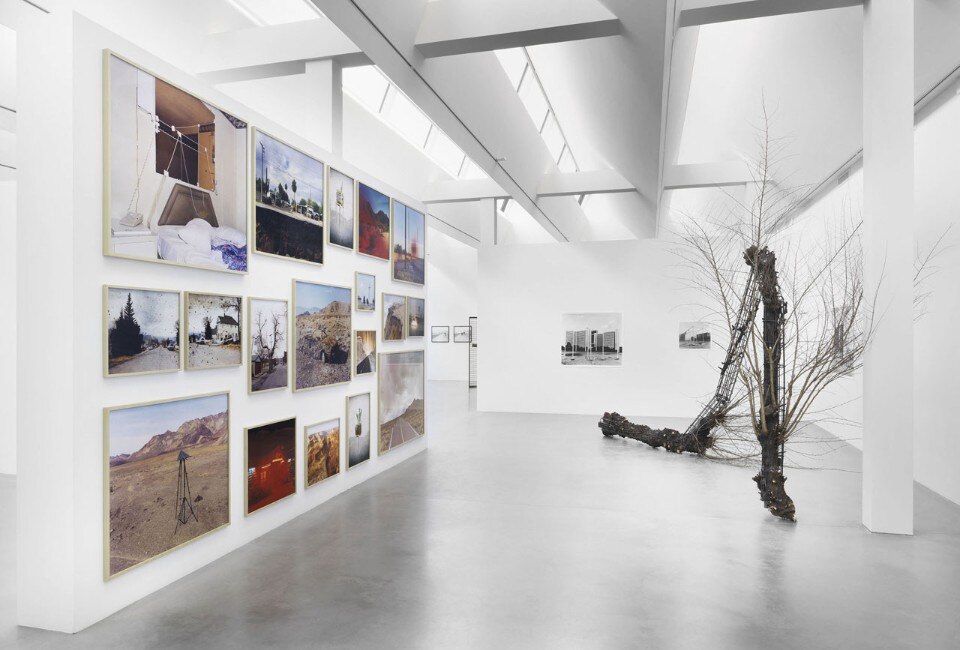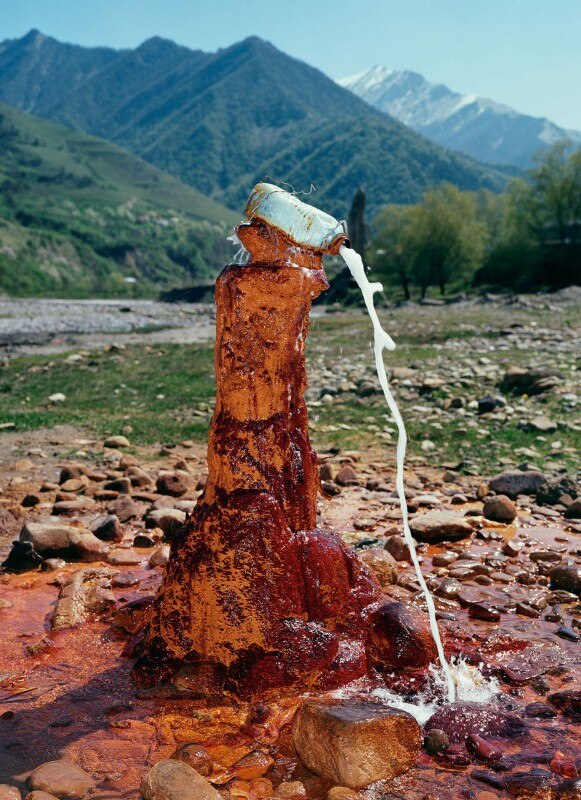 Img.1 Taiyo Onorato & Nico Krebs, Well, 2013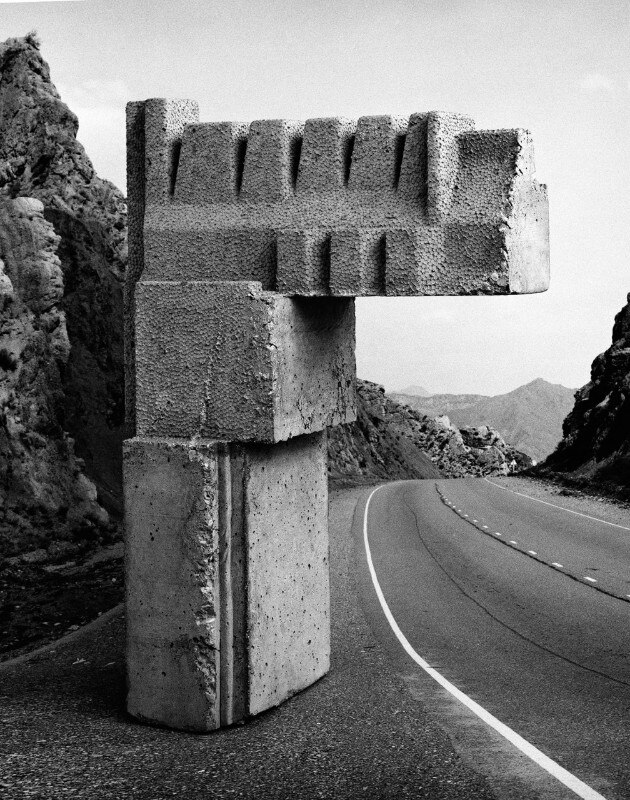 Img.2 Taiyo Onorato & Nico Krebs, Monument, 2017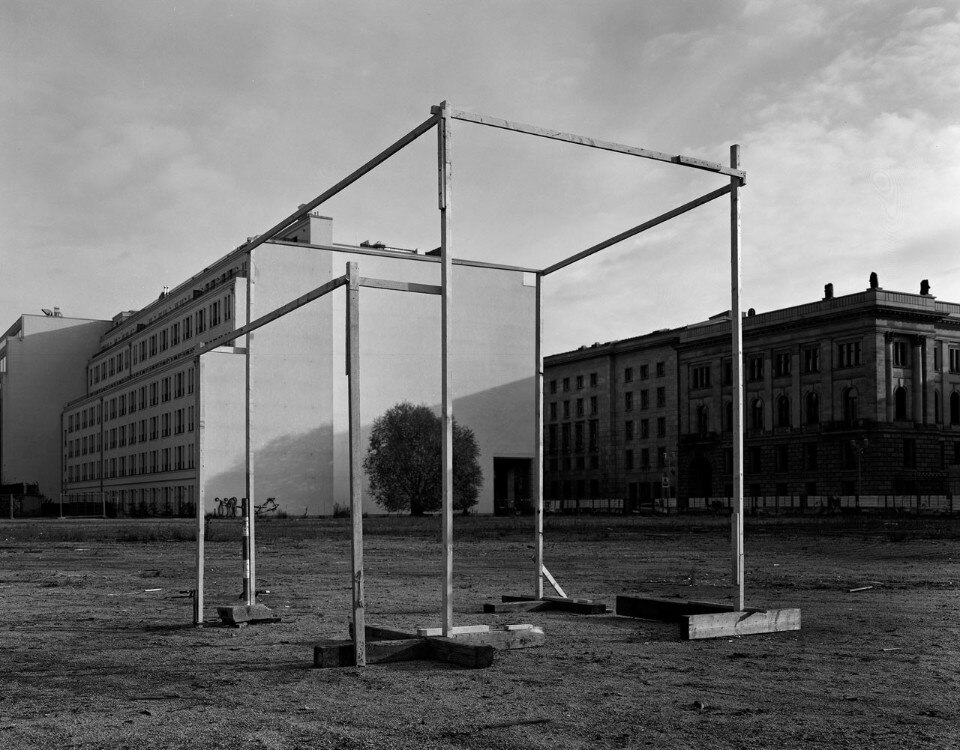 Img.3 Taiyo Onorato & Nico Krebs, Potsdamer 1, 2010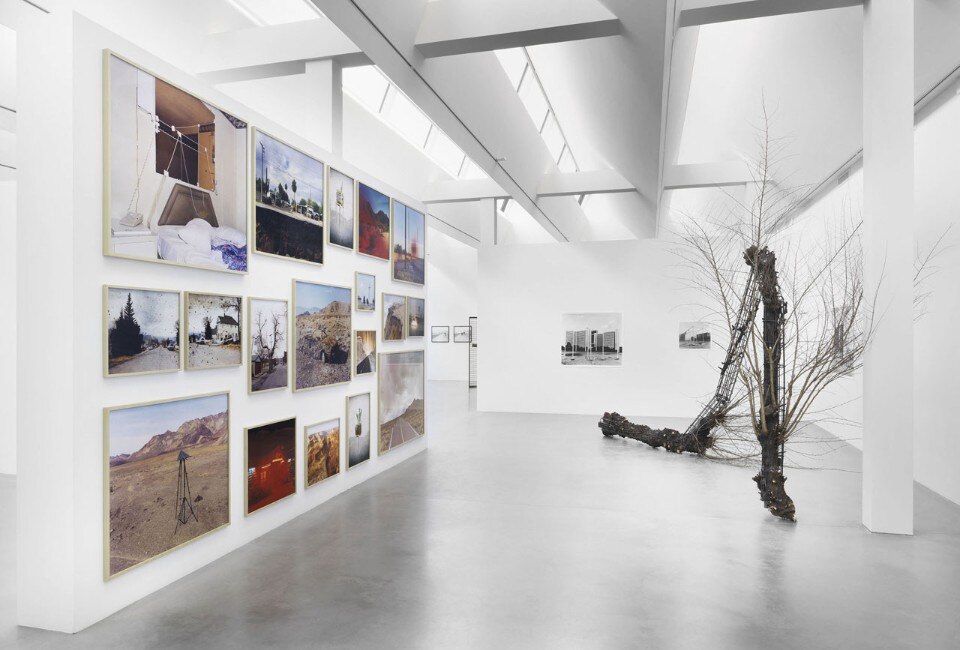 Img.4 Taiyo Onorato & Nico Krebs, "Defying Gravity", exhibition at KINDL's Power House, 2018. Photo Jens Ziehe
"The Great Unreal" came about when Onorato and Krebs went on a series of road trips through the United States between 2005 and 2009 and deals with the country's iconography. The artists immersed themselves in a context which they knew previously for the myth of Hollywood and the ubiquitous images of the "American dream": by manipulating cultural icons and intervening on clichéd ideas of mystical landscapes with surprising and surreal alterations, the Swiss duo explores the concept of reality versus fabrication of reality.

"Continental Drift", the second main photo series featured in the exhibition, follows a similar creative process: in April 2013 the duo loaded up their 1987 Toyota Land Cruiser in Switzerland and headed east. With Ulan Bator, the capital of Mongolia, as their ultimate destination, Onorato and Krebs set forth on an expedition through the former gigantic land mass of the former Soviet Union. Between documentation and fiction, the photo series explores the region's haze of post-Communist history and geopolitics, as well as the spreading desire to develop a solid identity beyond the religious, territorial, and ethnic turmoil.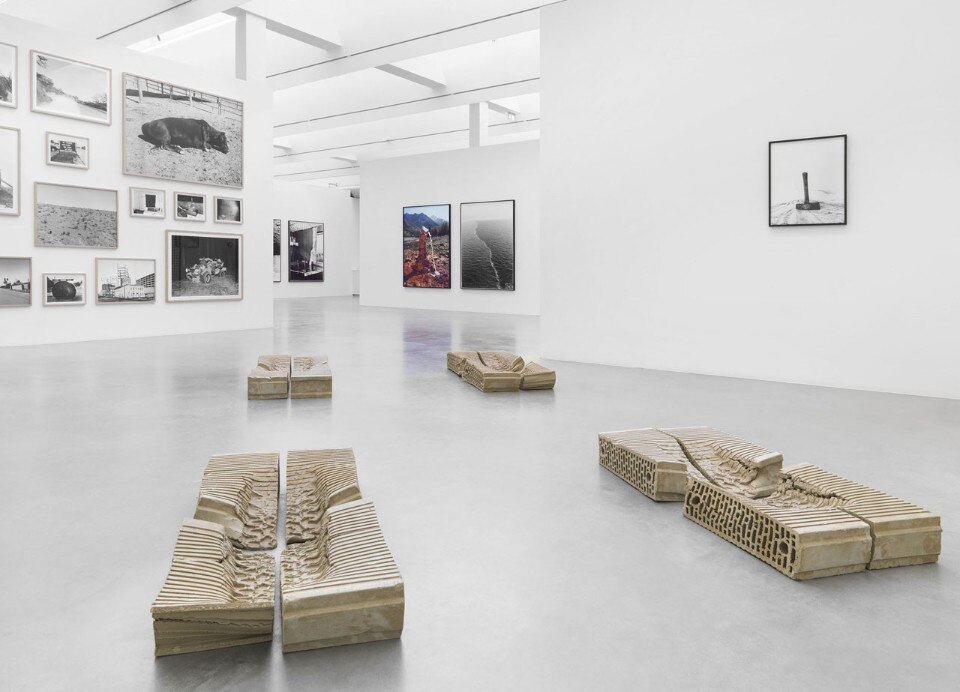 Wooden scaffoldings are built on empty plots of land and echo the silhouettes of the buildings behind them, creating the illusion that they're connected. It's Building Berlin/Constructions (2009-2012), the third main photo series on show at KINDL. Particularly interesting because they were taken in Berlin, these photographs depict many areas which don't look the same anymore and thus document – and keep alive – the city's history.

Taiyo Onorato and Nico Krebs were both born in 1979 in Switzerland and have been working together since 2003. Though much of their work is photographic, the collaborative duo also engages with other media, such as film, sculpture, installation, and sound art. They live and work between Bovec (Slovenia), Vyhne (Slovakia), and Berlin.

Title:

Defying Gravity

Opening dates:

until 15 July 2018

Museum:

KINDL Centre for Contemporary Art

Address:

Am Sudhaus 3, Berlin