WOMAD World of Art and Folkestone Triennial 2017 announce the launch of Sol Calero's Casa Anacaona, a large-scale, site-specific tropical pavilion created by the Berlin-based Venezuelan artist in her largest project to date.
Part painting, part sculpture, part social space, Casa Anacaona places contemporary art within a music context at WOMAD, and situates music and dance within contemporary art at Folkestone Triennial.
Constructed by Calero and local creatives in Folkestone, Casa Anacaona travels to WOMAD to be decorated by festival-goers in painting workshops led by Calero. It will return to Kent for Folkestone Triennial in September to become a stage set for Salsa dancing sessions. In both places in the late afternoon and evening, the pavilion becomes a secluded carefree environment in which festival visitors can sit, talk, eat and drink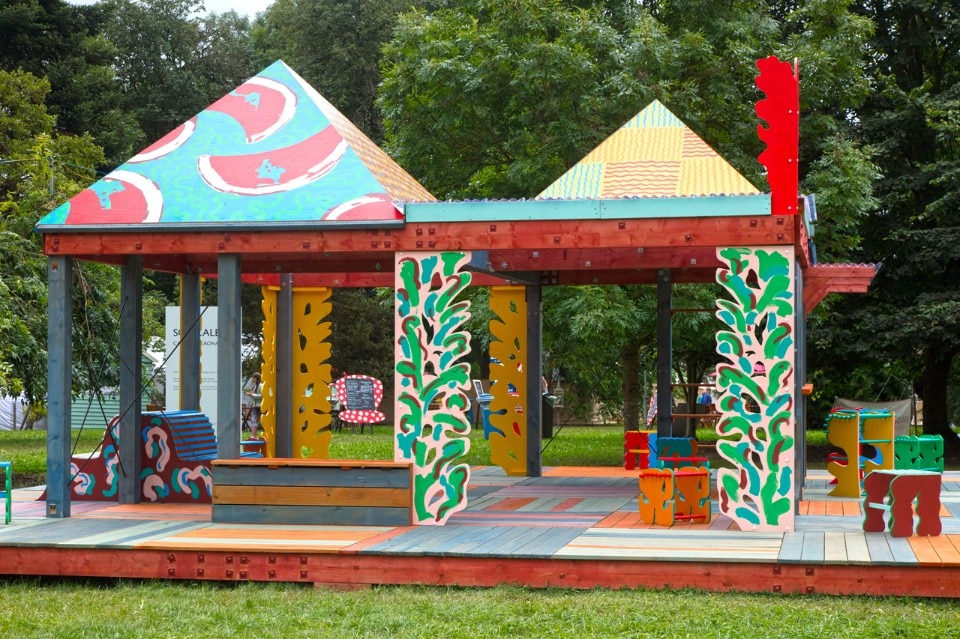 Casa Anacaona evolves abstract ideas of the coast and sea through a walk-in 100 square metre installation of gates, screens, doors, walls, windows, bespoke furniture, paintings and cut-out fittings alluding to aquatic ephemera. Covered with lush, opulent and starkly contrasting colours, the structure changes the places it inhabits, whether the arboreal idyll of WOMAD or the fishing beach by Folkestone's Harbour Arm.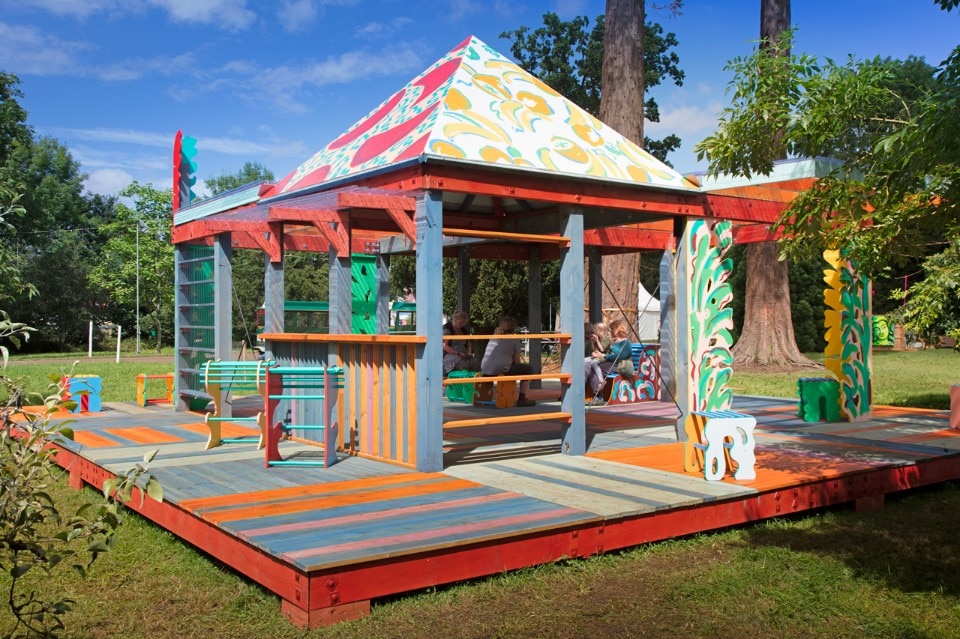 Sol Calero (1982) is known for a practice that utilises traditional methods of art-making such as painting and drawing, alongside experimentation with found objects, fabric works, and site-based practices. Previous installation works have incorporated Salsa dancing sessions, hairdressing salons and cybercafés. She exhibits widely internationally and is the recipient of several international awards including a nomination this year for the Preis der Nationalgalerie in association with Hamburger Bahnhof, Berlin. The artist has recently been honoured with a solo exhibition at Dortmunder Kunstverein, Germany and is currently showing at Agencia Viajes Paraíso, Kunstpalais, Erlangen.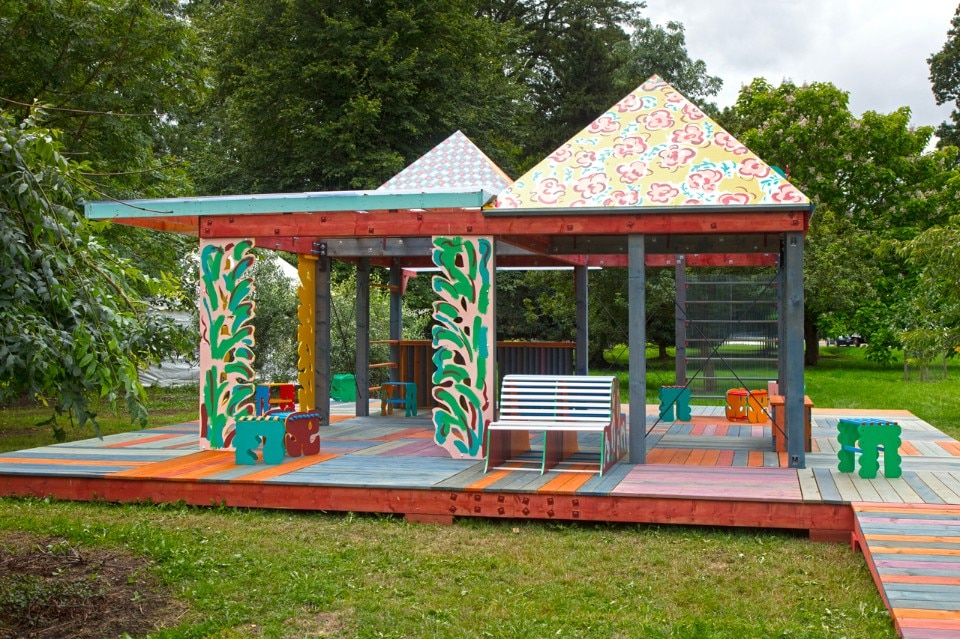 WOMAD World of Art brings a programme of contemporary visual arts to the festival, presenting work that celebrates a range of cultural influences. It was established in 2010 by curator Jeni Walwin and producer Tammy Bedford.
Folkestone Triennial, inaugurated in 2008, is one of the most ambitious exhibitions of contemporary art outside the gallery context presented in the UK. The seaside town of Folkestone on the south-east coast of England has no publicly subsidised art gallery, so artists are invited to use the town as their 'canvas', utilising public spaces to create striking new art that reflects issues affecting both the town and the wider world.